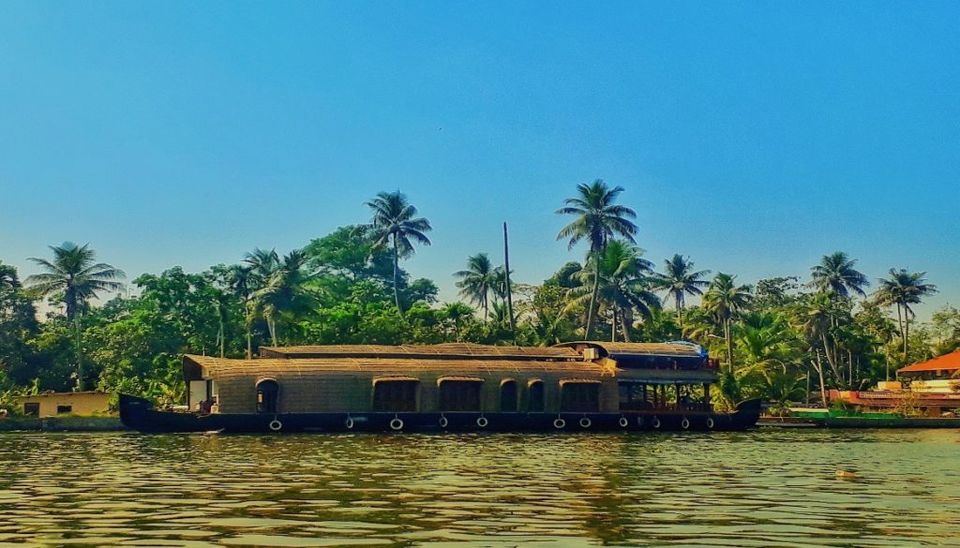 The tea gardens of Munnar, the unique blend of Indo-Dutch cultures of Fort Kochi, the beautiful cliff beach in Varkala or the soothing backwaters of Alleppey. God's own country has more to offer than what you could imagine. But I have come across many people who have an idea that Kerala is quite a costly travel venture. So I want to take you for a ride to the backwaters with a budget much less expensive than most of our weekend food or booze bills.
Take a backwaters trip for a day in Canoe or Kayak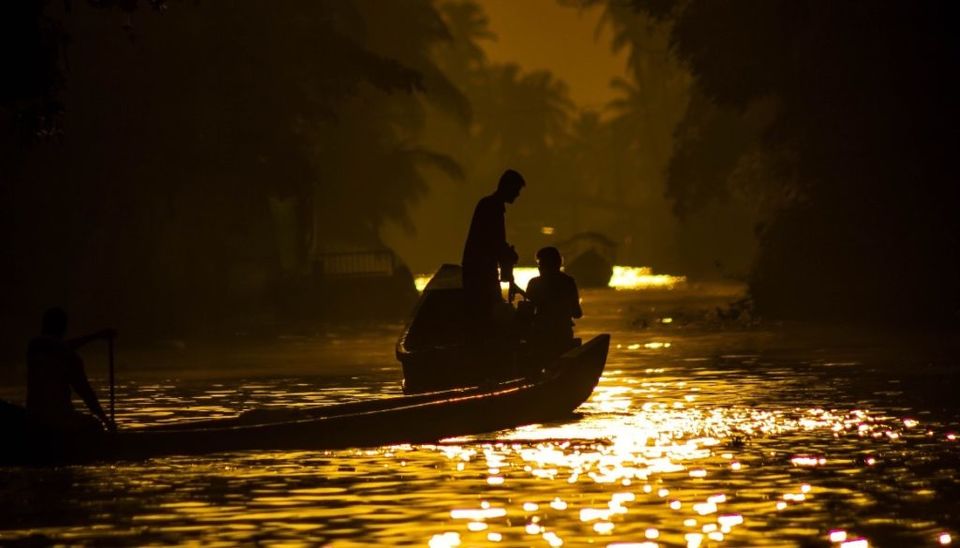 Alleppey is the land of Houseboats and backwaters. But to be honest the per day rent of Houseboats can create a huge hole in your pocket. What if I tell you that there is an option where you can enjoy the same view that you can get from the houseboats but at a much lesser price. That the canoe trips. Here they take you in boats inside the small creeks to get an insight of the beautiful life of the locals. This includes a walk and interaction with villagers and a meal in your host's house. Kayaking is similar to that of a Canoe but here, you need to sail your own boat. You will be experiencing the peace and tranquility of nature alone or with your partner. The only requirement to enjoy kayak ride is good swimming skills and some Kayaking skills.
Relax and enjoy the Sunset at Alleppey beach
Alleppey is beyond doubt a back water's paradise but don't miss a chance to spend an evening drenching yourself in the most fulfilling feeling. You feel like the sun is taking away all the pain and sorrow that life has given you while sitting on the other side of the sea. After a tiring day, when you sit back and relax on the warm bed of sand and look at the sun it really feels that life is making up for all the hard times it has given you time and again. It is the most soothing feeling on earth.
Travel to Fort Kochi
Fort Kochi is just 1.5 hrs away from Alleppey. 1st of all the journey from Alleppey to Fort Kochi is along the seaside. So if you plan to travel on road, I recommend you to take the seaside route rather than the highway. It's a journey that will be in your memories for sure. Fort Kochin has a lot to offer to the travelers. Be it the traces of unique Dutch cultures, walking down small lanes with cute souvenir shops to beautiful art cafes. Check out the Chinese fishing net on the beach which is a popular way of fishing in Kerala.
Go for the cultural event In Fort Kochi
Fort Kochi is very rich in culture. Be it music, fine arts or dance. If you are in Fort Kochi, do not miss the opportunity to witness the Kathakali Performance ( the traditional dance form of Kerala). Here they try to tell you a story through dance and expression. They go through an elaborate process of makeup and dresses. They use only natural colors for face makeup and demonstrate every detail related to Kathakali. The ticket prices are Rs. 700 per person.
Spend a day or two at Varkala
Varkala is a lesser-known cliff beach in Kerala that attracts a lot of international tourists. It is a quiet beach with many roadside cafes and a laid-back beach vibe. It also is a home to a 2000-year-old temple and the spectacular Black Beach. To know more about Varkala, click Varkala- the beach life around a cliff.
Munnar is very famous for the extensive tea garden and the romantic weather. The greenery of the place will steal your heart. The stay in Munnar might be a bit expensive. So do your research well before heading to Munnar.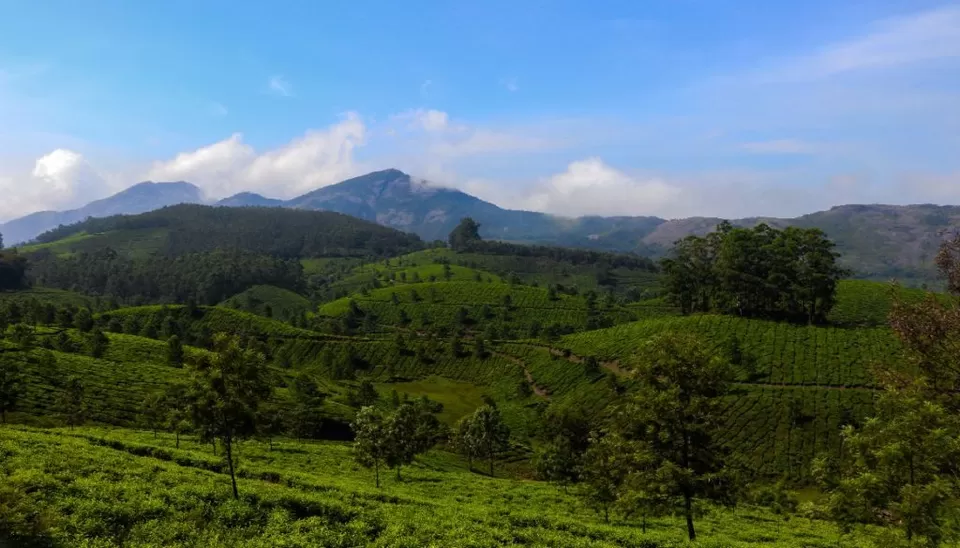 Kerala is the ultimate destination for food lovers
Kerala food is one of the best Indian cuisines. Be it the seafood like prawns, squids, a variety of biryanis, beef roast, avial, fish polichetthe, puttu, appam, Kerala parotha and the list is just never-ending. The best place to have authentic non-veg food is the Toddy shops. Toddy is basically country liquor or fermented drink sourced from the Coconut tree. Even for the non-drinkers, Toddy shops are famous for spicy and authentic Kerala Food. Kayees Biryani needs a special mention for its authentic biryani, beef roast and sulemani chai (black tea) Try the famous ripe banana fritters also called Pazham Pori Also, try some kulaki sharbat ( a roadside mocktail ). Its tasty, refreshing and a unique combination of sweet, sour and spicy chillis. Its a party for your taste buds.
Hope this article was of some help to you. Share your travel experience with me in the comment section below. Do suggest the places I should visit on my next trip to Kerala. Stay along as I take you for another amazing trip to Vattakanal- the Little Israel near Kodaikanal
- lots of love
Sreya