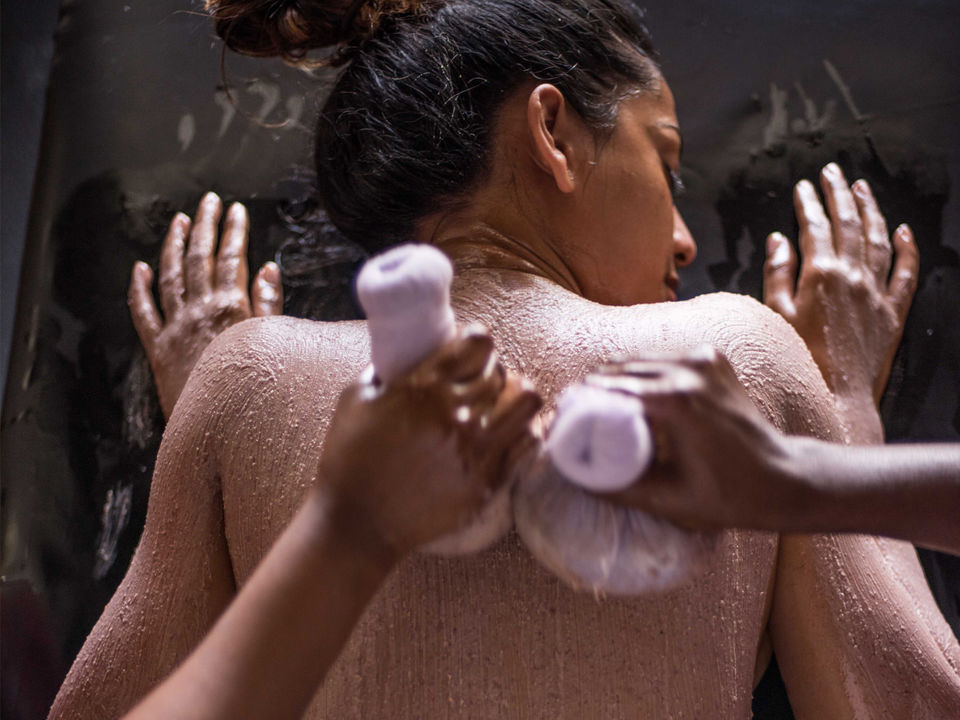 Kalari Kovilakom is one-of-its-kind wellness Ayurvedic retreat that is built in a restored, 200-year-old palace belonging to the ancient Vengunad family of Palakkad. In recent times, the place has come to be known as the 'Palace for Ayurveda' and boasts of offering Ayurvedic healing techniques in their most authentic and substantive form.
It is not just a luxury retreat or getaway. The palace has been certified and accredited as a proper medical facility by the National Accreditation Board for Hospitals & Healthcare Providers (NABH). The combination of diet, medicines, herbal and yogic treatments, and massages offered here are tailored to the requirement of each individual based on the recommendation of Ayurvedic doctors present at the facility.
Made for
Touted as the 'royal path for healing', Kalari Kovilakom is a place for anyone looking for a complete rejuvenation of the body and the mind in an environment that allows you to leave the worries of your hectic life behind and experience peace and serenity.
About the property
The retreat boasts of 18 well-appointed suites with modern amenities and a clinic with 12 treatment rooms. There are, however, no game rooms, shopping centres, or television sets. While internet and telephones are available, guests are encouraged to leave their mobile phones behind to experience the full effects.
No leather goods or accessories are allowed on campus and all guests are provided with three pairs of cotton pyjamas and a pair of flip flops on checking in.
The living spaces and gardens offer a warm and nurturing environment that complements the healing process. Chants and hymns are a regular feature during the evenings at Kalari Kovilakom.
All treatments here strictly follow Ayurvedic principles of healing and require adherence of discipline from all guests. The programmes offered are a combination of physical, spiritual and psychological therapies that approach health holistically. Each treatment (including diet) is tailor-made for the individual it is being administered to.
Guests often leave with a deep sense of satisfaction and lasting change from within.
Treatment packages
The treatments offered at Kalari Kovilakom are of two, three and four week durations, in keeping with the principles of Ayurveda. The following treatments are offered:
Cleansing & Rejuvenation: Also known as the Panchkarma Chikitsa, this treatment is offered in two packages of 21 and 28 day duration. It is a cleansing treatment, with five major actions, that follows the principles stated in the Charak Samhita. It is preceded by a preparatory process and allows for removal of all toxins or ama from the body. On completion of the Panchakarma treatment, the imbalances that lead to diseases in the body are stabilised.
Anti Stress: Also called Manashanti Chikitsa, this treatment lasts from 14 to 21 days. This anti-stress treatment aims at helping individuals combat stress, insomnia, lack of concentration, mental fatigue, headaches and other problems that come as a result of the modern lifestyle.
Weight Management: This lasts from 21 to 28 days and works by increasing metabolism, thereby helping the body utilise fat better and increasing its vitality so that less fat is accumulated. Also known as Sthoulyaghna Chikitsa, it focuses on purification of the body by elimination of excess cellulite deposits.
Healthy Ageing: Rasayana Chikitsa is the treatment for rejuvenation and regeneration of tissues, for improving mental well-being and boosting the immune system. This treatment is recommended for those who have weak immunity and lack vitality. There are two main purposes of this treatment—one is to help a sick person return to perfect health and the other is to help a normal individual enjoy enhanced vitality and immunity. It is offered in two packages of 21 and 28 days respectively.
Specific Ailments: For individuals who are unsure of their problems or have more than one issue to address, the vaidyas on board decide the course of treatment. Some of the concerns that are addressed include diabetes, gastrointestinal problems, cardiovascular disorders, liver disorders, asthma and other respiratory problems, hormonal and metabolic disorders, and allergies among other issues.
Cost
The costs vary depending on the type and course of treatment, however, all packages start from an upward of Rs 4.5 lakh ($7000) for a 14-day stay. This is inclusive of the treatments, all meals and accommodation.
Food
The food offered at Kalari Kovilakom is absolutely sattvik in nature, which can be a challenge for many. It is completely devoid of any type of meat, eggs, dairy, caffeine and sugar. Alcohol is not permitted on the premises.
The kitchen uses locally sourced vegetables for all meals. Following the principles of Ayurveda, raw foods, including salads, are not a part of the cuisine served. However, some fruits like papayas, pomegranate, pineapples and bananas are served. All the dishes available on the menu have been formulated keeping Ayurvedic principles and dietary restrictions in mind.
The cuisine is customised for each guest, based on the doctor's recommendation.
Best time to go
According to Ayurvedic principles, change of season is the best time to detox your body and rejuvenate. Therefore, February to March and September to October are ideal months to visit this place.
How to get there
Located in Kollengode, the Kalari Kovilakom Ayurvedic retreat is about a two-hour-drive from the Cochin Airport. Taxis ply regularly from the airport. There is also a railway station at Kollengode, which is connected via most major railway stations in Kerala.
Have you tried Ayurvedic Healing? Share your experience with the community.