So here I was riding to our residence for the next 2 days - Grand Hotel - Hyatt @ Bolgatty.
As you enter the hotel...it's a little difficult to gauge the sheer size...but it is one of the most expansive 5 star properties in Kochi!!!
Post lunch we had an amazing session with famed actress and performer Vasundhra Das along with Drumjam....wherein we actually learnt to synchronise drums and tambourine with a team of 80 plus amateurs.
Evening followed up with a very soulful Sufi night wherein Voice of India fame Harsh deep Kaur regaled us with her mellifluous voice.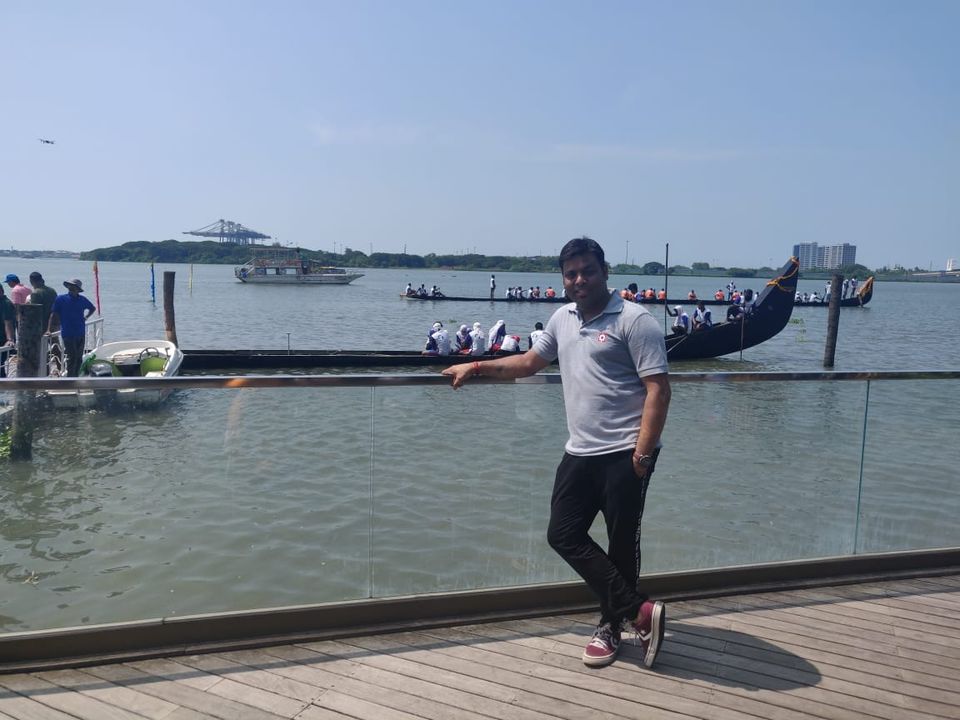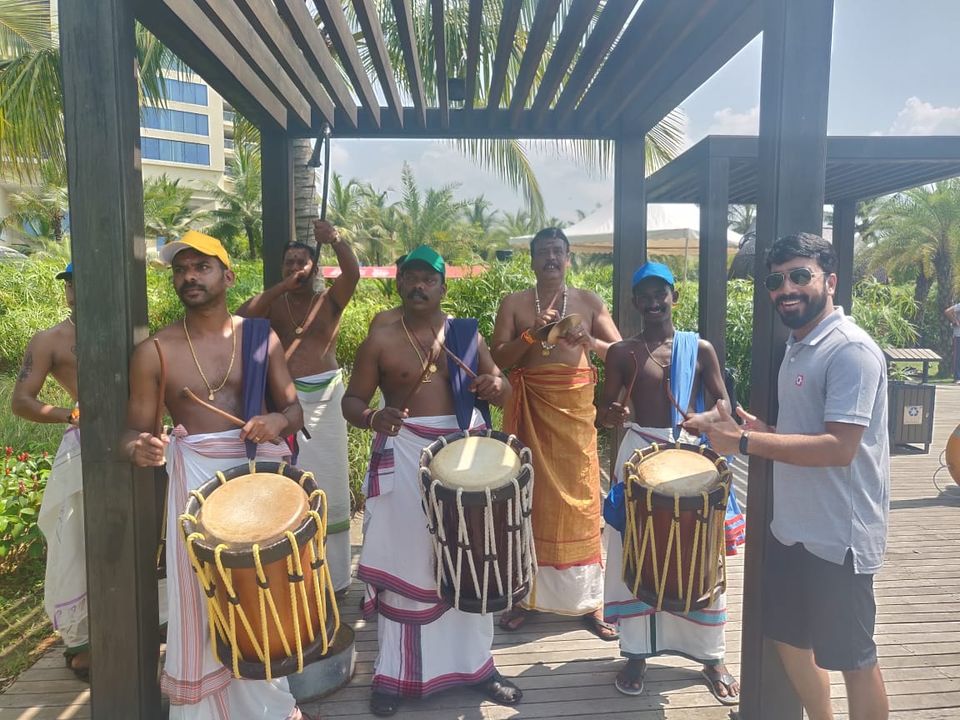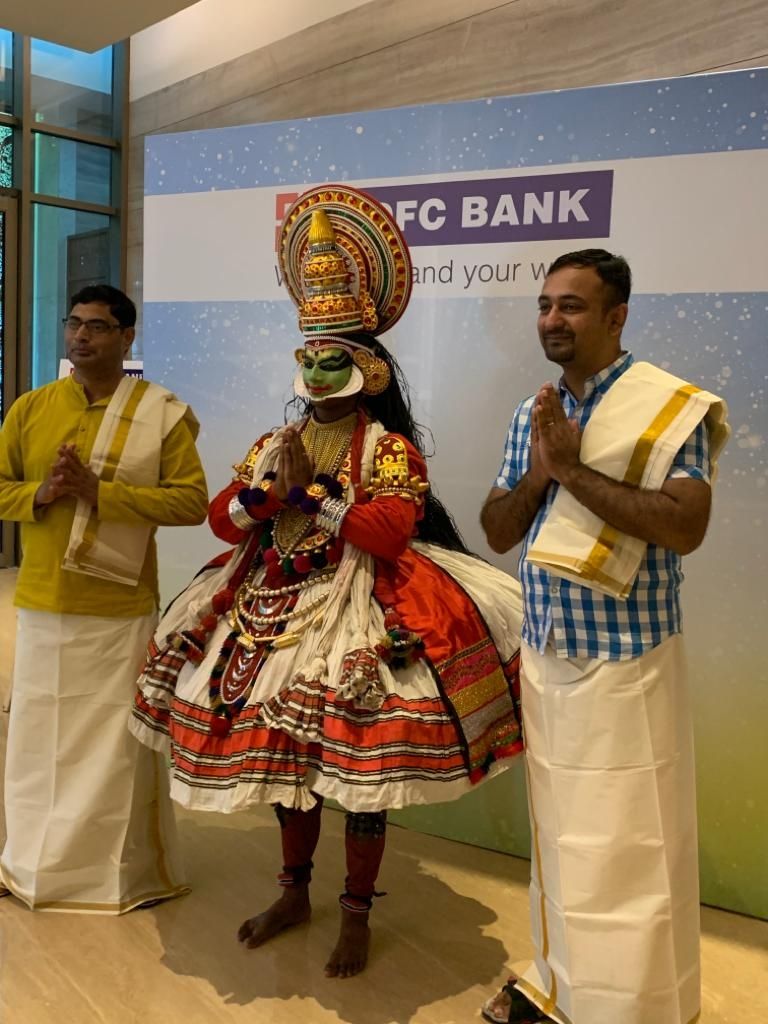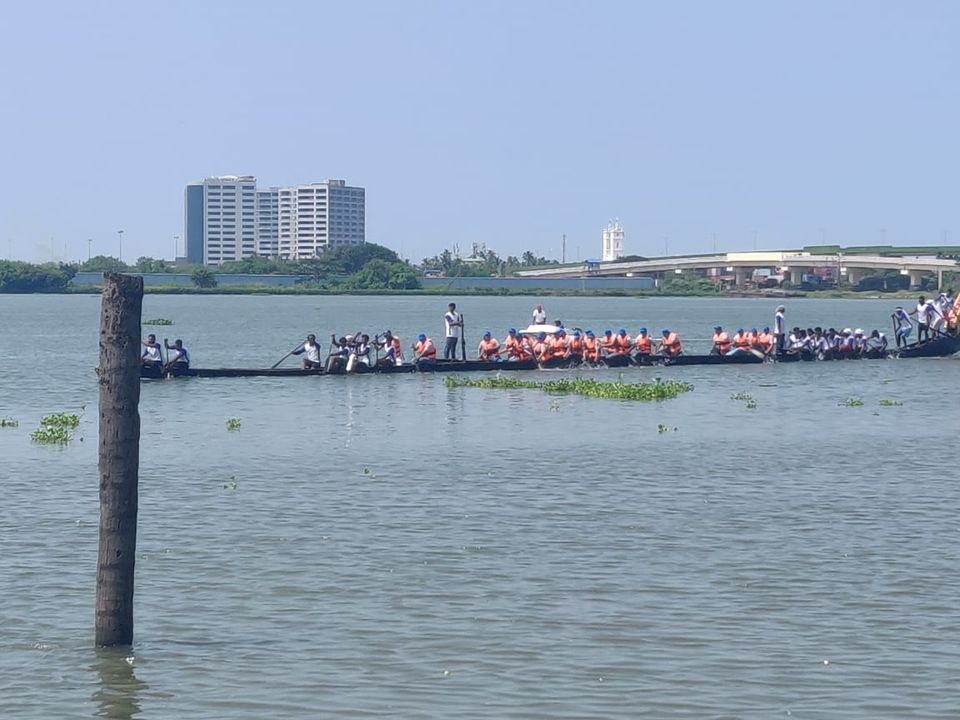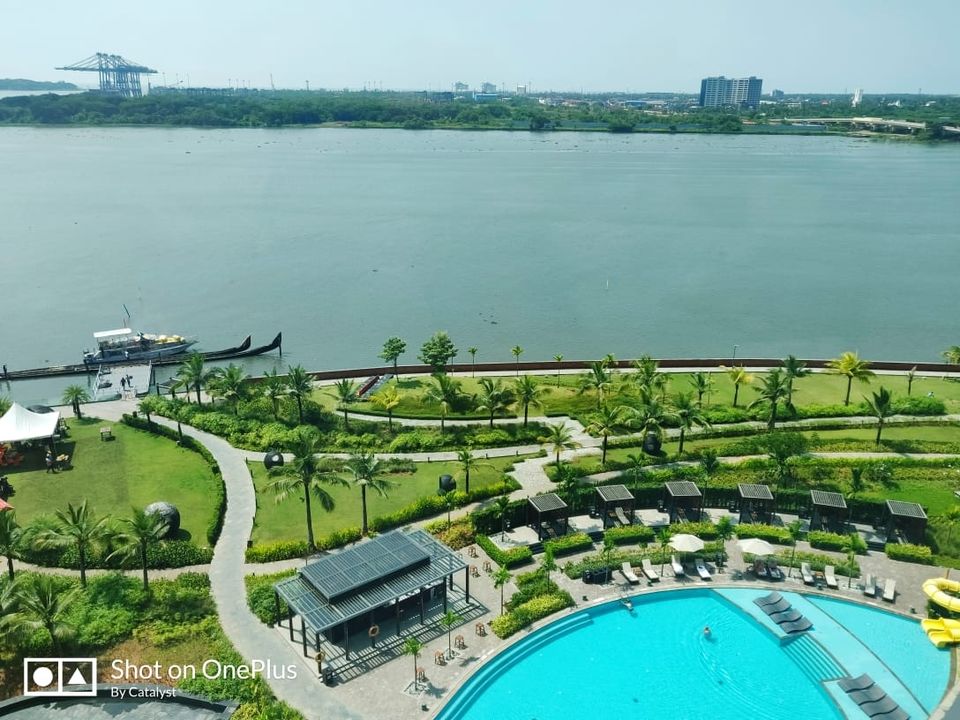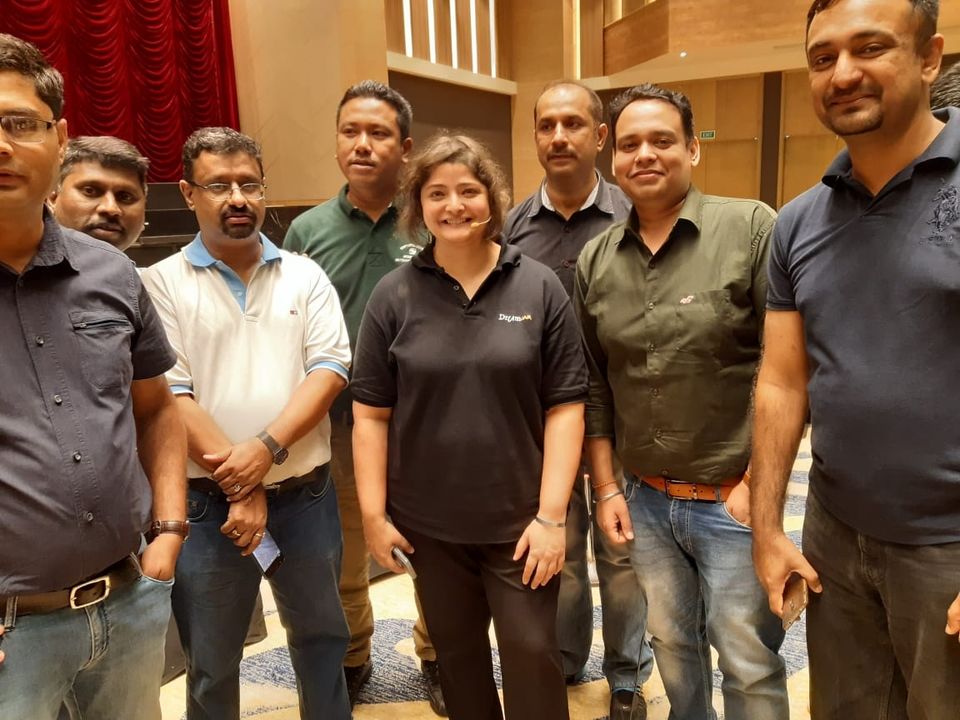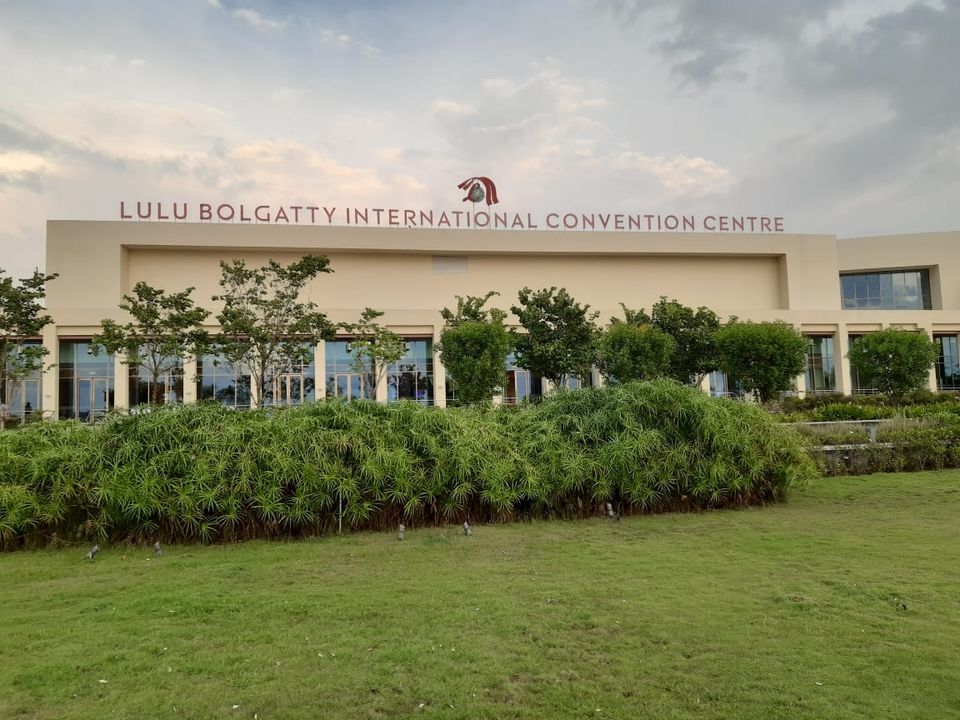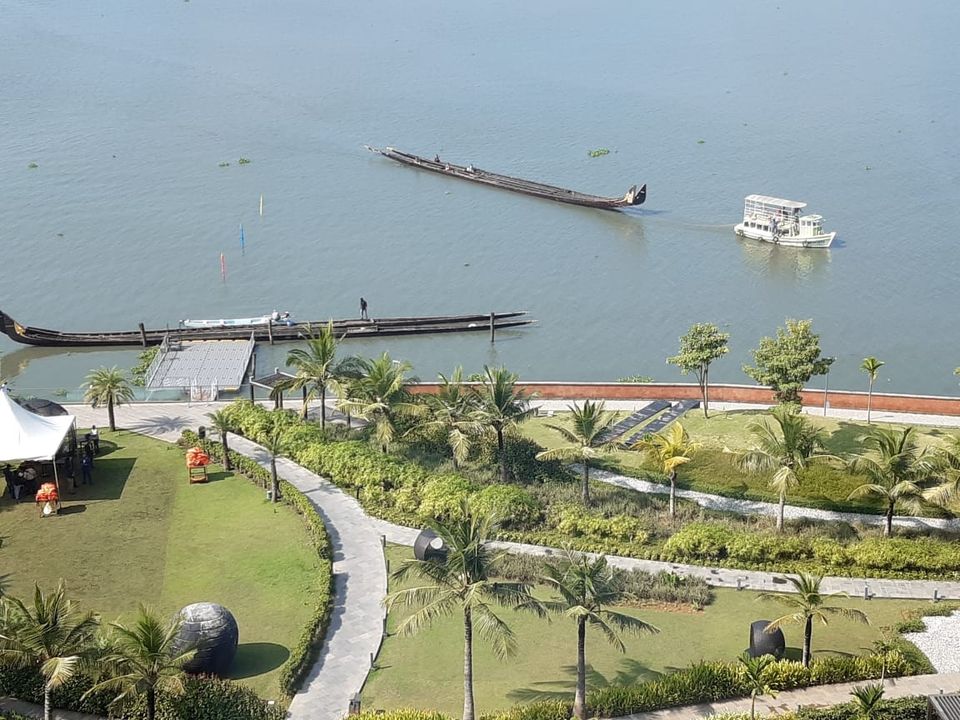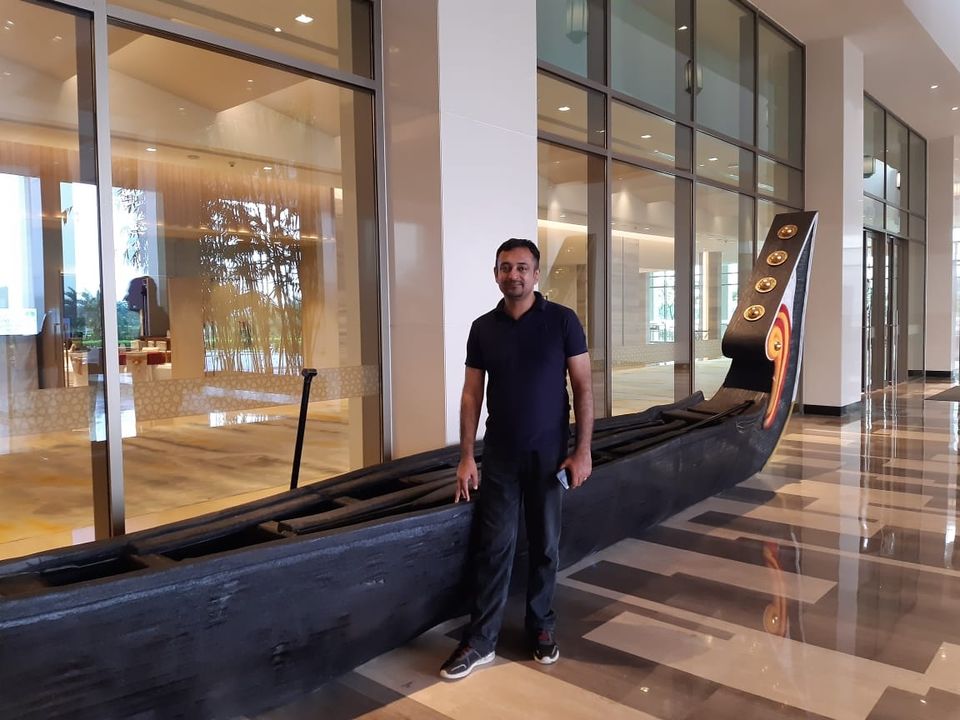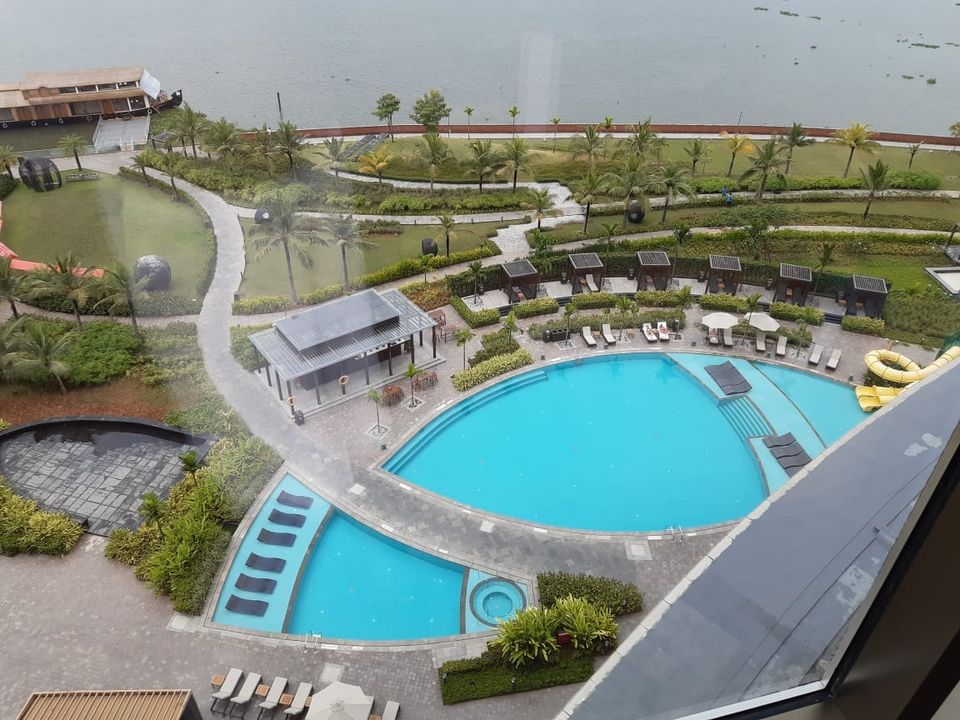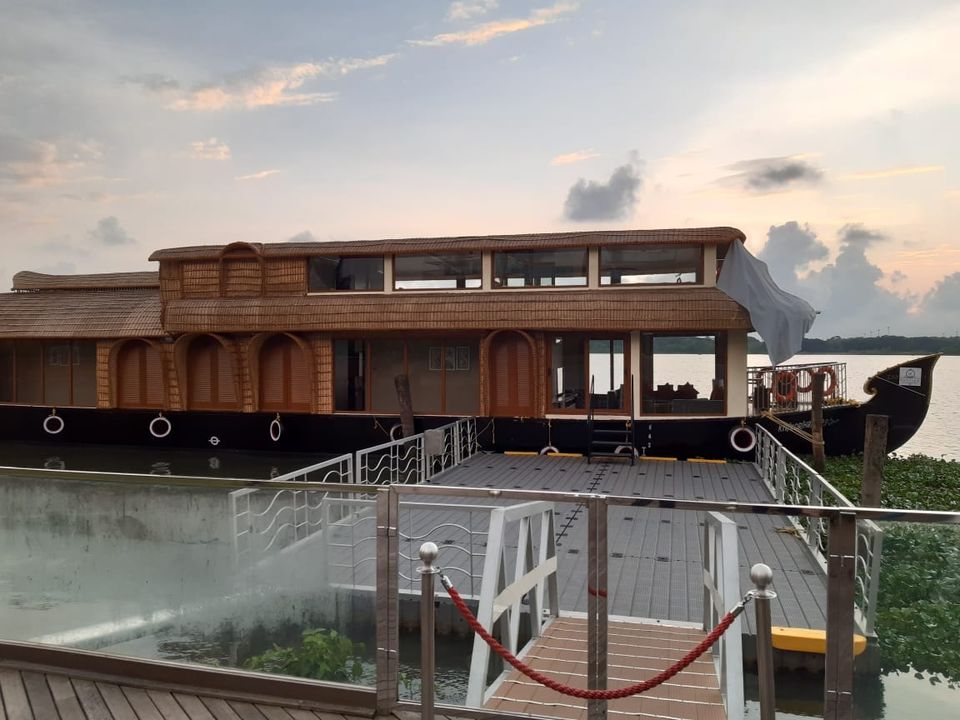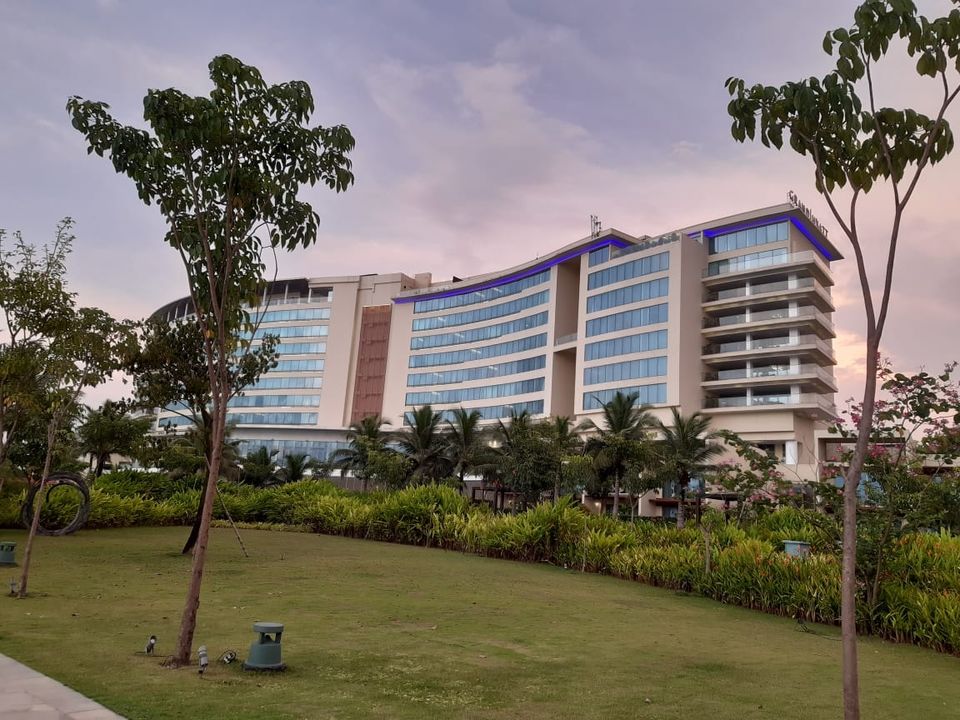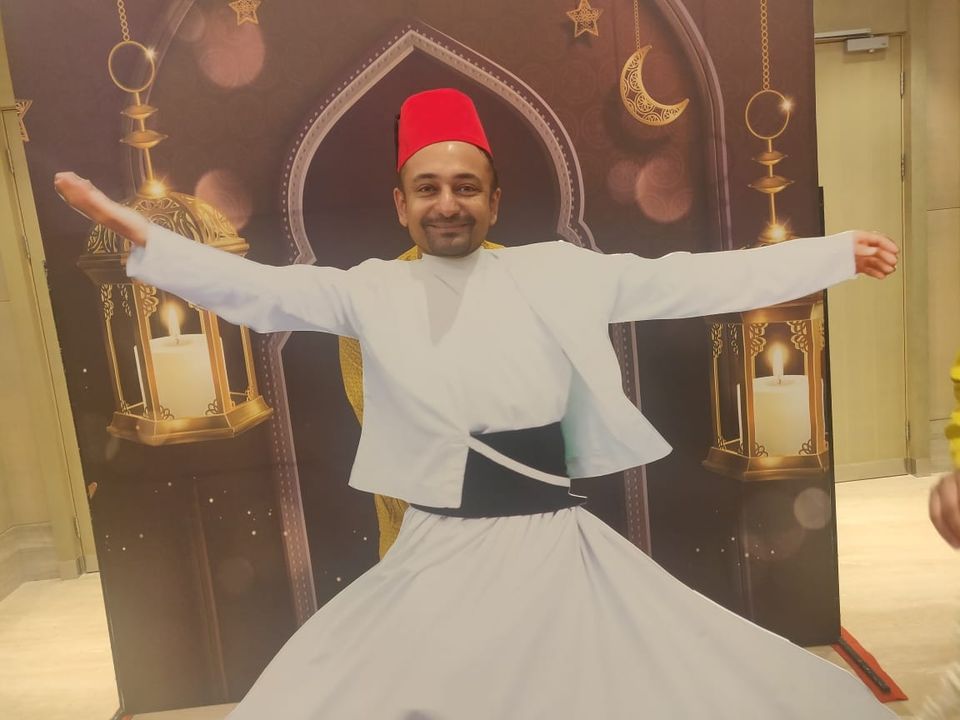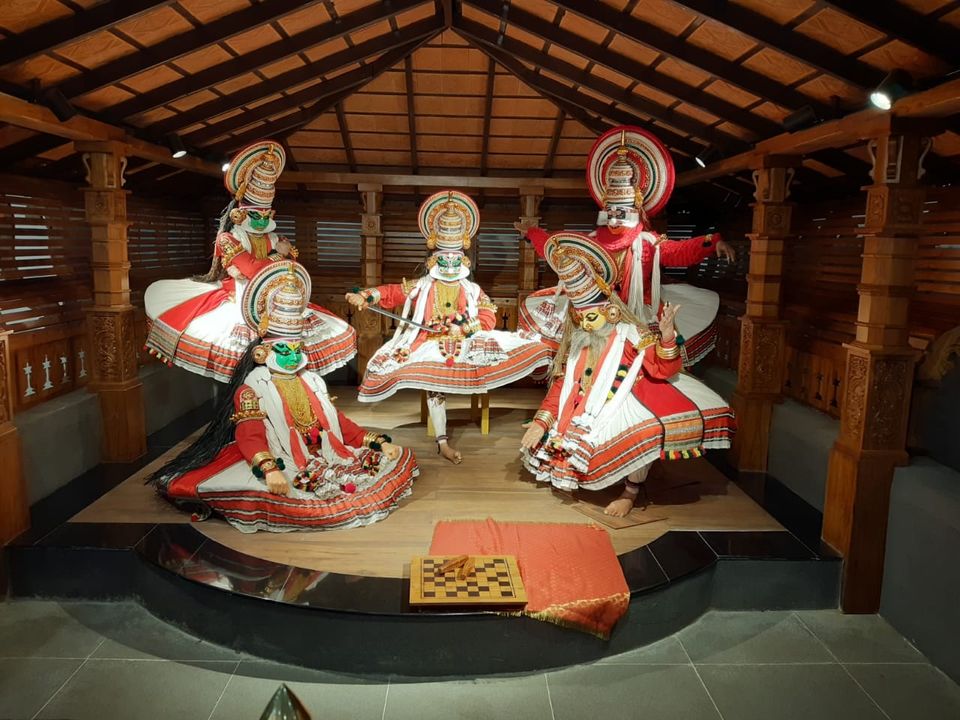 After an expansive breakfast at the Malabar Cafe....we had a lifetime experience of actually being a part of the famed snake boat race of Kerala. We were grouped in 4 teams and I fortunately ended on the winning side. The winners trophy was a bunch of bananas which we enjoyed thoroughly.
Hotel also had organized a traditional sit in Kerala Sathiya lunch wherein we were served sumptuous food. There were performance of Kathakali, Mohiniattam and Kalaripayattu....the ancient martial art dating back to 2000 years.
2nd half of the day was spent attending a motivation session with Ms Priya Kumar, who succinctly shared management Gyan.
Evening was a different with rock band - Lagori from Bengaluru...who entertained us with their energetic rendition of popular Bollywood numbers.
The hotel in itself is a destination for MICE events and has a huge water front which is a big plus for conducting water sports.
Lulu Bolgatty convention center attached to the hotel is simply huge and can accommodate conference for thousands of people at one go.
A big thanks to management of Mach conferences and Hotel Grand Hyatt for the wonderful stay and arrangements!!