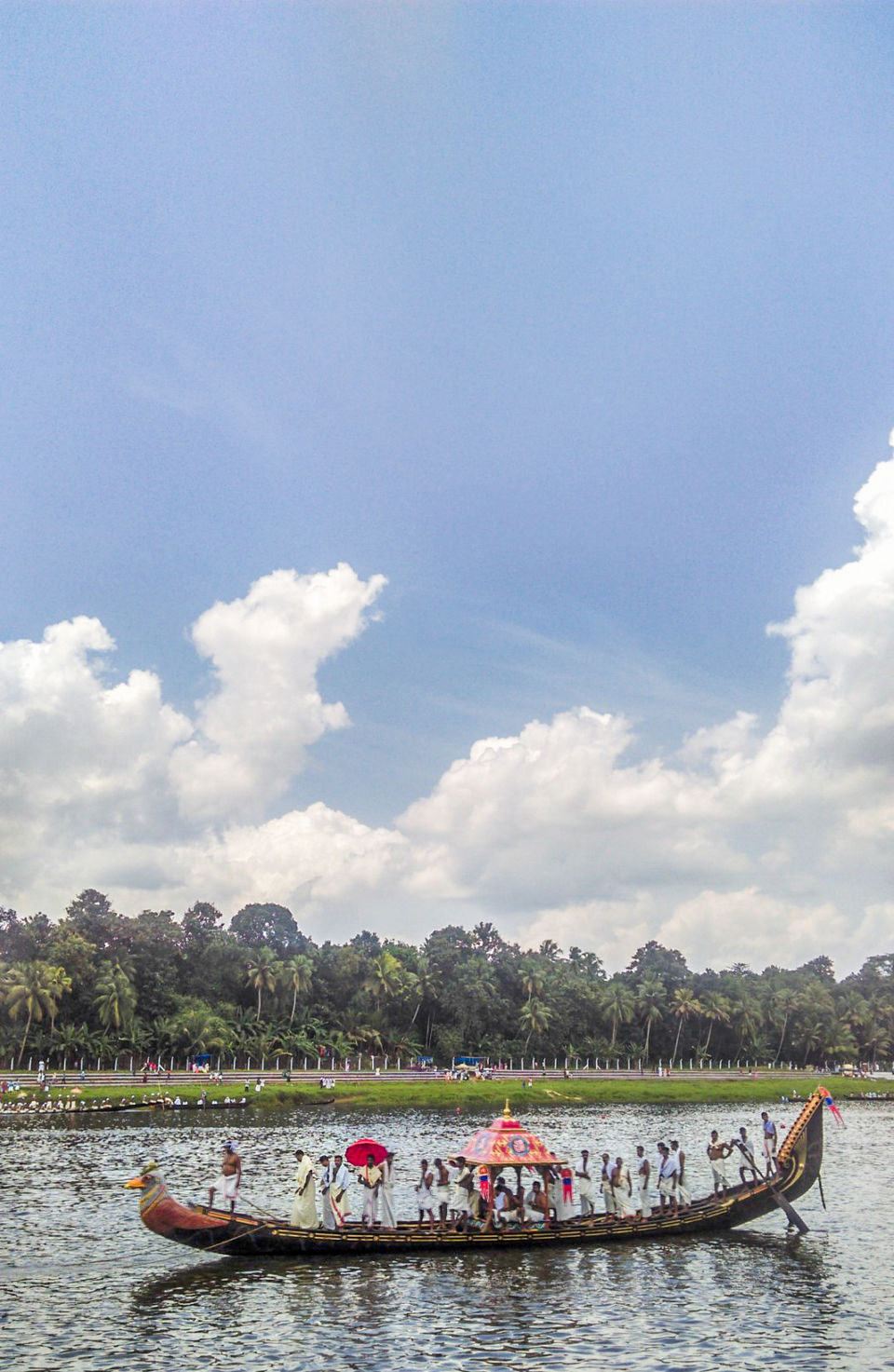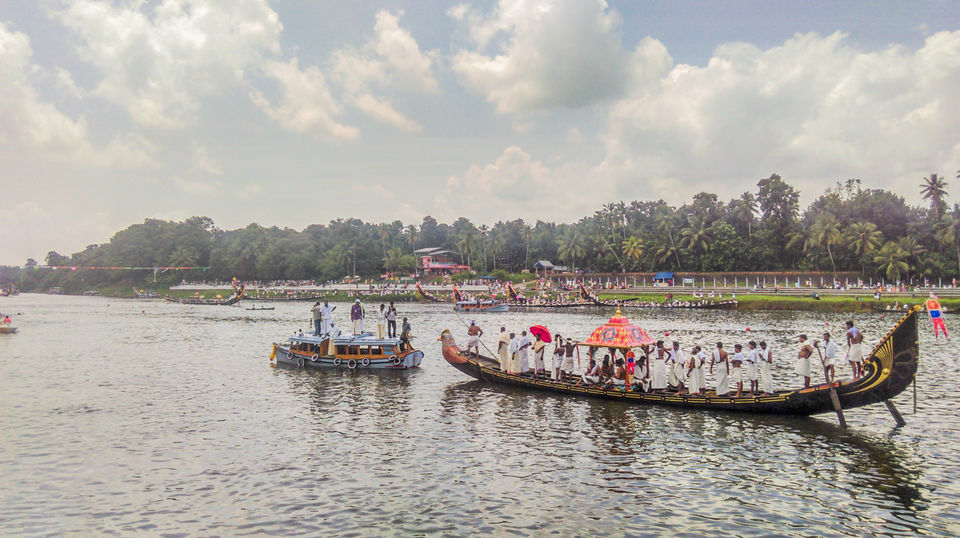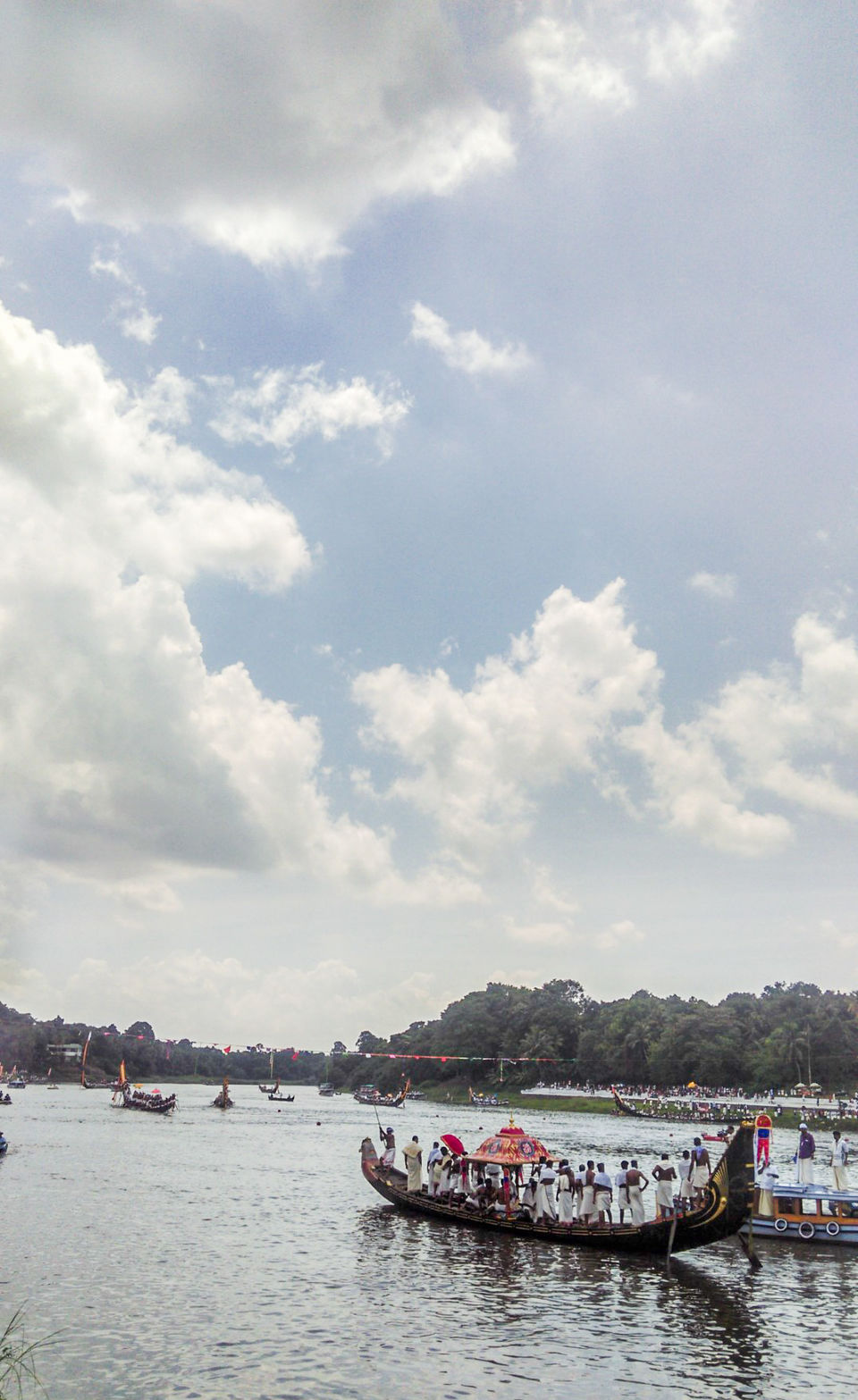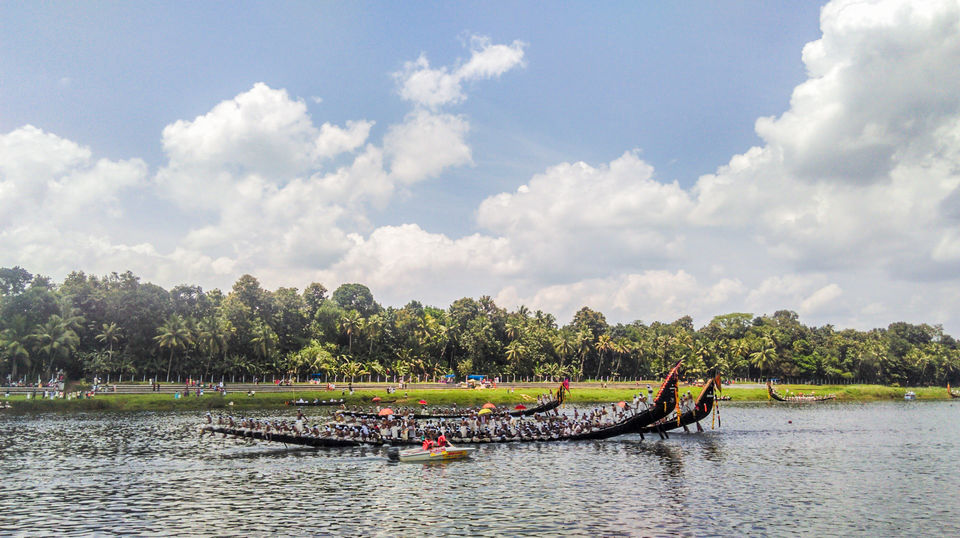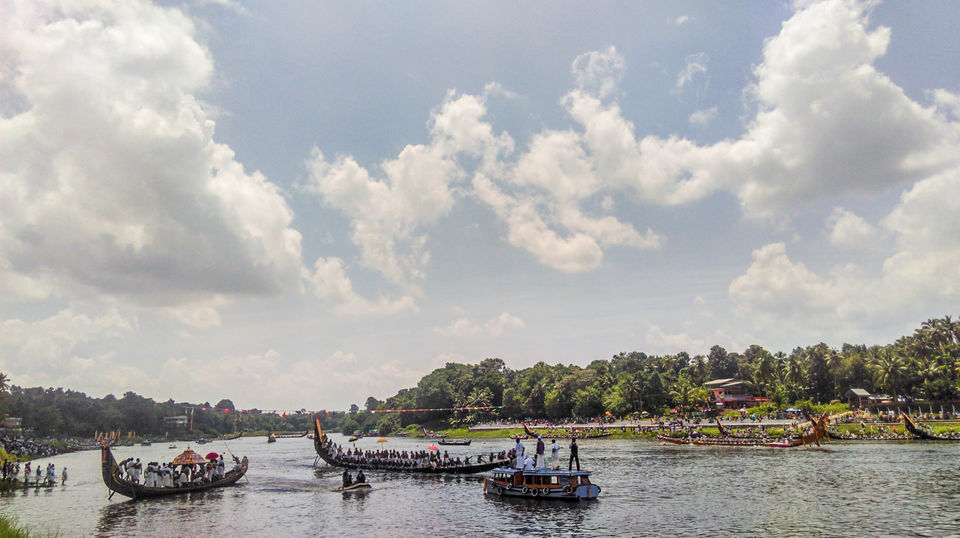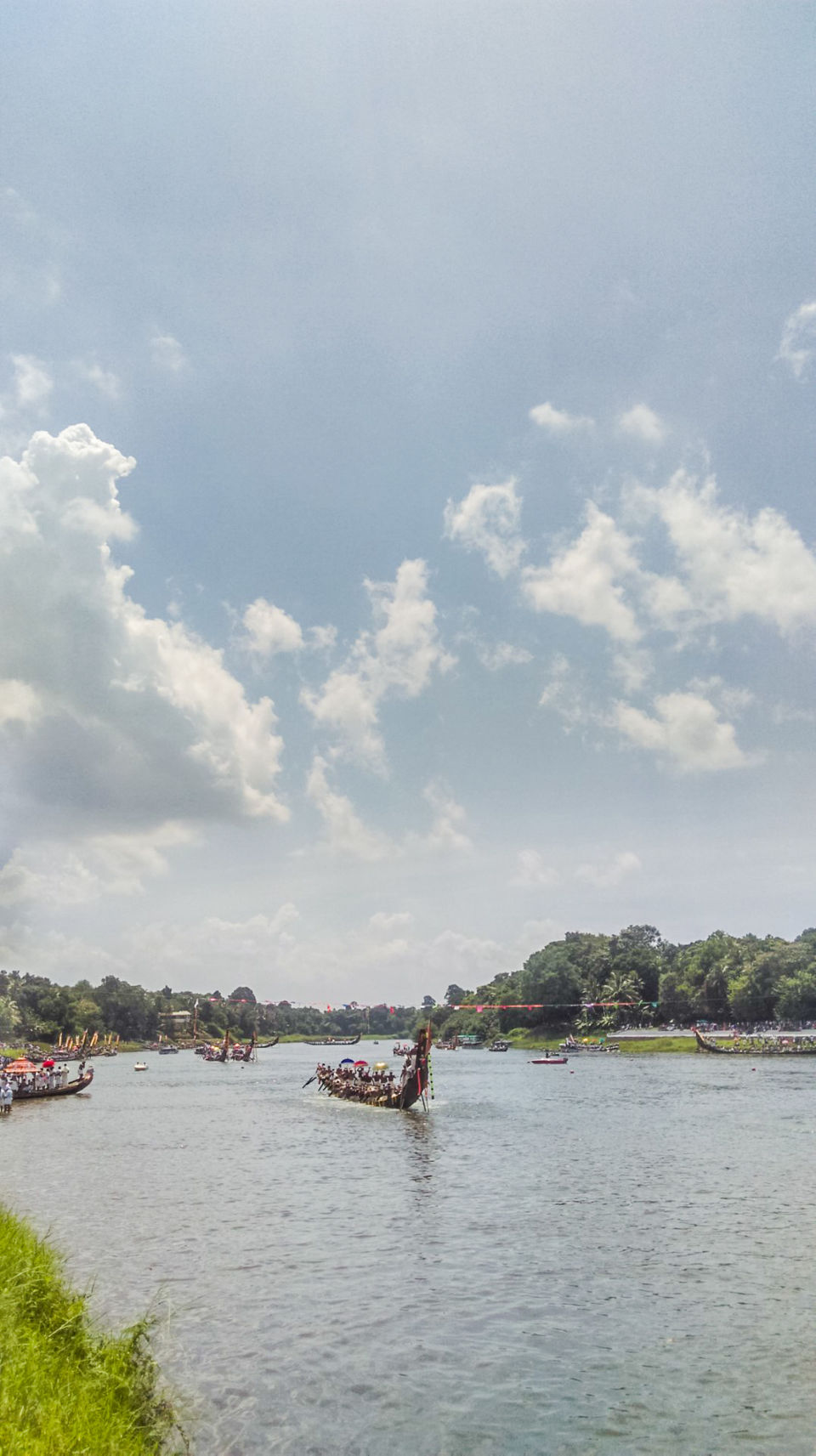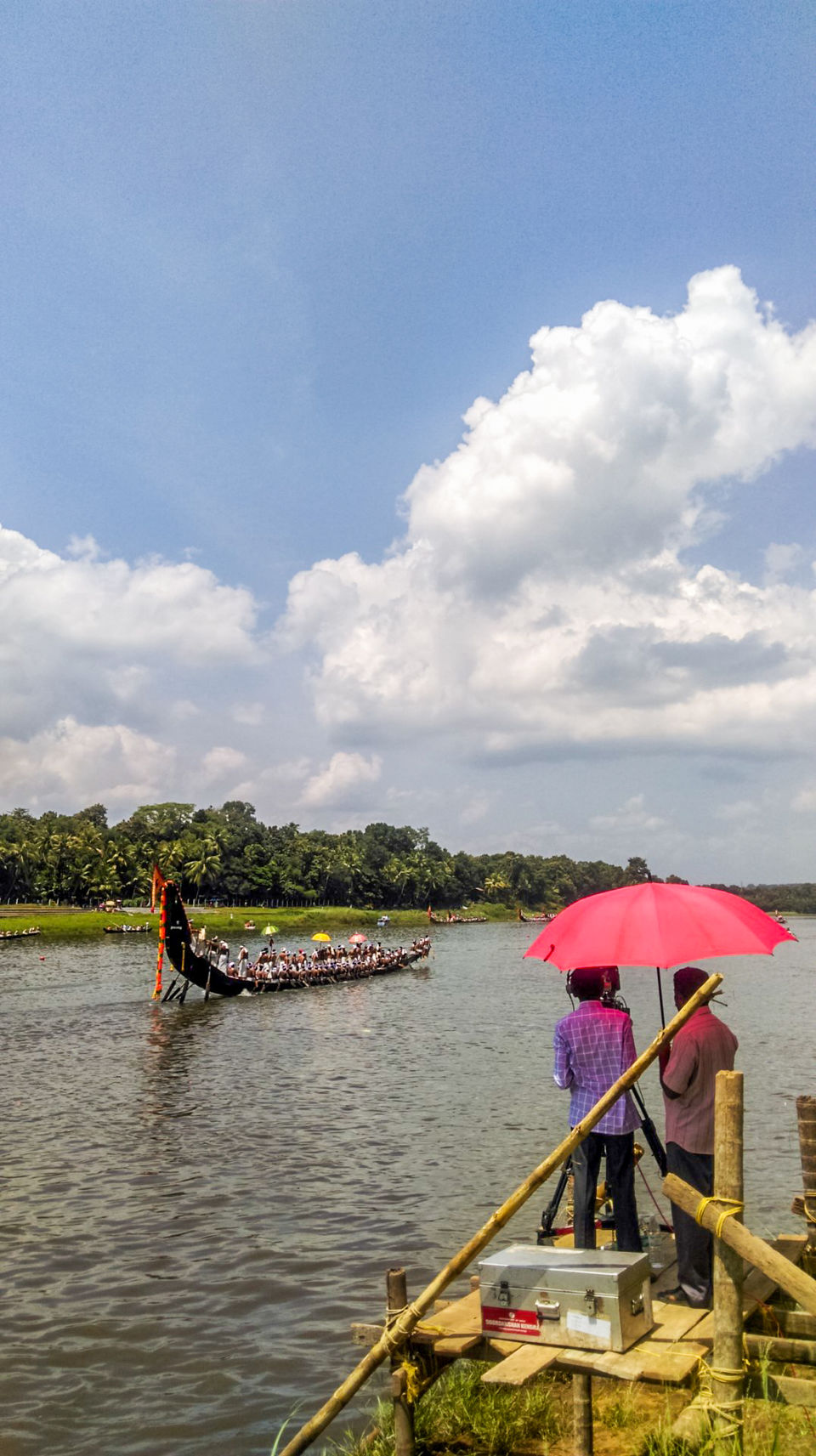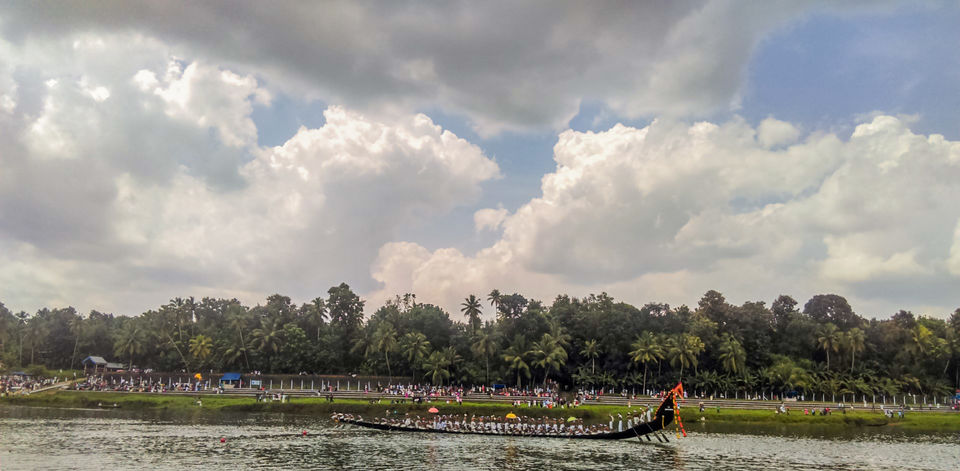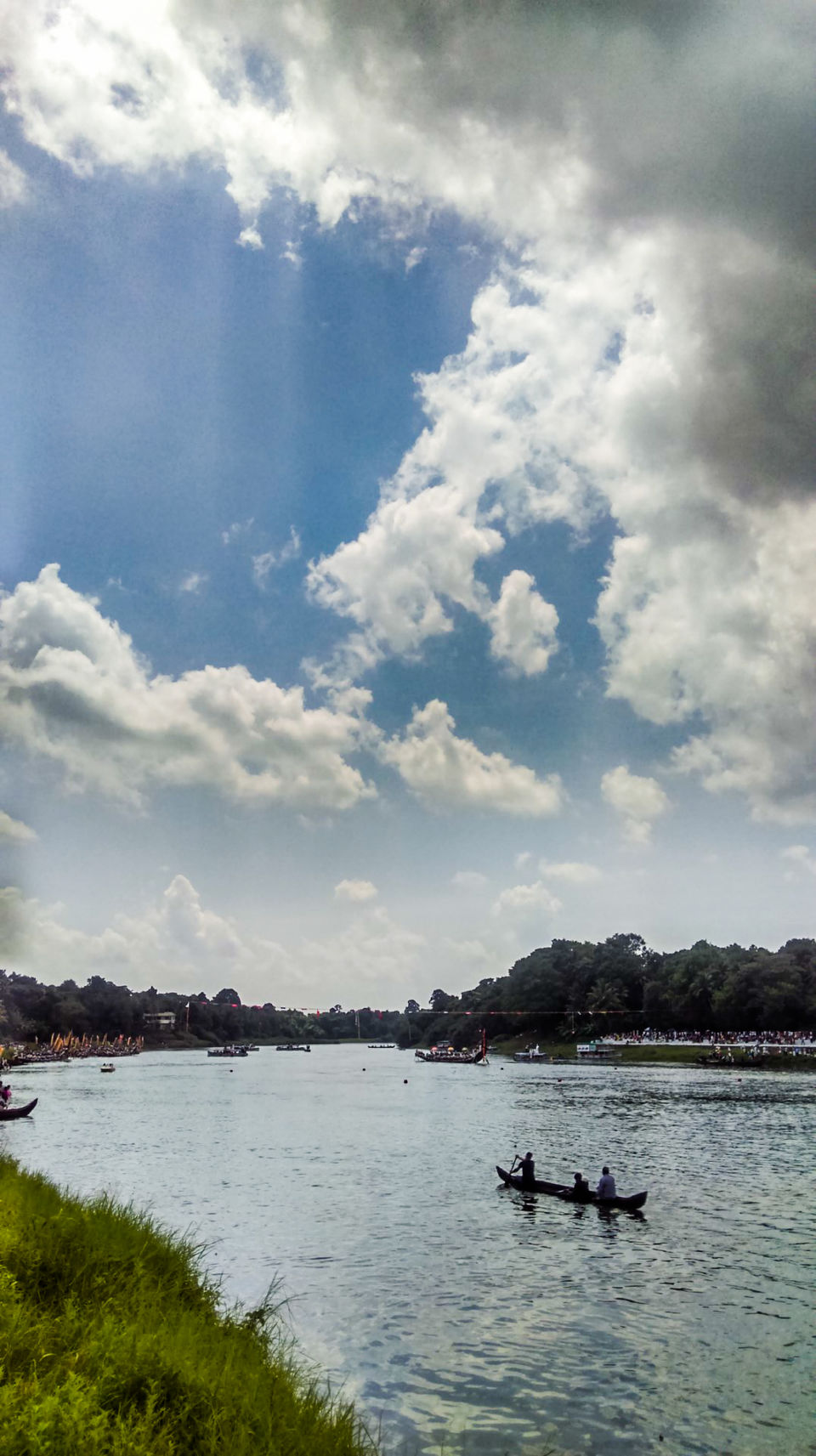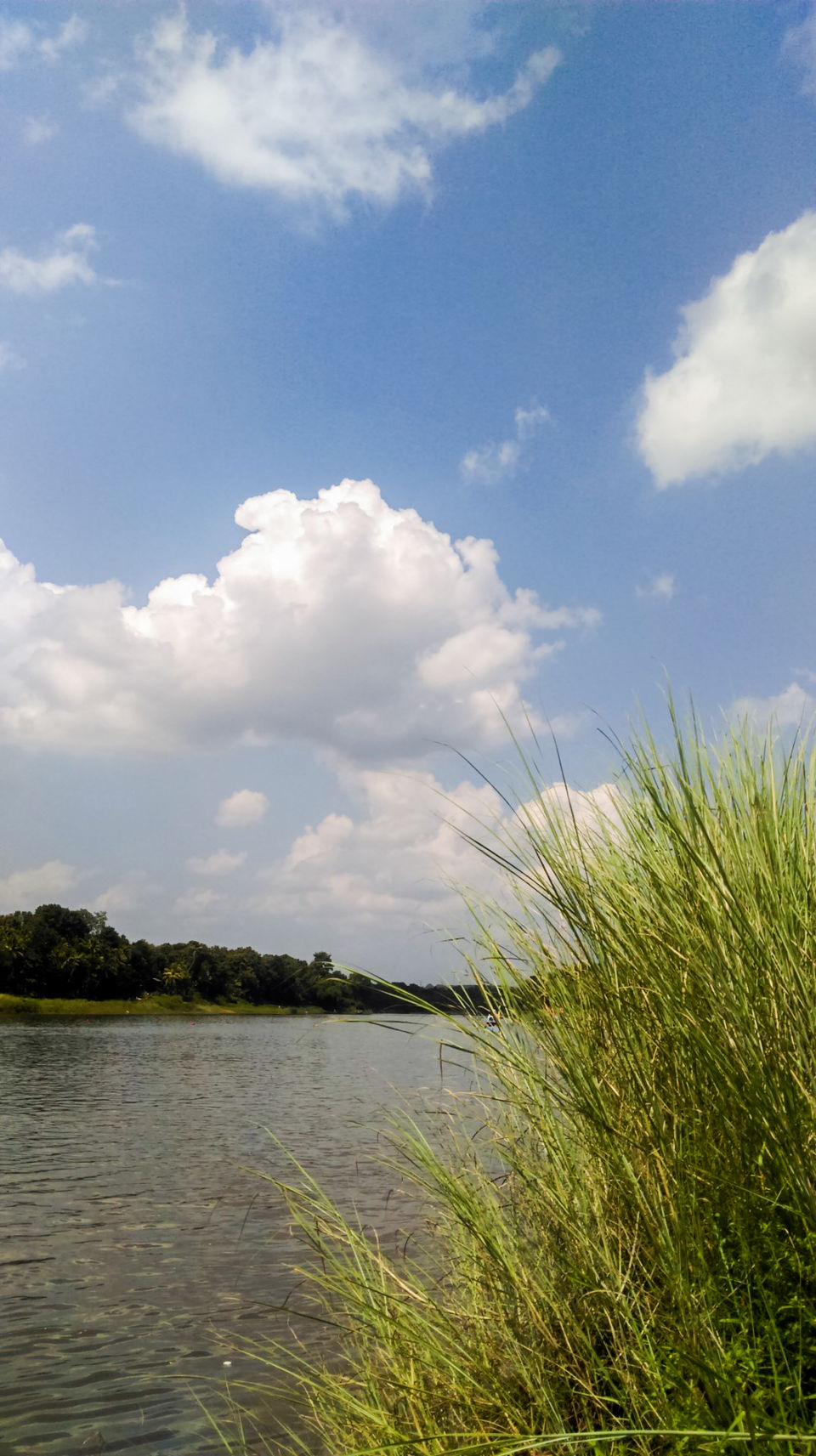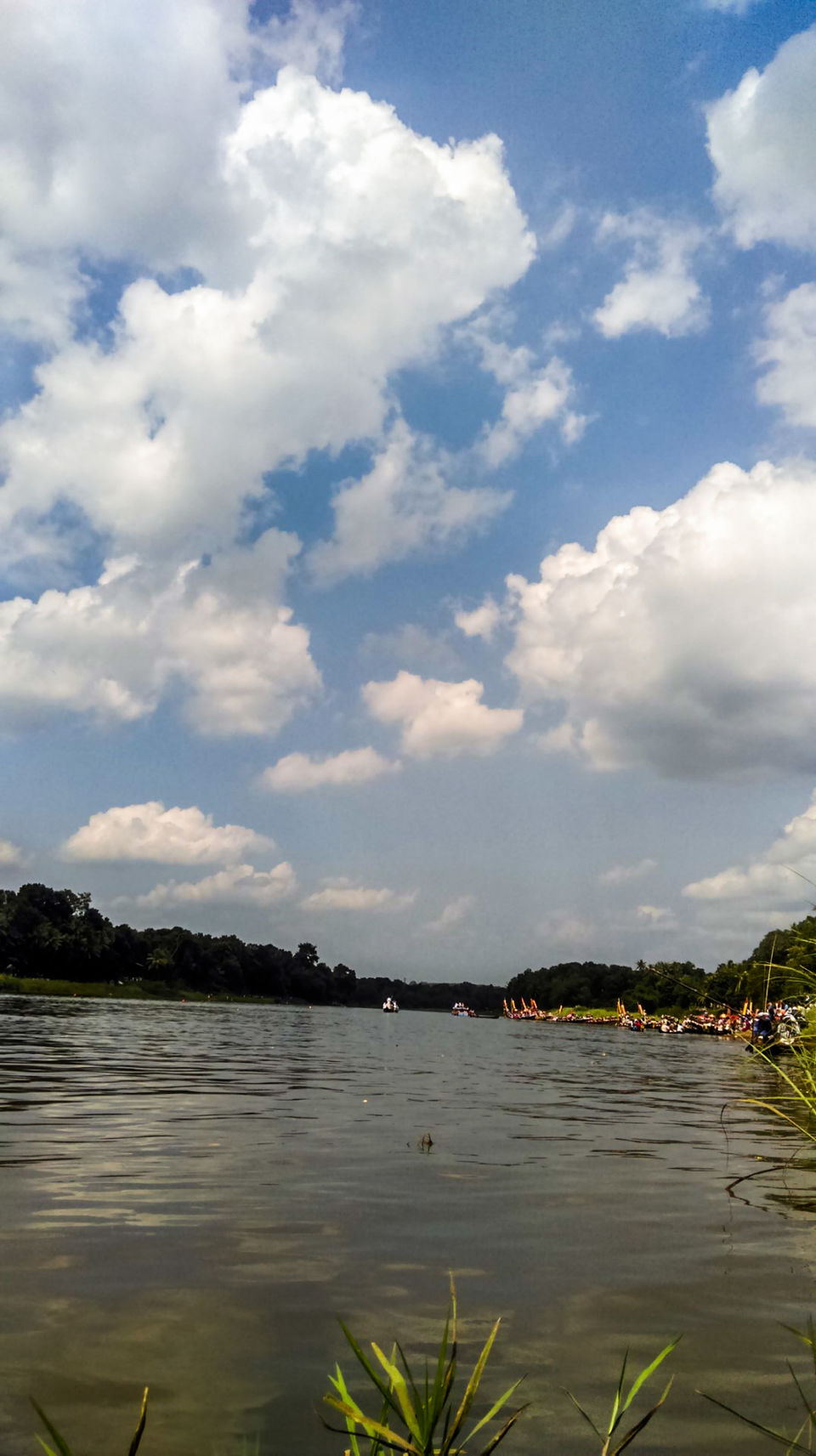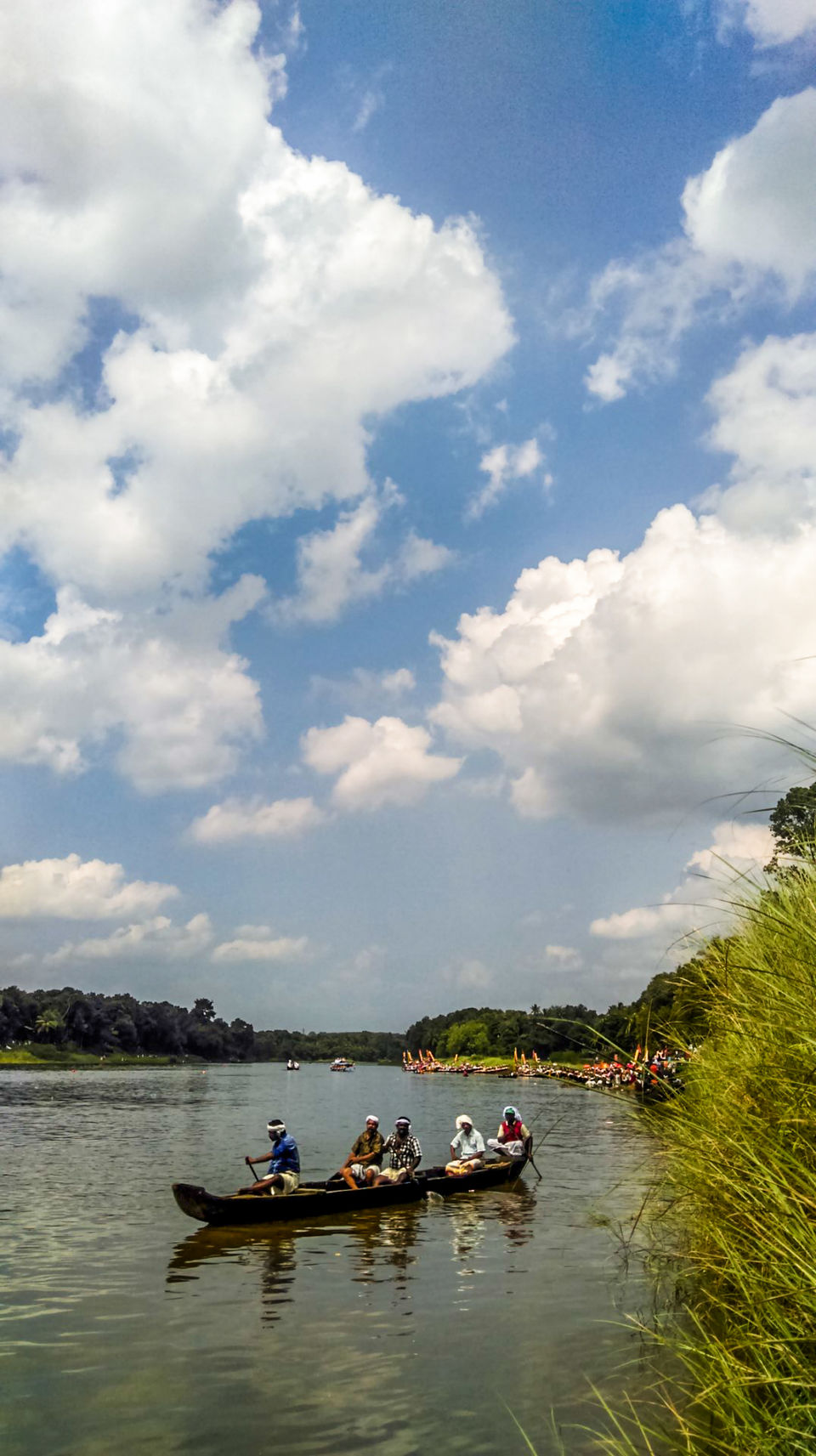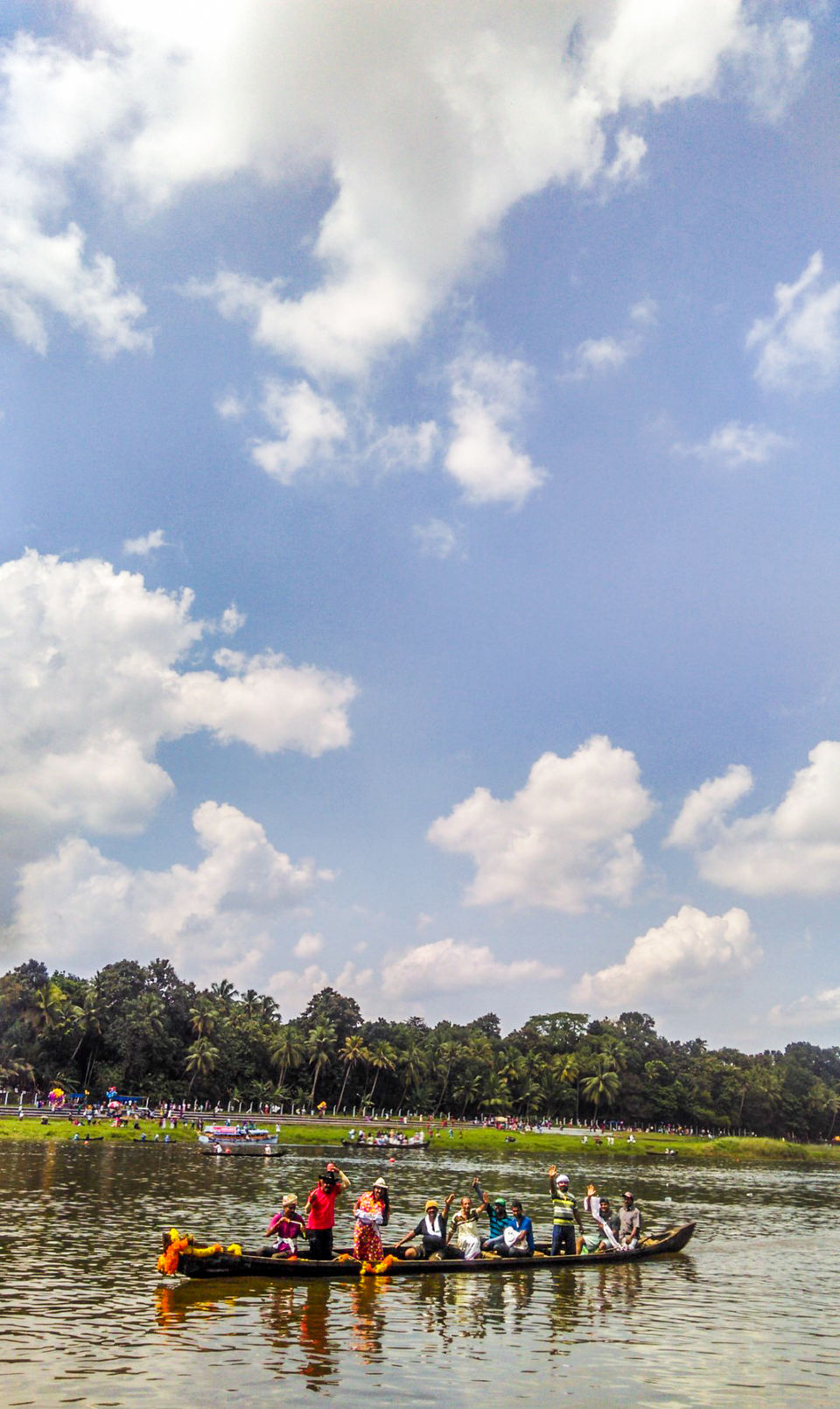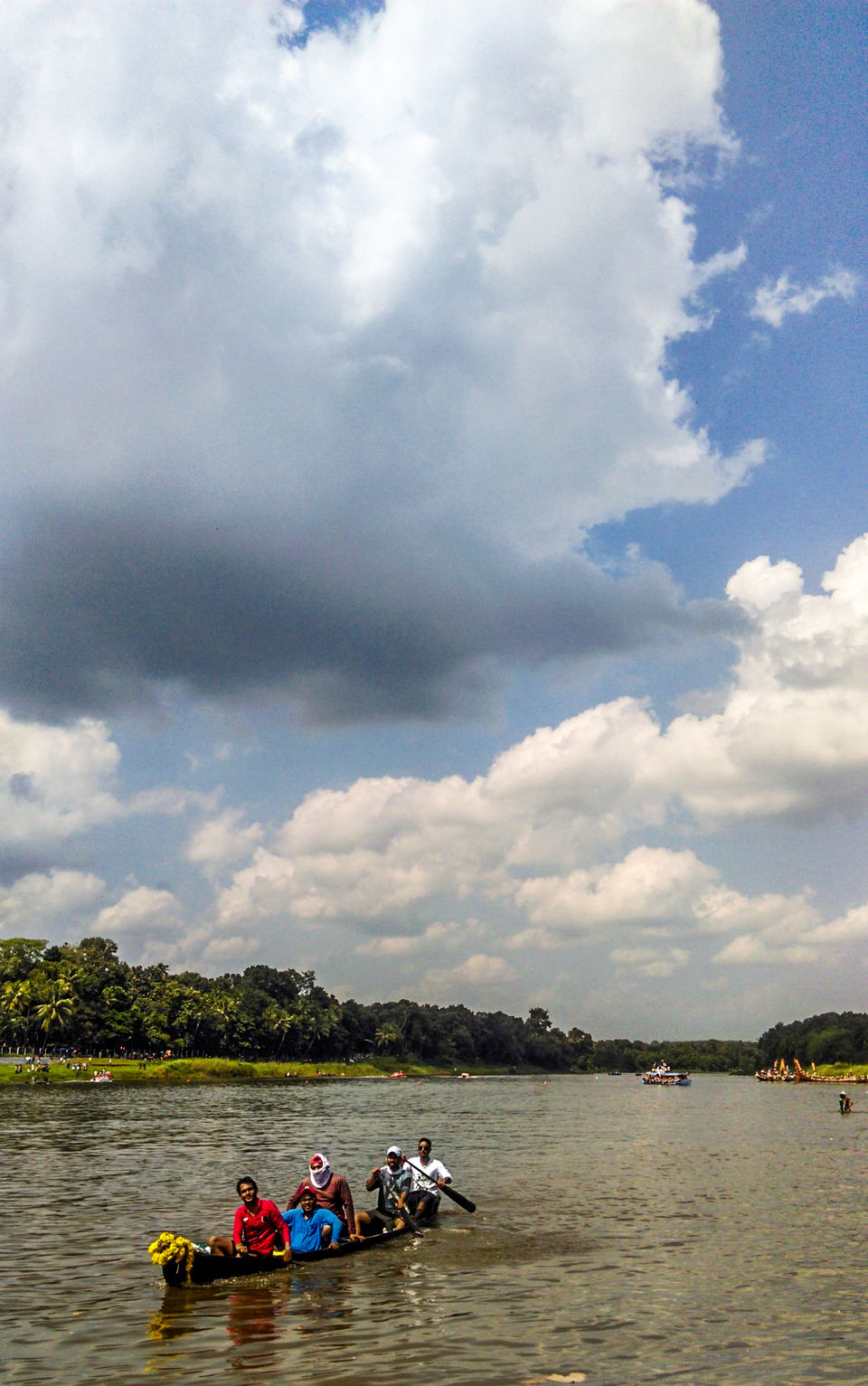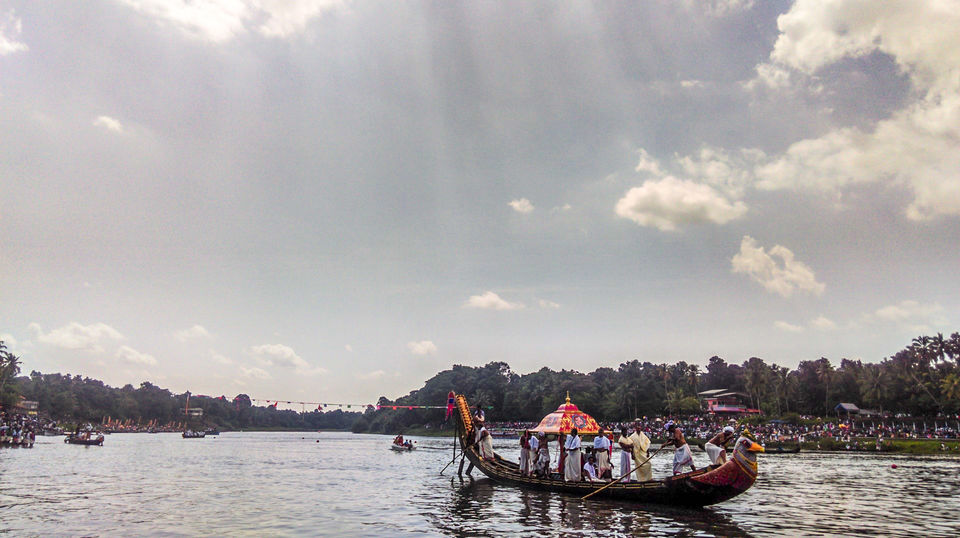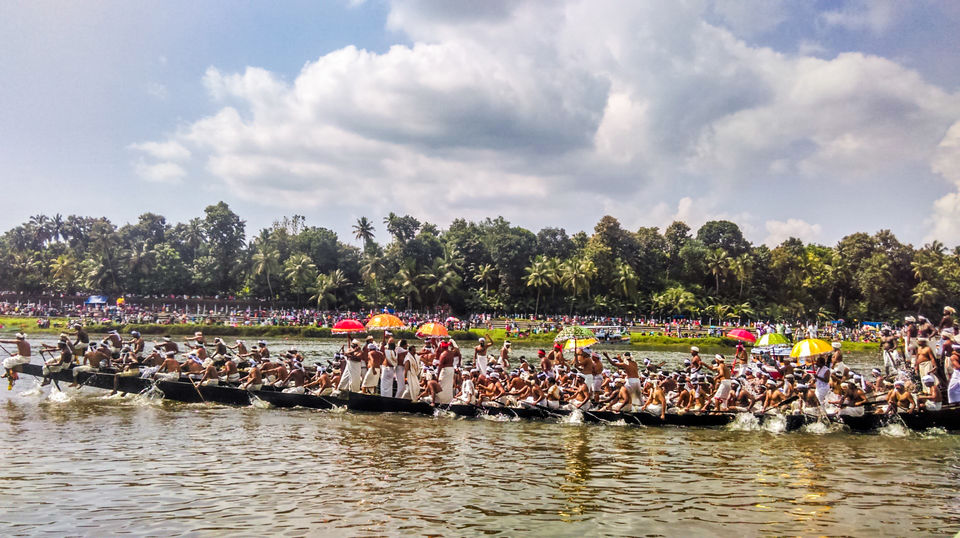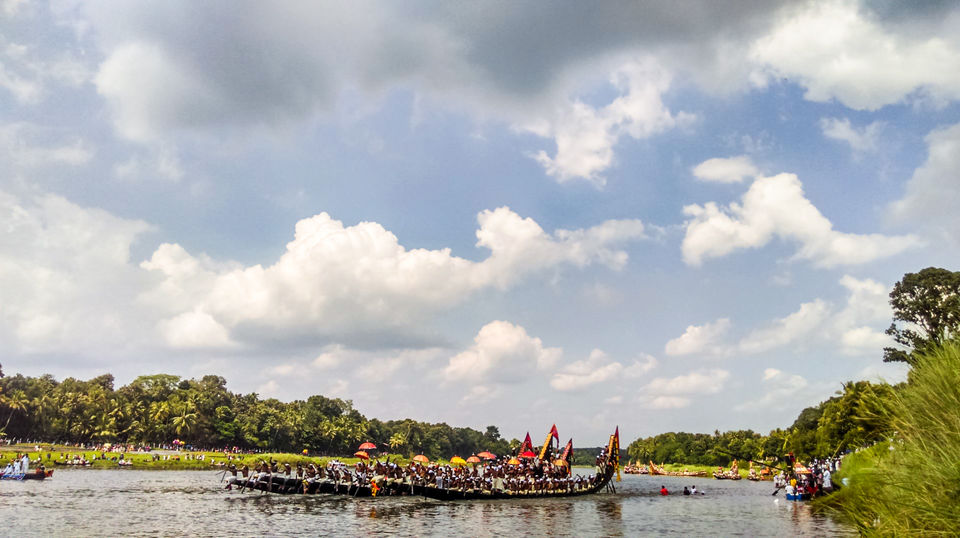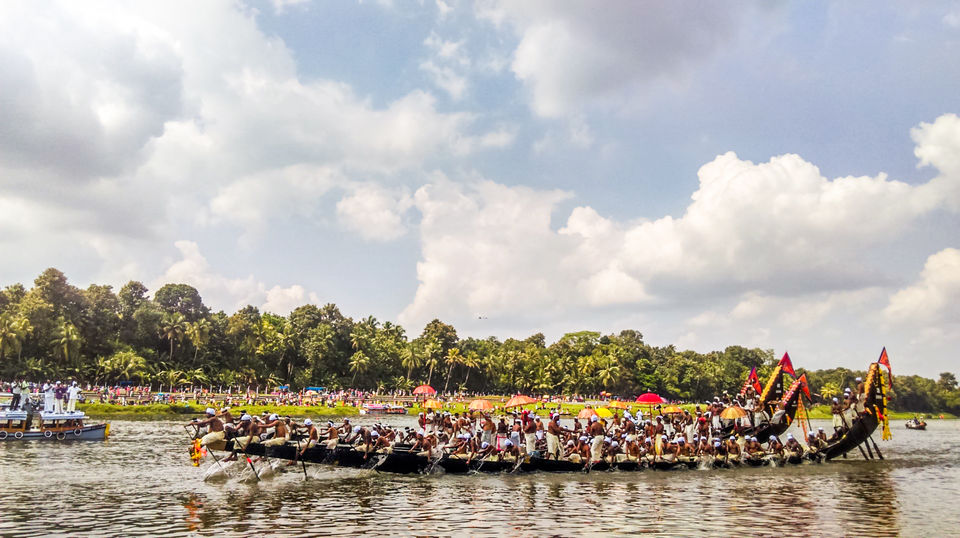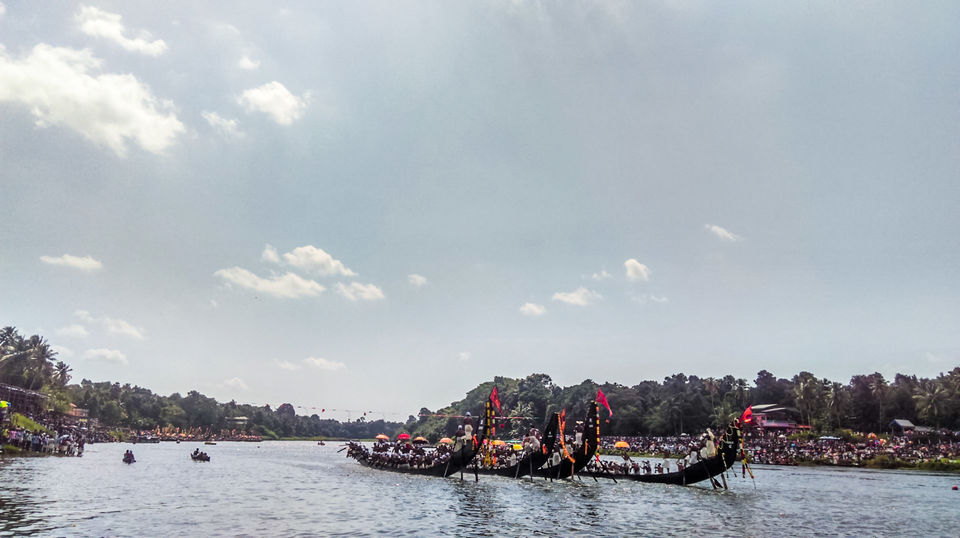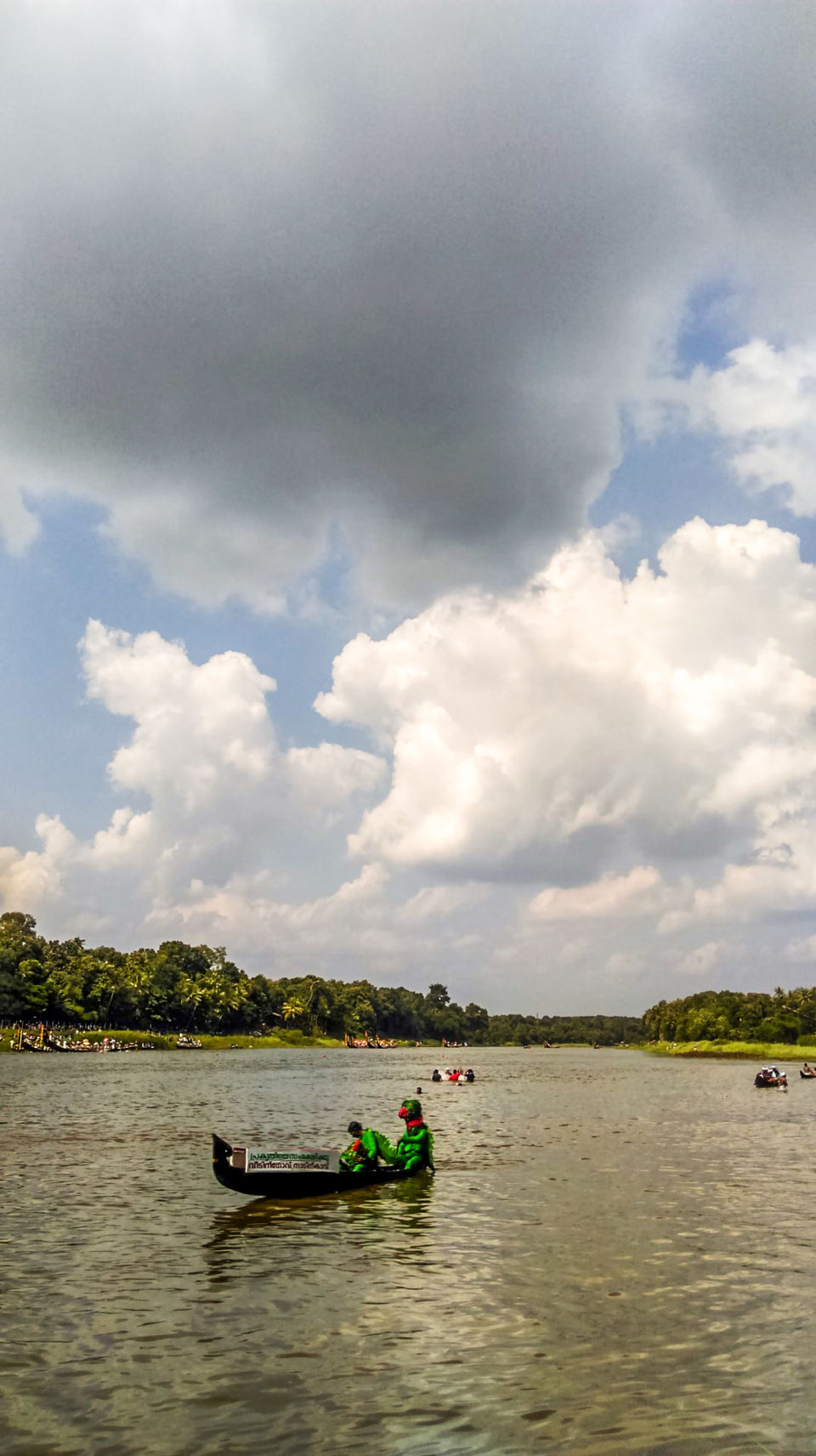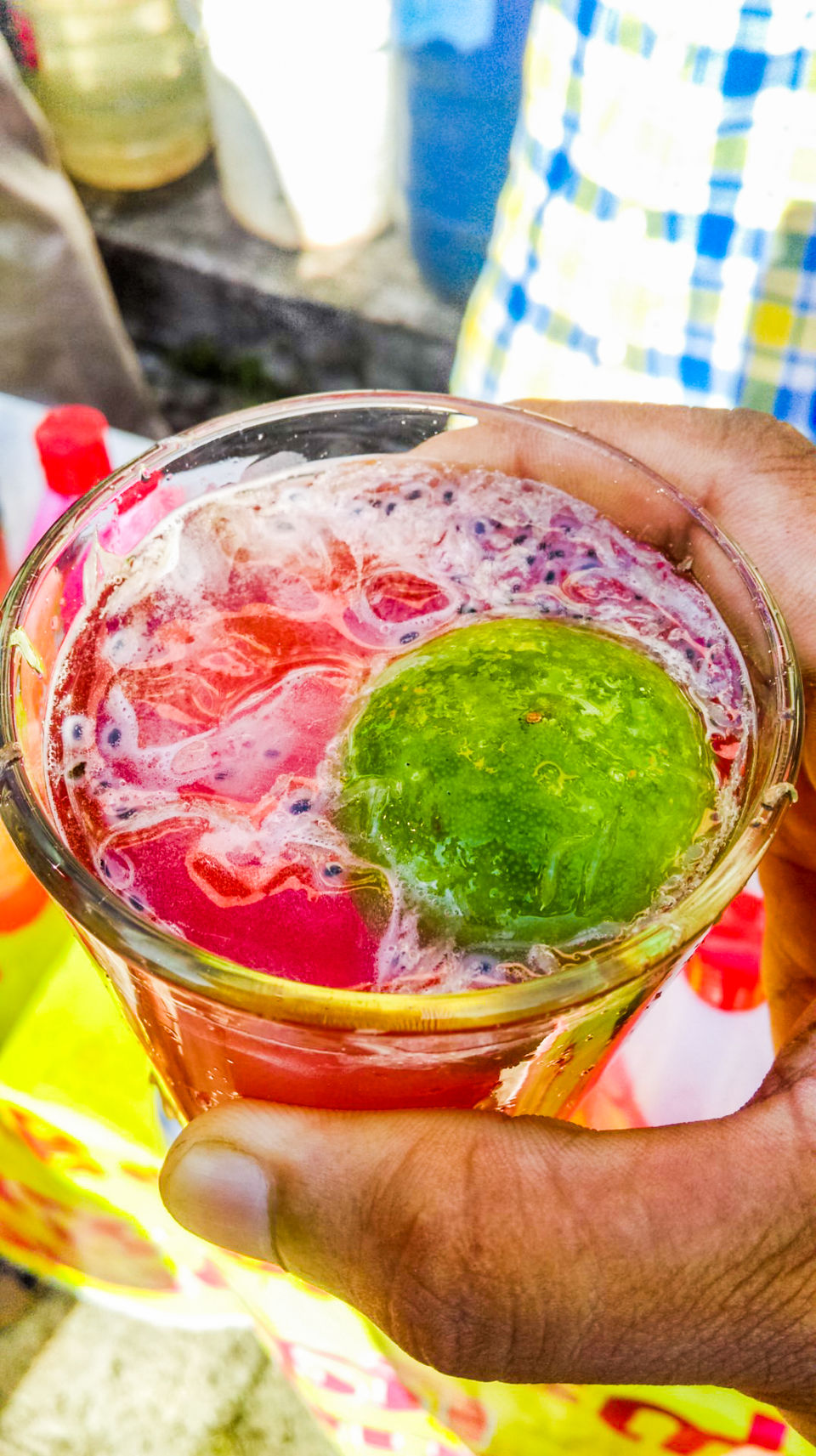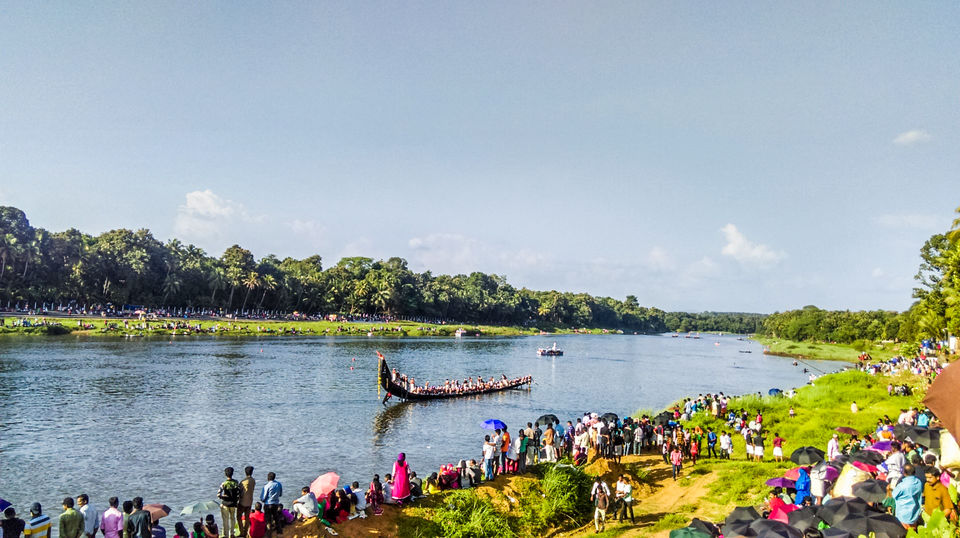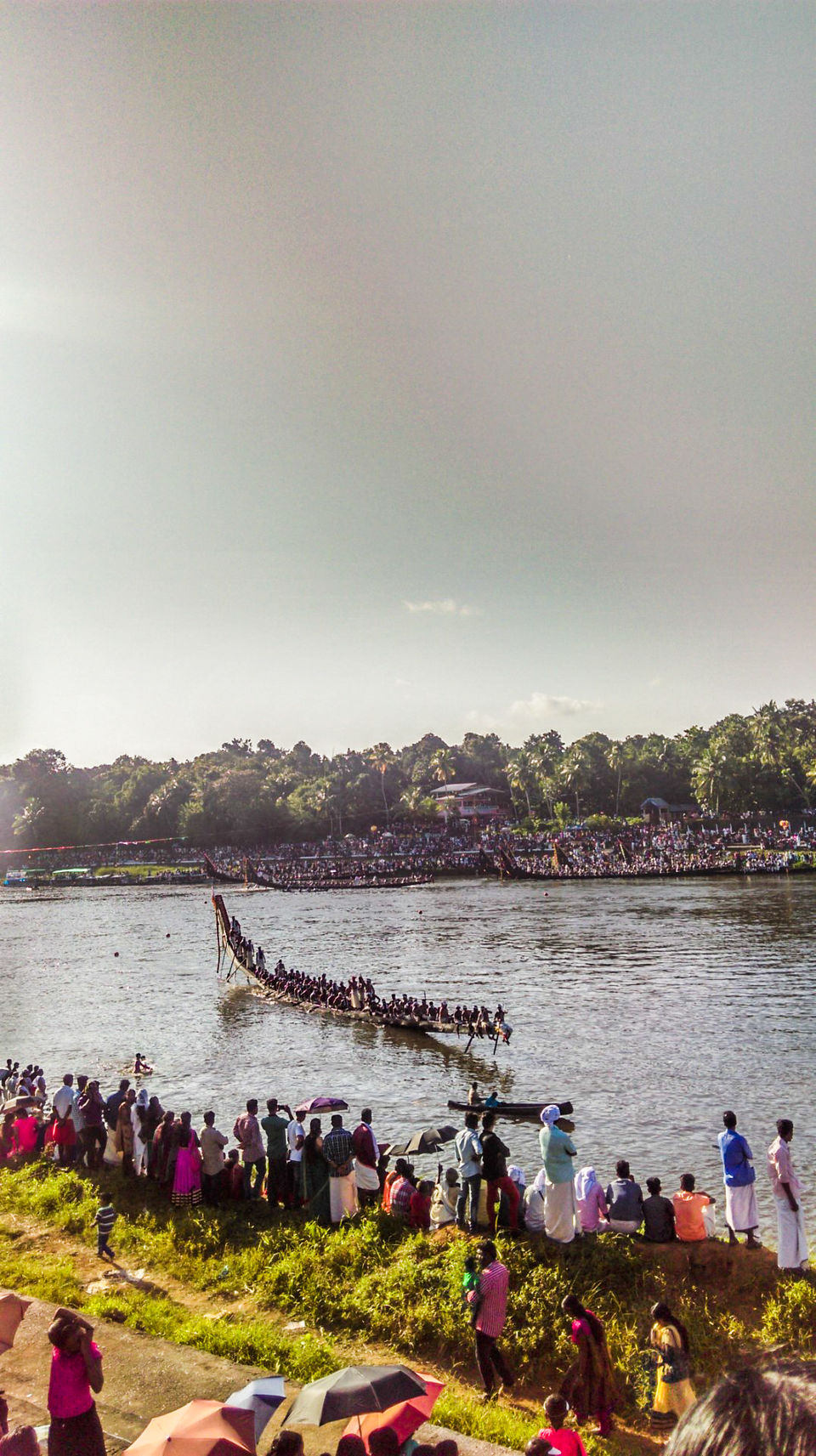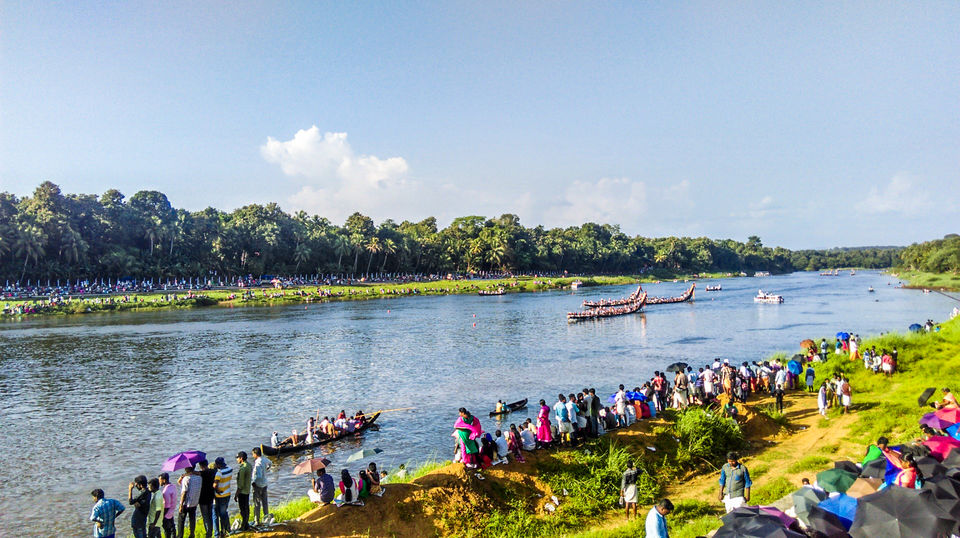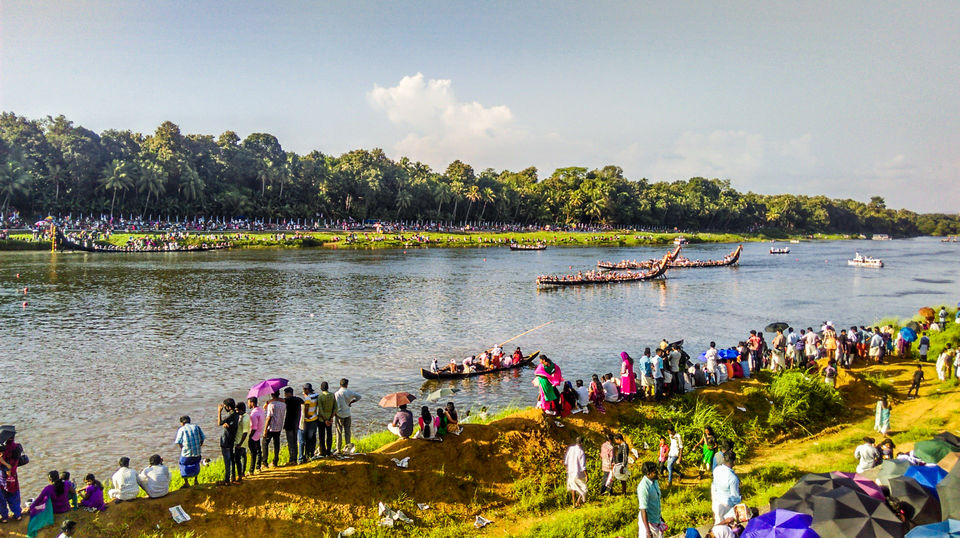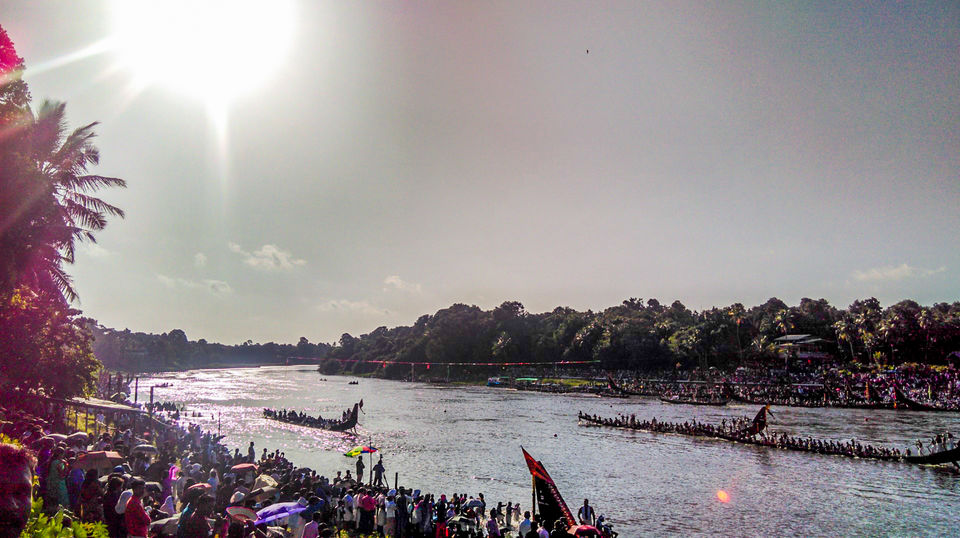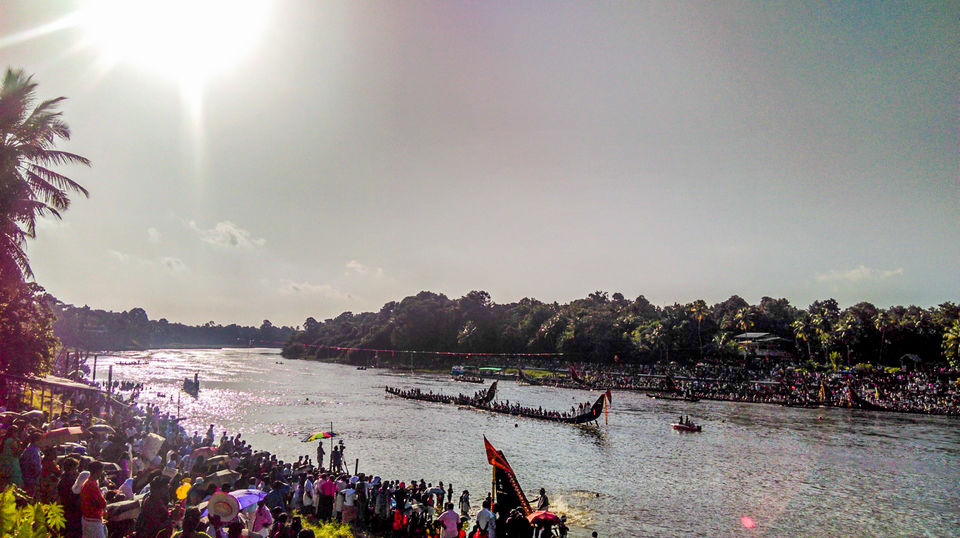 Actually Me and my uncle wanted to go to this water fiesta and on that day, it was already much traffic to the place which made taking my car a problem...so took my bullet and we both went there to watch the water fiesta... thankfully one of my uncle's connections got us a ticket for a nice view of the race...rest you can see here in pictures...:)
Now on to the details...
This famed water fiesta is held on the last day of the week long Onam Festival (Aug/Sep) to commemorate the consecration of the idol at the Parthasarathy temple which occurred 700 years ago. One of the most popular boat races in Kerala, special boats named Palliyodams assemble near the temple presenting an enchanting spectacle. Each boat as you can see is 100 ft long and accommodates 4 helmsmen, 100 oarsmen, and 25 singers. These snake boats move in pairs to the rhythm of full throated singing and shouting watched by an excited crowd....
Aranmula town is famous for this water fiesta and its own hand crafted Aranmula Kannadi...a must visit place during your trip to Kerala folks... Located in the cultural capital of Kerala, Pathanamthitta district, this is a place you just cannot afford to miss...
Thats it folks for the day...:) 
Dedicated to Sree Krishna, this temple on the banks of the holy river Pamba, attracts large crowds of devotees. It is said that the idol was brought here in a raft made of aru (six) pieces of mula (bamboo) which gave the town its name, Aranmula. Various cultural organisations at Aranmula imparts training in traditional arts like Kathakali, Classical dances, Classical music and Kalaripayattu. Tourists stay here for long periods to get first hand knowledge of the culture of Kerala. The temple has fine murals of 18th century.