How often do you crave to travel to the less traversed lands, away from maddening bustle of city? For every traveller with a penchant for the unknown, there is Panchalimedu, a hidden gem nestled in Idukki district of Kerala. This stunningly beautiful hill station attracts tourists especially in summers, when all you look for is a respite from the sweltering heat.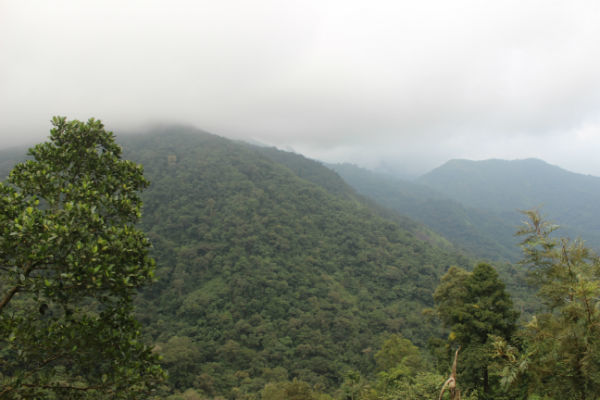 Name Speaks
Panchalimedu got its name from the Hindu epic Mahabharata. Legend has it that Pandavas, the five brothers, stayed here during their days of exile. They were accompanied by their wife, Panchali and thus the name Panchalimedu. The place even has a 'Panchalikulam'- a pond for Panchali to take bath. Though you cannot be sure about the truth behind these myths, there is one thing you can be sure of. A trip to Panchalimedu will be exhilarating to the core.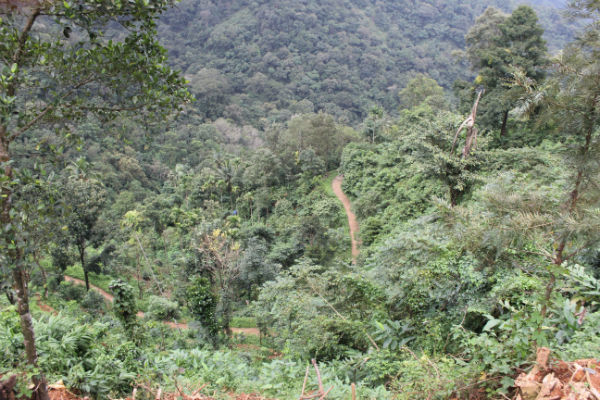 Things to do in Panchalimedu
Being abundant in natural beauty, Panchalimedu is the ideal place for some quiet moments of introspection. Soak in the greenery and cool winds and lose yourself.
Trek with family: Mostly trekking is meant for the strong and energetic. For this reason, kids and old people are left behind while going on treks. But in Panchalimedu, it need not be so. The easy climb on the green meadows is achievable for almost all. There are no accident prone zones here, so enjoy trekking with your entire family.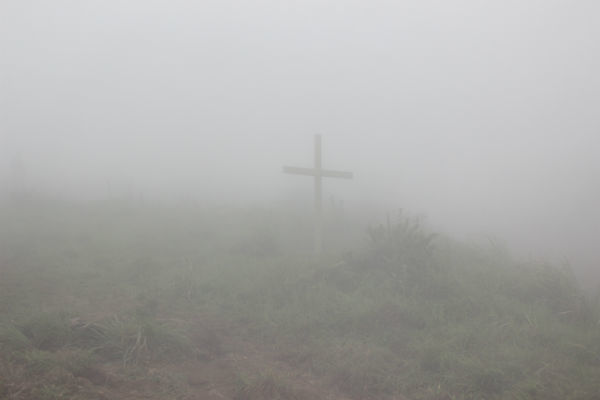 Parunthumpara
Located at a distance of 22 kms from Panchalimedu is another beauty atop hills, Parunthumpara. At 3600 feet above sea level, it stands even taller and mightier. The word Parunth means eagle and para means rock in local language. So it is obvious that the name comes from the eagle shaped rock in the place. Amazing valley view greet visitors who reach here. It is an endless stretch of green that meets the eyes everywhere. Reachable by narrow hilly roads, it is the place to be for a quiet family outing.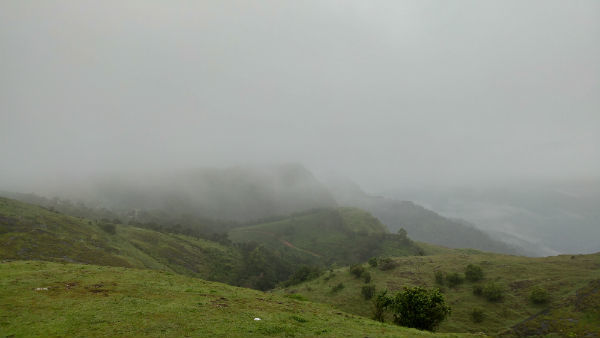 Kuttikkanam
Kuttikkanam, at a distance of 8 kms from Panchalimedu, is another destination for a nature filled outing. Also located at high altitudes, it is the unique landscape of tea plantations that makes the place stand out. Apart from tea, coffee and cardamom are also cultivated in abundance in this hill station. Valanjanganam waterfalls in Kuttikkanam looks amazingly beautiful with cascading frothy waters throwing droplets all around. A visit to Kuttikkanam will be fulfilling with lavish views of nature's bounties.
Peerumedu
When compared to its neighbours, the hill station Peerumedu occupies a better position in the tourist maps. Peerumedu got its name from Sufi saint Peer Mohammed, who once lived here. The place is blessed with scenic locales and pleasant cool weather throughout the year. Tea, coffee, cardamom, and pepper- every kind of hill produce is cultivated on these fertile lands. The inviting climate prompted the kings of erstwhile Travancore kingdom to make it their summer residence. Today, the summer palace is maintained as a government guest house and is worth a shot.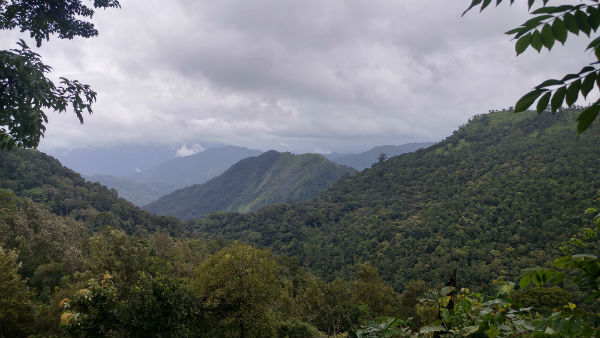 Vagamon
Vagamon, another popular hill station can also be covered when you are on to Panchalimedu. Located at a distance of 33 kms, it takes around an hour from Panchalimedu. Vagamon is known for its picturesque beauty and pine forests which are quite uncommon in the landscape of Kerala. The place is mostly thronged by tourists in search of adventure activities as there are umpteen options for them ranging from rock climbing and trekking to paragliding.
How to reach Panchalimedu
Panchalimedu can be reached only by road. On the Kottayam Kumily road, one can go up to Murinjapuzha and thereafter take a jeep to lessen the burden of the steep climbs. It is a 7 kms uphill drive from Murinjapuzha to Panchalimedu. Peruvanthanam, a village located 8 kms away, also provides jeep rides to tourists venturing to Panchalimedu.
Where to Stay in Panchalimedu?
Panchalimedu tourism is still in its teething stage. Therefore, one cannot expect much of accommodation options here. But nearby places like Kuttikkanam, Peerumedu and Mundakkayam have lots of options for tourists. In those places, whether luxurious resorts or budget hotels, tourists have a long list to choose from.
With more and more tourists opting for offbeat places, Panchalimedu has also started claiming attention. That day is not far when it will be one of the most visited spots in Kerala.
E Jey is a travel blogger from India owning his blog and YouTube channel by the name Jaunt Monkey.
Frequent searches leading to this page:-
best places for weekend trips, weekend getaways from Bangalore, Kumarakom Munnar tour packages, Kerala tours from Cochin, best route to travel Kerala, culture trip Kerala
Amazing view point: Surrounded by lush green valleys, Panchalimedu has scenic views from the top. Situated at 2500 feet above sea level, the place gives panoramic views of the entire hills and the valleys nearby. The view is excellent when the valleys are not covered by the clouds of fog. However, a foggy day can also be wonderful for its unique experience there. Ideal for lazy evenings, when you feel like being with nature.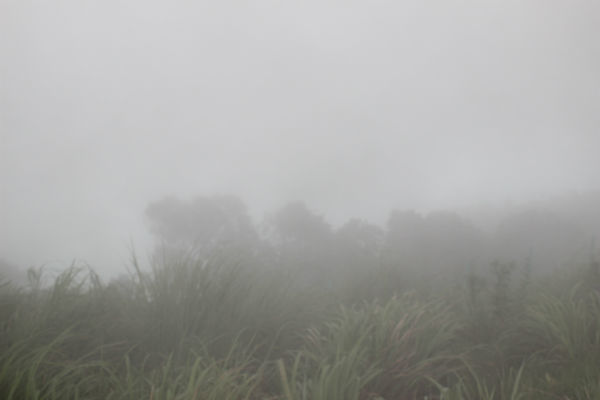 Watch Makaravilakku: Renowned Hindu shrine Sabarimala is famous for its annual Makaravilakku celebration when religious fire is burnt from top of the nearby mountain, Ponnambalamedu. From the hill tops of Panchalimedu, one can get clear views of this divine fire. Head to Panchalimedu on the auspicious day and capture this in your heart and soul. For experiencing Makaravilakku, one should trek the hills of Panchalimedu during the late evening or night hours. This activity is recommended to be done with a local guide or a known person.
Spirtual vibes: The tiny temple on top dedicated to Goddess Bhuvaneswari is also worth exploring. Though it does not have daily worshippers, the temple with the numerous Shivlingas and trishuls placed nearby imparts a spiritual charm to this place.
Cave exploration: If the cool breeze and eye-catching scenery is not enough for you, there is a cave also waiting to be explored. It is called Pandavaguha or the cave of Pandavas. Walk into the cave and you are transported to another world. You will also get to witness imprints of footsteps on rocks. It is a common belief among locals that these are footprints of Bheema, the mighty warrior of Pandavas.
Exploring Nearby Areas
Close to Panchalimedu are many other view points and hill stations. When touring to Panchalimedu, take time to traverse to some of these.