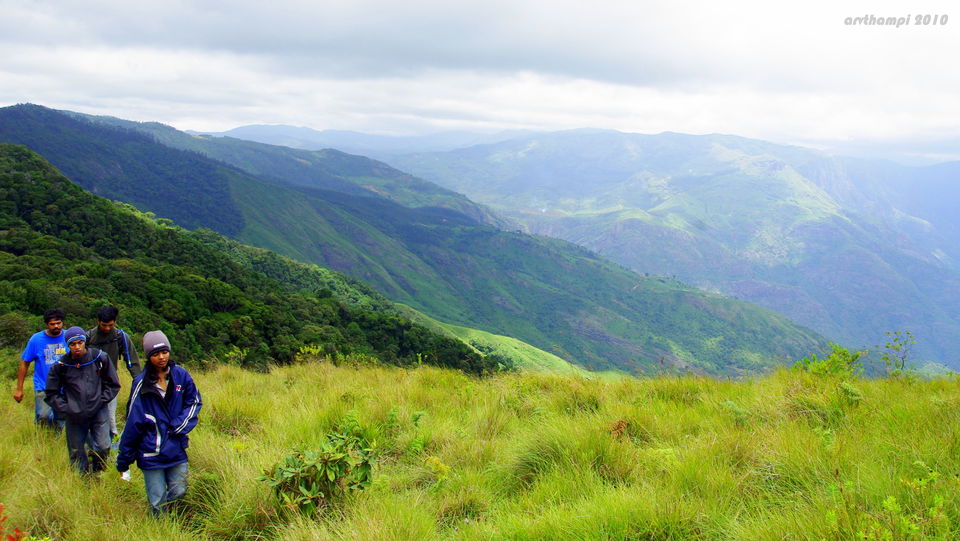 Famed for its Dravidian-style Hindu temples, Tamil Nadu is a beautiful South Indian state replete with picturesque towns, hills and water-bodies. Its ancient architectural beauty is surrounded by lush green forests and pleasant hill stations. While the state has a lot to offer to tourists, it doesn't leave trekkers disappointed either. There are plenty of trekking trails in the state that allow one to explore the extraordinary beauty that nature has bestowed this state with. Here is a list of some of the best do-it-yourself treks in the region which will quench your thirst for adventure.
A land of natural splendor and beauty Kodaikanal offers breathtaking views and trekking opportunities. One of the most popular and easy do-it-youself trek is to the Pillar Rocks which can be covered in over four hours. Towards the end of the trail, you will see a spectacular sight. Pillar Rocks are three naturally entwined huge rocks standing absolutely erect and shoulder to shoulder in the speckled woods of the valley.
Start your trek at around 8am or around 2pm for a good finish.
Difficulty: Easy to moderate
Duration: 3-4 hours
The Dolphin's Nose is situated at a distance of 8 km from the main city of Kodaikanal. Once you reach up there, you are rewarded with a bird's eye view of the scenic landscape of the surrounding mountainous area. The rock is cut in the shape of a the nose of a dolphin from where the place derives its name. Located at an elevation of 6600 feet, the place attracts tourists visiting Kodaikanal.
Difficulty: Easy to moderate
Duration: 4 hours
A tiny village located at the foothills of the Nilgiris, Mudumalai is filled with picturesque beauty and tranquility. This trekking opportunity provides you with a golden chance of explore the beautiful hamlet. Surrounded by various colossal mountain ranges, the place is replete with lush green forests that are every nature lover's dream.
Difficulty: Easy
Duration: 2-3 hours
Anamalai Hills is covered with thick jungles that boast a wide wildlife including a large population of tigers, elephants and leopards. That mean trekking here will unpack many surprises for you. There are various trekking trails in the area some of which pass through the Anamalai Tiger Reserve.
Difficulty: Easy
Duration: 4-5 hours
One of the most popular places for forest trekking in Kodaikanal, Palani Hills Reserve Forest is situated at an elevation of more than 2,500 metres. The place has moderate to cool weather all through the year. Large number of lakes and waterfalls around this place make it a beautiful place to trek.
Difficulty: Easy to moderate
Duration: 3-4 hours
While Yelagiri boasts of numerous beautiful trails, Peerumedu Trail remains the most sough after as it leads to the picturesque Peerumedu Waterfalls. Being a relatively easy route, it is suitable for all ages. Be sure to be awestruck by the scenic beauty of this place when you choose to trek on this trail.
Difficulty: Easy
Duration: 3-4 hours
Jawadhu Hills is located in the Alangayam Reserve Forests. Trekking clubs in nearby cities rediscovered the place making it a popular destination for trekking in recent years. The picturesque hills are located at an altitude of 700–1,000 metres and are home to several trekking trails.
Difficulty: Easy to moderate
Duration: 8-10 hours
Have you ever been to trekking in Tamil Nadu? Share your experience with Tripoto community here.
Watch some amazing travel videos on Tripoto's YouTube channel.