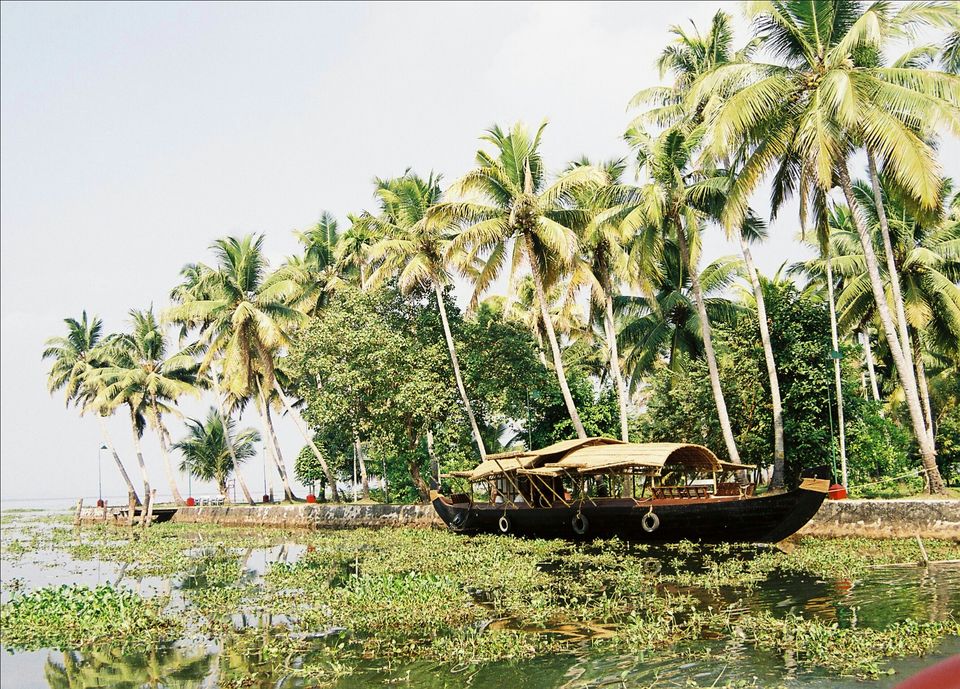 If you are looking for an idyllic getaway, and are craving for some lush green tropical environment, then Coconut Lagoon is the place. This property will soothe your soul, and will connect you to the rich heritage of our country. Coconut Lagoon is an exquisite backwater resort facing the famous Vembanand Lake. It is a little paradise island in the Kumarakom region of Kerala. This region used to be an agricultural backwater of canals and gleaming rice paddies.
Reach- It is 50 km away from Fort Cochin and 75 km from Cochin International Airport. Kottayam is the nearest railhead, about 15 km away. Drive down to Kochi on the NH47 (Salem-Kanyakumari) till Cherthala. Use the state highway 40 till Kottayam, and then the Kottayam-Kumarakom route.
One arrives and departs to Coconut Lagoon, only by taking a boat ride. It is 10 km from Kottayam to Kavanatinkara boat landing by road, 10 minute boat ride to Coconut Lagoon. 45 km from Cochin to Puthenangadi boat landing by road, 25 minute boat ride to Coconut Lagoon.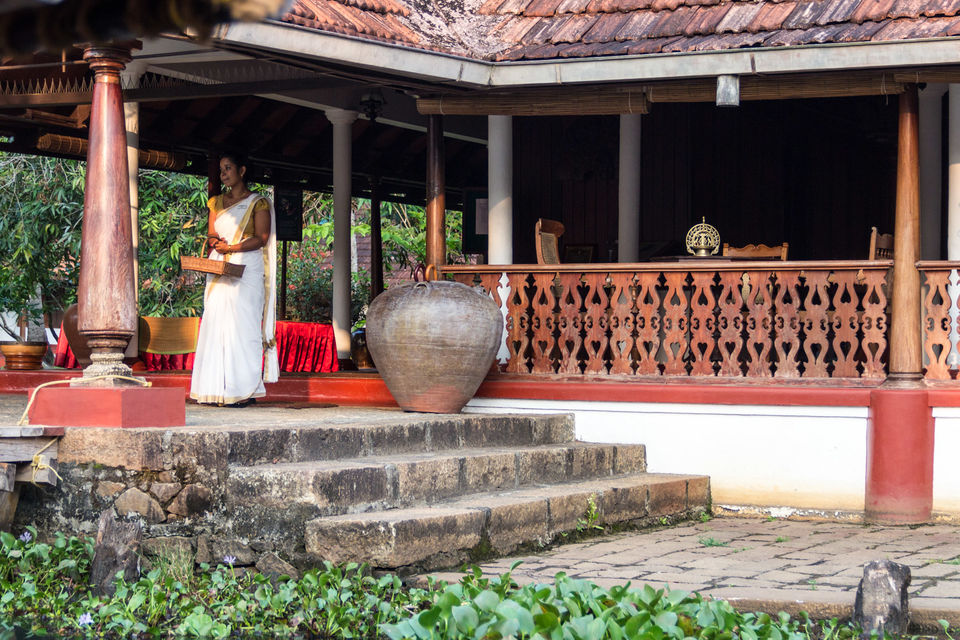 Architecture & Heritage-The spirit of traditional Kerala echoes in Coconut Lagoon. The Resort consists of individual cottages called "Tharawads". These are painstakingly dismantled, and brought to their new lake site from various villages and plantations. These Tharawads have been reassembled piece by piece, beam by beam, timber by timber, in accordance with Thachu Shastra - the ancient rules of carpentry. Set within the coconut grove, the well manicured network of irrigation- canals, have been lovingly preserved. Each building is a museum in itself. Some of these mansions are over 150 years old and restored over several years. The first task was to track down the Aasaris, descendants of the master craftsmen who had originally created these dwellings. The reception of the resort is a reconstruction of a nearly 200 year old traditional 'Illom' house, and follows the 'Nalukettu' design – featuring an open roof courtyard within the basic structure. The mighty Sun has been gracing this particular area of the resort since past 400 years.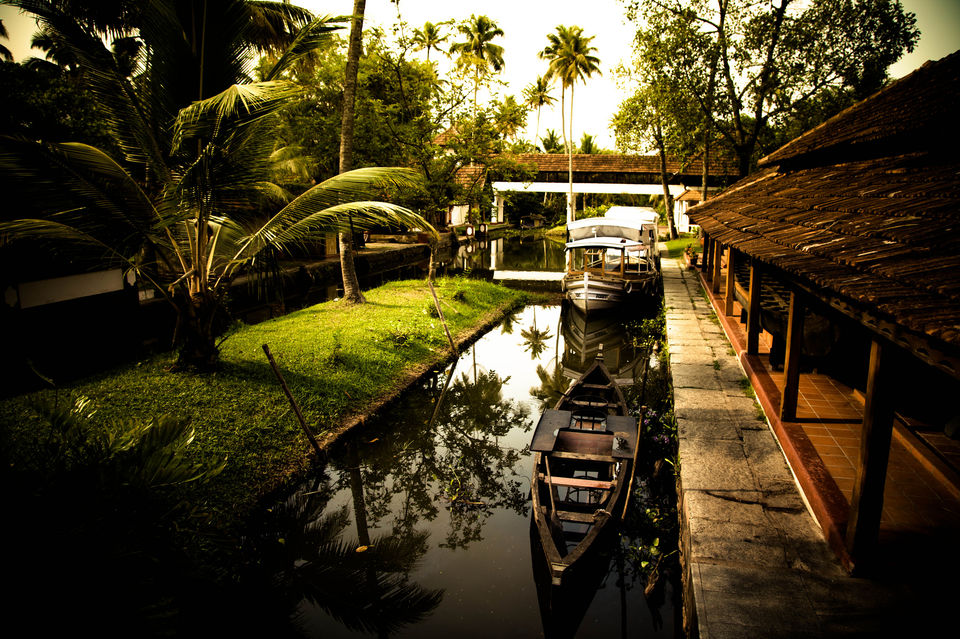 Accommodation- There are 3 basic types of accommodation: 1) Heritage Mansions 2) Heritage Bungalows and 3) Private pool villas. The Mansions have 2 stories while the others are single level cottages. All are beautifully spacious, private and furnished in wood. They have an attached open roof, bathrooms. Since the traditional structure did not have bathrooms, outdoor bathrooms have been added to each. The bathrooms have complete privacy (high walls), but no roof. This is an extremely unique experience. The pool villas are more contemporary, even if they retain a certain tradition, simple style. Their location facing west means you get your own private view of sunset and of course, they offer a private pool for you to enjoy. Because of the backwaters you are continually crossing little bridges to get around the estate. One small, but crucial trivia to be mentioned is that noisy channel surfing and peace doesn't go together. Hence, there is only one television set with limited channels available in the recreation room.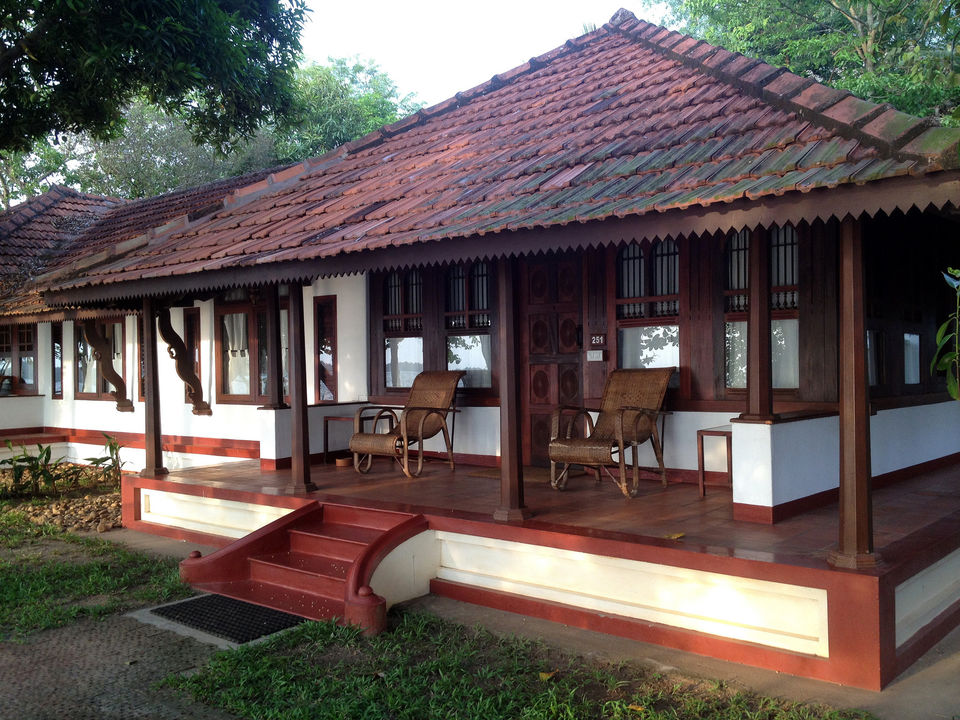 Ayurvedic Spa- For a rejuvenating experience, the Ayurvedic spa located within the property is highly recommended. Ayurveda, the ancient Indian science of health and longevity, deals with the well-being of the spirit as well as of the body and mind. The resort offers, in addition to relaxing Ayurvedic massages, a complete 7/14 days Ayurvedic Rejuvenation packages, where a team of Ayurvedic Specialists takes you through a routine of massages combined with yoga and spa specific diets.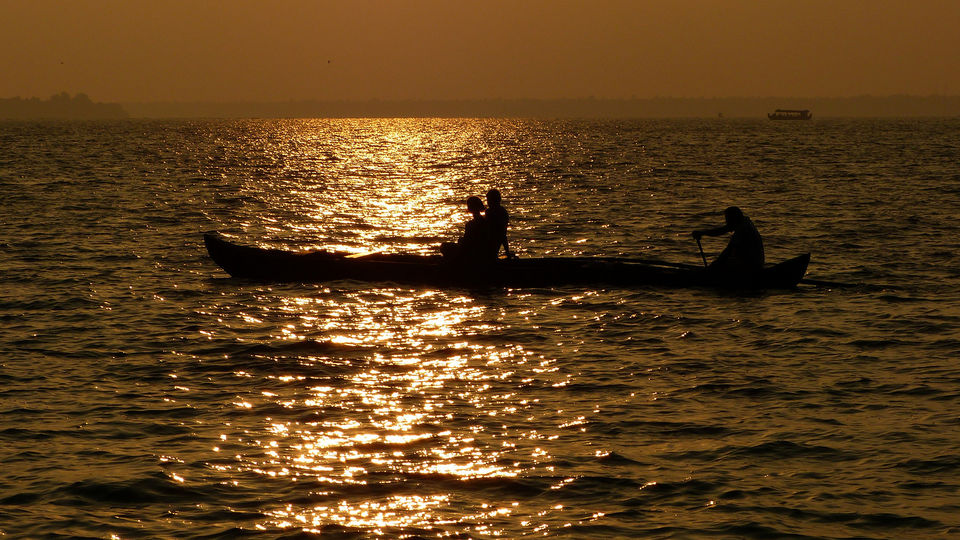 Activities within the Resort-
•Try your hand at learning traditional Indian musical instrument- Tabla.
• Catch a Kalari match early in the morning. It is a traditional martial art of Kerala.
•Most evening features traditional dance forms- Kathakali, Bharathanatyam, Mohiniyattam or instrumental music performance. It is a great way to get closer to experiencing the culture of Kerala.
•They have a great little butterfly garden that really attracts loads of colorful butterflies. It is an ideal place to spend your mornings.
•A diverse selection of holiday reading books in multiple languages is available at the Library.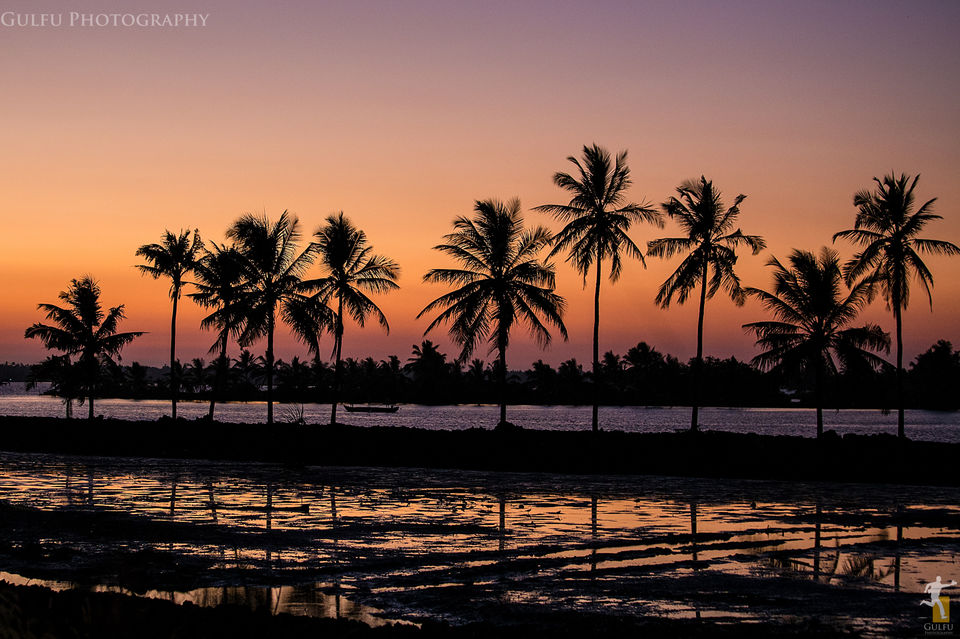 •Experience the most amazing sunset in the comfort and luxury of the resort.
•Soak in the glimpses of the backwaters, where people are commuting for their day-to-day activities.
• Experience the organic farming and fish cultivation. Go for a nearby village walk to get acquainted with the daily life of the villagers.
• In the afternoon at the small store, you can learn how to dress in a saree for women and in a dhoti for men. It is great fun, and nice for clicking photos as well.
•There are numerous nooks and corner to just hang out and do absolutely nothing. One may just stare at the passing view.
•Yoga sessions are held in the pristine surroundings in the morning. The practice is conducted under the guidance of a Yoga teacher.
•Cooking classes are held by the experts to get you familiar with the authentic South Indian specialties- vegetarian as well as sea food.
• One of the best ways to enjoy the lake is to take the sunset cruise, an hour-long idyll with flute accompaniment. It is arranged within the resort, and makes you come face to face with the glorious setting Sun.
• Water lovers might also enjoy taking an oar, or a punt boat out onto the lake with one of the local fishermen, both for the company and a steadying hand on the tiller. Within minutes, you're in a watery universe.
•A bird watching tour is also organized within the property for the bird lovers.
*Some of the activities are subjected to the weather conditions and group size.
Culinary experience-
This 'land of spices' has many exquisite foods to showcase, but there are a few ingredients that are found common in most foods - coconut, chopped, grated or shaved, coconut milk or paste used in gravies or as oil for cooking. Chilies, curry leaf, mustard seeds and tamarind also dominate the dishes.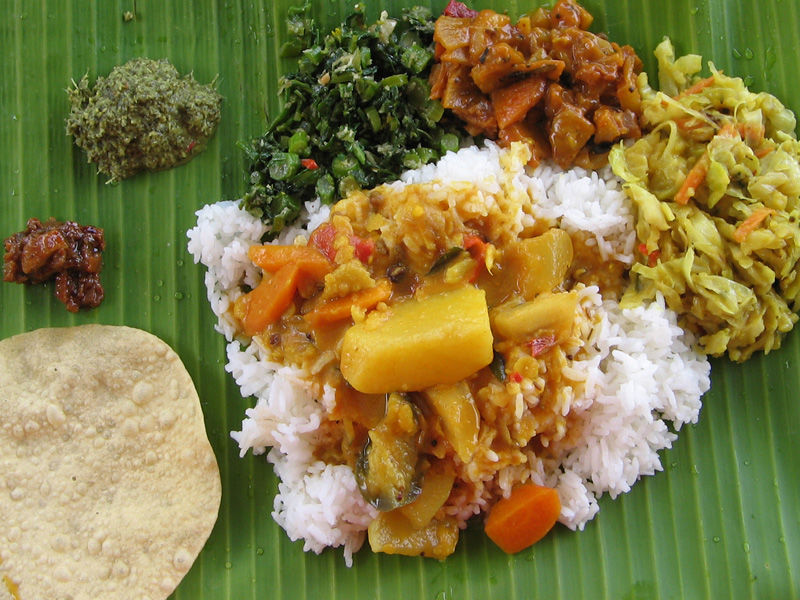 The food at the old 'Etukettu' styled restaurant's menu features Kerala staples and even Ayurvedic drinks. The red rice, served at the restaurant is typical of Kerala and is organically grown which makes it just the kind of healthy meal you would want on a holiday. It can be combined with local classics and vegetarian dishes ( Kottu, Thoran, banana chips... The list goes on) Together, they make a perfect and wholesome meal. For visitors who need a break from local cooking, there is an array of "continental" dishes to choose as well. Children are also catered.
Some of the cuisine to be tried in Kerala are- Puttu and Kadala curry, Appam with stew, Dosa ghee roast with Kerala style Sambar, Idiyappam with Egg curry, Nadan Kozhi Varuthathu aka Spicy Chicken Fry, Kerala Prawn Curry, Kallumakkaya Ularthiyath or Mussel Stir Fry, Erissery or Pumpkin and Lentil Stew, Naadan Beef fry or Kerala Style Beef Fry and Malabar Parotta.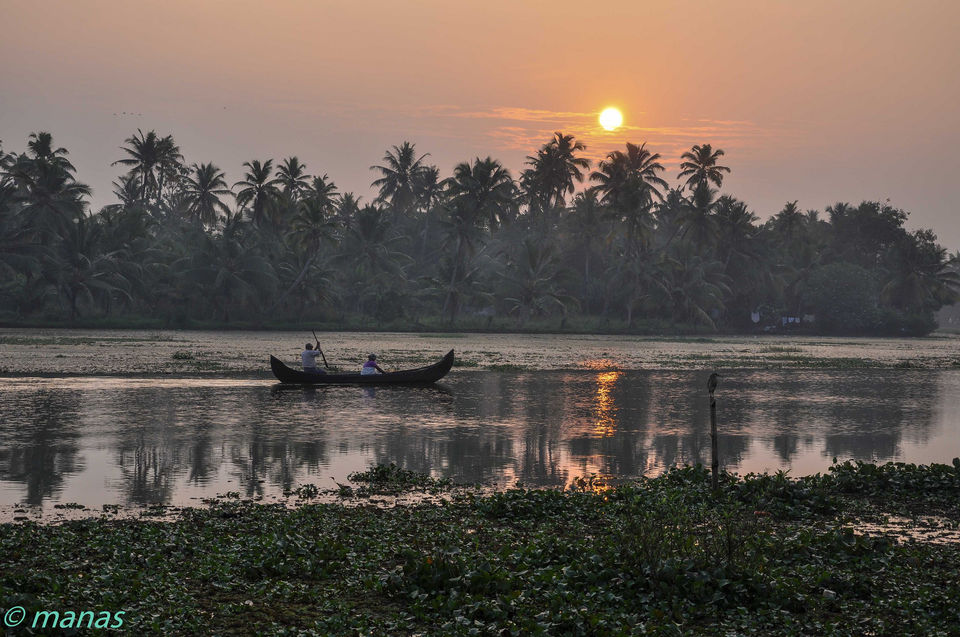 Things to do around Coconut Lagoon-
•Located 0.7km from Coconut Lagoon is the Kumarakom Bird Sanctuary. The 14 acre bird sanctuary is the favorite spot for migratory birds from all parts of the world. It is a birdwatchers' paradise and you could make best use of your visit to this place by hiring houseboats and motorboats. It is recommended to visit this place early in the morning.
•Located approx 13 km away is a very calm and less crowded Marari beach. A tourist friendly, clean spot for viewing the sunset, or just going for a leisure walk.
• The sandy shores and the serene coastal lines make the Kumarakom beach a perfect spot for a family recreation. You could unwind and observe the beauty of the place that brings calm to your mind or go all out to enjoy the various sporting activities available here. You could go swimming, boating, wind surfing, skiing and parasailing. You could go on a houseboat cruise to explore the beach to enjoy its enthralling beauty.
•Aruvikkuzhi waterfalls are over 100 feet high and is a famous picnic spot. It falls in five steps and it is an ideal location to be photographed. Located amidst rubber plantations, the woody landscape and the streams flowing down make the place one of the most picturesque waterfalls. If you love to trek, you can have a still great time here.
Yet another attraction here is the St. Mary's Church, which is located at the top of Aruvikkuzhi waterfalls.
•Juma Masjid is an ancient mosque that is over 1000 years old. It is also called Thazhathangadi Mosque. This is considered one of the oldest mosques in the country. The magnificent architecture and the exquisite wood carvings are stunning. The inner courtyard, windows and the bathing area are excellently built that they look royal.
• The Bay Island Driftwood Museum houses unique collections of articles made of driftwood. The driftwood articles are highly valued as modern art techniques have been used in their making. The twisted trunks of the trees, roots and stumps were transformed into sculptures. Some sculptures resemble animals, fish and birds. Some driftwood articles could be centuries old as some of the trees that were washed away to the seashore owing to cyclones are ancient.
• Pathiramanal is one of the islands in the Vembanad Lake. Pathiramanal means the 'sands of night'. The 10 acre island houses an aquarium and a zoo. Some of the exotic types of migratory birds can be seen here.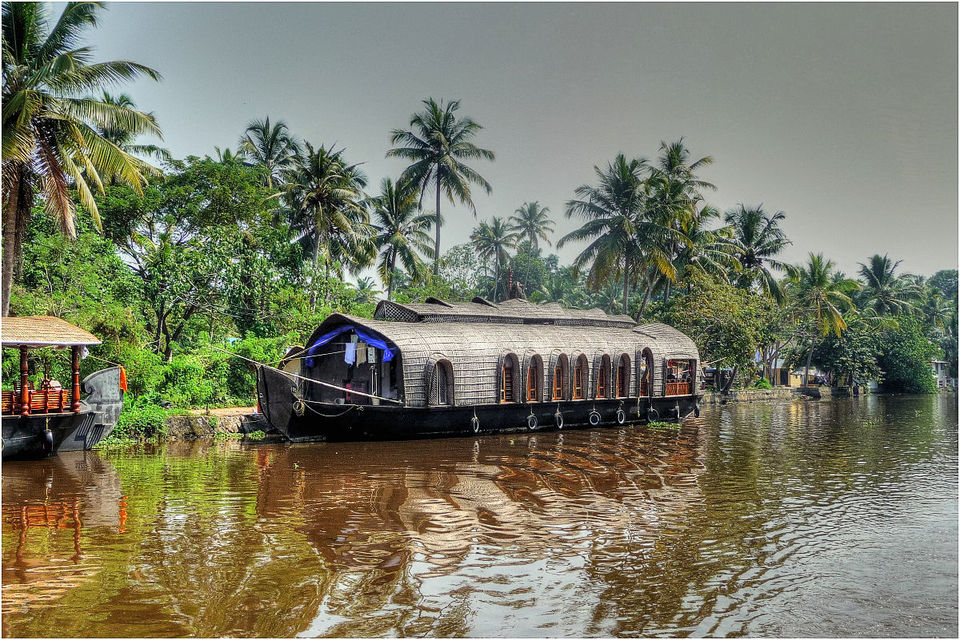 • One may opt for a day tour to Alleppey/ Cochin. Several day tours- full or half day options are available.
The Fort Kochi area is a must visit place. It has several cafes, shopping place, boutique hotels and an experience to witness Chinese fishing nets in operation.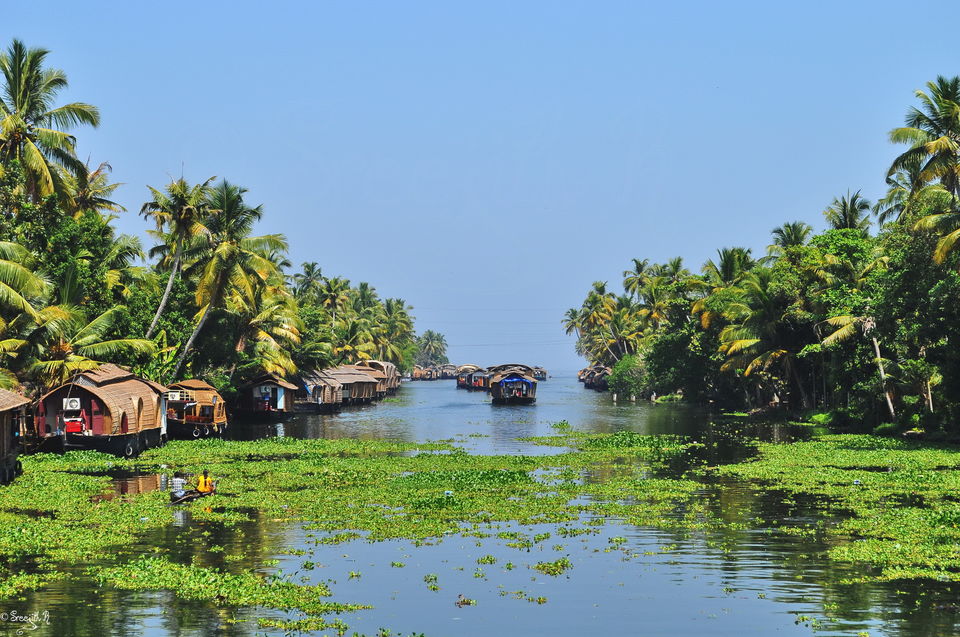 Alleppey, like Kumarakom is famous for its backwaters. Also, one should also opt for 1 night stay in the houseboat. The experience is surreal and most of the houseboats provide great hospitality. It is an experience which one should definitely not miss.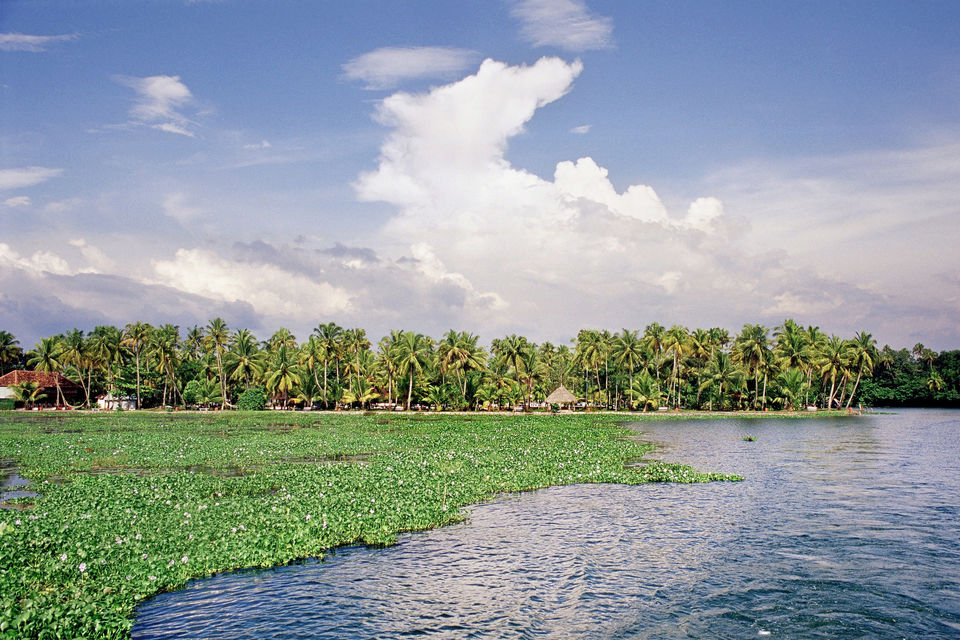 Shopping around Kumarakom- There are a few antique shops selling curios like swords and knives, bronze lamps, various household utensils, handicrafts with ethnic designs, elaborately decorated traditional door latches, gramophones, old telephones, coins and so on. Uruli, a wide-mouthed vessel made of bell-metal, huge glazed china jars for preserving pickles, weighing balances and the like are some of the commonly seen household utensils. Huge wooden panels and carved pillars that were part of traditional homes and institutions are also on display. One should definitely pack some Kerala style banana chips made out of coconut oil for friends and relatives.
To sum it up, Coconut Lagoon will leave an enchanting experience in your memory. It gives you the required seclusion that one needs, but at the same time it is only a boat ride away to touch the mainland. The surroundings will leave you spell-bounded. One will be able to connect with nature and our rich heritage. You will witness the slow movement of the otherwise rapidly moving time. A complete combination of culture, tradition, splendid hospitality and authentic culinary experience awaits you.
Frequent searches leading to this page:-
Kerala honeymoon places, budget for honeymoon in Kerala, Kerala honeymoon itinerary, Cochin to Thekkady to Munnar ,Alleppey to Thekkady, 5 nights 6 days Kerala package itinerary