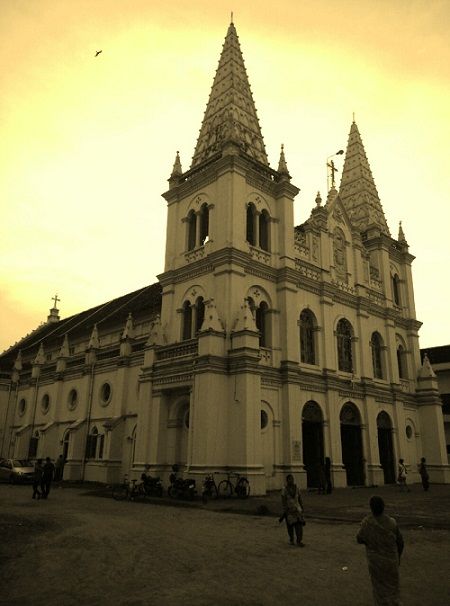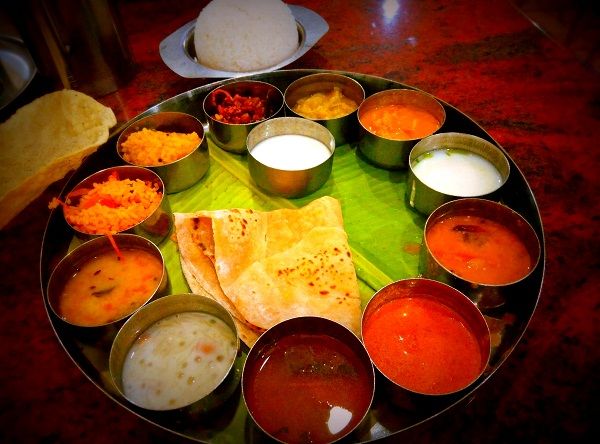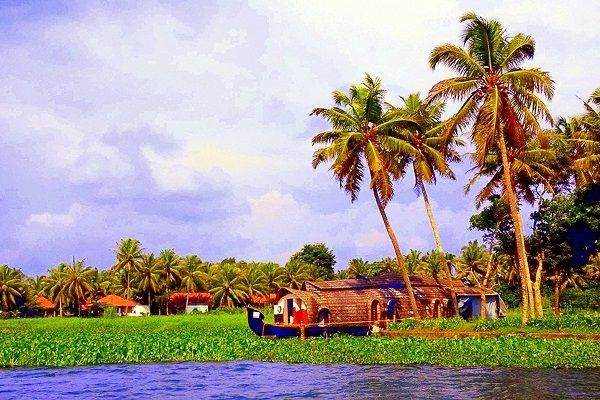 Kerala, squeezed between the Western Ghats and the Arabian Sea is an oasis of stunning natural scenery. Also known as God's Own Country, it is a gorgeous destination, perfect for those seeking a break from the fast paced city life.
(Kumarakom Backwaters)
I planned this trip on the same thoughts, thinking that a 10-day break from the mundane life would help me rejuvenate on the beaches, backwaters and of course give me some time with my love. But, there is so much more to this idyllic paradise that leaves you amazed and may turn you into a storyteller! (like me :P)
8 reasons why Kerala should be your next holiday destination
1. Smooth TravelTravelling in Kerala is smooth, easy and rewarding! The views on either side of the road are a visual treat – coconut palms, lakes, lush greenery and smiling locals. You can choose to land in God's Own Country either by air or by train. I would recommend taking a flight/train to Kochi and a return ticket from Trivandrum. This gives you the opportunity to explore the adventurous side of Kerala (Alleppey, Munnar, Thekkady) and then relax on the pristine beaches of Kovalam. You can hire a cab or use the KSRTC buses to travel from one town to the other.
2. Diverse SceneryOne of the reasons why Kerala is called God's Own Country is because the state is beautifully blessed with diverse scenery. The intense network of rivers and lagoons, thick forests, exotic wildlife, tranquil stretches of emerald backwaters and a long shoreline of serene beaches make it a traveler's paradise. Where else can you enjoy early morning walks in tea estates or spot elephants and deers, cruise along the backwaters in a houseboat or watch pink sunsets on pristine beaches? Imagine indulging in all these activities on one holiday.
3. Mouth-watering FoodFor those who think South India cuisine is limited to idli and dosa, you're in for a surprise! If you love savoring different cuisines, then Kerala surely doesn't disappoint. From fresh fish, exotic fruits and vegetables and aromatic spices, the dishes here have lovely flavour. A must try is the Sadya meal served on banana leaf. The restaurants and cafes in Kerala are not very expensive which means you can enjoy a variety of dishes without spending much. (Rs 300 to 500 for a meal for two people)
(Sadya Meal at Hotel Shri Nivas in Munnar)
4. Lovely Accommodation OptionsKerala has a wide range of accommodation options to suit the backpacker, the budget traveller, the honeymoon couple or the rich who love stark luxury. From lovely homestays to jungle cottages, Ayurvedic retreats, resorts in dense woods and houseboats, you'll be spoilt for choice. The homestays offer a traditional Kerala experience with a family and of course home-cooked food! The Ayurvedic retreats are known for healing, detoxification programs, soothing massages and learning yoga. Each accommodation option in Kerala is unique and leaves you with beautiful memories.
(Woodpecker Resort in Pothamedu, Munnar)
5. The People of Kerala – Warm and LovingSmiling faces – we all love warm and welcoming locals when we travel to a new place. The people of Kerala are simple, yet very knowledgeable and easy to befriend. Though Malayalam is the widely spoken language, almost everyone understands English and it is quite easy to converse. The people of Kerala are incredibly warm and welcoming. The crime rate here is quite low, making this state quite safe for solo women travellers.
6. Cultural diversityA variety of faiths thrive in this paradise and unlike many other parts of India, people live happily and without any communal tensions. The co-existence of Hindus, Muslims and Christians is apparent in the beautiful temples, towering minarets and historical churches in almost every city, town and village.
(Santa Cruz Basilica in Fort Kochi)
7. Peace and TranquillityAs you leave behind the city chaos and enter the tranquil paradise of Kerala, the delirium of fast paced routine is suddenly replaced by a pervasive calm. The serene, blissful landscapes are like a meditative spell for the soul. Imagine waking up to a faint prayer echoing from a distant temple, sounds of birds chirping and weather delightfully soothing.
(Relaxing in Kerala)
8. AyurvedaKerala is the home of Ayurvedic medicine, a holistic system of traditional medicine and healing. You just can't miss out on an Ayurvedic massage while in Kerala. I've tried massages in Bali, Thailand and in Mauritius, but without doubt Kerala beats all the others in terms of relaxation and healing. If you're suffering from backpain, arthritis or any other problems, you can get yourself treated while in Kerala.
The signboards in Kerala say – "Rest your eyes on our natural splendour and believe." Well, yes we do!
Frequent searches leading to this page:-
Places to visit in Kerala for honeymoon, Places to visit in Kerala with family, Kerala Tourism Packages Honeymoon, Top Kerala Tour Packages With Price, Top things to do in Kerala, Kerala Tour Packages 3 Nights 4 Days Price