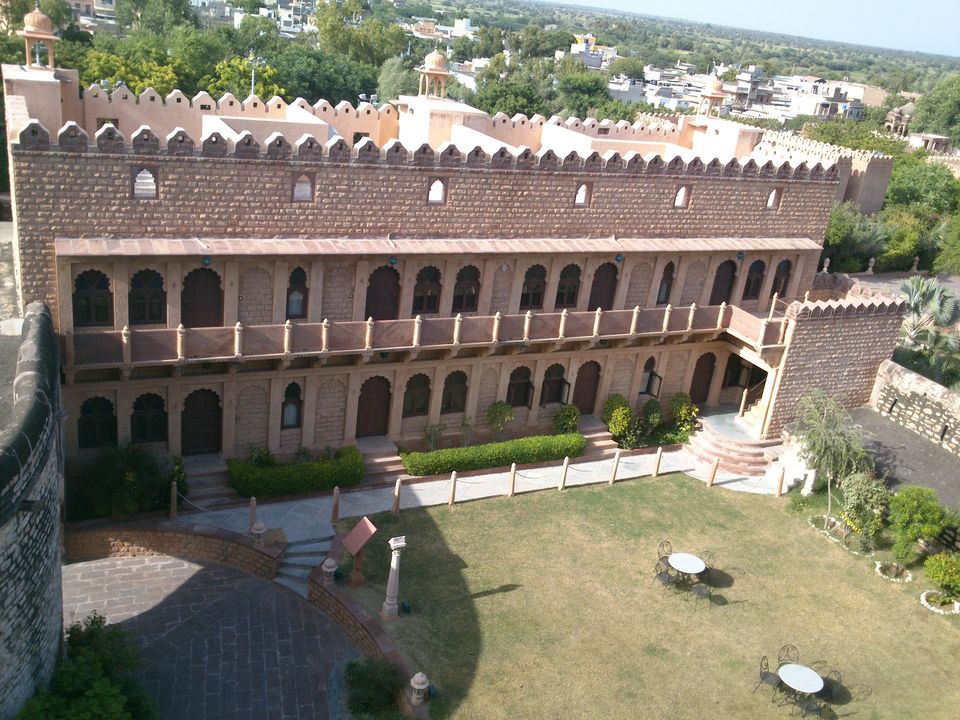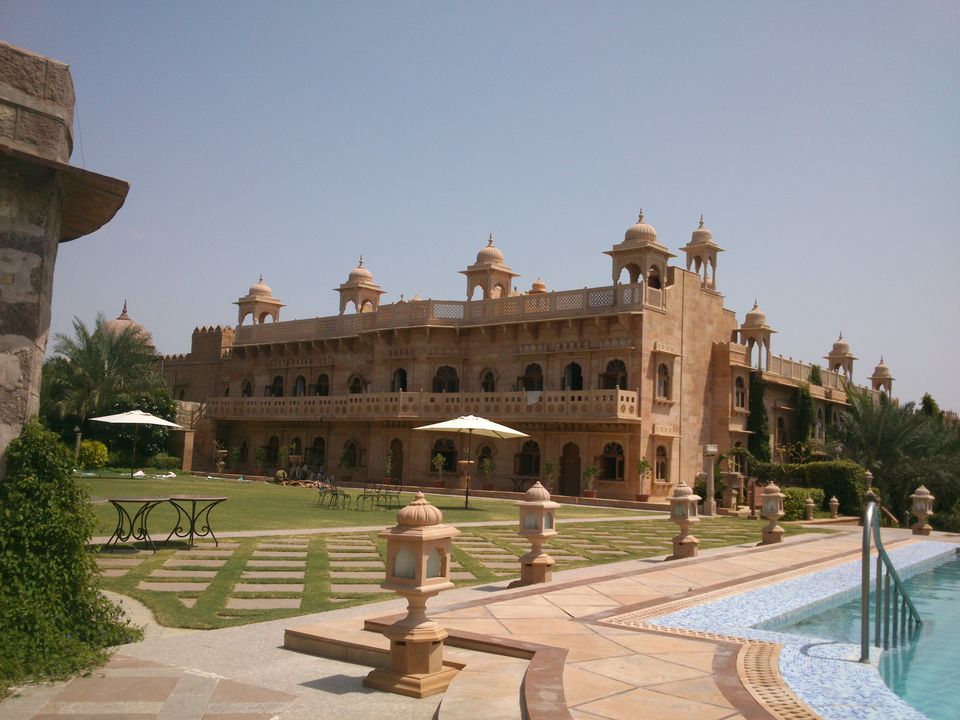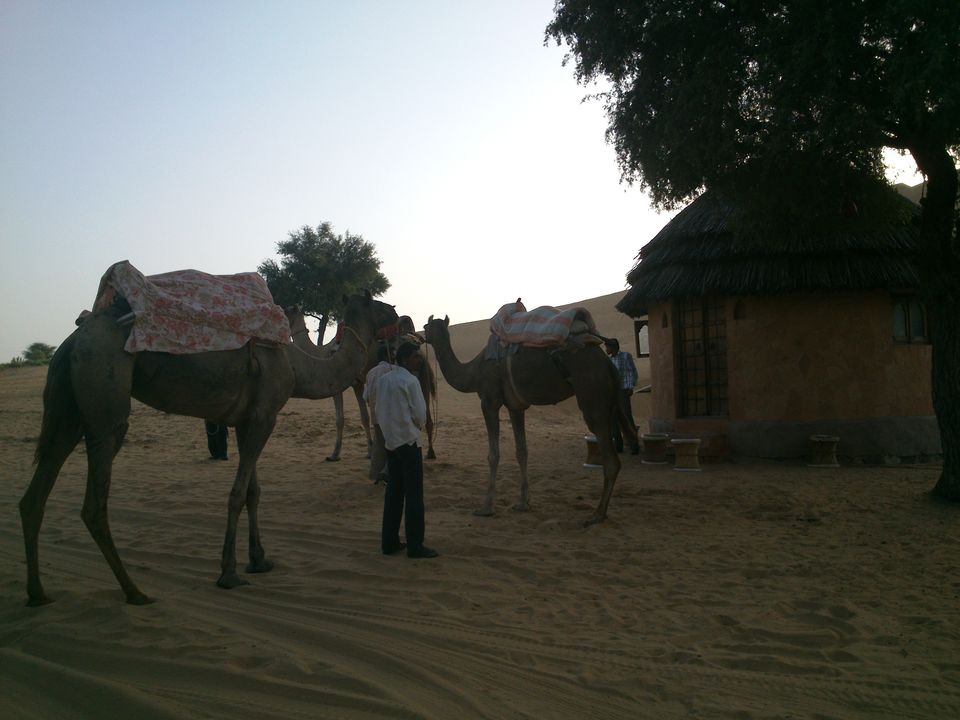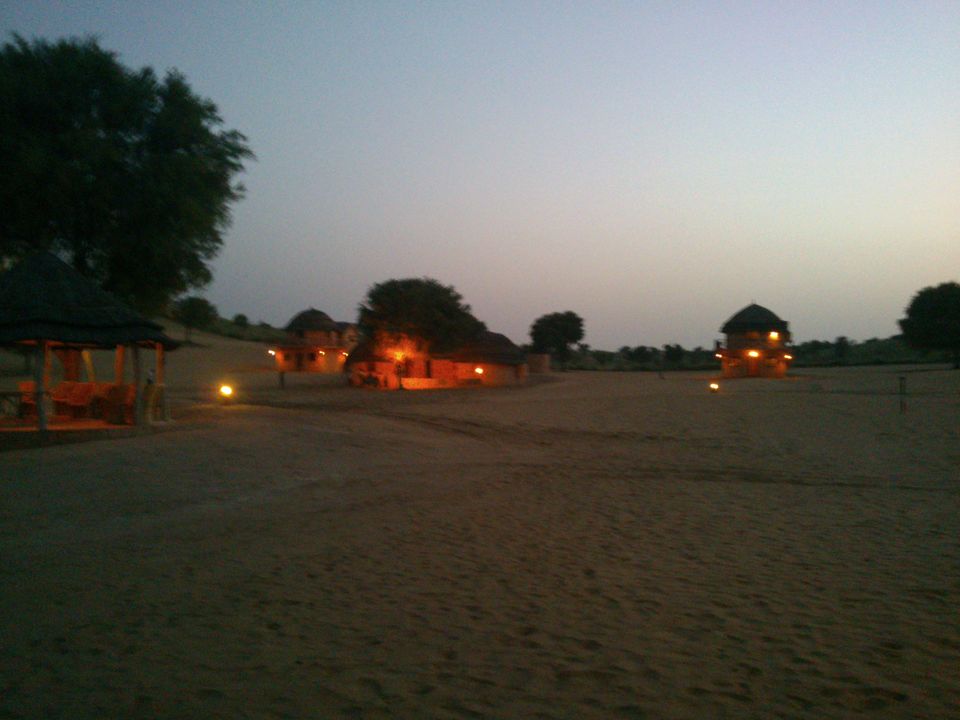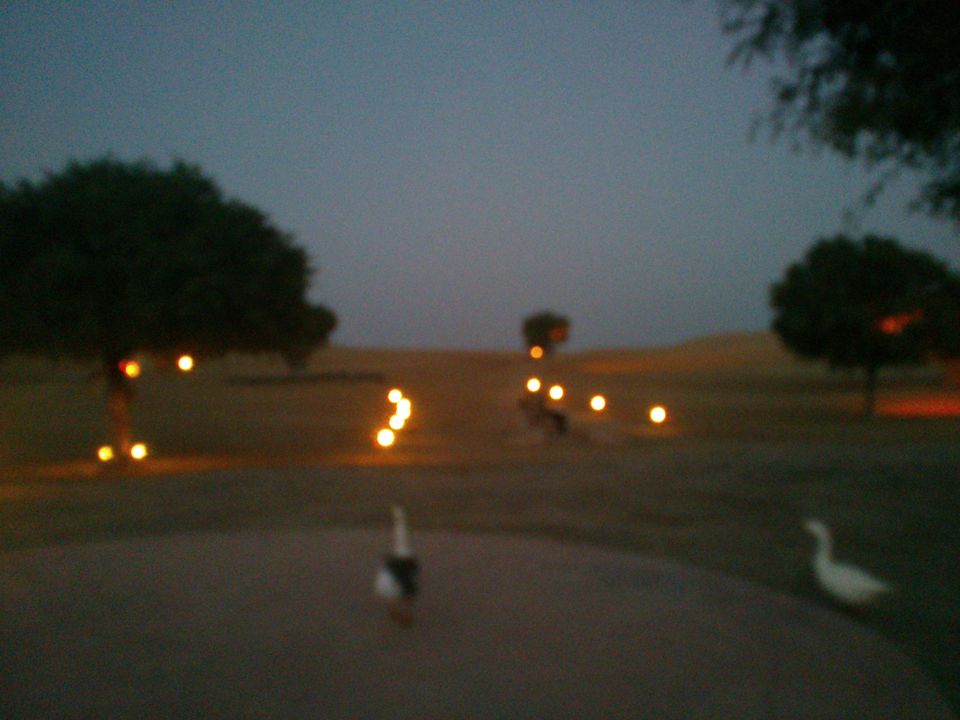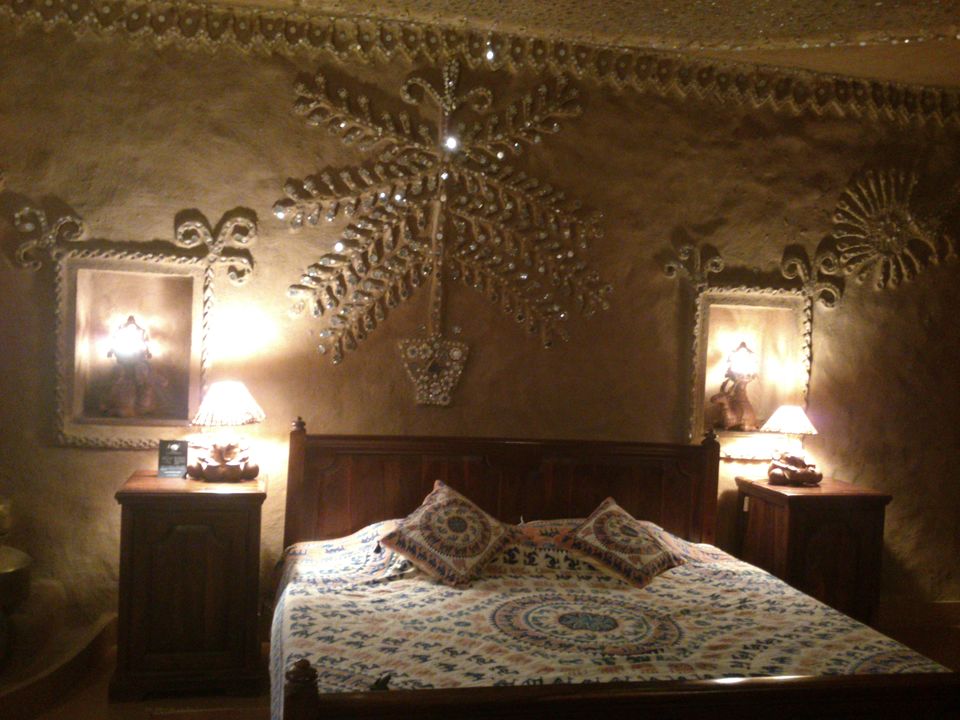 SIMMERING SANDS
Till a few days ago, I had no desert tales to tell. So, when I was told that I would be visiting the sand dunes in Khimsar, I escaped into my own world of fantasies – thinking the unthinkable and playing out the answers to my own questions - "Will I see a mirage?", "Will the pool of sand swallow me?" As time slowly closed in, my daft, unimaginative thoughts started playing hide-and-seek with my mind, taking me into a state of trance.
A clamorous honking woke me up from my slumber. I checked my watch– it was 5.30 pm, and time for my myriad imaginations to come true. 
The jeep screeched to a halt at the Khimsar Dunes Village, as a gust of sand rose like ravelled skeins from the tyres, slowly drifting across the hollowed turquoise of the summer sky. Spread across 60 acres, with just a 6-km drive from the majestic Khimsar Fort, the sand dunes village, maintained by the Fort management, also provides jeep and camel safari through the sand dunes.    
As I stepped out, my heart skipped a beat and my eyes gleamed with excitement; what stood in front of me was straight out of an Arabian Nights fable. Sand, sand and more sand towered over me, gazing and urging me to come into its lap and feel every single grain. As the sun's rays shone on them, the dunes shimmered, making them look like gold dust from a distance.  My jaws dropped and I was left in a state of awe, as I walked into the village. Thatched huts appeared from nowhere, each one of them spread around in the pool of sand. A part of the Khimsar Fort Palace Hotel, there are 16 such huts, which are opened to tourists from October till March.
All huts overlook a mini-oasis, bought alive by ducks, geese and gold fish, which provide a picturesque setting. After a quick peep inside the luxurious huts, I decided to kick off my shoes, and feel the warm sand beneath my feet. As I ambled across this desert paradise, I saw the delicate hollows left by footsteps on the patterned sand and the striking sight of camels silhouetted against the setting sun.    
As the night crawled in, the changing hues of the desert left me mesmerised. Artificial lights beamed from beneath the trees giving it a rustic glow as the naked sky sparkled with stars. The atmosphere was serene, divine. Sitting under the star-flooded sky, surrounded by nature and silence, I felt a romance in the air, I felt royal, satisfied and, of course complete.