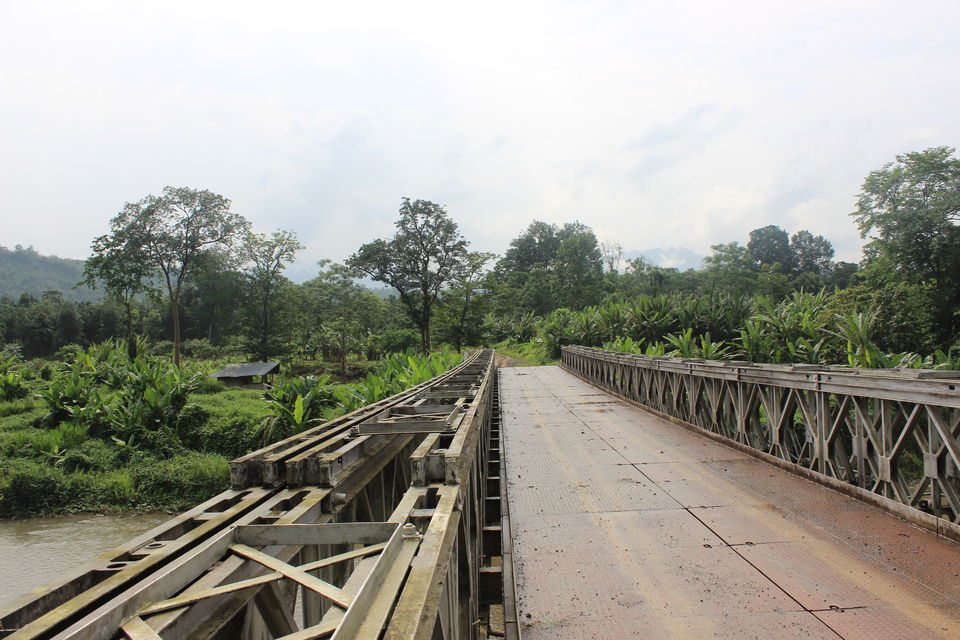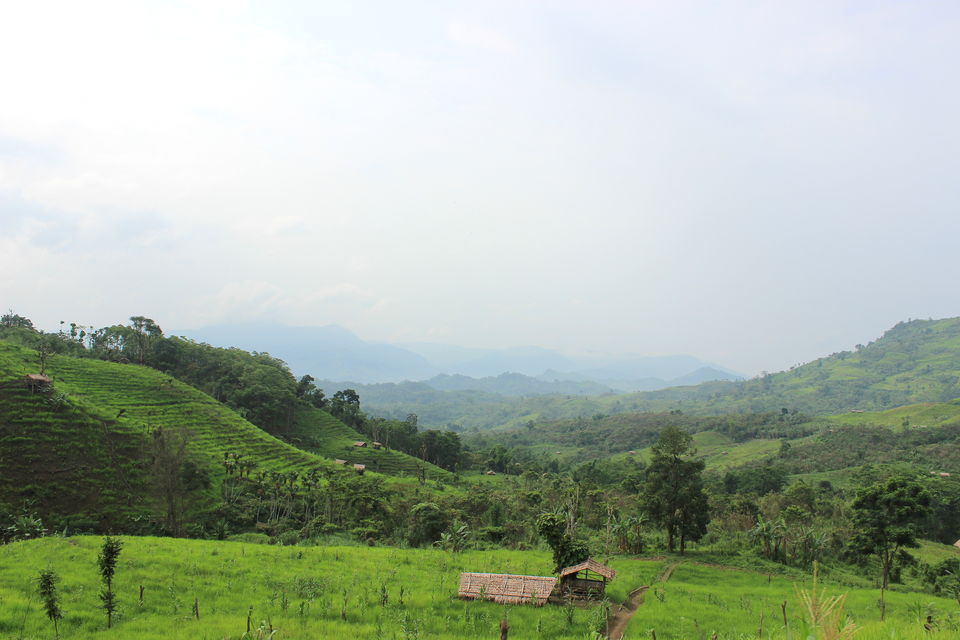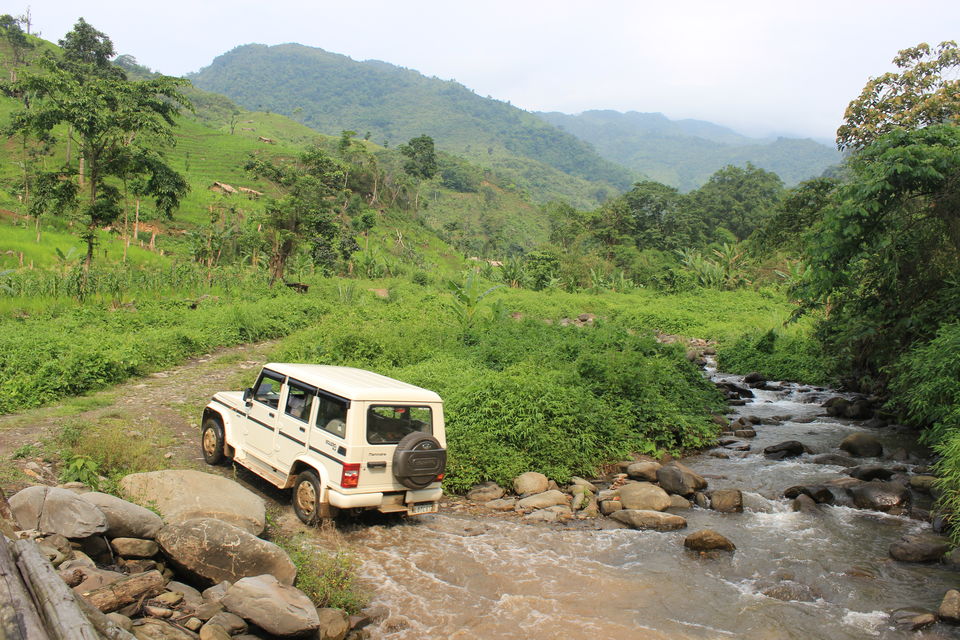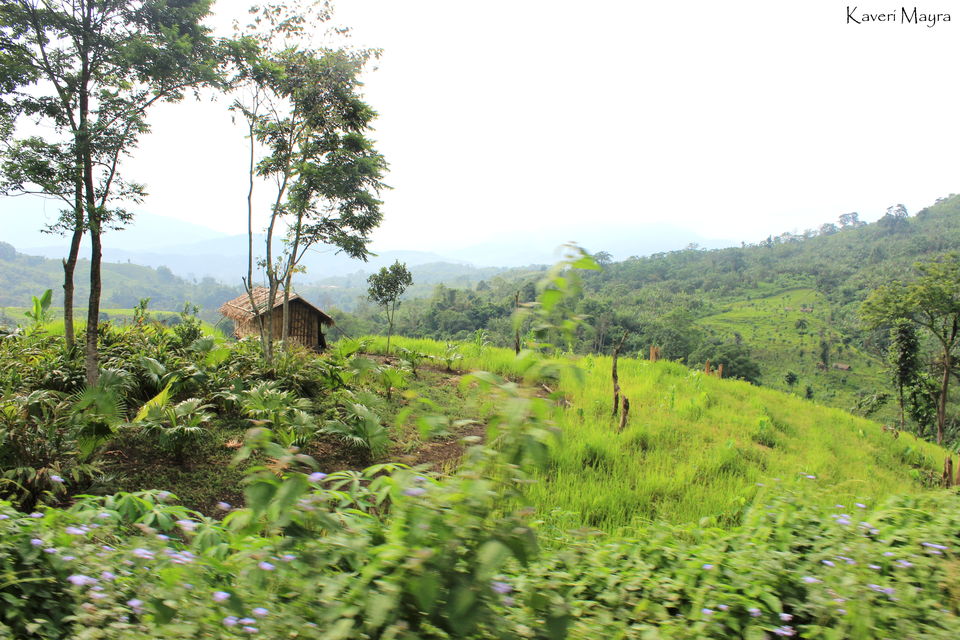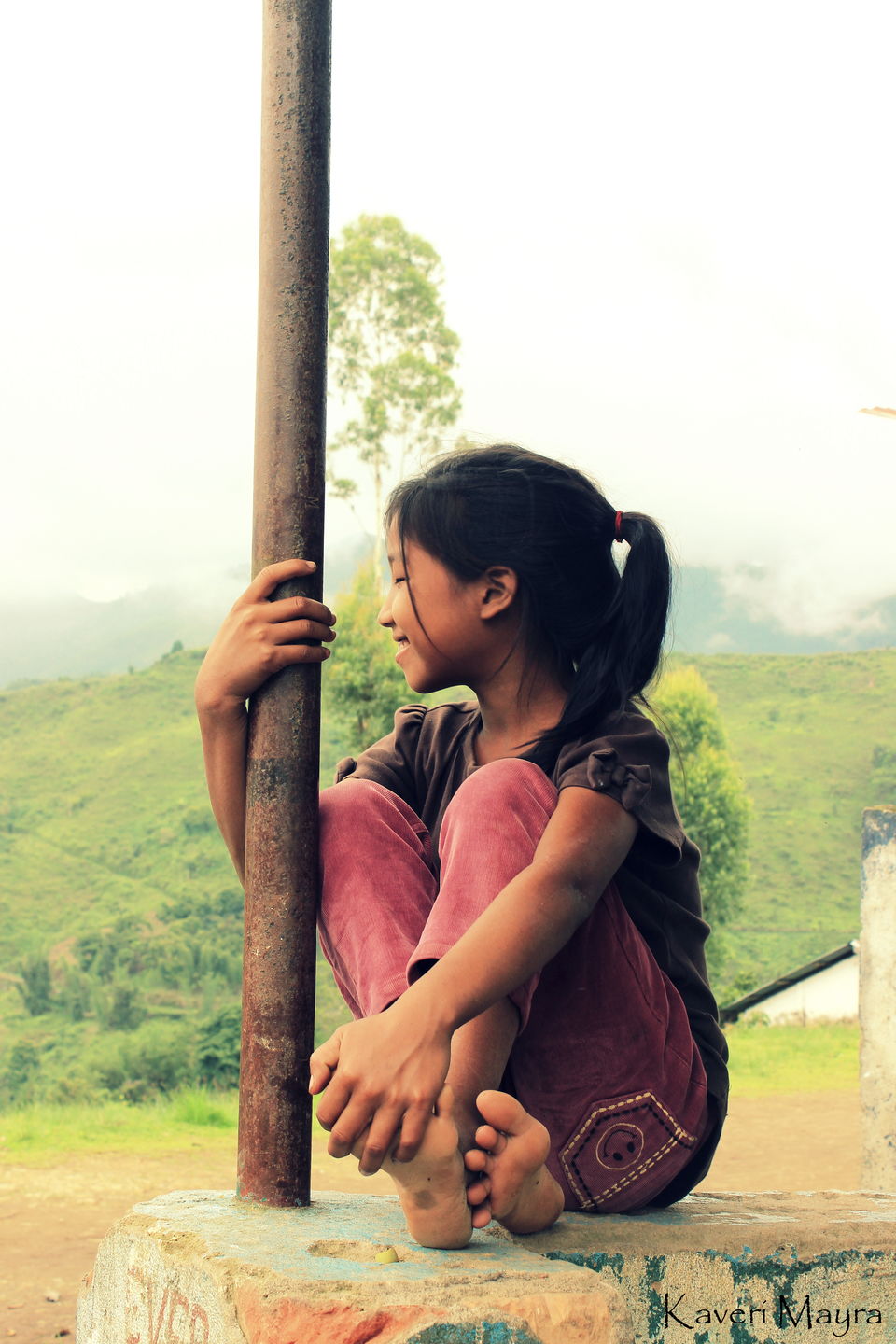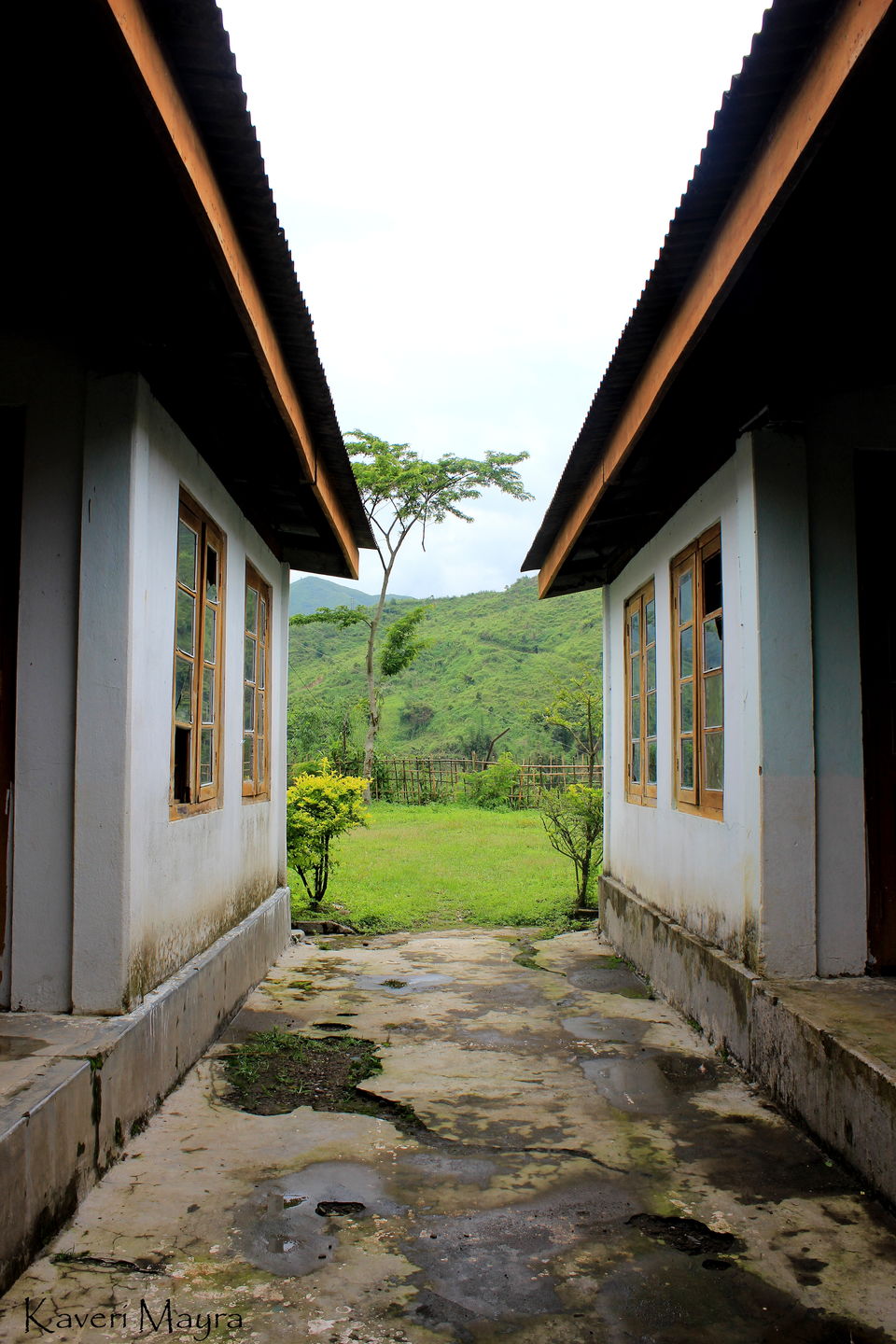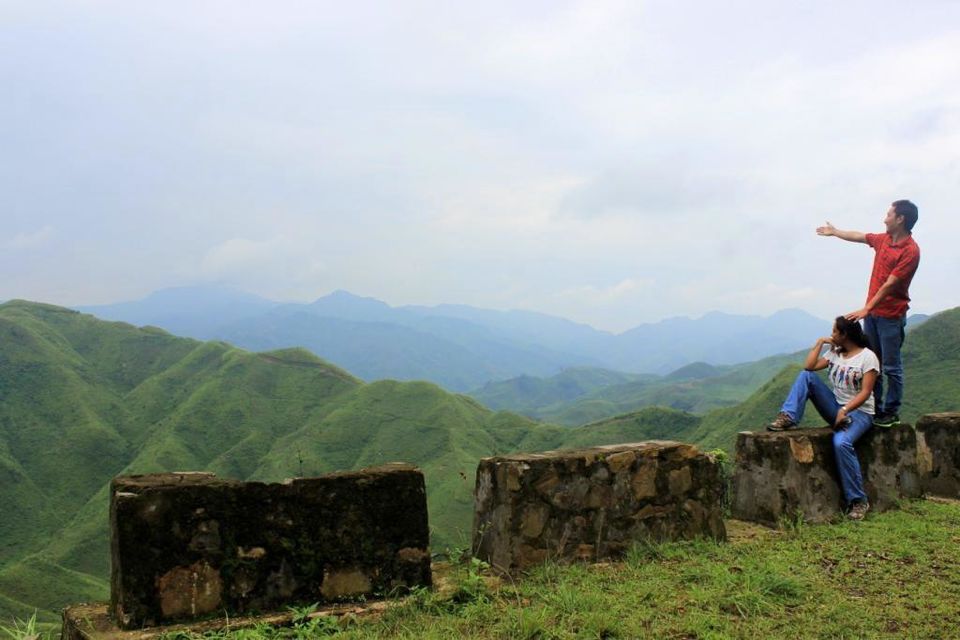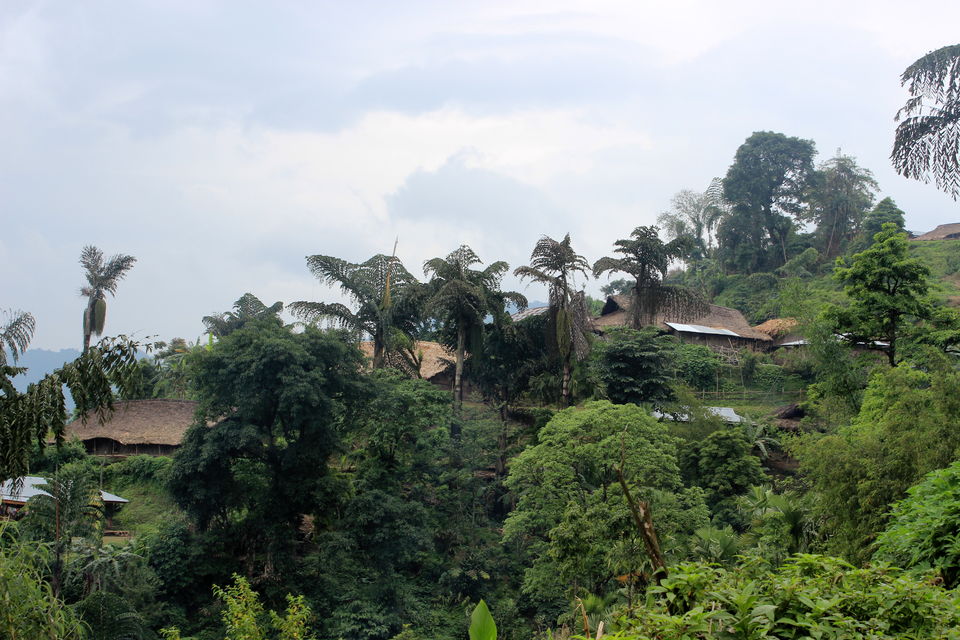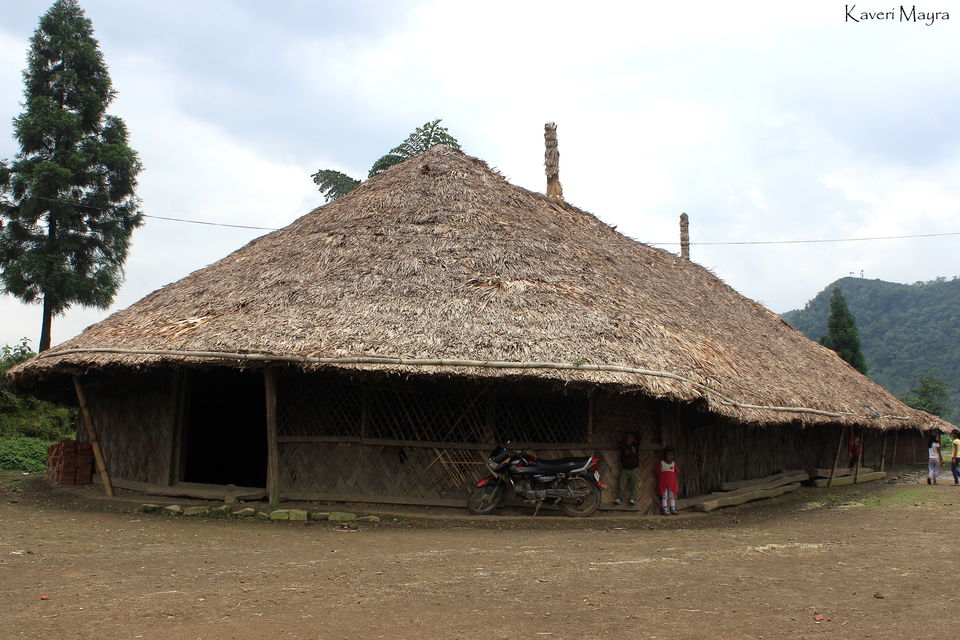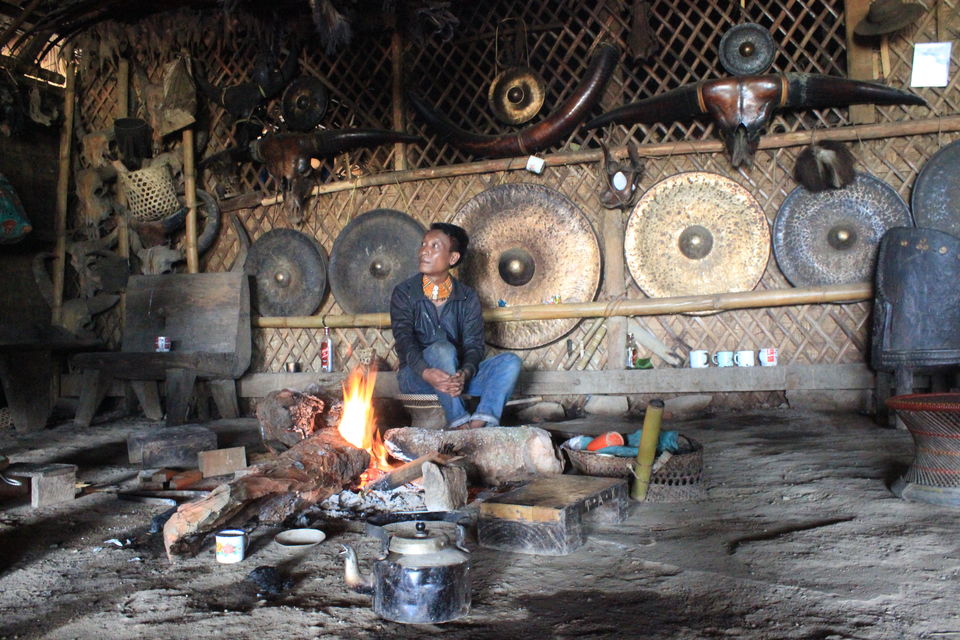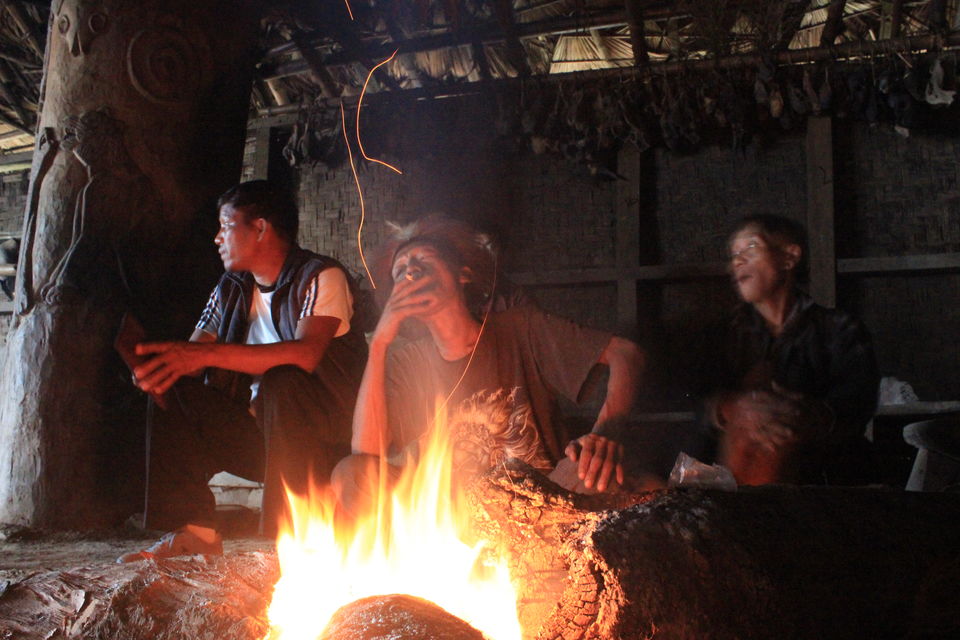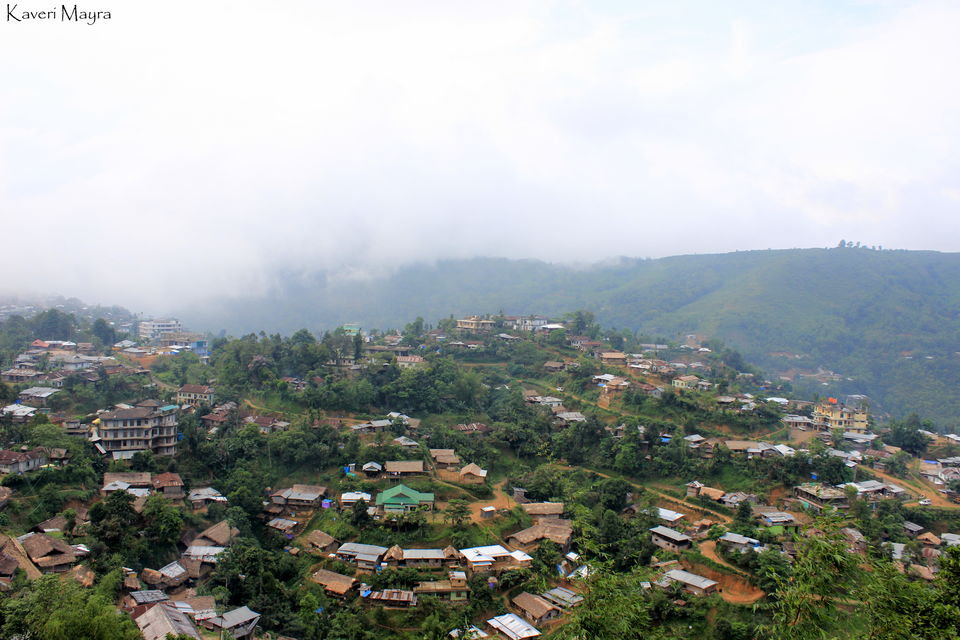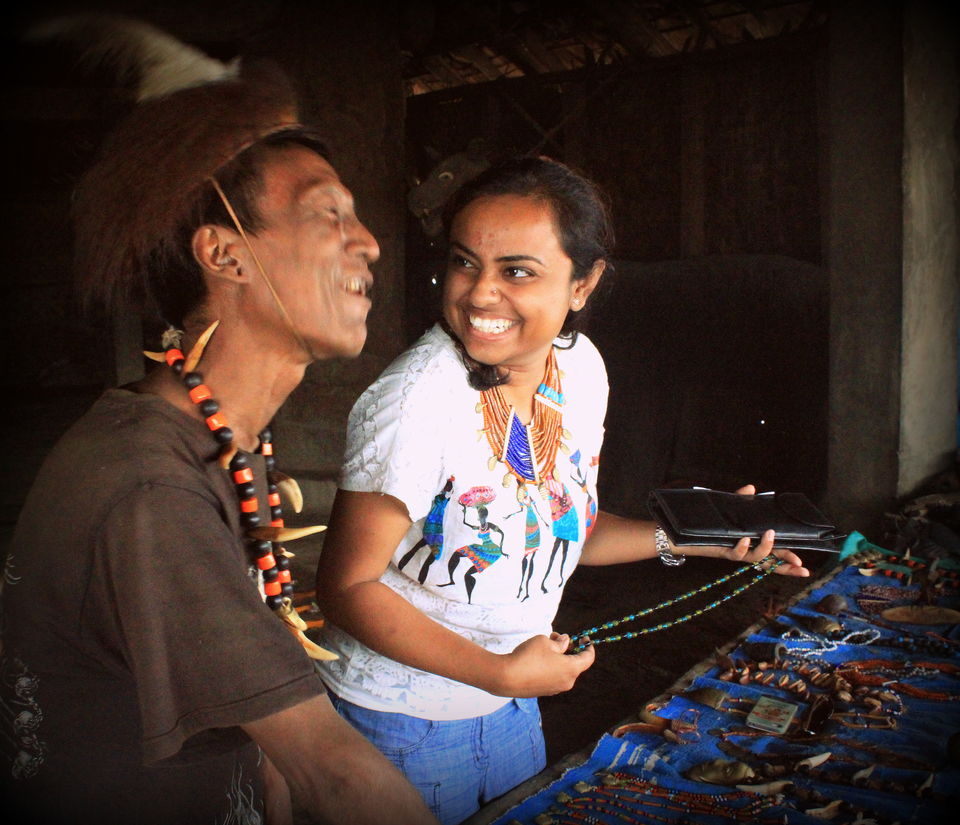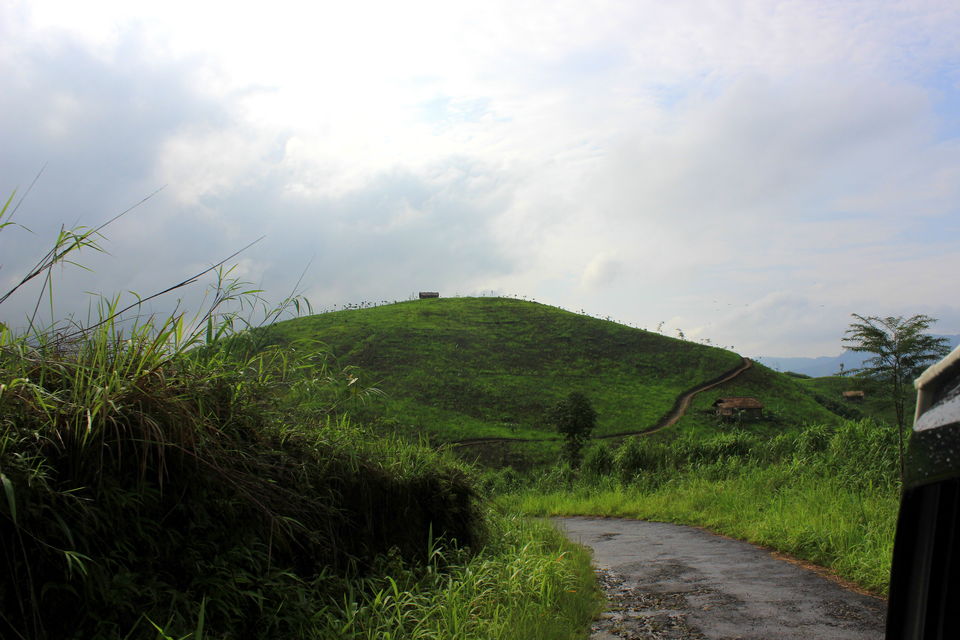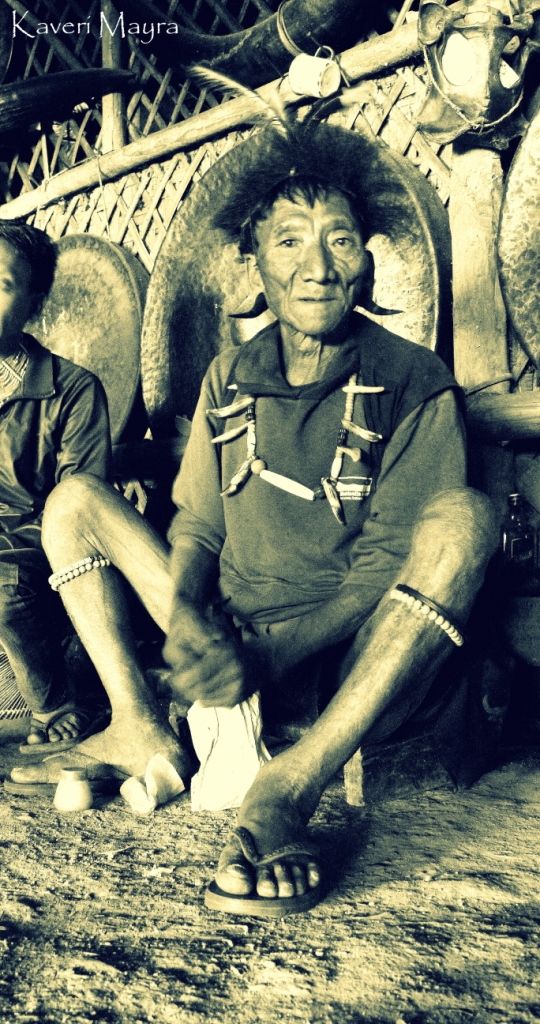 This is the story of my meeting with the King (Angh) of Longwa, of Konyak Tribe. But I should give you a little background before we go there. My work involves travelling and at times to really amazing places. Work took me to Nagaland and it involved travelling around the districts too. From the moment I took up this assignment I drooled to visit two places specifically- 1) Longwa in Mon district and 2) Dzokou valley in Kohima (later!). I was thrilled to see that the only Sunday I'll get from work would be in Mon. So I immediately planned a trip to Longwa with my team. Strongly feel you should know little about the team too. So, there's Dr. Rose- Team's backbone! Whose only disappointment is that young couples these days are not making enough babies; Yamo – Livewire! My 'in-the-car' dancing partner! Hedu- Prince of Sema Clan? (Yo! I am not kidding) He is a true prince in every sense- in real and in demeanor (which involved calming all our restless souls throughout the trip); James- The guy with super natural driving skills!
The Journey to Mon!
After finishing work at Longleng (a district in Nagaland) we headed immediately for Mon district headquarters to reach before it gets dark. The landscape was unlike other districts of Nagaland. So raw and pure that I am feeling guilty talking about it, I don't want to attract tourists. But I am going ahead because I strongly feel that the terrain is so difficult that only travelers will attempt to go there, who I'm sure will 'KEEP MON's RAWNESS AND PURITY INTACT!' (This came out more as a threat!).
The drive to Mon was so beautiful we were falling out of our windows. I tried clicking as much but given that the ride was so bumpy and the area so beautiful, after a while I stopped and just focused on enjoying the view. So green, the trees, the farms, the mountains, you can taste the air when you breathe. The Houses! OMG the houses! I wanted to steal one of those huts in my bag (I am getting carried away again!). My colleagues used to get dreamy every time they heard I was to visit Mon. "You don't know what an amazing place you are going to visit", almost all my friends from Nagaland had said and it wasn't an exaggeration. We crossed rivers, at times there were bridges at times there weren't. We visited houses on the way that had very interesting toilets. I wish I could draw and show but (use your imagination!) it's just bamboo walls and bamboo floor with gaps in it.
By evening we reached the District Circuit House. I love Circuit Houses, their location is the best in every state. As expected, the balcony had the view of whole district, which was tiny and beautiful. The houses were arranged in one huge circle, with smaller circles inside them. Newer, more colorful and cement and brick houses are coming up but they can't beat the older ones in beauty.
To meet the Angh of Longwa!
Starting next morning we drove to Longwa and reached by afternoon. We were all very excited and looking forward and could barely wait. We took a few work related and photo breaks on the way. The international boundaries merge beautifully in this area and you can't tell when you entered Myanmar. Just know that sometimes you will be in India and sometimes in Myanmar and whatever the country be, the view is breathtaking.
Someone from the village informed the Angh (King) of our arrival and we were allowed to wait in his living room. His house is interesting, it's on the international border itself. One half is in India and the other in Myanmar. My interaction with the Angh in broken Nagamese (mostly), English (not much) and Hindi (very less) was interesting and lasted long. From down the memory lane, I remember being very excited when I first stepped in Nagaland and understood Nagamese (if you know Bengali there are chances that you would too).
About Longwa: Straight from the Angh!
Tonyei Phawang, is the 10th King of Longwa. He has been in power since last one year. This tribe is called Konyak and the villages are scattered over Arunachal Pradesh and Nagaland in India and also in Myanmar. The King has free access to all the villages. The current King has two Queens. One of the Queen's is from a Royal family of Arunachal Pradesh and another Queen is a Commoner. Together they have 8 children. The former King, who passed away, last year, had 12 queens. Currently there are 40 members staying in the house but earlier 70-80 people have resided together.
The Konyak's are known for their crafting abilities. The walls were decorated with Mithun heads and the centerpiece was a huge dead vulture hanging like a center piece on top of the fire place. So, there's a tradition that whenever an animal is sacrificed, the head is presented to the king as a mark of respect (which is also a rule). Headhunting is there in the culture of Nagaland (there are books where you can read about it). But I was told that head (I am referring to Homo sapiens here BTW!) hunting is not practiced even in the remotest of areas now. All the land belongs to the king and people farm with his permission. He is well respected among his people and people live in harmony. There are no schools but one is coming up in a nearby village called Phomchin (we had visited it earlier that day). The Public Health Center is close to that school (of course we visited that too and its location was so beautiful I could be a staff nurse there for the rest of my life.) The Angh has good relations with the defense security forces from both the countries and also meets the soldiers from both armies frequently. There is very little in terms of electricity, barely any phone connectivity and no internet connectivity.
We also met the Angh's uncle who (who also rules some of the villages) was found sporting their traditional attire which includes canine teeth jewellery around neck and ankles, ears pierced with wild goat's horns, feathers in hat and tattooed face. "I like your tattoo", he said to me in Nagamese and smiled. "I like yours too! It's way cooler than mine. I could never do it." I said.
All this while, locals smoked Opium non-stop. Opium is a part of their culture- growing and smoking both. It's is smoked in pipes made from deer and Mithun's bones called Kanichung. They also chew strings from a local tree that stains their teeth.
"A lady from Australia had come and stayed with me at my place recently for a week. She was interested in learning about our culture. She was really beautiful." The Angh shared and smiled, then added, "You can also come be my guest in my house and learn about our culture." I was thrilled, Kings Invitation! Kings Invitation!, ran in my head. "For a week? Will you show me around and show your villages in Arunachal and Myanmar?" I asked with a lot of excitement. "Sure" he said and we quickly exchanged numbers.
We got some Konyak souvenirs (which include Kanichung and Canine teeth jewellery) from Angh's Place, that will always remind me of one of the best days of my life. 
The Angh called me a few times post my trip and asked "Kavari! Wapas Kab Ayega? (When are you coming back?)".
"Really soon!", I had said and I wish so too.