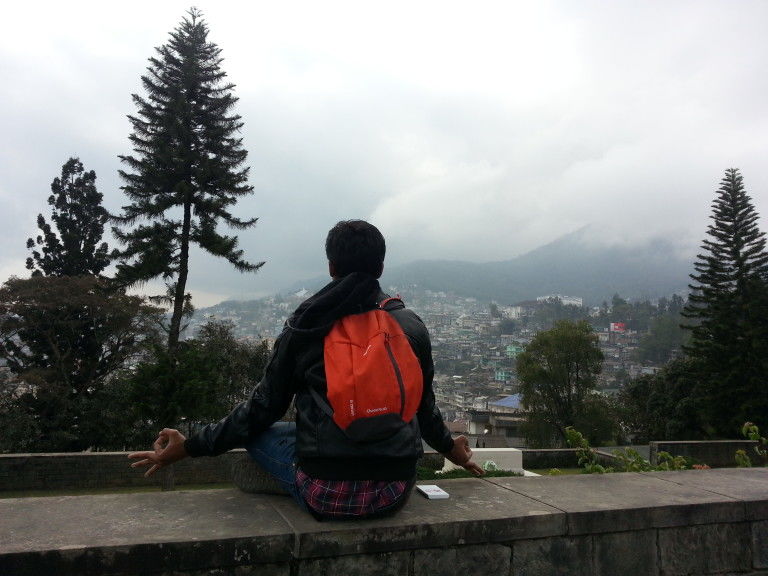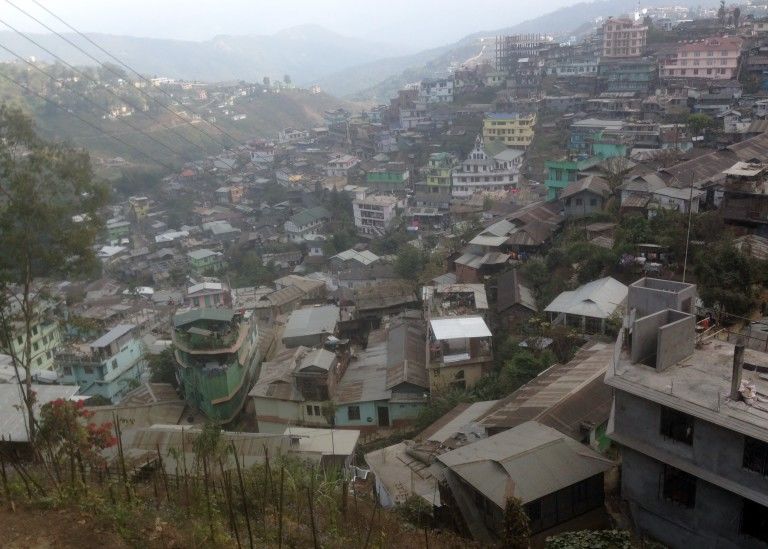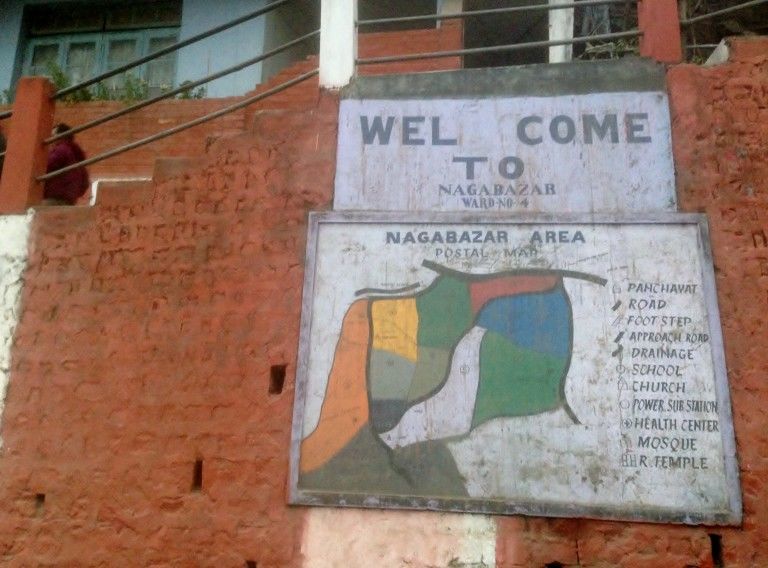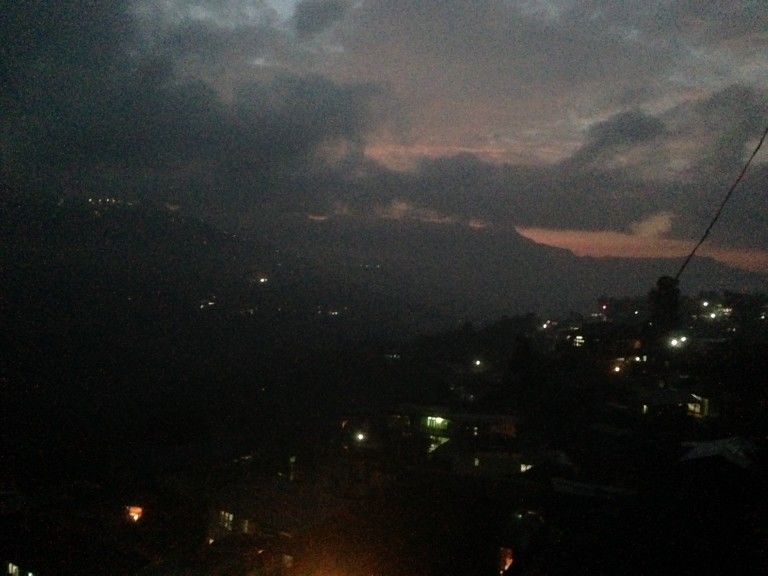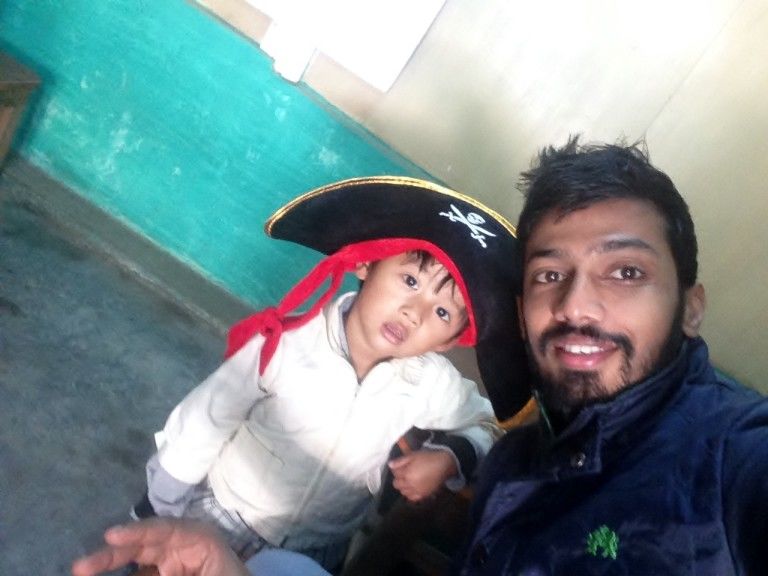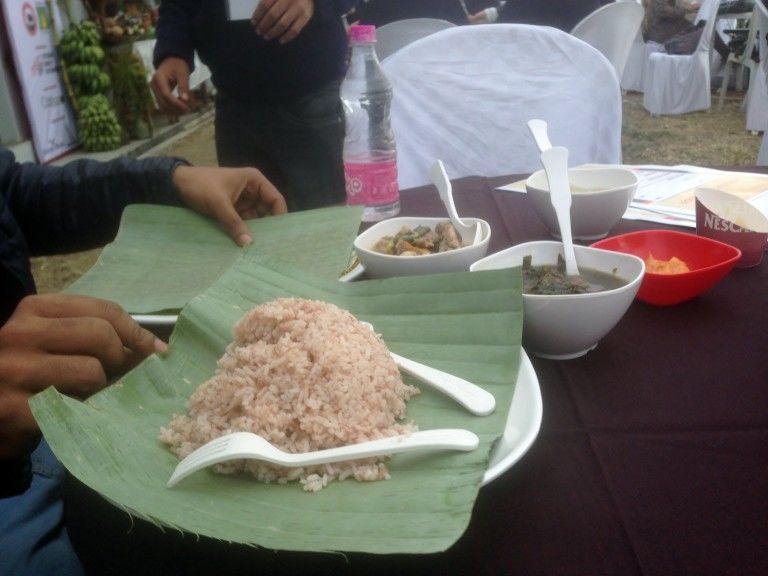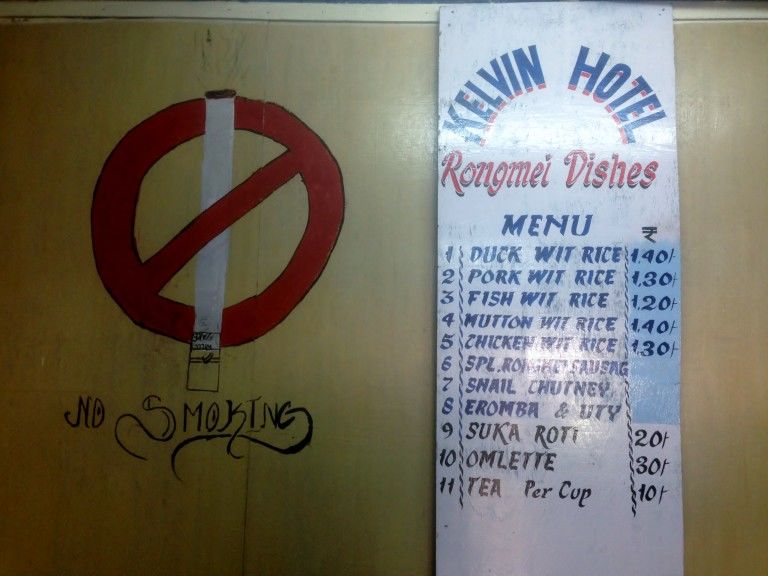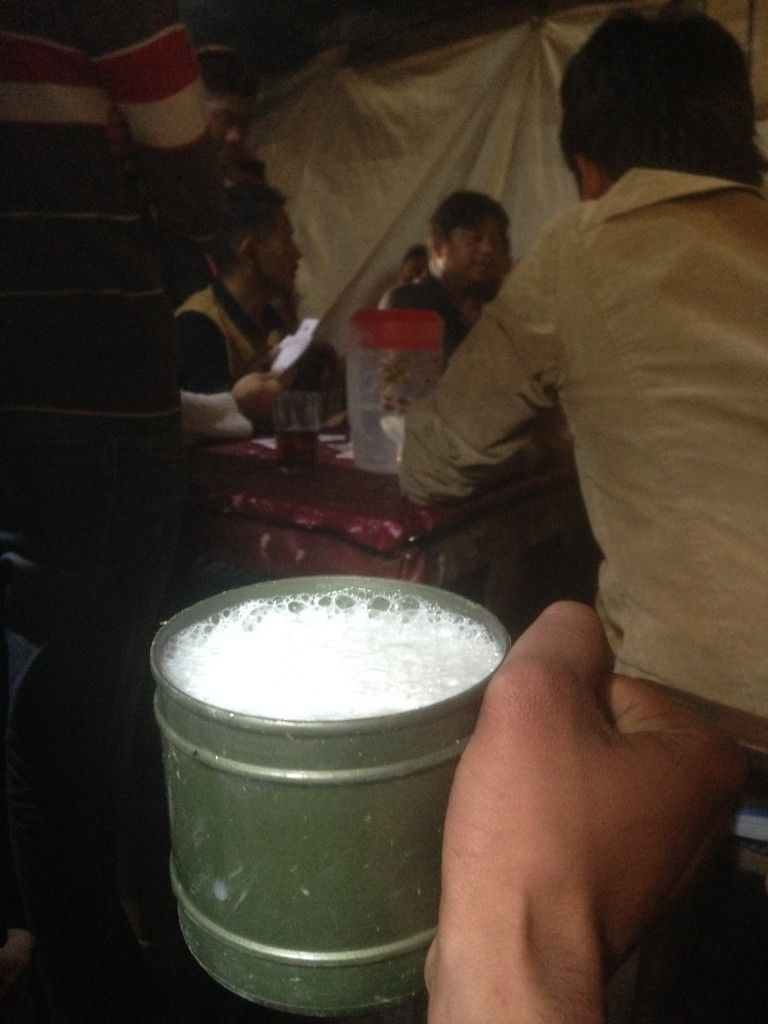 lThe most striking fact about Kohima is the sense of freedom which you get to witness on the streets. The most fashionably dressed girls and guys. Wear what you love and nobody bothers. You won't get those strange eye stares from people around you. No I am not talking about Las Vegas or a place far off. I am talking about our very own Kohima. Talk about style and each one of them has the potential to beat the present day models in B-town (bollywood). Talk about love at first sight and you will have a hard time controlling your heart. Yellow fever will soon start taking its toll on you. And even before you realize this fact, another one would have already bitten the dust
Can happiness be a place ?
The above has been the talk of the season when it comes to travel bloggers. What is happiness?
Is it a feeling ?
Is it an emotion ?
Is it a sense of achievement ?
Can it be a place ?
It can definitely be so
The reason I am telling you this is because it can make you feel high. Quite literally, as the land of Kohima has an average elevation of 1261 metres. It also produces the tastiest rice beers or Zutho, another reason to feel high. Home to the most famous festival of the entire North East India ie). The hornbill festival, Kohima has a lot to offer!
Befriending Kohima 
Sankalp and I were walking on the streets of night bazaar which is held every night in the land of Kohima from Dec 1st to 10th during the hornbill festival. An entire lane was dedicated to shopkeepers selling eateries which ranged from spicy gupchups and sweet delicious Jalebis to mouth watering Naga style dishes. We sat on one of the shops and ordered a plate of Bamboo cooked chicken. Regarding its taste, we had a hard time figuring out how it tasted. To be frank, both of us couldn't get acquired to its taste in the first time.
In Pursuit of rice beer 
We walked through the entire night bazaar area in search of the locally made rice beer. Wherever we felt like something delicious to eat, we stopped. But we weren't able to find the rice beer so far. Walking through some narrow and shady looking lanes, a guy came across us. We told him that we were looking for the rice beer. The guy who already looked half-high tells us that he can arrange it for us, at only one condition. The condition being he should be given his share. ie). a glass of rice beer.
"It just costs Rs. 20. Not a big deal for you guys", he added.
Sankalp and I looked at each other's faces clueless about what to do next. But all of a sudden, we decided to follow the guy to wherever he was taking us.
House-bar hopping at Kohima 
We took slight left from the main road and started descending towards small wooden houses. The first two houses were full. Hard luck!
"Don't worry guys. I know this place like the back of my hand. We are not going back without Rice Beer.", assured the guy with whom we were walking.
Scene : House Bar
Let me tell you about the place first.
The house was nothing but a small hut. At one end Rice beer was being freshly prepared using natural fuel. ie) Firewood. While at the other end there were wooden desks placed one after the other. The place was used as a hangout spot by friends. Guys and girls will walk in, have some rice beer and enjoy the conversation/music. There was a small window on the corner through which the entire Kohima was visible.
We could hear loud shrieks of laughter and music from the wooden house. It was a hut. Had he not been with us, we would never discover such a lively place. At first we were quiet hesitant to walk through such a deserted place at night. But the moment we entered inside the hut we were welcomed in such a fascinating manner.
"3 rice beers for us", ordered the guy with whom we had arrived.
The next moment we were treated with jugs full of Rice beers. Sankalp and I exchanged surprised glances at each other after seeing such a big mug while the other guy finished his jug and he was off in a flash.
"How come you guys came here all the way from India", asked one of the guys sitting there.
"Just to see your culture buddy"
The most funny part of the entire converstaion was when one of the guys felt that Sankalp looks like Atif Aslam. The guy had an enormous penchant for Atif and he
requested Sankalp to sing some of his songs.
Poor Sankalp had a hard time convincing him that his resemblance to Atif's face has nothing to do with the voice he's got :p
Another funny instance was when we got to know about their liking for Hindi TV shows.
"We could spend an entire day watching Savdhaan India and Crime Patrol."
Now that reminded me about some of my best friends back home who would spend the entire weekend watching Crime Patrol :p
The House Hopping Continues 
After having a few jugs, we walked inside another such house on the same street. Looking back, this was one of the best decisions of our trip. We came across a group of people not realizing that they are about to become our best friends pretty soon.
"I am Neiba. I love to sing. I belong to the tribe of Angami."
"Tell us more about the tribe."
"Angamis were traditionally hunters. My great great grandfather was a hunter. Christanity has taken care of people and many of the old practices including human head hunting has been stopped ever since. But there are some places in Nagaland where you just can't walk without the aid of a local guide. If you head to some of the interior villages inside Mon district, you will come across the head-hunting tribes. Another round of beer for me"
We enjoyed endless rounds of Rice beer with them. This was the best way to beat the chills as it heats your body from the inside. By this time we had become friends with Neiba and his mates. We told them about our state Chhattisgarh. After having 5 mugs of Zutho we were still having an amazing time. Soon somebody suggested that I should try eating Tamul, which is nothing but betel nut. They started telling me how it would hit me the moment I will eat it.
Without bothering much about the consequences, I held the Tamul and instantly put it inside my mouth. The crowd instantly became stunned and silent for a second as they caught my act. After 5 mugs of beer and tamul, "come Show me what you got" , I was in that frame of mind right there. But the moment I started chewing the Pan along with betel ut, something started happening. It hit my senses! Bam!!! The temperature was around 8-10 degrees. But my face started sweating. I thought that I might get fainted. I took some deep breaths to overcome the heat. The tamul was showing its effect after all.
"You guys are not going back without having dinner with us", They insisted.
Sankalp and I again looked at each other. We thought about it for a moment and decided.
"Just go with the flow", a voice came from the inside. And we decided to follow them for dinner.
With Love, From Kohima 
Freddy took us to his home where dinner was waiting for us. There was a dog kept with its internal organs ripped off. Seeing the surprise on our faces, Freddy instantly realized that we are seeing a dog in such a state for the first time. He suggested us to click photographs, if we wish to. We took out our cameras and started clicking the dead dog. For dinner, We sat on the dining table with Freddy and company where feast was already waiting. There were all kinds of meat including dog meat, duck meat, snail and rice. We tried everything one by one.
"You guys are Hindus. Don't you feel bad or something eating our food."
"When in Nagaland, eat as the Nagas eat", we replied instantly.
The following words coming from Sankalp's mouth was the biggest shocker for me.
" I am very much of a dog lover. I tried eating dog meat today and I liked it. I regret the fact that I loved eating it ;)"
I laughed instantly listening to his words.After finishing the dinner, we all went on a long drive towards Kohima Village in search of a disco. We could not find happening pubs but we got the chance to drive
across the 2nd largest village of Asia. ie). Bara Basti or the Kohima village. I can't tell you how hospitable were these Nagas we met.
It all started with a rice beer and now we all were friends for life. I felt pretty bad to think about all the discrimination which the people from North East have to face in rest of India. Not everyone is bad in this world. There are some good people and some bad people. But generalizing people based on the acts of certain bad human beings is not at all acceptable!!! Our new friends wouldn't leave without dropping us all the way to our hotel. Such warm people and such great care. I wish I could become at least half as
hospitable as them.
Freddy owns a hotel in Naga Bazaar area. Feel free to hop in and enjoy the most delicious and sumptous breakfast. Next morning we had our breakfast at Freddy's hotel as we had promised him before. After this we went to witness the Kohima War Cemetary. By this time we were already in love with the city of Kohima.
Maybe it was the climate. Maybe it was the rice beer. Maybe it were the people. But there was something in Kohima which I had never experienced before and no matter how much I try to put them in words, I shall fail miserably describing it.
See you soon with another blog post soon. Read a little, sing a little, dance your heart out. Make mistakes, give meditation a chance. In short do what you love as we are doing in the below pic. The dude sitting next to me is enjoying his drink while I am busy clicking pictures.