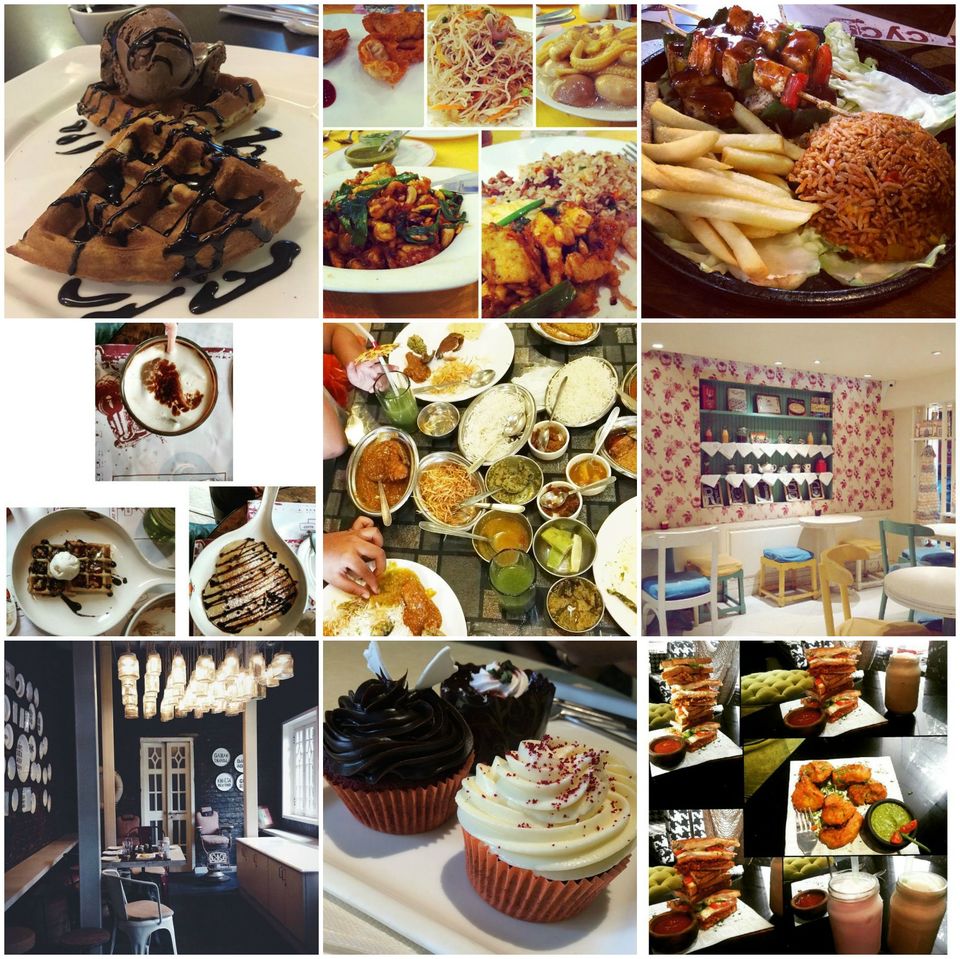 "Calcutta is not for everyone. You want your cities clean and green; stick to Delhi. You want your cities, rich and impersonal, go to Bombay. You want them high-tech and full of draught beer, Bangalore's your place. But if you want a city with a soul, come to Calcutta." - Vir Sanghvi
My obsession with my hometown Calcutta is something that I take pride in and it is probably one of the first things my friends and acquaintances notice about me. I firmly believe that this love is justified because there's something inexplicably wonderful about the cultural capital of our country; as someone I know once said, "It is very different". We are indeed stuck in a time warp but at the same time, we are trying our very best to progress, albeit languidly. Yet, the charm that Calcutta possesses never seems to fade and a lot of it manifests itself in the love this city has for food. And stemming from my previous post, I have made yet another attempt to capture the many gastronomic delights we have to offer. So here's a second list of lesser known and excellent eateries around Calcutta that are not Flurys!:
Kasturi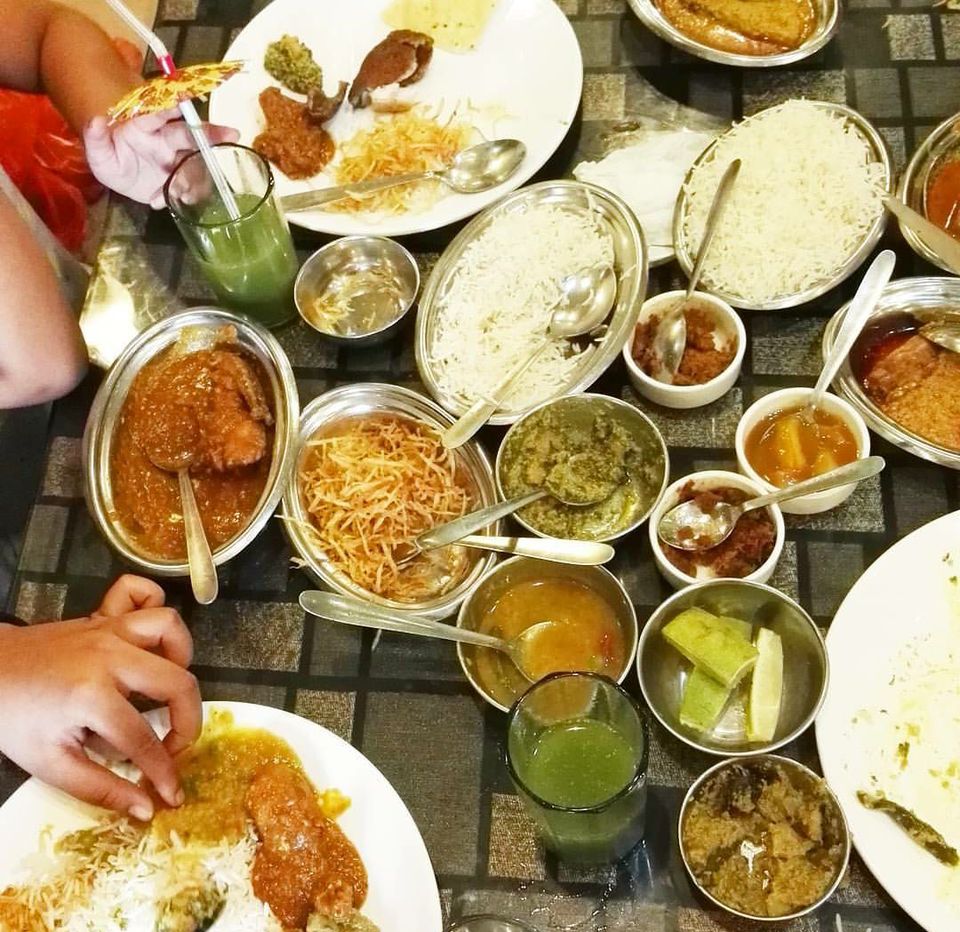 Credits: Ishitaunblogged
One of the few places in Calcutta to serve authentic Dhakai (Bangladeshi) cuisine along with the traditional Bengali fare, Kasturi is a simple restaurant with great food and courteous staff. Since Dhakai is essentially an amalgamation of Mughlai and Bengali cuisines, expect to see a lot of makkhanwalas and rezalas on the menu. Fish, as a matter of course, is all-pervading with their hilsa, pomfret, koi, aar, rui, pabda, bhetki and chittal delicacies. Their bhapa dishes are truly divine and so are their biryanis, the prawn malai curry and the mochar ghonto. End your meal on a happy note with the quintessential Bengali plastic (papaya) chutney and a brilliant fried ice-cream with nolen gur.
Kasturi is located here and here.
Piccadilly Square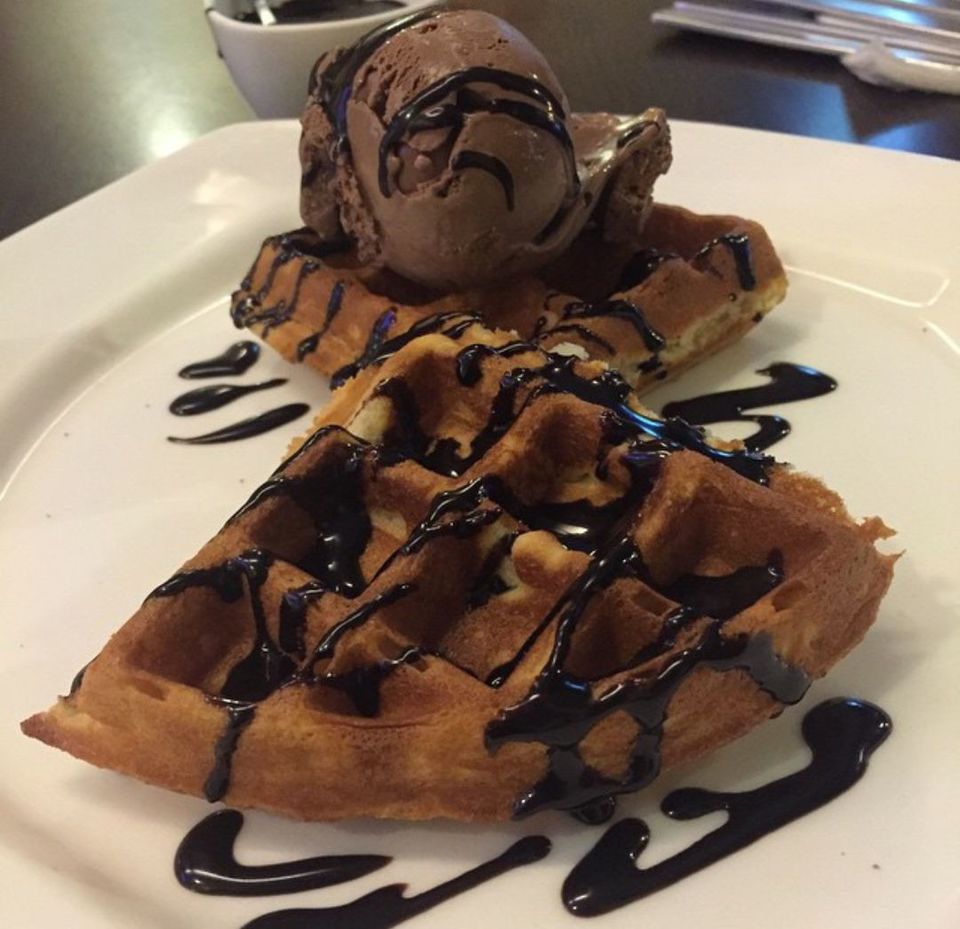 Credits: Delhi Bhukkad
From all of my personal experiences with this place, I can vouch for the fact that Piccadilly Square defines the word 'generosity' in ways like no other. It majorly is a dessert cafe with breakfast options and a few Italian staples thrown here and there. Only upon ordering their freshly made waffles that are appropriately crispy and dense on the inside will you realize how much they love stuffing you with generous portions of their thick chocolate sauce and luscious whipped cream. The pancakes and crepes are equally good and their sandwiches come with interesting fillings. Creamy milkshakes and other refreshing beverages are served in cute mason jars and mini soda bottles. I once feasted on their decadent waffles along with a big cup of hazelnut hot chocolate and my sugar high honestly lasted several hours. Their first branch might be slightly tiny and the prices are a little on the higher side, but the waiting staff is great, just like the food. Their newest outlet in Central Calcutta can apparently accommodate more people. I've had some interesting conversations with friends (and even a 3-year-old for that matter) over food in Piccadilly Square and so should you.
Piccadilly Square is located here and here.
The Rouge

Credits: Zina Tasreen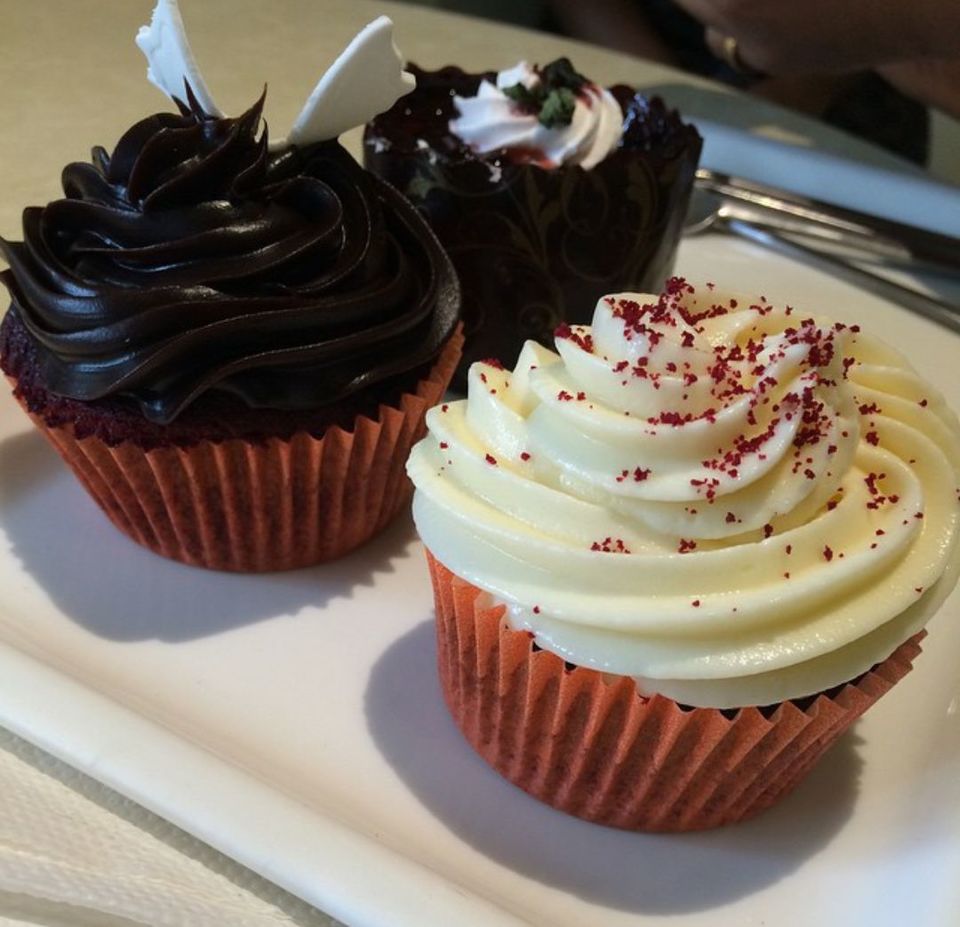 Credits: Sapphire Marilyn Kitto
When I first entered The Rouge to keep an appointment with a dear friend I hadn't seen in years, I thought I was inside a dollhouse and considered calling my little nephews and nieces because I had found just the right place for them to play. With dainty chairs and tables, floral wallpapers, built-in shelves decorated with tiny teapots, mugs and cookbooks and a Christmas tree made entirely of macaroons, The Rouge is one of the prettiest little bakeries in Calcutta. Located in an inconspicuous corner on AJC Bose Road, beneath a bustling flyover, this little cafe serves a variety of massive cupcakes that come with rich and flavourful frostings and slices of cake that are notoriously inviting. Their DIY milkshakes, served in large mason jars, are very different considering the fact that you can choose one of their cupcakes or pastries on display and have them blended with a huge dollop of ice-cream. Their fine selection of teas and coffee is capable of warming anybody's soul. It is the perfect place to have a little dessert tea-party and they do take this idea seriously considering how there is no savoury item on the menu. Not one.
The Rouge is located here.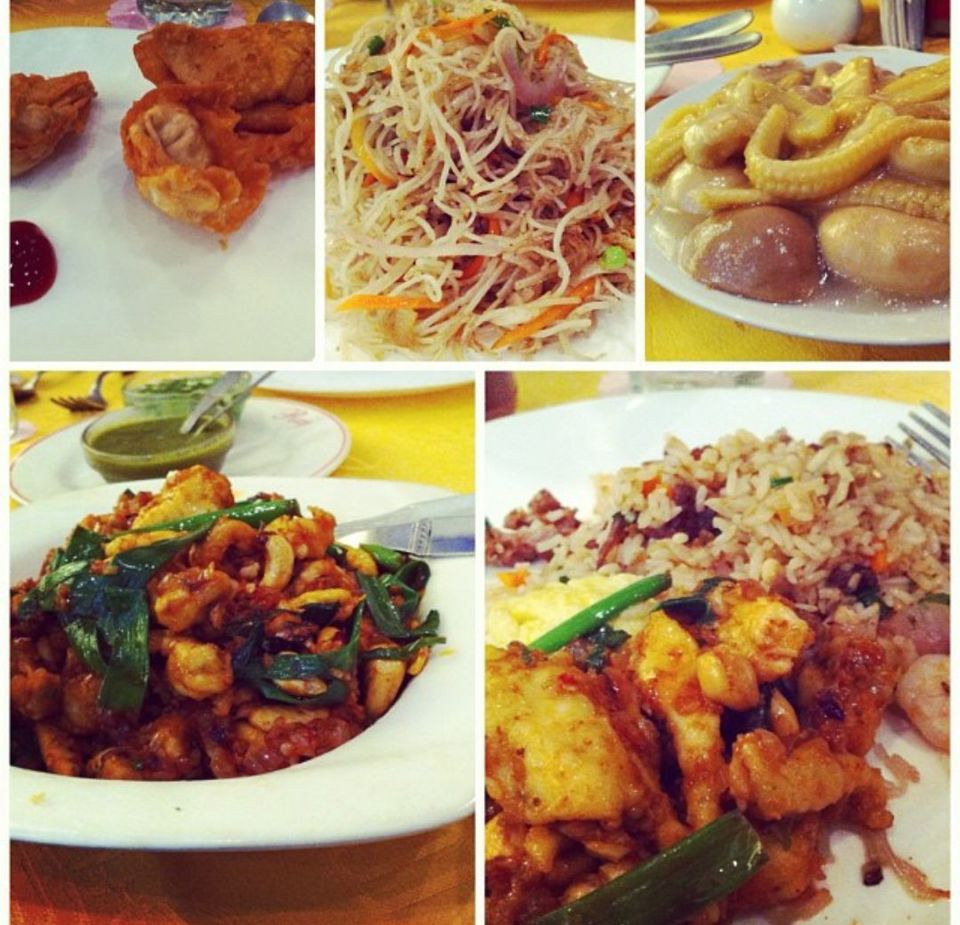 Credits: Kamerabuff
Located in Calcutta's very own Chinatown, Beijing is an authentic, no-fuss Chinese restaurant and a mecca for people who are die-hard fans of the cuisine. Now the City of Joy's Chinatown is pretty shady as compared to the ones in New York and Singapore, but the outstanding food makes up for the somewhat disappointing location. It is one of the oldest restaurants in the city and especially popular among booze lovers. Their crispy spinach chips, garlic chicken, Cantonese gravy noodles, pepper fried fish and rice noodles will make you crave for second helpings. The desserts are basic but their black forest sundae takes the cake. Literally.
Beijing is located in China and here.
Jhaal Farezi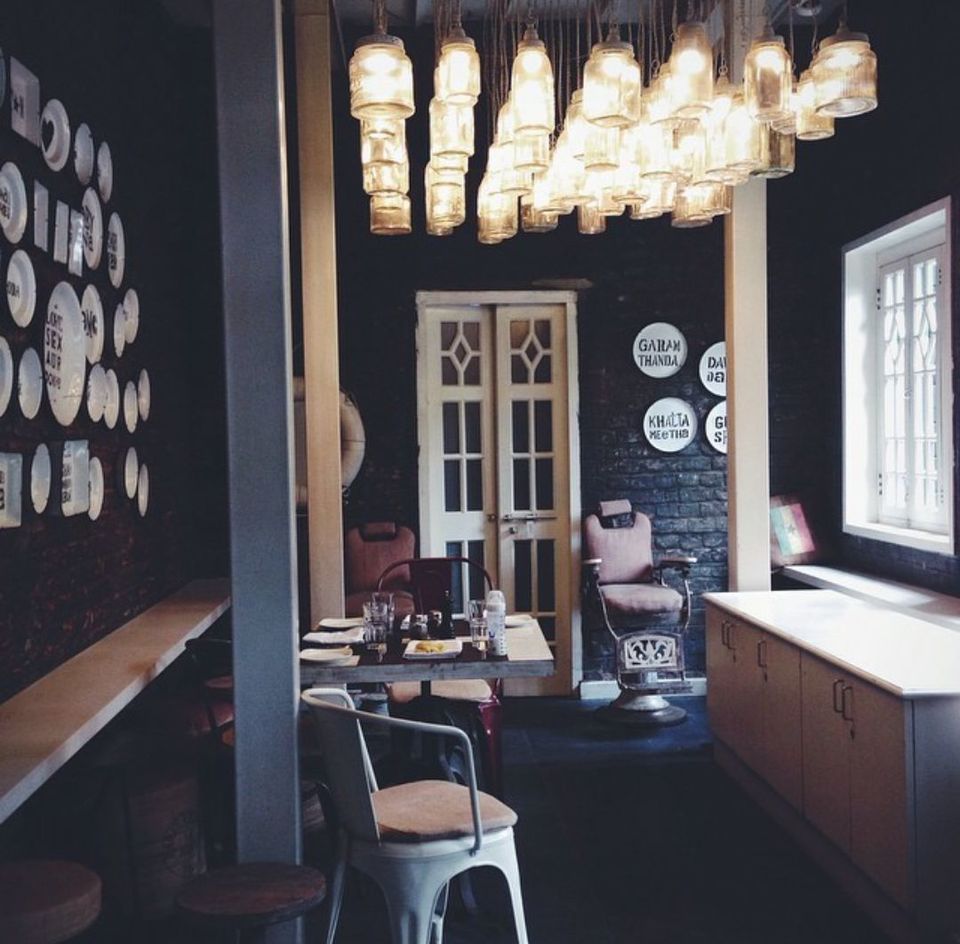 Credits: Kankana Saxena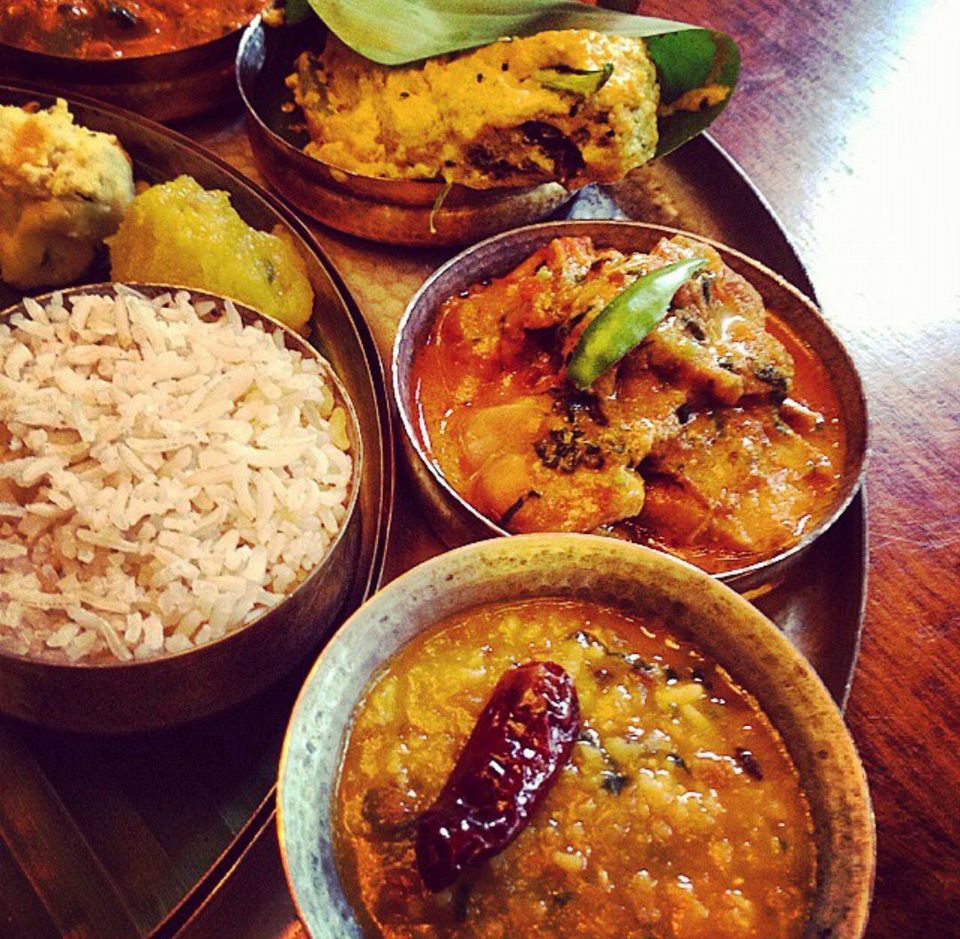 Credits: Jhaal Farezi
Jhaal Farezi is a food connoisseur's paradise and a photographer's idyll. They serve fusion cuisine that ranges from North Indian to Bengali, Anglo-Indian to Italian. The interiors are artsy with a blend of modern and provincial architecture and this is what makes Jhaal Farezi a concept restaurant of sorts. The bungalow that is home to the eatery transports you to an era gone by- when we were under the whims and fancies of our colonial masters, yet the love for food brought us together in peculiar ways. The food and the ambience are perfectly capable of inducing nostalgia, yet the experience is nothing but fun. I am not sure about an erstwhile millionaire but the chairman of Jhaal Farezi is definitely the king of good times!
Jhaal Farezi is located here.

The Tea Trove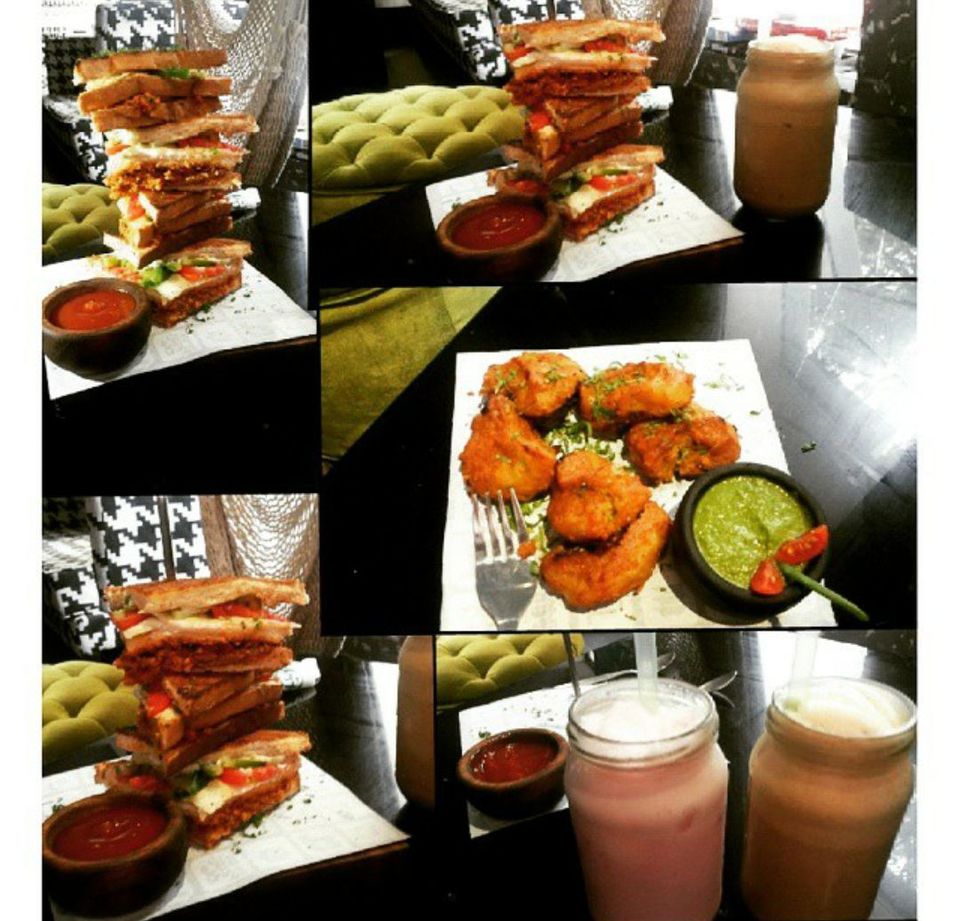 Credits: Sayantani Das
While most people in Calcutta, especially the younger ones, visit The Tea-Trove for the funky ambience, the graffiti on the walls, the catchy music and an inviting foosball table, there are others (like me) who frequent this cafe because of their wonderful selection of, as the name suggests, teas. And it's not just the everyday Darjeeling, Assam, Mint and Chamomile; they have varieties like 'Chilli Chai', 'Orange Peel Tea' and 'Caramel Tea'. Moreover, these innovative folks have even come up with their answer to cold coffee- concoctions like thick milkshakes infused with tea and something as bizarre as tabasco thrown into a raw-mango and green-tea beverage. Since tea does not really do much for a hungry stomach, a multitude of Italian and Chinese dishes are available to satiate your appetite. They also have an online store where one can buy several varieties of tea as the owners believe in promoting a healthy lifestyle and rediscovering the diversity and traditions of teas. I last visited their cafe with a friend and after inadvertently breaking a seemingly expensive piece of crockery, we haven't really gone back.
The Tea Trove is located here and here.
I would also like to add names such as Cafe Mezzuna, Oh! Calcutta, Bikers Cafe, Smoke House Deli, Chili's and Yauatcha, popular chain restaurants found in other metropolises, to my list of wonderful eateries in the City of Joy. Additionally, the kickass cafe Au Bon Pain chose Calcutta as the first Indian city where it could open its doors. There certainly is a lot more to India's original capital than meets the eye and you only have to visit in order to find out!
Pictures of Bikers Cafe (in the cover collage) courtesy: Anita Palriwal and Ashiana Mukherjee.