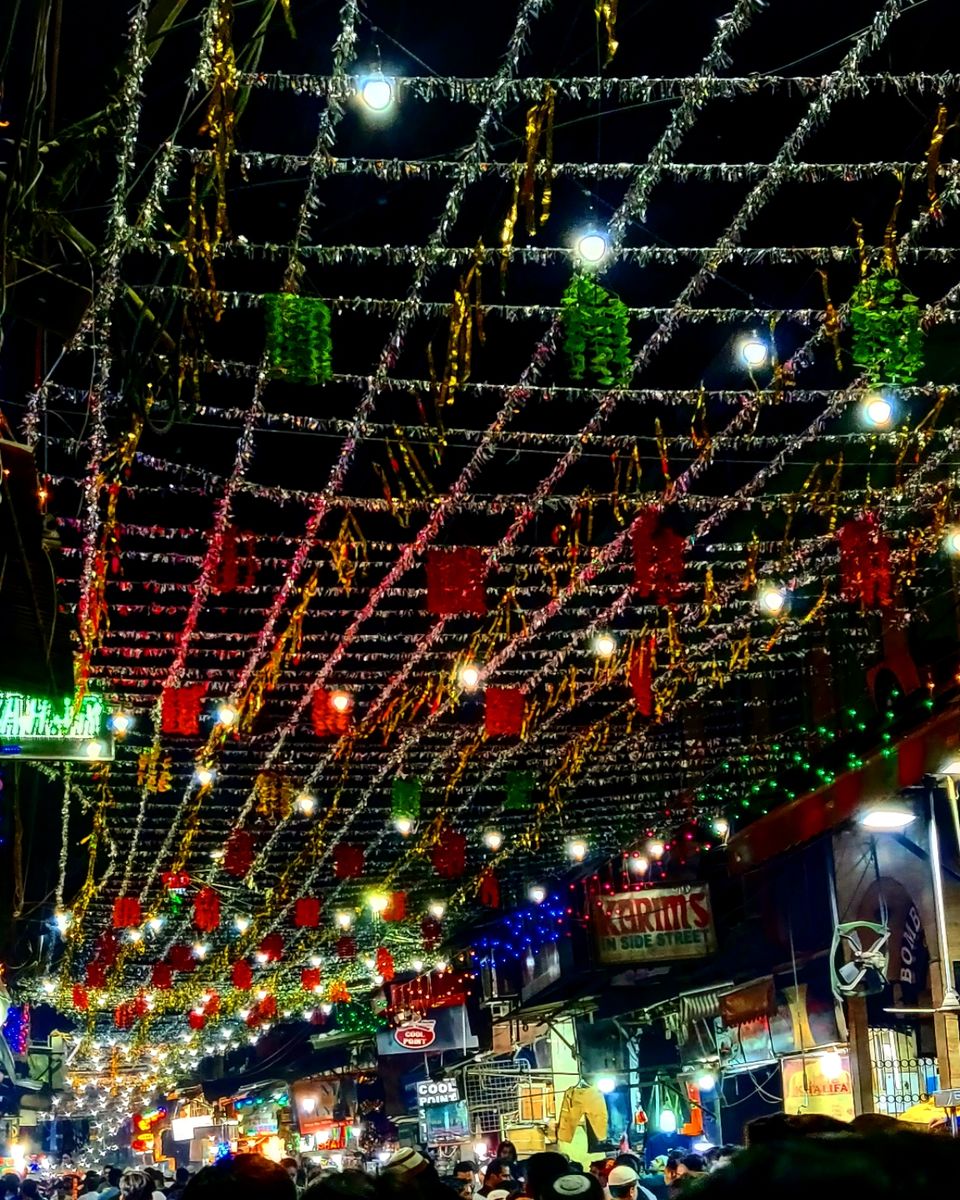 As the holy month of Ramzan begins, it brings along with it a lot of festivities and feasting. Its said to be a holy month and full of love, what makes this religious month a foodie heaven is it's mouthwatering dishes. Old Delhi like we all know has its own charm amidst all the chaos. As you walk through the lanes of the famous Chandni Chowk late night around 1 during this Ramzan month you wouldn't believe where you landed. The roads don't sleep, they are full of visitors and stalls selling some of the best street food you ll ever have. Apart from the food stands the majestic jama masjid with pilgrims crowded all around it.
We reached the place around 1at night and began our food journey by tasting some amazing sewai from a street stall right opposite the masjid. As you walk by you will see grand lighting and lively decorations with musicians and balloons and everything you think of when you imagine a fair. These lively lanes of Chandni Chowk really made me believe that chaotic can also be beautiful.
We went to the famous Al jawahar for dinner where we ate everything from biryani to mutton korma and shahi kababs. Ended our food trail with the most delicious desserts I could think of; shahi tukda with mango ice cream,some kheer with dry fruits and faluda. The stalls have various other dishes one must try like tunde kababs, fish fry, tandoori, mughlai chicken, malai chicken, various kababs and ofcourse sewai. All the shops closed at 3 however so they could all eat before sunrise and then fast until sunset. Purani Dilli undoubtedly shines in all it's glory and charisma during this holy Month of Ramzan and you should definitely visit not just for the food but to witness the ambience of this entire place that sings,feeds and shines for one whole month.