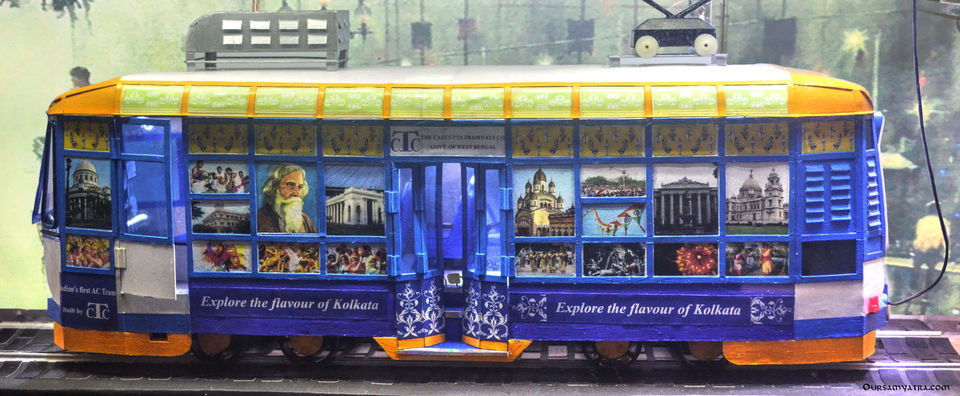 Where the morning of Kolkata begins with the rattling sound of tram bell, it is quite natural how tram is connected with the cultural heritage of our city.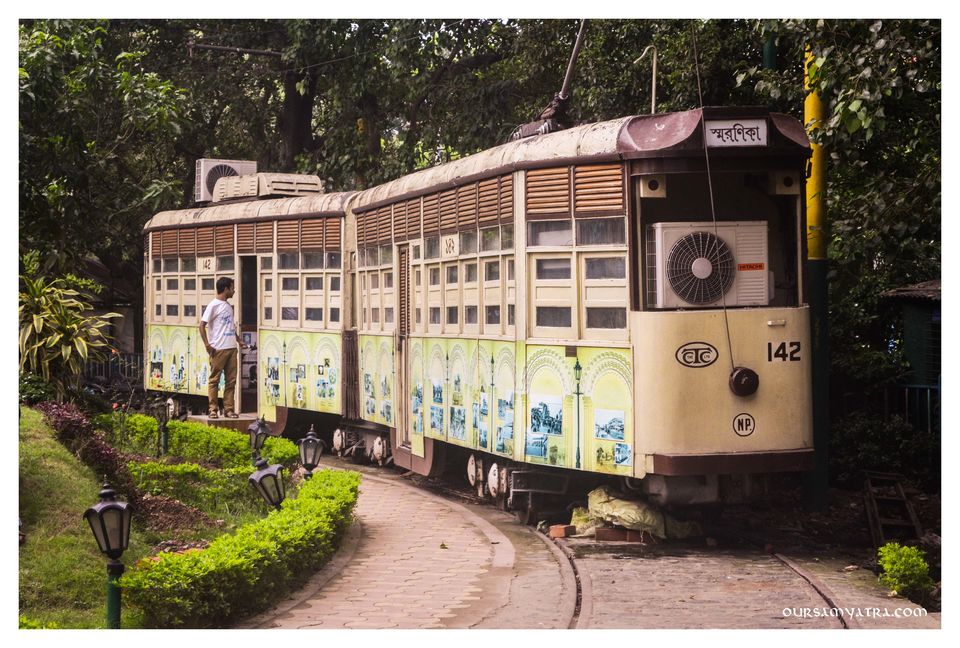 Getting a chance to explore the world of old tramways and knowing more facts about trams was a golden opportunity for us. We heard about the heritage transport museum, Smaranika – Kolkata's Only Tram Museum standing at Esplanade.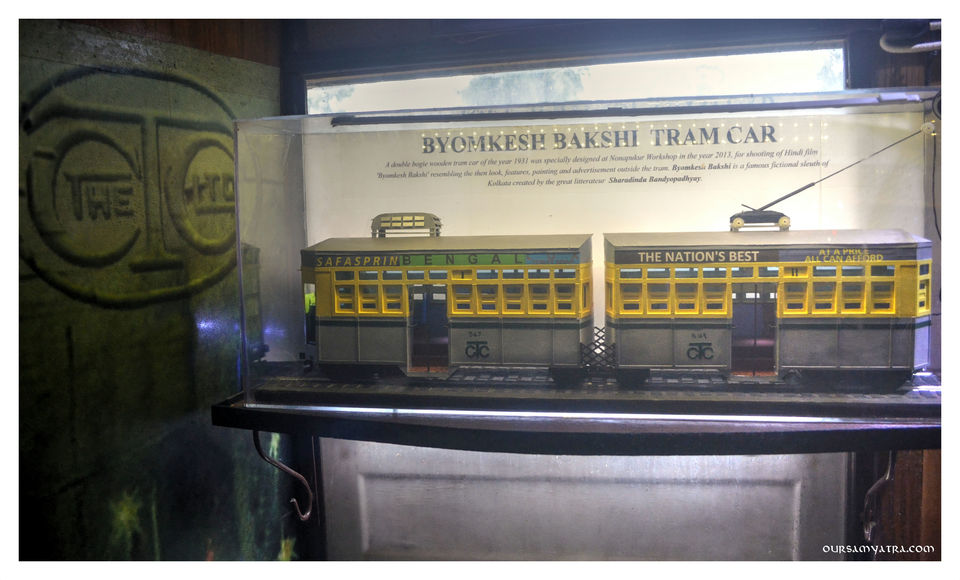 It is not only a museum but also a cafeteria for visitors like us. One fine afternoon we decided to pay a visit. We had to wait for few minutes outside the tram as the cafeteria was already full of customers.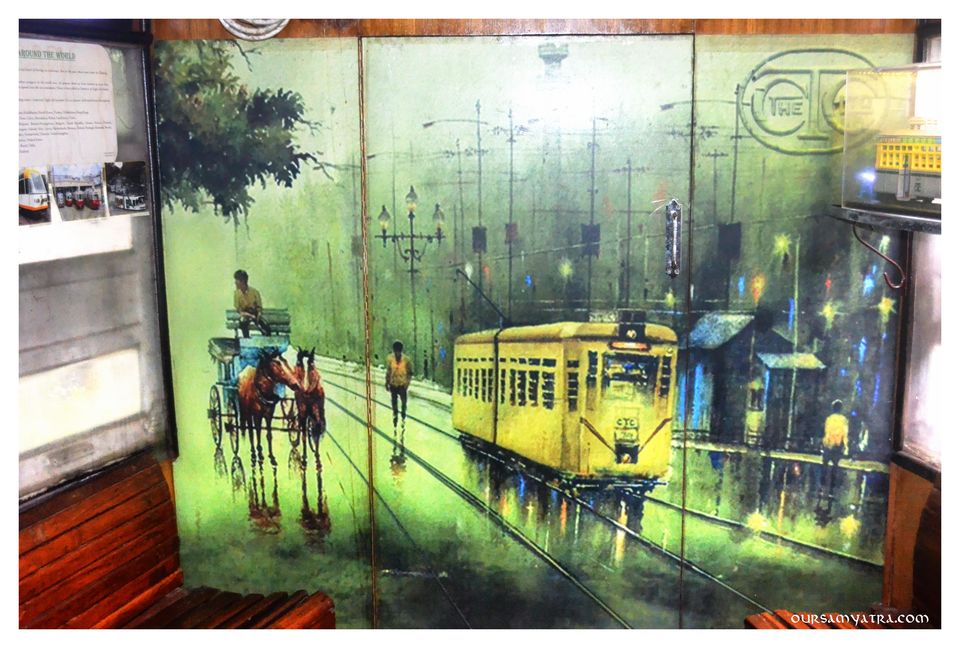 So we started clicking some photographs of this wonderful invention. We were much excited and at last, we got the chance to go inside. The ticket for entering the tram was just Rs.10.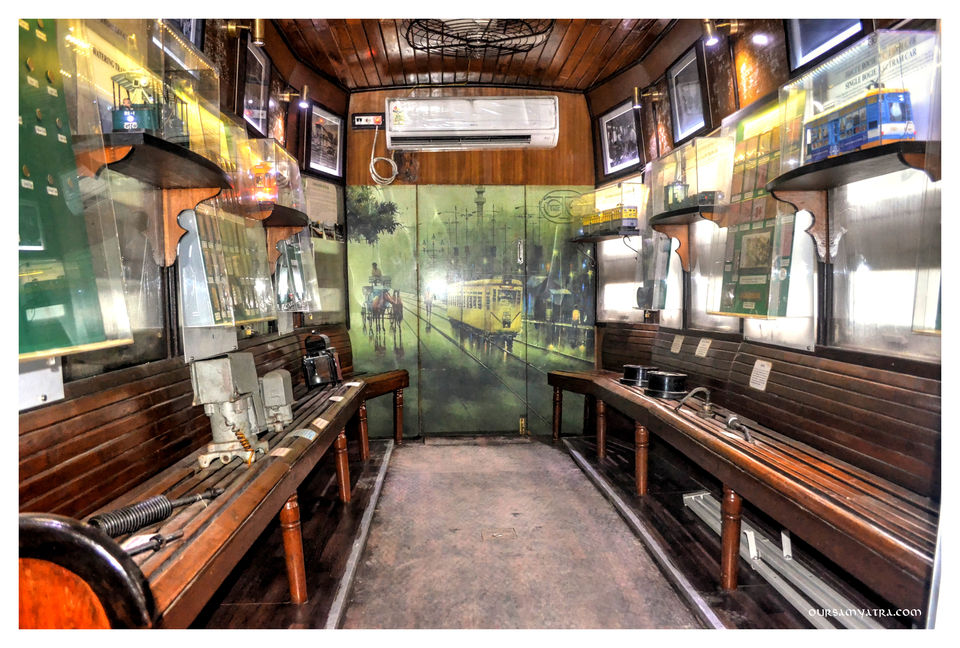 The whole tram was air-conditioned. There was a cafeteria serving tea, coffee, chips, biscuits, bhujia at a much cheaper price. Interior of the tram was fully wooden. We found many gangs chatting and gossiping over a cup of tea or coffee. So, we quickly kept our bags on the seats and went to the 2nd class where the museum actually lies. We were much astonished to find various unknown facts about the tram.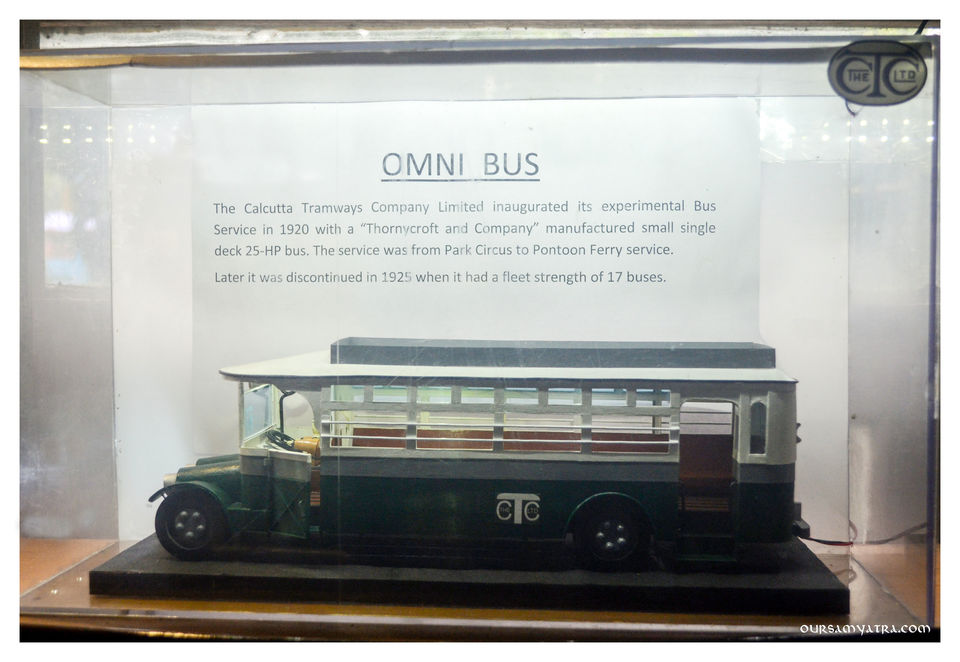 The museum's collection consists of photographs, writings of the earliest trams like horse-drawn trams, disinfectant trams, flat wagon trams, omnibus, watering tram cars and many more.

Besides, there was a rich collection of old tram tickets, pens of tram conductors, coins, conductor caps and different tram parts. Newspaper cuttings and pamphlets on trams, beautifully displayed which took us to the glorious past of Kolkata. Now let us give you a short gist about tramway- a little bit of its past.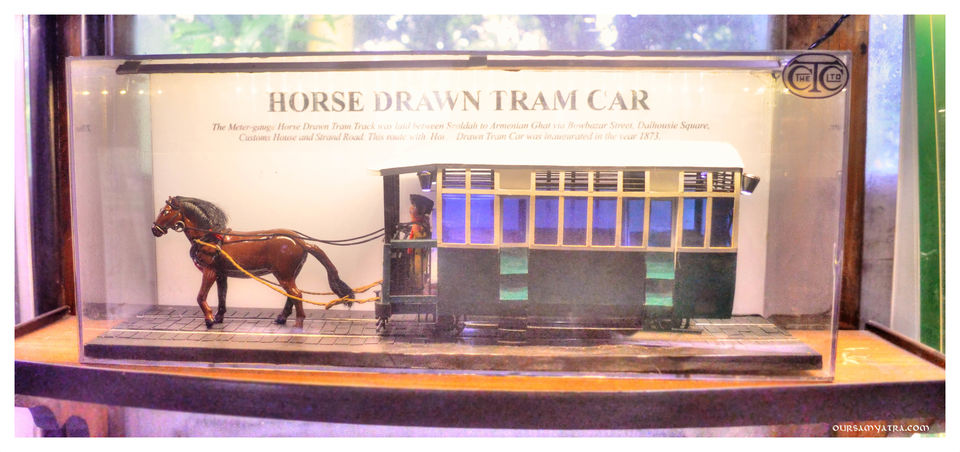 Tram was first introduced on 24th February 1873. The first tram which was introduced was horse-drawn.
Later on, mechanized tram running on steam engines, introduced in the year 1882. Much modification was made and in 1900 first electric powered trams were introduced.
It became the major mode of transport.
Later on, Calcutta Tramways Corporation(CTC) came up with an innovative idea to bring back this 140-year heritage.
An actual tram, built in the year 1938, showcased in Esplanade area, and named as "Smaranika".
Later on, a cafeteria in the 1st class compartment and a tram museum in the 2nd class compartment were constructed.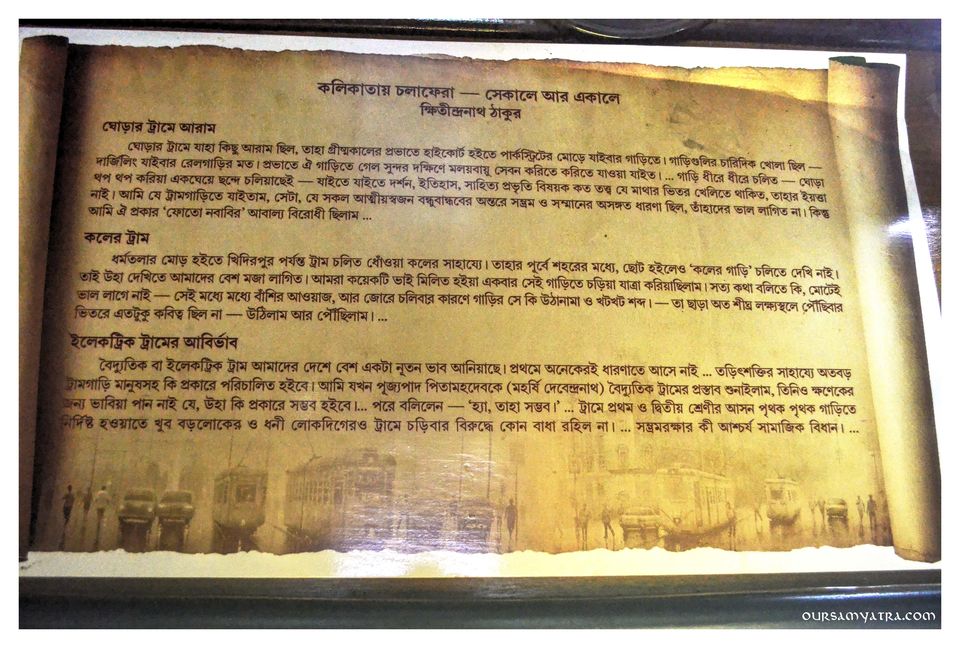 Now let's come back to our experience. We were much amazed to see the walls of the museum filled with quotes and literature works of many famous poets and writers, especially Rabindranath Tagore.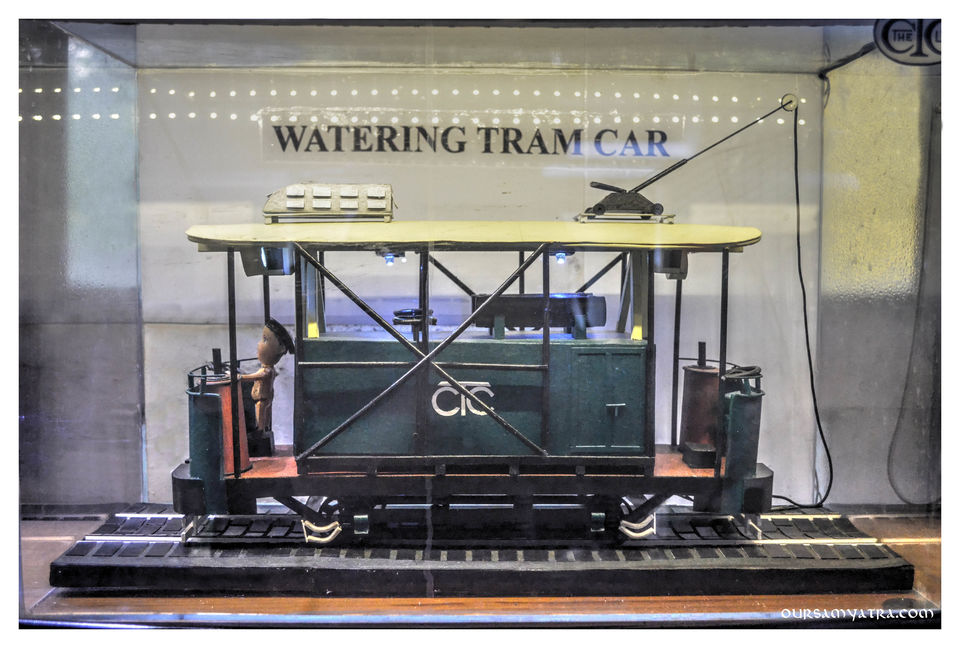 After gathering such astonishing facts we came back to the cafeteria. We bought tea and biscuits. While having evening tea we could get the taste of the old "Calcutta Adda" from our surroundings.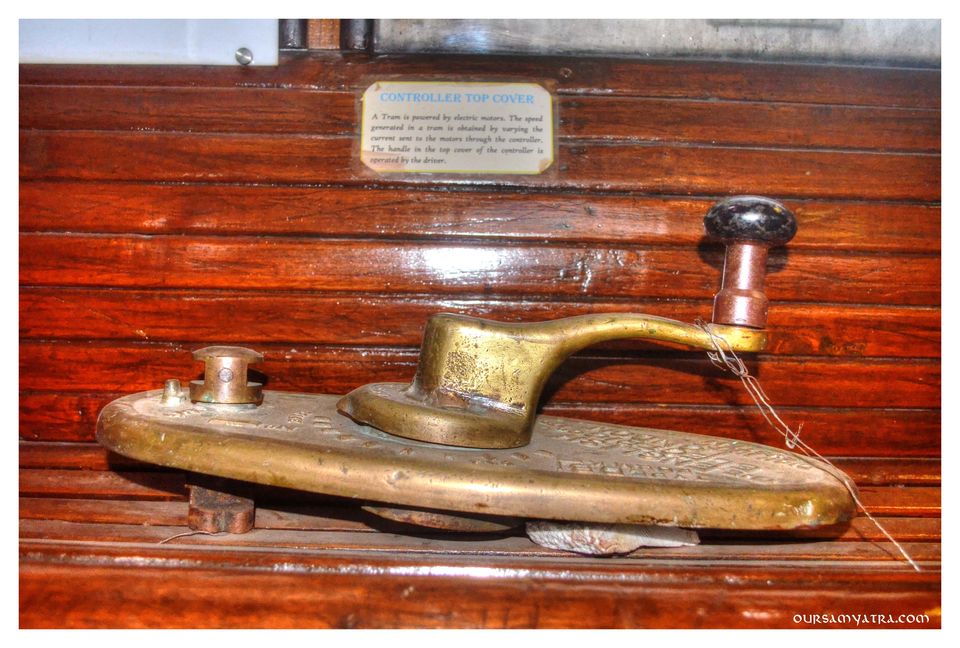 In the world of fast technology, this "adda" somehow disappeared from our lives. But the tram has brought back that old ambiance in the present day. We stayed there for half an hour enjoying the snacks. It was such a memorable experience where we got the chance to explore Kolkata's one of the best cultural heritage.

Interesting Fact About Kolkata Tramway:
Kolkata is the only city where till date the trams are still running in different parts and Kolkata tramway is also the oldest operating tram in Asia.
Opening Hours:
Every day from 3 pm to 8 pm, except Thursday.