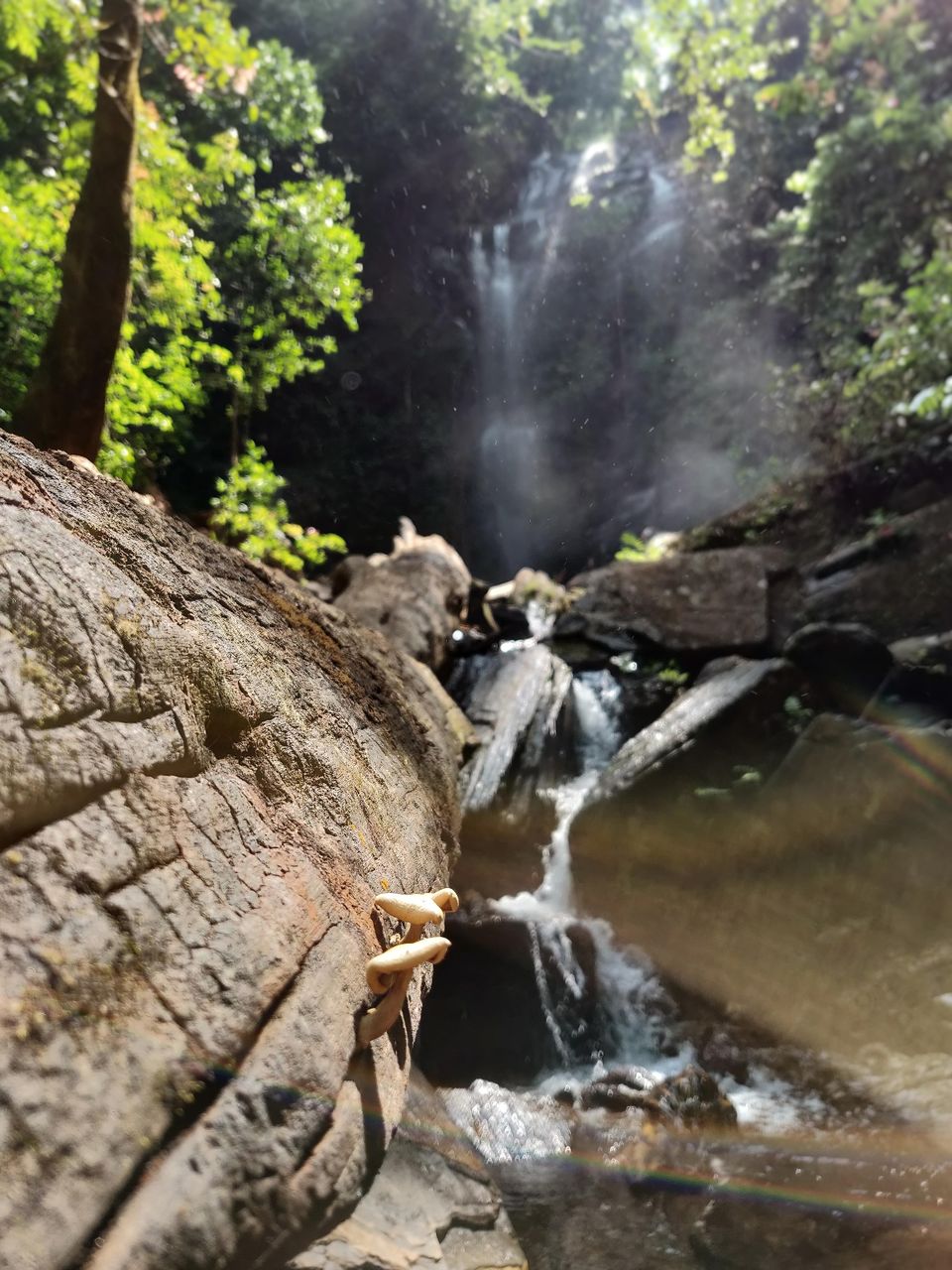 We were a group of 6 (super 6). Planned for a trek to Kodachadri in the month of November.
On the previous day we stayed in Kollur. Next day early in the morning we woke up at around 4 took a bath and left for Kodachadri which is around 30km from the hotel. The starting point of the trek is at Nittur. Here you can trek the hill or hire a Jeep if there are girls who say "we can't trek for so long!"😉
Total length of trek trail is around 15 KM (one side), This route will be  helpful in heavy rain. The Jeep takes you till PWD guest house, then there is a path till peak. Distance between kodachadri peak and PWD guest house is around 2 KM.
If you want to take a dip in the hidden Hidlumane falls you can take a deviation in the middle of the Jeep route which leads you to the infamous Hidlumane farm and the falls is a 30 min trek from there. The people are very polite and friendly. To continue your trek towards the peak you should cross the Hidlumane falls (make sure the falls isn't flooding). You can fill your bottles here if you want and continue to the peak.
After 5 km from the falls you can see the temple and there's a small tank from which you can refill your bottles. At this point you're almost done and left with just 2 km, and you reach the peak. Make sure you are not walking on the edge as it is very harmful.
We were able to complete the trek by 4 PM as we took Jeep while going up and trekked our way down the hill.
Camping is not allowed anywhere on the hill and any sort of intoxicants are prohibited. The cost of entry ticket is ₹20 per head.
One should carry a 2 litres water bottle. Some snacks and a glucose, some table salt in a sealed pack to get rid of leeches, and a basic first aid kit.
The place is real heaven and accomodates variety of species, please don't pollute this beautiful place with plastics. Take back what you take including small chocolate wrappers and bottles and dispose them properly. Leave the place as such. Be responsible and spread awareness. It helps our nation.
Information:
Jeep: Once you reach Nittur you can find. Or you can ask the guest house people for a Jeep from Kollur. They'll arrange it for you at a little extra cost.
Stay: Kollur, JAGADHAMBIKA guest house near the temple cost ₹500 per room per night.
Food: if you are used to temple food it's pretty tasty, no great restaurants nearby.
*Tip: Keep an odomos naturals with you, you might need it often 😜.