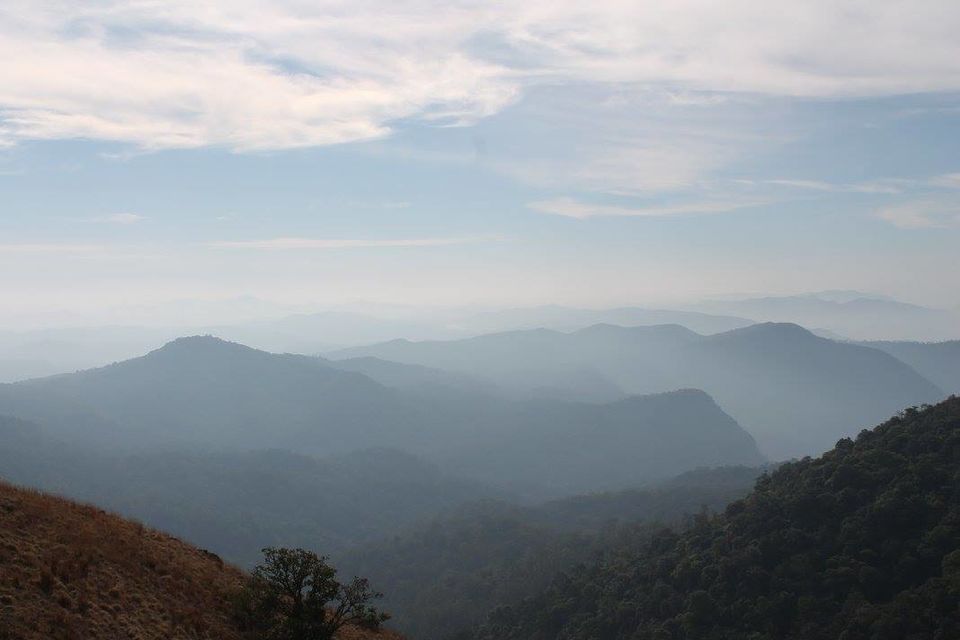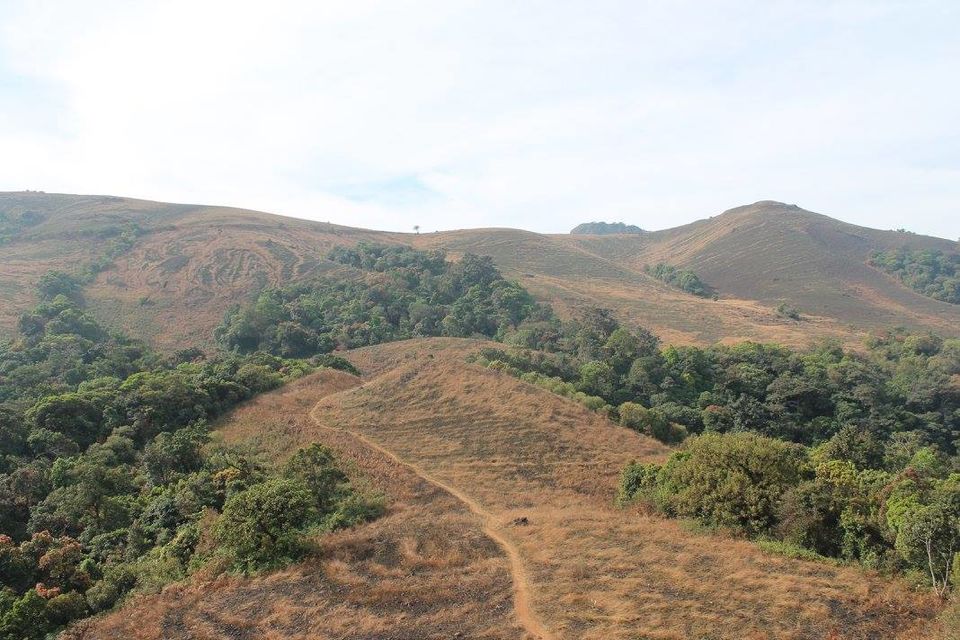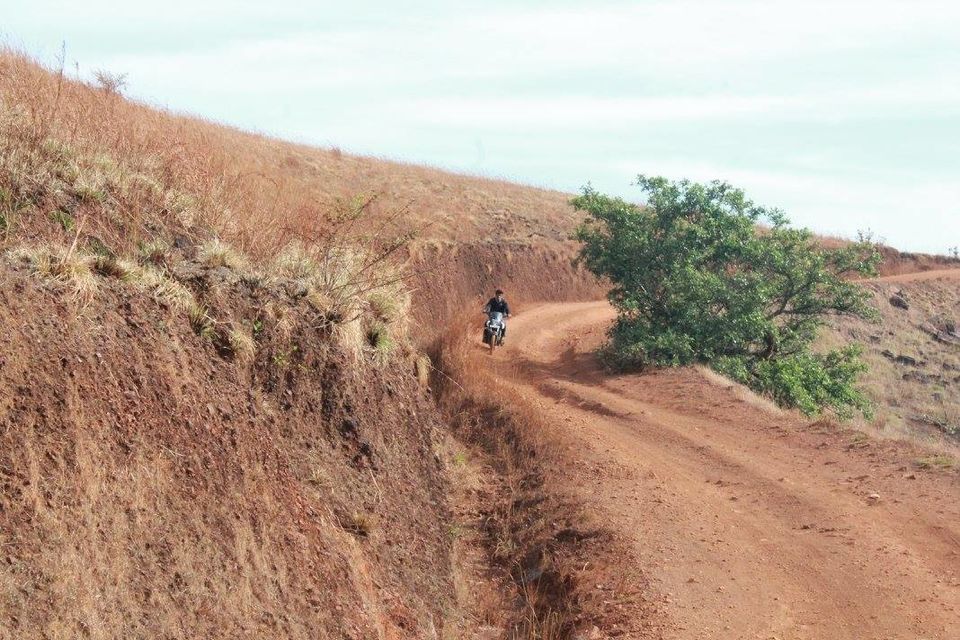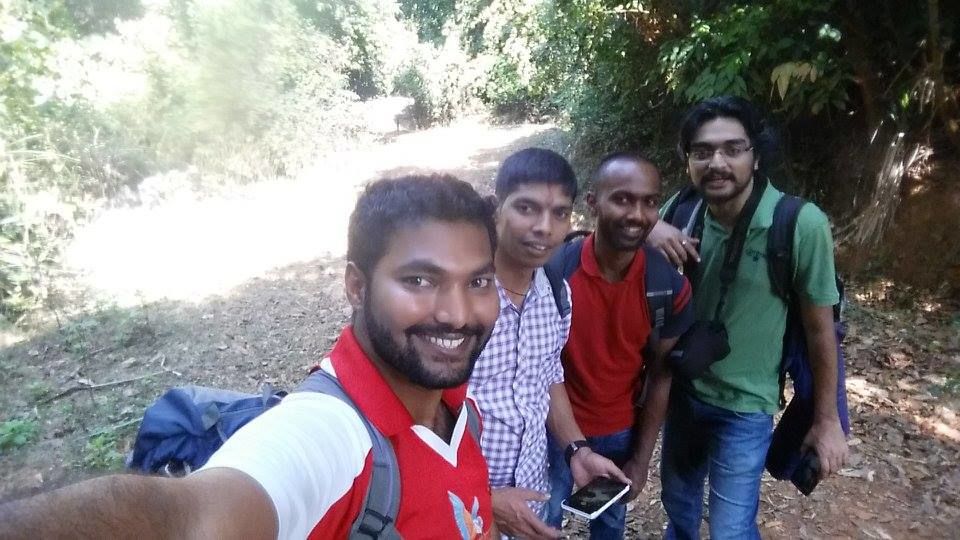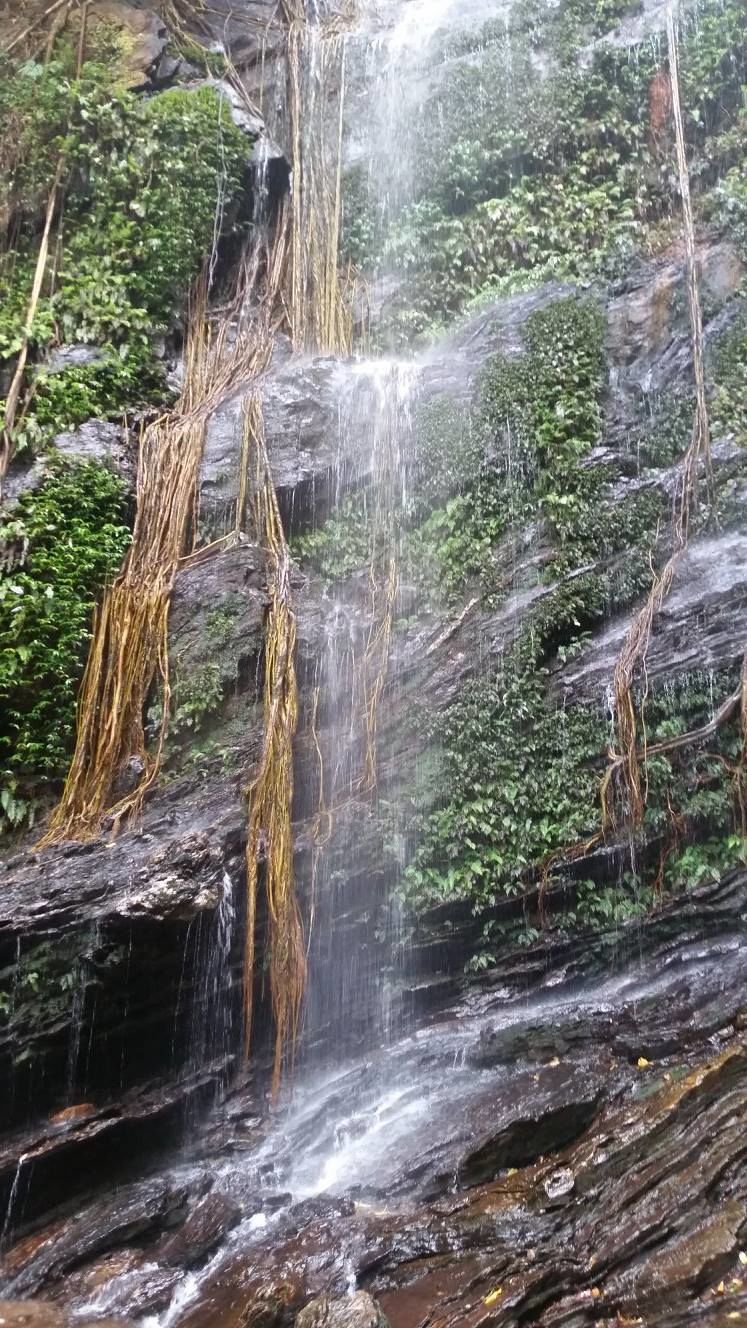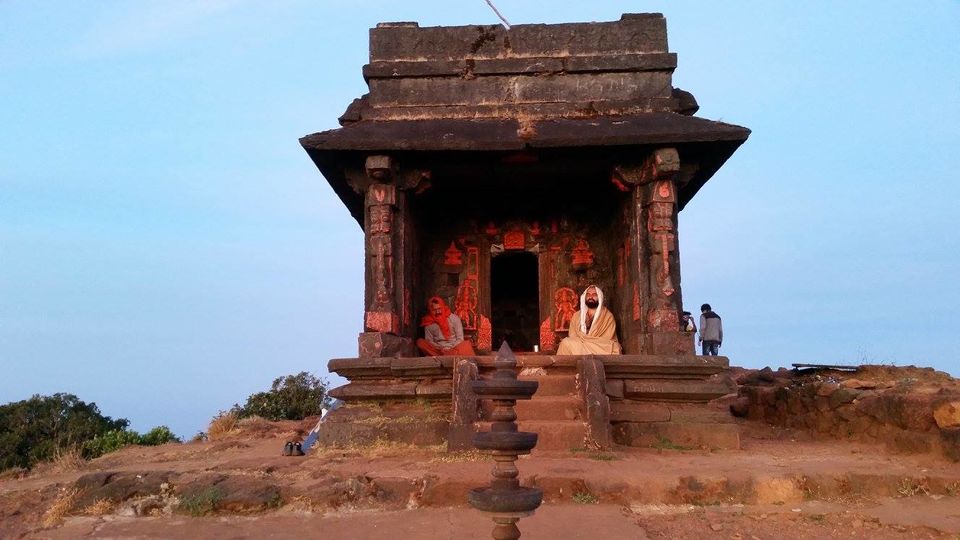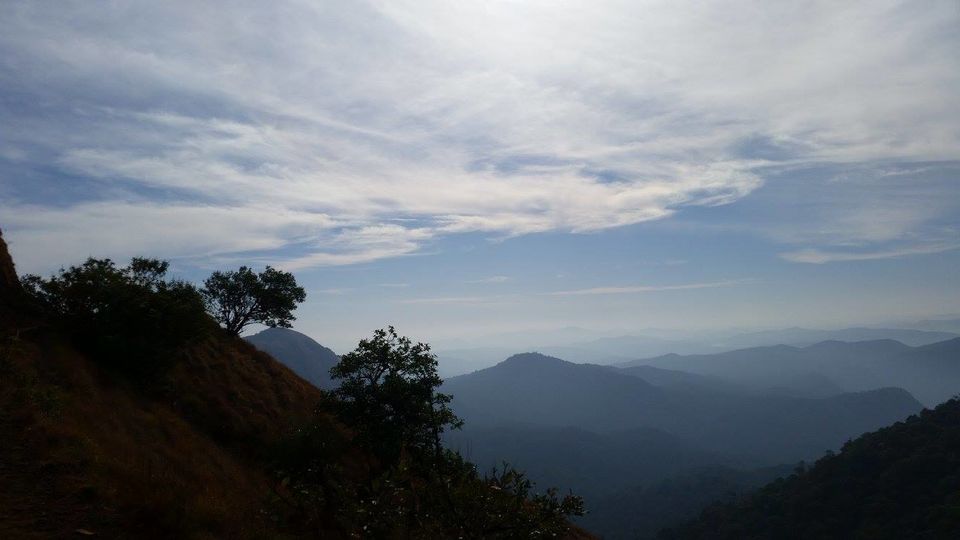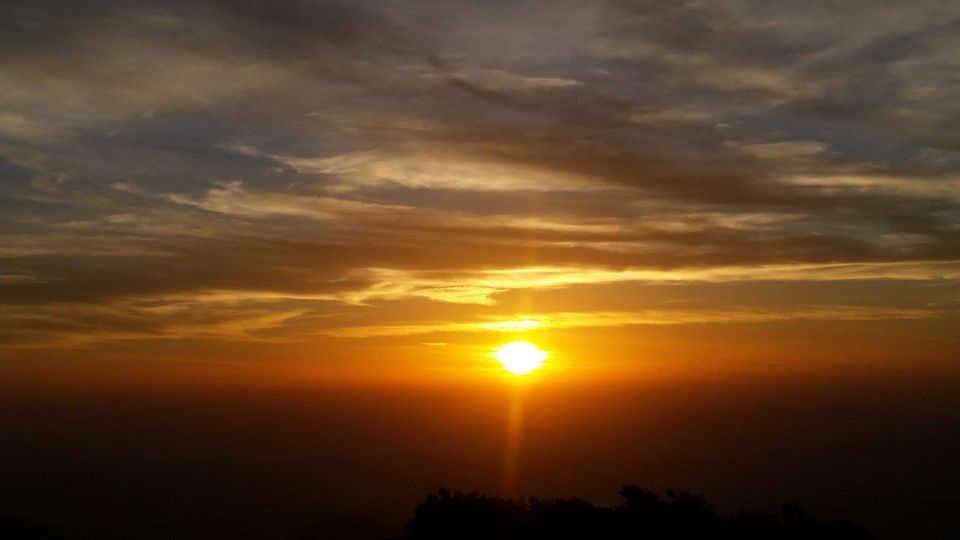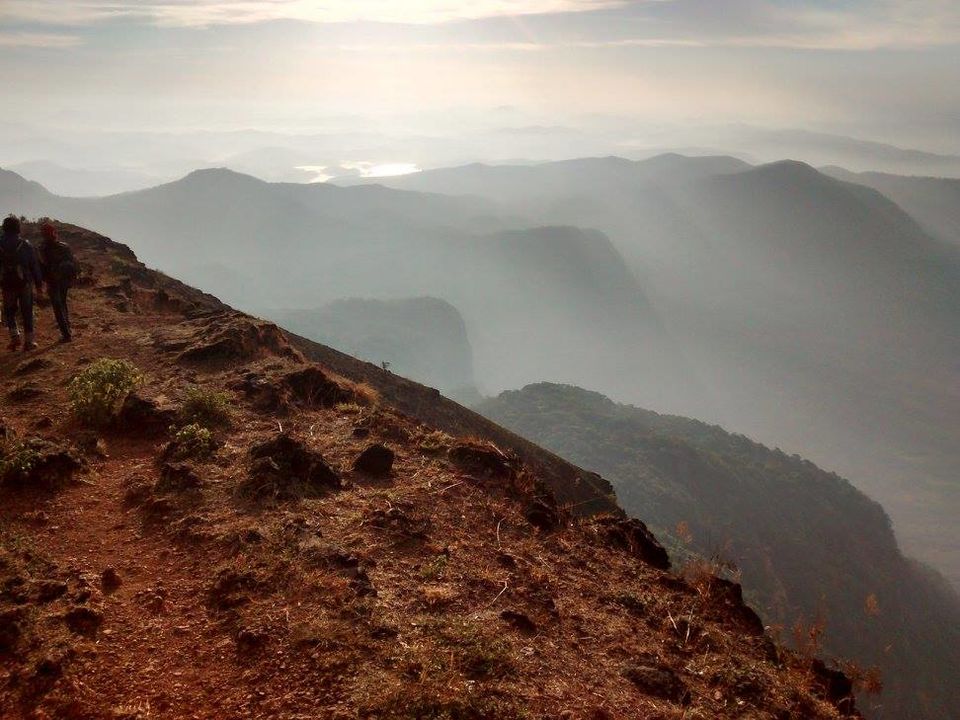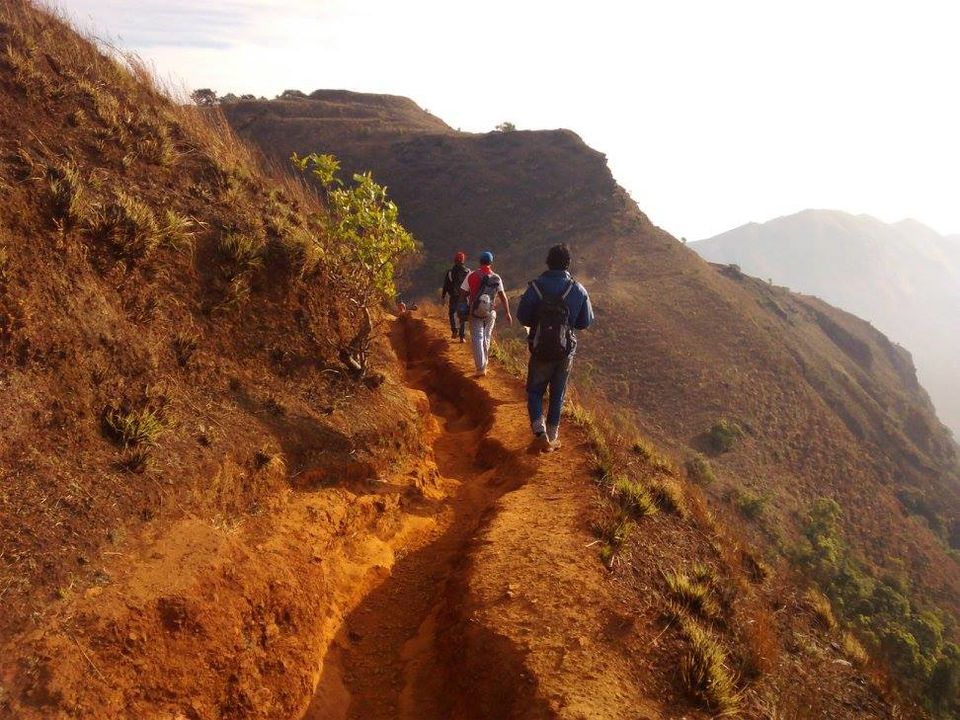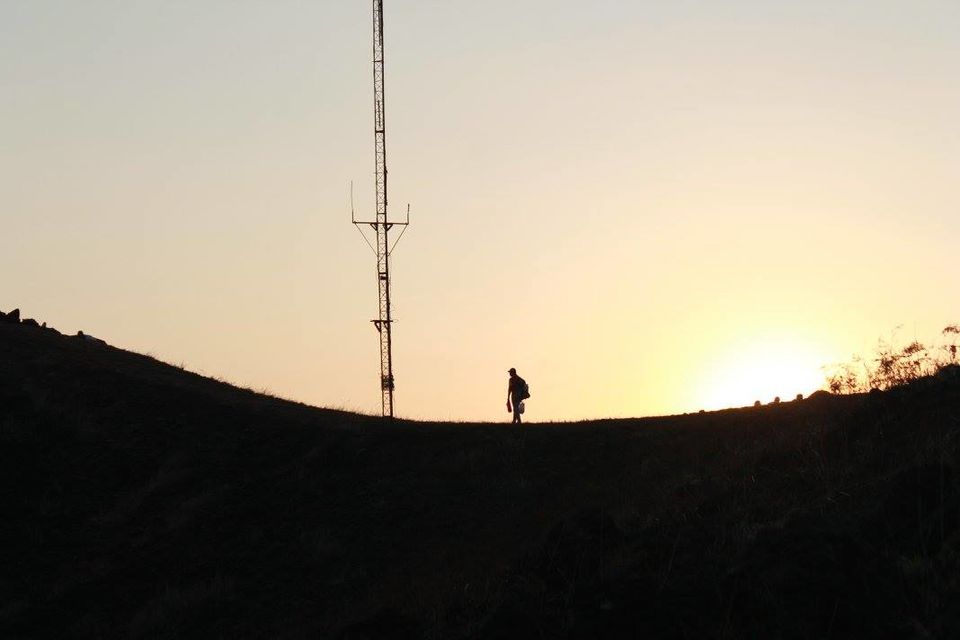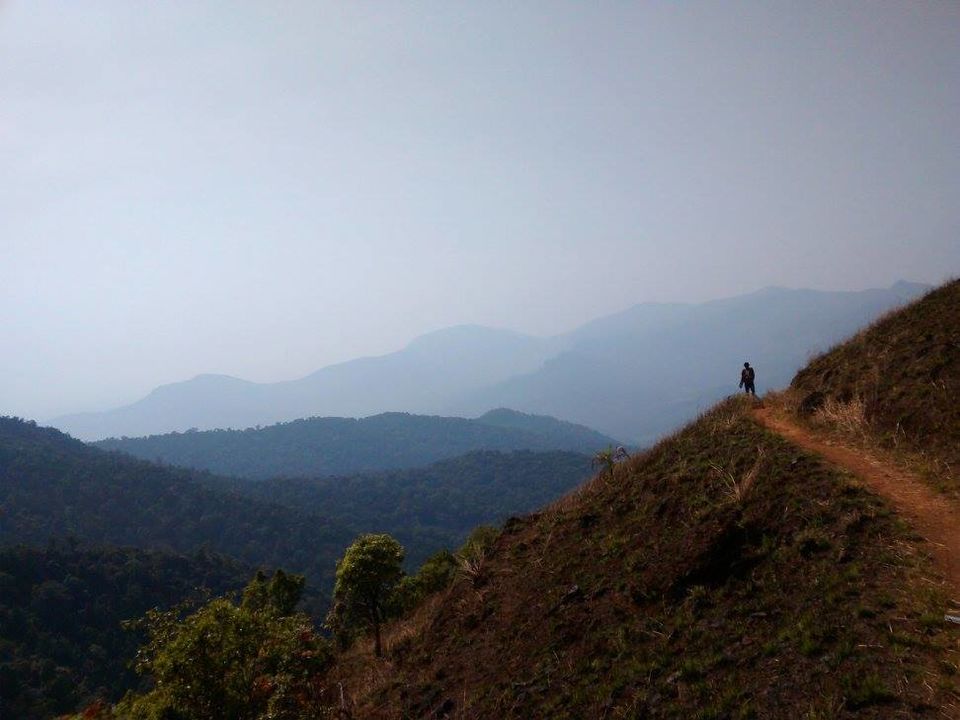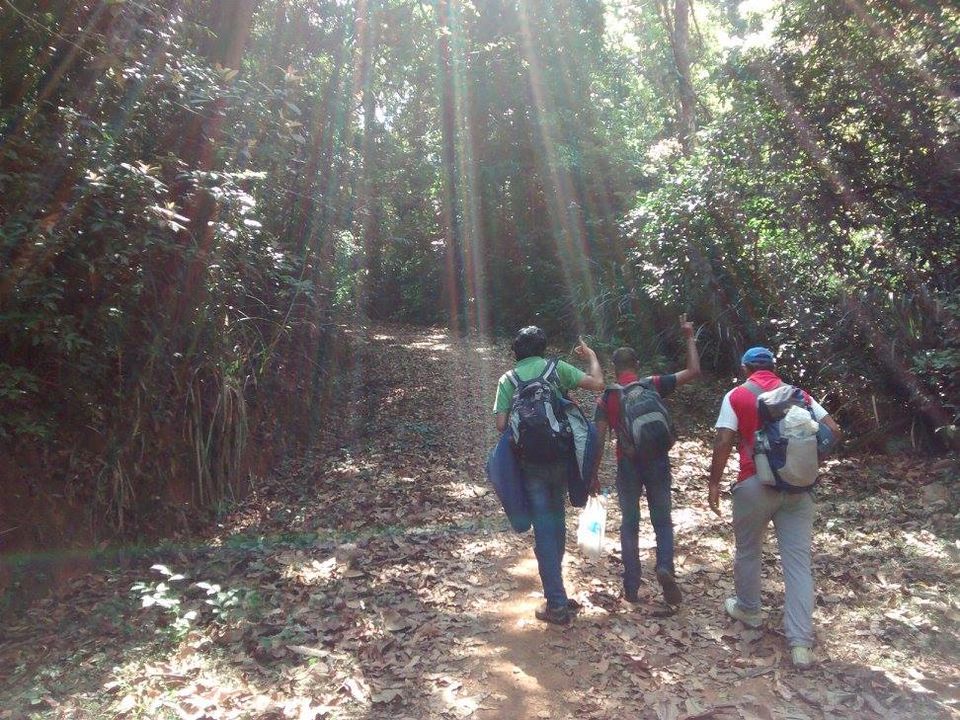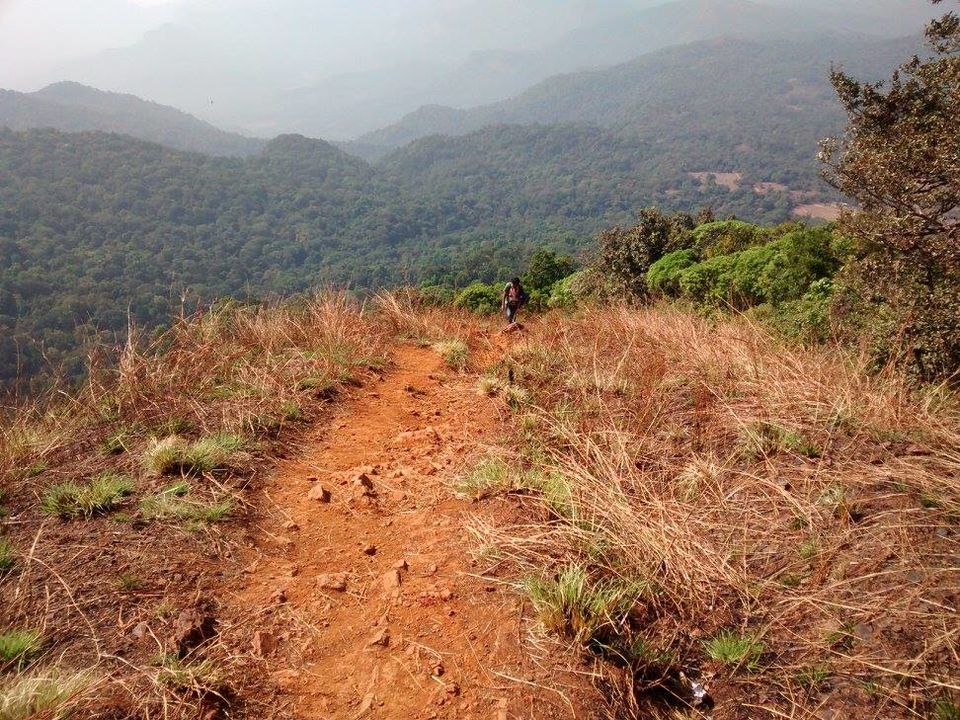 TYPE - Mountainous
DISTANCE - 400 KMs approx. from Bengaluru
FOOD - Available at peak
STAY - Available, Camp site available
BEST TIME - October to February
Kodachadri is explorers paradise, late January is one such good time. There are many ways to reach to the peak, Jeep route from Nittur is mostly used and rests are trekking routes. Our adventure started from Bengaluru itself, we got into a wrong bus that stops at Kollur via Udupi (longest bus route!!); without choice but with lot of energy we got down at Kollur; rented a room, within no time we were ready with a speedy visit to the temple. We hired a car, as suggested by the driver we started from Kaarikatte.
Initial trek is Jeep route, so we weren't tired, went on till Santhosh Hotel*. From here on the trek is moderately difficult also quite adventurous, regular trekkers will love it. This goes on till Bhatrumane/Guest House, the last stop for Jeeps. From here its another 20 mins trek to the Shankaracharya Peeta (Sanctum), the peak. The route further goes down to a natural view point to the left and another holy place at the right. We wanted to camp at the summit but due to restrictions* and high wind speeds we had to stay inside the Sanctum itself. We sky gazed till 10 pm eating whatever food we had, it was very cold and windy. Early morning with beautiful sunrise and with beautiful scenery made our return trek memorable. We wanted to go Nittur via Hindlumane waterfalls. This route is again moderately difficult but with a good ice water bath at Hindlumane water falls we regained our energy. From the waterfalls, the route is easy but lengthy, better ask for lift to someone or plan an alternative.
*Camping at the summit requires permission from forest department (according to info from Bhatrumane and Guest House). There are lot of blogs which give detailed information about this place.
PS:- Please keep the place you visit clean and tidy, collect any garbage and dispose properly.
You can get all the facilities here, its the last stop via Jeep.