Whenever someone talks about Malaysia, the first thing that pops my mind is an incident that happened in Petronas Tower, Kuala Lumpur. Well, let me just take you back when I was 6 years old. I remember visiting the mall and then started crying over a skirt inside the store. No, it wasn't any ordinary skirt - it was Versace. Yes, I loved labels even as a child. Though, I hardly knew that time it was designer but I guess I was always a star kid. ???? ????
Anyway, in the month of June 2019, I got a chance to visit Malaysia again with but this time to explore the unexplored place - Sabah. , is a Malaysian state located in the northern portion of Borneo. It is popularly known for having Malaysia's highest peak - Mount Kinabalu. Beaches, Rain-forest and wildlife are few other things which it is well-known for.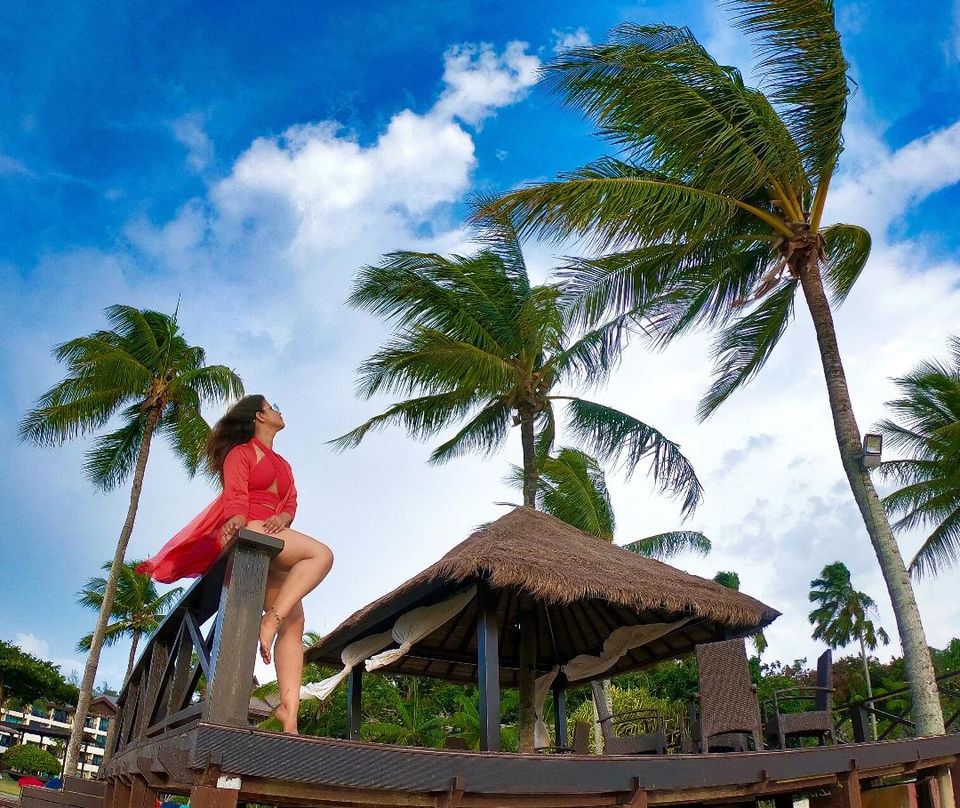 I started my trip along with four other travel bloggers from Jaipur to Kota Kinabalu via Kuala Lumpur with our travel partner - . We reached the destination in the evening. After checking in the hotel, we went out for an early dinner to try out the local Malaysian cuisine.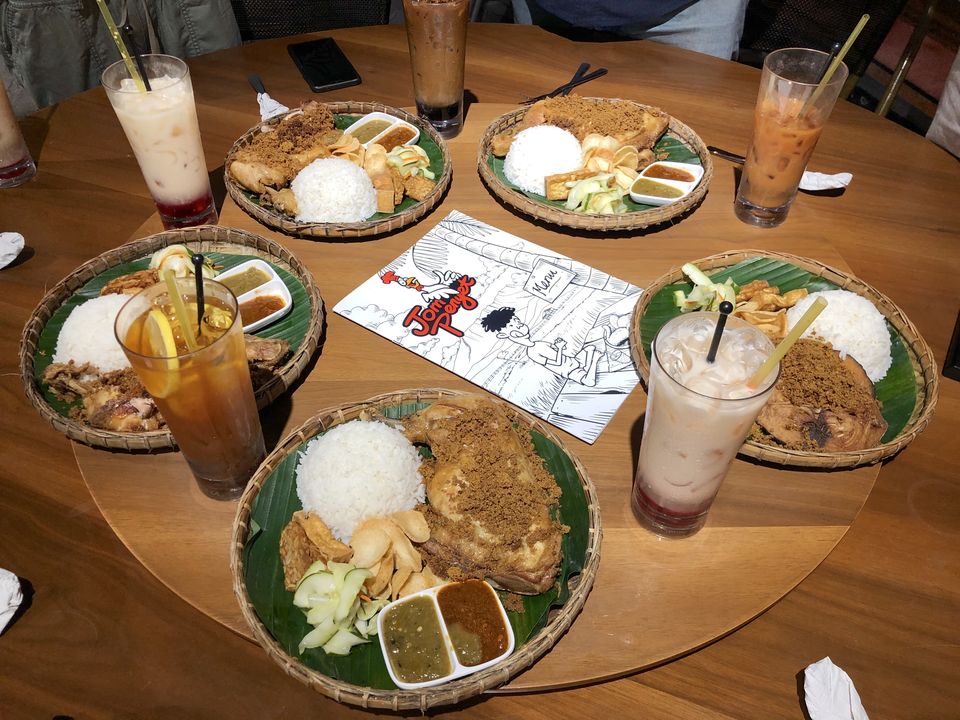 Next morning, we planned our day with places we wanted to explore in Kota Kinabalu. The first on our list was Masjid Bandaraya or floating mosque, so called as it is surrounded by human-made lagoon. It was totally a picturesque sight.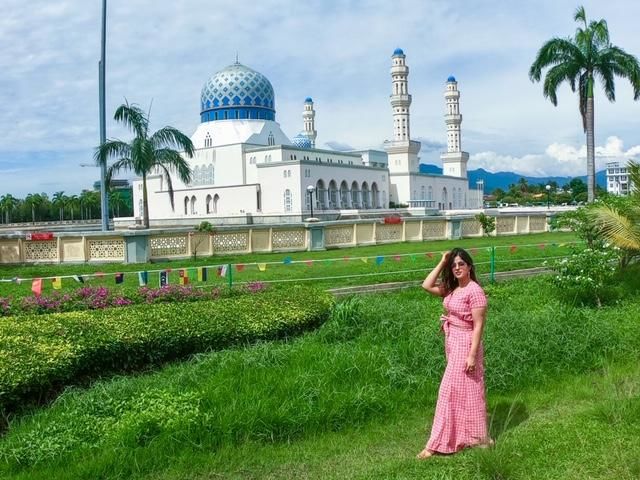 Post our visit to the mosque, we headed to Sabah state museum to witness Malaysia's biggest whale skeleton, as recorded by 'Malaysian book of records'. The museum is divided into main building, heritage village and science and education center. One can get insights of Sabah's culture, history, ethnography and archaeology inside the main building of the museum. Not to miss the heritage village, walk through a suspension bridge and experience a whole new world.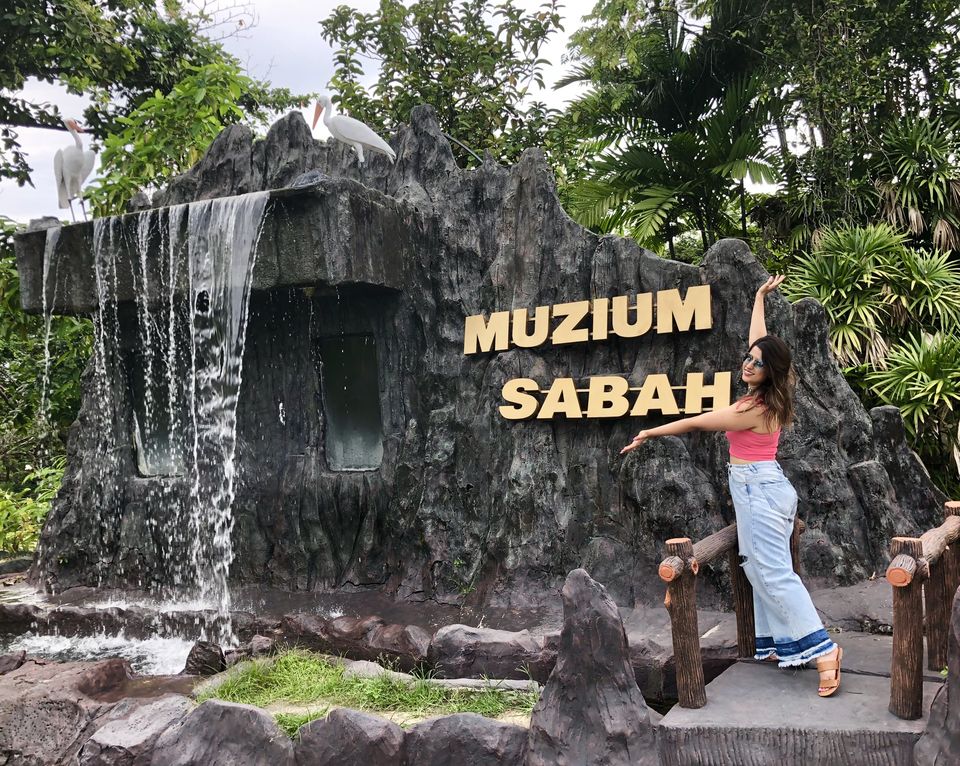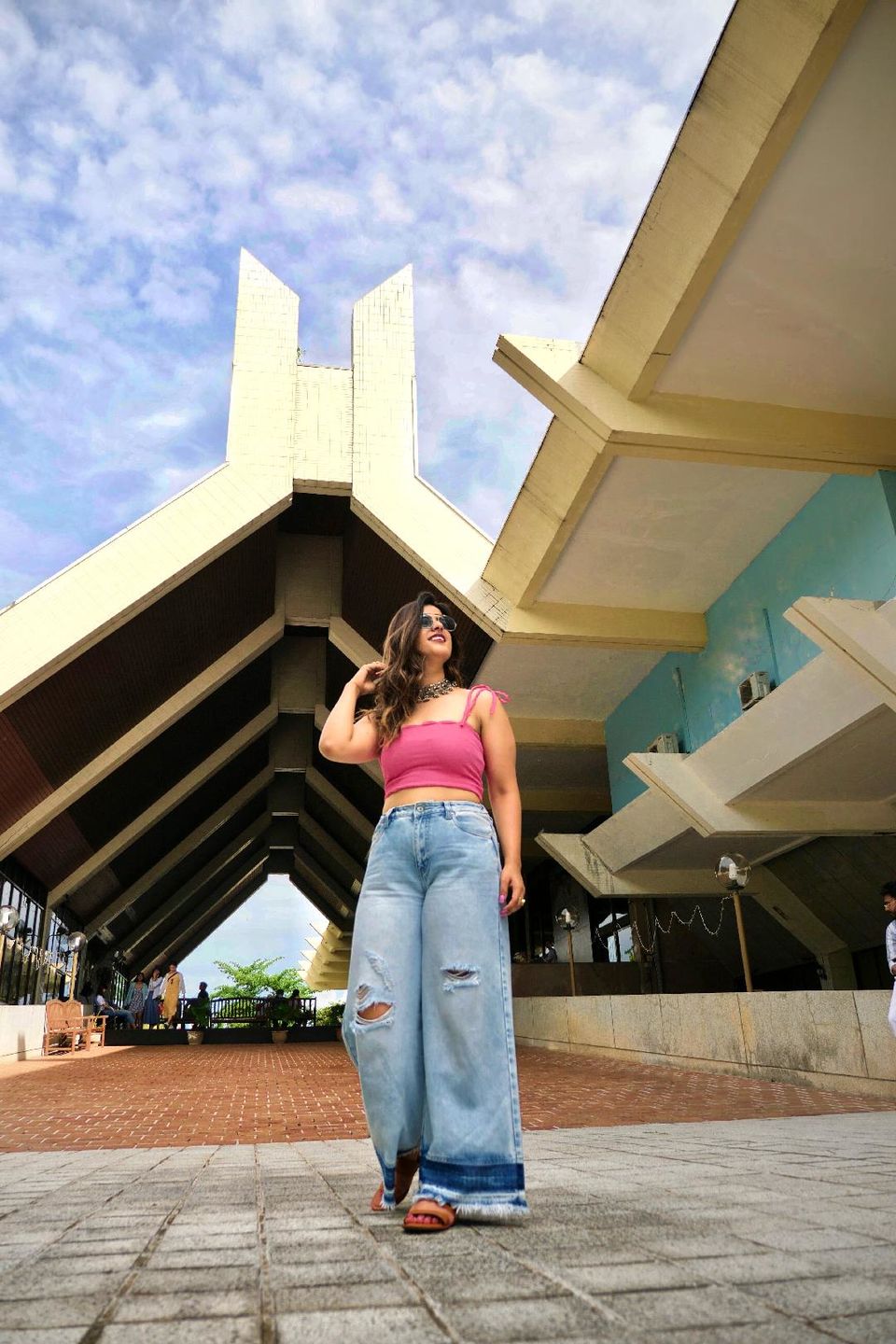 After spending time in the museum, we headed back to our hotel for lunch and relaxed for a while, just to get ready again for Tanjung Aru beach. The beach is known to have one of the most beautiful sunset in Sabah. Witnessing the same, I totally agree to this! Spent some quality time at the beach and getting clicked, we binged on some delicious street food served at the local stalls.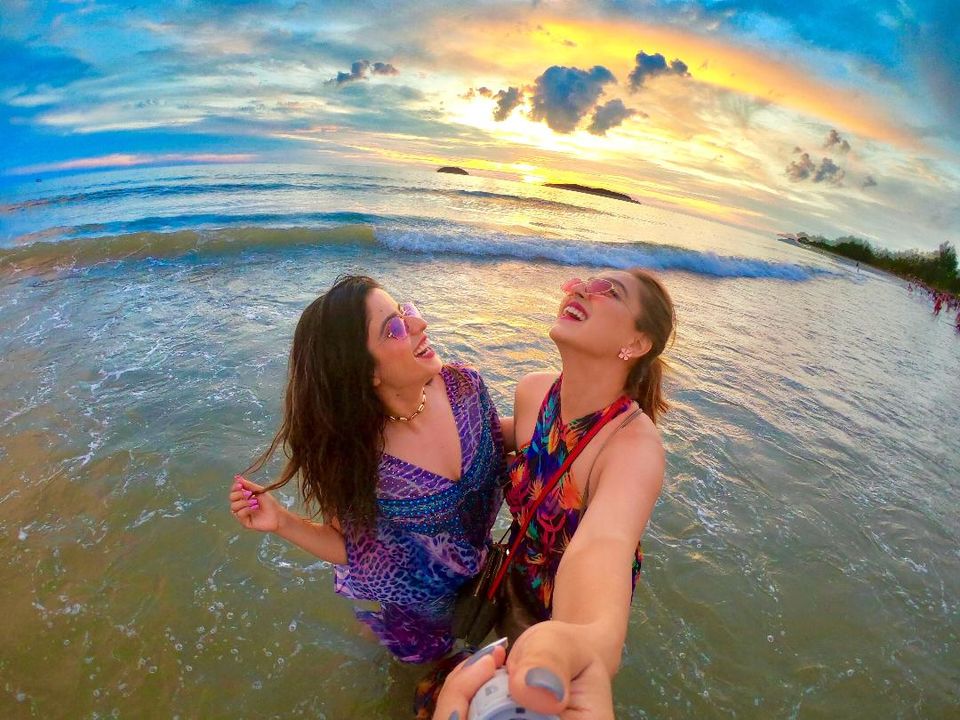 Before ending our day, we wanted to experience the nightlife. For the same, we inquired few locals who directed us to go to BED club at the Waterfront. Enjoy live band performances, cocktails and various cuisines being served at the clubs, bars and restaurants. The place is lively even at 3 am in the morning. Yes, you can party all night!!!
After covering the city for first two days, day 3 we headed for a planned trip to Kondis Point in Kiulu which was organised by Travel Dot Earth and Borneo Holidays.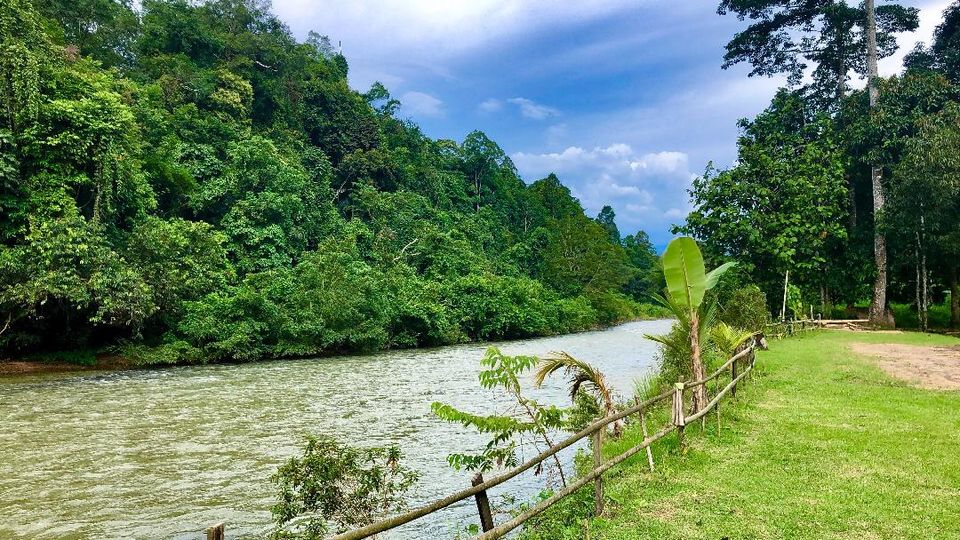 There we were greeted by a local family, who owned the place and showed us around. Right next to the river, we stayed in wooden huts. The view from the huts was spectacular. After resting in for a while, we went trekking to know about the local flora of that region and experience the natural beauty. 'LastMan', 'Boy' as the locals introduced themselves, took us around showing and giving information about edible plants, dangerous ones and the ones which helps in healing. The trek lasted for almost 3 hours. Being my first trek experience, it was bit scary yet enjoyable! Post the trek, we had our lunch at the camp site.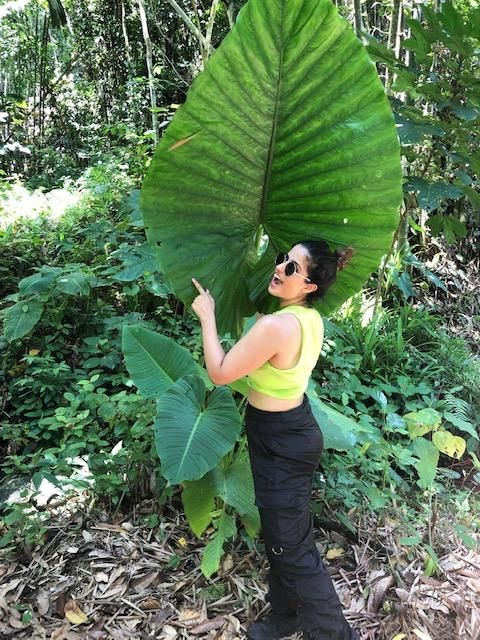 Enjoying the view, we clicked few pictures at sunset and stayed by the riverside.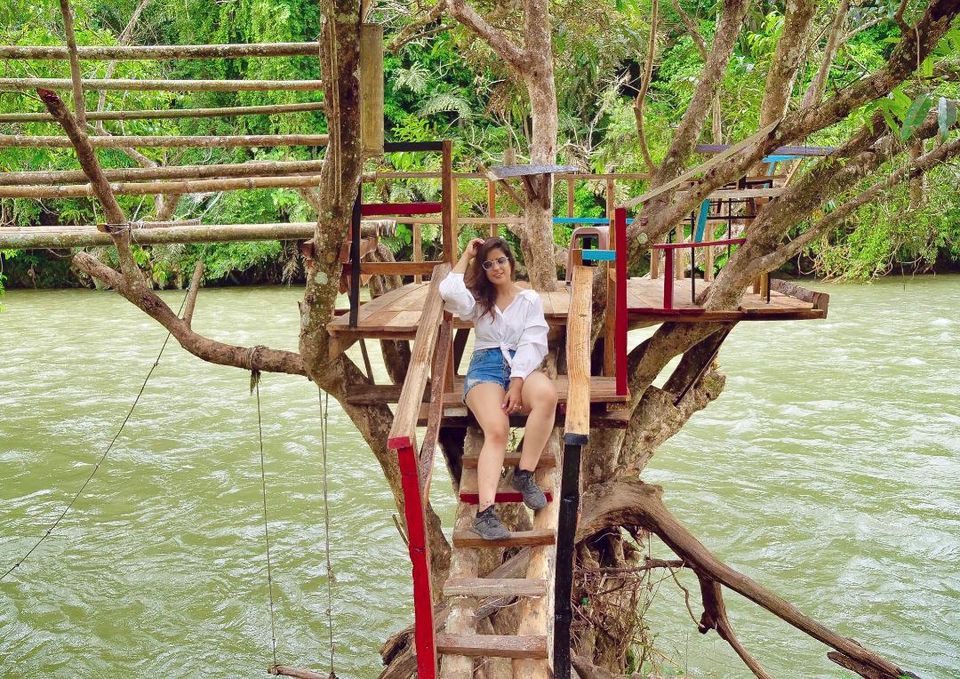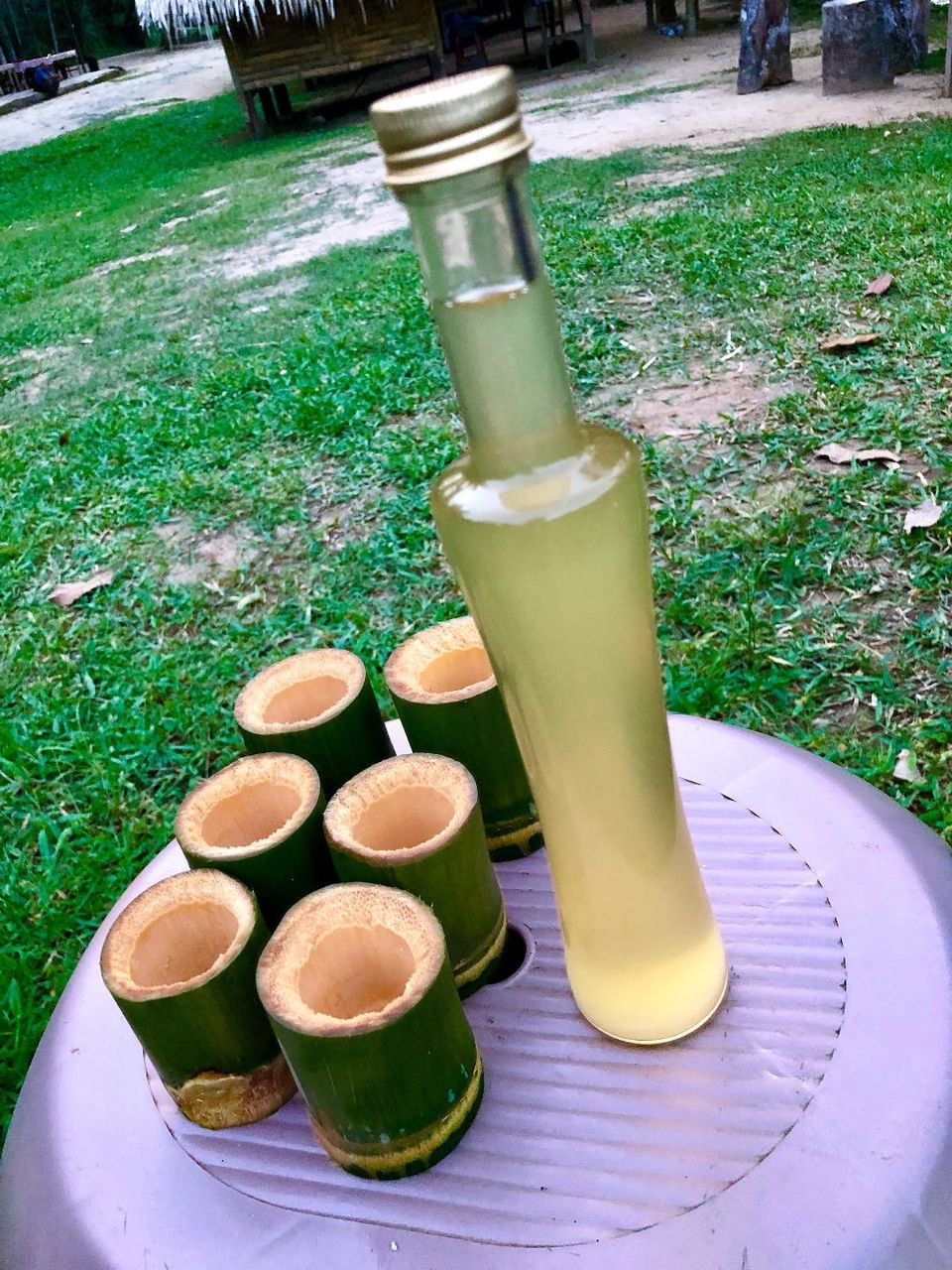 Later at night, while setting up the bonfire, we tried the local alcohol of that region. Trust me, I got high even with a single glass. While exchanging stories about Sabah and India over dinner, it was so interesting to know that the locals new one Bollywood song from Shah Rukh Khan's movie 'Kuch Kuch Hota hai'. ???? After our dinner, the kids entertained us with a beautiful performance. We also joined them and learned few steps. Being a hardcore Punjabi, I also taught them few Bhangra steps which they really enjoyed doing. That's the beauty of cultural exchange, the place was filled with nothing but laughter. The day ended with a warm note.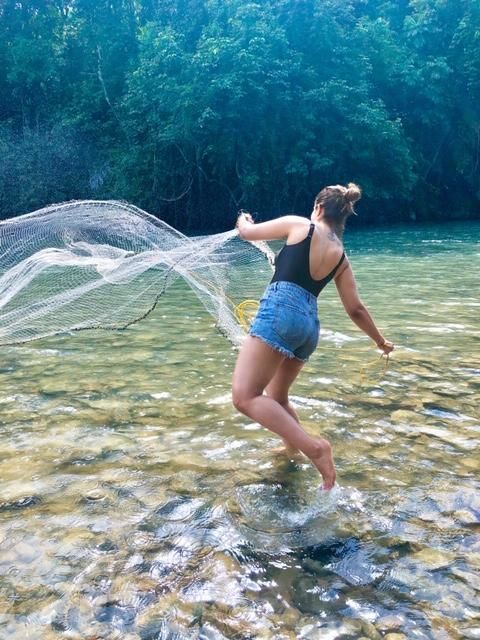 Day 4, we woke up early and had our breakfast, then went out for fishing.This was again my first time, though I couldn't catch fish but I thoroughly enjoyed it. Learning to hold the net and throwing it in a certain manner, was quite an informative session. Unfortunately, my friend lost her ring while throwing the net. A lesson learnt by all of us. Not to wear accessories while doing fishing!
After fishing, we went for white water rafting. It is one of my favorite water sports. P.S. I love beating other teams and I always lead the raft. ???? We even got to do body floating, which was such a fun experience. The whole rafting session lasted for an hour. We were quite tired after beating all the other rafts. ????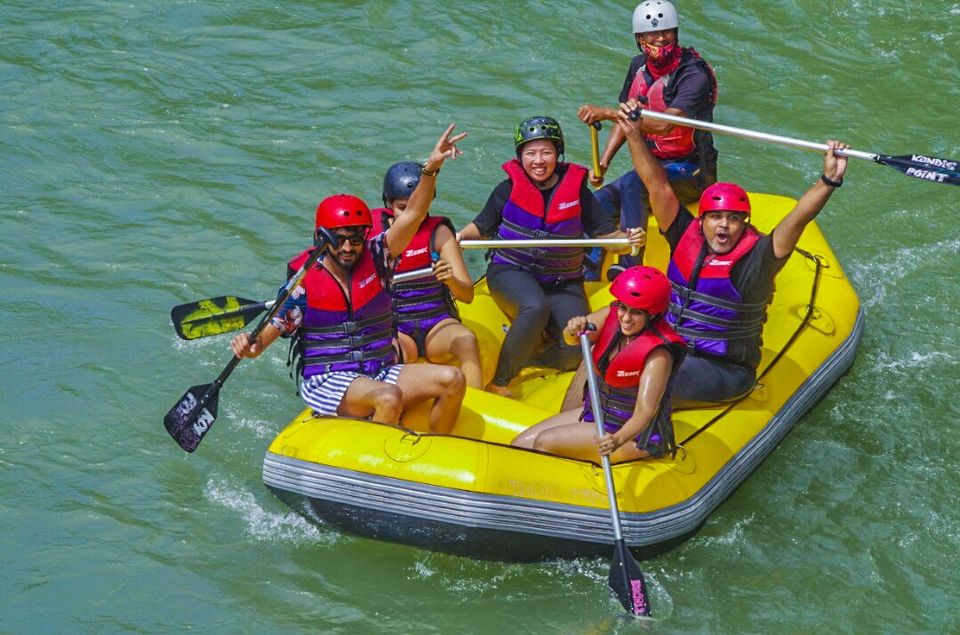 In the afternoon, we packed our bags and headed back to our hotel. This was the worst part, bidding goodbye a mesmerizing view and such a lovely family who gave us so many memories to cherish for a lifetime. ????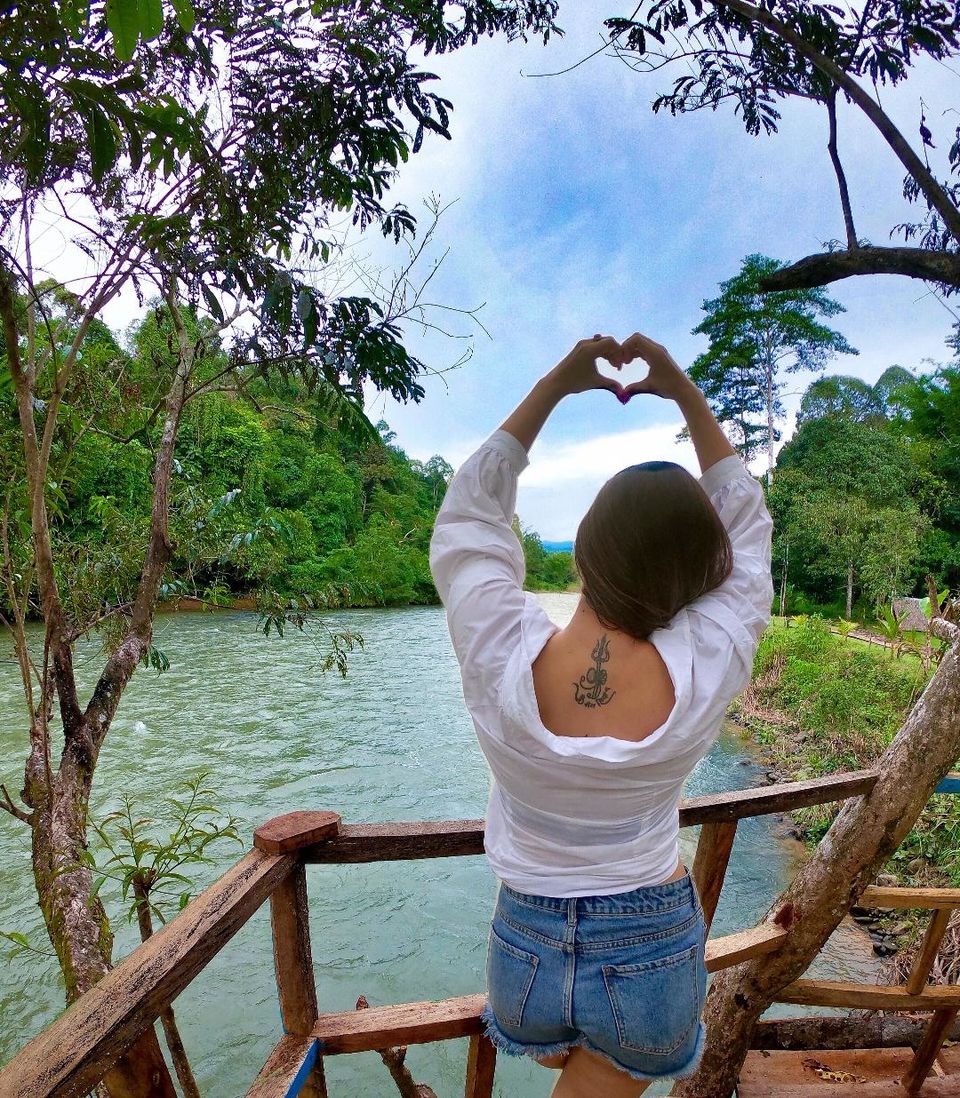 Back in our hotel, we decided to relax for a while before exploring the streets of Kota Kinabalu. We did a street style shoot, afterwards headed to the mall. The best part of shopping in Malaysia is it is now a tax free country. Also, one gets additional 5% off on selected brands on showing their passports. Insider, Charles N Keith is dirt cheap!!! Post our mall visit, a special dinner was organised for us at an Indian restaurant where we hogged on Dal Makhni and Butter Chicken like anything. It was so yum!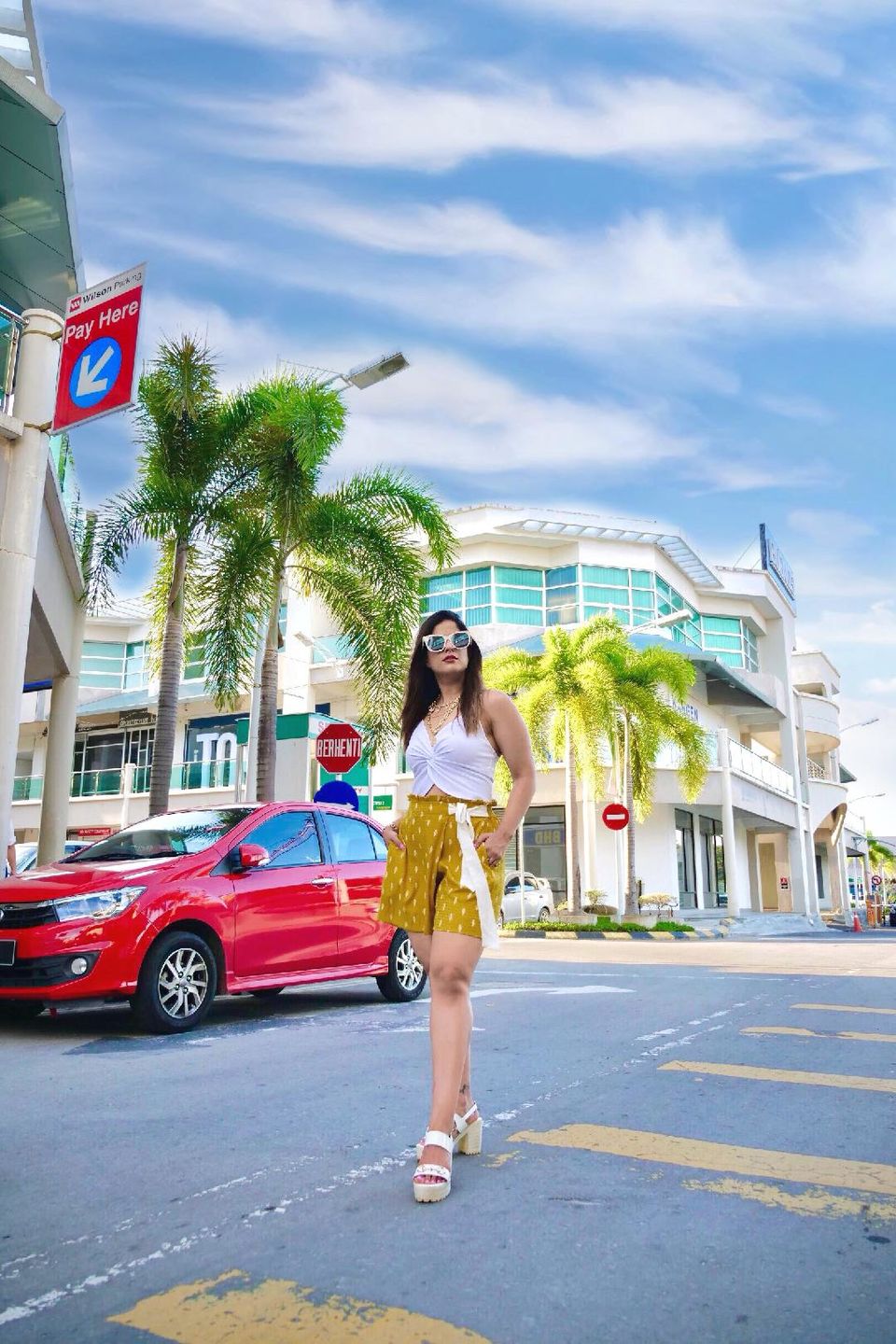 Day 5, started quite early as we drove one hour to reach to Shangri-La Rasa Ria for our International Bloggers Convention. The beach facing property with lush green lawns was absolutely beautiful.Every corner of the hotel was worth getting clicked. While, attending the convention I shot few looks at the property. Spent the evening at the beach and had amazing time at the sun-downer party where we were served mouthwatering food ????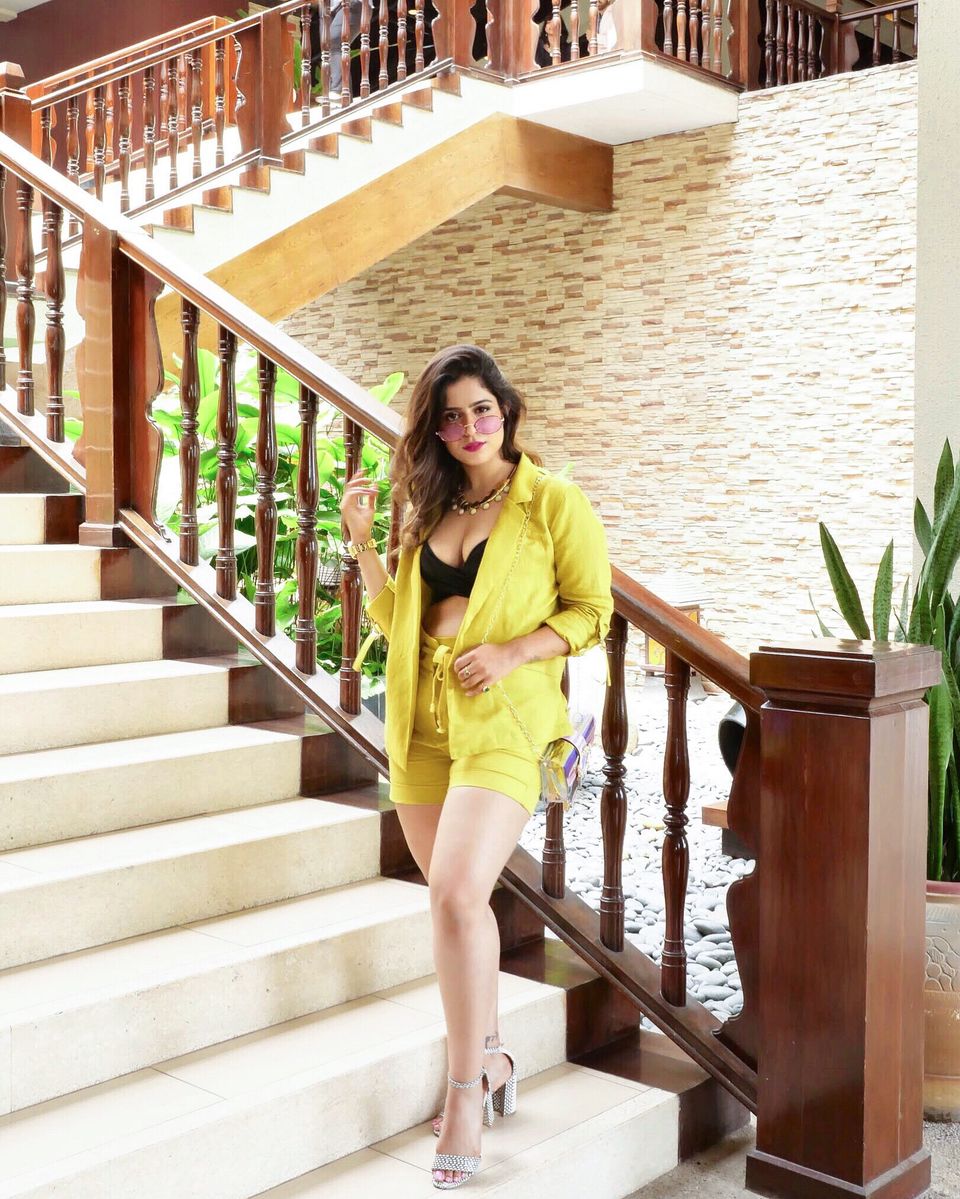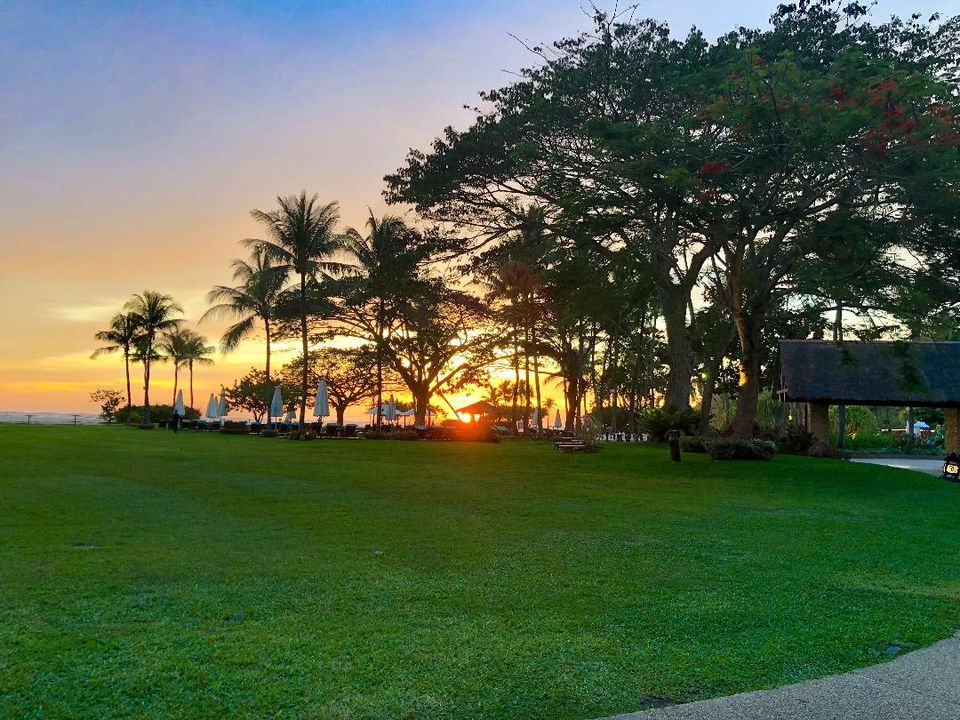 Day 6, we had a long day planned at Shangri-La Rasa Ria . Starting off with International Bloggers Convention, we interacted with Malaysian bloggers. In the evening, we got a property tour followed by snacks.
It was now time for the most awaited part of our trip, the red carpet event by Travel Dot Earth, The Earthys Awards night. The night kicked off with some spectacular Malaysian cultural shows, along with award distribution ceremony. Not just that, after the ceremony a special Bollywood DJ night was held for us where almost everyone was high and danced their heart out. And, this is how we put an end to the glamorous night.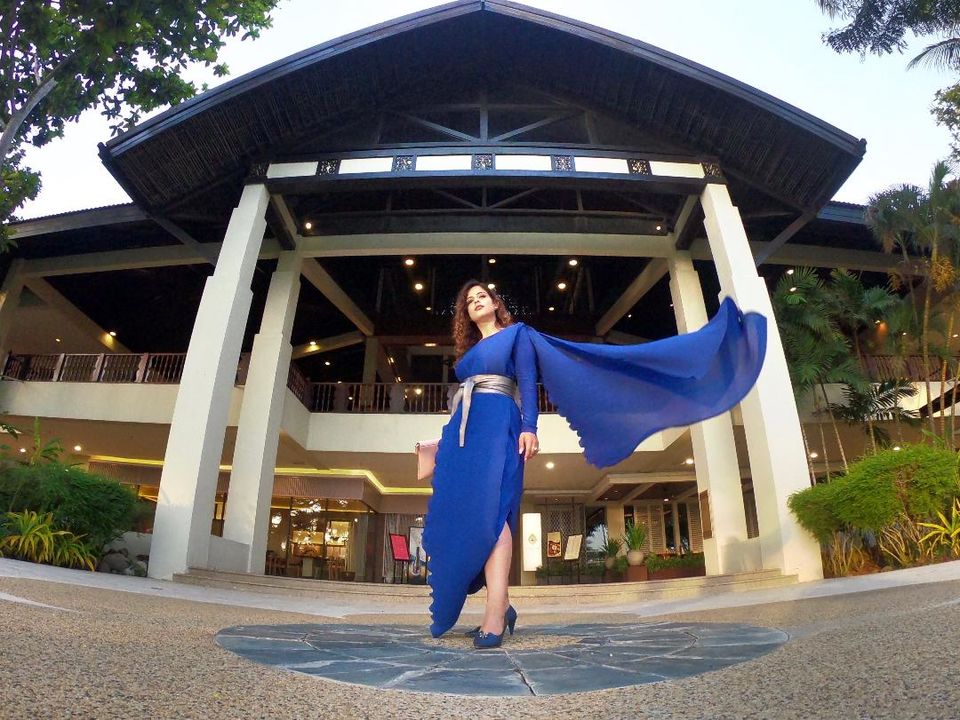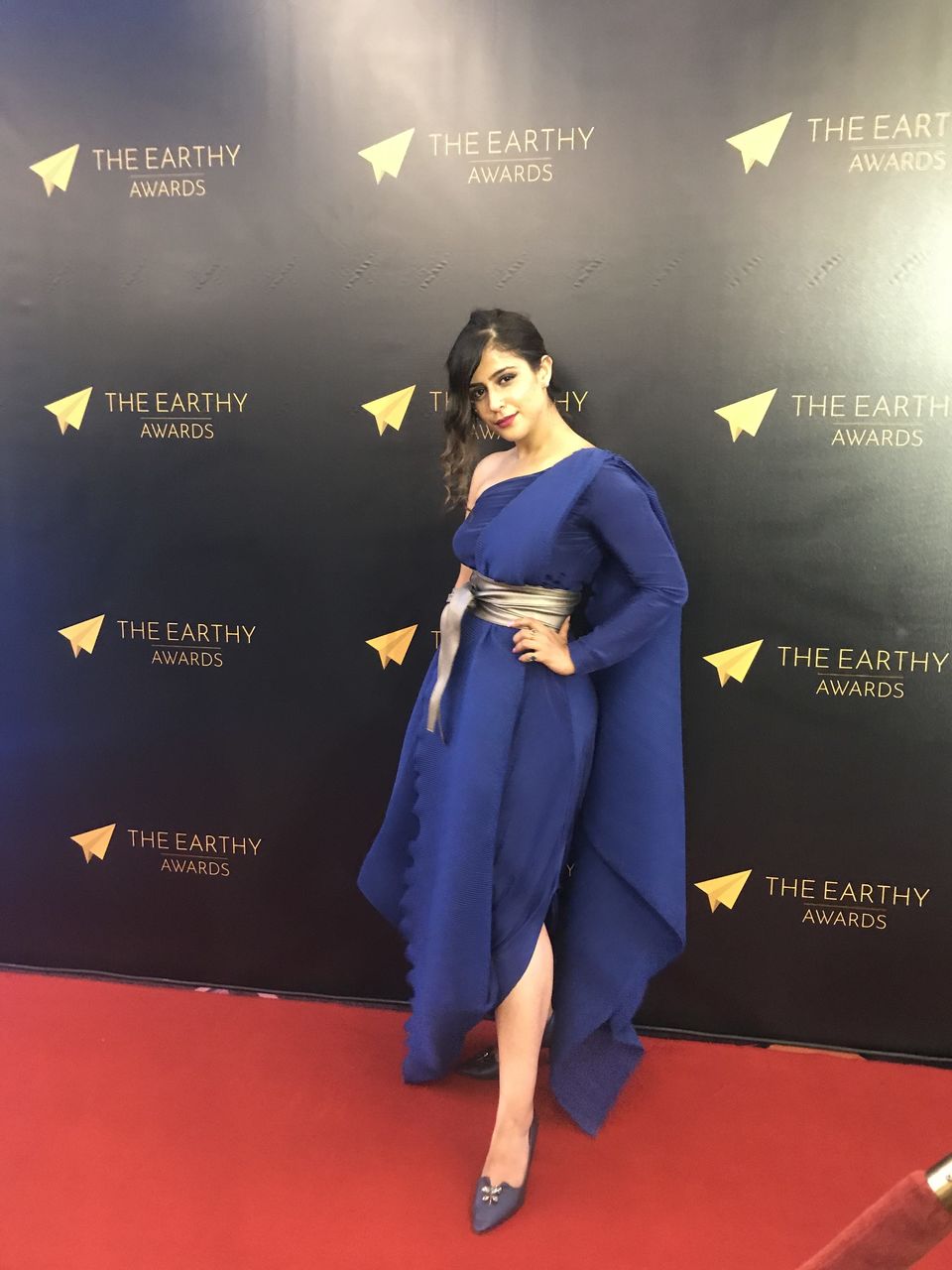 Next morning, we left for the airport with beautiful memories of Sabah and the amazing people. ????
Sabah, an unexplored destination that offers beaches, mountains, rain-forests and wildlife all in one place. Add this to your list of next travel destinations. It's totally worth it! ????