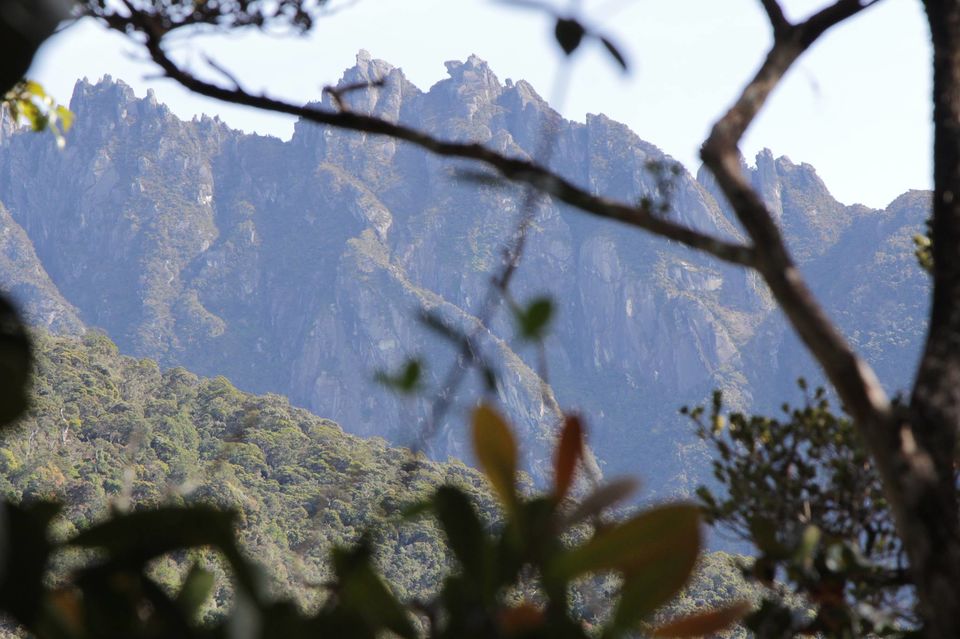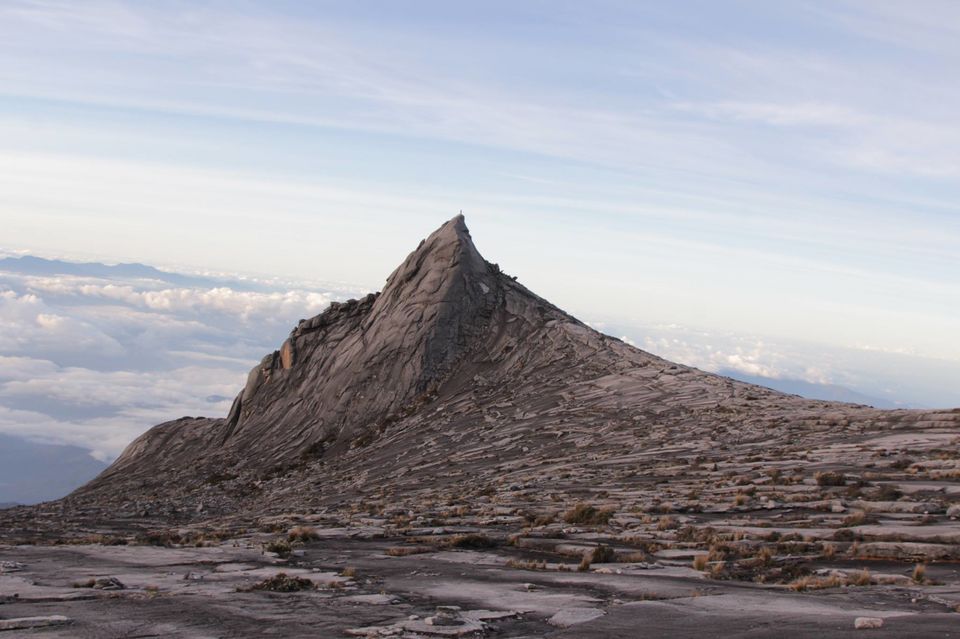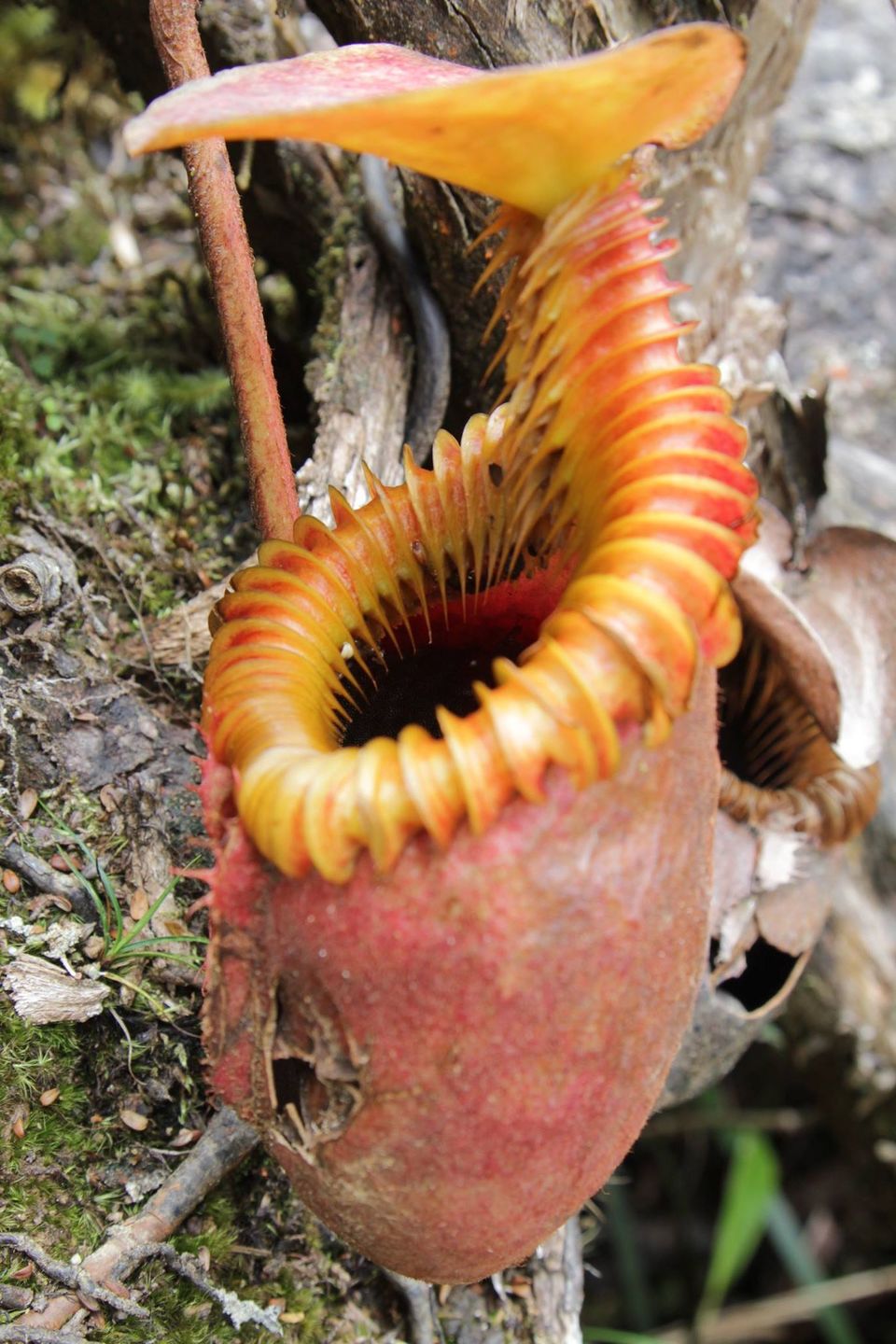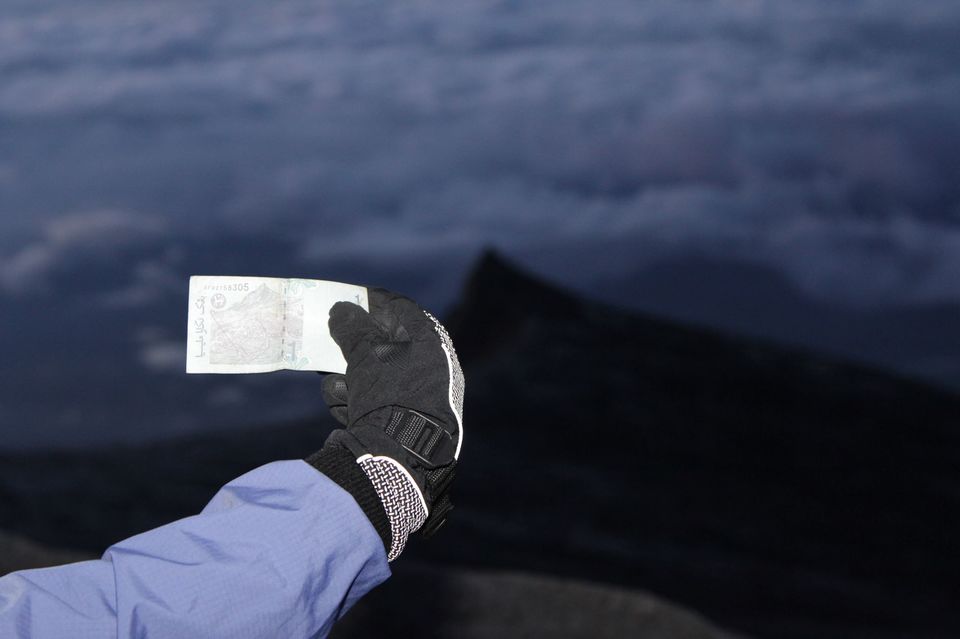 This is for sharing my experience purpose, this trip is not bookable as it serves to help you out with your planning purpose only.
Mt Kinabalu Itinerary
Four familiar faces decided to embark on a journey that they will never forget...EVER !!
As said by a beloved young man from the trip " It brings the best and worst out of you"
Mission : To climb and conquer Mount Kinabalu which is located in the state of Sabah, Malaysia. Which is also known as Borneo. We decided on Mesilau - Peak - Timpohon trail.
The guide that was with us was the best that we could ever asked for. He was very supportive and NEVER EVER ONCE given up on us. He made sure that all of us made it up to the peak. I wouldn't mind going back just to say "Hi" to this one tough cookie here.
If you would like to get hold of this amazing guy, trust me - this guy will make sure you reach the peak. You may contact him ; Azmie : +6012 8420 668 / Tuji : +6013 8966 701.
Bookings to climb Mount Kinabalu can be done via direct liaison with :
Juanita | GSO | SUTERA SANCTUARY LODGES Kota Kinabalu Malaysia sslpresv1@suteraharbour.com.my | www.suteraharbour.com | General 6088 318 888 Direct 6088 308914 Fax 6088 308482 SUTERA HARBOUR RESORT • GOLF • MARINA • SPA • COUNTRY CLUB
You may contact :Farah Suhaimi / Karlina / Hawa,
SSL - Reservation 01 <sslpresv1@suteraharbour.com.my> or info@suterasanctuarylodges.com.my
**Note : Bookings are open 6 months before your climbing dates.
So did we conquer the mountain? Read on to find out.
Flight tickets : MYR 100 return ( we booked during promotion months ahead) - Malindo Air
RM 10 : Airport shuttle bus KL Central to Kuala Lumpur International Airport.
Check in to backpacker : - evening, after arrival at KK
**Free transport from KK airport to Backpacker – Nicolas : 014 – 862 6186 / 088- 270 976
Driver was not available to pick us up. We took a Cab with RM 30 and got it refunded immediately over the reception counter before we checked into our rooms.
BORNEO GLOBAL BACKPACKERS
http://www.bgbackpackers.com/
Ground & 1st Floor, Lot No. 29, Karamunsing Godown, Jalan Karamunsing , 88000 Kota Kinabalu, Sabah, Malaysia.
Tel: 088 – 270976 (Reservation)
Fax: 088 – 270975
Email: info@bgbackpackers.com
borneogb@gmail.com
Borneo Global Backpacker – ** FREE WIFI & Breakfast
Bus ticket Kota Kinabalu to Kundasang : RM 15 / pax
Bus drive by Kota Kinabalu Park Headquarters and drop us off before continuing the journey to Kundasang.
-From here, you can then walk up to the Headquarters which is about less than 50 Meters away.
Pickup service from backpacker to Inanam Bus Station ( where we board the bus to KK Park HQ , en route Kundasang) - RM 7.50 / pax ( RM30 for 4 pax)
**Note : Choose seats on the LEFT side of the bus to get the BEST view of the mountain.
Transfer to Mesilau Nature Resort *free transfer*
** Please be inform last free transfer from Kinabalu Park to Mesilau Nature Resort will be 5PM**
- Entrance Fee to KK park : RM 3 / pax
- Meals are included during the whole climb
*Note : you may shower at Grace Hostel after arrival at KK Park HQ. It was a luxury to have a HOT shower after all the hard work.
Head to KK airport ( shared by four person ) : RM 40.00 / pax
SABAH PARKS Mount Kinabalu Climbing Fees (Effective 1st September 2011)
ENTRANCE FEE
RM 3.00 per person (Adult) RM 15.00 per person (Adult)
RM 1.00 per person (Below 18 years) RM 10.00 per person (Below 18 years)
CLIMBING PERMIT
RM 30.00 per person (Adult) RM 100.00 per person (Adult)
RM 12.00 per person (Below 18 years) RM 40.00 per person (Below 18 years)
CLIMBING INSURANCE RM 7.00 per person
TRANSPORTATION (OPTIONAL)
1 – 4 persons (1 Mt. Guide) RM 16.50 per way
5 persons & Above (1 Mt. Guide) RM 4.00 per person
1 – 6 persons (1 Mt. Guide) RM 85.00 per way
7 persons & Above (1 Mt. Guide) RM 15.00 per person
MOUNTAIN GUIDE FEE
Total Climbers 1 – 3 Climbers 4 – 6 Climbers
Timpohon / Peak / Timpohon RM 128.00 per trip RM 150.00 per trip
Timpohon / Peak / Mesilau RM 143.00 per trip RM 173.00 per trip
Mesilau / Peak / Mesilau RM 150.00 per trip RM 180.00 per trip
To Laban Rata To Sayat-sayat To Summit
Timpohon / Timpohon RM 80.00 / trip (10 kg) RM 94.00 / trip (10 kg) RM 102.00 / trip (10 kg)
Mesilau / Timpohon RM 90.00 / trip (10 kg) RM 100.00 / trip (10 kg) RM 114.00 / trip (10 kg)
Mesilau / Mesilau RM 102.00 / trip (10 kg) RM 114.00 / trip (10 kg) RM 124.00 / trip (10 kg)
Maximum weight is 10 Kgs and additional weight will be charged base on daily rate Per Kg.
Summit (via Mesilau Trail) RM 2.00
EXTENSION OF STAY
If you plan to stay longer than the usual one night stay at either Laban Rata Resthouse, Gunting Lagadan Hut, Waras Hut or Panar Laban Hut, kindly note that an additional 50% from the published Guide and/or Porter Fee will be charged for every additional night. In accordance with the Sabah Parks Rules & Regulations, all climbers must be accompanied by a mountain guide at all times while ascending and descending Mount Kinabalu.
THINGS TO BRING
· Suitable walking shoes/warm clothing/wind breaker/long sleeve shirts/change of clothes
· Drinking water/high energy food (chocolates, nuts, raisins, glucose)
· Headache tablets/sun block/lip gloss/deep heat lotion/plasters/insect repellent
· Binoculars/camera/water proof bag for camera/torchlight
· Extra socks/towel/gloves/hat mask/tissue paper/toilet roll
SPECIAL NOTE
It is recommended that all climbers should have themselves medically checked before attempting any mountain climb. If you have a history of suffering from the following ailments, it is highly recommended that you should refrain from climbing: Hypertension, Diabetes, Palpitation, Arthritis, Heart Disease, Severe Anemia, Peptic Ulcers, Epileptic Fits, Obesity (Overweight), Chronic Asthma, Muscular Cramps, Hepatitis (Jaundice); or any other disease which may hamper the climber.
~ ALL FEES ARE TO BE PAID IN CASH UPON ARRIVAL AT KINABALU PARK ~