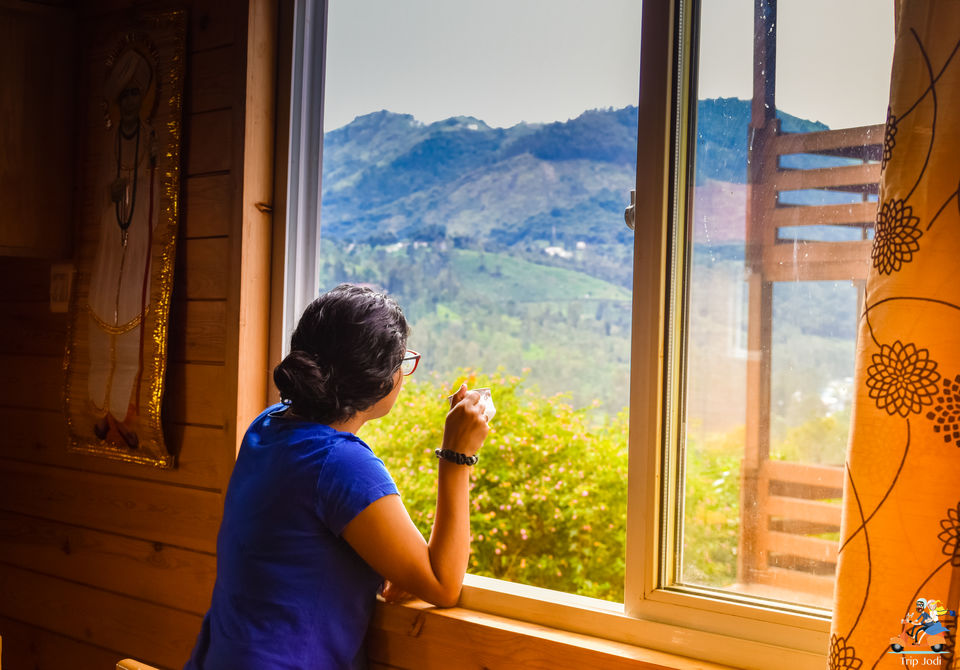 Have you wished to spend your vacation in a House, set in between the misty tea garden, with cool-chilling climate. Relaxing yourself enjoying a sip of hot-hot coffee in the balcony with a panoramic view of green nature, mountains and beautiful blue sky. Like icing on the cake, just imagine if the house is built with WOOD. It will be a DREAM HOUSE isn't it?
Observe the beauty of forest.
TripJodi got a golden chance to spend 3 days in one such Dream House — "The Darpan Wodden House".
This beautiful house is located near to Kotagiri. Darpan Wooden House is Duplex house built in wood, and best part of this house is the location its placed. The house looks very beautiful standing as an admirable piece of beauty covered in mist between the lush green tea shrubs.
Darpan Wooden House is hosted by a lovely young lady – Miss Pooja. She has taken good care every minute thing in the house to make the accomodation of her guests more comfortable. and there is a care taker Mr.Selvan, who is there for any help, if needed.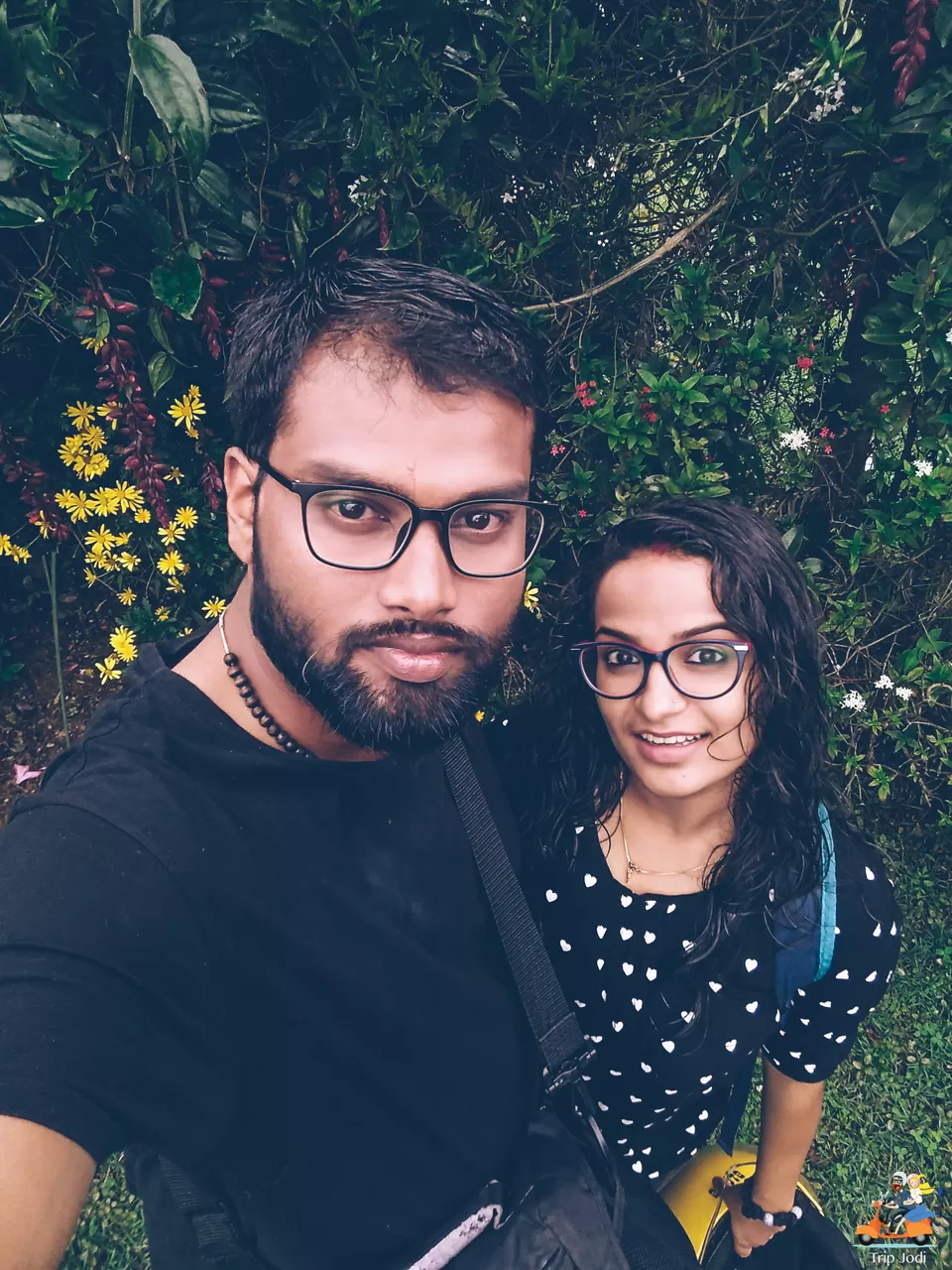 Surrounding the house there is a garden with different varieties of flowers. Entering to the house is the living room with two sets of neat sofas, a wooden stairs leading to upstairs. To the corner adjoining to the living room there is a bathroom. And we could find a special place dedicated for praying.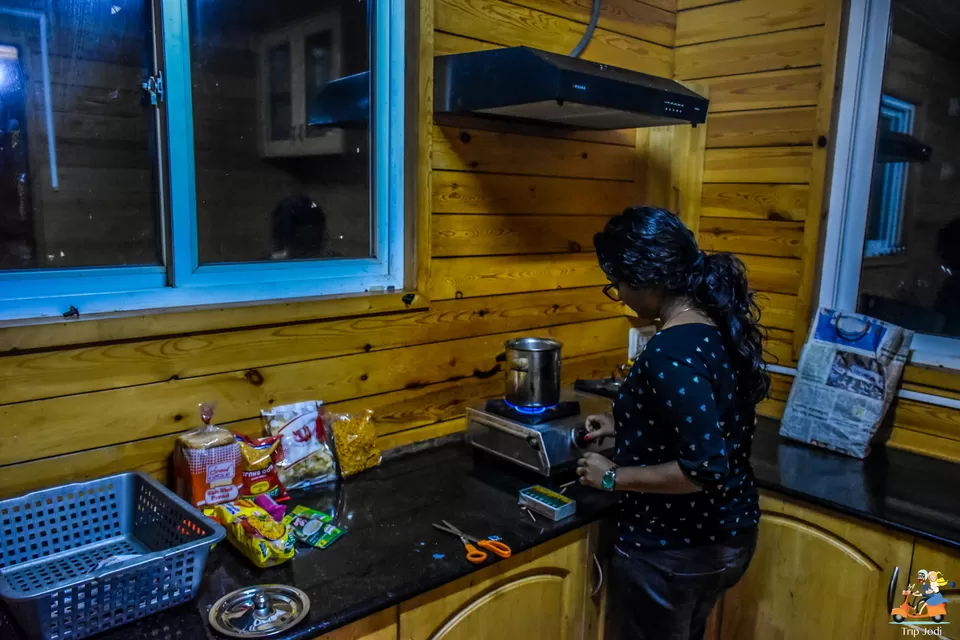 Moving ahead is the dinning area with dinning table and chairs, then there is a fully equipped kitchen, you will find all the necessary things for cooking in the drawers. We cooked our meals at Darpan, it was good having homely food on a vacation. ( Its a cost cutting practice of #tripjodi while we travel)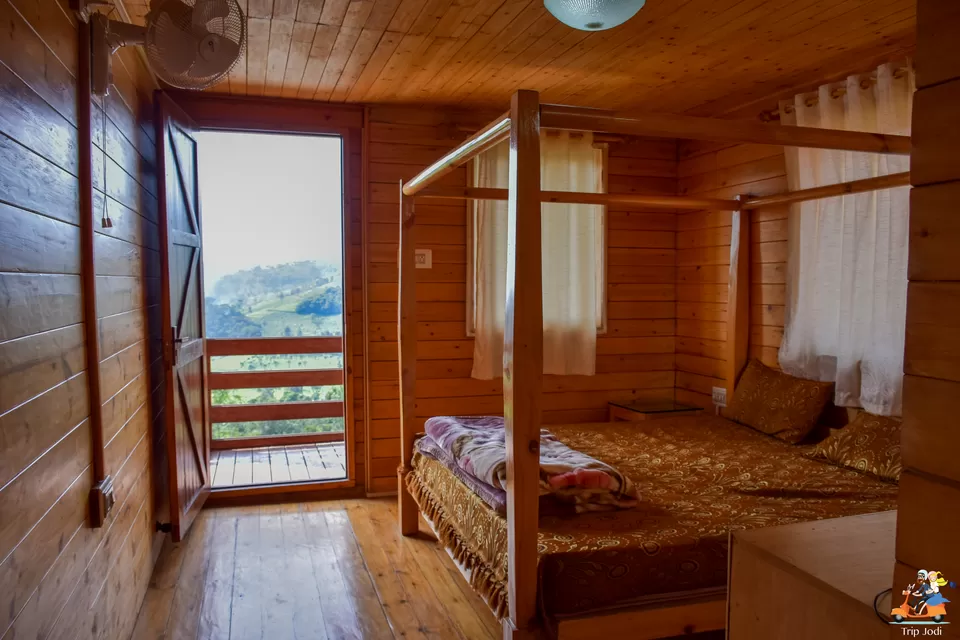 Darpan Wood House KotagiriUpstairs there are two bedrooms,one with attached bathroom, the beds were clean and puffy. Both the bedrooms have individual doors opening to the balcony.
The view from the balcony is really amazing, the fast moving mist, green bed of tea plantation, mountains. And the famous Dollphin's view point is clearly visible from the balcony.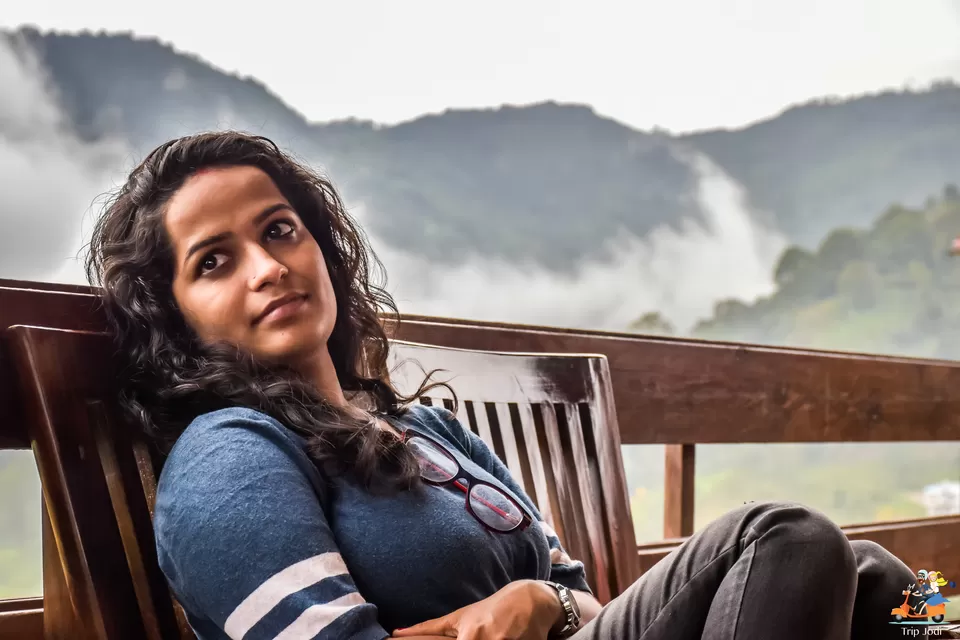 The wood house was calling us like "Come over the hills and far with me. And be my love in the rain."
In hill stations the day is well spent going out, moving around and enjoying the sceneries but at night it will too hard to step out, considering this in mind Pooja has placed many books, board games, television and many more interesting things inside so that her guests never get bored.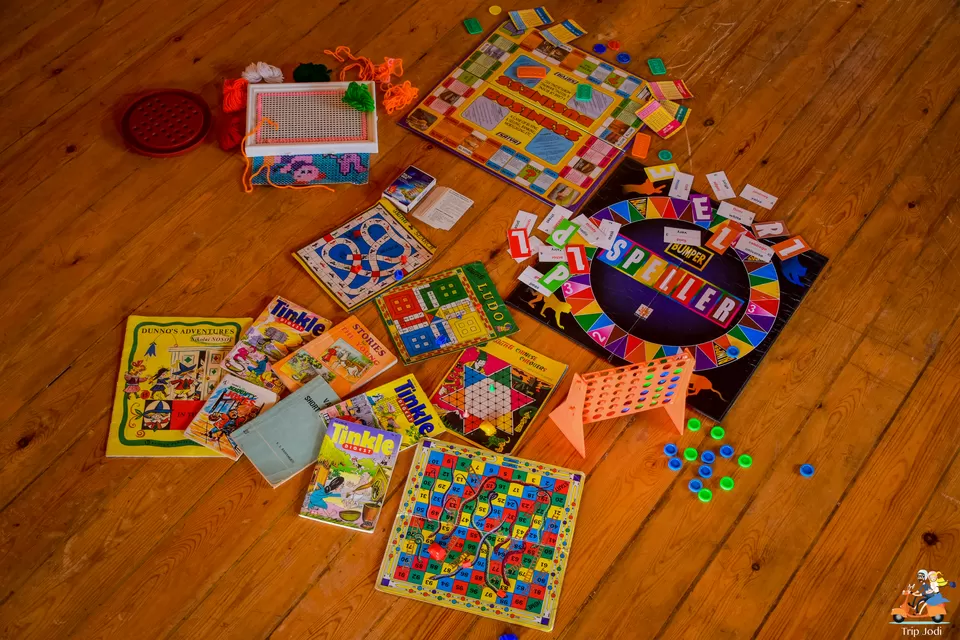 At night when on bed, we were little scared as it was too much of silence, and we were all alone in the big wooden house.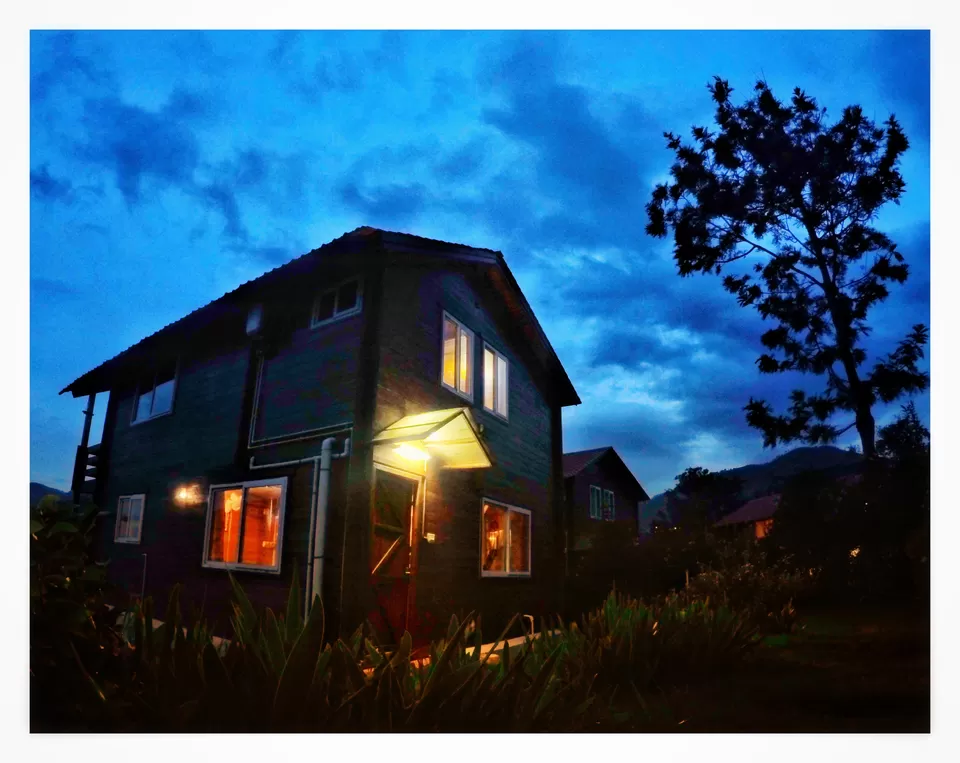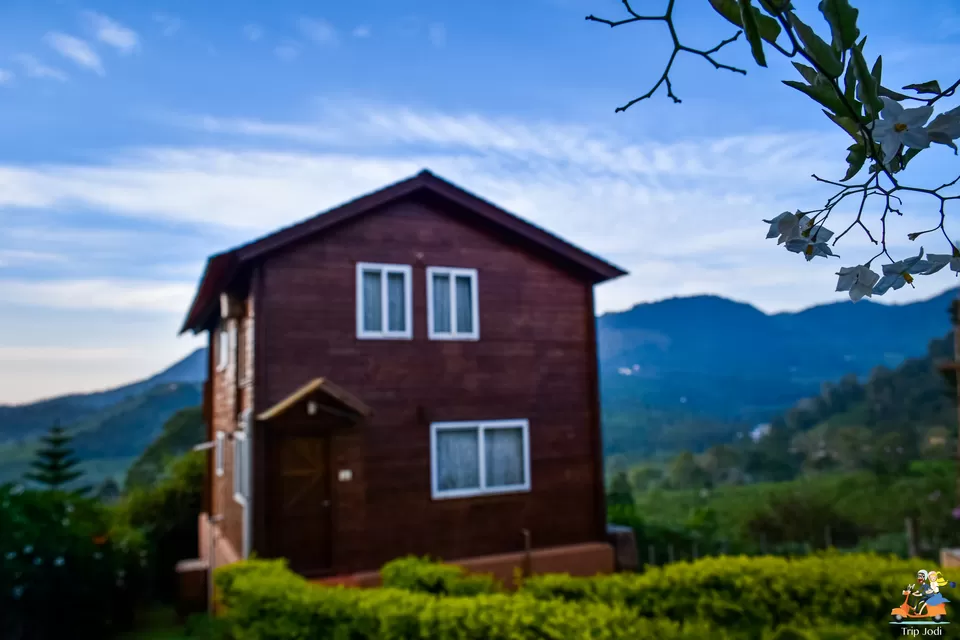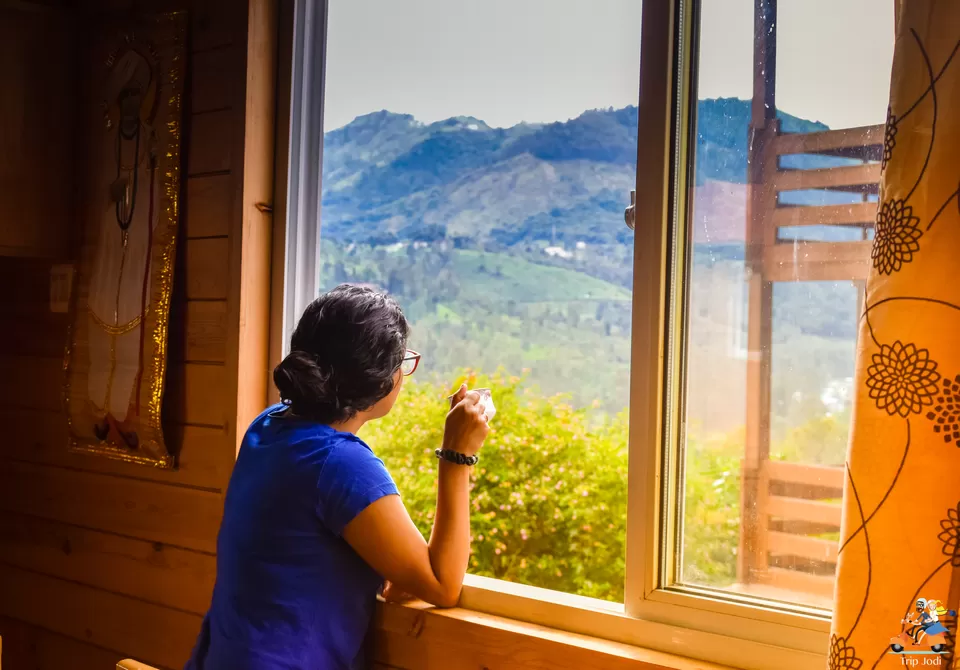 The best fantasy is written in the language of dreams. It is alive as dreams are alive, more real than real … for a moment at least … that long magic moment before we wake.
But sometimes dreams become real. This is a such an experience at Kotagiri.