Ooty is a popular hub for anyone who wants to experience a cool and pleasant temperature in South India. And it is also quite famous for its chocolate and tea which makes it a perfect weekend getaway for anyone living around this hill station.
But if you truly want to enjoy and relax in this small hill station then it would be better to stay in a hotel/resort which gives you an amazing view and a chance to rejuvenate yourself. While there are a lot of hotels near the market area, I personally think Delightz Inn Resort is the best choice for anyone who wants to stay away from the crowd.
Honestly, when I stayed in this hotel, I didn't even feel like I was in Ooty anymore. It was so calm and peaceful and the surrounding trees and tea farms made for a perfect wake-up view. So, if you are also looking for some peace and quiet in this popular hill station then Delightz Inn is the perfect place for you to stay.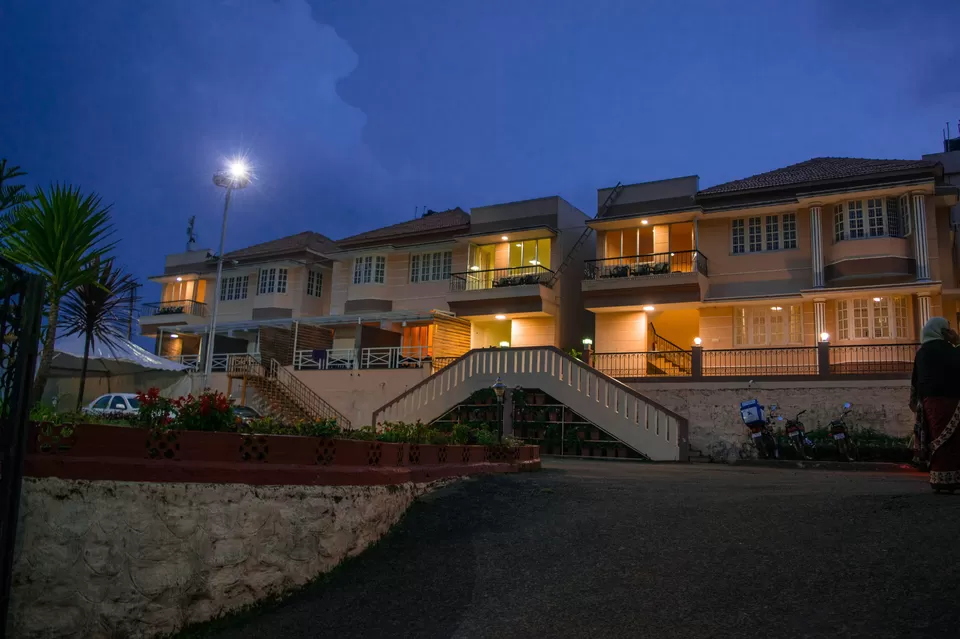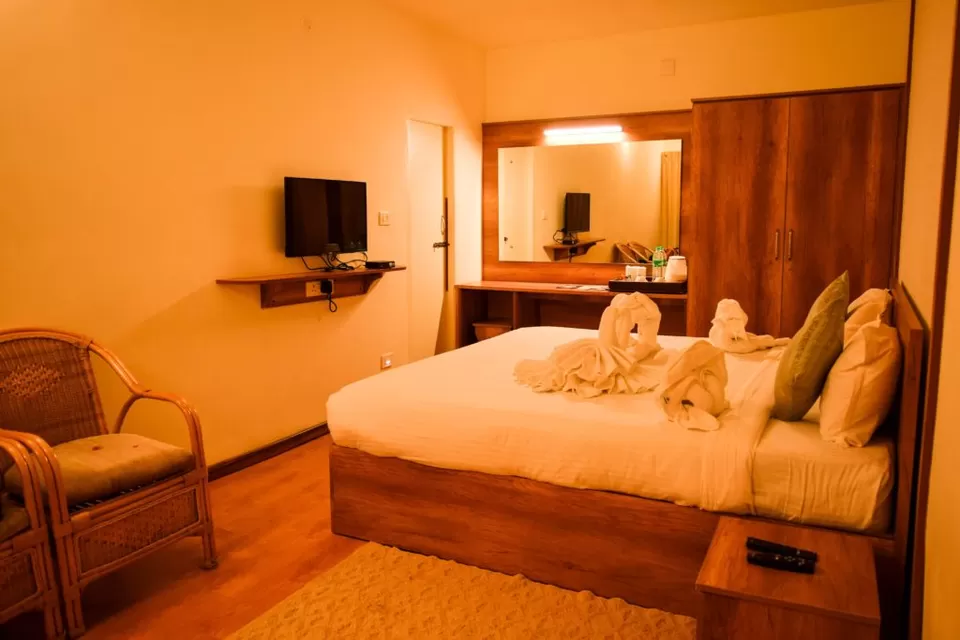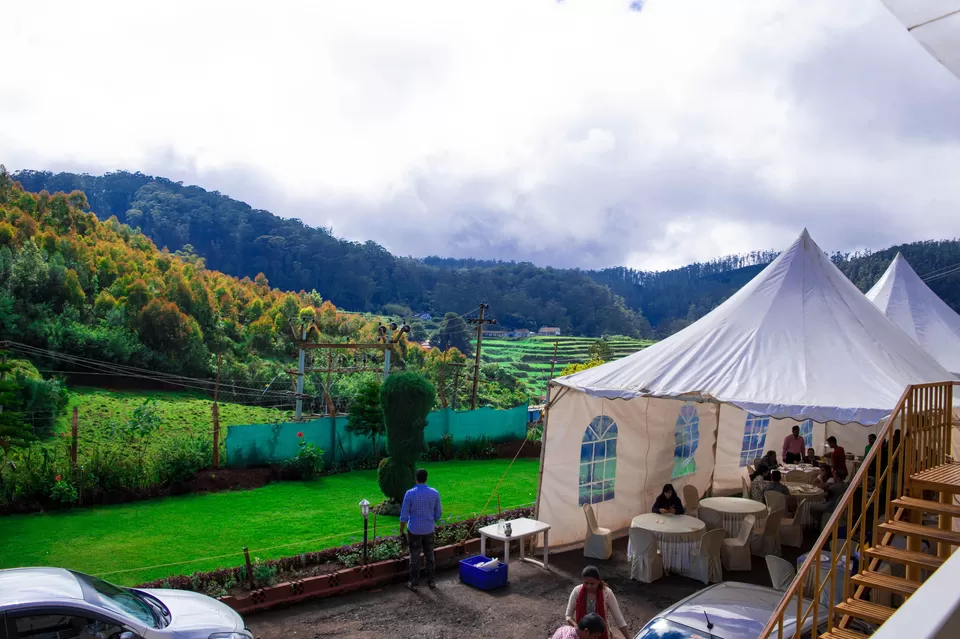 One of my favorite hotels ever, Delightz Inn Resort makes you feel so pampered and well-cared for that you leave feeling quite energetic and happy from this place. Situated at the Tiger Hill, it is around 3-4 km from the main market area and is quite separate from the hustle bustle of the town.
Arun Radhakrishnan is the owner of this place who is one of the sweetest acquaintance I have ever known and will make sure that all the arrangements for your stay are up to the mark. And the staff itself is quite attentive to all your needs and will tend to most of your whims and demands.
Apart from amazing hospitality and the location, the rooms at this place are super amazing too. And the beds are really comfortable and huge and will instantly make you feel sleepy and relaxed. Also, the food is pretty amazing too and if you wish, you can also get BBQed food at extra cost and have a BBQ party in your room.
Trust me, if there is one place which offers comfort, convenience, and luxury at a reasonable cost then it is Delightz Inn Resort in Ooty.
Cost
There are three types of rooms available here: Superior Couple Room, Executive Room, and Deluxe Room. So, the price varies according to the season and the room type.
Deluxe Room is one of the most budget-friendly which will cost about 4,000 INR (excluding taxes) and is perfect for a short family. There is 1 double bed and 1 single bed to accommodate 3 people and also includes a living room.
Superior Couple Room is an ideal room for couples which costs about 6,000 INR (excluding taxes) and includes a king-sized bed, balcony, and a bathroom. Apart from the facilities and ammenities provided in the Deluxe room, this room also includes complimentary heater and has wooden floors which make the room feel more comfortable and relaxing.
Lastly, there is the Executive Room which again costs somewhere around 6,000 - 7,000 INR (excluding taxes) and is perfect for 4 people. Similar to Superior Couple Room, this room also offers an electronic safe, hairdryer, laundry service, etc. for a more enjoyable stay.
Food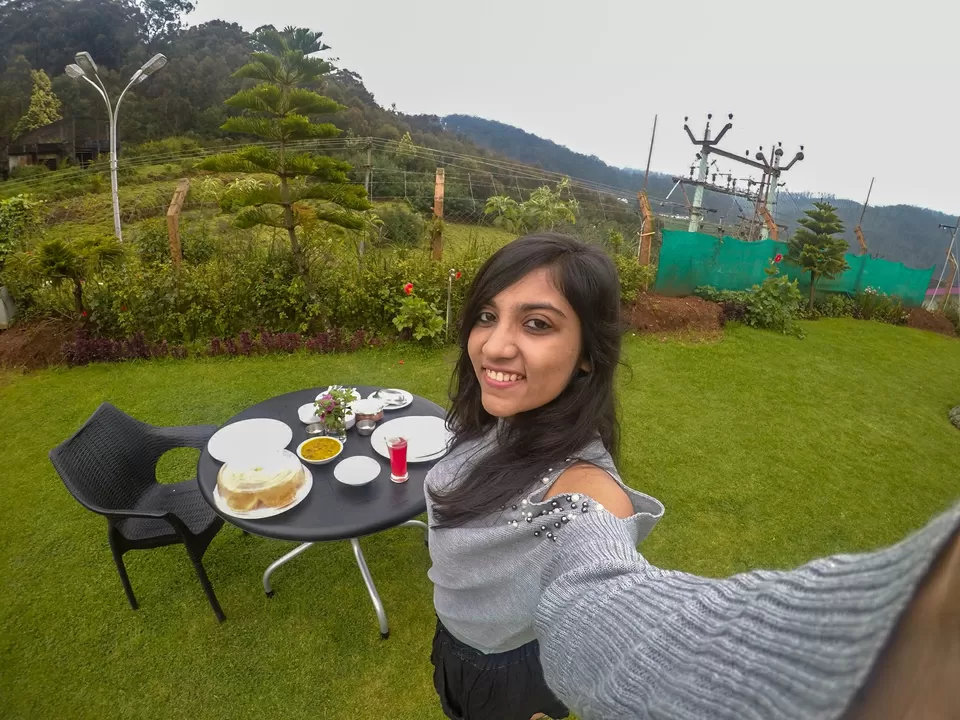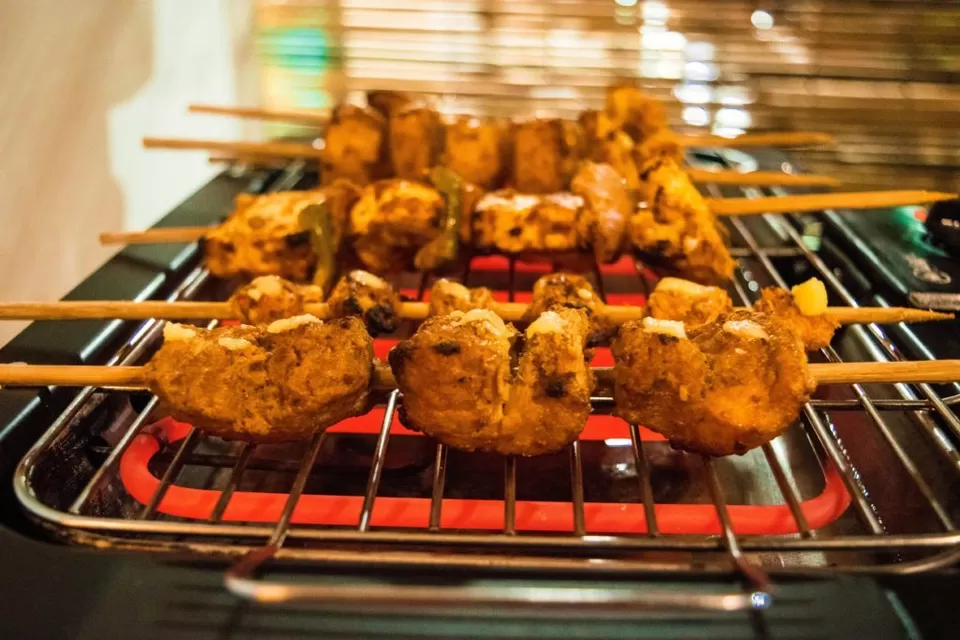 As I mentioned earlier, they serve really delicious food at Delightz Inn and offer you a range of dishes to choose from. So, you will get all kinds of cuisines here including South Indian, North Indian, Chinese, Continental, etc.
All the food served here is really delicious and is quite filling. So, if you order any dish, you will definitely won't be dissappointed. Also, they also make arrangements for a BBQ dinner for an extra cost and offer you both vegetarian and non-vegetarian options to choose from.
Best Time to Visit
One of the best things about Ooty is that it is an year-round destination. So, you can come here anytime in the year. But if you want to enjoy the weather and admire the greenery here then plan a trip just after the monsoon season.
October to February is ideally the best time to visit as you can enjoy the weather here and you also get to see the tea plantations and forests in full bloom at this time.
How to Reach
There are several transportation options available for reaching Ooty as it is a popular hill station in Tamil Nadu. Here are a few ways in which you can reach Ooty and make the most of your time here.
Air
Coimbatore is the nearest airport to Ooty and is situated around 88 km from the hill station. So, you can take a flight to Coimbatore and then take a taxi/bus to reach Ooty from Coimbatore.
Rail
Again, Coimbatore Railway Station is the nearest railway station to Ooty and you have rail connectivity from all over India to this place. From Coimbatore, you can take a taxi or a bus and reach Ooty in just 3-4 hours.
Road
You also have the option of taking your own car and driving to Ooty. The road is really smooth and the landscape makes it an amazing roadtrip for anyone who plans to drive here. Also, you end up saving a lot of time and money since you can reach places quickly and don't have to wait anymore for the taxis or buses.
Things to Do Here and Around Ooty
If you decide to stay in Delightz Inn Resort for the weekend then here is everything that you can do to keep yourself occupied.
Do Sightseeing in Ooty and Enjoy the Cool Weather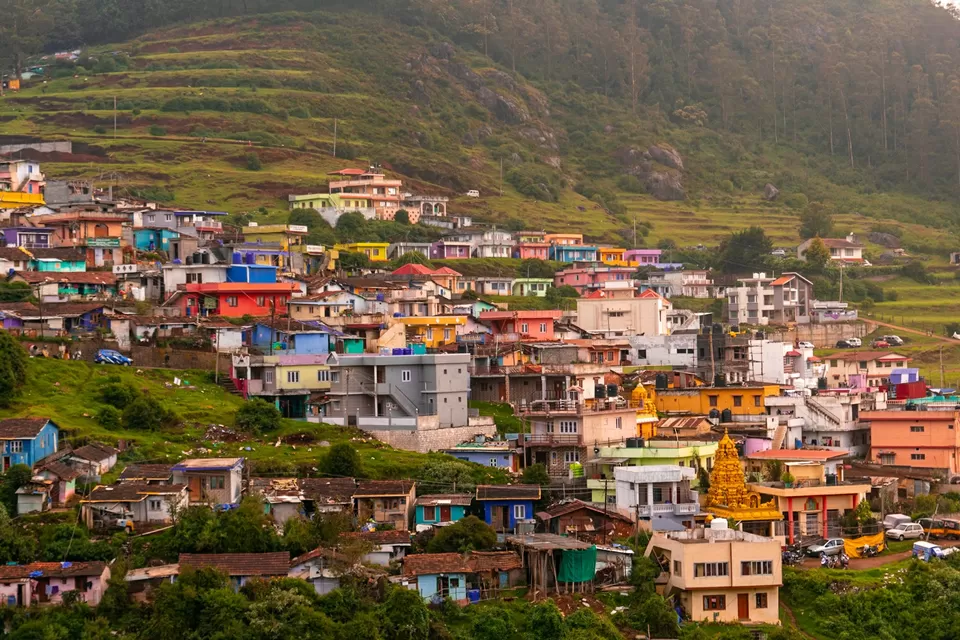 Ooty is a popular hill station and has a lot to offer in terms of sightseeing and activities. You can go to some famous places like Ooty Boat House, Botanical Garden, churches, tea factory, Dodabetta viewpoint, etc.
Also, when you are in Ooty, a ride on the Nilgiri Mountain Railway is a must so make sure you set aside some time for it.
Spend a Day Exploring Kotagiri
Honestly, more than Ooty, it is Kotagiri which made me fall in love with the Nilgiri Hills. Since Kotagiri is still not famous amongst tourists, not many people travel here and don't know how beautiful the landscapes and views are from here.
You have Kodanadu viewpoint, Dolphin Nose View point, Catherine Waterfalls, etc. which you can explore here. So, set aside a whole day and explore this offbeat town near Ooty.
Enjoy Moddy's Chocolates and Buy Some for Home
One of the best things to do in Ooty is try the homemade chocolates which are made here. And one of the best place to do this is the Moddy's Confectionery in Ooty. They have an assortment of chocolate flavors and types for you to choose from.
And trust me, each one is more delicious than the previous one.
Relax and Feel Pampered at the Delightz Inn Resort
If you don't feel like exploring too much then don't worry. You can simply stay in the hotel and enjoy the amazing views from your balcony. Sleep in the huge, comfy bed or just stroll around in the hotel lawn while enjoying the cool climate.
You can also head to the backside of the hotel to go to the Tiger Hills Dam and just enjoy your time near the hotel premises.
Explore the Beautiful Lakes In and Around Ooty
Last but not the least, Ooty has some really gorgeous lakes which you can explore and admire. There is the famous Avalanche lake, Upper Bhawani lake, Pykara lake, Ooty lake, and so on. So, you can easily spend 1-2 days exploring the beautiful lakes here and make the most of your stay in this gorgeous hill station.
Frequent Searches Leading To This Page:-
ooty packages for couple, ooty packages honeymoon, ooty packages from bangalore, ooty packages from hyderabad