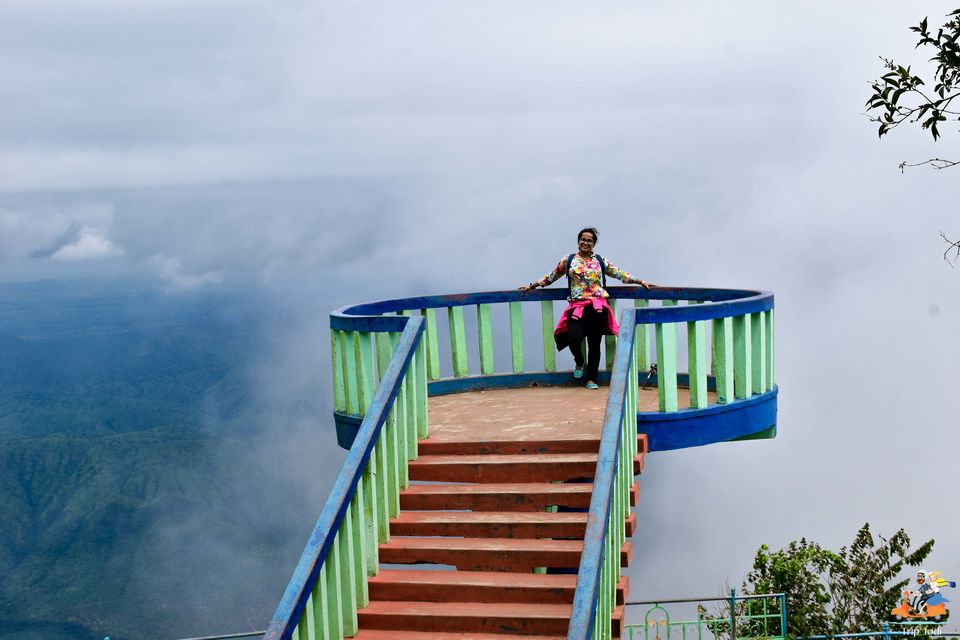 "Kodanadu View point"
One of the best places I ever visited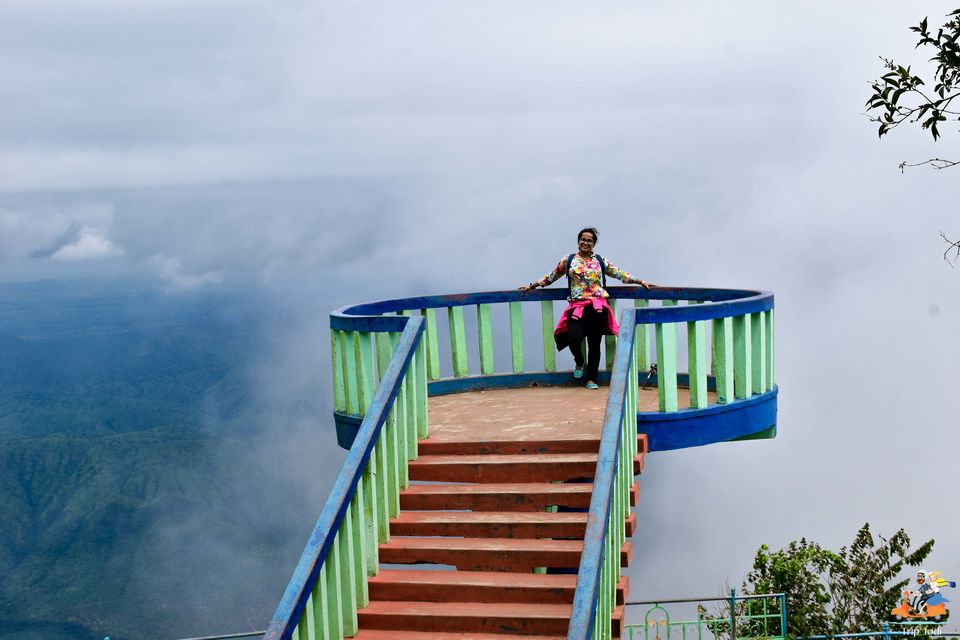 The term view point brings us the idea of a manmade construction built on a peak of a mountain and a telescope been set where we have to pay and view the valley. Same was my thought when Ebichan brought up the idea of visiting Kodanadu view point. On our Diwali Vacation we had a stay at Darpan wooden House at Kotagiri for 3 days and we planned to visit the Kodanadu view point on second morning.
It was a chilling morning, we were done with our breakfast, all set with our jackets on and our google maps set to Kodanadu.
Kodanadu is located 18 kilometres from Kotagiri. In Tamil Kodanadu means land of mists. The name is really appropriate for this place, because as soon as we diverted from Kotagiri after few kilometres itself we could find mist playing hide and seek with us. At some places we had to stop and put on our rain coat and at very next moment you will find clear sky.
Just before reaching the Kodanadu View point find well groomed tea estate with well maintained roads with in and a big bungalow with in it, all surrounded by green mountains. The famous Kodanadu tea estates previous owned by Late Jayalalita, well known Chief minister of Tamilnadu. There was no way for us to move ahead without halting there to enjoy the view of this little piece of heaven.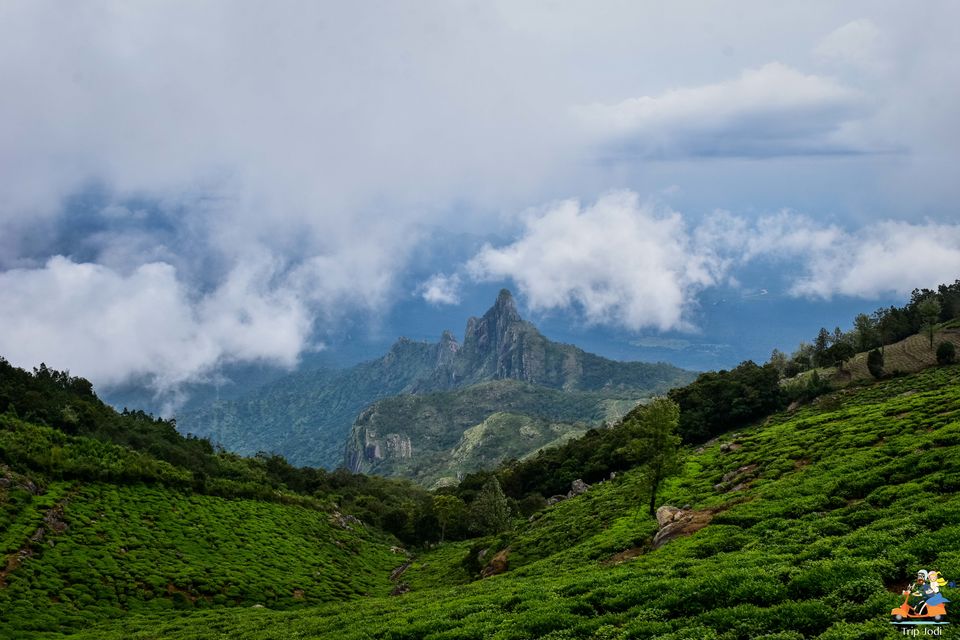 From the tea estate till the Kodanadu view point, the scenery is a visual treat of everyones eyes. The fast flowing mist, the fresh and wet green grass all around the valley views - Super awesome.
The security man waved his hands directing us where to park our Avekkuttan. There where steps constructed leading to the view point, and there we could find a special watch tower constructed as well. It was less crowded.
We reached main view point and had nothing to see other than the fast moving mist. We waited there for around thirty minutes to get the glimpse of Mountains on the other side.
Oh My God !! was the sentence I could say seeing the breath taking view I saw when the mist cleared off. Really the view stunned me. Ebychan was in the as well. He kept his weapons ( Camera and accessories ) down, and enjoyed the serene beauty with his naked eyes.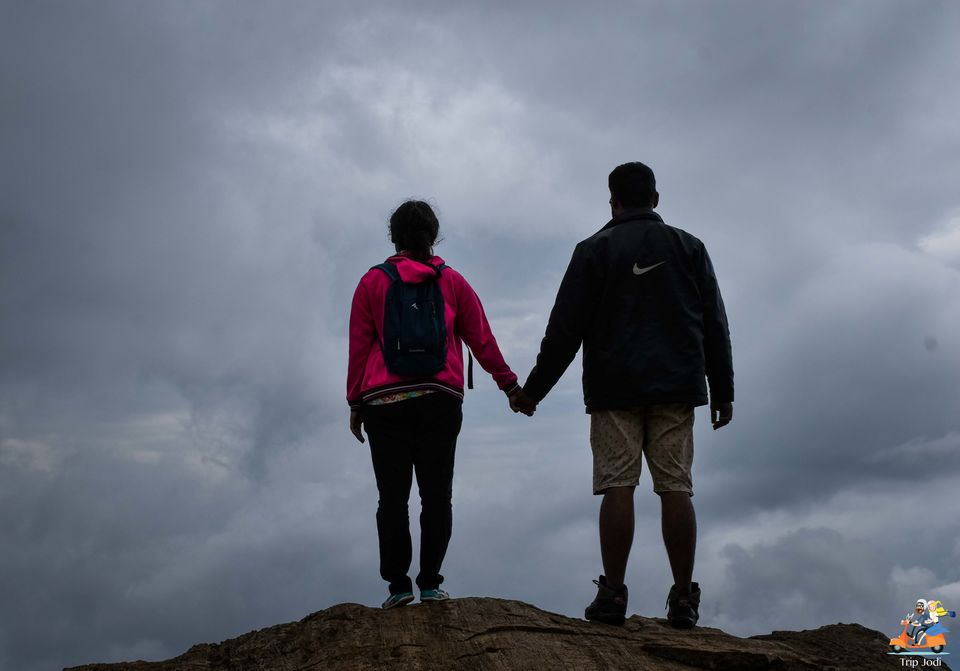 I don't have words in my vocabulary to narrate what I saw, still will try my best. Just in front of us, We could see deep valley and farther we could see bed of mountains which seemed tiny and above them where dark clouds ready to shed off rain. We were standing in the level of the clouds.
Towards the right side was the magificient view of Rangaswamy peak, which was beautifully surrounded by light mist. And the waterfall flowing just below - Medanadu falls.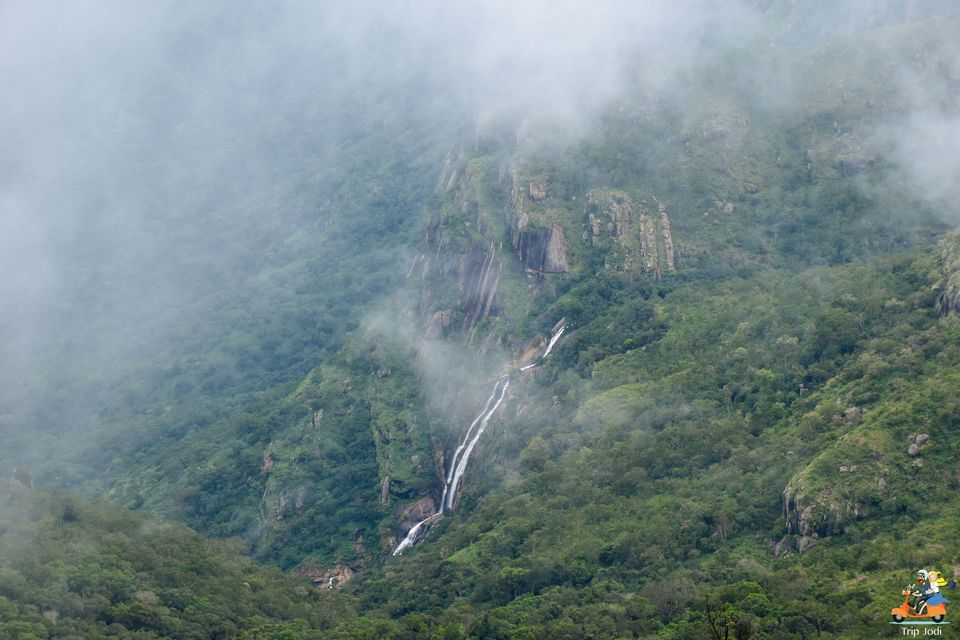 Ebychan spotted the Bhavani Dam just behind the Rangaswamy peak. On the left side we spotted the Sathyamangalam forest. We really enjoyed the view and very soon all got blurred up again with uninvited mist.
We offered thanks to nature for clearing up the sky to give us the chance to view the marvellous sight.
Footnote : Please don't visit this place if you are in a hurry. Its a place where you can find mist all time. You will have to wait till the fast moving mist clears up, to get the view.
At the entrance there is a watch house where you can get snacks, tea and coffee. Upstairs we found an exhibiting stall where two women were selling souvenirs of the Kodanadu view point to take the memory.
The scenic beauty and the weather can be enjoyed the most if gone in Two wheeler and if you are opting four wheeler then don't forget to keep the windows open. Government buses are also available