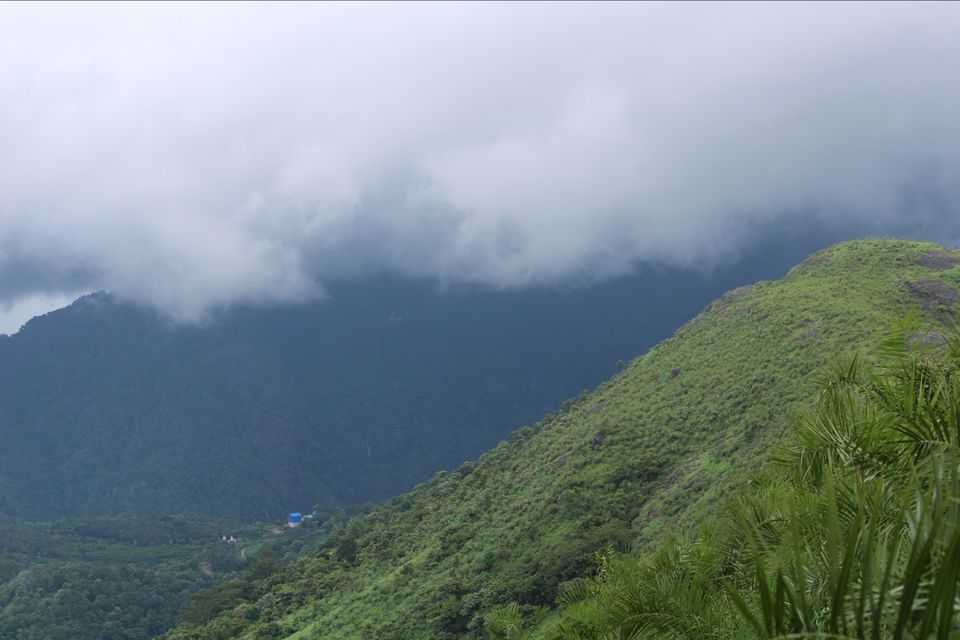 Situated at the height of 6000 feet above sea level, it's a peak in Western ghats of Kottayam. Due to its rock formation the name illikal kallu. It's beautiful scenic view and it's green carpet clad mountains make it an awesome place for trekking.
I visited this place in June, the beginning of monsoons with my cousins. As it had rained and was raining, the climate was inexplicable and the drive till the top was mesmerizing... At the base u need to park the vehicle and either trek to the summit or take a Jeep provided by them.
The view is beautiful. The places comprises of three different shapes of rocks mainly one in the shape of umbrella (kudda kallu), other in shape of hunch back (koonu kallu) and one is hell bridge(naraka palam). And as the name suggests they look exactly the same. Many people climb this for adventures and fun but be careful a fall will be fatal.
The place is worth the climb. The panoramic view, zigzag roads, awe inspiring greenery, the sudden rains, majestic rocks sums up illikal kallu