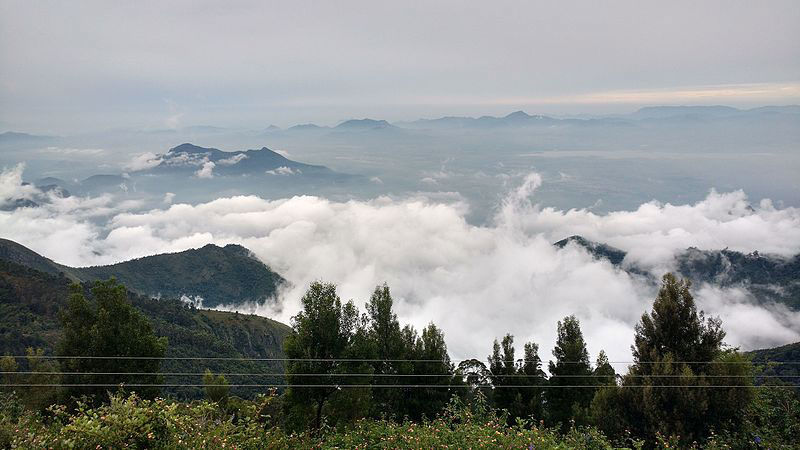 Bangalore to Kodaikanal
Time- 9h, Distance-464km
Mode of transport available
-BUS
-Car, Bike
-Train
Best route - Hosur highway
Route Map - Hosur, Krishnagiri, Dharmapuri, Namakkal, karur, Dindigul, Kodaikanal
Bus: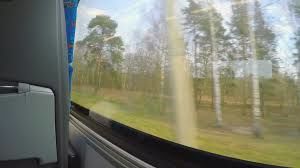 Many bus service providers takes about 8h-10h to reach bookings can be made in advance according to the user needs. Min fare starts from 550RS
Drive or Ride: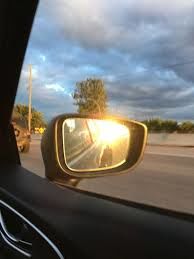 Car or ride depending upon the weather and vehicle will rougly take around 7h-10h. Route is same as that of the BUS. Price for petrol would roughly vary between 3500-4500Rs
Travel by Train: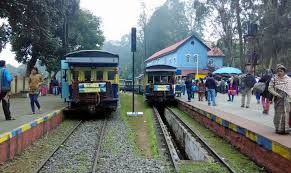 Many people travelling to hill station prefer this mode of transport.
Many trains starting from H Nizamuddin goes upto to the nearest railway station Kodaikanal Road
From there one has to take taxi to reach main town the distance will be 100km approx and taxi fare amounts to 1800 approx.
Trains from Bengaluru are:
Thirukkural Exp 7:20 a.m-2:38 p.m twice a week Mon and Sat
Jammu Tawi Navyug Exp 12.58 pm-18.23 p.m once a week Fridays
NOTE: These train travel seasonly check before booking the tickets
Places to visit in Kodaikanal
Berijam Lake :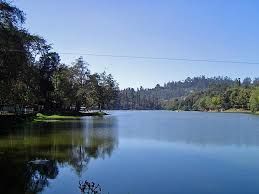 Fresh water reservoir located on Palani Hills near Fort hamilton.
Due to the Dam construction nearby the lake was created over 59 acres of land.
Lake is surrounded by Shola Forests which hosts exotic Flora and Fauna and this location will help people reconnect with the nature. This place is must go for wildlife and nature photographers.
Open on all days - morning 9 to Afternoon 3
Entry - Free
Permit is required by the Forest officials to enter the area.
Dolphin's Nose: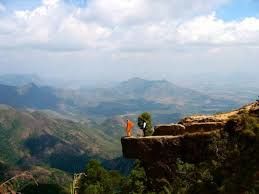 Distance-7kms from Guna Caves
Altitude-6600ft
Shape of perch on the mountain top resembles dolphin's nose thus the name.
Bird eye view of entire Kodaikanal can be observed from here.
For trek enthusiasts 2kms of trek is required to reach the mountain top. For those who can not walk or trek Horses are available to carry them over to the top of the mountain.
Entry-Free
Green Valley View: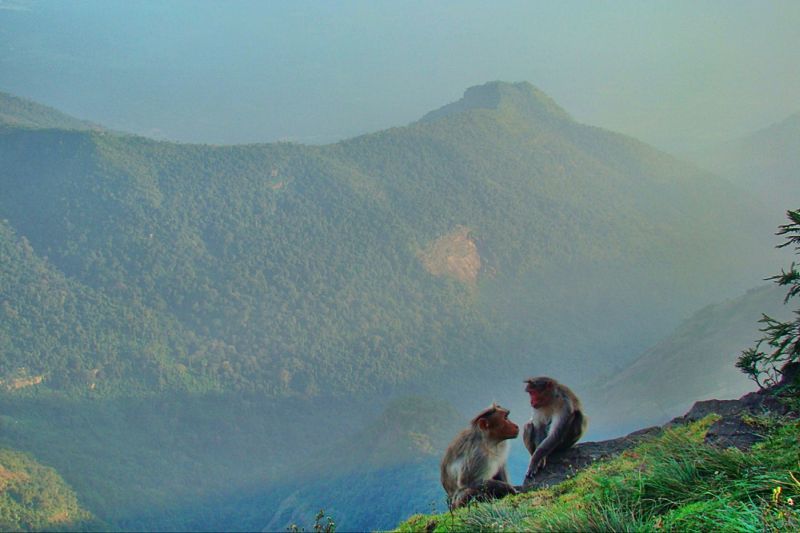 As the name suggests the valley is Known for it's lush green flora and fauna.
It is at height of 5000ft and treat for motorcyclists as the ride is equipped with beautiful sceneries and the roads are dangerous which makes up for a good adventure.
Pine Forest: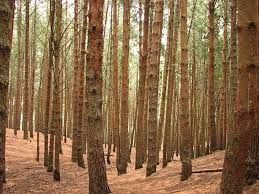 One of the exotic location is Pine forest. It is a heritage point preserved by Govt. for its natural beauty.
The place was initially not a pine forest but later in year 1906 it was converted to pine forest by the Mr. Bryant it was done to provide adequate timber against the rising demand.
The place is famous for wild mushrooms famous for hallucinogetic in nature. It is a great picnic spot for families to relax and unwind.
Entry-Free open on all day from 10.00 a.m to 7.00 pm
Silent Valley View: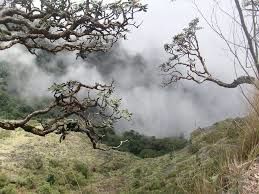 Located on the Benjamin lake road. One can reach here by taking public transport.
It is the landscape with leaves visitors awestruck.
Best time to visit in mornings and evenings at this time the valley can be seen covered in mist.
One of the picturesque place for nature photography. The place is maintained by Tourism department and there are cautious warnings given to people to avoid going near to corners.
Entry-Free
Restriction to go near edge.
Pillar rocks: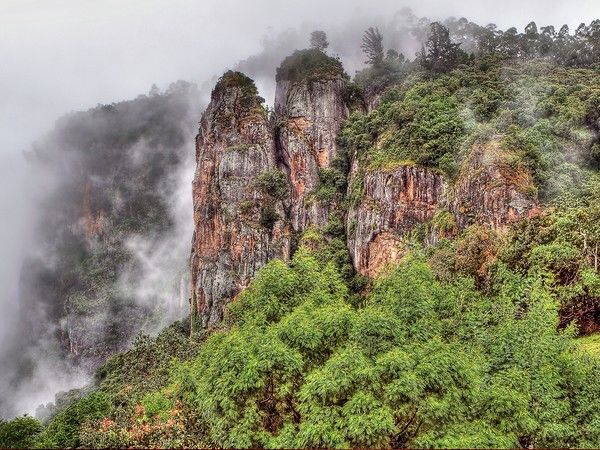 Pillar rocks located at a little distance from the city bus stop. Public or private transport can be used to commute to the location. Rock pillars are called gargantuan rocks standing tall at 122 meters i.e 400ft.
Whole city can be seen from the top place and there is a garden adjacent to the rocks. The place is crowded but not commercialized. The view is terrific and viewers are just awestruck by the beauty of nature as the structure of pillars are tend to be unique in nature.
The space between rocks is called Devil's Kitchen and has a great significance.The place has many street food vendors one can always get the taste of the local place there.
Timing-All days 9am to 4:30pm
Entry Fee- Nil Free for all