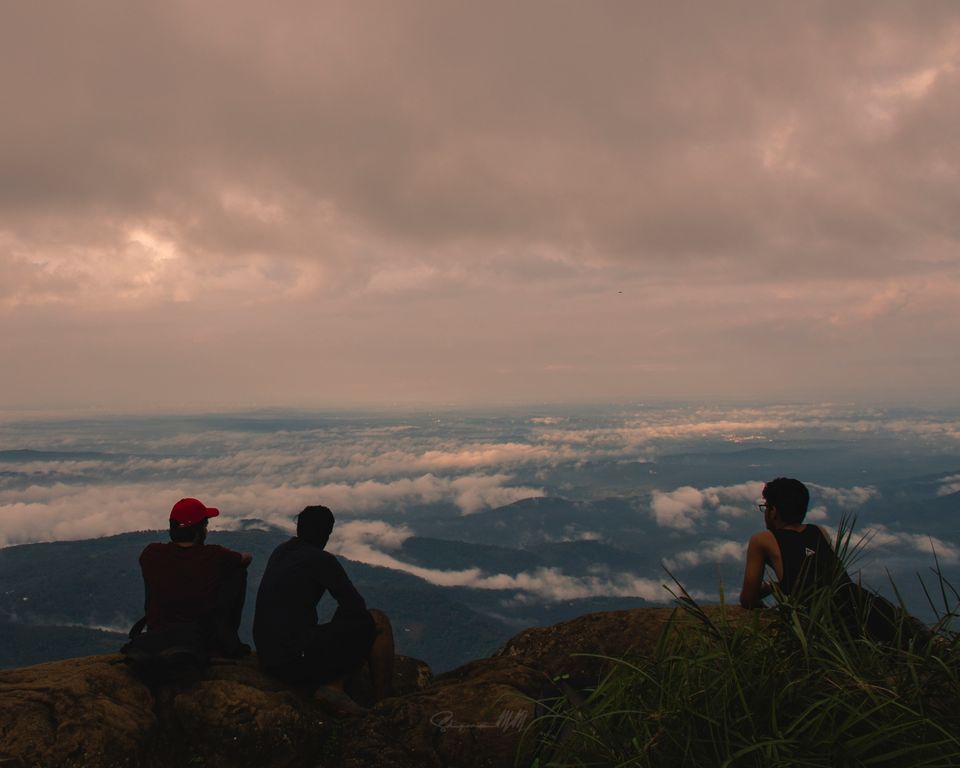 Finally freeing ourselves from the so thought never ending constant bash of exams and other personal dilemmas, a day came when we could possibly fuel up our bikes and our minds with a day off. There was not even a chance of a second thought. We fled, the destination, Illikal kallu, about 100 kms from our college.
The trip started at 3 am, that is when i woke up to my alarm, it wasn't disturbing this time! In no time I was up, all set to hop on to my Suzuki. As i stepped out, it was cold and was raining, assuring a special day ahead. By 4 am i was joined by my friends, 4 of them. The cold wet morning set the perfect conditions for the ride.
By 7 am we reached illikal kallu, it was quite an offroad experience. The place was not yet open for visitors, that never stopped us however, we walked to the top, with each step motivated by surreal scenery that changed with altitude. However, the motivations couldn't keep up with my absence of stamina and all the junks beneath my skin, they were slowing me down. Yes, the rest of them already reached the top. And someone shouted.. "Shyamanna, (that's what they call me), the sight here is worth it all", being a photographer, with an indescribable craving for nature in frames, i ran, with all that was left with me.
Boy oh boy, was the view good, it kind of cleansed me immediately. Possibilities, regrets, motivation and an unexplainable flood of happiness filled up. This was the fuelling up i longed for. I went for my camera, which is what i do, and clicked. We spend the rest of the morning lying there, just taking in all that was being taught, by the mother nature herself. Here's a piece of advice, don't travel for sights or photos, travel while relating all that you see with youself, it won't make you happy, nor famous, but it will definitely answer a lot of your questions.
And then came people, and people spoil beautiful things. Add to all the chit chat, the hot sun and we were out of there. Next stop was Illaveezhapoonchira and i will save that for another day. Thanks.