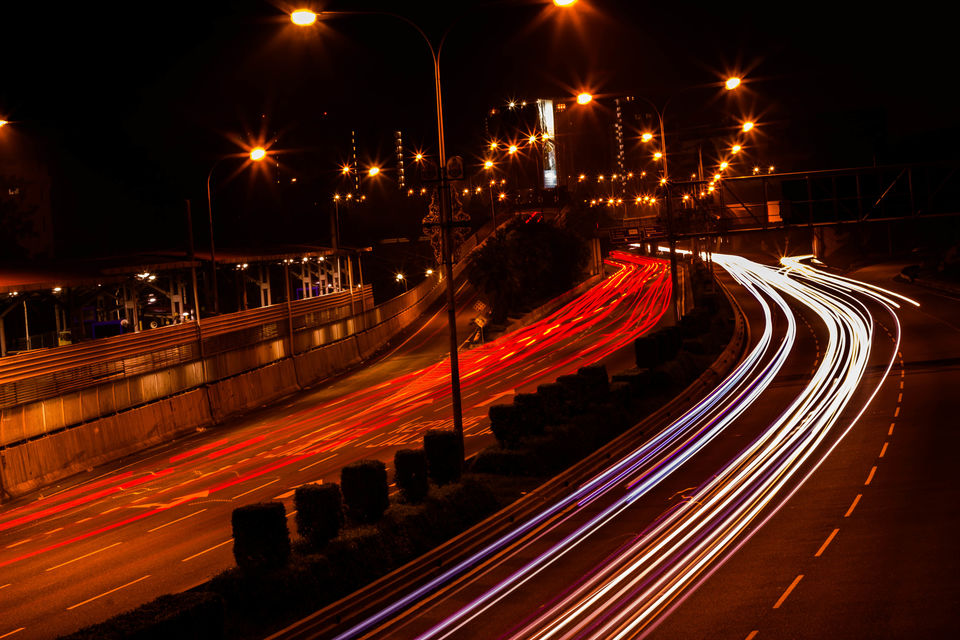 "Kuala Lumpur from the outside looks like just another urban concrete jungle with tall skyscrapers and posh shopping malls, but once you are in the heart of the city, you realise that it has its charm that doesn't waste too much time to get to you. If you subtract the tall buildings, the restaurants and the modernity, the city will still hold so much to make you fall in love with it."
A trip with my university mates was due for quite a while now and funnily enough, my first trip with them was to KL. It is funny especially because I was studying in Singapore and as per norm, whoever visits Singapore, usually visit Malaysia too (or so I have observed over the years). I had tried hard to break that norm but failed miserably. One night, four of my friends including me got together and decided to visit KL right after our semester was over.
We were university students who had managed to save up around 350-400 dollars and our goal was to make the most of the city within that budget.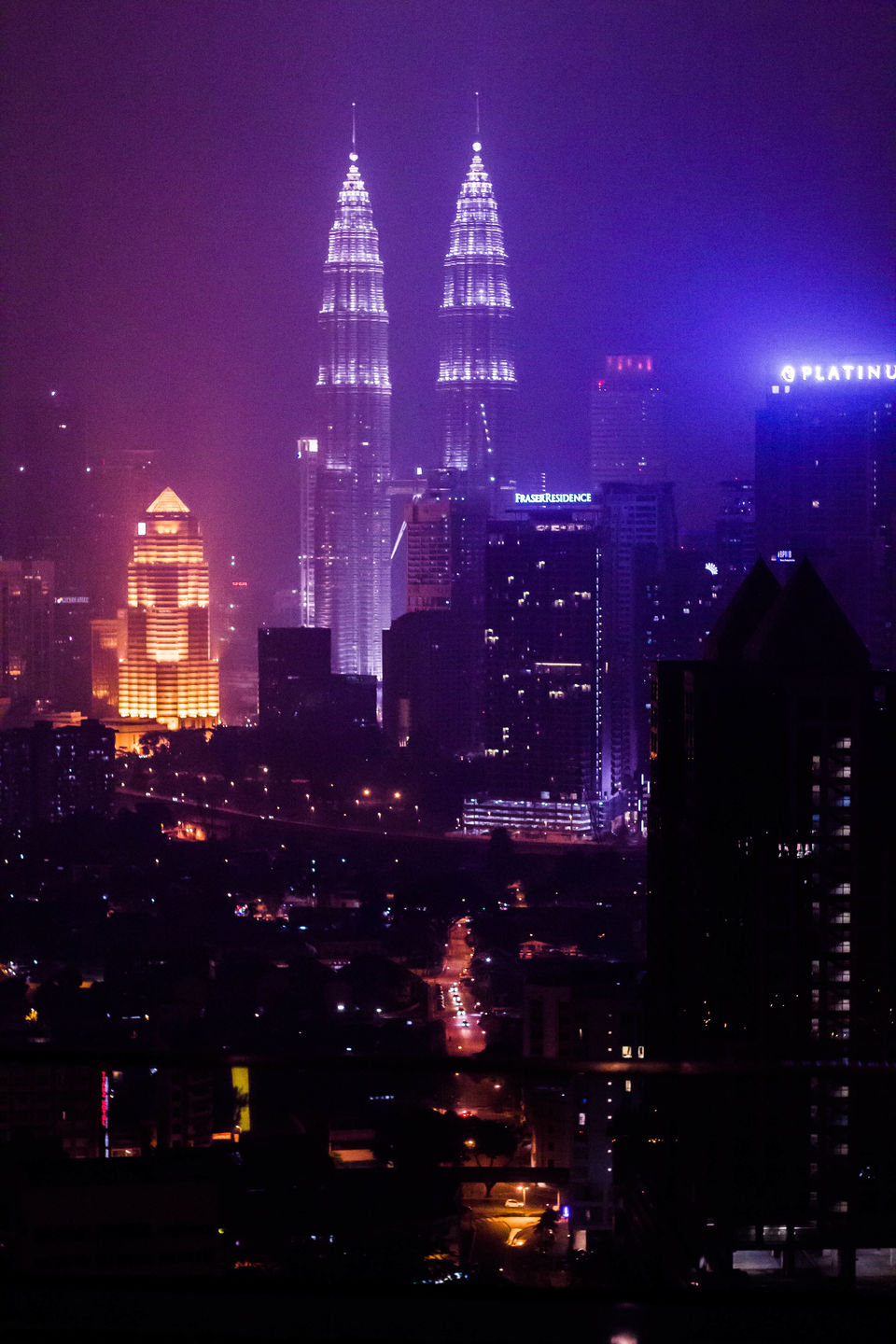 DAY 1
We took AirAsia as that was the cheapest airlines available to take us from Singapore to Kuala Lumpur. Jet Star is another great option. It is futile to spend money on airlines since the flight time is just over an hour. We landed in KL and took a cab to our Airbnb.
PRO TIP: Take an Uber instead of using a normal cab. They are much cheaper. If you in a group and you are travelling anywhere in KL, just cab it. It is much cheaper and saves you time.
We reached our Airbnb by late afternoon and I must say that if you are visiting KL, then an Airbnb is your best option. You can get lovely spacious rooms for the price of a cheap hotel. We were living near the centre of the city (KLCC), so the major attractions and places to eat were nearby. We had a sumptuous lunch of Nasi Kandar. For those who don't know, Nasi Kandar is a meal of steamed rice which can be flavoured along with an array of curries and side dishes to choose from. The shops usually have all the curries and side dishes displayed in front of you and you can choose your picks by simply pointing towards them and the shopkeeper will serve them to you. Mutton or Fish head curry is a good combination with the rice.
Later in the evening, we head out to KLCC to visit the famous Petronas towers and the Menara KL. They are near each other and if you like walking then you would enjoy the walk from the twin towers to the Menara KL. Located at a 5 min walk from the twin towers is a restaurant that serves up one of the best Nasi Biriyani in all of KL. It goes by the name of Bismillah. This Indian-Muslim restaurant has been open for 40 years and has certainly maintained their standards. Their rice is perfectly cooked and the chicken is tender. Do try out their honey chicken and chicken korma. You can get all of this for a pretty cheap price.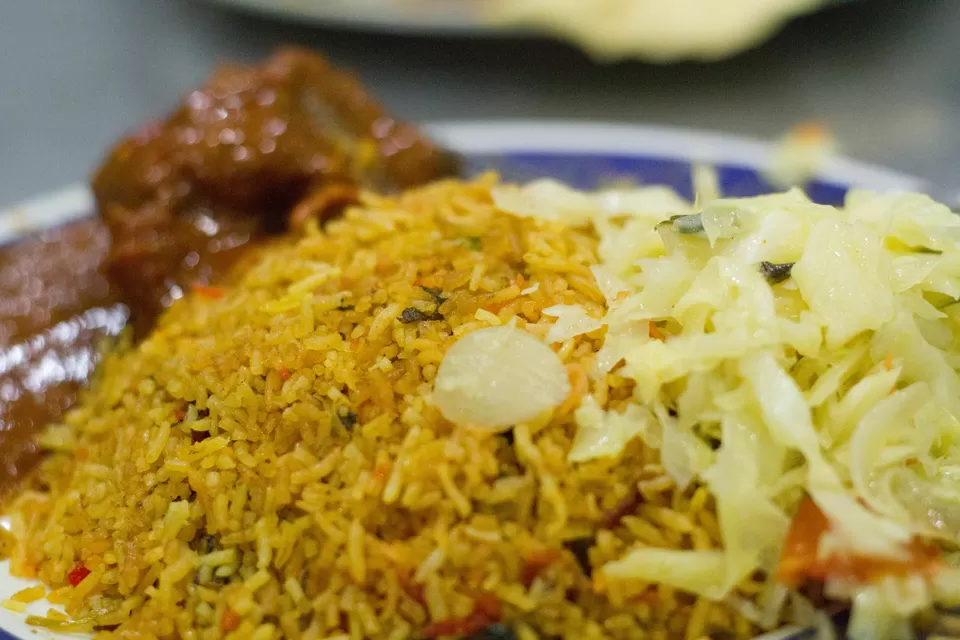 DAY 2
We had big plans for this day. One of the major reasons why we came to KL was to visit the Firefly Park at Kuala Selangor and today was that day. We took the train (LRT) to Petaling Street or KL's Chinatown. This street is filled with shops selling all kinds of stuff ranging from handicrafts to herbs. At night, the main market transforms into a lively night market. Feel free to try your hand at bargaining here even though everything is available at dirt cheap prices.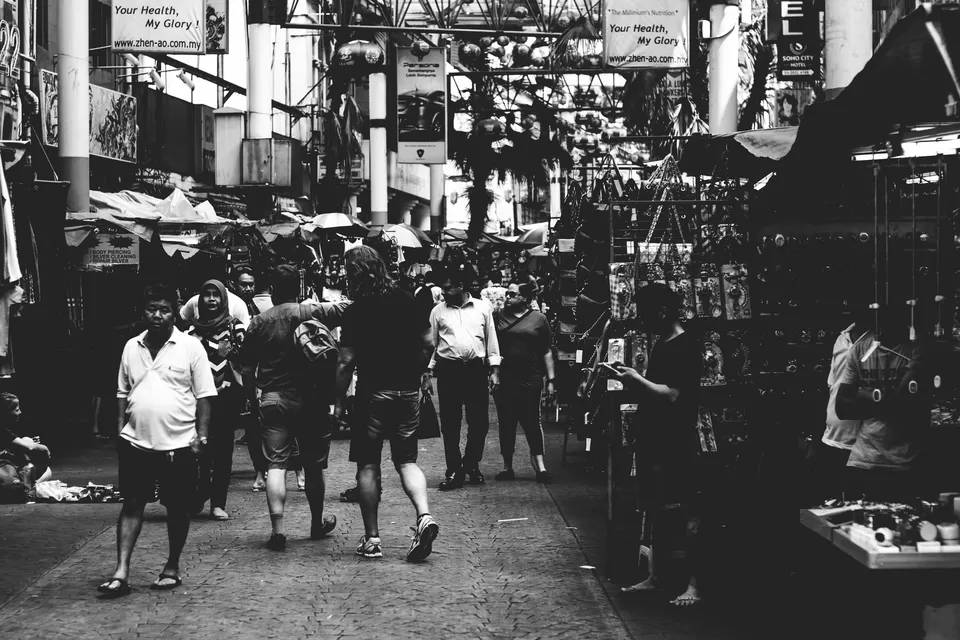 Next, we tried Malaysia's famous Pan Mee or Banmian. This is a Chinese style Hakka noodles made with egg noodles and served with often with some type of meat or fish, vegetables and various spices.
We were supposed to board the bus that would take us all the way to Kuala Selangor but ended up getting going in circles in order to find the bus stop. We finally managed to reach the bus stop five minutes after the last bus had left. After a brief moment of hopelessness, we managed to find a cab that would take us to Kuala Selangor.
PRO TIP: If you heading to Kuala Selangor, hire a cab in case you are not driving there. They will charge you around RM100 for a round trip but it's totally worth it.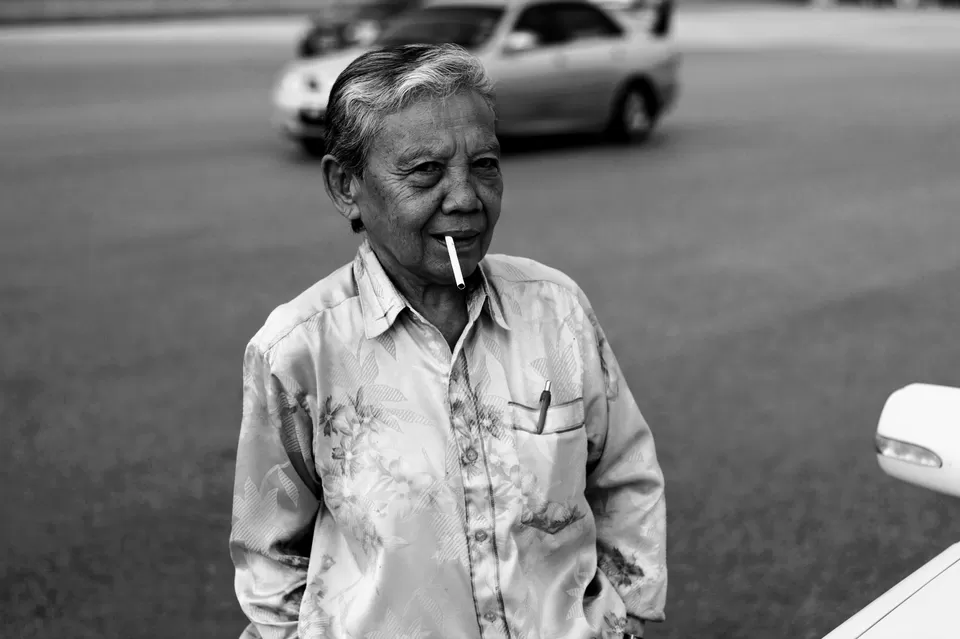 Our cab driver Yus was an old lady who had been driving for over 30 years. Don't let her looks fool you.
We reached Kuala Selangor just as the sun was about to set. The firefly park is open all day, but the boat rides start only after it is dark. In case you reach early, you can always stroll in the park, explore the rural neighbourhood or enjoy a nice seafood meal at the restaurant.
Book your tickets, put on your life jacket and hop on the boat. The boat will take you along the stretch, a little far away from the boarding area where it's dark and then you would be able to see something out of a dream – clusters of fireflies glowing everywhere around you. It is like the forest has come to life. It is a sight that words would surely fail to do justice. The trip doesn't last for more than 20 mins.
DAY 3
The third day we spent the morning enjoying the infinity pool that our Airbnb had. Late afternoon we head out to one of KL's most famous landmarks- Merdeka Square. This is the last remains of the British Empire can be seen through the colonial architecture. Sit and relax on the huge lawn while your attention is distracted by the world's largest flagpole standing at a height of 95m. You will find yourself surrounded by the Sultan Abdul Samad Building (former Secretariat's building), the Royal Selangor Club and St. Mary's church which is one of Malaysia's oldest Anglican churches.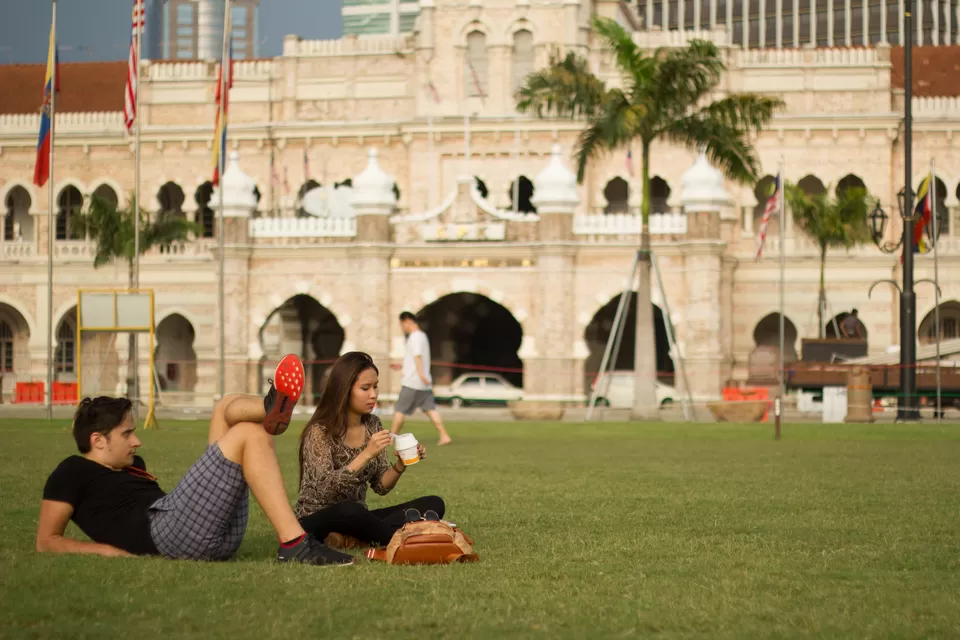 In the evening we went to Jalan Alor. For those who don't know, Jalan Alor is a glutton's paradise. The outlook of the city changes once you step into the street. Bright Street lights, the aroma of grilled food and the shopkeeper's rowdy welcome is what this street is all about. Jalan Alor comes to life as the night rolls and has an extensive collection of delicacies for you to choose from. Feel free to take a look around and choose where you want to eat. Go in a group, find a place to sit and order all you want. The food is reasonably priced and extremely delicious. If you are in KL, you just cannot miss out on this place.
After we were done eating to our heart's content and spending an hour sitting there because we couldn't move, we head out to KL's most famous club – Zouk. Zouk had always been a big name in the clubbing scene in KL and since they moved to a new and more spacious location, they have been attracting even more customers. Great ambience, great music and good booze is probably the easiest way, to sum up, the place.
A long night of clubbing concluded my first ever university trip. Although KL looks like a concrete jungle from the outside, there is so much to discover in the city that three days seem too less. Here's hoping that the next time I am back, I would be able to discover the obscure parts of this city.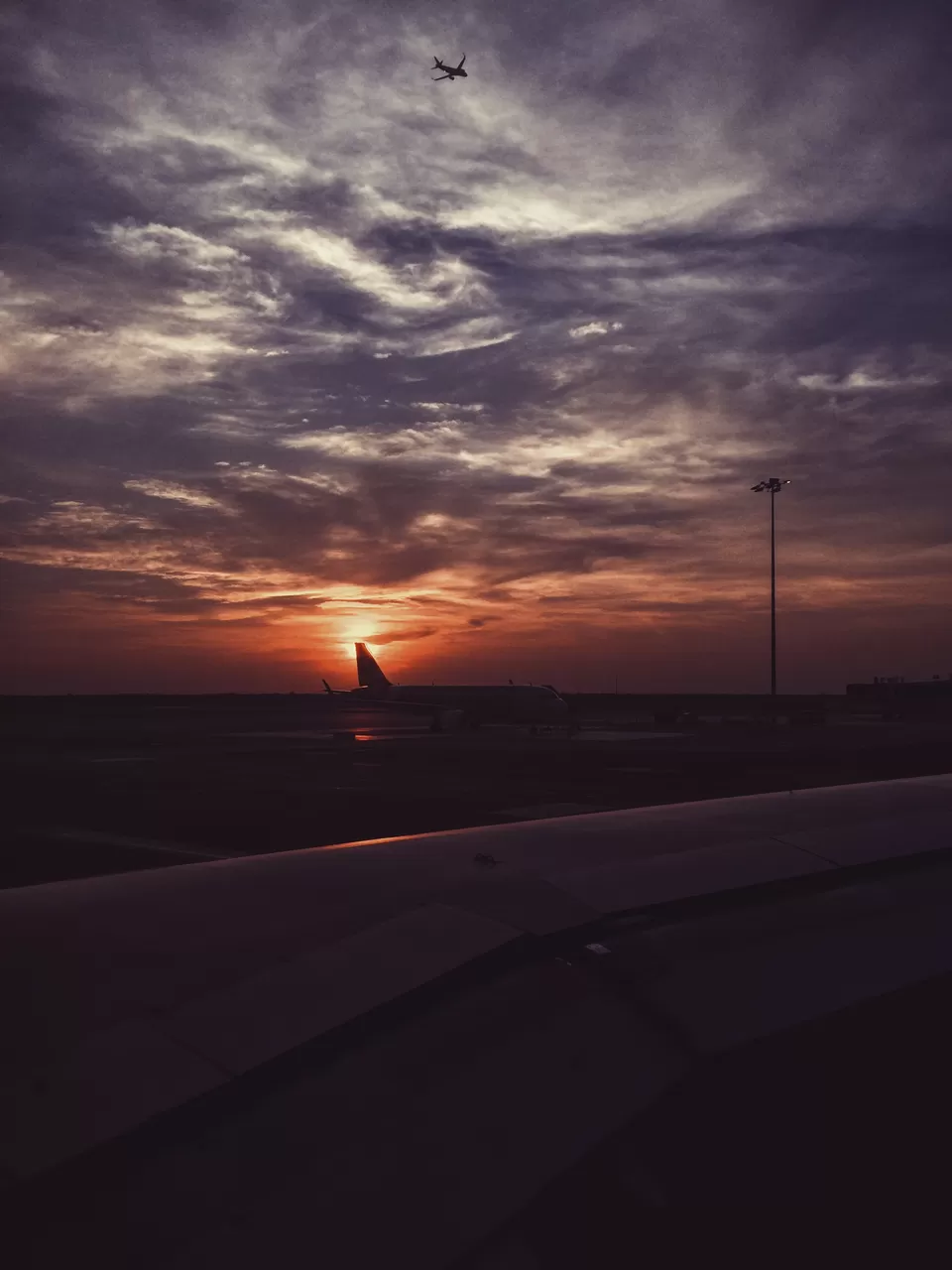 With so many thoughts and memories, we almost failed to realise that we were late for our flight and our goodbyes were cut short since we had to make a run for it.