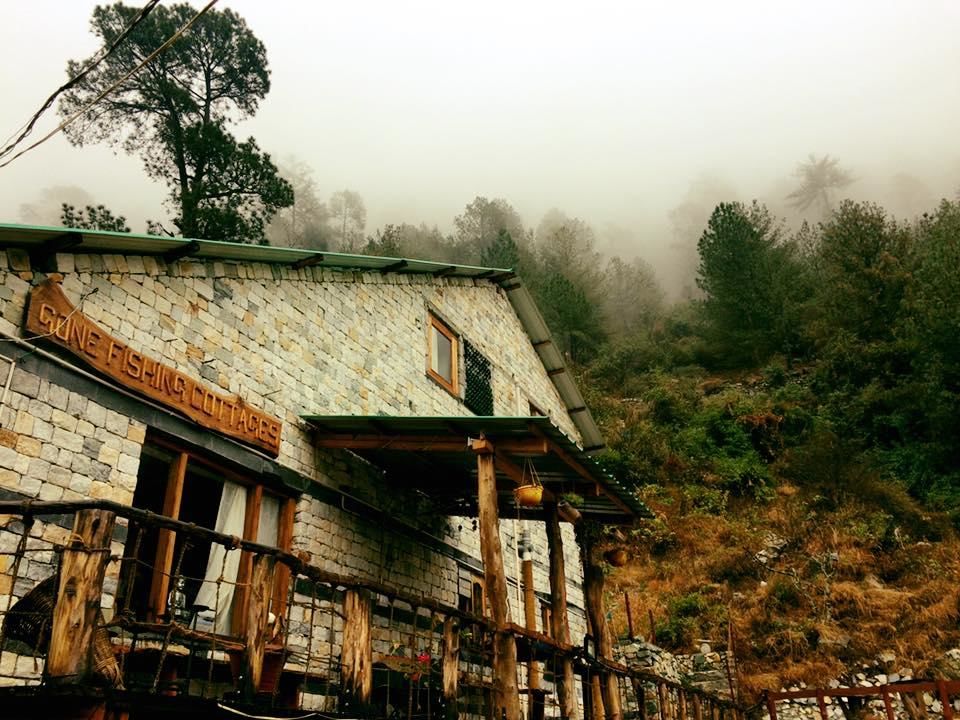 A beautiful town in Kullu district of Himachal Pradesh, Banjār is a paradise for peace and nature lovers. Also known as the 'Valley of God,' Banjār not only is a great place for relaxation but also provides ample opportunities to indulge in adventure activities. Banjār is also known as Tirthan Valley as the major river in the area is by the name Tirthan. The place is among the most sought after holiday destinations for backpackers and families. The valley not only boasts of breathtaking views but also has equally enchanting properties which offer a comfortable accommodation with tastefully designed interiors. One such property is Gone Fishing Cottages which is located on the bank of Kalwari stream and is surrounded by lush green forests and majestic peaks.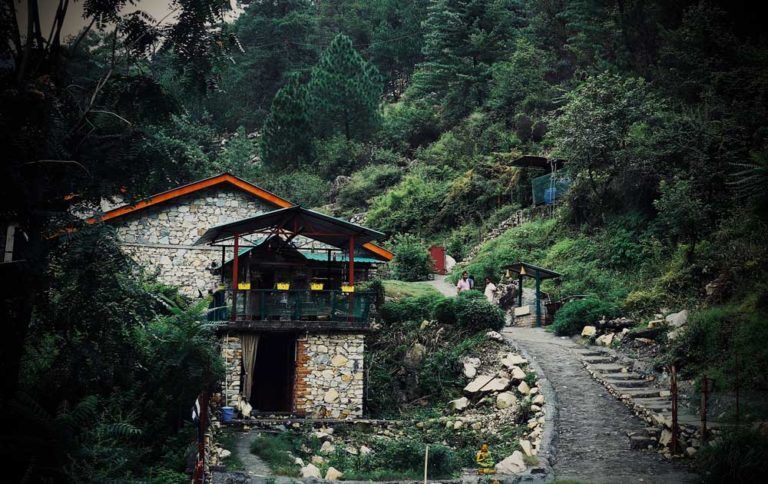 Where
Village deori, kalwari road, V.P.O. Kalwari, Tehsil Banjar, District Kullu, 175123 Banjār, India
Ideal For
The property is ideal for travelers looking for an accommodation with rustic charm and modern facilities. If you wish to stay at a place surrounded by beautiful views and is designed with woods and stones to give it earthly beauty then Gone Fishing Cottages is the place for you.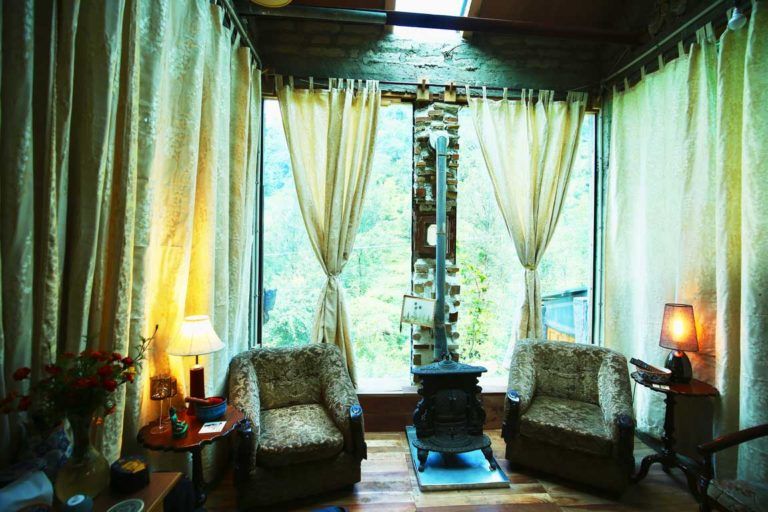 About Property
Located on the bank of pristine Kalwari stream, the Gone Fishing Cottages are surrounded by beautiful orchards, step farming fields and deodar forests. Sitting in the lap of nature, the cottages lie in the eco¬-zone of Great Himalayan National Park. A stay at these cottages not only brings you closer to nature but also offers breathtaking views of the valley.
The interiors of this property include two-bedroom forest-edged cottages, a wooden deck and a kitchen with all modern facilities. All cottages have covered sit-outs for relaxed evenings and early morning tea.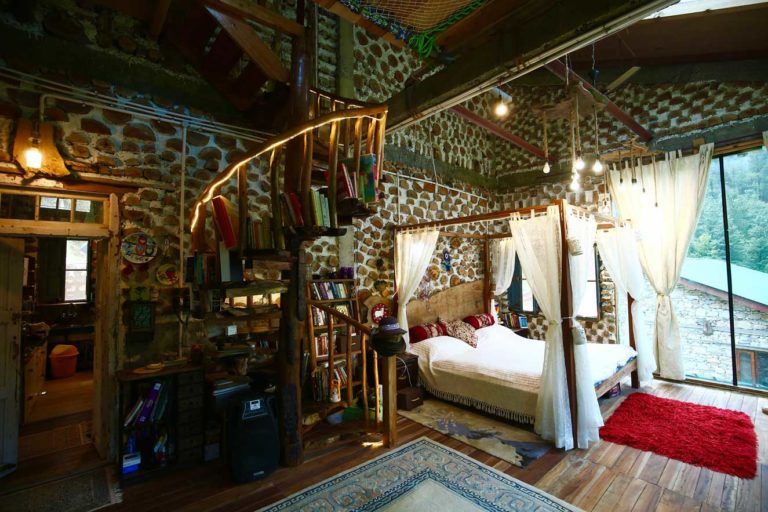 The designing of these cottages has been to done keeping in mind the natural surroundings so as to reflect rustic grace while also ensuring modern comfort. Rooms are large with proper ventilation and sunlight.
If you are looking for a place with stunning views, world-class facilities and gorgeous location then this property is here to promise a luxury holiday amid the bounty of nature.
Food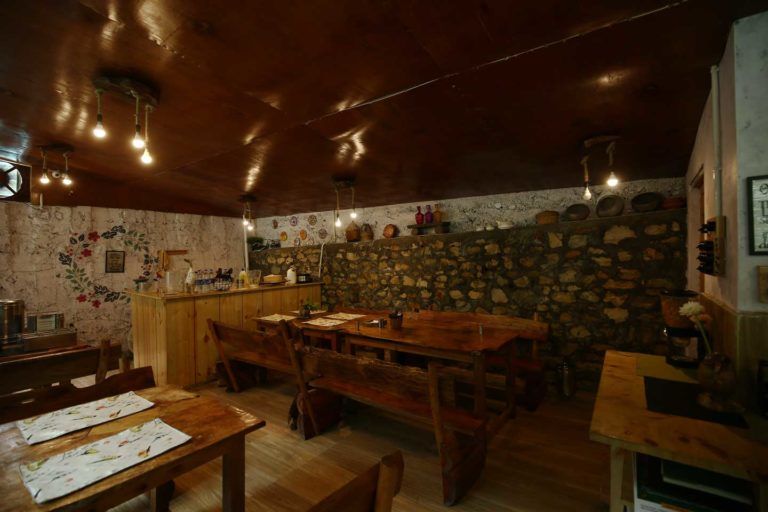 A buffet breakfast is served every morning at the property. There is a kitchen equipped with facilities like microwave.
Things To Do
Hiking: The Great Himalayan National Park Trek
What could be a better way to explore the charm of this UNESCO World Heritage Site than trekking! This is one of the most mesmerizing and fulfilling experience for nature lovers who wish to explore lush green forests, blooming flowers, pious streams and chirping birds on their way.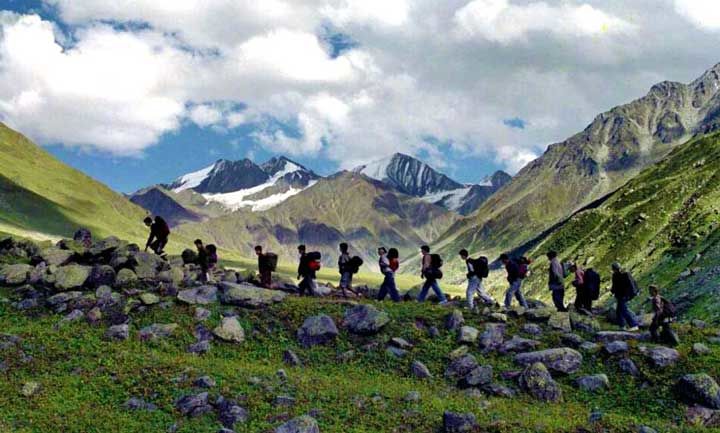 Angling/Fishing
The Tirthan valley is known as a perfect place for angling as it has some of the richest streams and rivers. The Gone Fishing Cottages are ideally located on Kalwari stream to encourage visitors to fish. While trout fishing permits are inexpensive, angling guides are also available on request.
Cost
You can choose to book either private rooms or the entire place. Private rooms start at Rs 6000 per night while the entire place can be booked for Rs 12000.
Have you ever been to Tirthan valley? Share your travel stories with Tripoto community here.