After staying overnight at strangers place at Kumbhalgarh, I woke up early as I have to travel the whole day to Mount Abu.
My morning starts with morning tea and breakfast served by my host. Heartily gratified with each gestures of his and his family since last night.
I won't forget him till too late in my life.
So, got fresh and bid good-bye to my host, I started with exploring Kumbhalgarh Fort (birth place of Maharana Pratap)

The fort is built on the hill, thus giving a serene view of the morning sunrise.
It was beautiful spending some time up there but since I have to travel a long distance today, so I quickly moved around the fort, by the way it isn't like any another fort with the lavish lifestyle, armory and all.
Getting rides from Kumbhalgarh to Sayra and from Sayra to Pindwara it started raining at Pindwara.
It was around 1 pm by then, so thought it would be a good time to have lunch and charge the batteries till it's still raining.
That is one of the ways of how you can time manage when you can't do anything; it's always better to manage your time rather than sitting idle.
• Sleep, if you're deprived. Keep refreshing your batteries whenever needed.
• Keeping batteries charged of your electronics devices is as important as keeping yours, so whenever you find some time, plug your devices for some juice.
• Get acquainted with surrounding, loading maps and routes, searching for the place you're going to visit.
• Talk with locals around you, to get an insight of their life and culture.
• If you're an introvert or not willing to talk or not feeling like doing anything, you can always notice people. I found it very interesting activity which we don't do in a regular basis. This activity can also give you the insight of the person's thought process, a different way of seeing things and doing things.
• And if you're too curious, you can always learn the language or may be some words or popular phrase from the locals.
Due to rain which caused water-clogging, I have to take train to Abu Road.
I have booked my stay at GAIL guest house, so didn't have to hustle for looking around and to find some cheap hostel with limited amenities.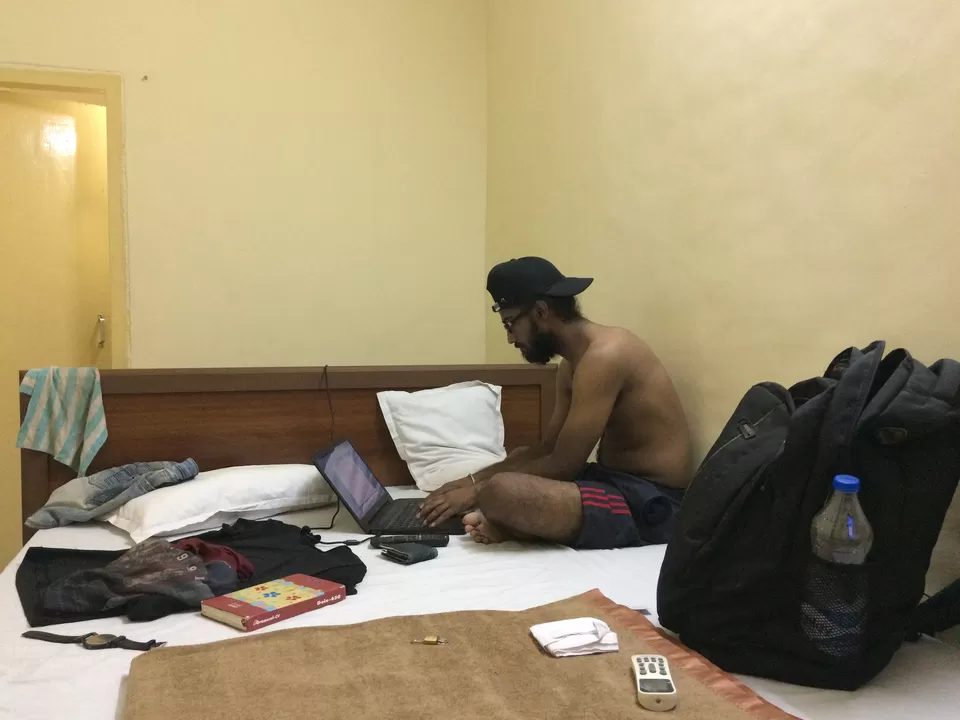 Finally a comfy bed with AC and TV as facilities.
I relaxed that day, have dinner at nearby dhaba. Dhabas are usually cheaper than other restaurants and rich in taste too.
Next day, planning was to reach Mount Abu and explore.
I woke up early morning, as I knew Mount Abu is at a distance of about 19 km.
So after getting ready, found a ride till state bus stop, took 35 INR to Mount Abu.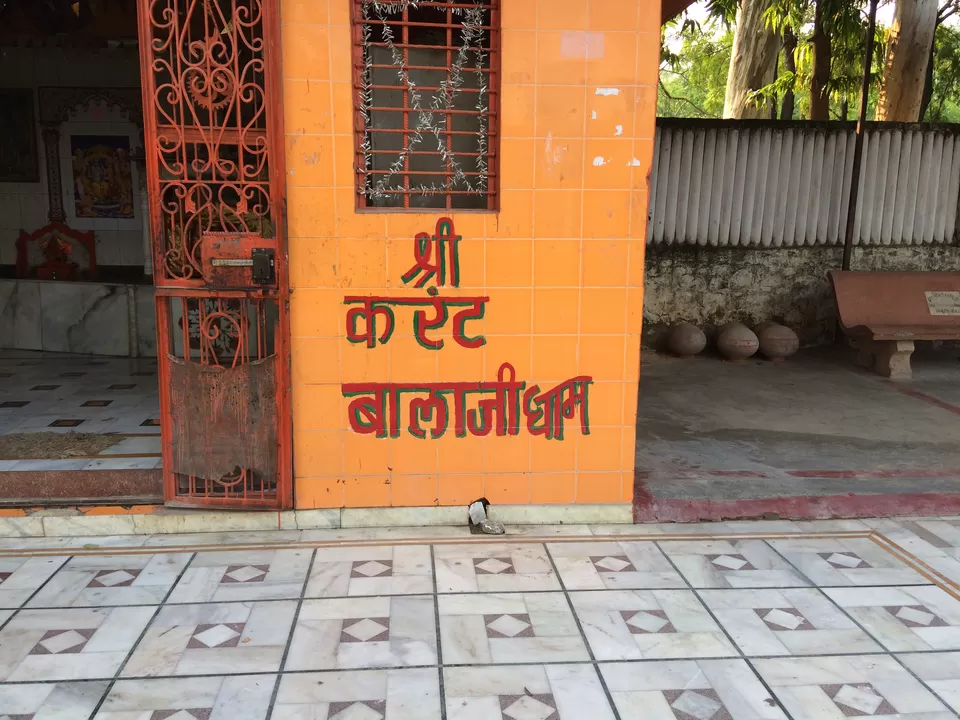 Things to do at Mount Abu:
• Guru Shikhar - highest peak of Aravalli Range; highest peak in Rajasthan
• Arbuda Temple
• Delwara Jain Temple
• Achalgarh Fort
• Nakki Lake
• Sun set point
• Rabdi - a must have
• Arbuda Restaurant for cheap and tasty food
• Mount Abu Wildlife Sanctuary - skippable
Hiring a bike is a good decision as to reach Guru Shikhar, you'll need it. At a distance of approx. 19 km with a feel that you wouldn't want to kill, I suggest to rent a bike.
Starting from exploring Mount Abu; Nakki lake is at a walking distance from central market of Mount Abu. You can ride boat and have local food or snacks at the market.
But I didn't waited for anything as such, I was aiming for Guru Shikhar.
Arbuda Temple and Delwara Temple will fall in between the route to Guru Shikhar while for Achalgarh fort you have to diverge before Guru Shikhar.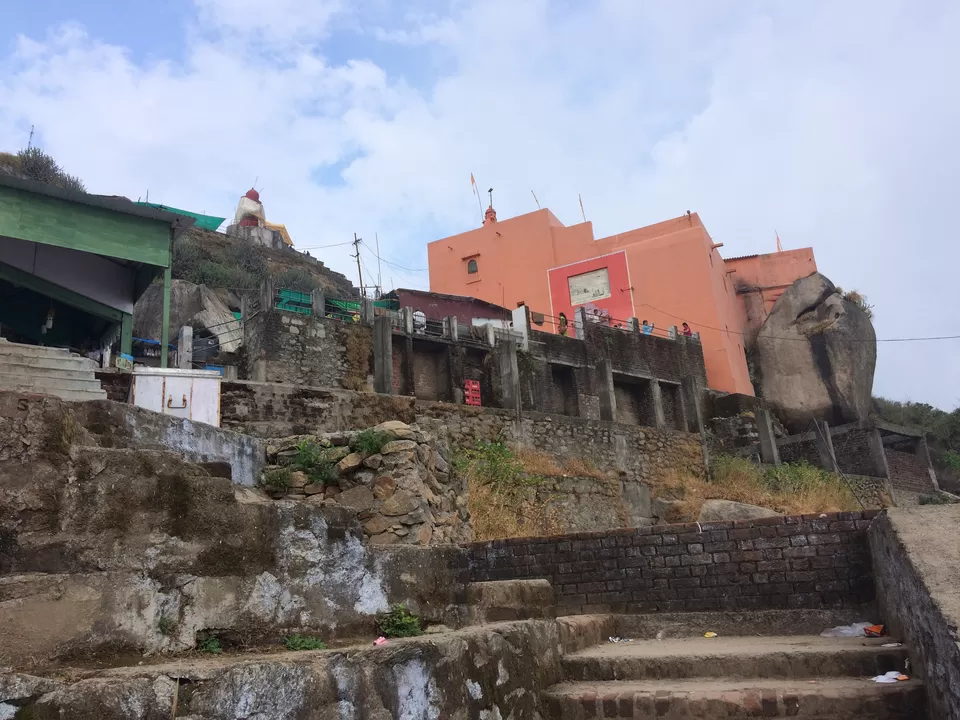 Anyways, going get strated. From Arbuda Temple to Delwara Jain Temple to Guru Shikhar.
At a height of 5650 ft, forms the highest peak of Rajasthan as well as Aravalli Range.
It was too windy up there, little bit moisture and quite cold too.
Actually it was raining at some part of Abu which was visible from the high up there.
Awesome weather and awesome view!
Then I started feeling hungry as I had just breakfast and it was around 4 pm.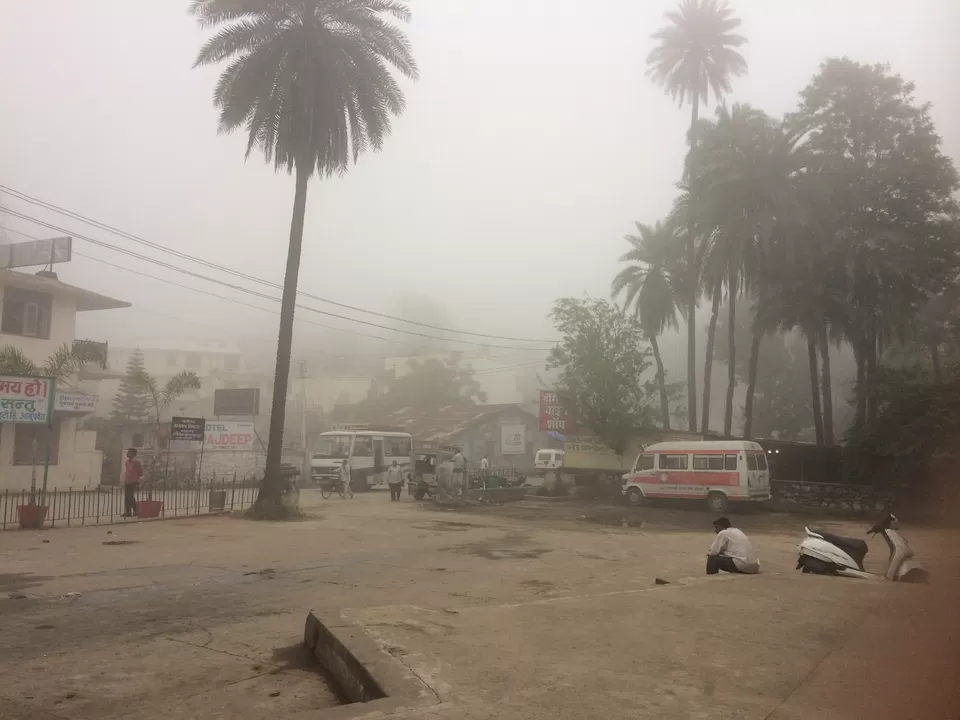 When I was descending, it started to get misty and everything was covered with milky white clouds. Mist wasn't that hard while I was going up. May be due to temperature decrease as the sun started to set.
Enjoying all natural phenomenon I reached to market area and fed myself with some food for lunch.
I ate at Arbuda Restaurant (pure-veg), low at price, rich in taste.
I then strolled in and around the market.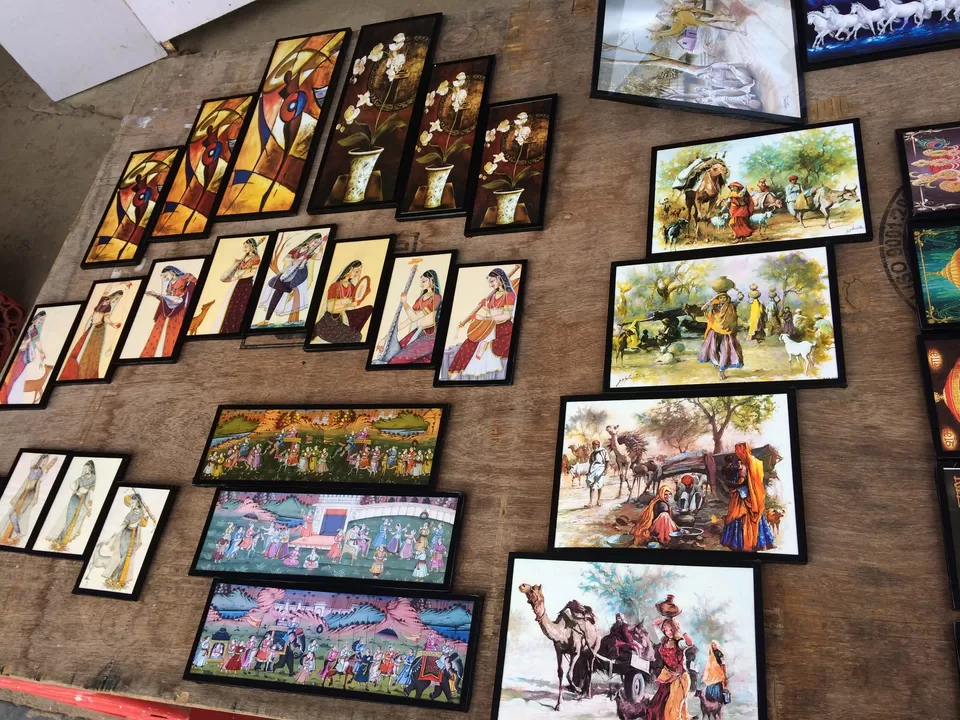 Reached home by riding in a car, I casually asked for it as if I won't get I still be have option, but to my luck he rided me to Abu Road.
He was so kind that he even dropped me at guest house, he was like ''it's not safe here, as the place is near the highway, and I was new to the place."
Beautiful is the state of Rajasthan,
so is the people living there.
Guest House just cost me 200 INR for 2 nights with all the amenities.