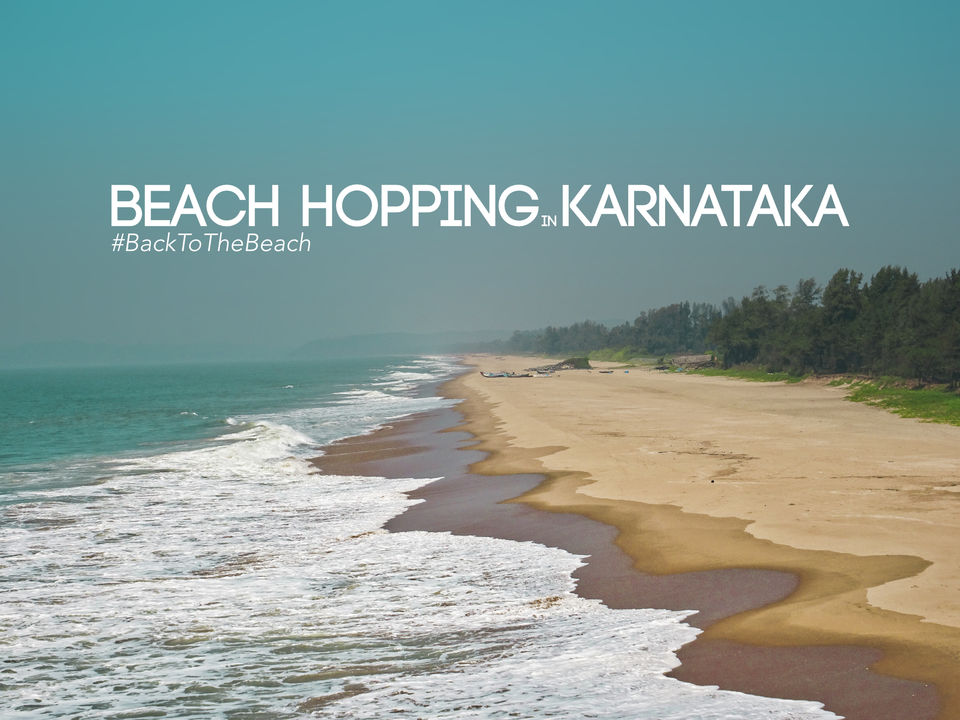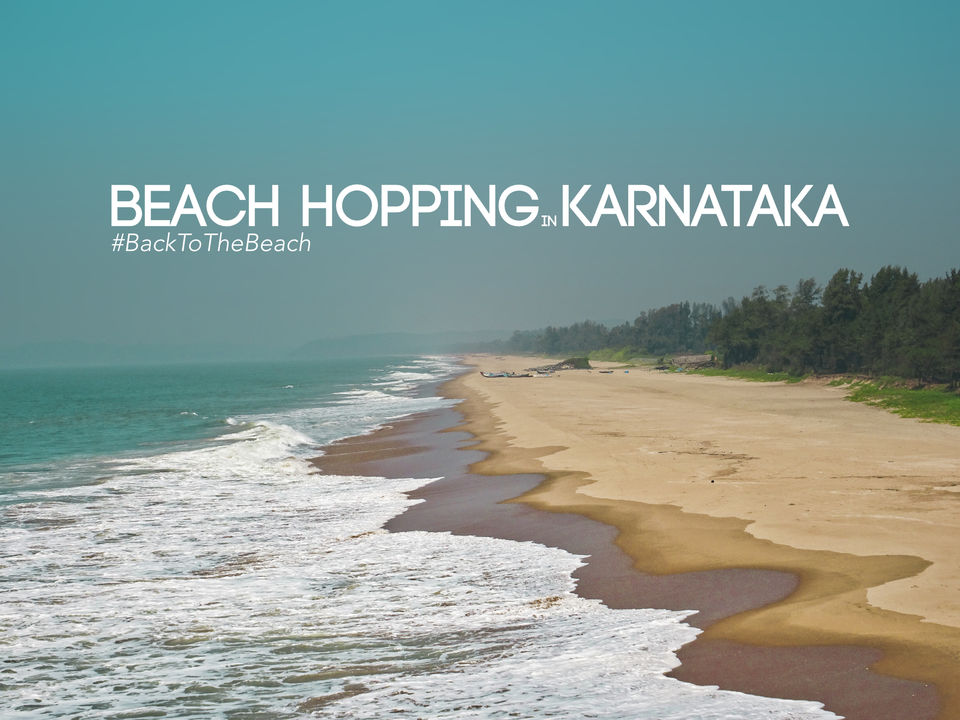 So when I reached Karnataka, gazed my eyes on the Kumta beach, I kind of felt so deeply connected with the blue oceans, the calm waters, the shimmering light of bright sun. It was magical. I walked from Kumta beach to Gokarna covering so may isolated and pristine beaches. Reaching Kumta beach was actually very easy. You can take an Auto or a bus from the Kumta Railway station.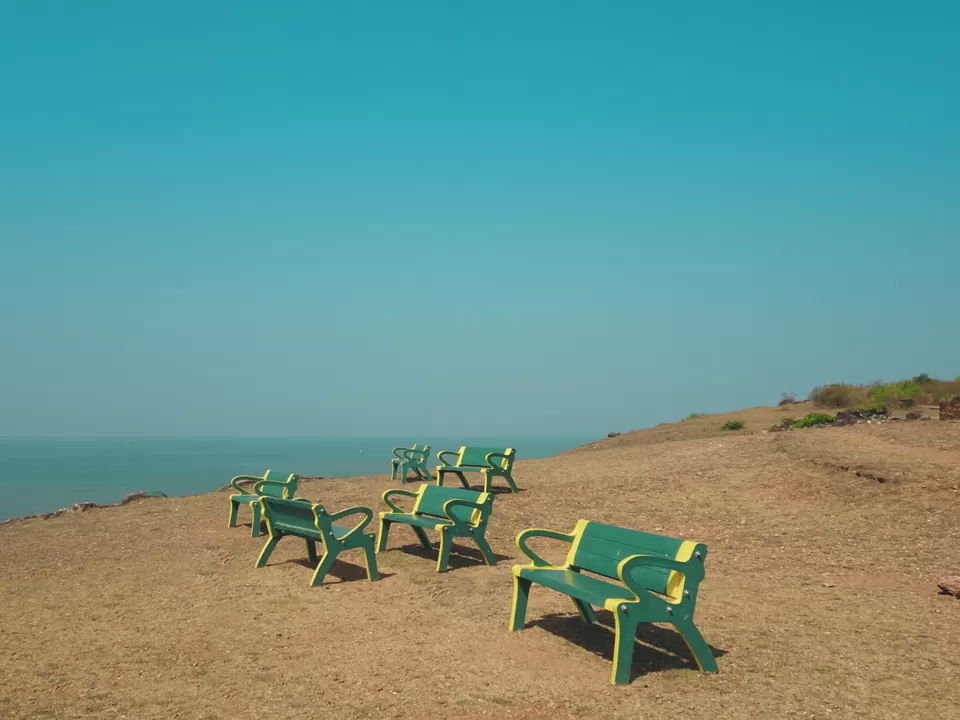 There is nice pavement road to from Kumta beach to Vannali Beach and the view, well its nothing less then a hidden paradise. Wide open oceans, colourful rocky beaches, tiny fishing boats, sound of sea gulls and no tourist. Vannali Beach also has a small harbour, it is also a home to lots of fishermen.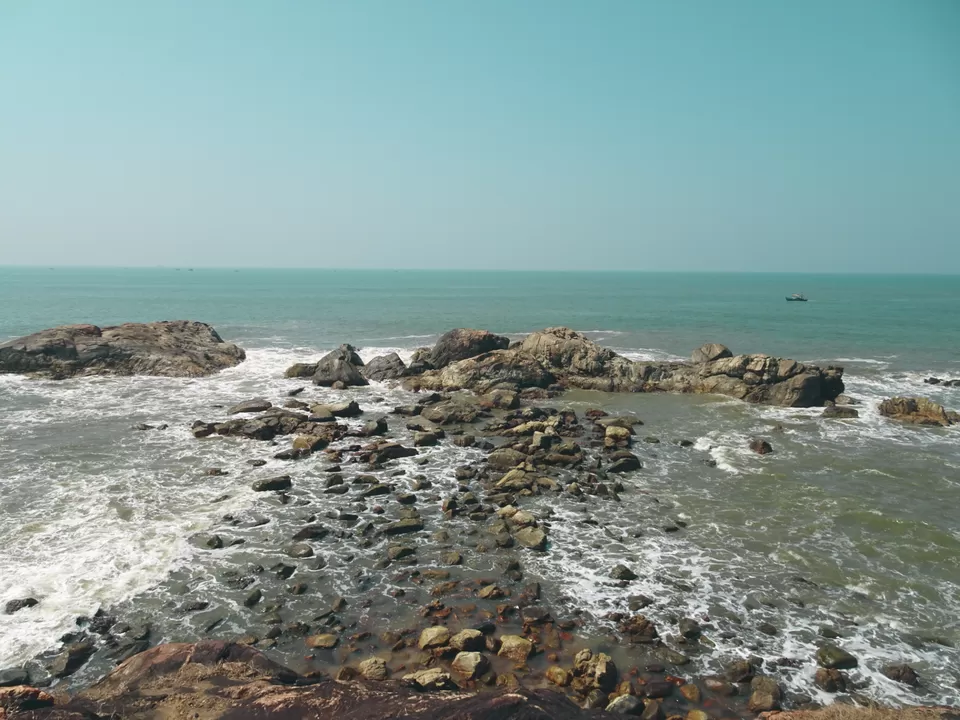 I then walked to Mangodlu Beach which is a small hike via a little hill. Mangodlu Beach is small beach, like your own private little beach with no one around except some fishermen.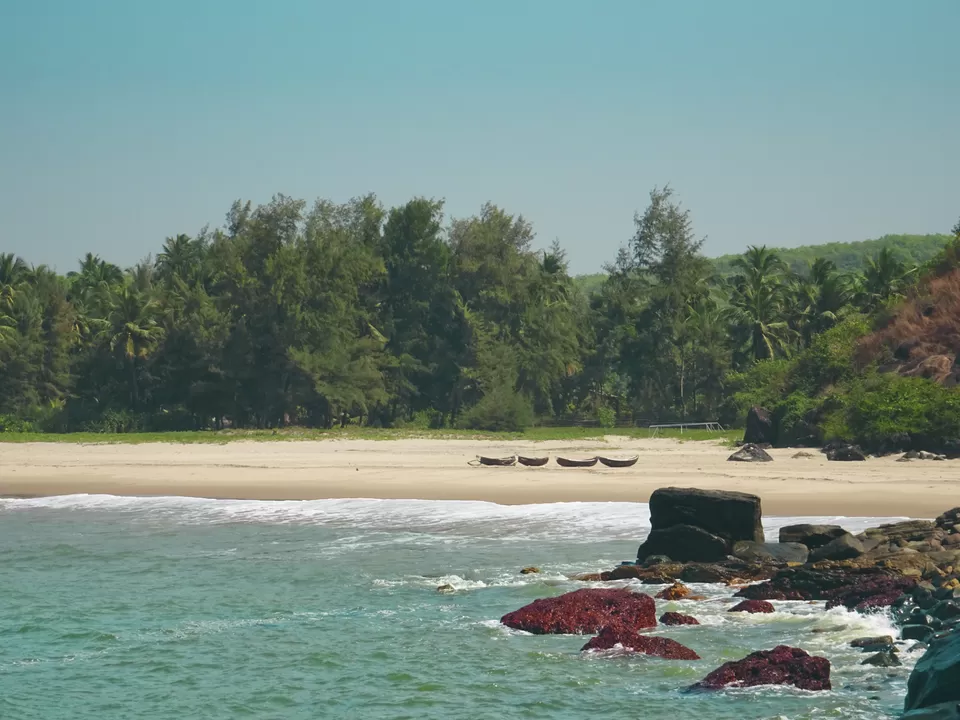 Would you like a little slice of heaven? Well If you are at Mangodlu, you are just 30mins hike away from a spot called "Little Slice of Heaven". And this spot does live up to its gorgeous name. Since I was hiking with some friends, when we reached here, this was our spot to take a break enjoy the sun from the shadows of trees and palms here. I was already so mesmerised by the sheer beauty of Karnataka's pristine beaches but guess what, this is just the beginning.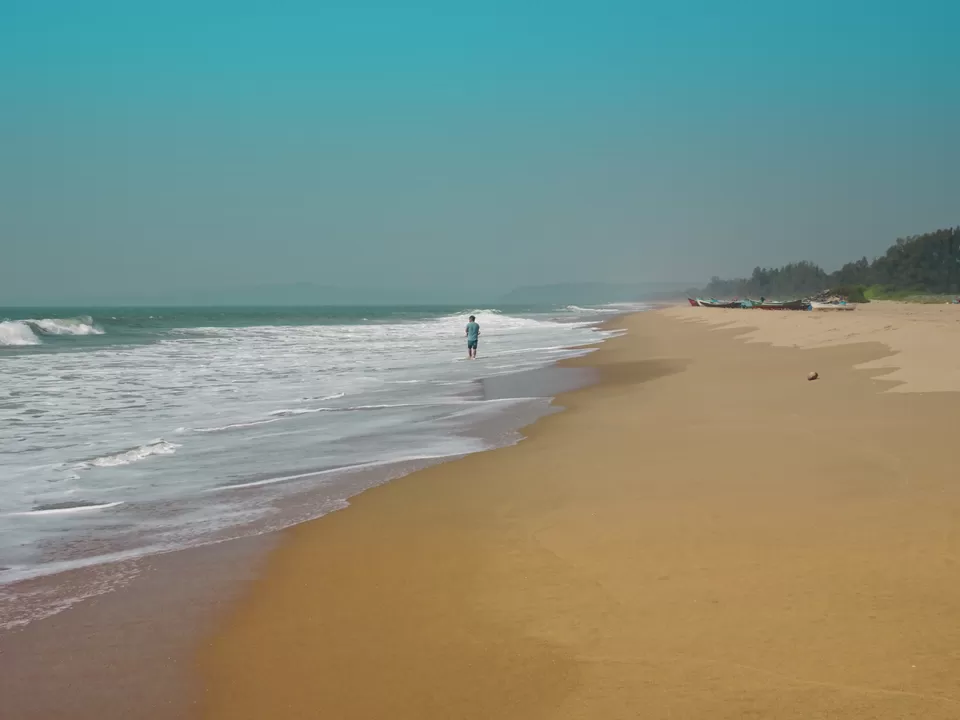 This is Nirvana Beach, one of my favourite spot. I was actually hypnotised by the wast wide open view of this beach. I felt like I was looking at an infinity. Infinity of white sand and blue water beach, literally. Reaching here from Little Slice of Heaven spot can be a bit challenging as the hike takes you across some slippery rocky patches. But believe me its totally worth the efforts. With my feet soaked in warm sand, looking at the blue skies that merged into the blue seas, I had my packed lunch here and I think this is still one of the most beautiful spot I've had my lunch at. I wish I could have spent more time here. I guess something to look forward to after the lockdown.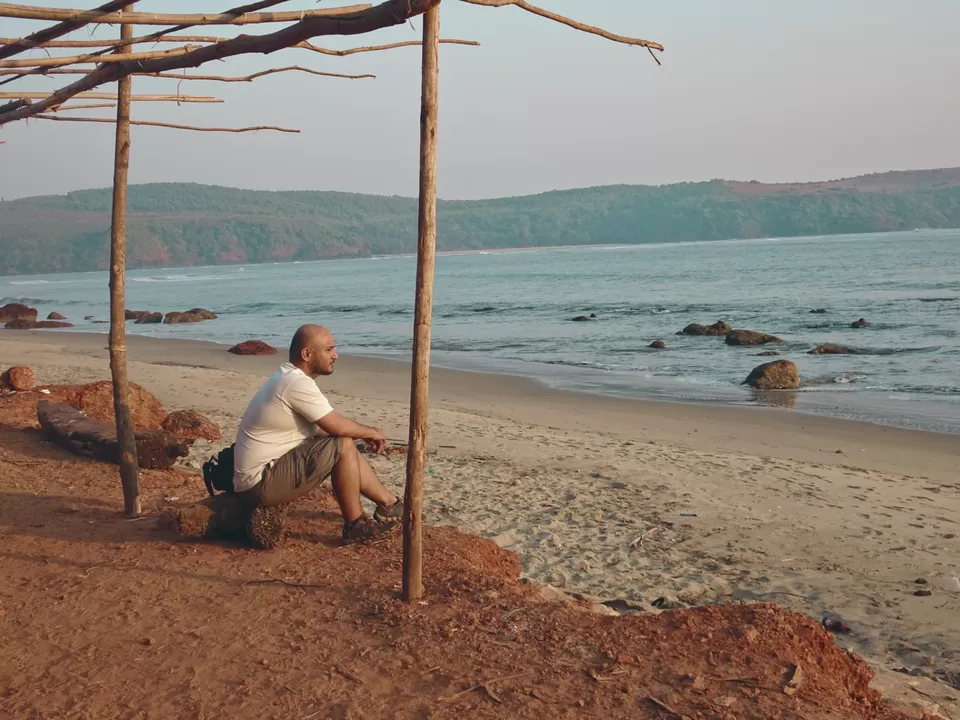 I then took a local bus to Aghanashini Jetty, a perfect spot to witness a gorgeous sunset. But wouldn't it be even great if you could see the sunset while sailing in jetty to another gorgeous beach? Well that's exactly what we did on our way to God own Beach and Belekan Beach. Both of these beaches are closely connected. Belekan has a few homestay accommodation right opposite to the beach. I still remember the delicious food and that peaceful evening as I sat on the rocks from dusk to dawn. Indeed a night I'll never forget. Because on that night I finally knew that beaches will alway be special to me. I actually grabbed my sleeping bag and slept off on nearby a plateau opposite to the beach. This was the first time I fell asleep with sound of beach with moon shining bright up in the sky.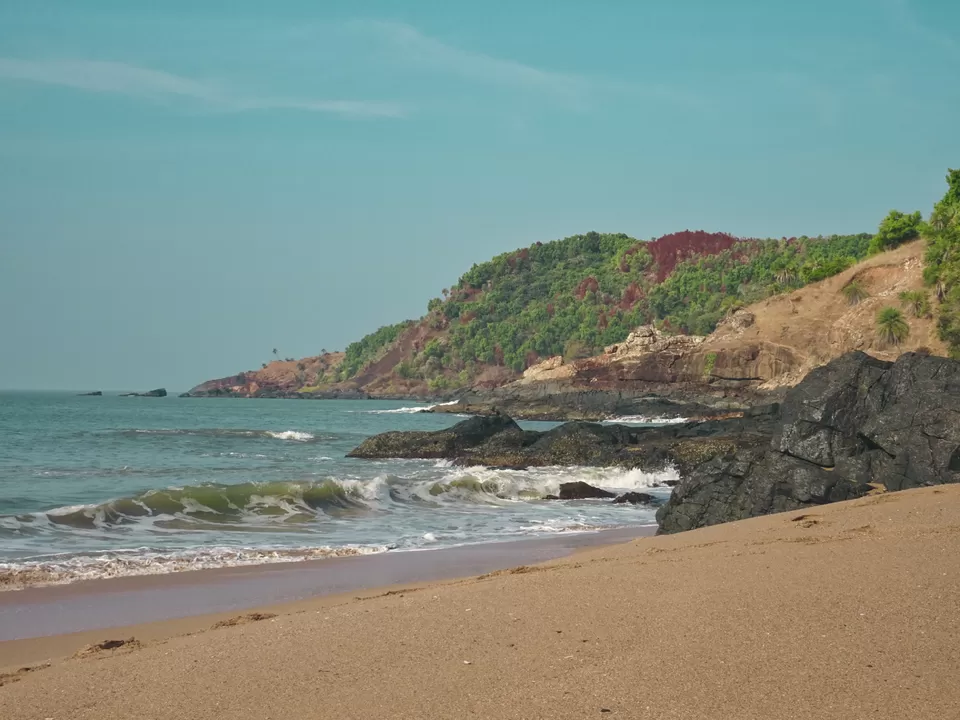 From Belekan Beach there's hike to cluster of some beautiful isolated beaches. Starting with Paradise Beach, Small Hell Beach, Moonlight beach and Half Moon Beach. All of these are just tiny little glimpse of hidden paradises. There are a few shacks and cafes on some of these beaches.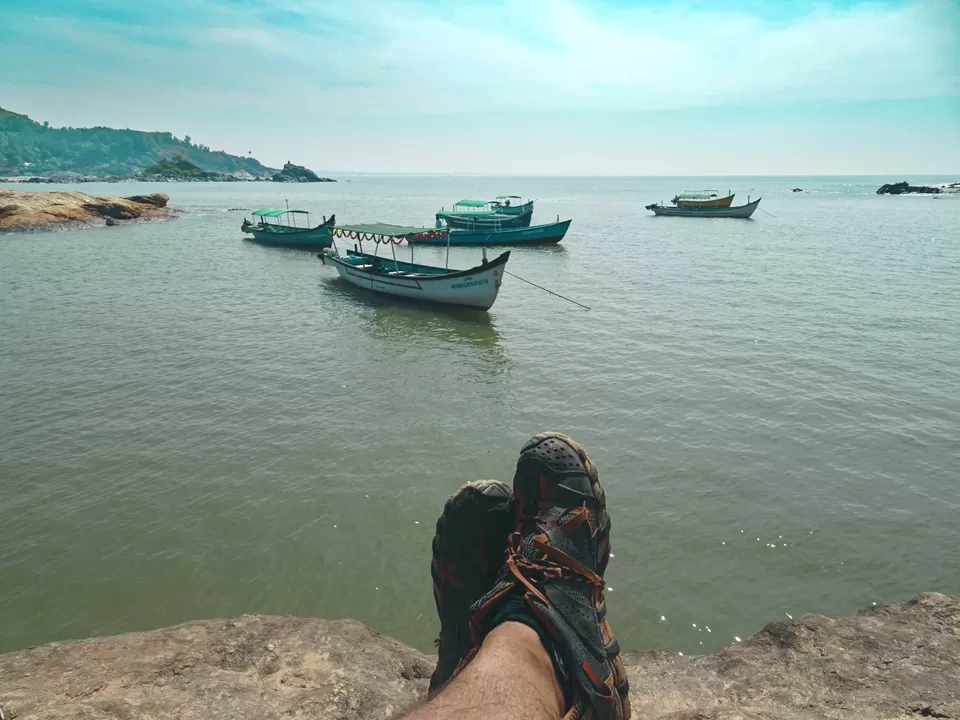 And then finally a short auto ride from Half Moon Beach is the iconic Om Beach. There are numerous blogs and trips about Om Beach and its neighbourhood Gokarna Beach. A mini Goa without the crowds and noise.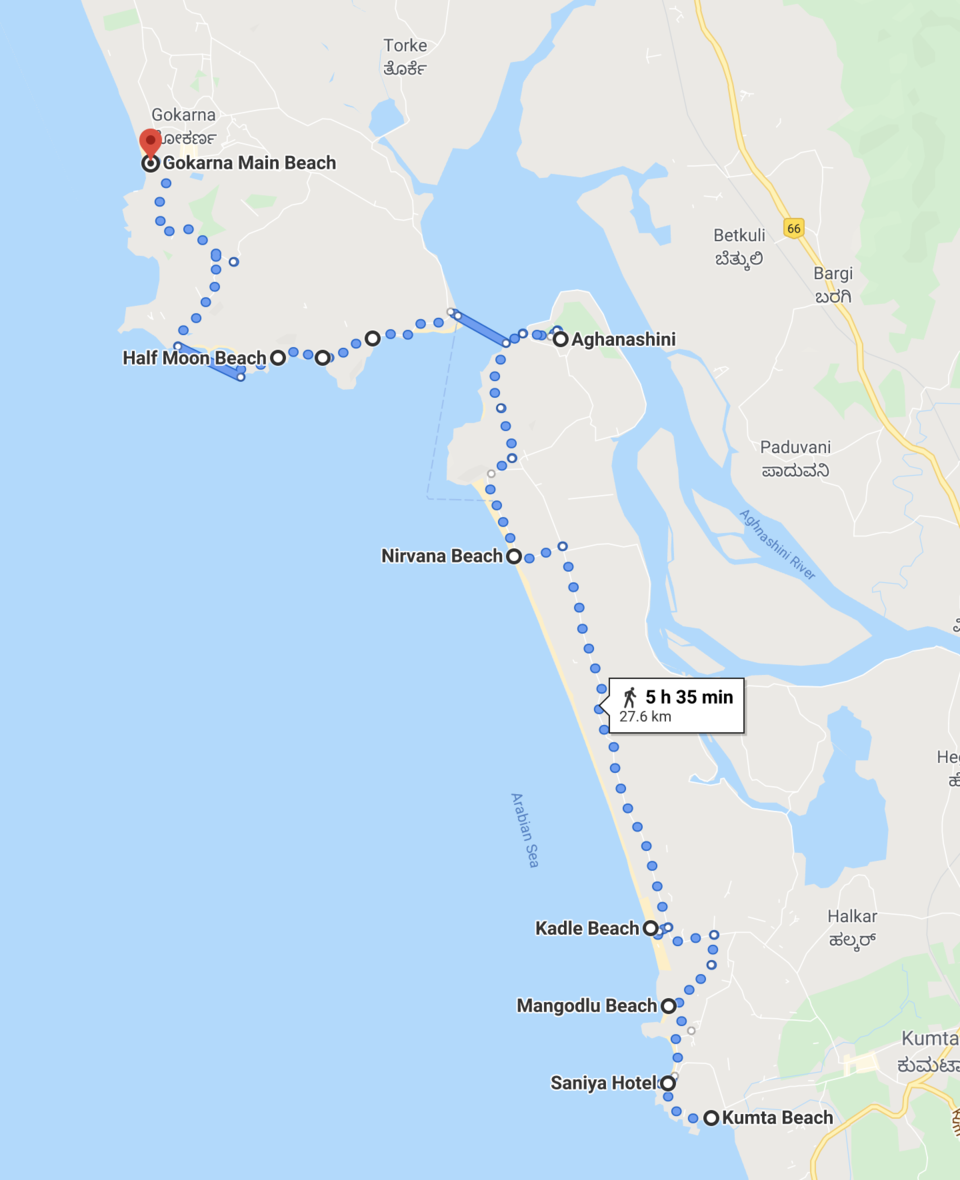 I feel the oceans hold unique powers, powers that not only controls our planet but also our minds. The sound of waves crashing to shores can calms the most turbulent storms in our minds. As most of us today are locked up in our homes, I want to take you all on trip down memory lane to Karnataka Beach Hopping. Almost 4 years back when I went to Karnataka for the first time, it was the place that reminded me of my roots, my origins, my love for oceans, my love for beaches. Growing up in Mumbai, Juhu Beach was my getaway from the hustle and bustle of the city.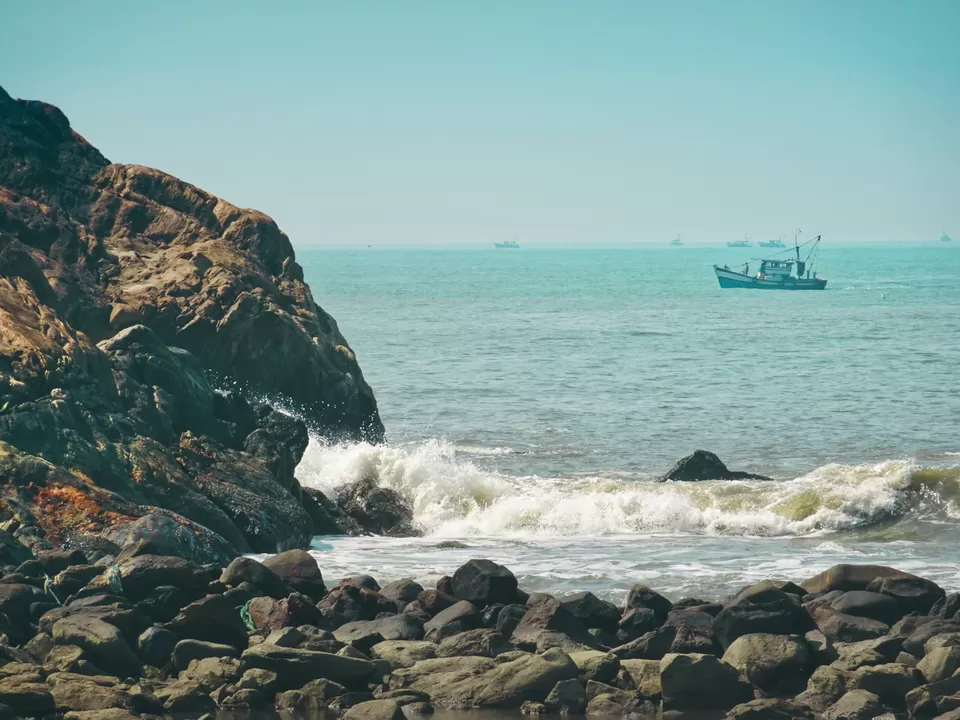 Karnataka has so much more to offer and these beaches are just a glimpse into the states untouched territory. What do you guys think? Will you venture out exploring these gorgeous beaches?
You can find more of my travel stories and travel photography on my instagram below
Frequent Searches Leading To This Page:-
beach holiday tour of karnataka, 7 Days Karnataka Beach Tour, Karnataka Beaches Tour Guide, Mangalore Goa Beach Tour, best beach resorts in karnataka