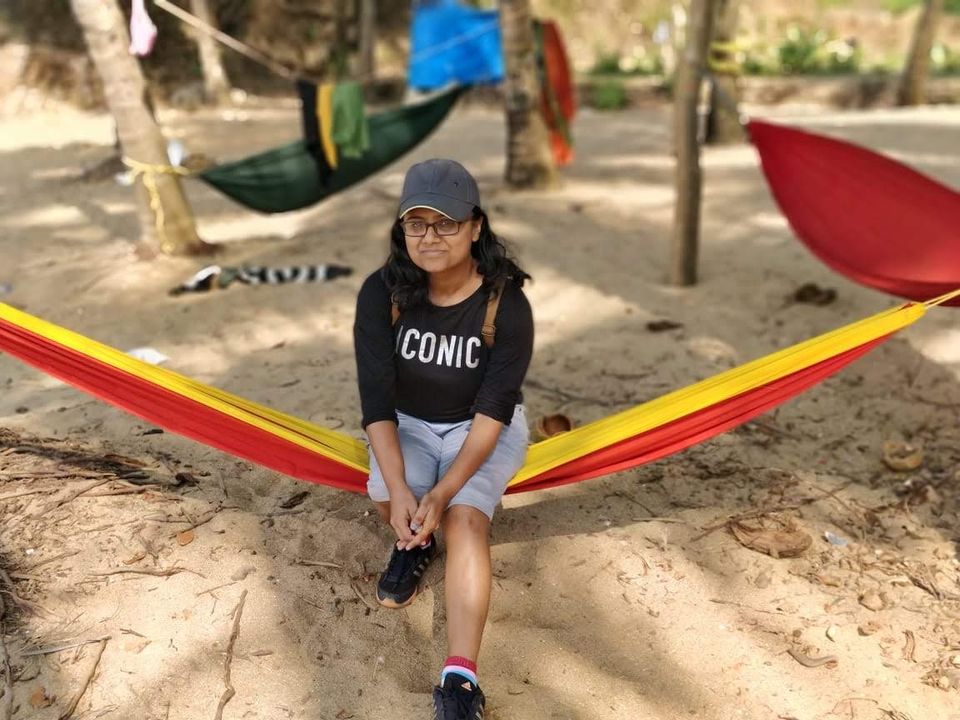 Catch Mangalore express till kumta. Take local transport to reach Kumta beach and get set for an awesome journey through the mountains and along the beaches.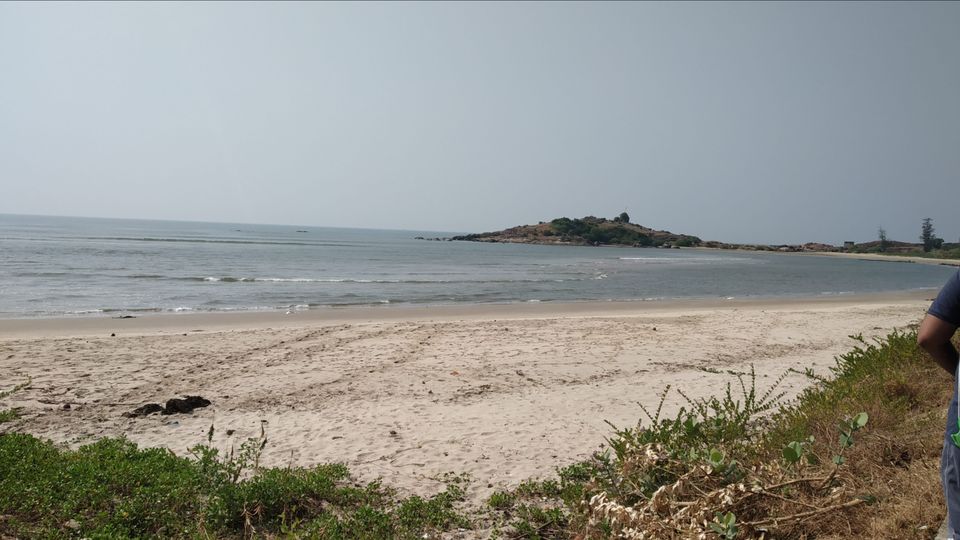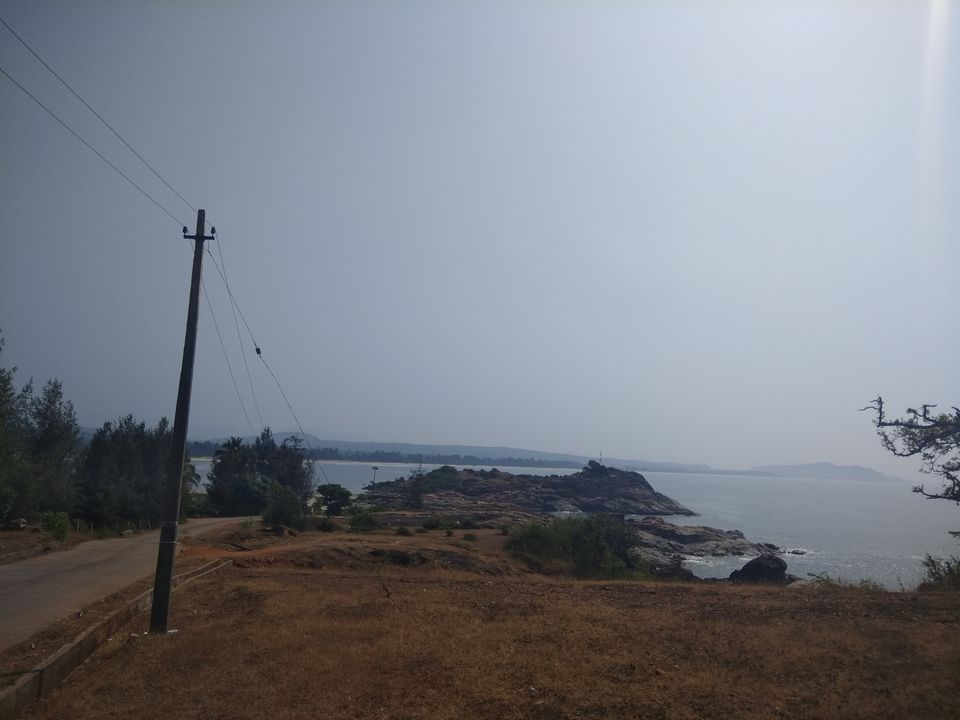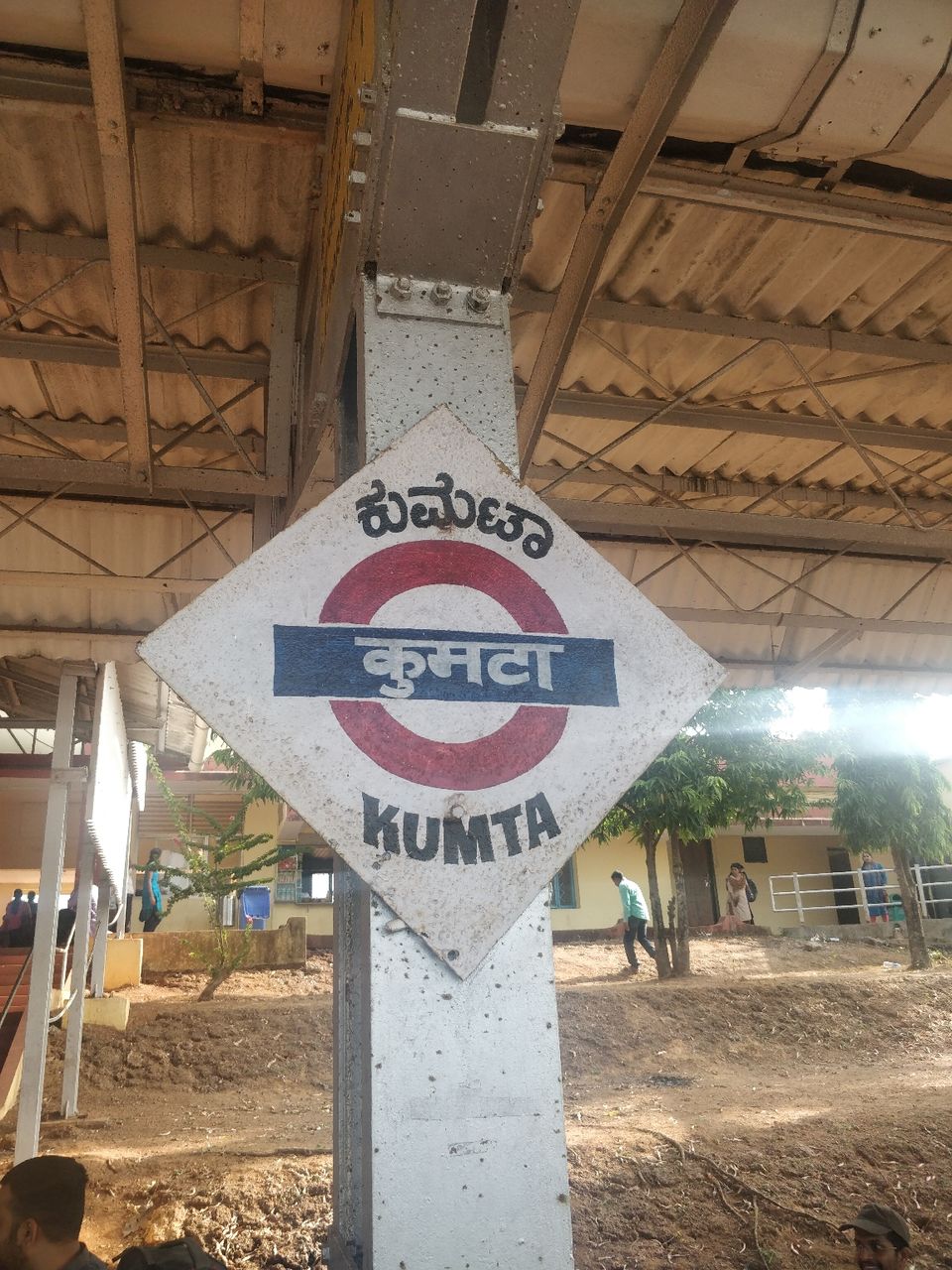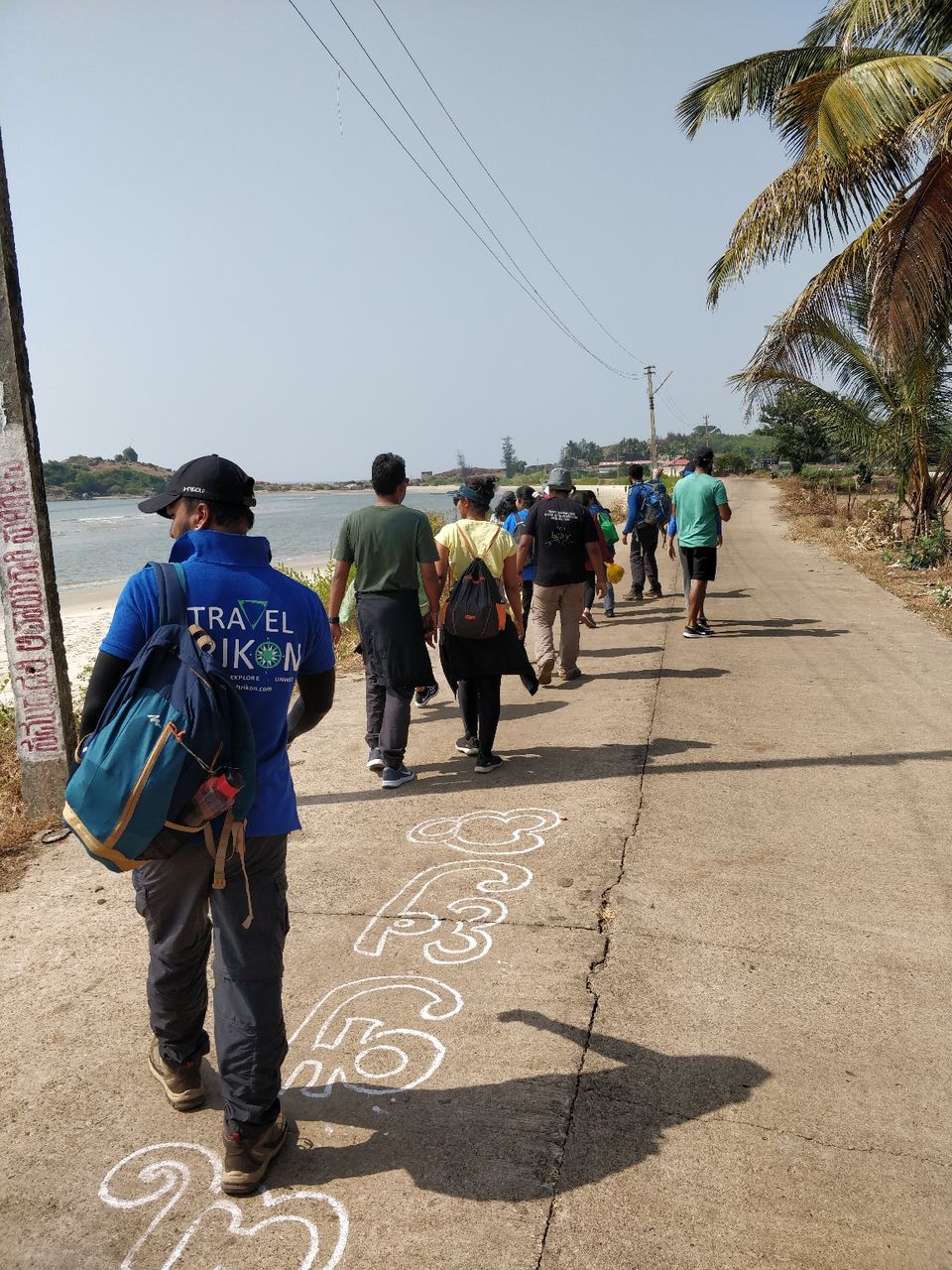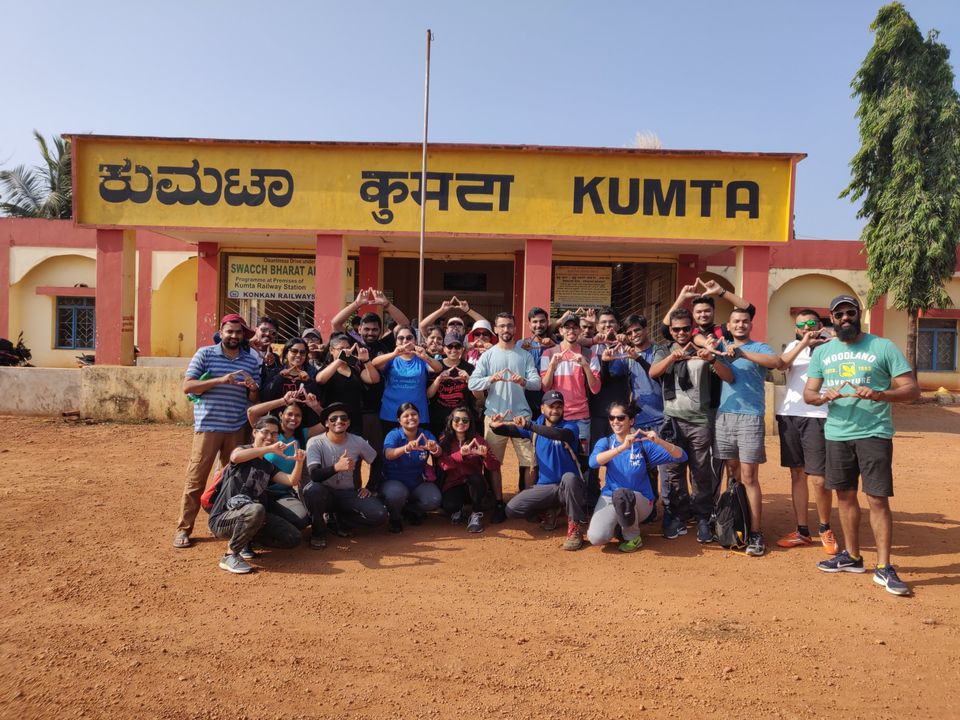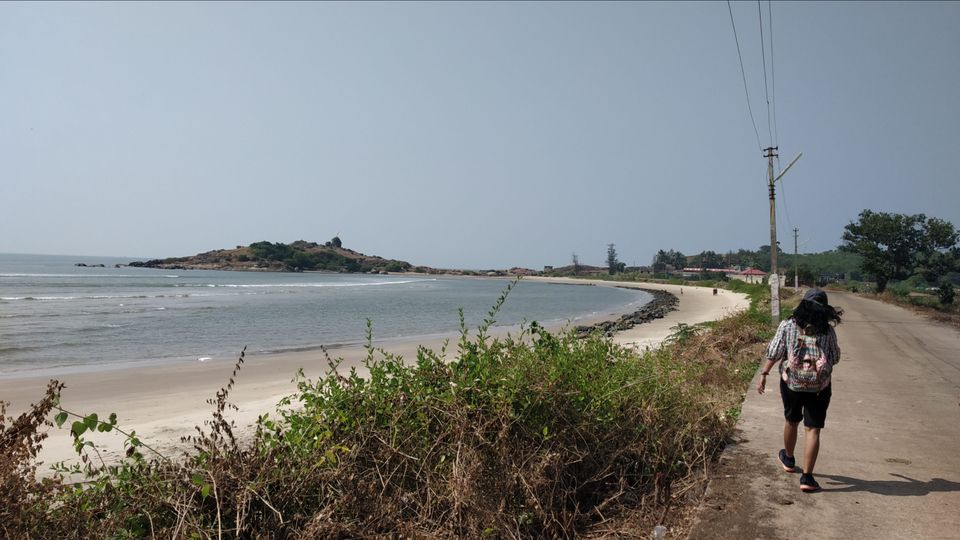 We took short break between Vannalli and Mangodlu ( next beach) to have some fruits. It's advisable to carry citrus ones .Also don't forget to carry 3 to 4 litres of water...as you will need once you start the trek.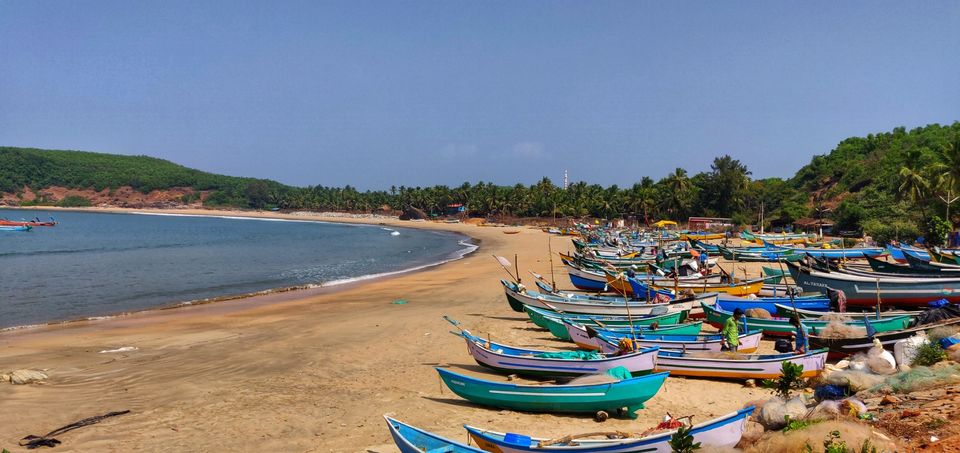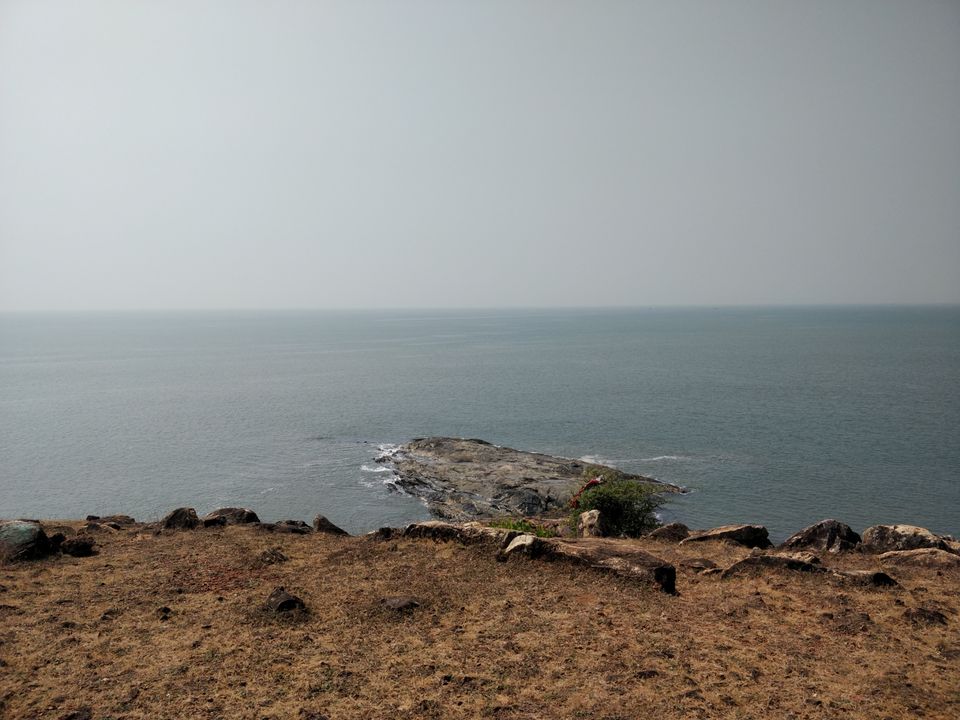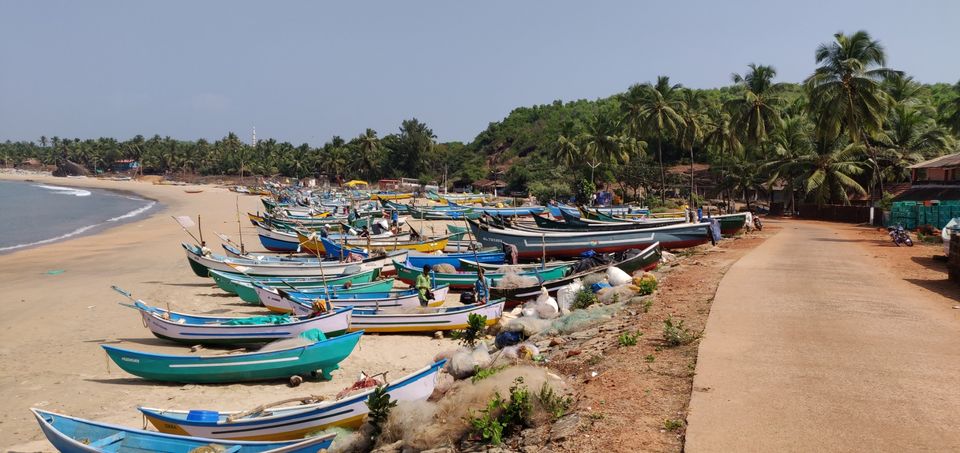 This is not less beautiful than the other beaches . We halted here for our lunch break. You can easily find some shady area to halt and have food with the perfect view in front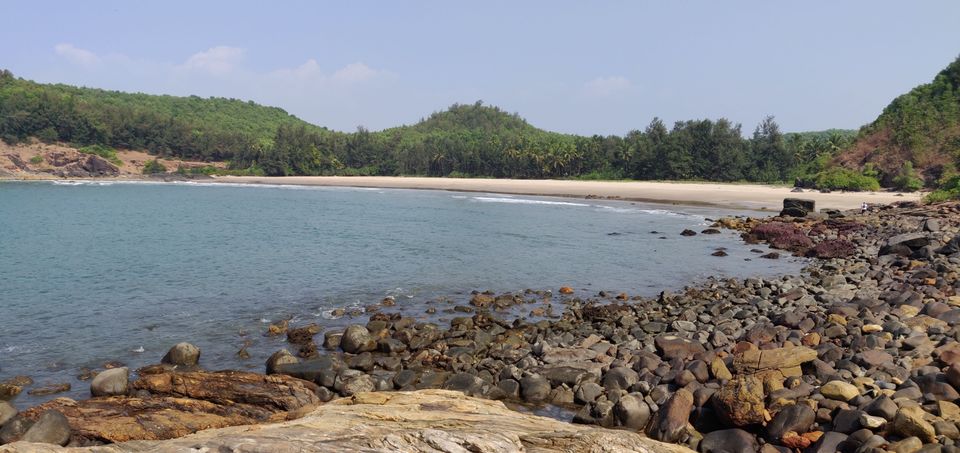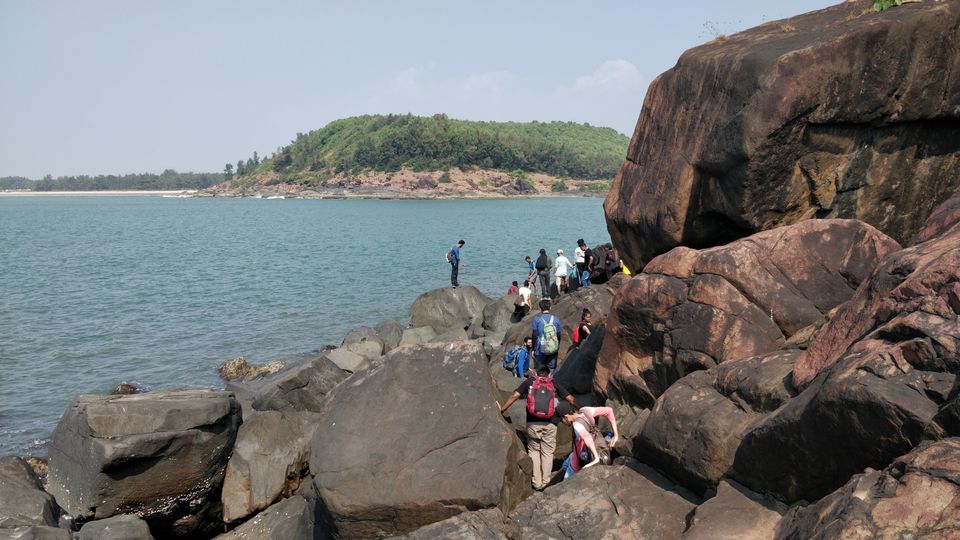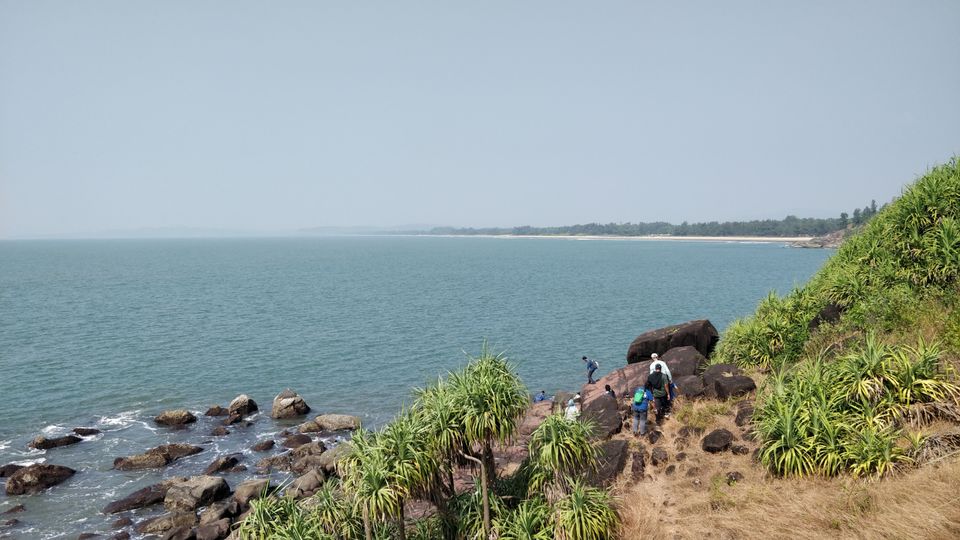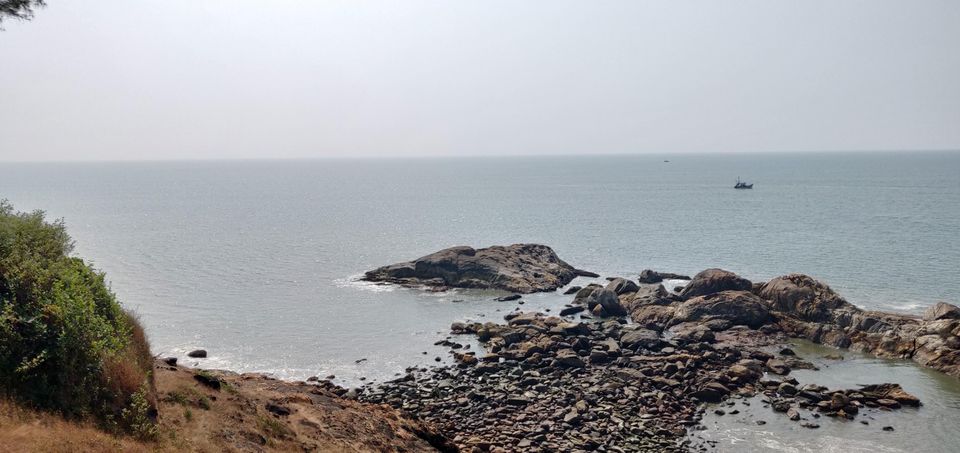 At Kadle beach you can find a huge rock...if energy remains till you reach Kadle, do climb to get this perfect view of beach . Though I was full drained till reached here..some of my trekmates captured this view for us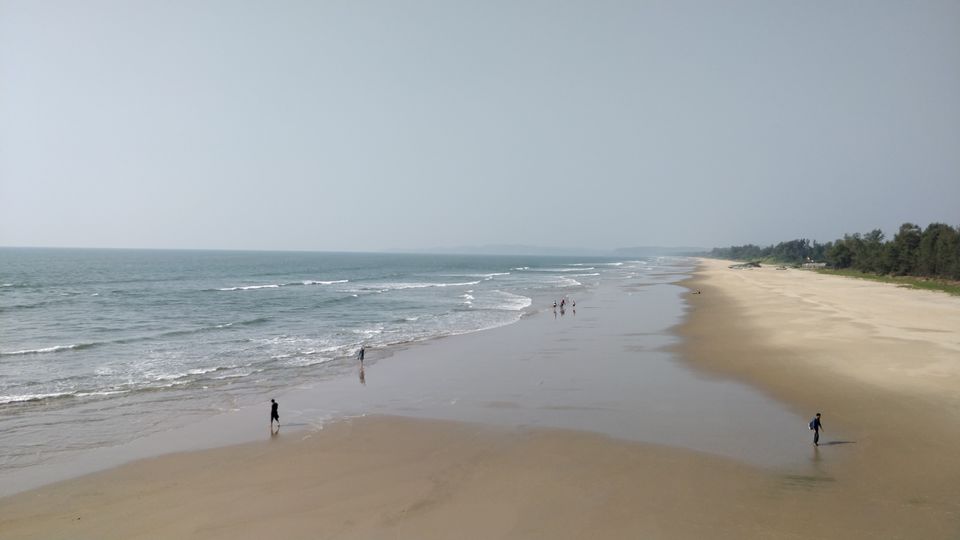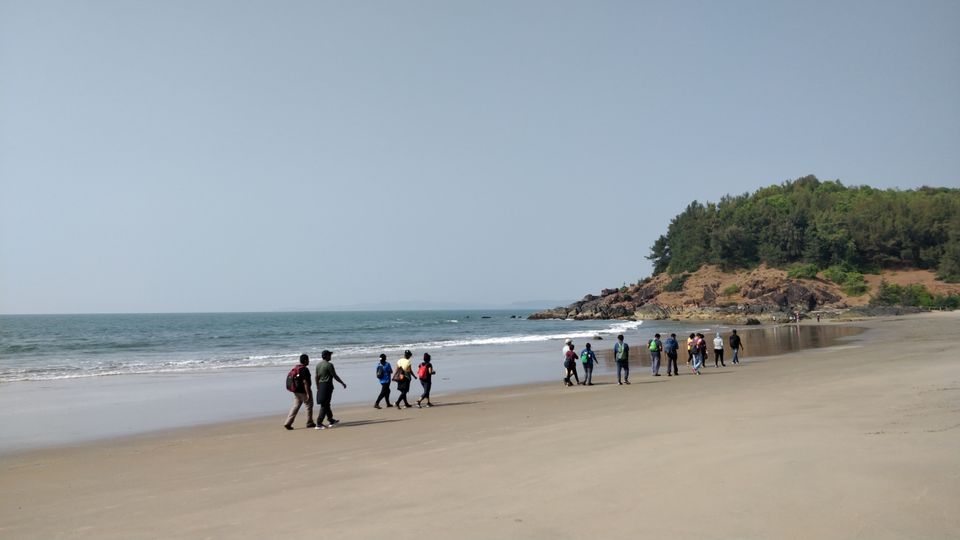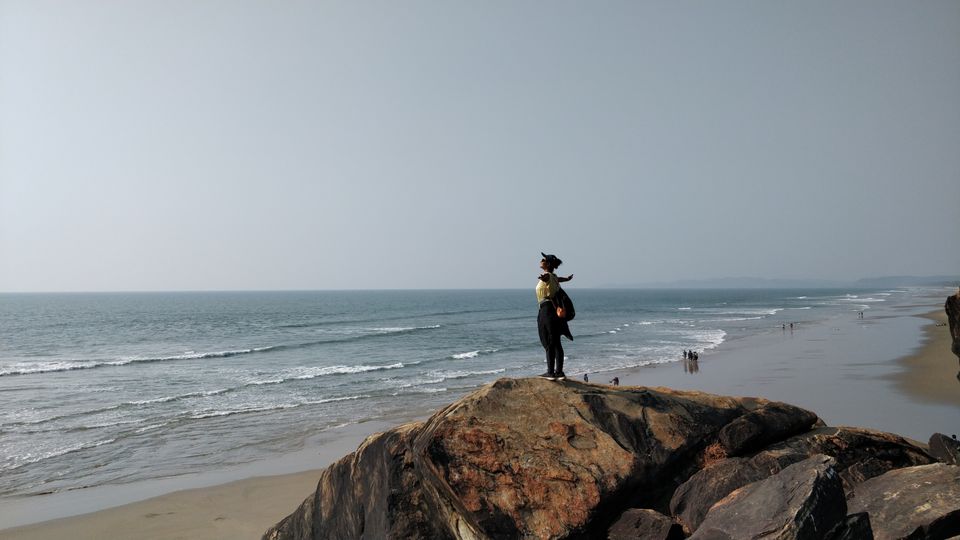 From Gudeangadi ,we took bus till the port and from there we had to catch ferry to reach God's own beach. In order to reach main road to catch bus, we had to pass through this village.. serene and simple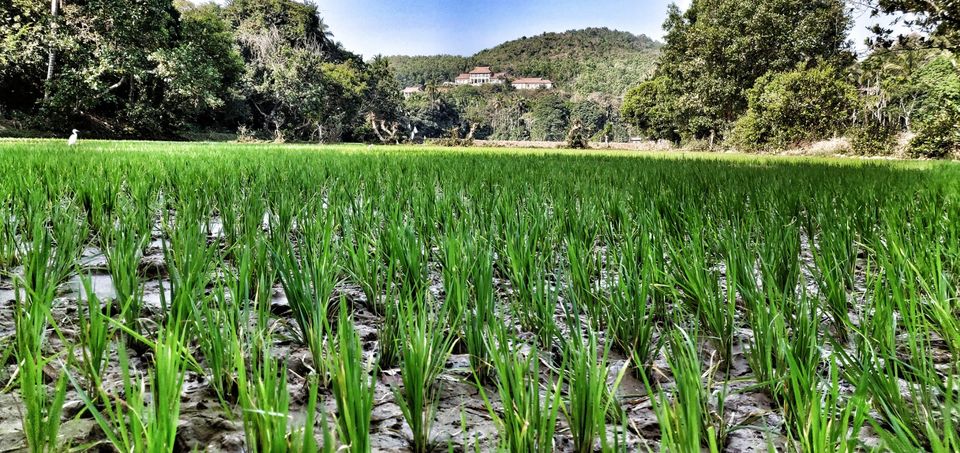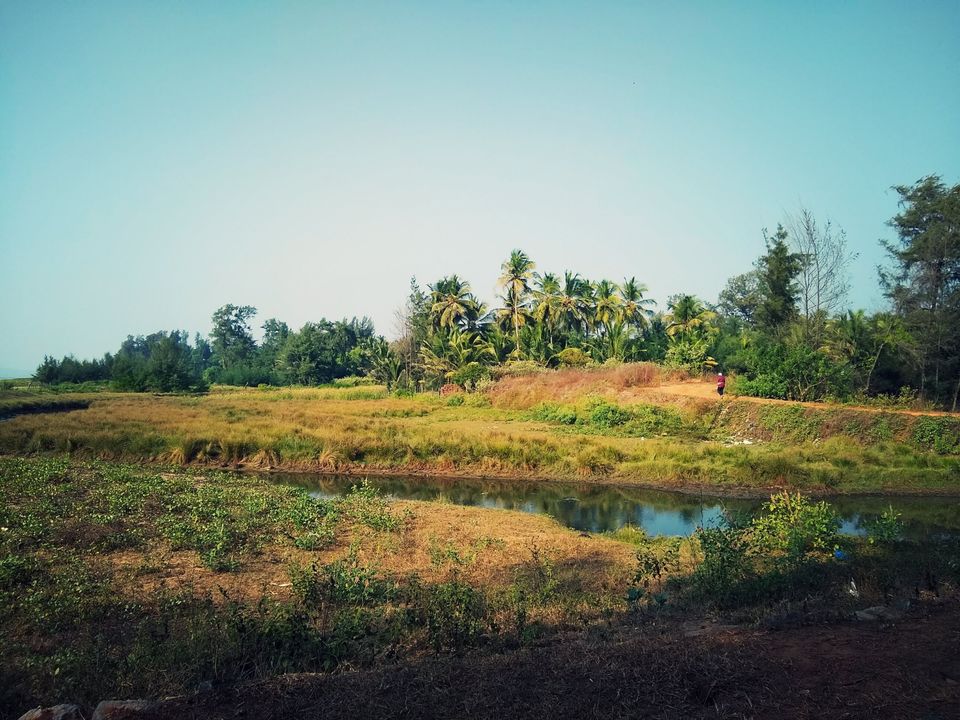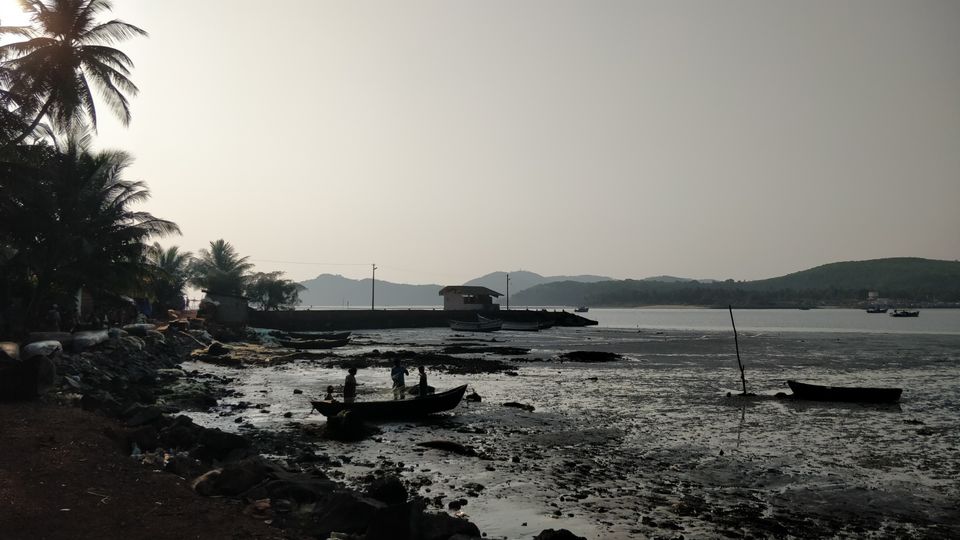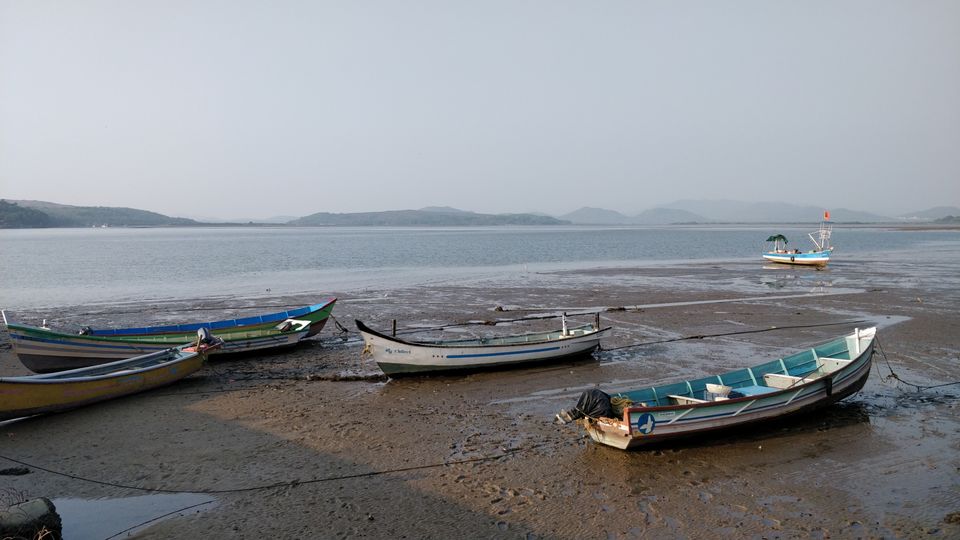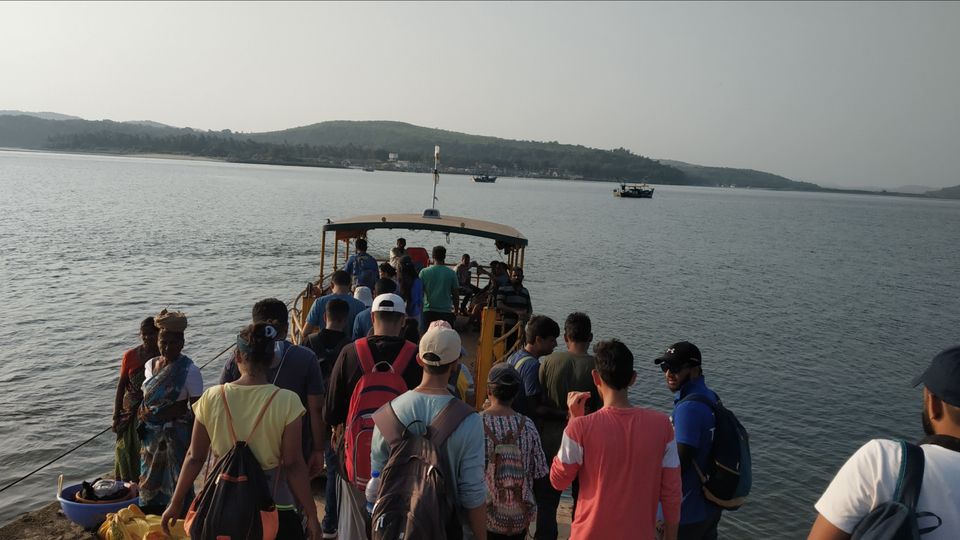 We finally reached to our home for day 1. We had set up camps here. There are few places to eat which are owned by locals. They have proper arrangements for freshen up and also provide good food.
Near the beach there is a lighthouse, you can get a perfect view from there and the most beautiful sunset ever seen.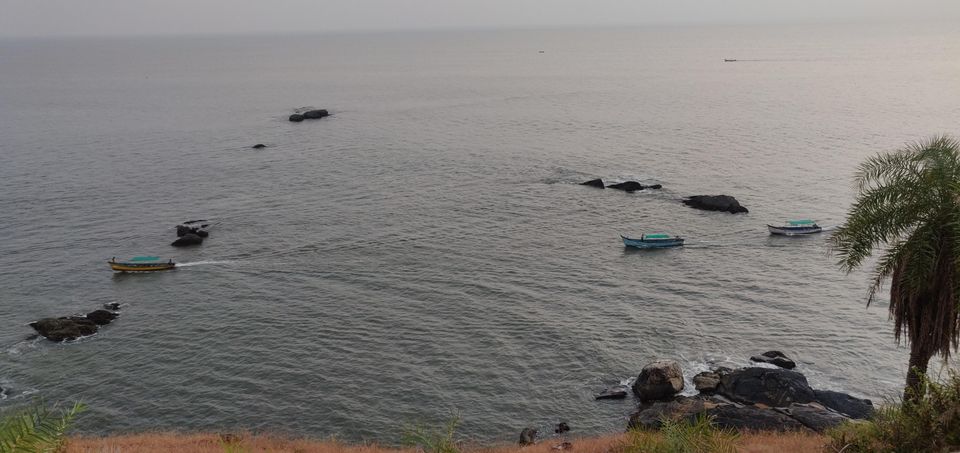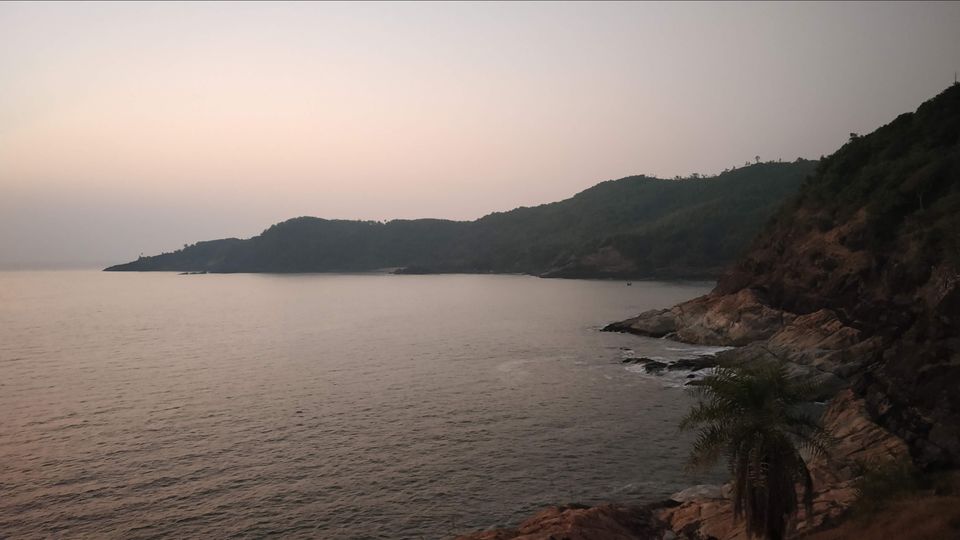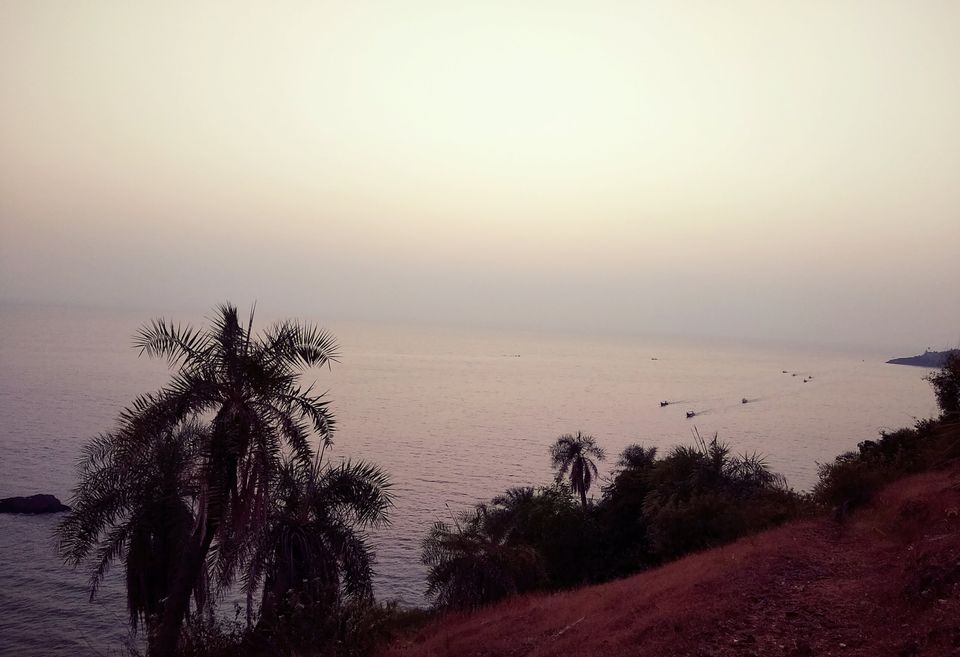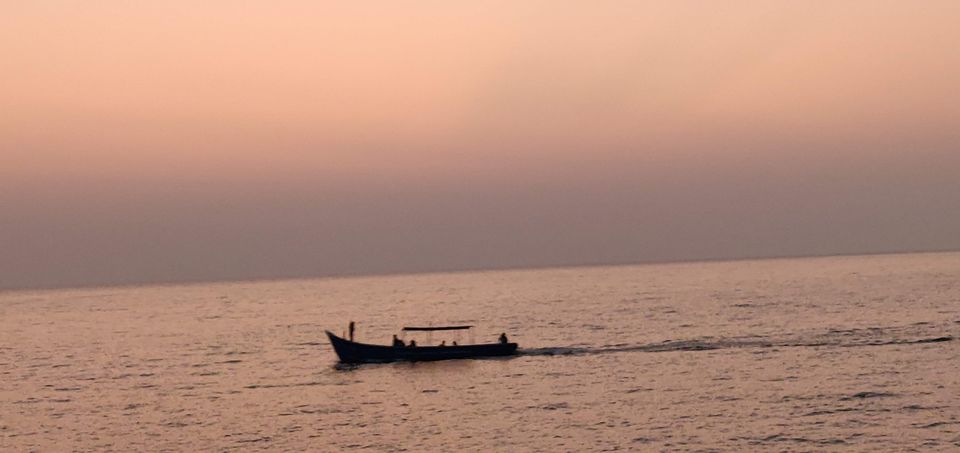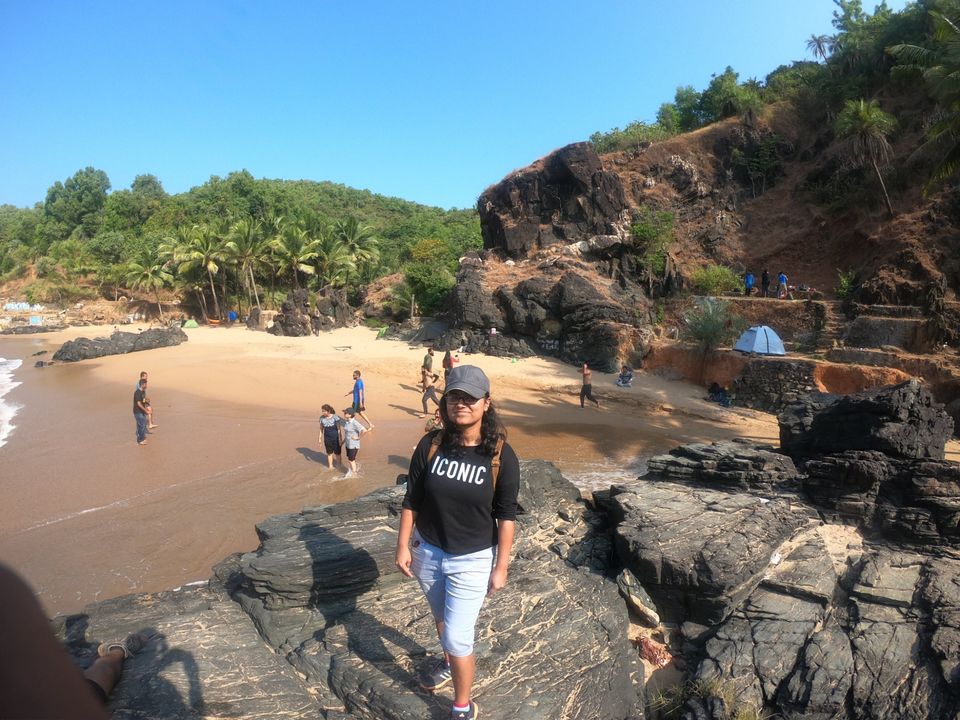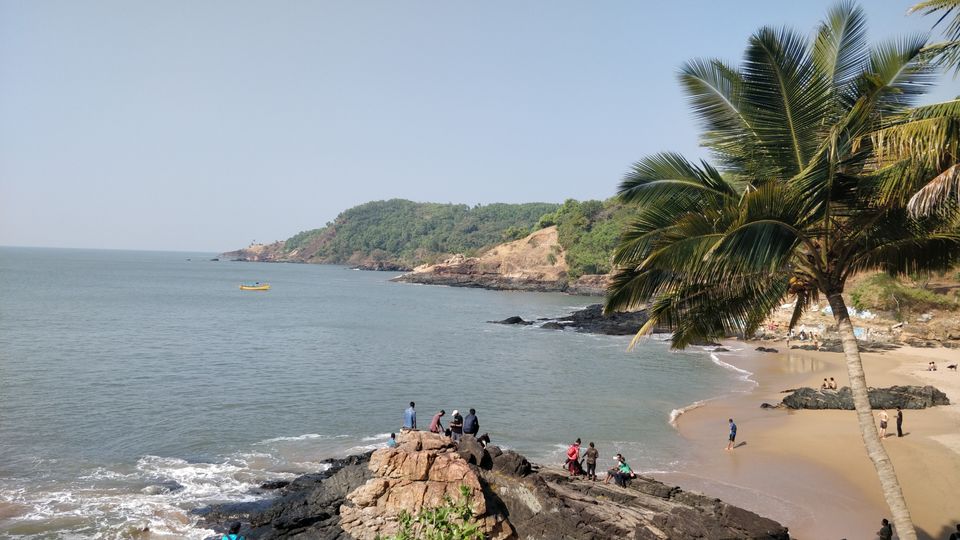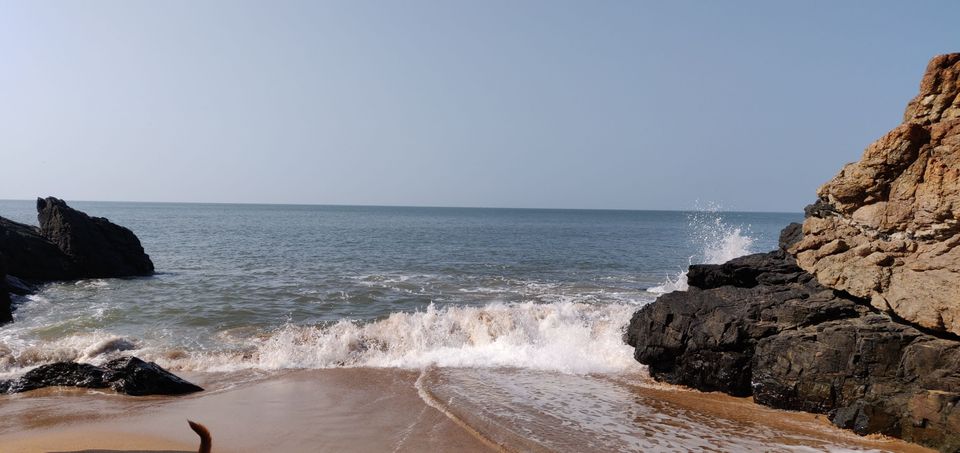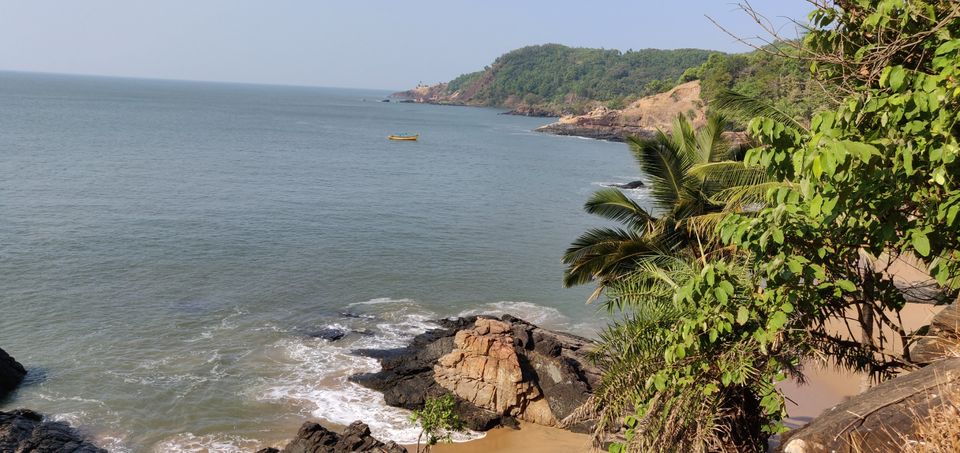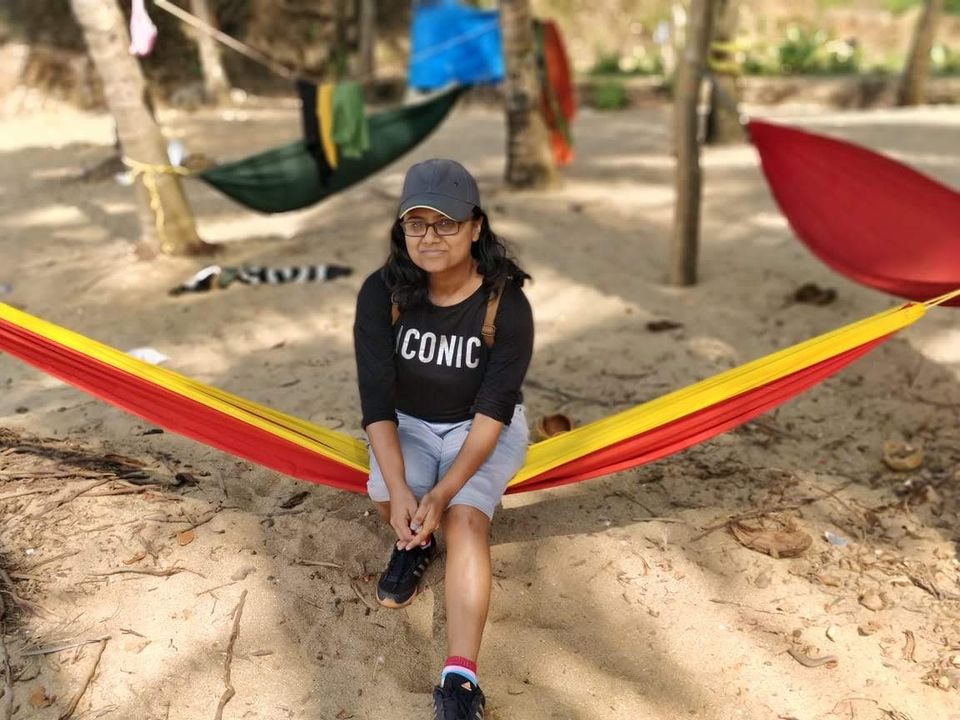 At Om beach there are many options for water sports such as banana rides.
Also one can find shopping stops for glares,hats and food items too.
From om beach autos are also available for kudle beach.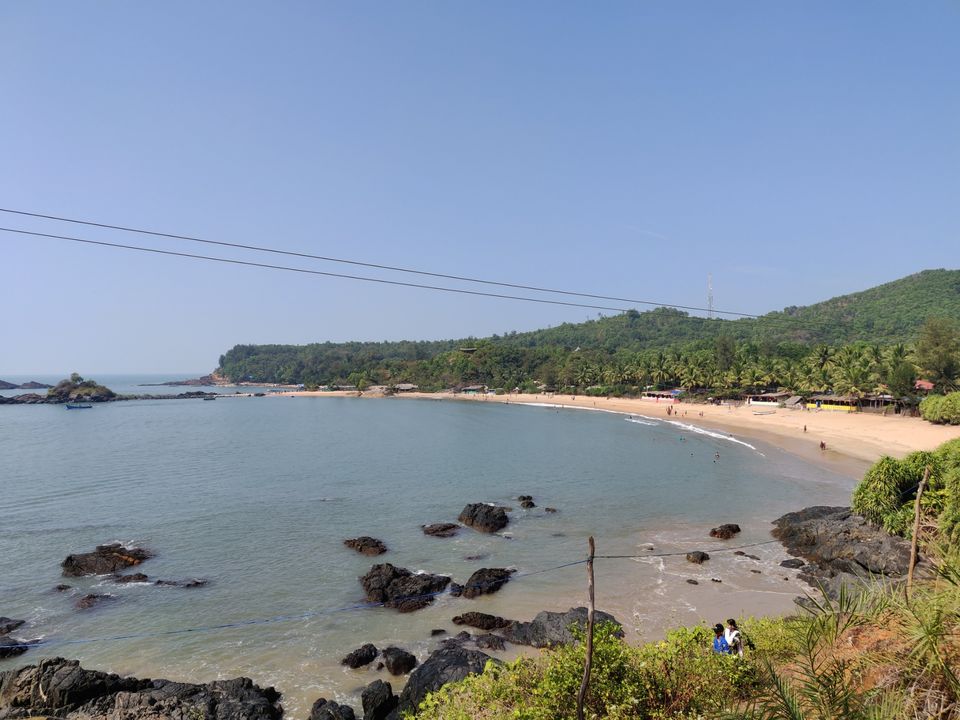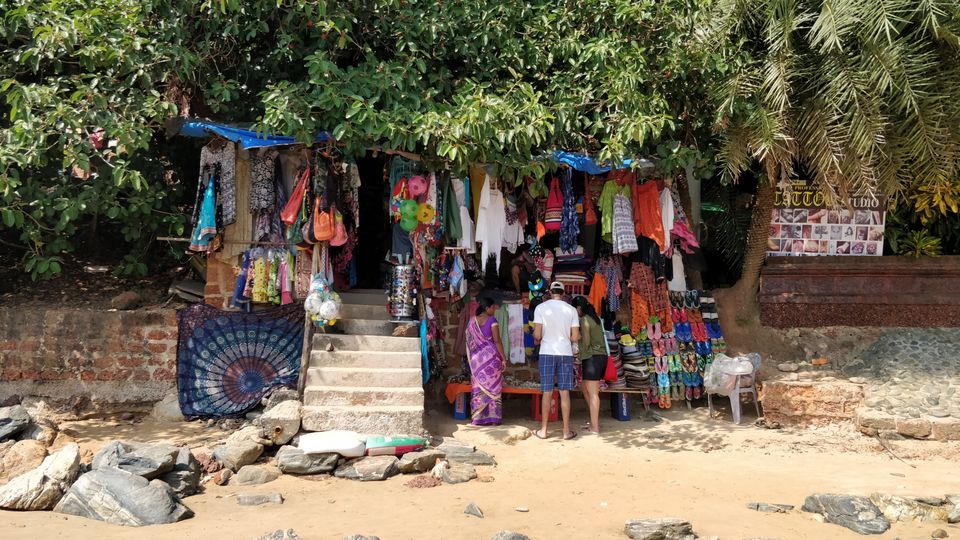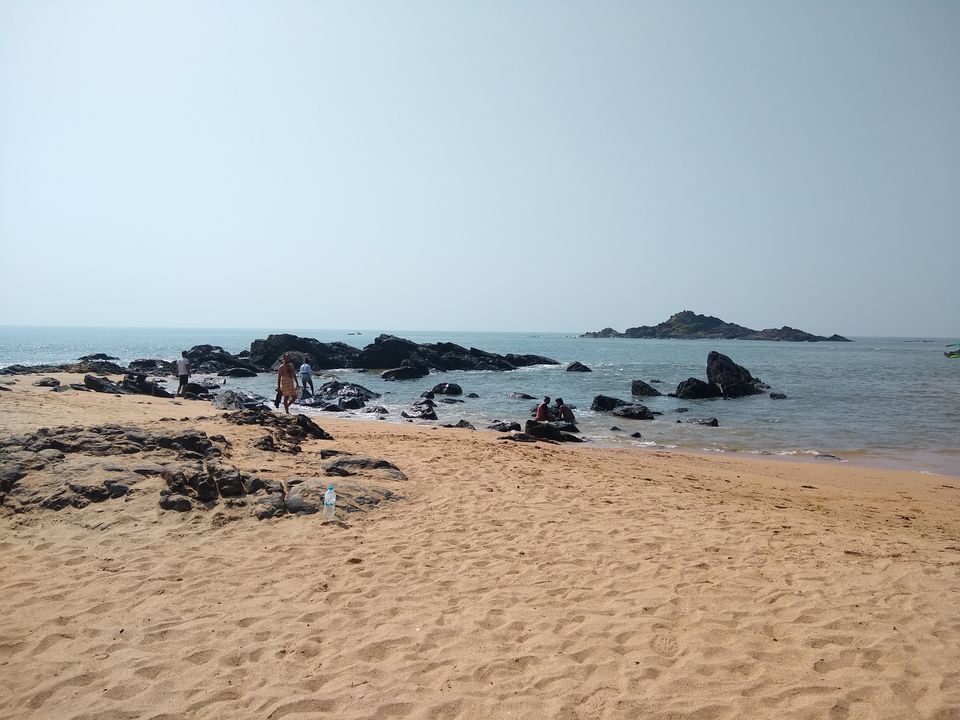 last but not the least was Gokarna beach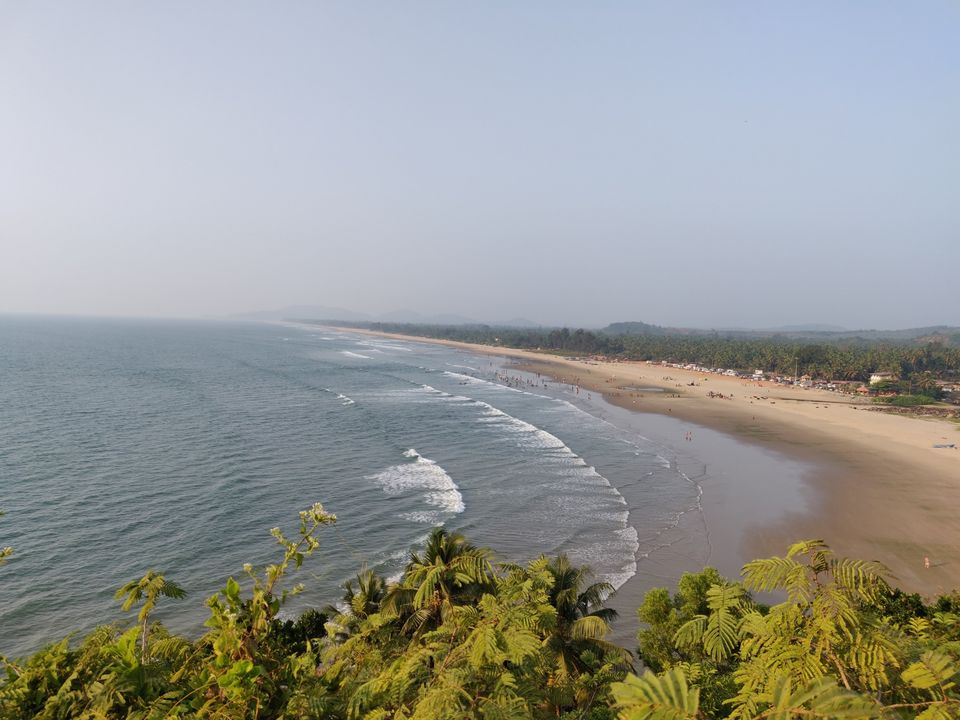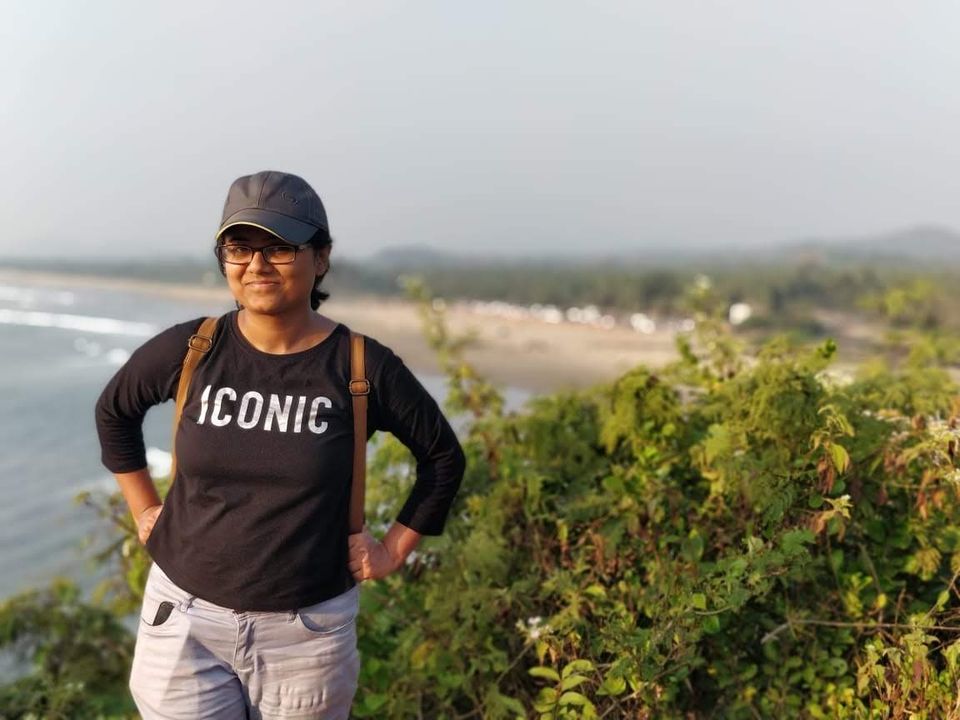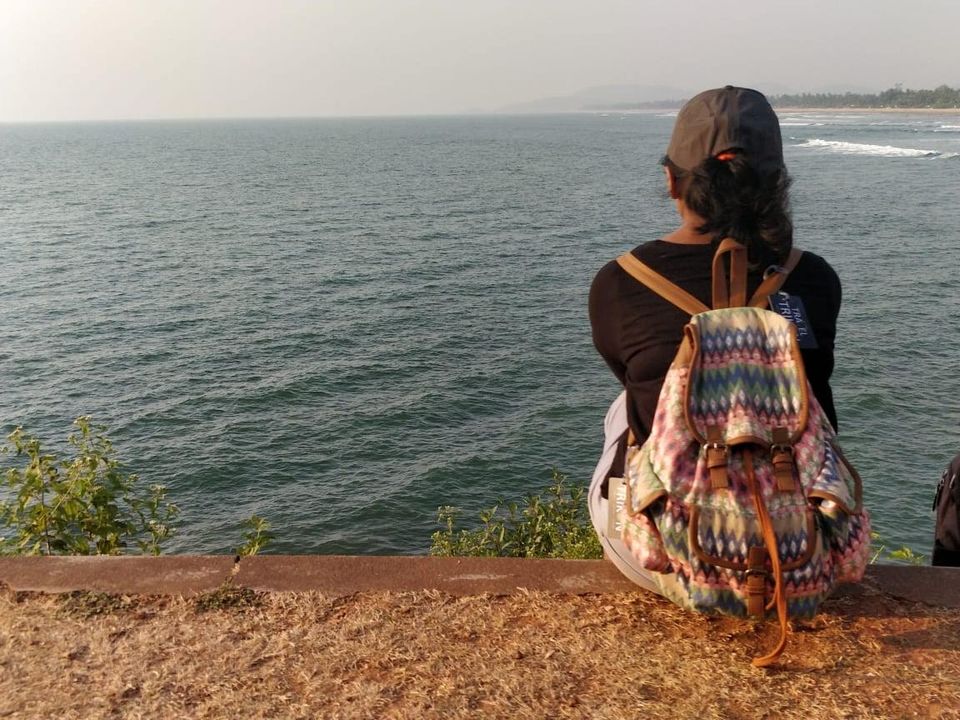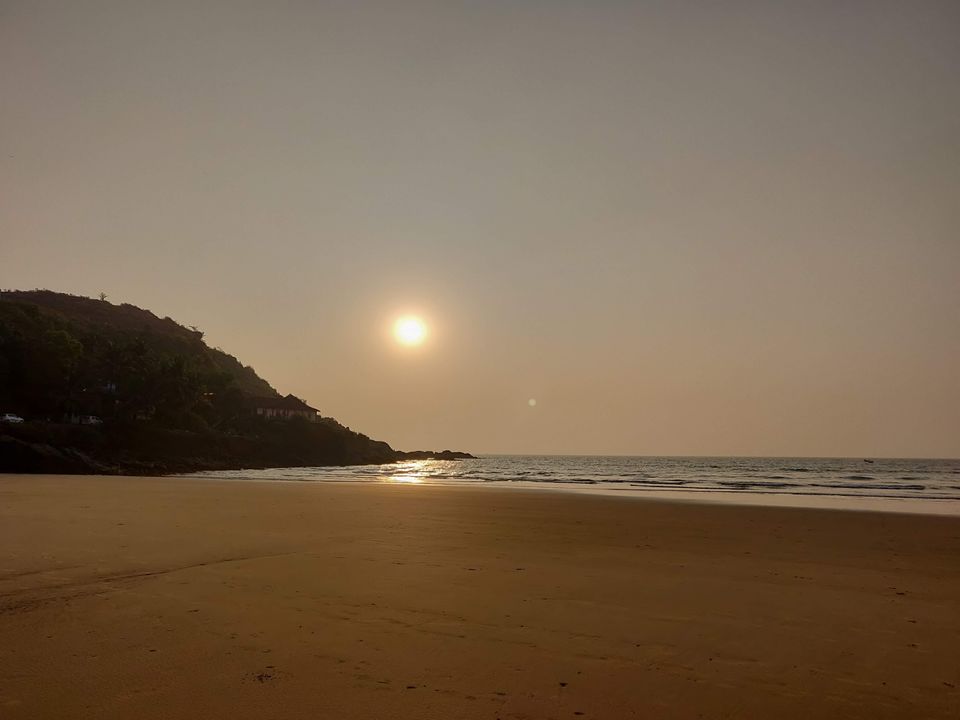 Finally it was time to catch train from Gokarna road station. So we had to walk for around half an hour to reach auto stand. From there it could another 30 mins to station. So advisable to keep buffer time