When we were at Bali , we have book our 3 night stay at Royal Singosari , We had a pleasant time staying there that suits our pocket well. so here we share details about the hotel and why we consider at pocket friendly hotel that provide luxury at same time.
– THE HOTEL –
Royal Singosari Kuta : A Pleasant stay that suits your pocket in Bali, Indonesia, is the perfect place to experience Bali and its surroundings. The city center is merely a kilometer away and the airport can be reached within 15 minutes. Visitors to the hotel can take pleasure in touring the city's top attractions such as Kuta Square, and Kuta Art Market.
At Royal Singosari , excellent service and superior facilities make for an unforgettable stay. The hotel's highlight is a Rooftop bar that shows panoramic sea views, making it an excellent spot to enjoy views of the stunning Bali sunset. Wi-Fi access is available throughout the hotel. This property is designed with the guest's comfort and enjoyment in mind, and the team is available to help make that possible. This great location, along with all the amenities and facilities offered, makes this hotel the right choice for visitors to this area. Superb facilities and an excellent location make Royal Singosari the perfect base from which to enjoy your stay in Bali.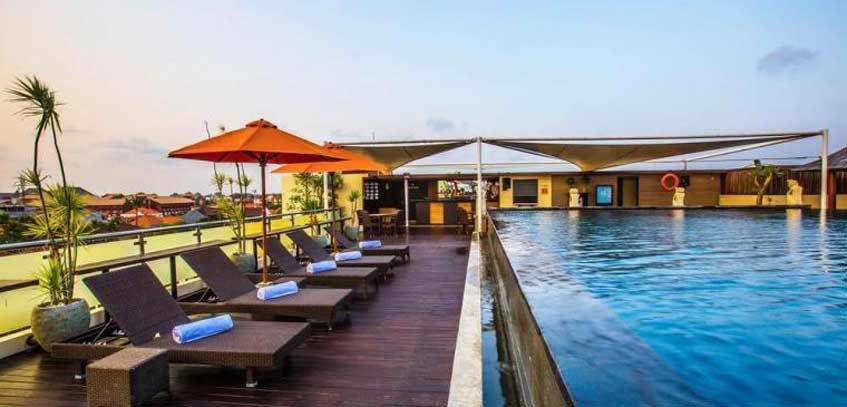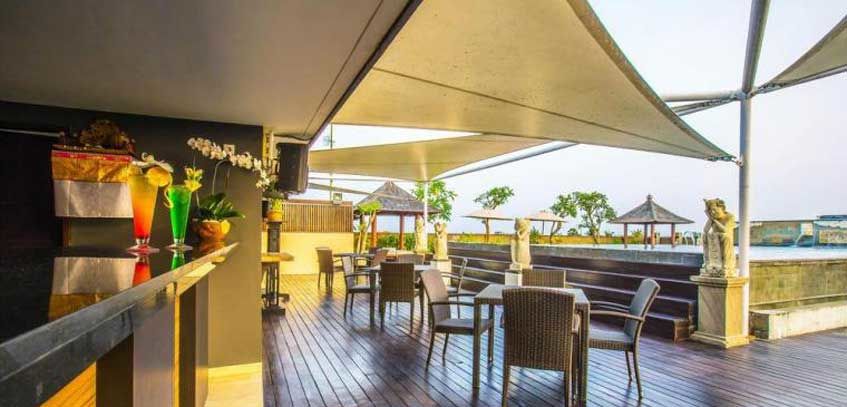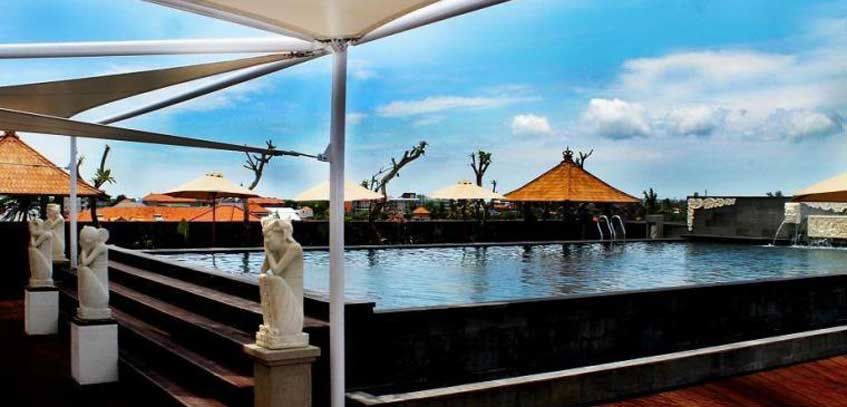 – ACCOMMODATION –
– DELUX ROOM–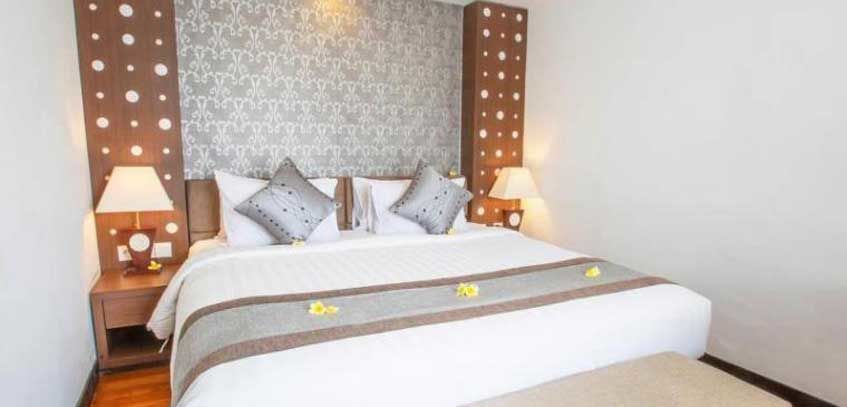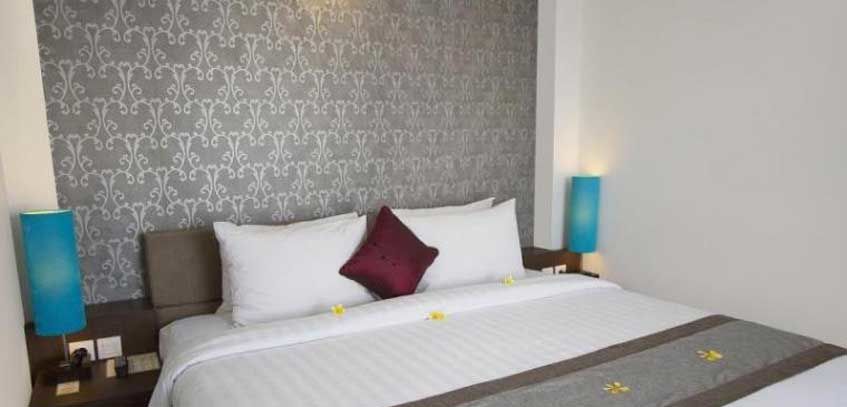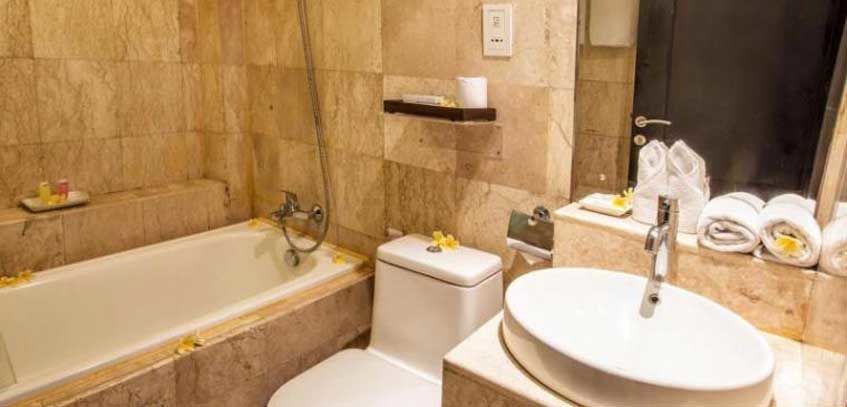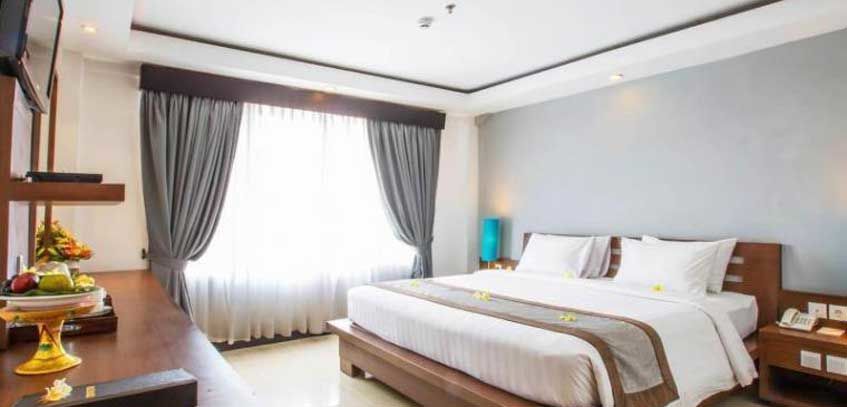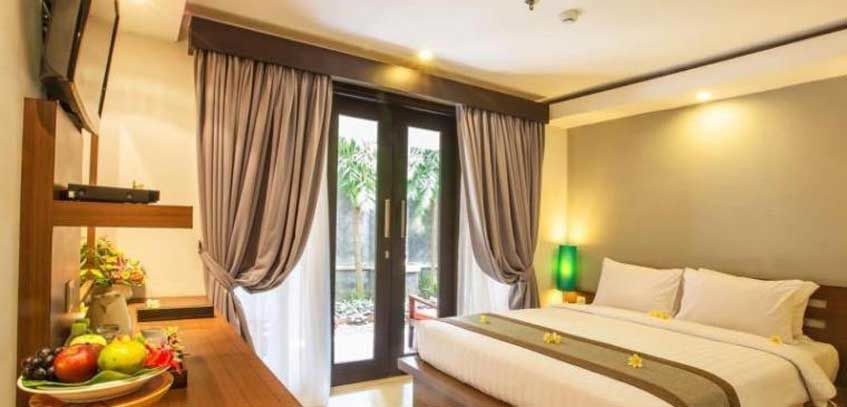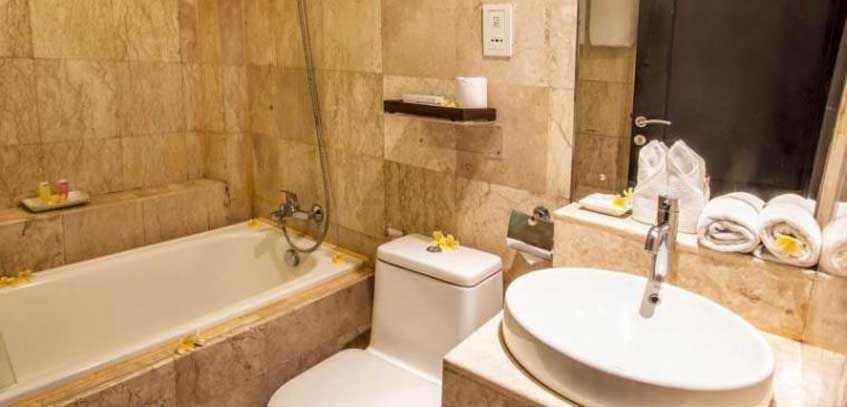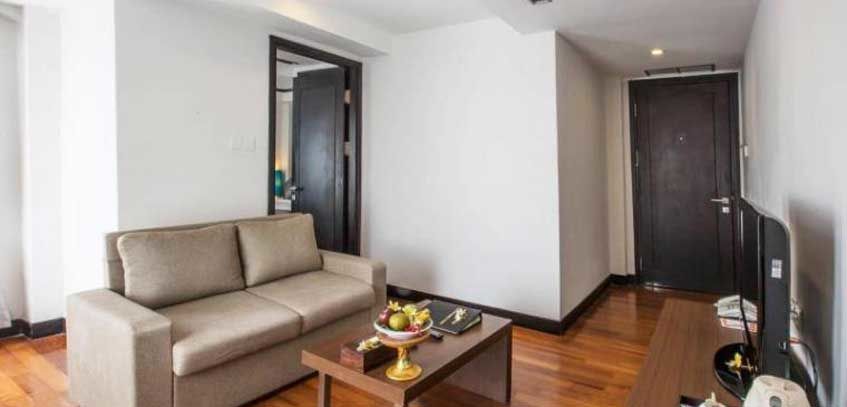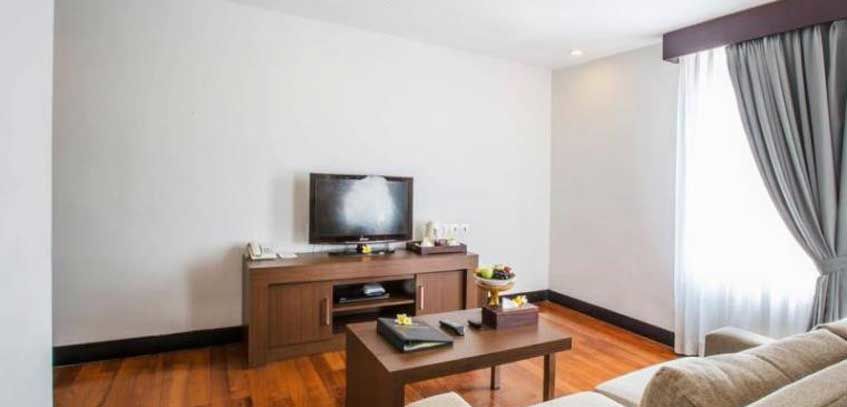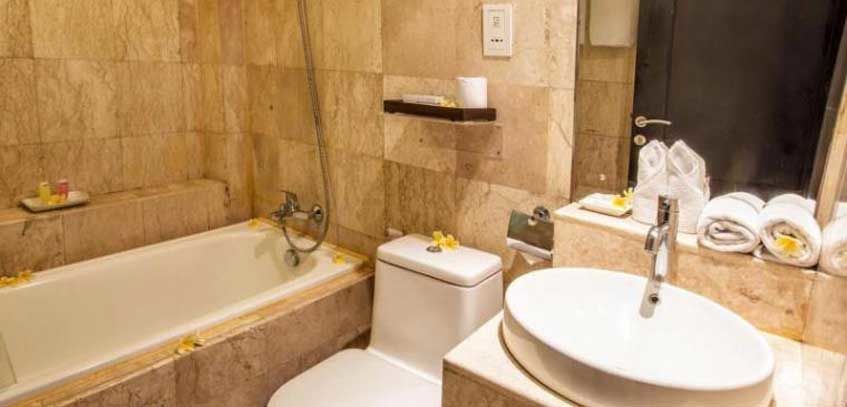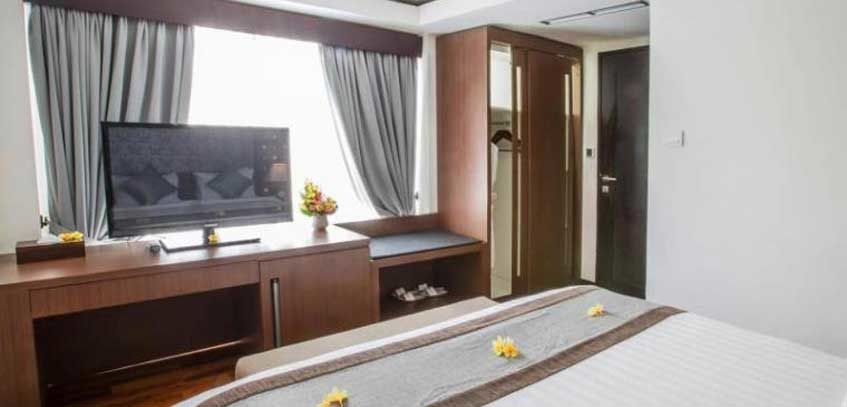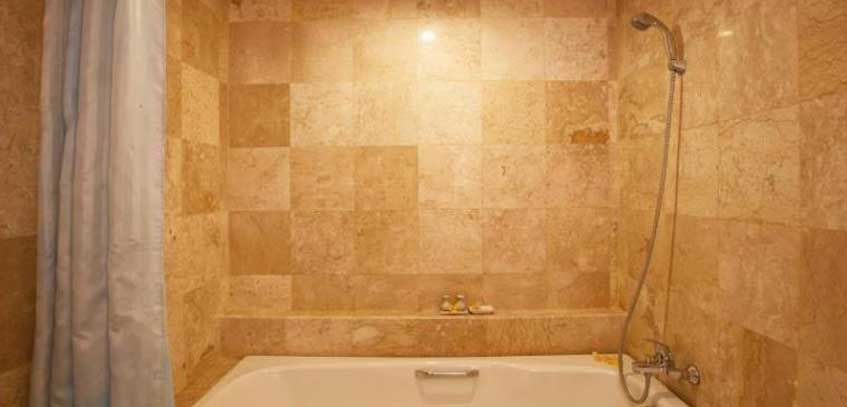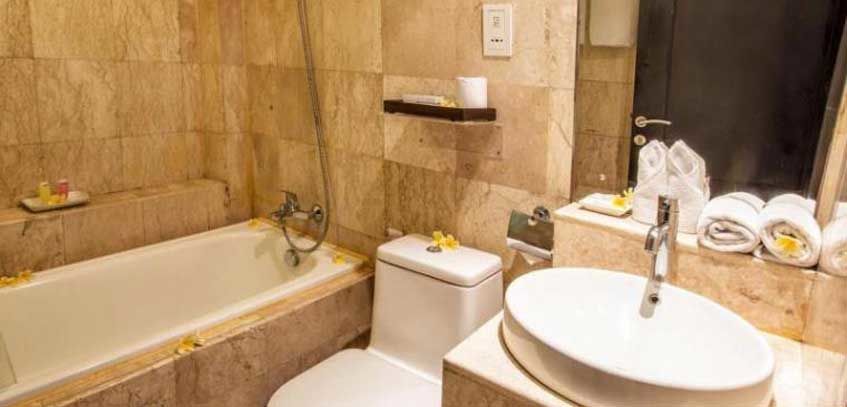 – DINING –
– ROOF TOP POOL & BAR–
features : cool views, tunes, and refreshments.
Important Note : "Be informed that ROOF TOP POOL is closed permanently and is replaced with ROOF TOP Bar"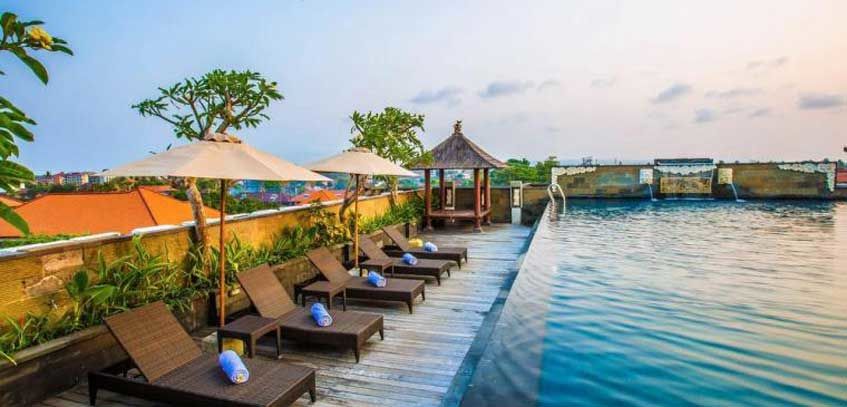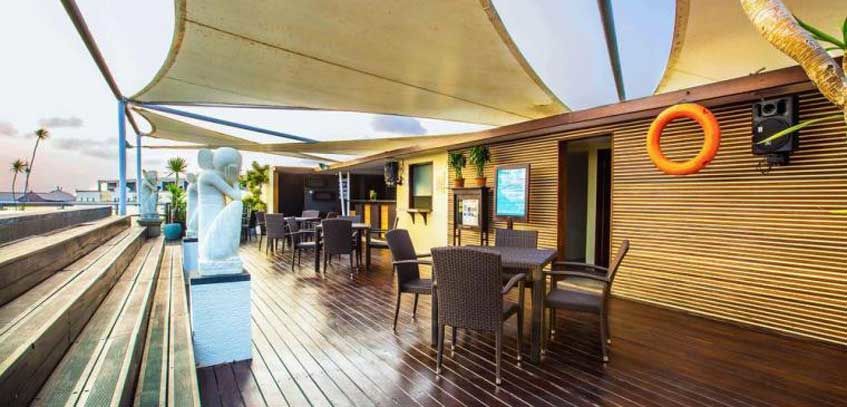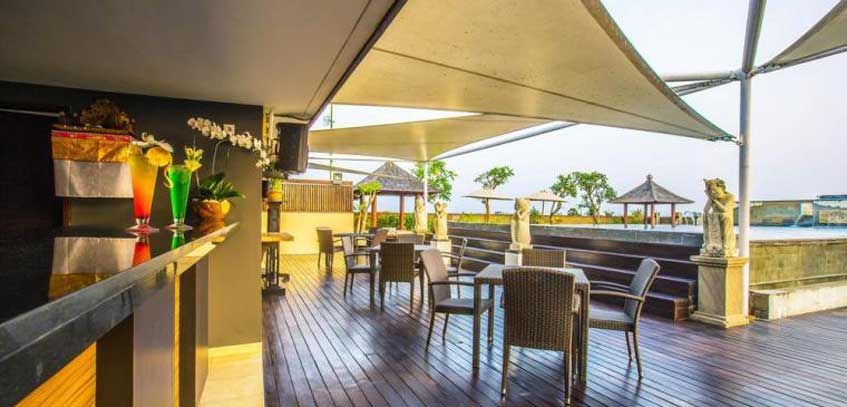 – STAR BAR & LOUNGE–
Guests can enjoy watching sporting events or live music. Perfect for snacks, drinks, and meetings.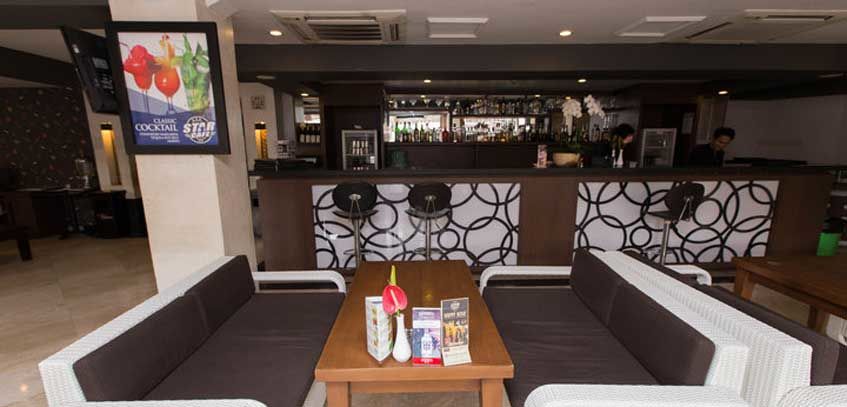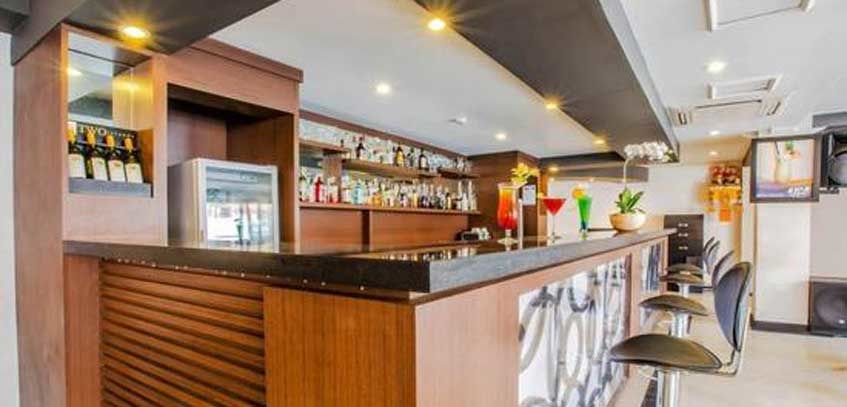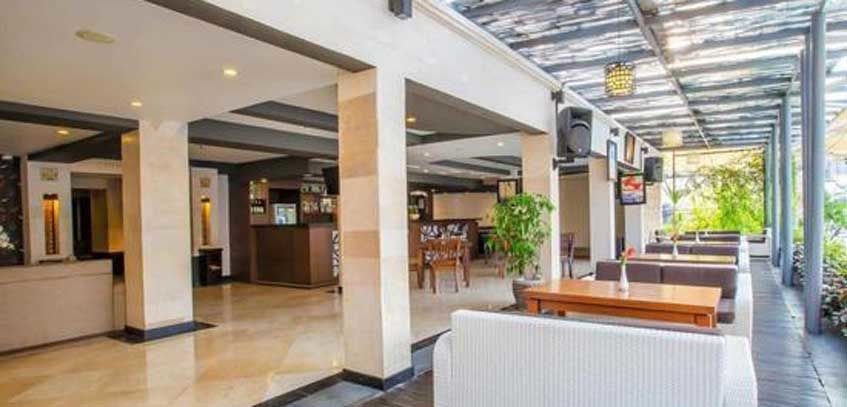 – STAR CAFE–
Serves complimentary buffet breakfast and A la carte menus for lunch and dinner.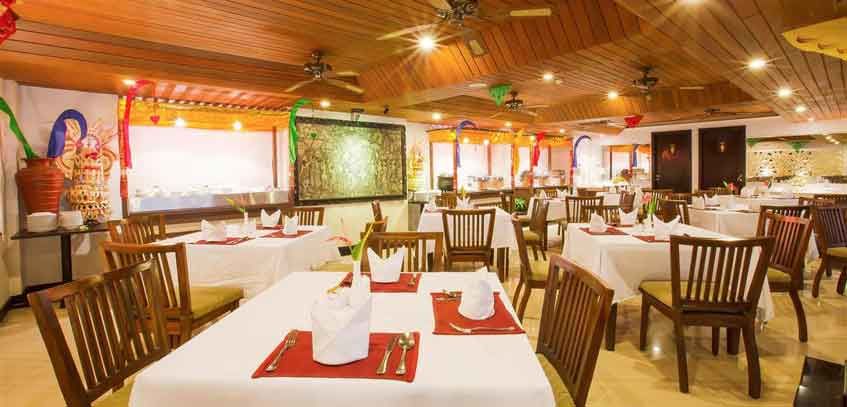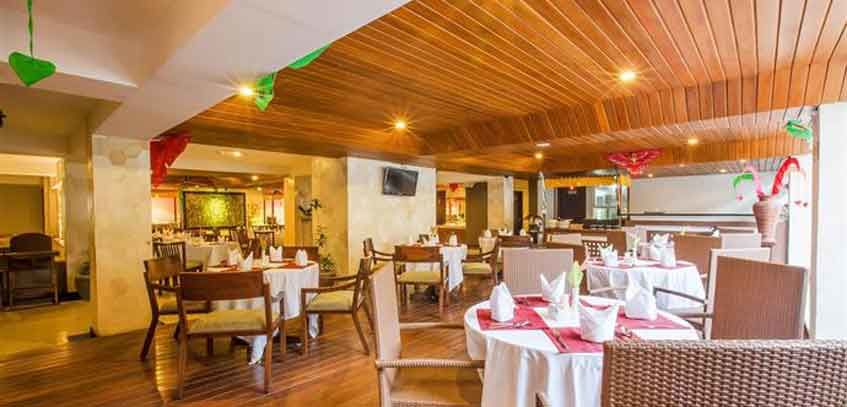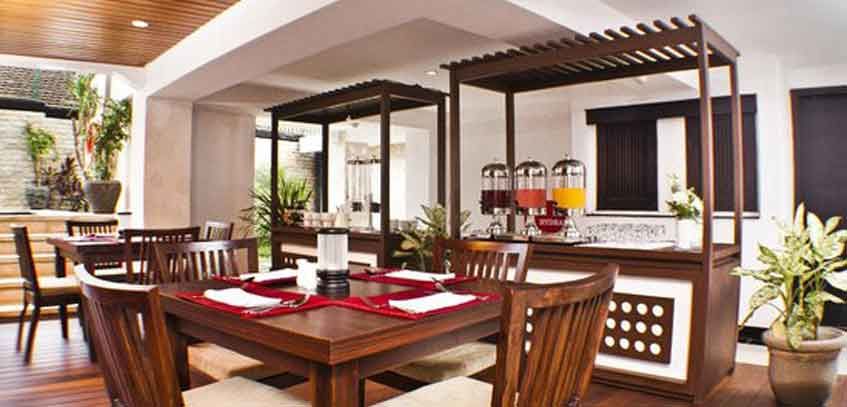 – AMENITIES –
Adella Spa Treatments – offers Balinese massages and other treatments courtesy of professional therapists.
– OTHER AMENITIES –
Other Amenities that comes with room are Air Conditioning, Bathrobes, Bathrub, Coffee/Tea maker, complimentary bottled water , desk, dvd/cd player, Hair Dryer, In-room Safe, wifi, Mini bar, Non-smoking rooms, Refrigerator, Satellite/ Cable TV, Telephone, TV
– OUR VERDICT –
Royal Singosari Kuta : A Pleasant stay that suits your pocket in Bali, Indonesia, provides a pleasant Service which was as expected and it was upto the mark. Breakfast was good with loads of variety every morning and it was ready before time that was requested which was quite impressive. Room cleaning or other aspect was never became our headache everything was done on time before we demand. So the stay was perfect as we wanted to be and it let us enjoy more during our stay in Bali. Rooftop Pool is closed permanently and is replaced with rooftop Bar where guest still can enjoy sun bathing and also sunset in the afternoon.
This blog was originally published on Love with Travel.