Window Shopping in Red Light District of Amsterdam (Checked off my bucket list)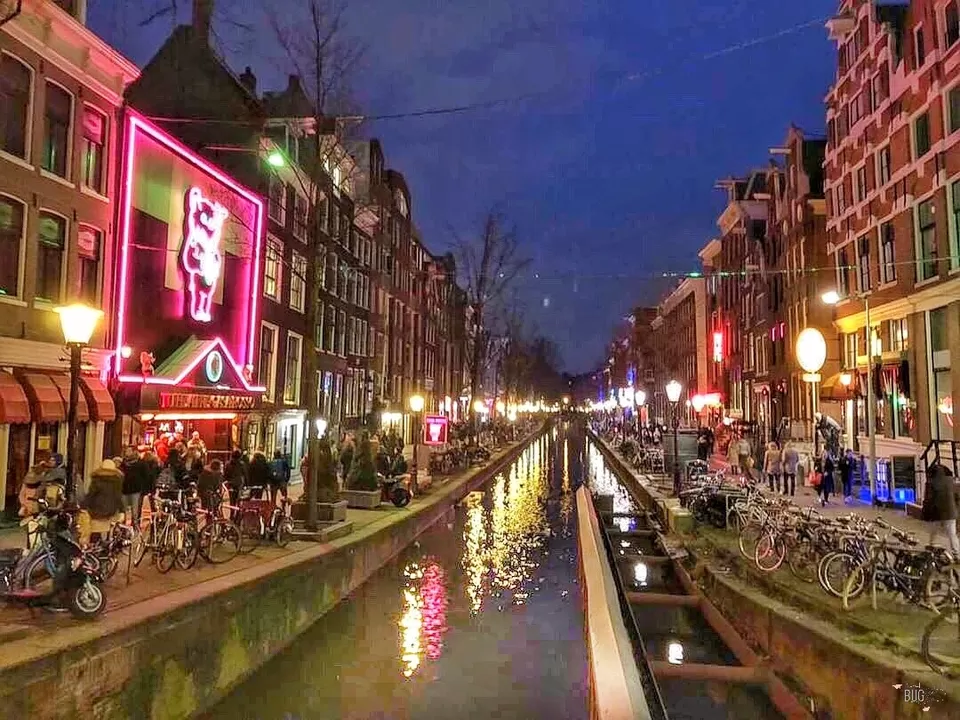 I had heard about the Red Light District (RLD) area in Amsterdam and had seen a peek of it in Kangana Ranaut starrer movie 'Queen', I am sure most of you can relate to me here. Till the time I hadn't visited this area I had a number of questions in my head and I am sure all of you must be puzzled too. Read through the article to get more insights about the Red Light District also known as De Wallen to the locals.
Since 2010, Prostitution in Amsterdam is a legitimate open business in order to reduce crime rates and forced prostitution. The prostitutes here have to legally pay taxes, earn money and are given proper medical care. This area consists of about 300 tiny cubicle rooms illuminated with red lights that are rented by prostitutes for sexual services from behind the door/window. The red neon light indicates that the sex-worker is currently available.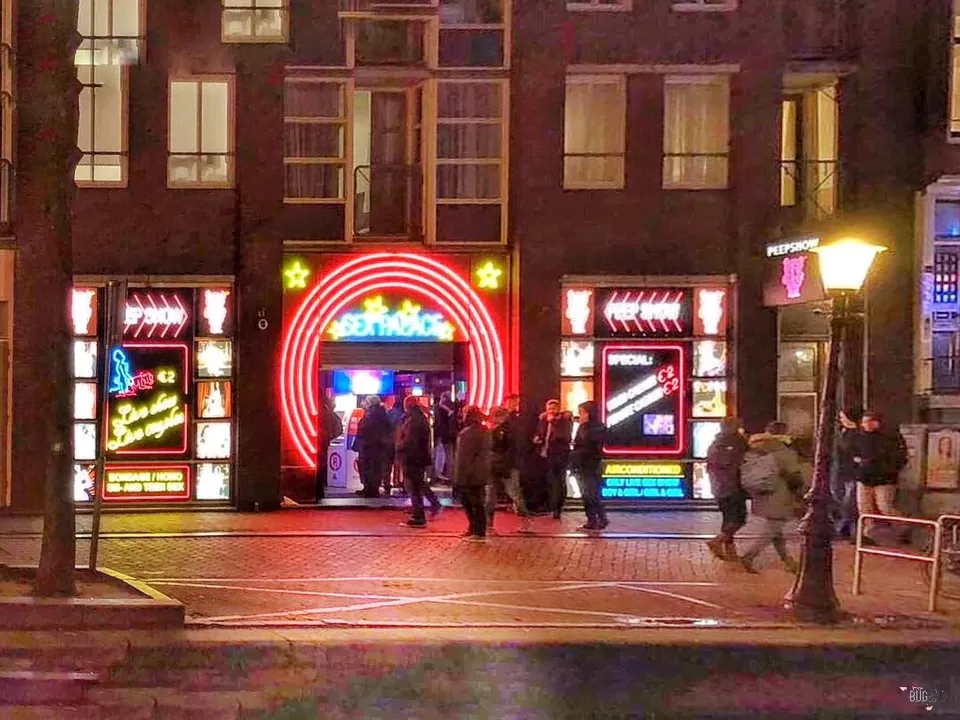 The concept here is very simple: a prostitute is behind a shop window to impress you. If you're interested – knock on the window, approach and negotiate all the terms before the final deal. The windows that are covered with curtains signify the meaning for itself, doesn't it? In progress…. You may also notice a blue light instead of a red one, this signifies that the person behind the window is a transgender or transvestite. Usually it costs around €50 for 15-20 minutes of pleasure, but this can vary as per different individuals.
Not going to lie, I was looking forward to visit the RLD area and it was in my bucket list experiences. When I first entered the red lit narrow lanes, I decided to keep my judgmental views aside and went ahead with a mindset of having an experience to remember. It was honestly very amusing to actually see women of different shapes and sizes dressed in sexy lingerie to captivate the customers (nurses, police women, cats and bunnies). On one side I was watching the tour groups around this area and on the other side the actual customers who were negotiating with the customers. It was an experience filled with entertainment and a little embarrassment.
Some key tips to acknowledge when visiting the infamous RLD area:
1. Be very careful about your belongings as many pick pockets are around this area. Make sure all your valuable belongings are kept safely in your hotel/hostel. If you have anything valuable make sure its in a secured pocket where it'd be tough to steal. Also, preferably carry a card and minimal Euros to be safer.
2. The safest way to roam around the red-lit windows is to take a guided tour here. If you don't have a budget for it, then tag along behind people taking tours (we did this).
3. Do not stare at the prostitutes or make cheap gestures. They are just doing their job and its important to respect them.
4. Do not talk to them unnecessarily and waste their time if you aren't interested at all. This can make the bodyguards very furious.
5. Don't take photos of the prostitutes from outside of their doors or even inside (if you plan to). This is strictly forbidden and you could end up in trouble.
6. If you plan on using the services, negotiate and agree on what exactly you're paying for and how much you are going to pay otherwise don't be surprised to pay extra for assumed services.
Apart from prostitution, the red light district showcases live adult store sex shows, strip clubs, cannabis coffeeshops, bars and peep shows. You can also visit popular museums such as the Red Light Secrets Museum of Prostitution and the Hash, Marijuana & Hemp Museum. I would definitely want to recommend the Red Light Secrets Museum of Prostitution as it was very interesting and informative in educating people about the insights of a sex worker.
The heart of Amsterdam is much more than all of this and has so much food, culture and history to offer so don't fixate your perceptions until you wander around this beautiful city. For those looking for landmarks and historical places in RLD area – there's the 800-year-old Oude Kerk (the city's oldest parish church), there's even the picturesque Chinatown street and the dreamy canals.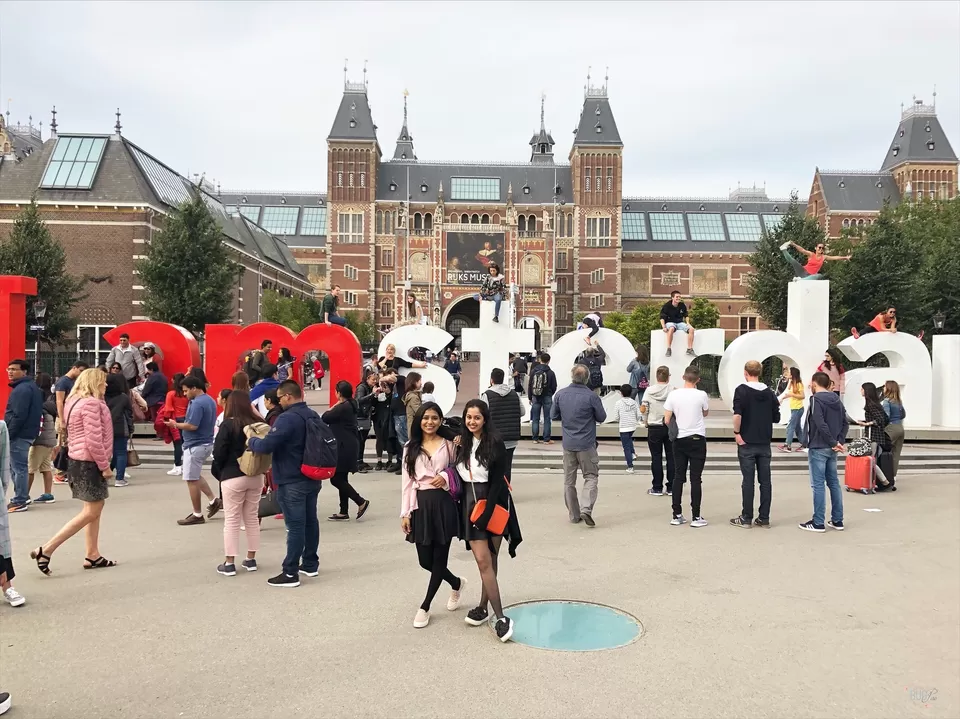 Frequent searches leading to this page:-
amsterdam red light experience, red light district experience, amsterdam red light district experience, red light district amsterdam experience, amsterdam red light area experience