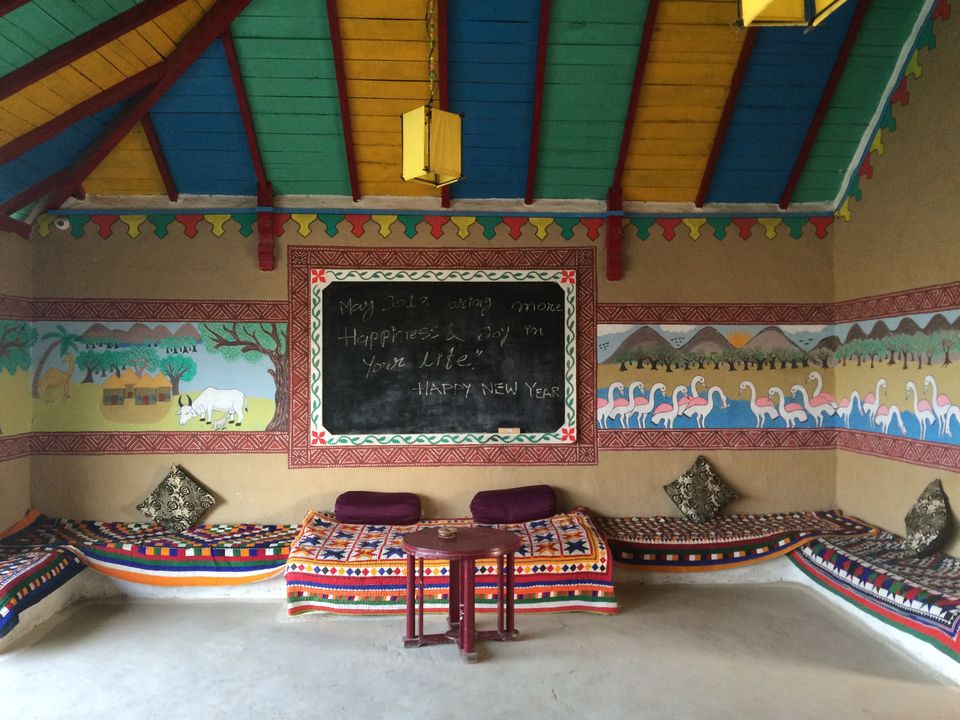 If you ever want to experience true hospitality you must visit the Mahfeel-E-Rann Resort in Hudko Village, Kutch.
While planning our trip to visit the White Rann of Kutch, we researched quite a bit and contemplated a lot on our accommodation, since most travelers visiting the White Desert stay at the Tent City, Dhordo. They have tents, and we were a little apprehensive about staying in tents. Through a family friend we got to know about this resort, our first interaction with Salaambhai, the owner of this resort, assured us that this is the place to go.
Mahfeel-E-Rann, a quaint little resort located on the outskirts of Hudko Village on the way to White Desert, Dhordo. Driving on the road, if you are not proactive you might miss it. Located in the middle of an empty land. While driving on this road you would actually find it difficult to believe that there can be resort here. Drive down a dusty patch from the main road and you will enter into a small car park, a make-shift bamboo arc welcomes you inside this rustic resort. The resort has a homely decor and ambience. The reception equipped with a rustic wooden reception desk, complemented with a sitting area built with mud and embellished with Kutchi handwork runners and pillows. As you proceed from the reception you enter the dining area, nicely decorated with Kutchi hand worked covers, pillows and runners. The dining area opens to a ground that is surrounded by tents and a planted walkway takes you to the Bhungas, traditional Kutchi house that is circular walled with thatched conical roofs. Each Bhungo can accommodate quite a few people but the bed might sleep only two people comfortably. The room is aptly embellished with mirror work on the walls and Kutchi handwork bed covers and seating covers. A small door leads to a mini open-air passage that leads to the bathroom which is surprisingly very spacious, a convenient separate show area with an electric geyser.
The rooms and bathroom were surprisingly clean, given that the resort is located on the aired plains of Kutch. Equipped with all facilities that ensure a comfortable stay, the Bhungo will outdo your expectations by all means.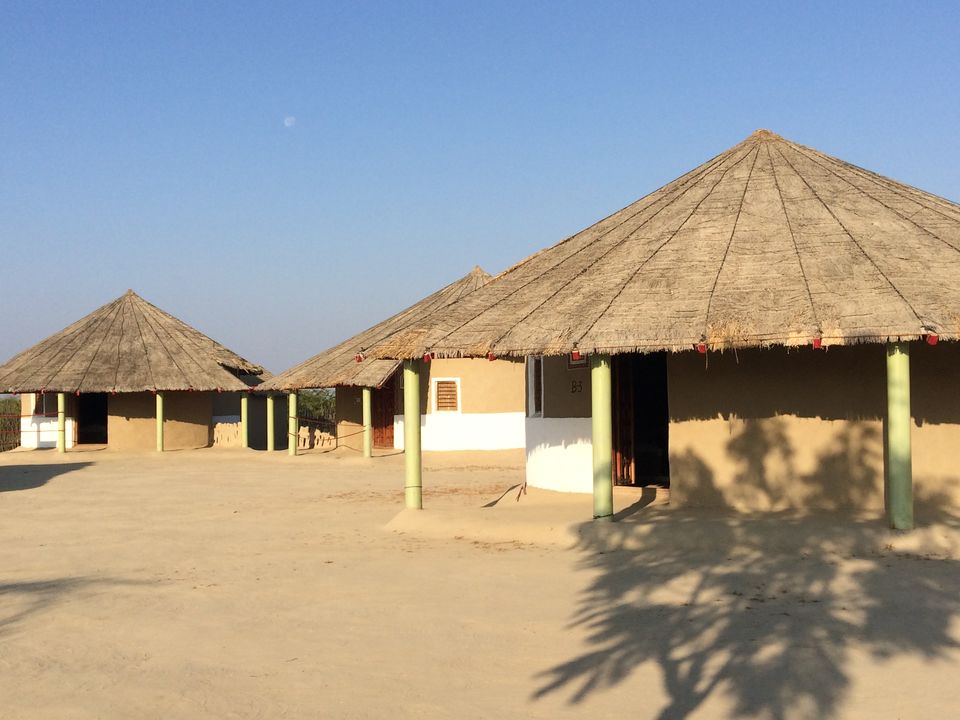 The staff is extremely helpful. We reached the resort by 2:00 pm and we were welcomed with a hot meal, purely vegetarian. The staff patiently awaited our arrival and served us with a happy smile on their faces and as per traditional customs, ate their meal after we were served. The meals served at the resort are local authentic cuisine which is simply delicious! They also have a bonfire and performance of local artists at night. The overall experience was amazing, be it the rooms, the food or the hospitality.
We have been to many resorts and luxury hotels but the hospitality of Salaambhai and his men were top notch, we were looked after like family. In fact, he gave us some really good recommendations for purchasing unique Kutchi handwork. He was always available when we needed anything. The way they maintain the resort in the middle of nowhere is commendable. A big kudos to Salaambhai and his team for the most memorable trip.
I would strongly recommend anyone planning to visit the White Rann of Kutch to stay at Mahfeel-E-Rann resort, it is only a few kilometers from the White Desert and, trust me you will experience the true essence of Kutch.