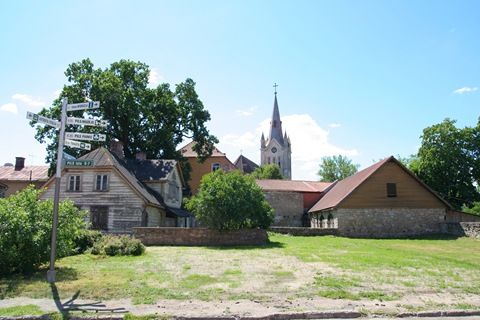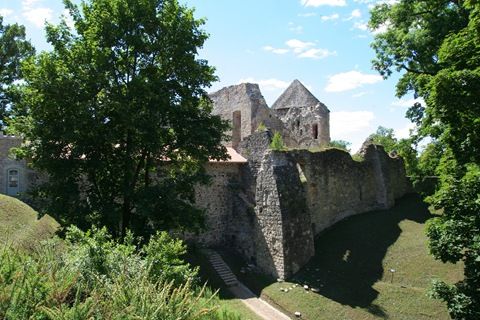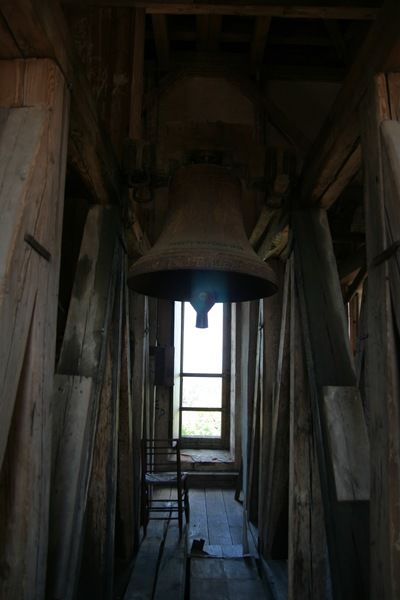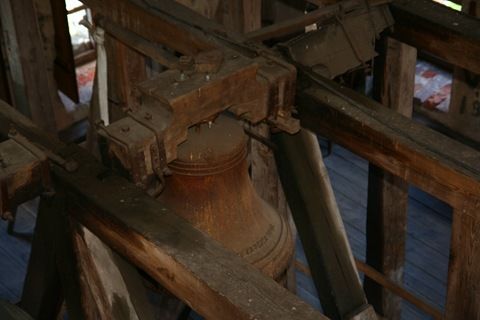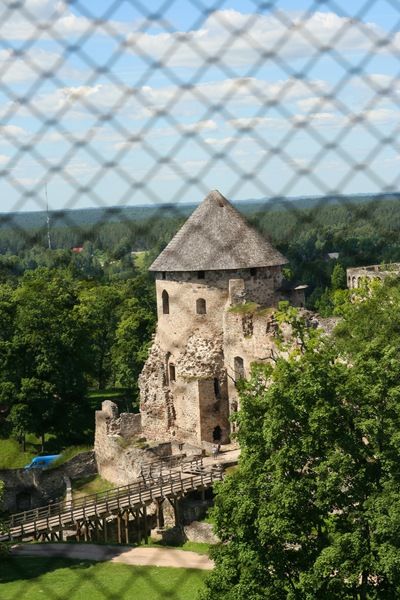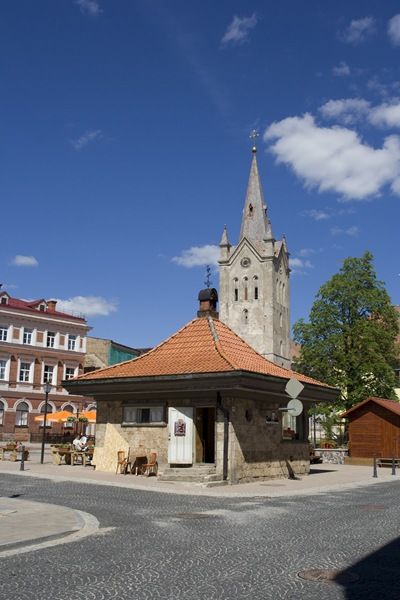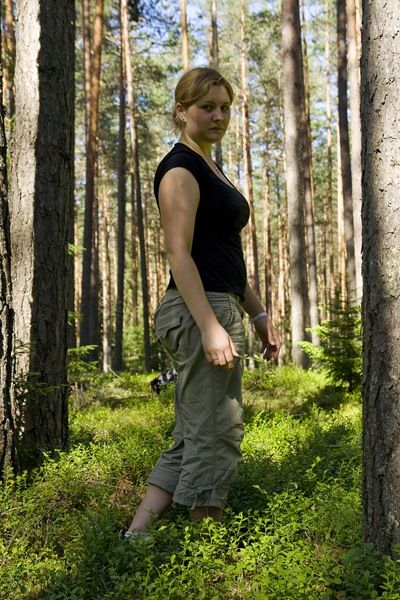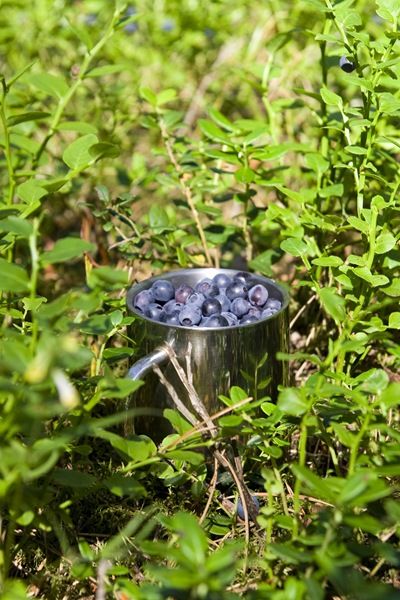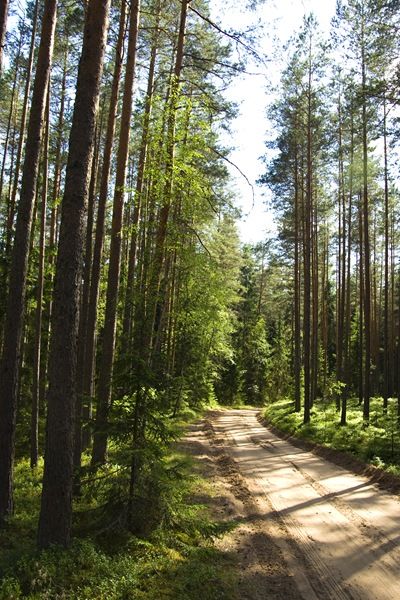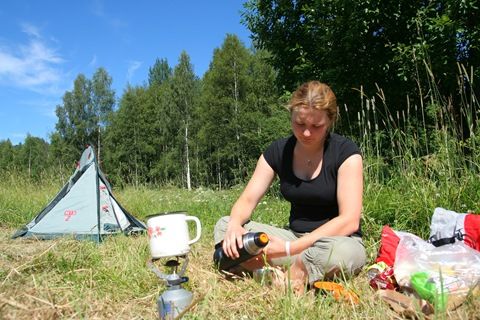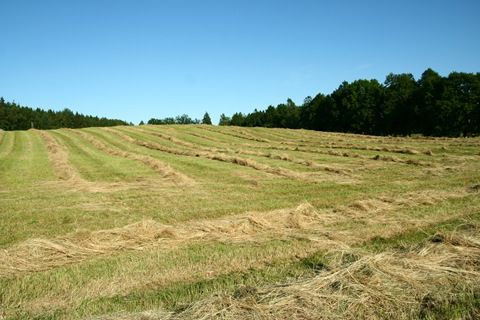 For long time i haven't been on real hike – on foot, for at least two days and with tents. Probably i've never been. Just can't remember. but last weekend i succeeded. Hike was planned for a long time before but came out pretty spontaneously – we just decided we have to go and it's all.
So on Saturday's morning we pretty quickly hitch-hiked from Riga to Cēsis. We wasn't on hurry so spent few hours there. Our plan was to go by river Gauja. It used to be hiking paths nearby river in soviet times. though it came out nobody used them for at least 20 years. So time to time  we had to break through scrubby paths and bushes.
Further are pictures from hike with some comments. 
Fortress of Cēsis (or what's left from it). Built in first part of 13th century. One of first buildings made from rock in Latvia.
Oldtown. There's church in the background.  It's possible to climb up to the tower. So we used the possibility and there are some photos made in tower.
Unfortunately windows in tower are barred. So picture with castle is "squared".
Square of Roses (hides behind small house in front). One of central squares with cafés and fountain.
When we left Cēsis road took us into woods. .
We found some bilberries by the way.
Road leads to hillfort of Kvēpene. 
There are legends that oak in photo below  served as prototype for illustration on Latvian money (bank note of five Lats). Don't know how much truth is there.
After visiting hillfort we started to look for suitable paths as we lacked reliable map and also locals wasn't much help.  At the end we took longest way but we got to the river Gauja.
At one moment we took wrong path and ended up near small and romantic but abandoned hut. 
It took quet a time for us to find a right place for tent. At least we found nice meadow. 
Breakfast and morning coffee. And then on the read.
Classical countryside of Latvia.
Ferry on river Gauja near Līgatne.
And Līgatne itself.
.. and just few kilometers to highway. With some more classical landscapes.