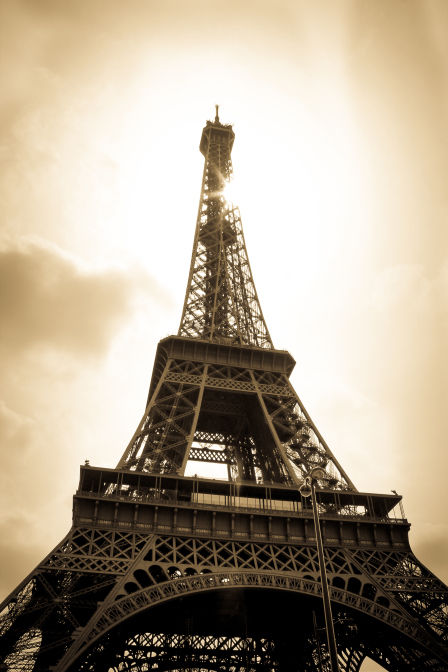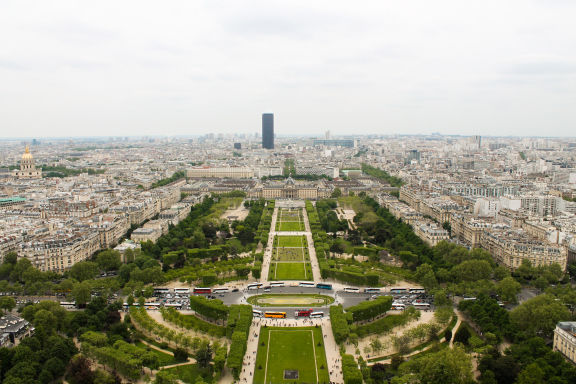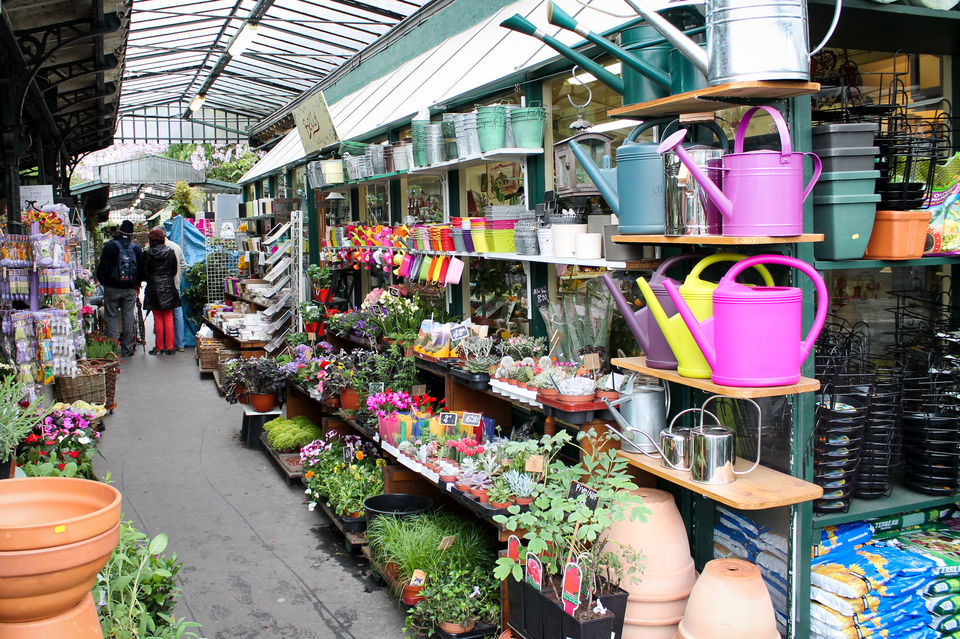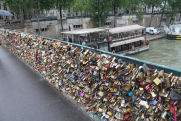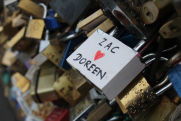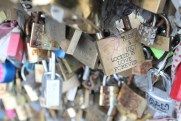 Paris
Almost synonymous with the Eiffel Tower to a typical tourist, isn't it? Not surprisingly, that was our first stop. It was a long long metro ride from our apartment, which was handed over to us by a French woman, Ingrid. "Take care of ze house and enzoy your holiday," she said before she handed over the keys. She was a pleasant lady with a decent enough house. We had been staying in flats instead of renting hotel rooms. It's way more convenient and cost effective to book flats if you're a family. We can cook our own meals and be as we like and not feel like tourists. Our flat was in Croix' De Chavaux and the Eiffel Tower at Trocadéro. That's all the way on the other side of Paris. Here, see this for a better understanding: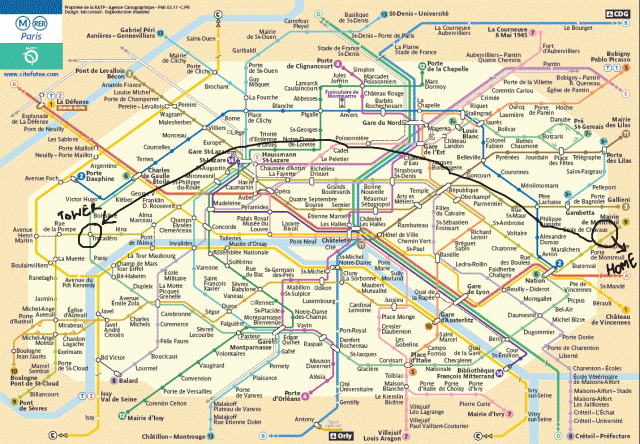 So after a nice bread omelette and hot chocolate breakfast, we took Metro 9 and were on our way to what is supposedly the most romantic tower in the history of the world. After getting off the train and out of the station, I was a bit too eager to see the tower. I thought it was so massive that it would be visible from anywhere. But I couldn't see it for I was surrounded by tall buildings. So I walked and walked with my neck craning forward to look beyond every building that shot up next to me. And voila! The unique triangular tower that I'd heard/read so much about loomed into view! It was right there is front of me with the fantastic fountains and lawns and everything. The gigantic man made wonder from the late 1800's. 1889, to be precise. At first I wasn't so intimidated by it. I wasn't overjoyed looking at it either. I had been looking at monuments constantly at Amsterdam and Berlin and had come to terms with their enormity, not just in terms of size but in terms of reputation as well. It wasn't until I began climbing up the stairs that I started to feel the power of the tower. To have had such vision a hundred years ago and to have built the magnificent structure is an incredible feat.
The structure is so complicated. It has iron bars screwed up in all possible directions to keep it sturdy. Imagine the fact that it has had to withstand heat from the sun and deadly wind for more than a hundred years. It sways and the tip moves up to 18cms when there is wind and also expands due to heat. And Gustave Eiffel (the master mind behind this tower) made arrangements to incorporate all these alterations. Did you know that Gustave Eiffel also built the inner frame of the Statue of Liberty? I didn't until I read it while on the tower. Visitors are allowed to climb up two floors and when I say two floors, I mean some 330 steps each floor and take an elevator to the third, which is the top most accessible point of the tower, for a panoramic view of the French capital. I think it is the best city view I've had so far. I like going atop hills to get a view of natural sights but Paris is full of buildings and a considerable number of trees and gardens. Despite the gushing cold wind, I could've stood there and watched the bustling city life below, carrying on its daily activities and being completely normal about the 320 metre ex-wonder of the world staring down at them.
From the Eiffel Tower we took a train to Châtelet, ate burgers and wraps at Burger Stop, a tiny place run by an Indian guy, with my mum suspecting everything she ate to be meat. We walked around the streets of Paris for a while and the weather was turning into an unfriendly shade of grey. By the time we reached Notre Dame, it had begun raining and our morale was quite low. We didn't go inside the cathedral. Instead we walked along the bridges on the River Seine. And then we walked on this bridge called the Lover's Bridge. It is believed that if a couple takes a padlock, affixes it on the grills of the bridge and throws the key into the river, their love will last forever. I don't know if it's a belief or what but it's a fun touristy thing that couples do. So this entire bridge is filled with locks and the little girl in me thinks it's very pretty!
However, some of them used combination padlocks.I don't know what the point is.
This trip was originally published on Swat of All Trades.