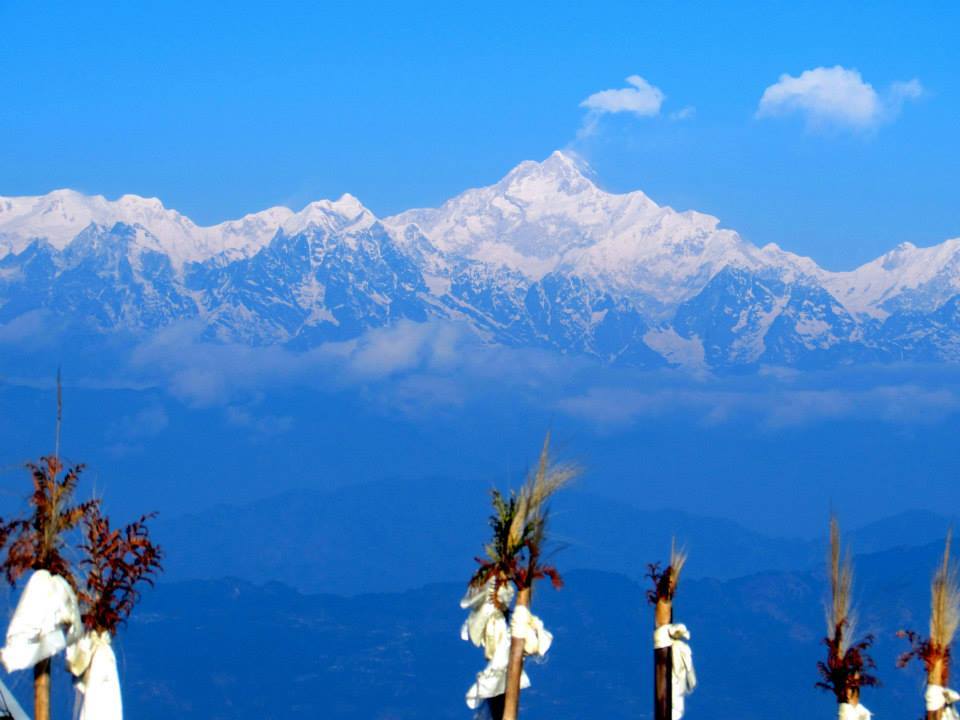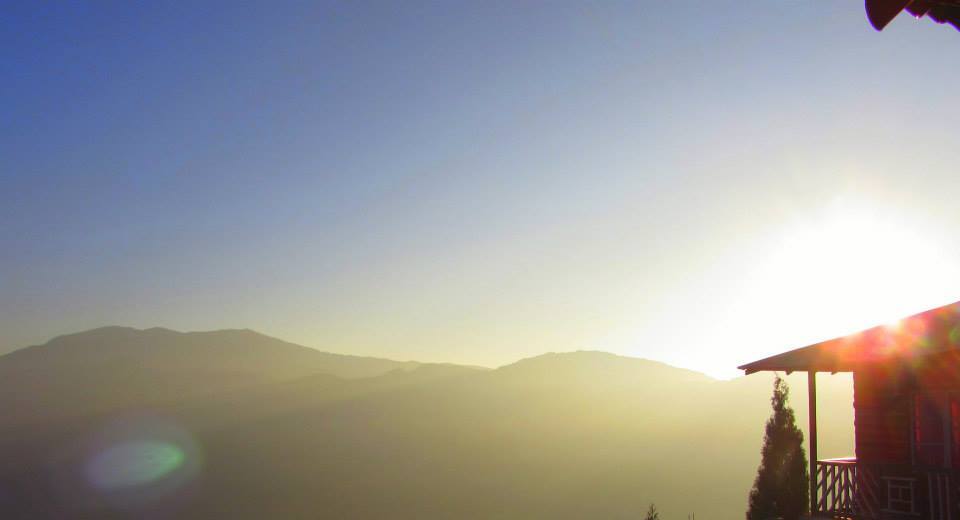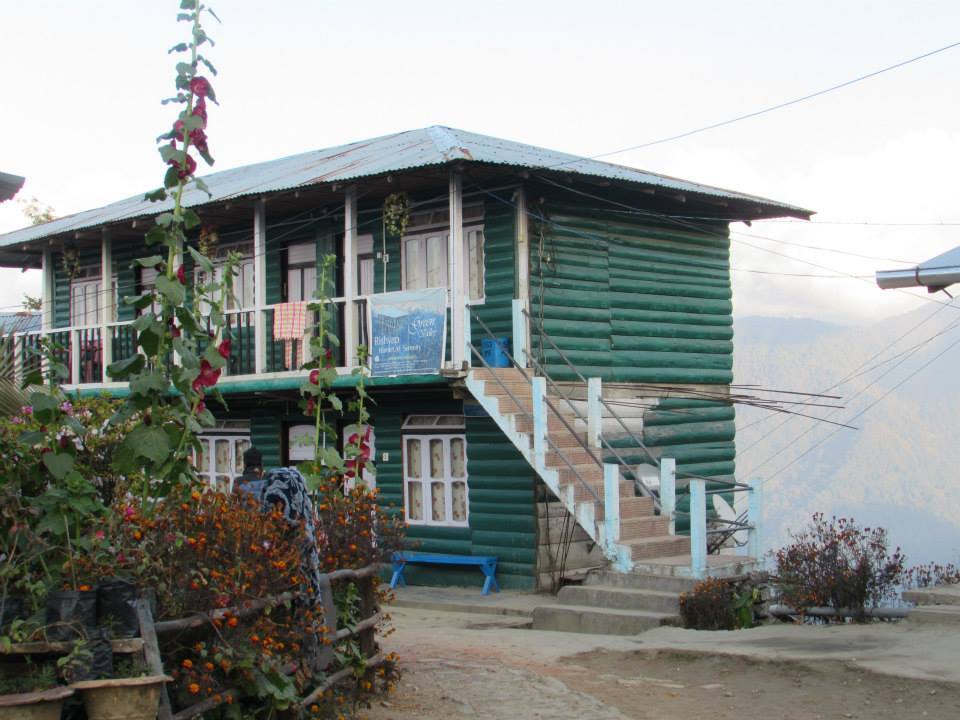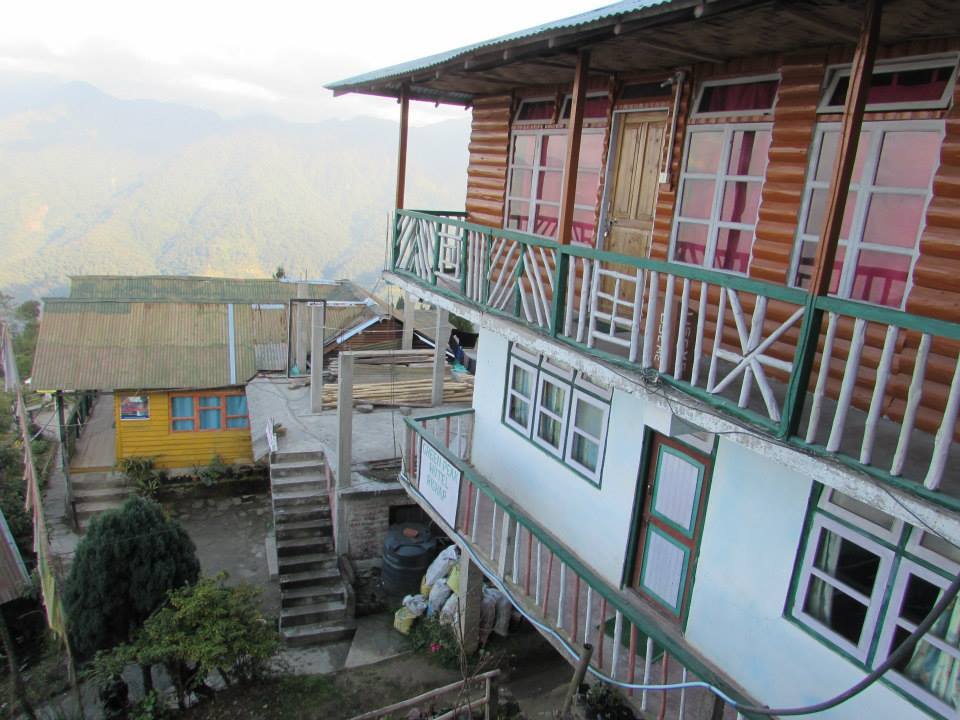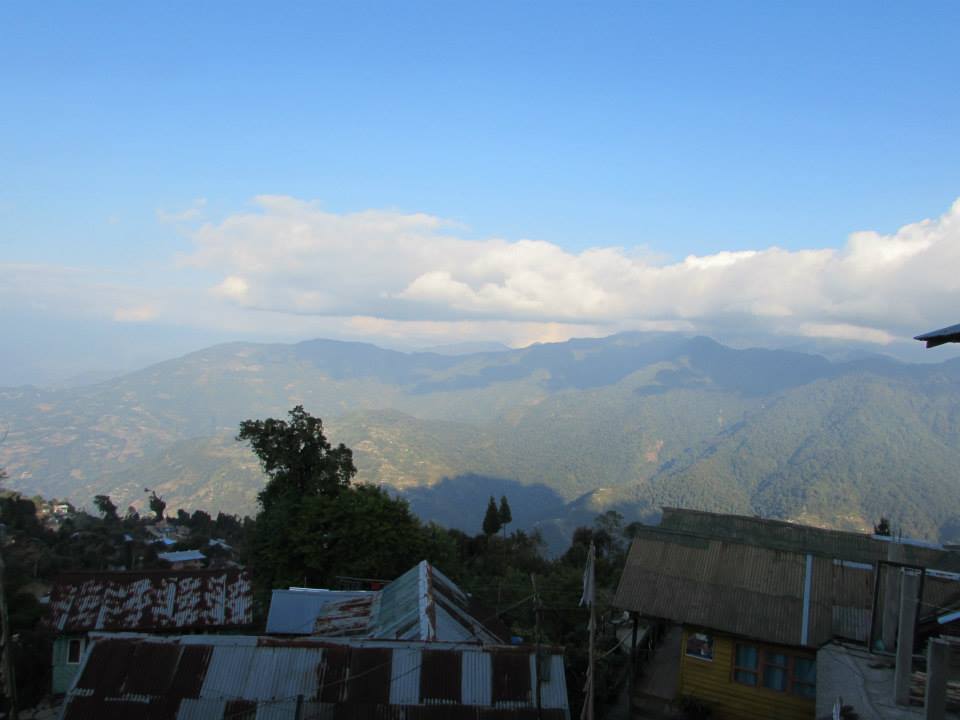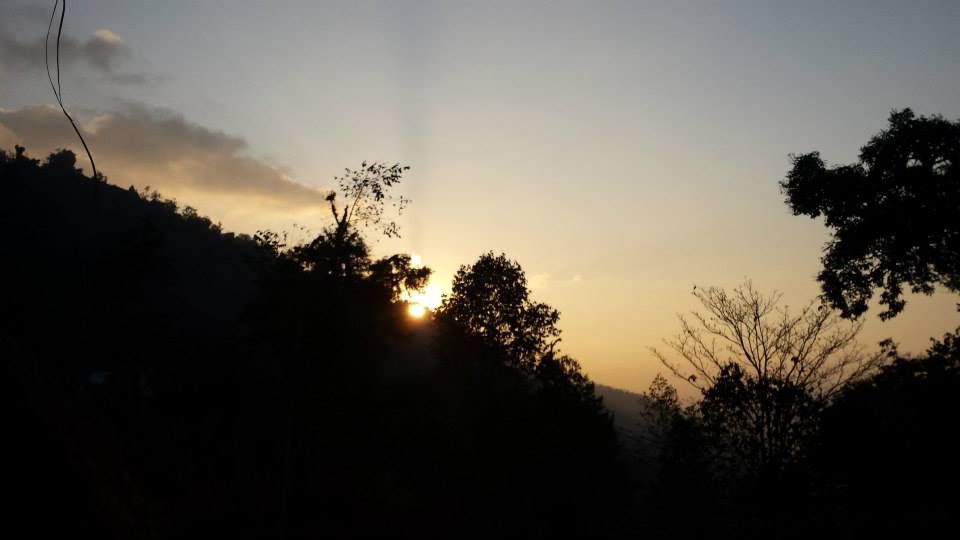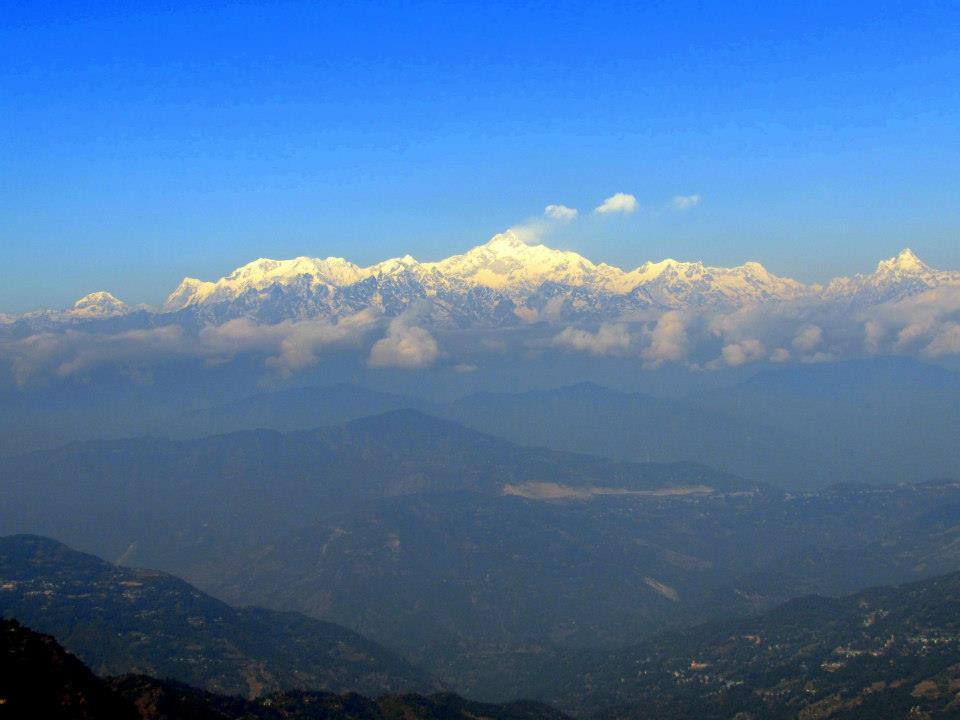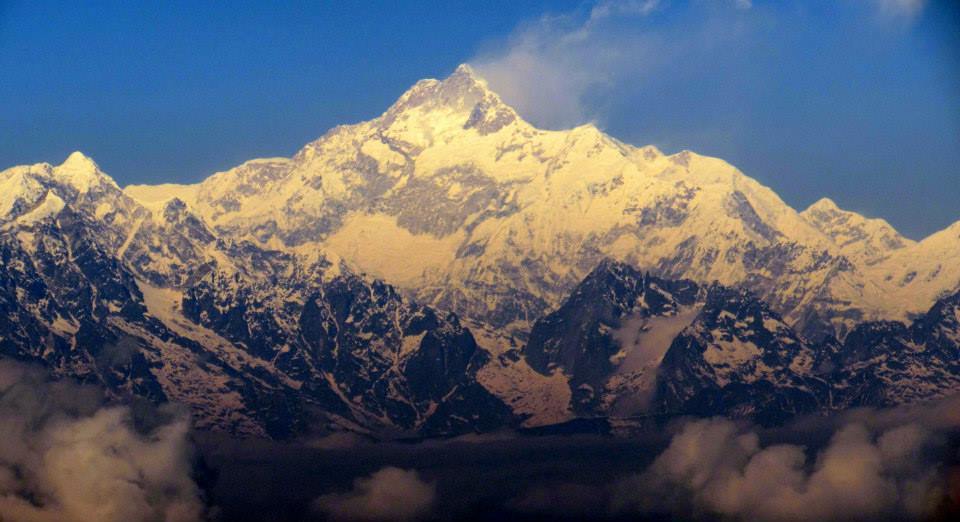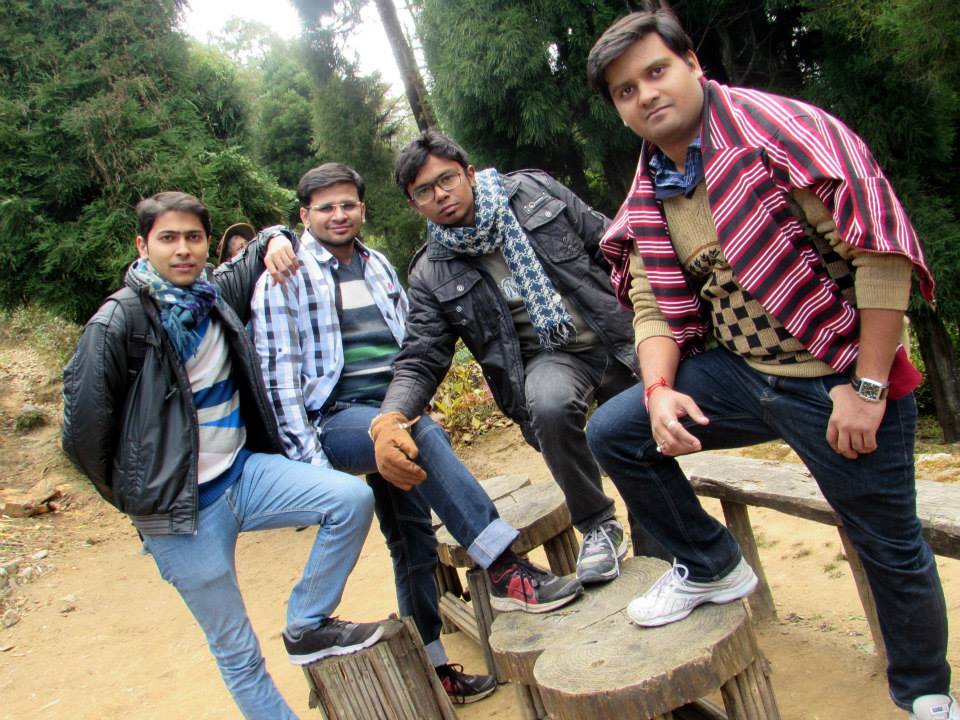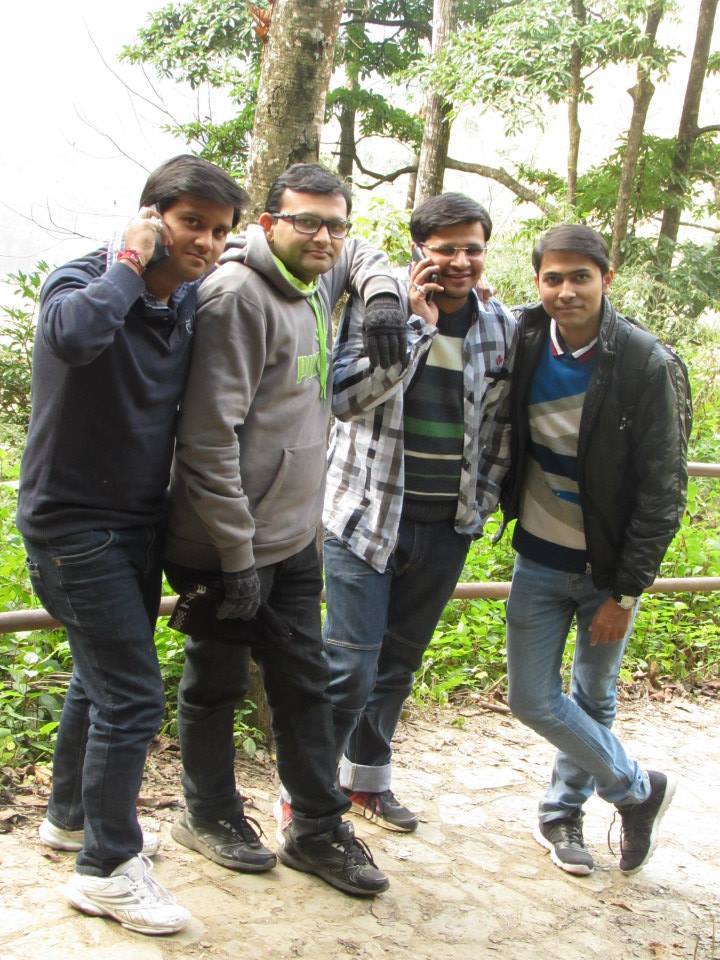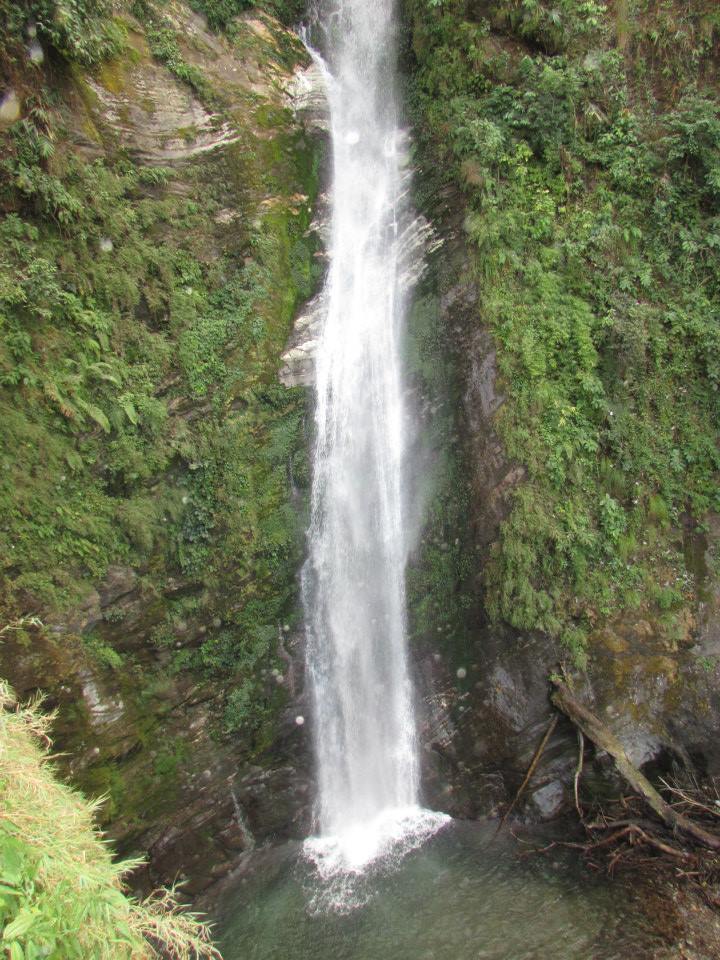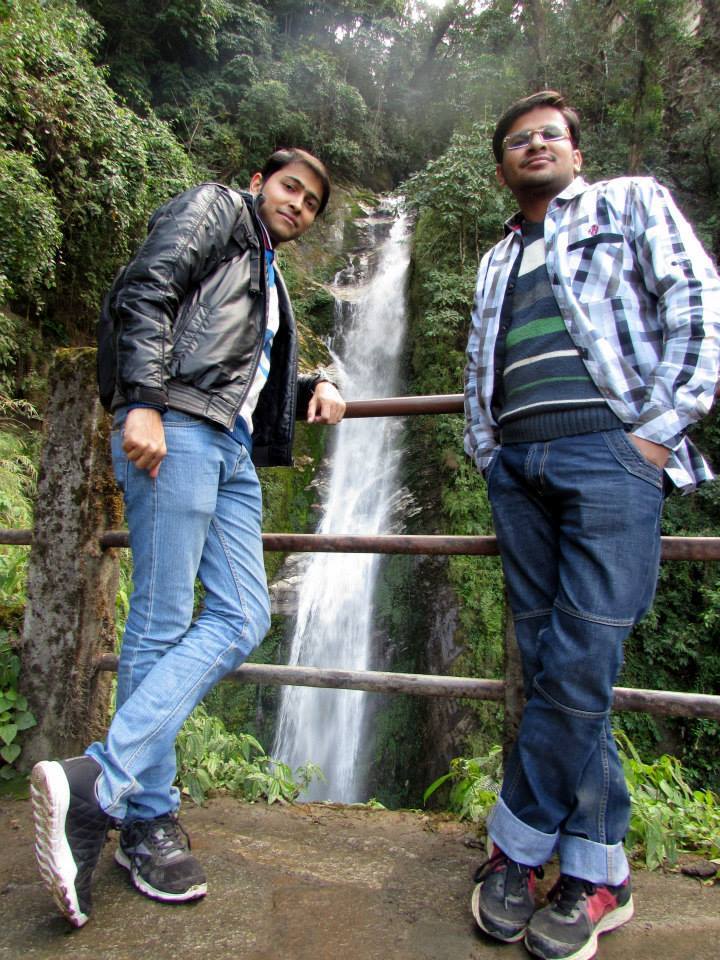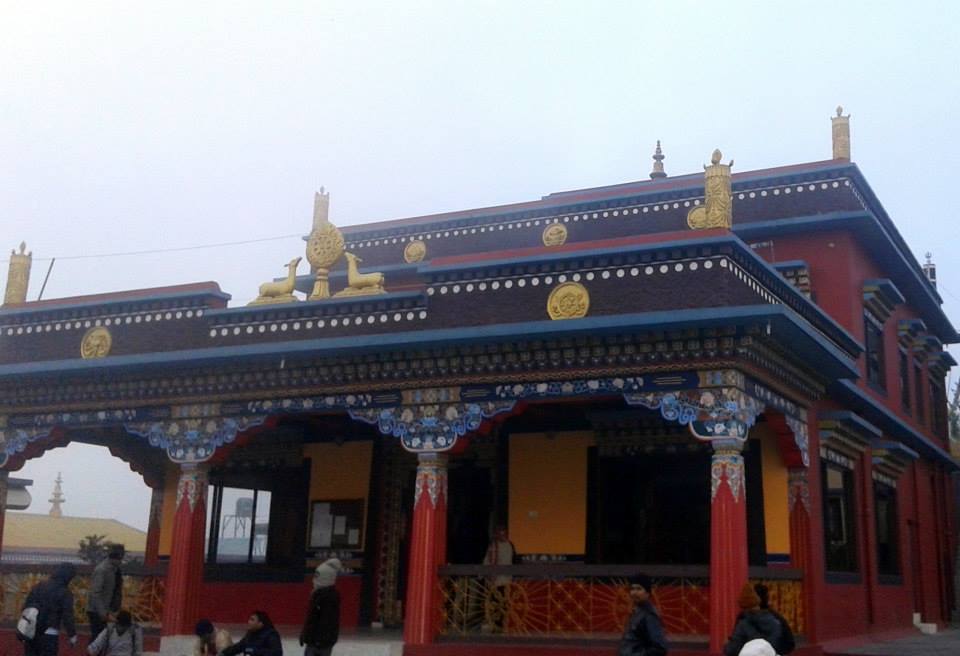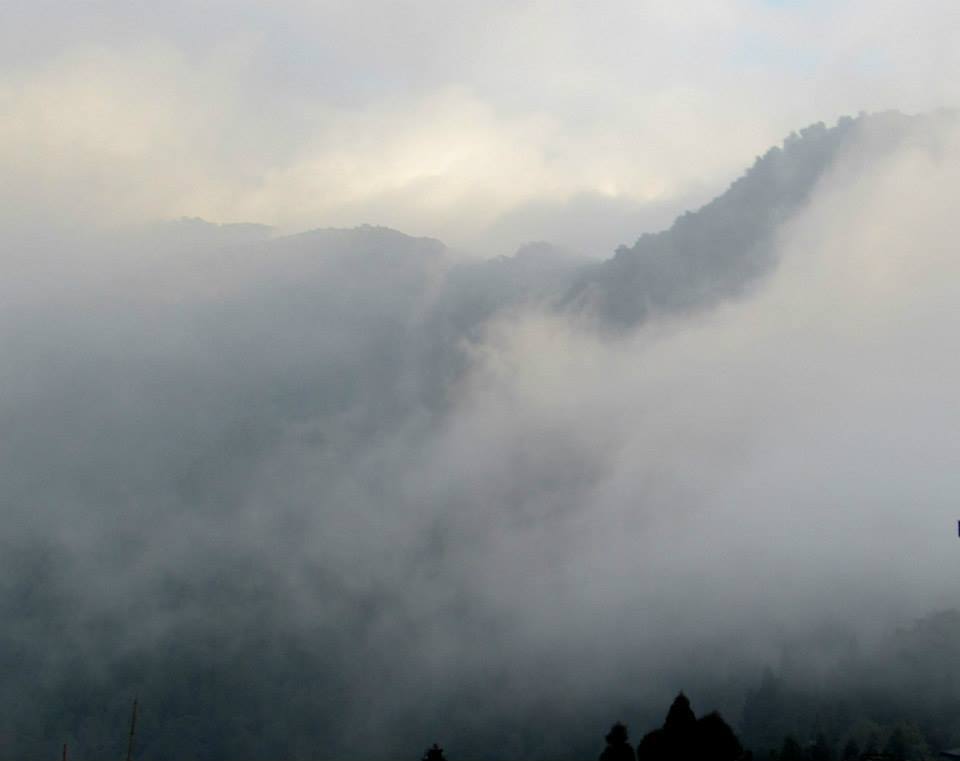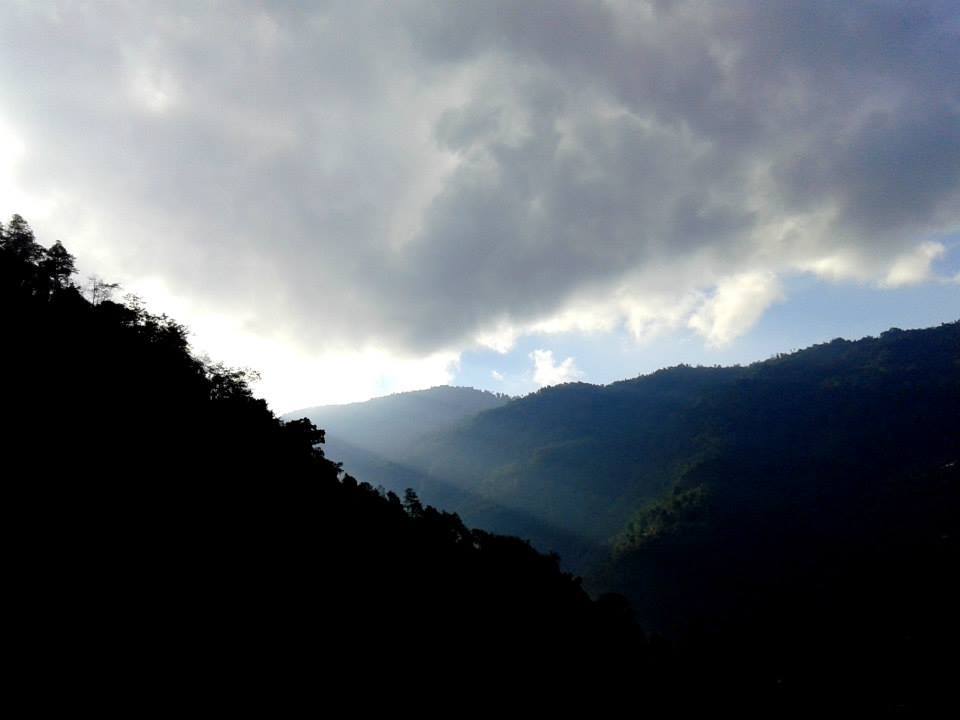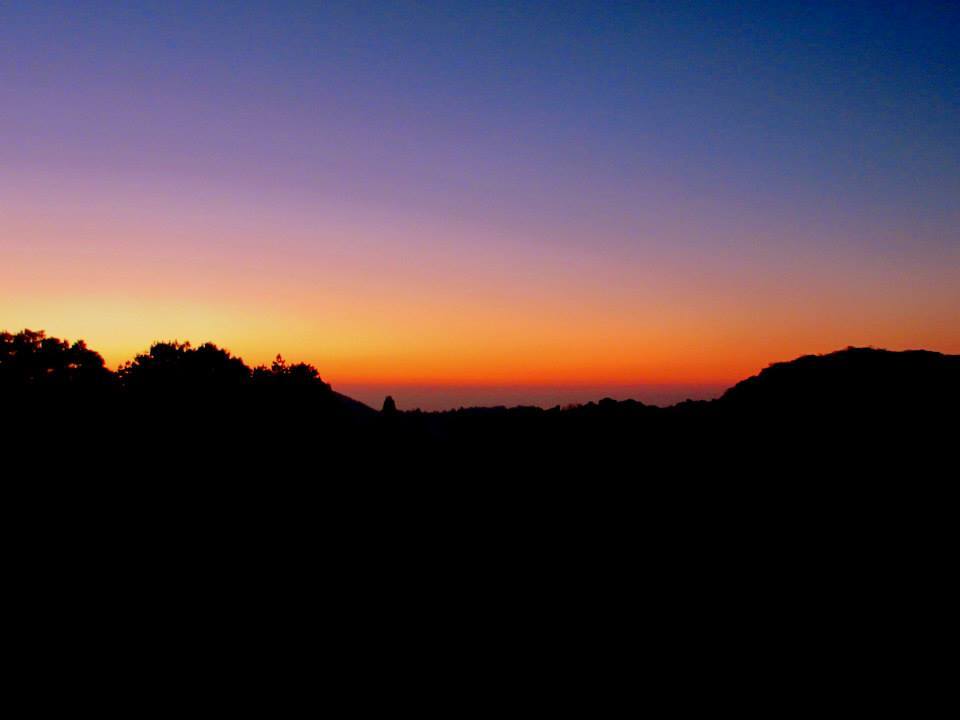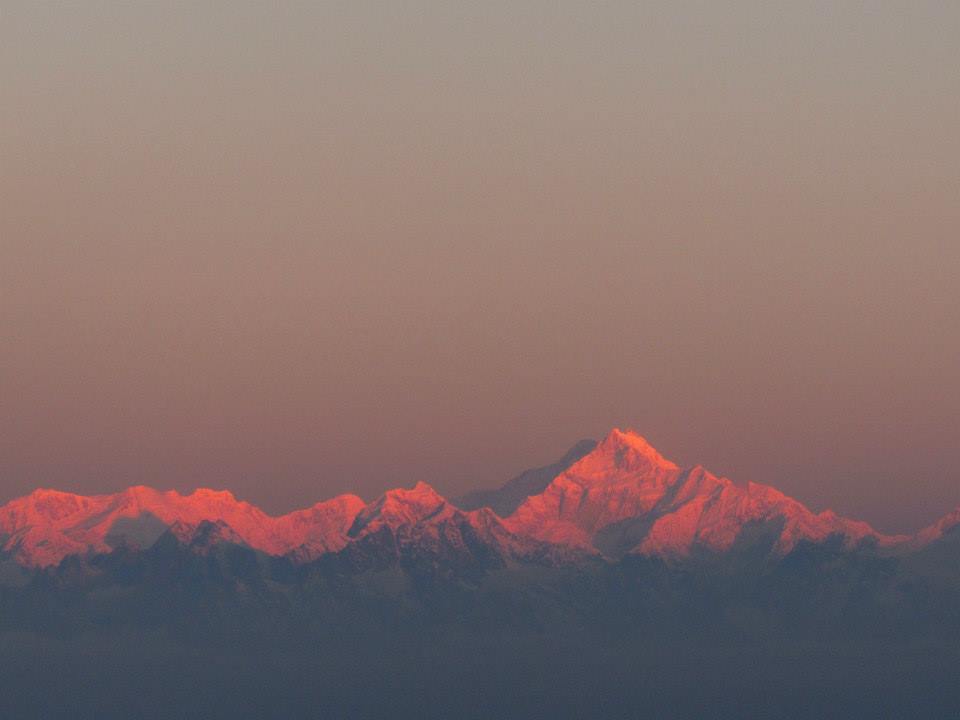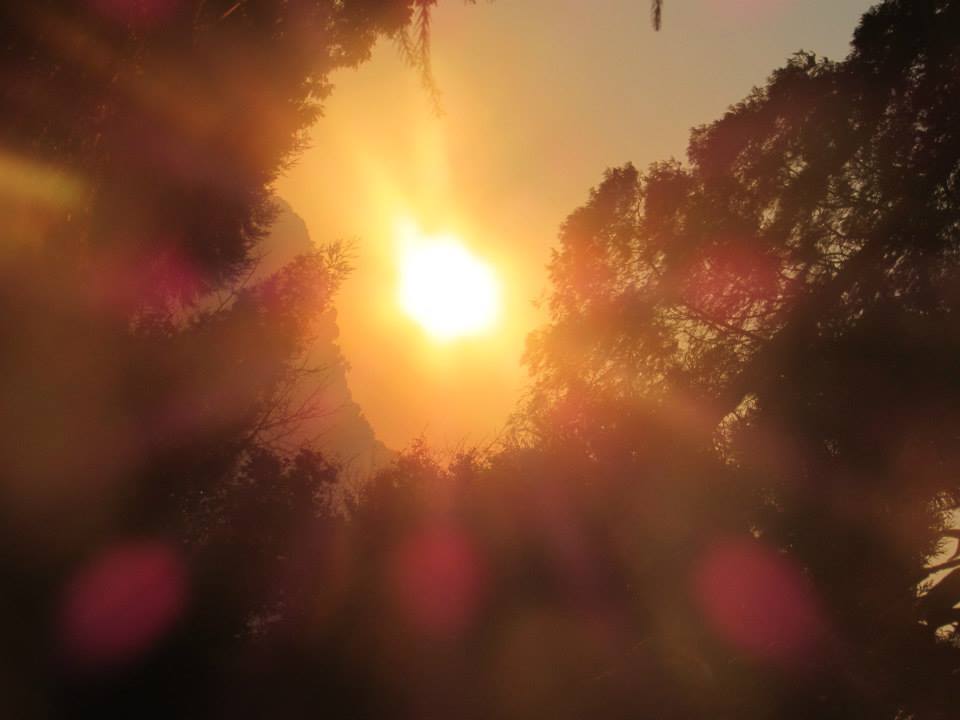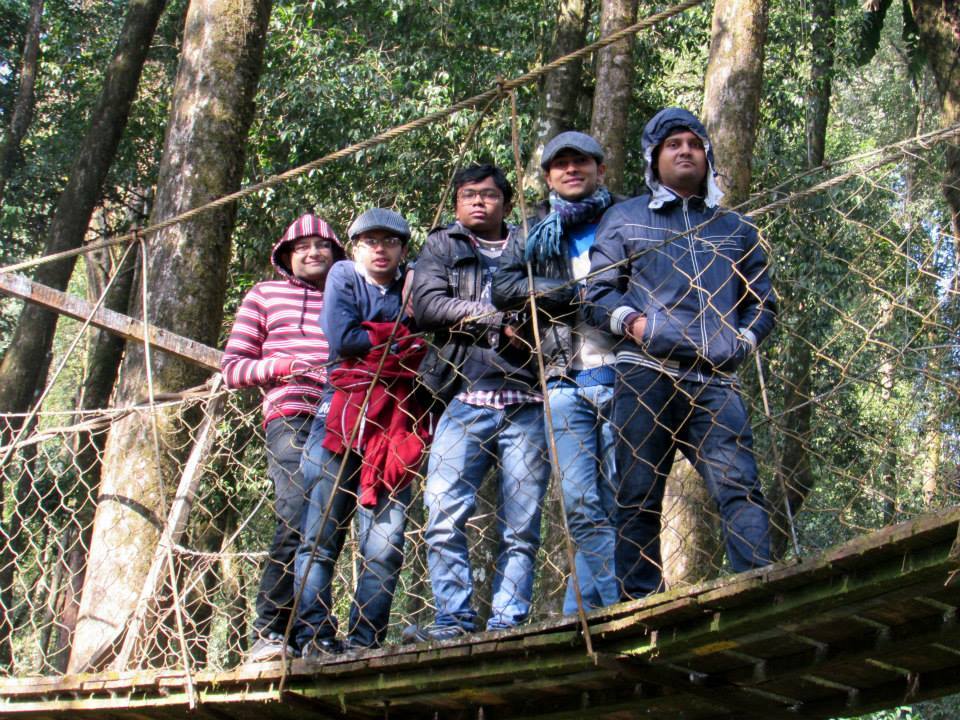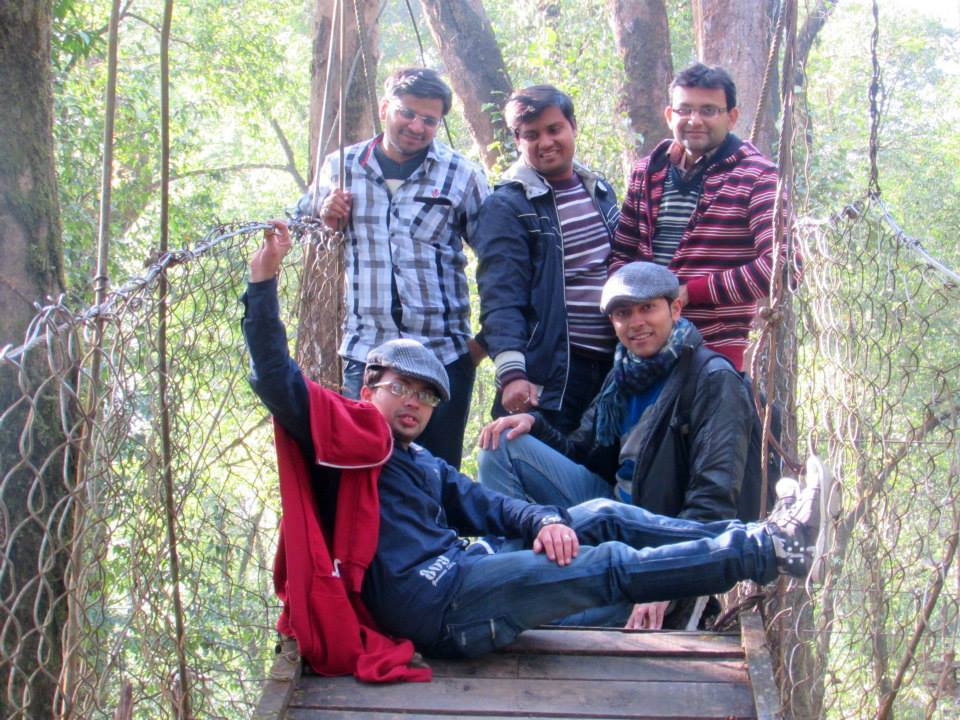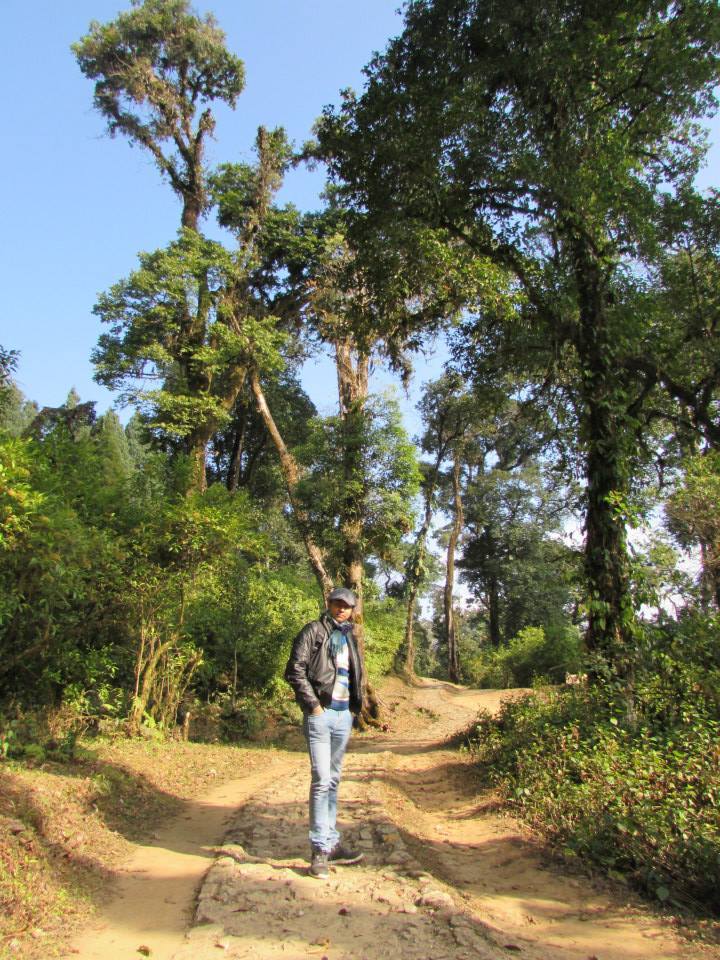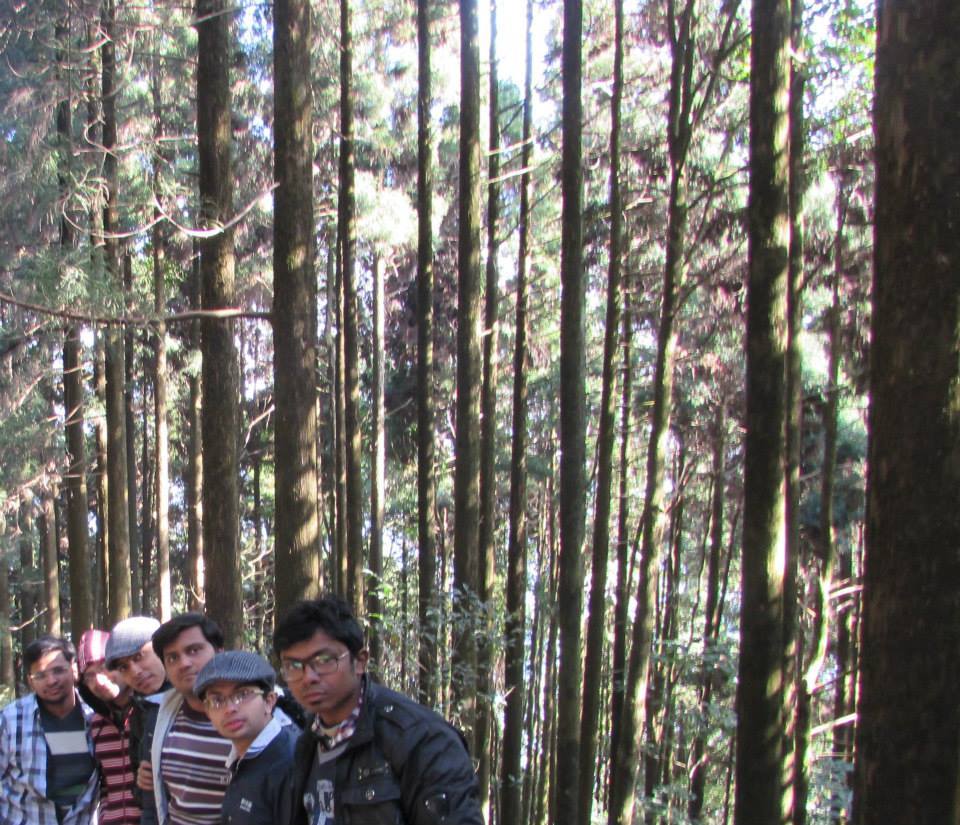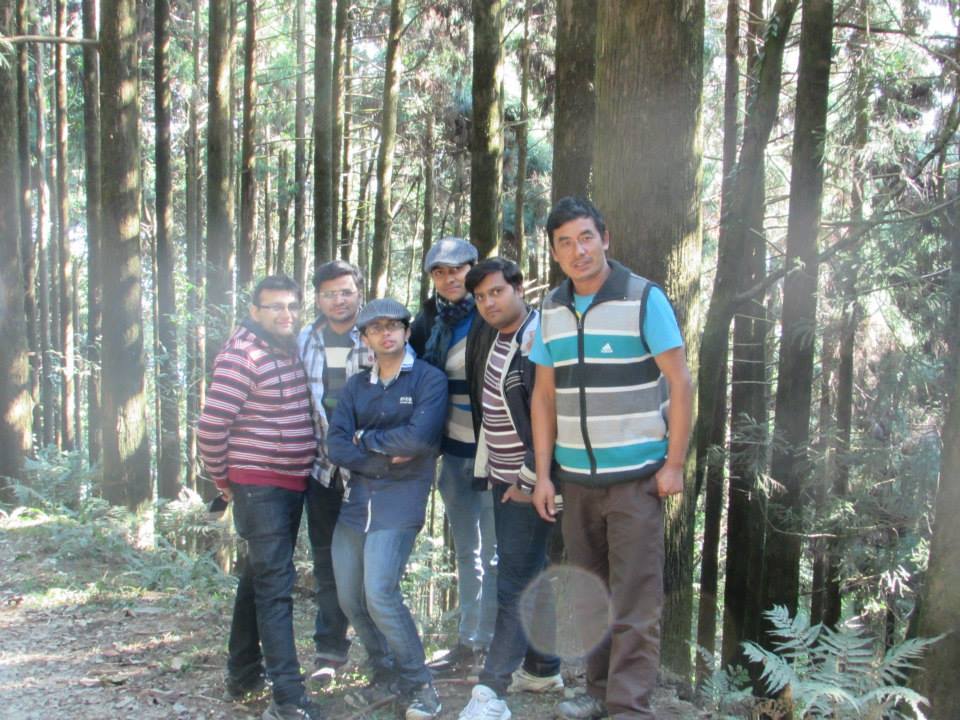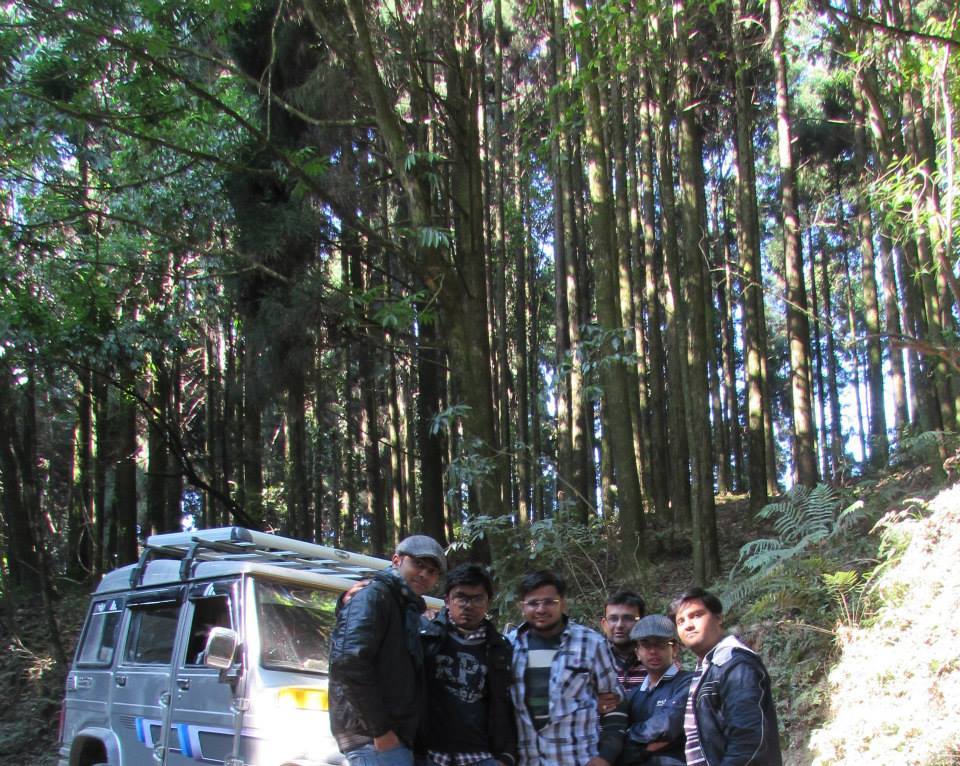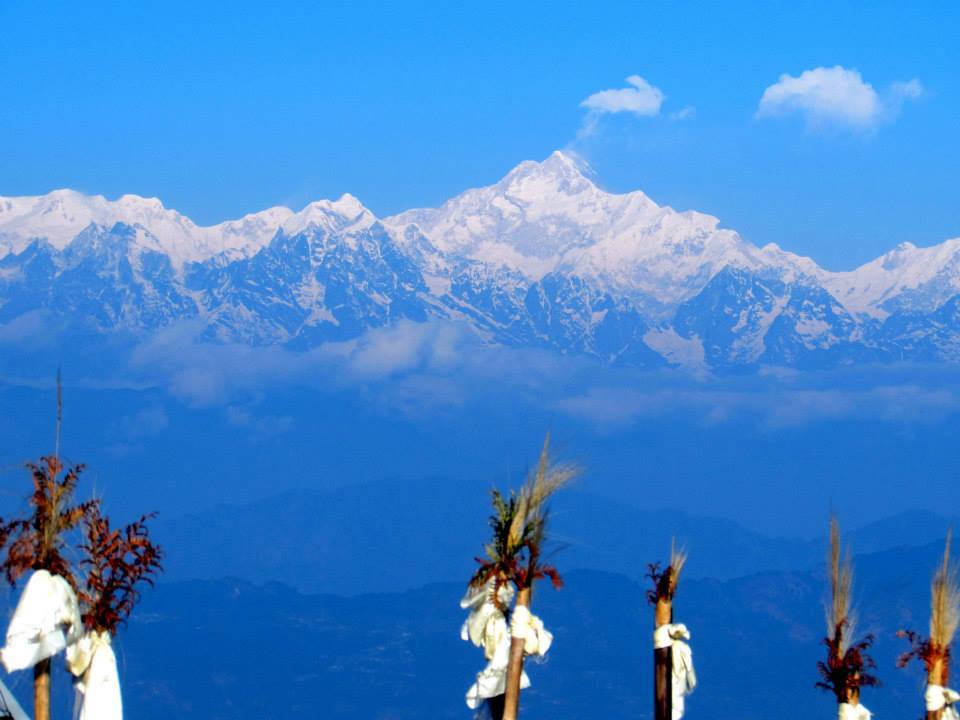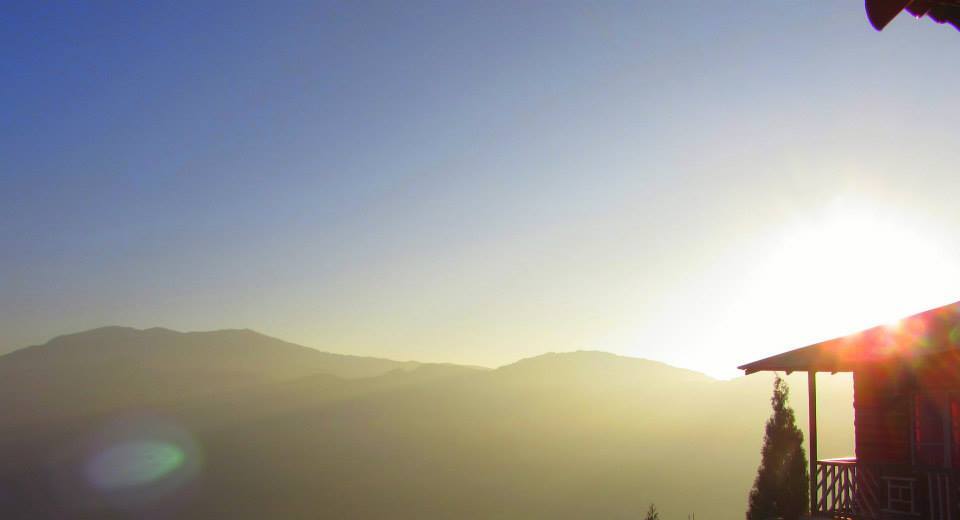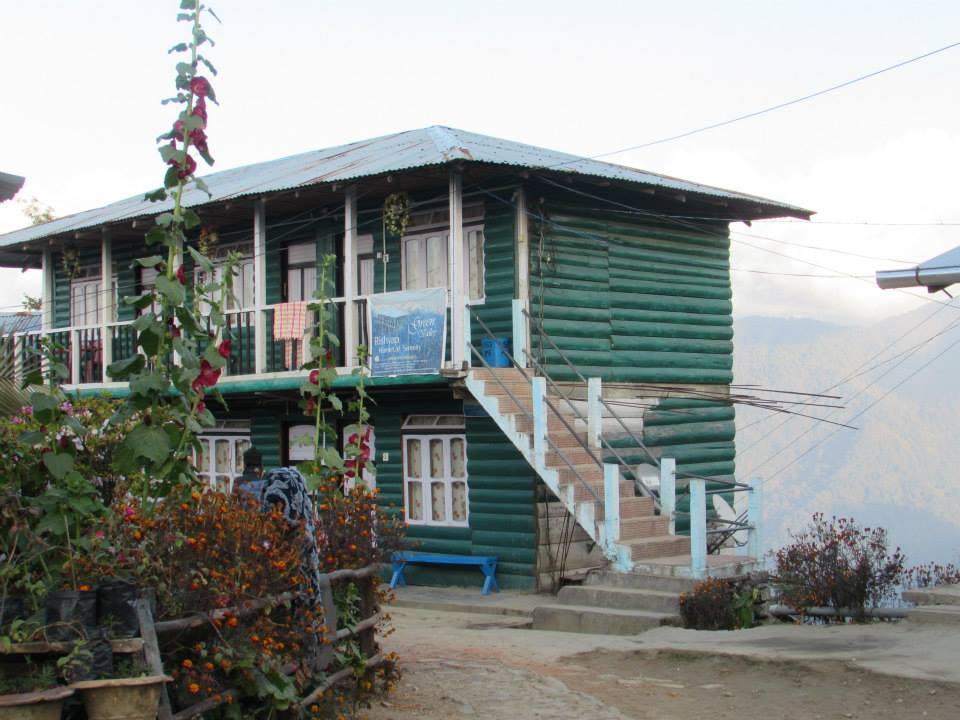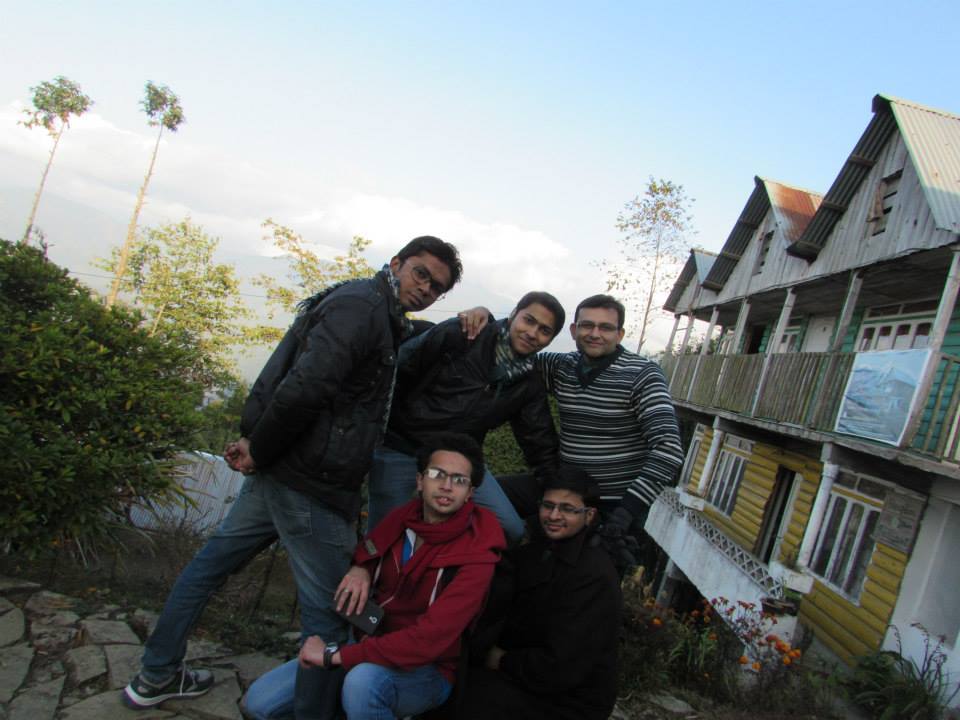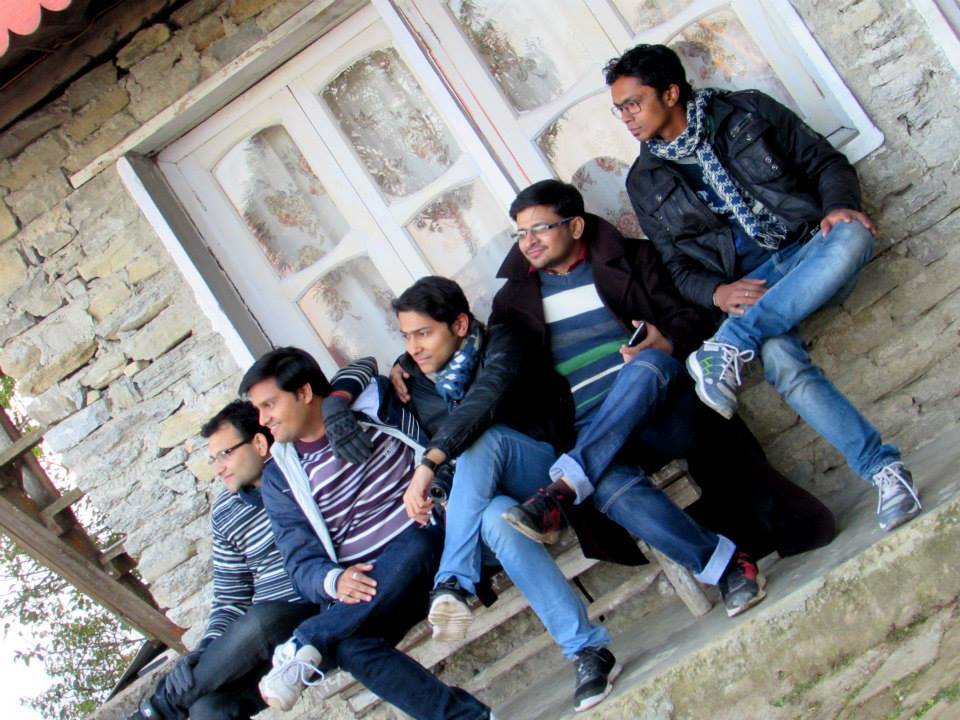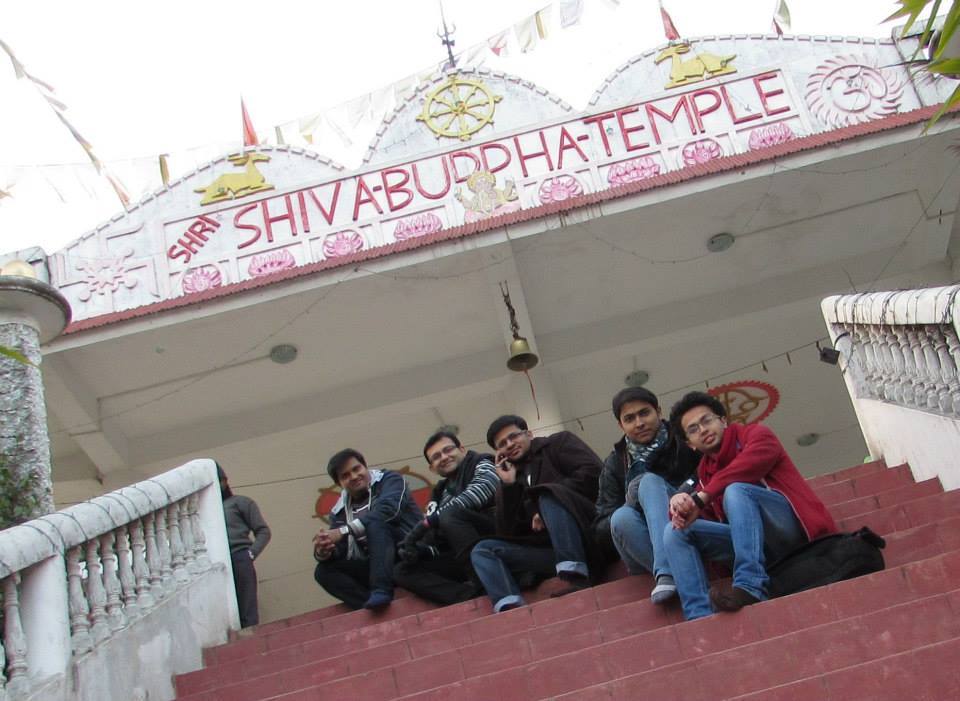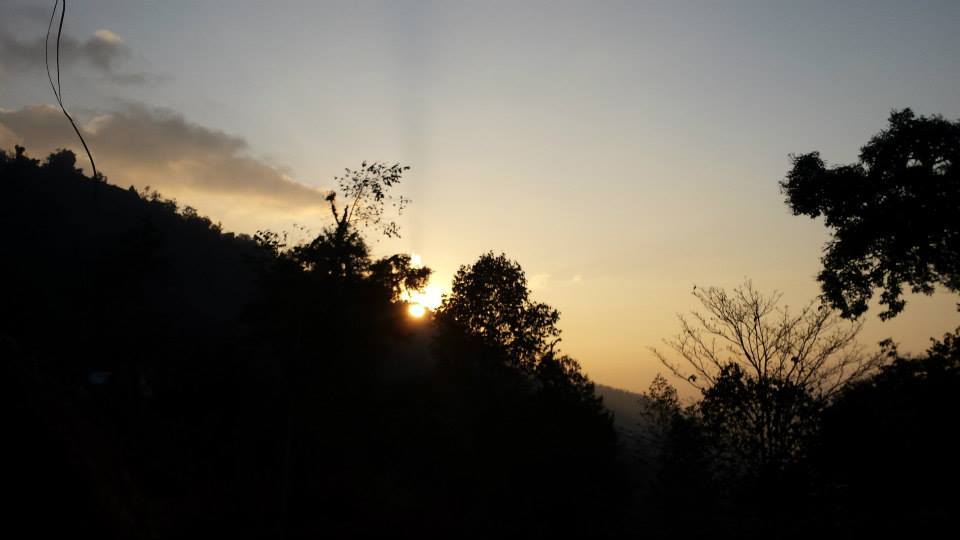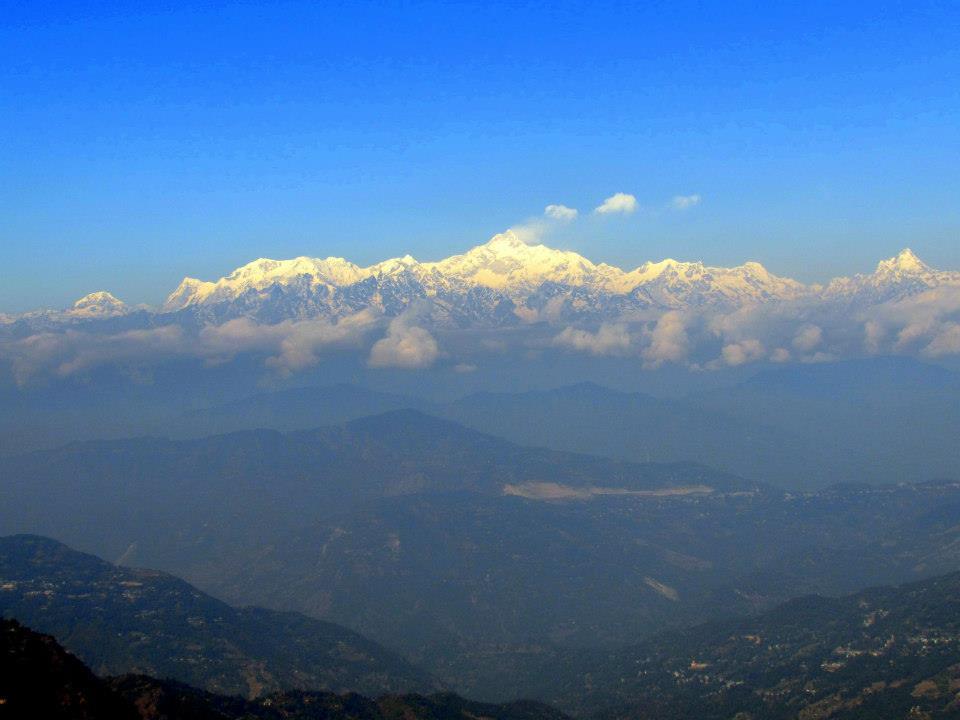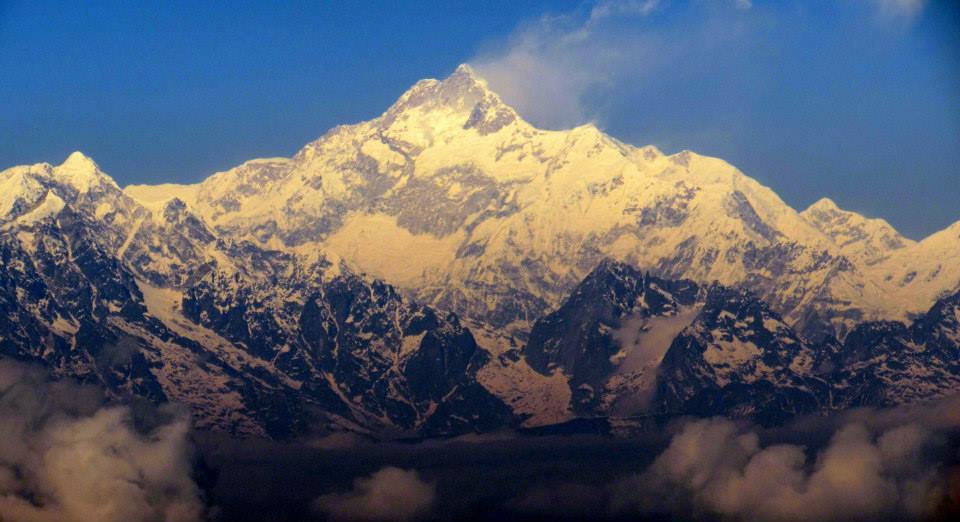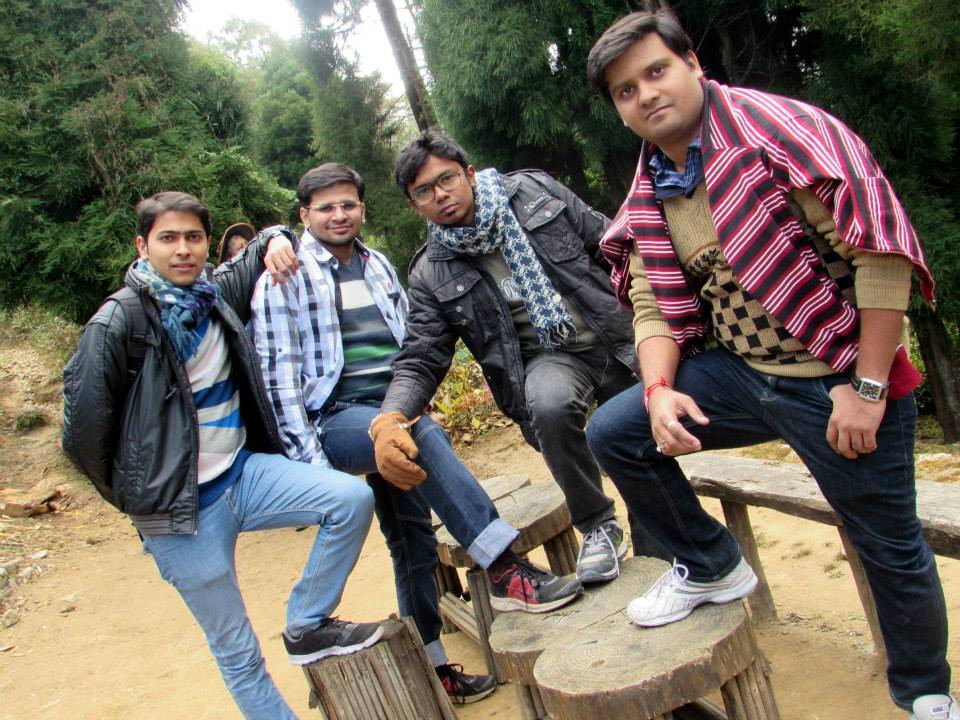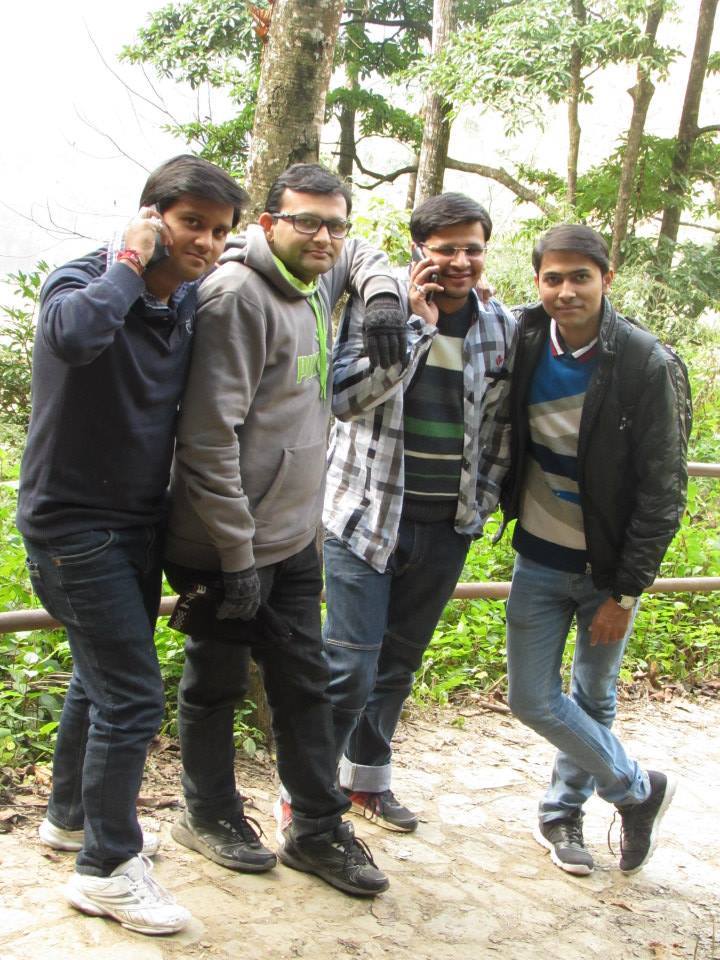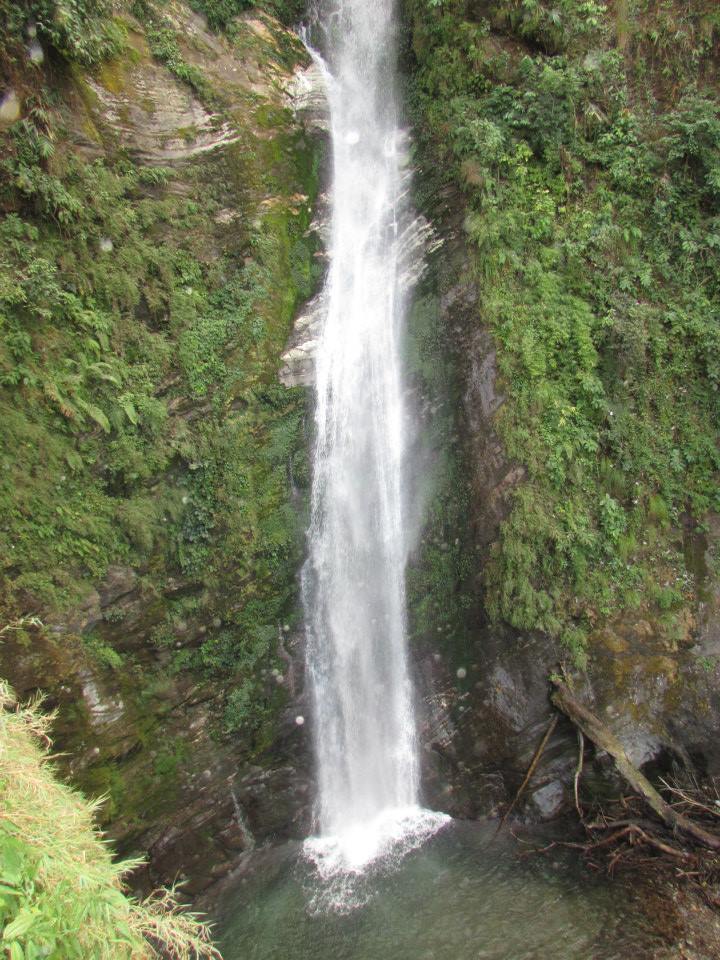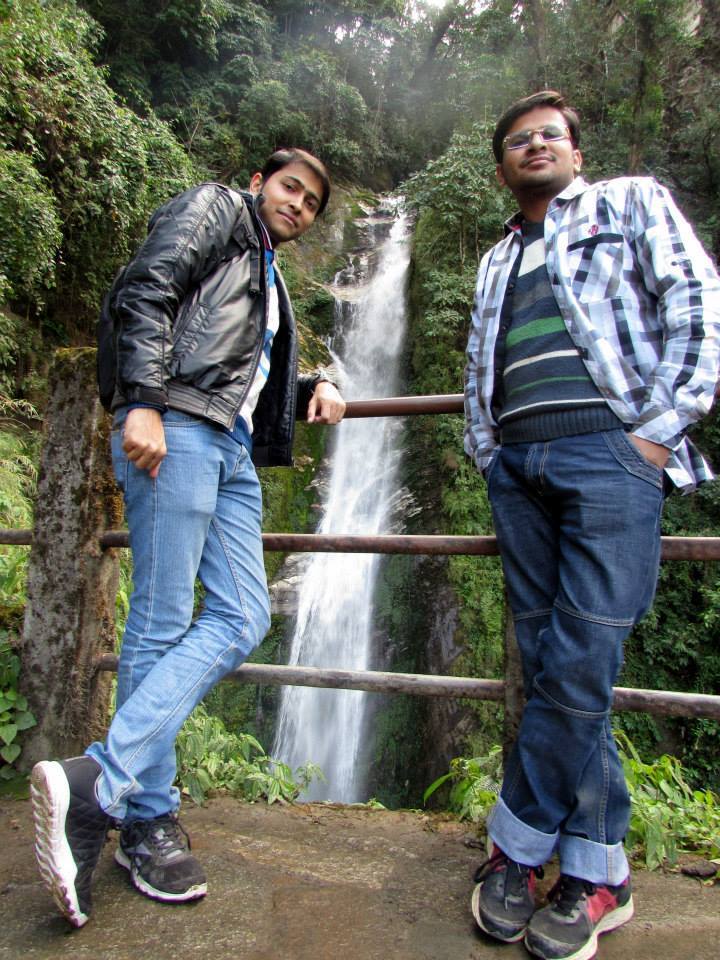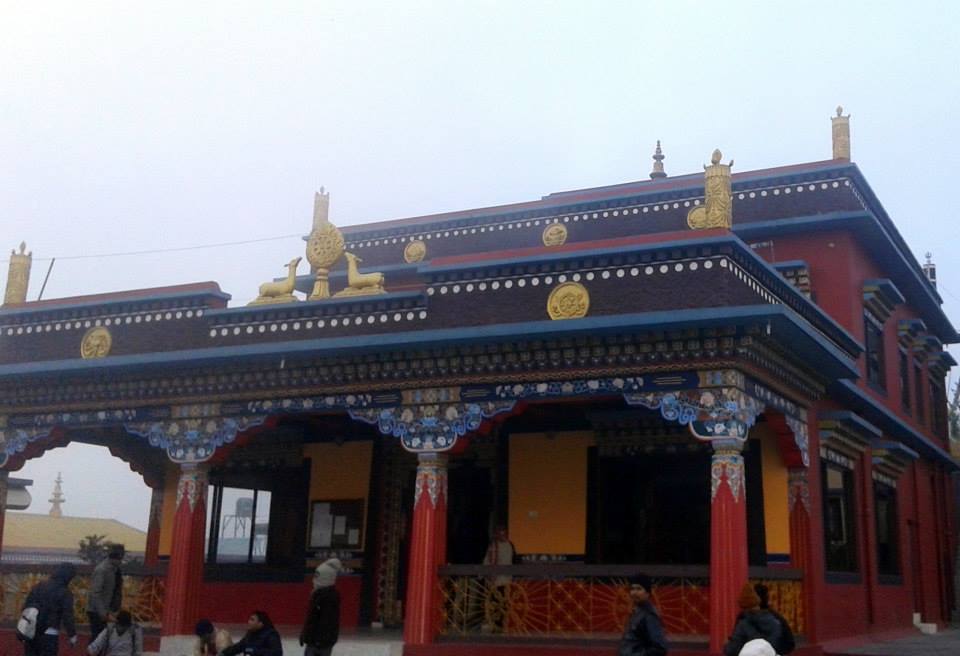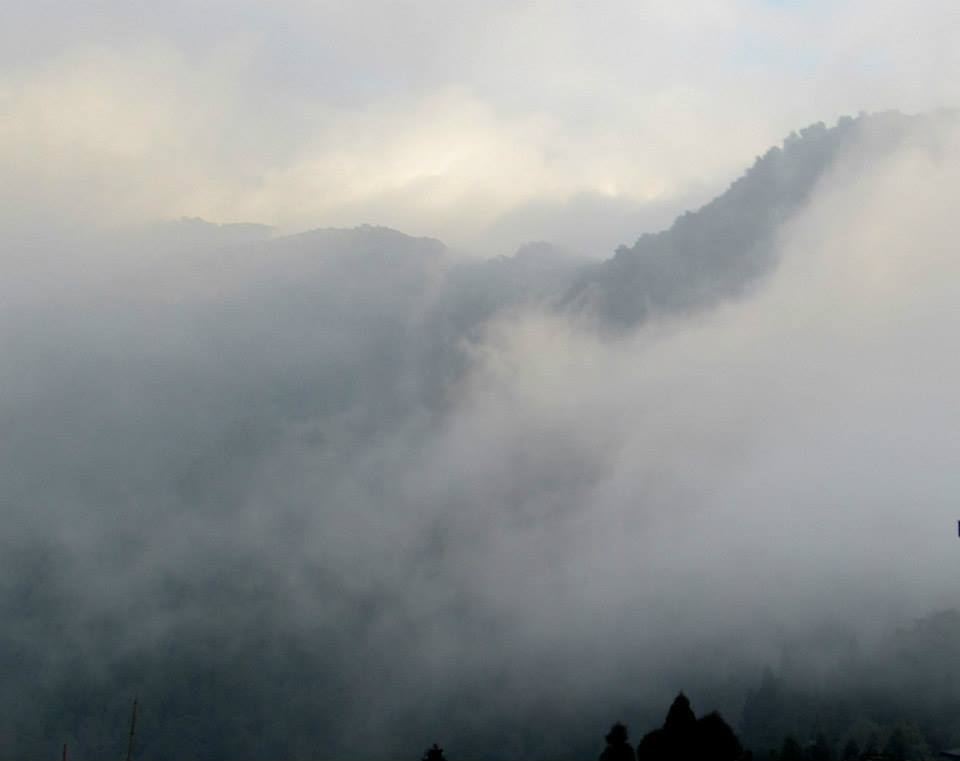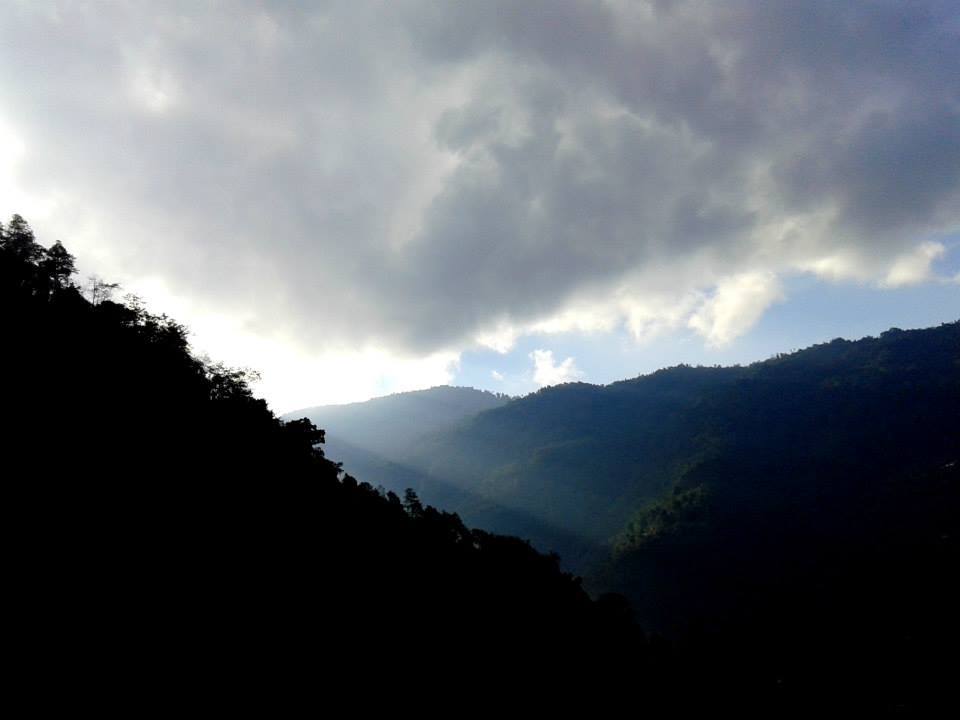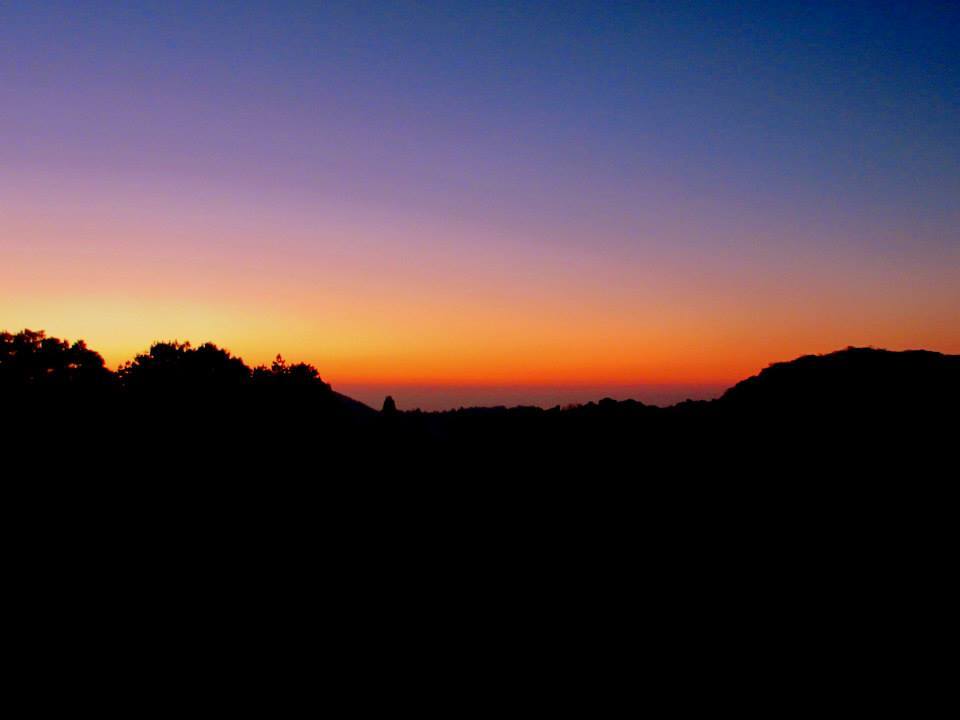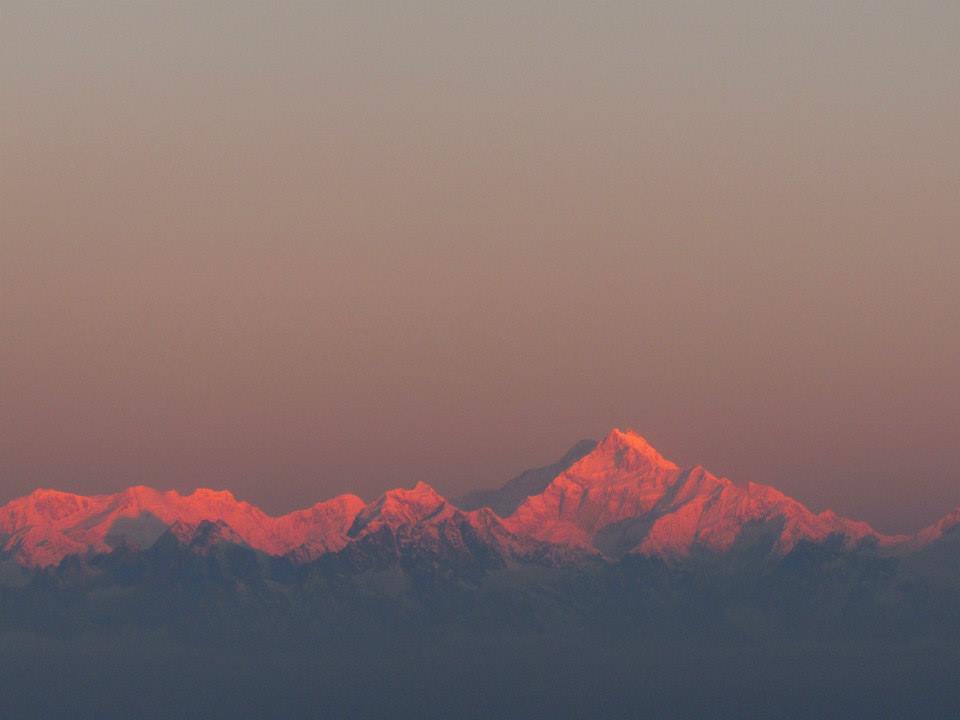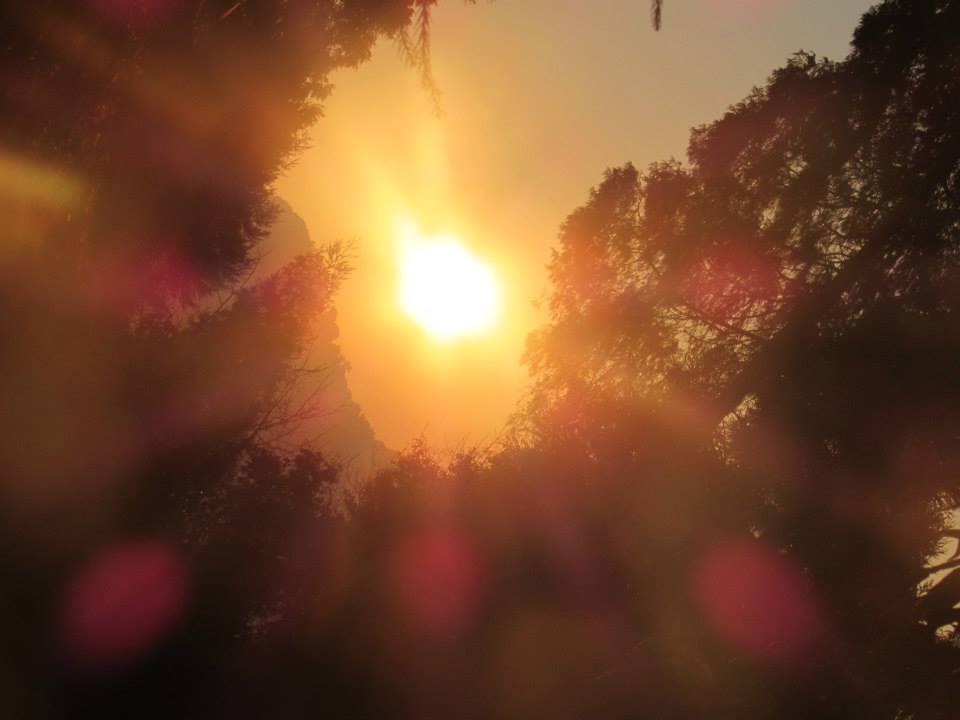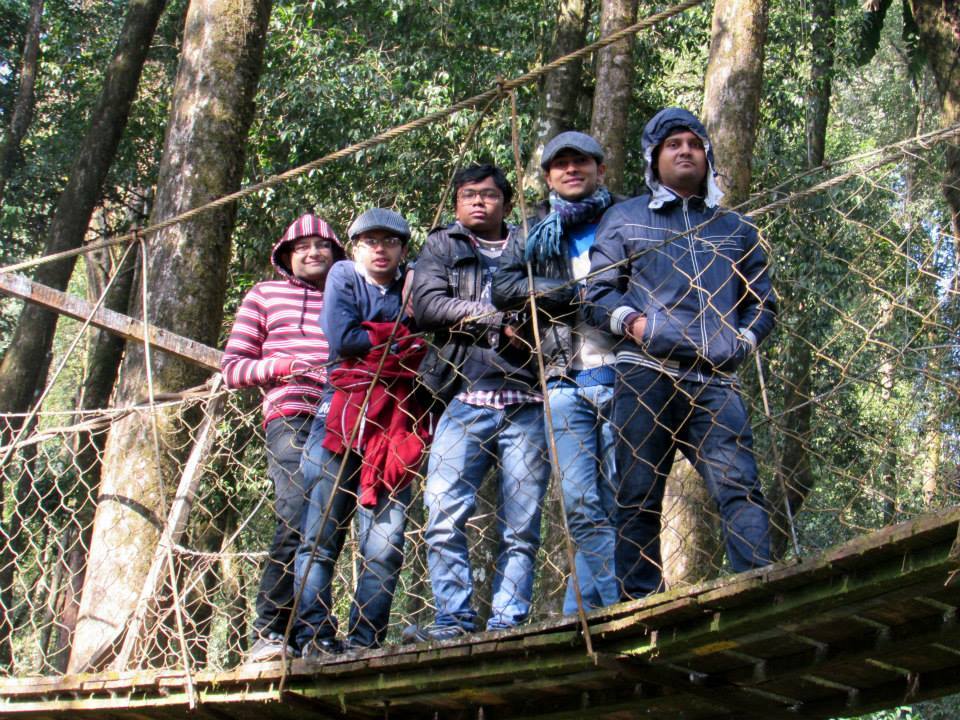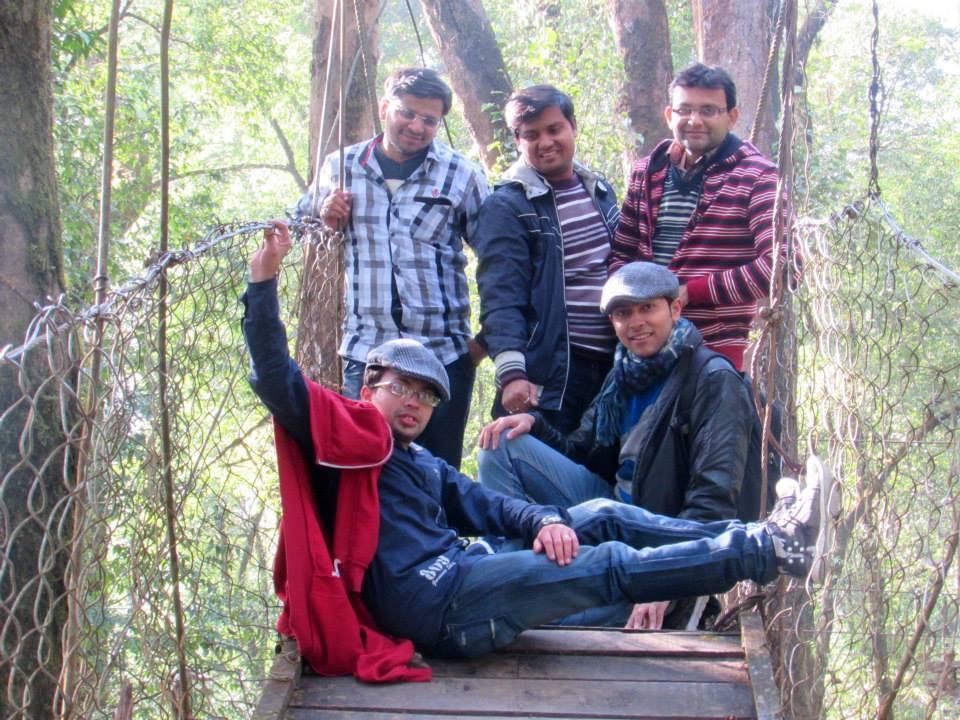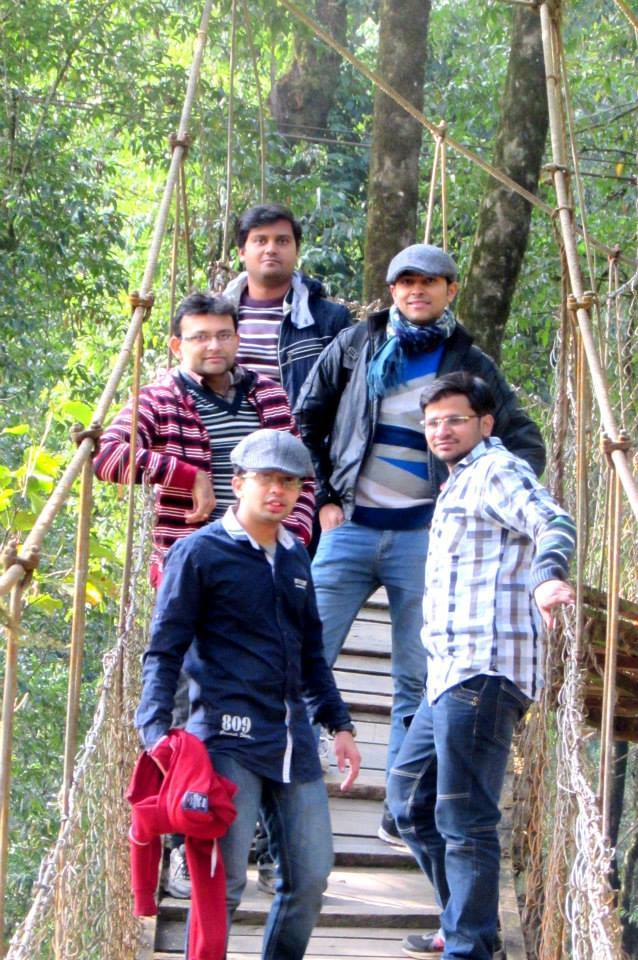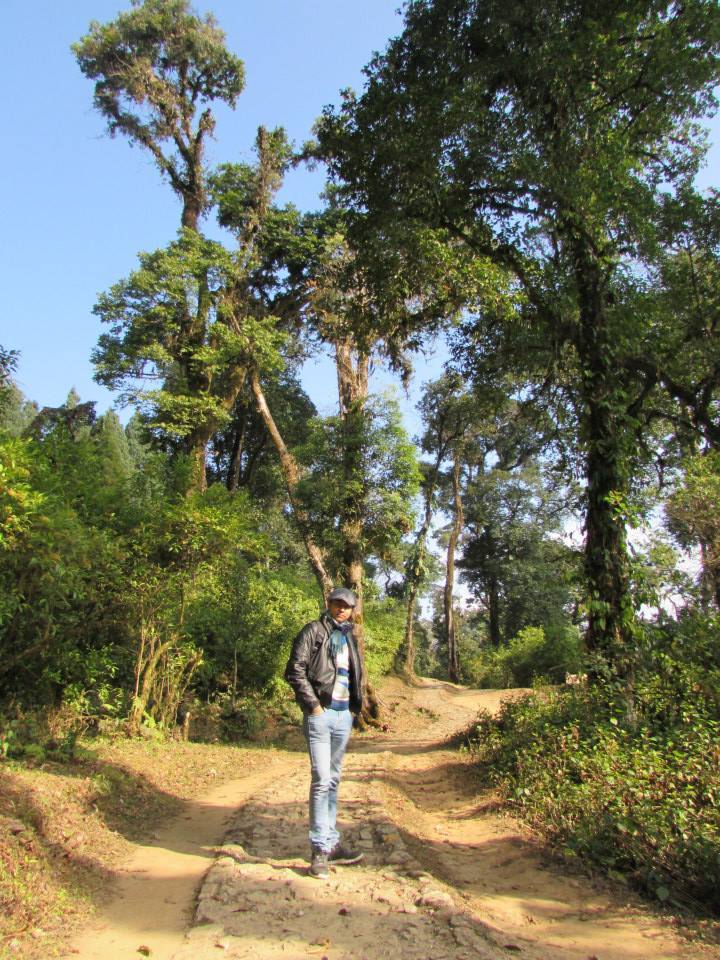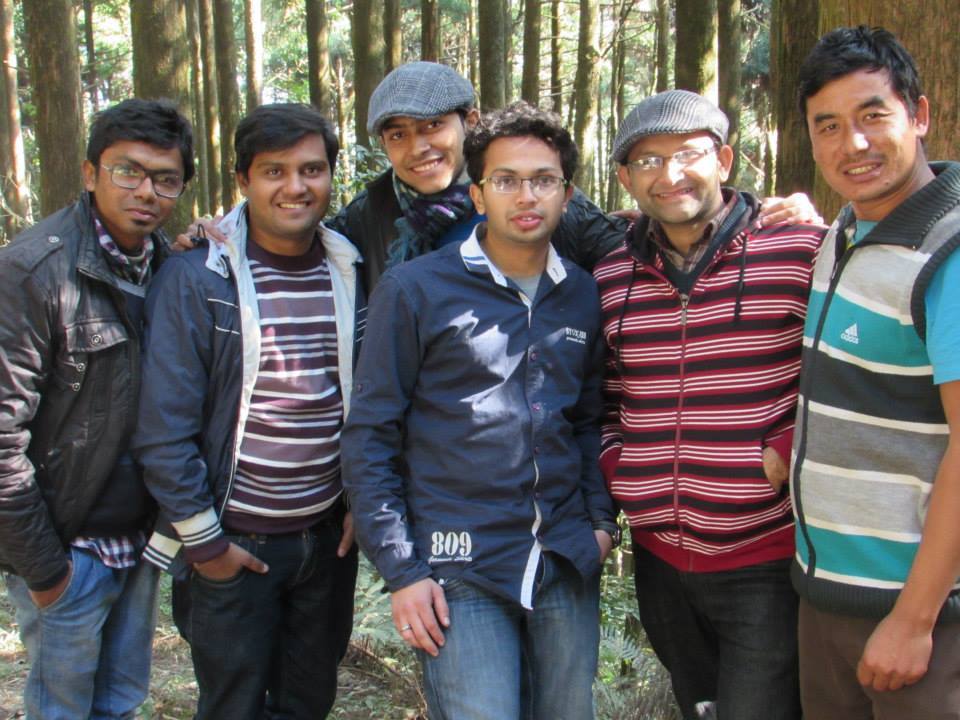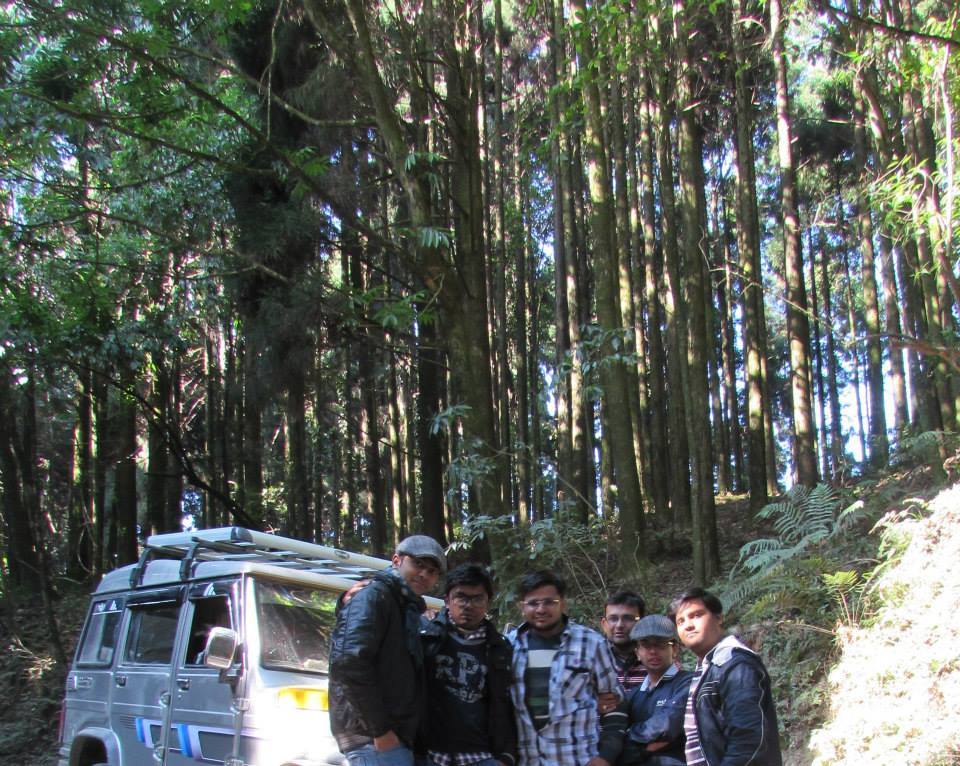 In search of peace from the maddening lifestyle of Kolkata - The name of Rishyap came up (valuable suggestion from an office colleague) . With the help of Google/ Wikitravel and other relevant webpages it was decided that the Christmas & the weekend holiday be spent there !
We left Kolkata on 24th December evening via Kolkata Dibrugadh Express & reached Siliguri on 25th morning - only to be greeted by many travel agents waiting to fleece us. After hassling for hours we got a cabbie for Rishyap. The somewhat bumpy-somewhat scenic drive to Rishyap (from Siliguri via Gorubathan) took nearly 3 hours.
The moment one enters Rishyap - the darkness of huge beautiful trees envelopes us..the journey in the middle of these trees is really magical..it makes the bumpy ride worth it ! Rishyap is a small hamlet situated at 2591 m (8500 ft ) above sea-level. Away from city crowds, it offers picturesque views of snow-capped Kangchengjunga range. On reaching Rishyap, we went for long walks exploring the beautiful village with lovely flowers. liles , orchids- what a beauty ! ! We visited the Shiva Buddha Temple below the Rishyap Valley and reached our Hotel - "Green Peak" by dusk. At night the twinkling lights of Gangtok & Pedong in a distance felt similar to the twinkling stars above ! A breathtaking sight for any nature lover. The cozy wooden rooms of the hotel provided the perfect escape from the 3-4 degree temperature outside !
The next day we woke up - had a sumptuous breakfast and left for Neora Valley National Park after collecting permits of the park from Lava [ (Rs. 10/- per head for entry + Rs. 50/- per head for watchtower (which is never shown to you) + Rs. 100/- per car for Parking in the forest ]. The journey from Lava base to Neora valley forest is an extremely bumpy and an extremely beautiful one ! The car wading through clouds , trees and valleys stays in the hearts of nature lovers forever ! A nearly one and half hour journey lands us in front of Neora Valley forest. There again, we had to register ourselves and took a guide for Rs. 100/- who took us for a trek inside the forest. The trek meandered through Bamboo groves and pine trees treading through narrow lanes. The park is famous for its Red Panda - which is very rarely seen. The last one saw of the panda was a few days back though ! The nearly 25 min trek led us to an open area where one could have a breathtaking view of the majestic Kangchengjunga (Again- Alas!). The people here, revere the mountain range and lead every visitors there. After the view the guide notified us that the sightseeing was over !!!! That was unacceptable to us ! No watchtower ..no long walks in the core area! Later on, I found out- if one wants to visit the core area, he/she has to trek for a day without vehicles and a special permit is required for that ! My friends, not being nature lovers (being hardcore adventure sports and activity lovers) didn't enjoy the limited scenic beauty there and were highly disappointed by this experience.
From Neora valley we drove downhill to visit the beautiful Changey waterfalls.The road that runs past it onlooks the Dentam Valley from high above. A nearly 2 hour bumpy drive was quite exhausting and after reaching Changey base, one has to walk downhill again for nearly 20 minutes for spectacular views of the waterfalls. The Changey falls from a great height and disappears below among the thick vegetation. It is a very serene place with almost nobody to disturb the sound of gushing water which is crystal clear and damn cold !!!
From Changey , we went towards Lava town and reached the Lava Jamgyong Kongtrul Monastery in an hour. This monastery is named after one of the most prominent Buddhist masters in Tibet in the 19th century and follows the Karma Kagyu lineage within the Kagyu School. The main attraction here, apart from the natural settings in which it is located, is the golden statue of Lord Buddha in a meditating posture. The beauty of the place is enhanced by numerous multi-coloured murals and frescos found all over the walls of the Monastery. The Monastery is also home to Buddhist Monks who meditate upon Buddhist teachings. Although Lava had a temperature of 6 degrees centigrade (well above 3-4 degrees at Rishyap) , it was way more chilly due to the winds blowing there.
After visiting Lava, we went back to Rishyap to spend the night.
Early next morning- at 5 am we visited Tiffin Dara to view the much hyped sunrise view of Kangchengjunga. Tiffin Dara is a point from where a 360 degree view of Kanchenjungha can be seen without any interruption. Dara means point in the Lepcha language and Tiffin Dara is a point in the Eastern Himalayan range in North East India offering a breathtaking view of the world's 3rd highest peak. The spot is 3 kilometers uphill from Rishyap. We took a car and reached in an hour. The road goes through the dense forest filled with birch, pine, fir trees and different varieties of orchids. The chilly winds at tiffindara made our hands and bodies freeze and we were waiting desperately for sunrise ! The moment sun came up- the view was AWESOME ! The colour of Kangchengjunga range turned from dark blue to deep orange in minutes - The scene so witnessed - would remain etched in our minds forever.
From Tiffin Dara we went to Lolegaon. The drive to Lolegaon took nearly 2 hours and offers the best scenery of pine trees ! Loleygaon is a small Lepcha village with situated in an extreme end of a Himalayan Ridge at an altitude of 1,675 meters (5500 ft). Lolegaon offers a Heritage Forest walk and a Hanging Bridge. Both are in the same compound and offer lovely beauty. Although we had enough fun at the Hanging Bridge, the natural beauty of lolegaon will leave you spellbound !
From Lolegaon we went to Delho , Kalimpong for Paragliding ! (Costs around 3000 per person for 10 mins! - worth to spend)
Note : It is important to set your priorities before visiting all these places. If you not a Nature lover and not looking for peace and tranquility with nothing to do, these places will not enthuse you. However, if you are a Nature lover, you would love to spend days at these wonderful places !