Fontainhas...
It's called the 'Latin Quarter' of Goa, but to me as a 'Ponjekar' this place is the nicest place in the city! I used to practice riding my Scooty in and around Altinho and come down to Fontainhas and I loved it.
I was happy. And these days when I have been feeling homesick and really wish I could find my old bike (that's probably in a very sad state now) and just roam around and land up at Joseph's for a beer.
I don't want to get into history but simply tell you where I would take you if I had to show you the area... and it involves eating :)
A Little Prayer At the St Sebastian Chapel
This is the little chapel - seeped in history, I believe it was around late 1800's when this would have been erected, but to me, it was a spot to come and say 'Hi' to God from the outside - especially if I was alone. If you have come to Fontainhas with me, we would probably park our bikes on the lane next to the chapel, so it would be only fit that this is where we stop first.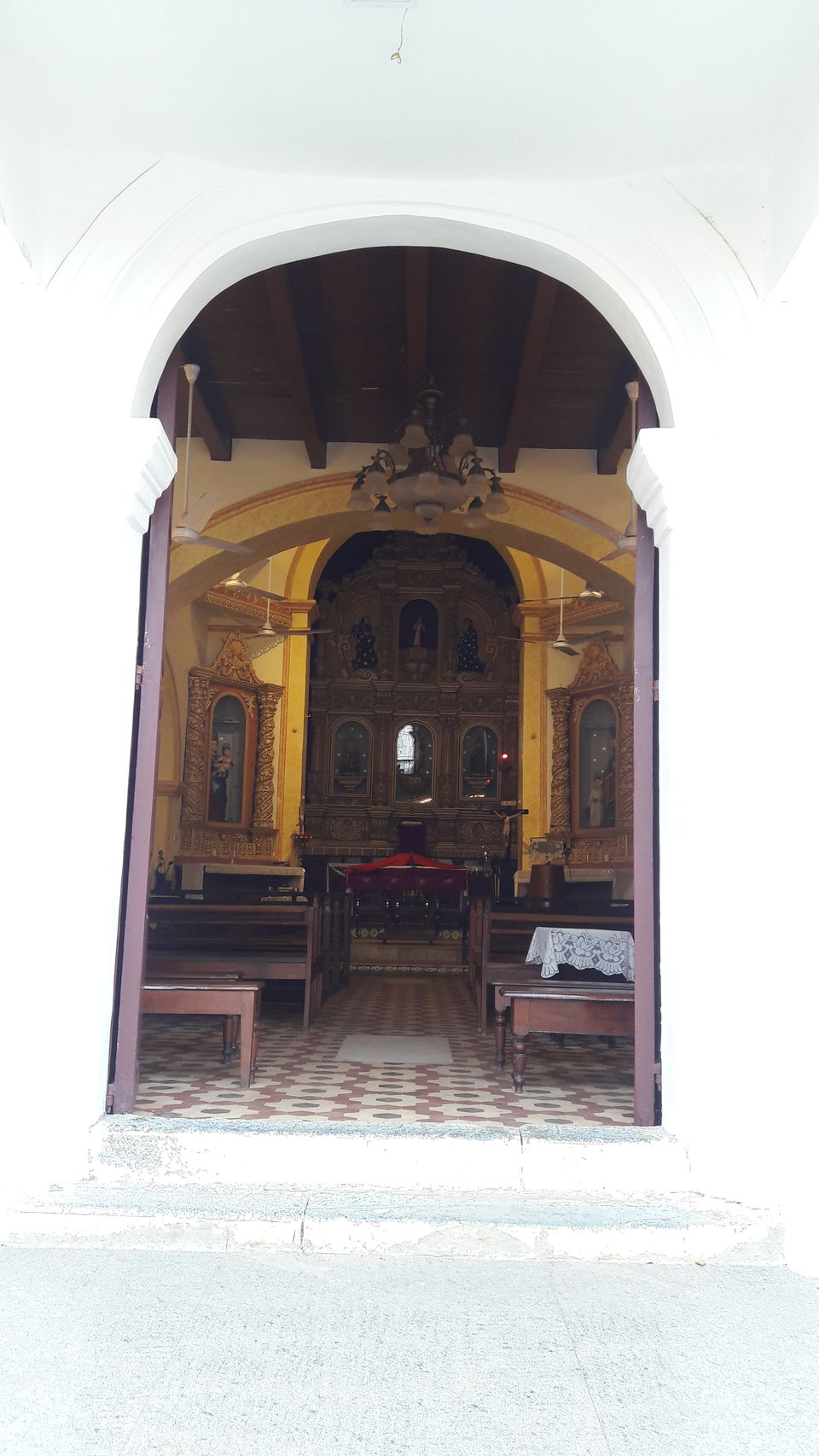 Admire The Colours Around As...
When I was about to write this post, I did a quick check to see how others describe Fontainhas, and on Wikipedia, I came across that William Dalrymple had apparently referred to this place as "small chunk of Portugal washed up on the shores of the Indian Ocean"
(I have been lucky enough to be working at the Jaipur Literature Festival as a part of the PR team for the last few years and I hope to get back to the festival again, and if I do, I will ask William if this is true - since I just quoted it :P )
Because what he said (according to Wikipedia) is true. I remember my short but incredibly memorable visit to Lisbon and I was in shock. A pleasant shock to how much Lisbon made me think of Fontainhas, and probably why I fell in love with Portugal as a country. Cause despite the colonisation history, when I was miles away from home, I was suddenly in a familiar environment!
(Had written a very small blog post on how much I loved Lisbon that time and I only wish I had a better camera - but you can find it here)
Coming back to the point, walking around Fontainhas and admiring the colourful spirit of the place is something we would surely do. And then even take some photos for that Instagram page of yours.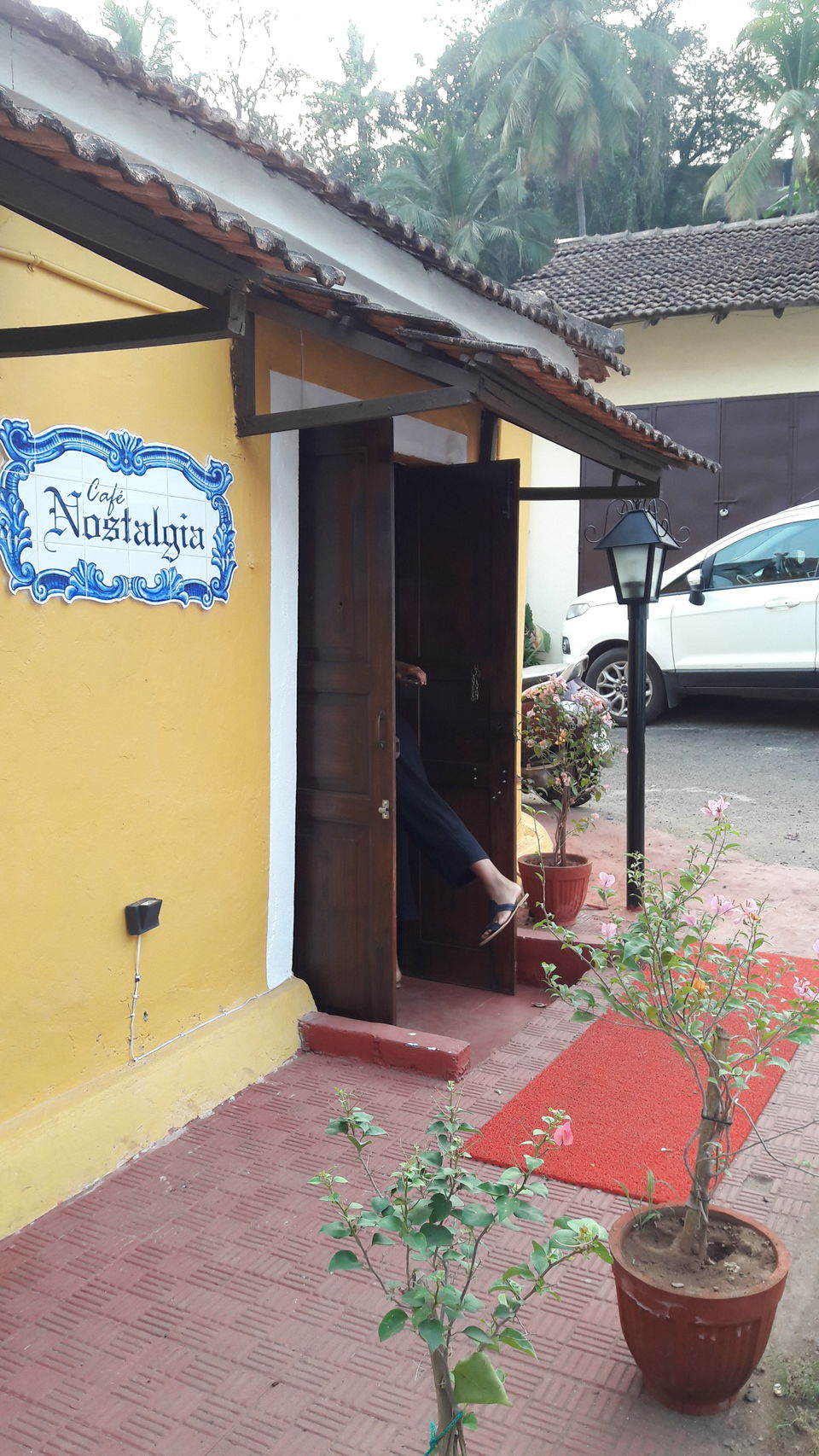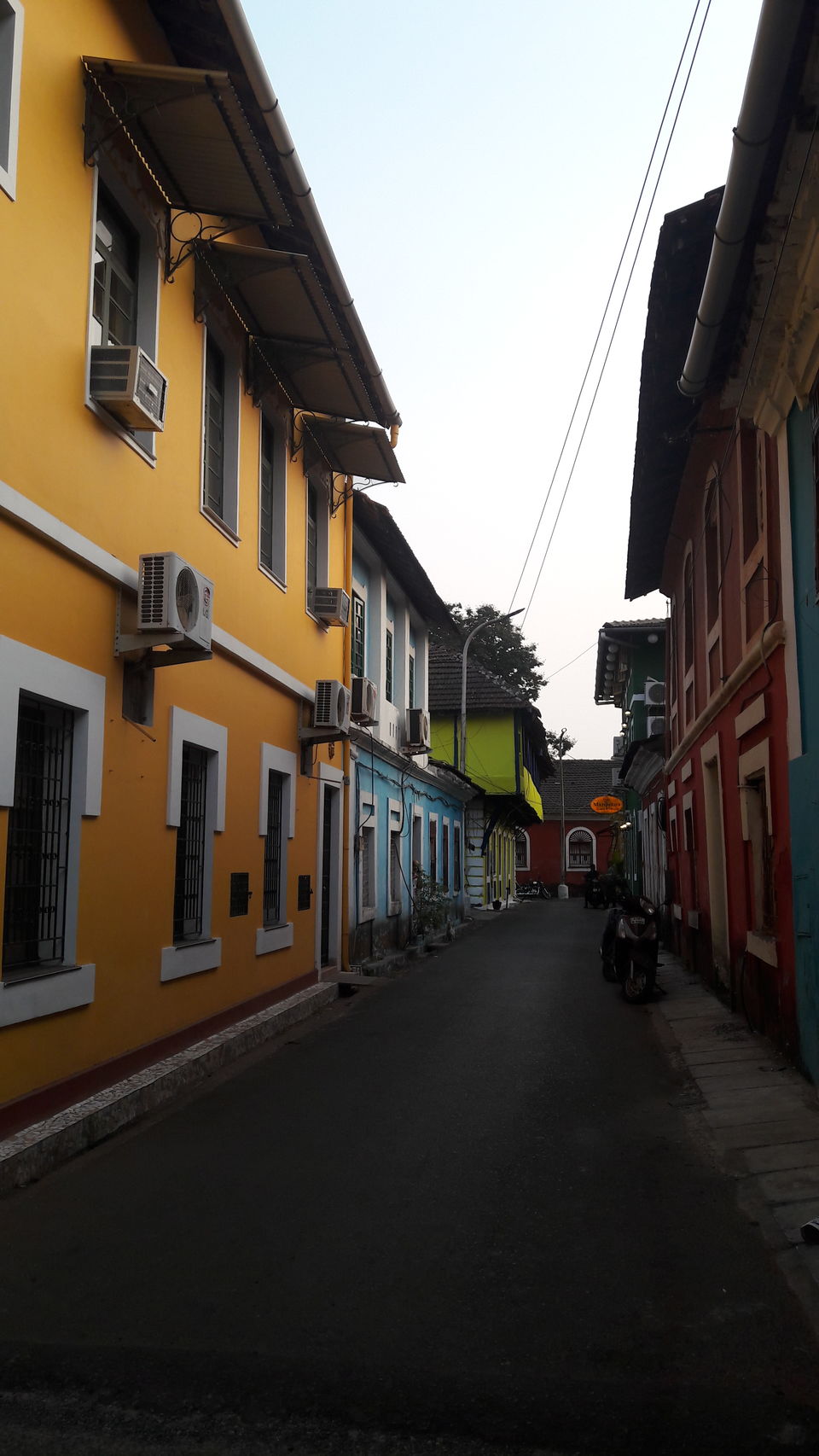 I would probably also take you to the Gitanjali Art Gallery
After all, the strolling can make us want to take a break and since you are with me, you get to do cool things like visit local art galleries :)
Do not worry - there are coffee shops nearby if you want some...
Time for some snacks?
We would probably then walk towards a little bakery called Confeitaria 31 De Janeiro where we could get some munchies.
Rissois, pan rolls, pork pies and more...
I will probably at that point tell you about a very very very popular joint - and we will then run into someone I know there...
Yes - I'm talking about Joseph's Bar
I am not going to write a few lines trying to describe this place. You have to be there, sit with a chilled beer in your hand and realise why we love it so much.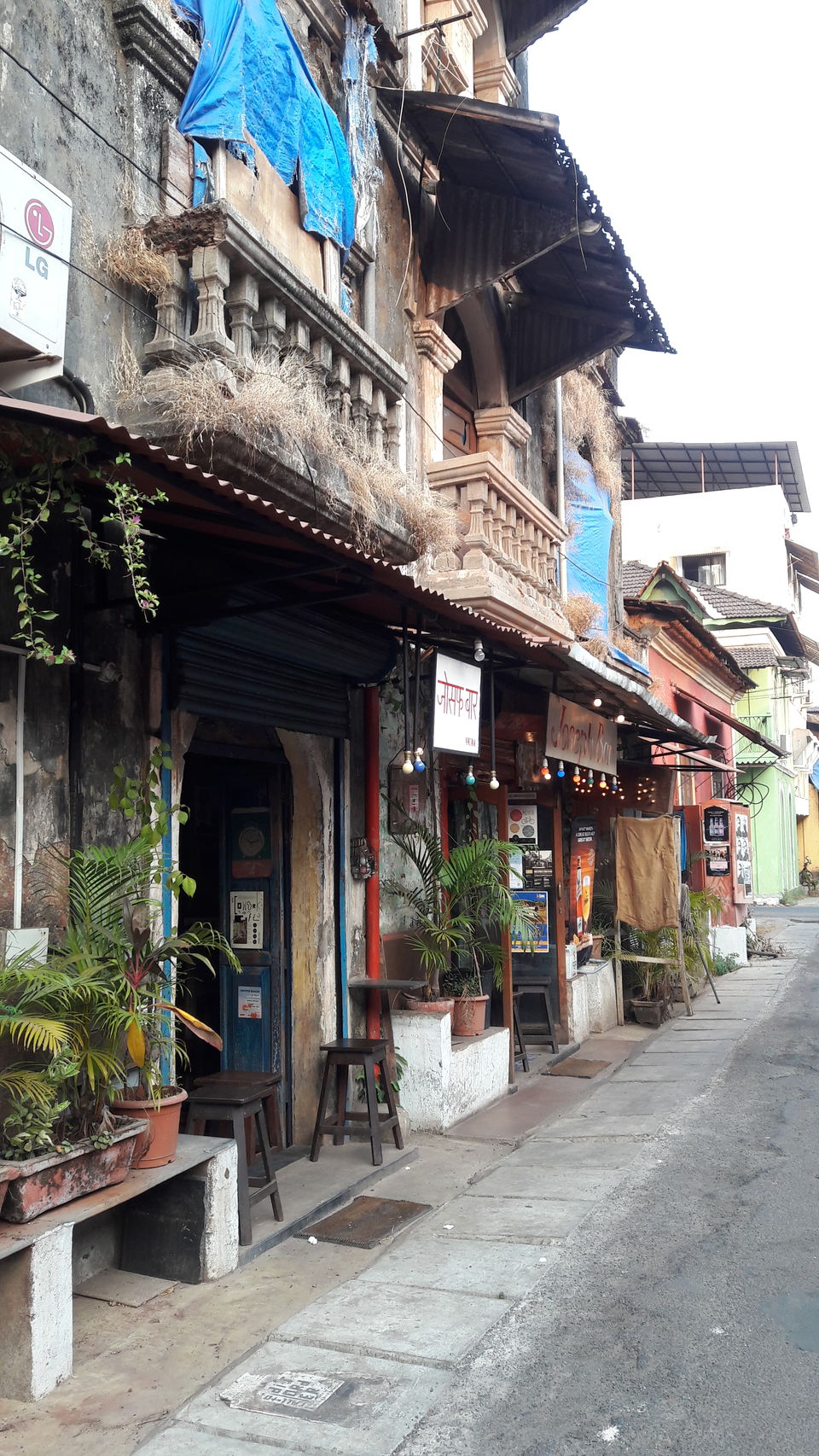 And you know the nice thing about chilling? You realise that the day is almost over in the middle of a random conversation, and that is when you realise that you might be getting hungry again!
And the best way to end any nice day is a good meal. And this is not just my favourite restaurant in Panjim, but in GOA!
Viva Panjim
I used to go to Viva Panjim when I was a kid and I remember my toddler baby brother used to sit with owners or manager at the cash counter so my parents could get a few moments of chill. Jokes aside. The place hasn't changed, and it's the BIGGEST SELLING POINT. It's home. It's cosy. It's pocket friendly and serves amazing food!
So if you're in my city, and with me, needless to say we will be having some delicious chonak fry or sausage pulao at Viva!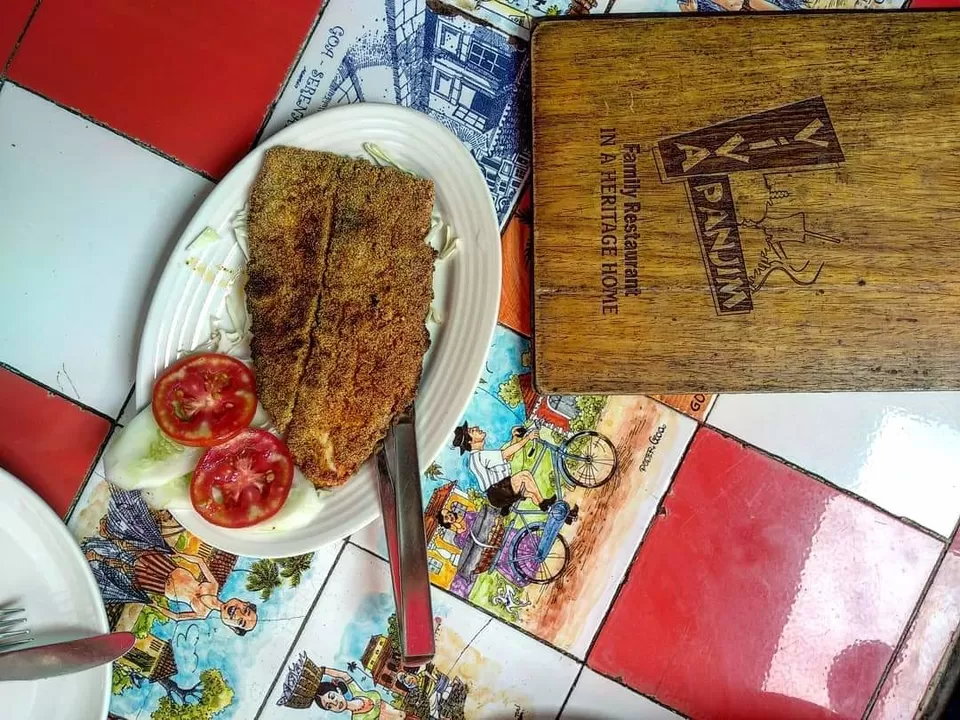 If you're in my city, and in Fontainhas, even without me, I hope you discover your own reasons of falling in love with the place. These are just a few things that stand out for me, but there is so much more! I hope I get to go home soon, find my Scooty in an okay enough condition, probably wear my mask and gloves (given the new world we have to live in) and ride around Fontainhas again - and drop a small prayer at the Chapel from the outside - wishing that the world gets better again...