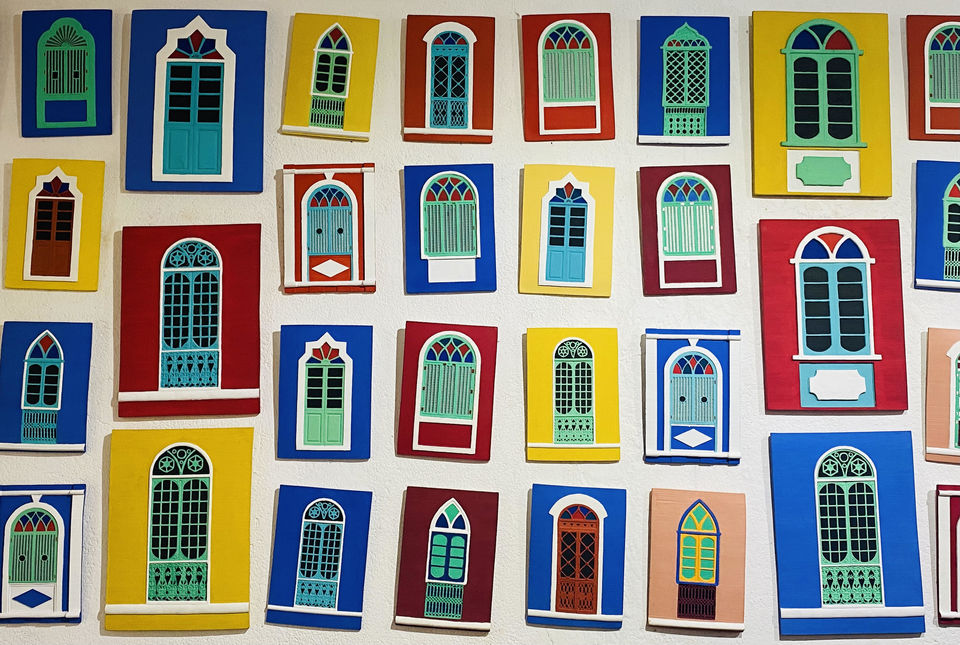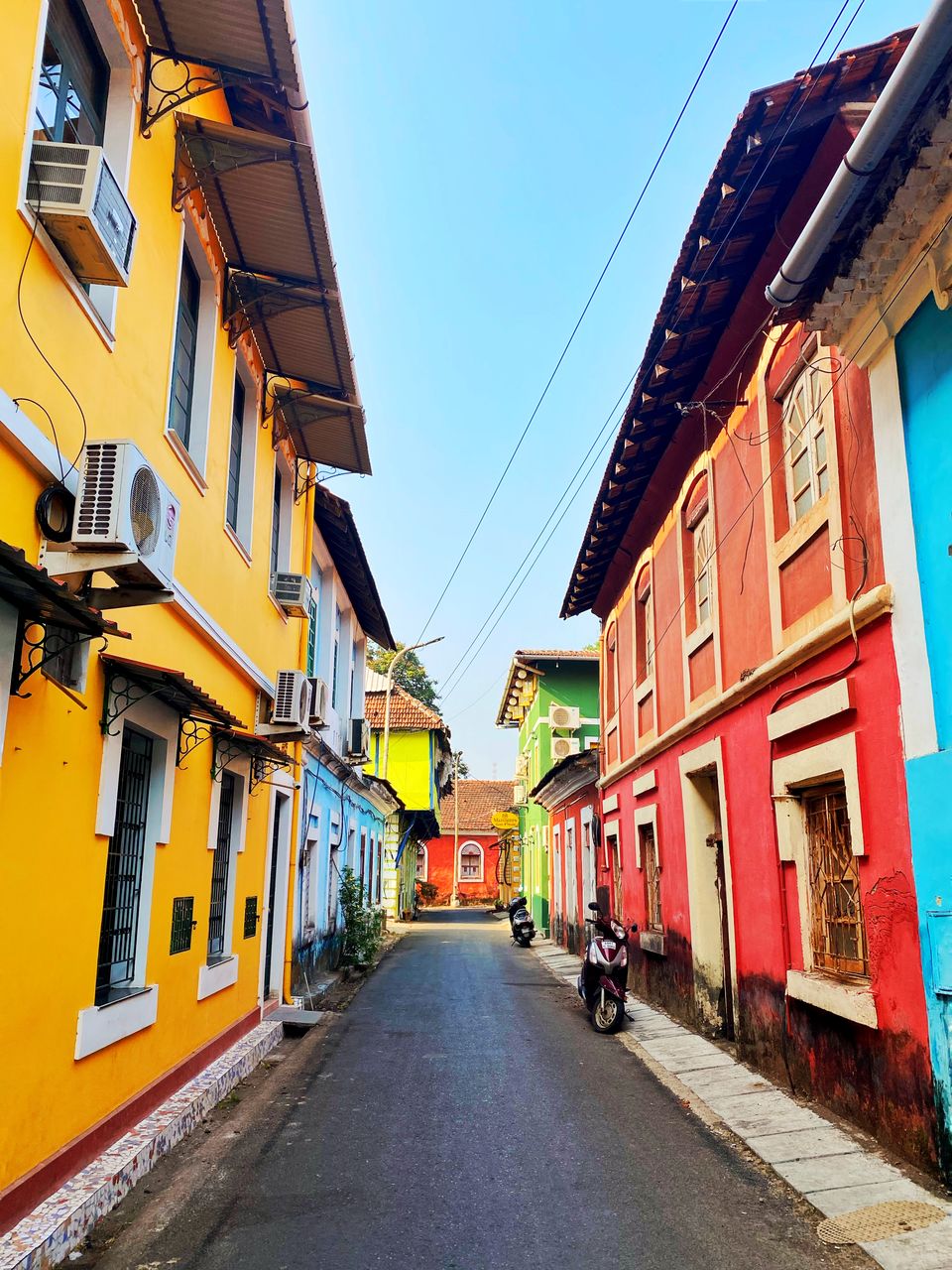 Sharing some favorite snippets from my second visit to Goa in March'21. This time, I had a huge list of must-dos and must-visits, all thanks to the Instagram buzz.
This time, the plan was to cover #GoaBeyondBeaches. So the first explore had to be none other than the 'Insta Famous'- Fontainhas.
The colony of Fontainhas is high on Portuguese influence. It is an old Latin Quarter nestled in a quaint area of Panjim, Goa. All it requires you to do is to take a heritage walk within the quarters to get transported to an era replete with an amalgamation of Goan & Portuguese culture.
We purposely choose to stay in Fontainhas for 2 long days in order to absorb all that it has to offer. You may also plan a short visit for a couple of hours. Every street is intricately curated with bright and colourful houses, vintage bars and boutiques and bakeries and restaurants offering authentic flavours.
You cannot walk-off the lane where this attractive structure stands tall. Bombay Coffee Roasters, as I would like to say, is the 'Star' of the colony for how stylishly curated it is.
To avoid loitering around under the blazing sun, we choose to spend our day-time hours simply by lounging in the comfiest corners of this minimalistic Cafe cum Co-Working Space.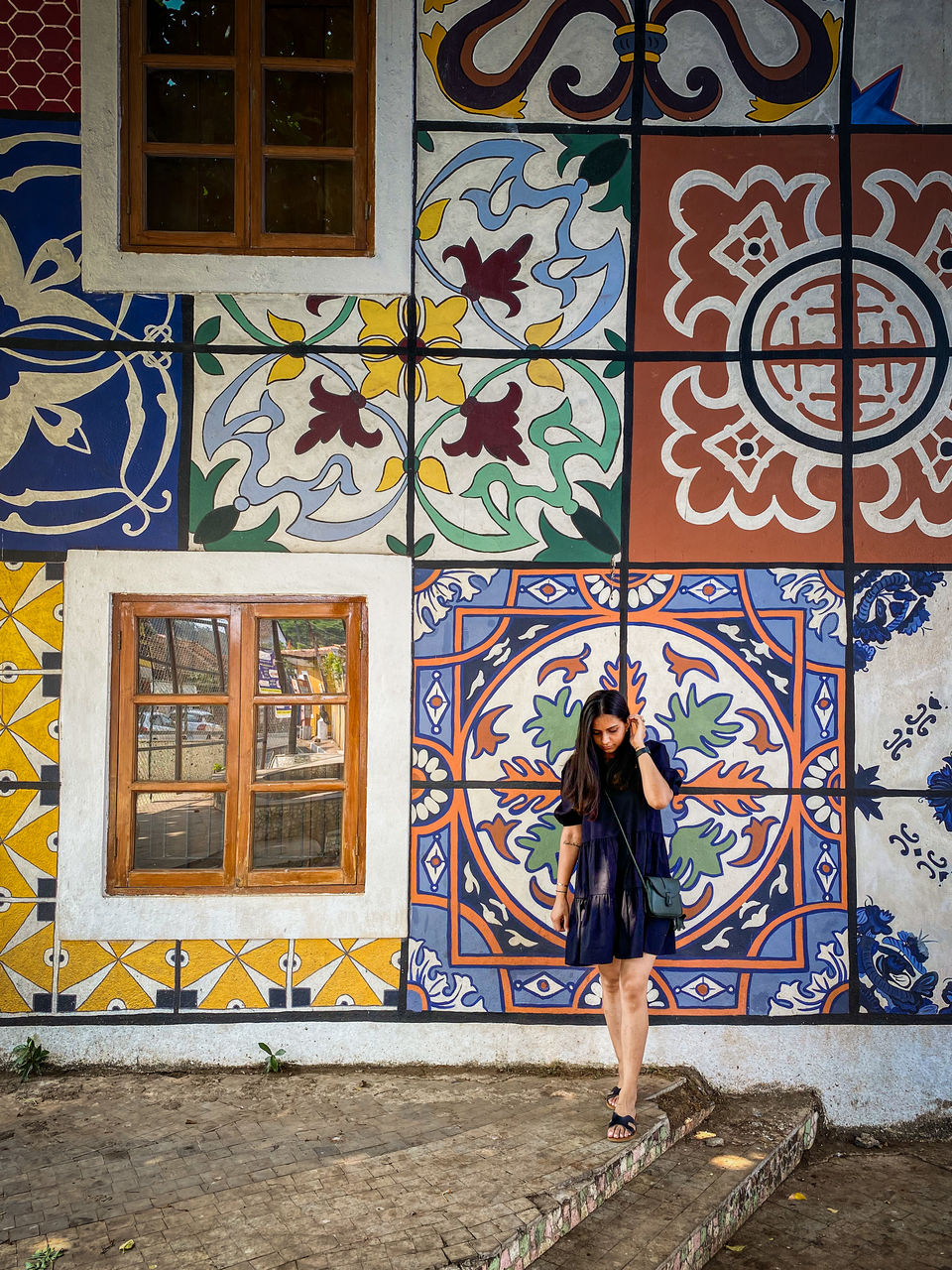 Ok, so another must-do was to indulge into some authentic Goan menu for Lunch. Basis every recommendation possible, we went for an award-winning Heritage Restaurant- Viva Panjim. It is a 10 mins walk from Bombay Coffee Roasters and is situated beautifully in a corner of one of the lanes.
The interiors smell of a colonial era gone by and serves you with the most flavorful meal you would desire to relish.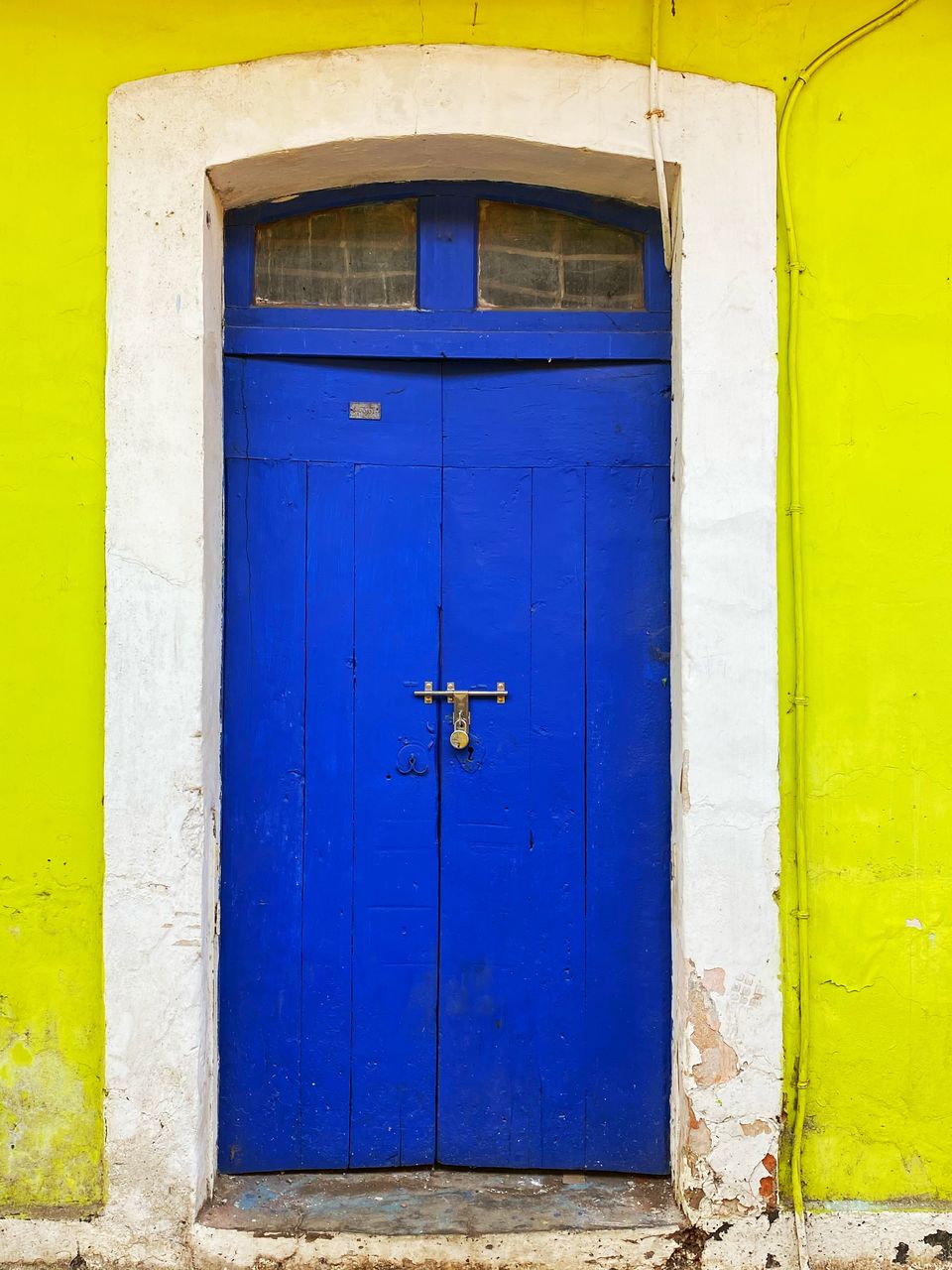 If you wish to stay overnight, I highly suggest 'The White Balcao' for its 'Bed & Breakfast' setting. It runs on the concept of Cafe-Boutique-Hostel and falls reasonably on your pocket.
I am a sucker for all-things pretty and this accommodation just won me over. Look at the colors and the coziest of corners to serve you a pleasant stay.
Fun Fact: Balcao is an architectural feature that is central to Goan houses. Defined as an extended porch, it functions as an outdoor space with stone benches.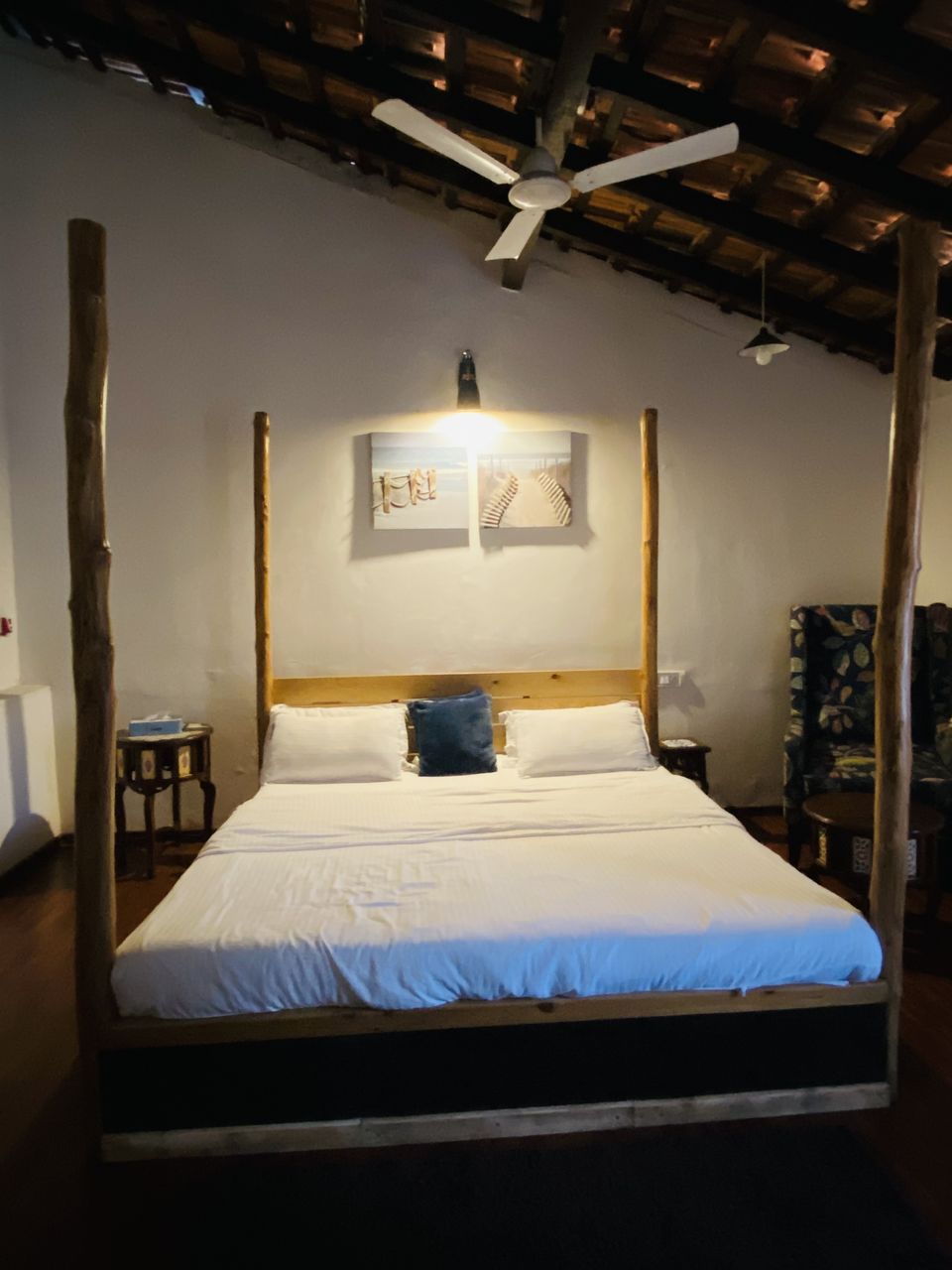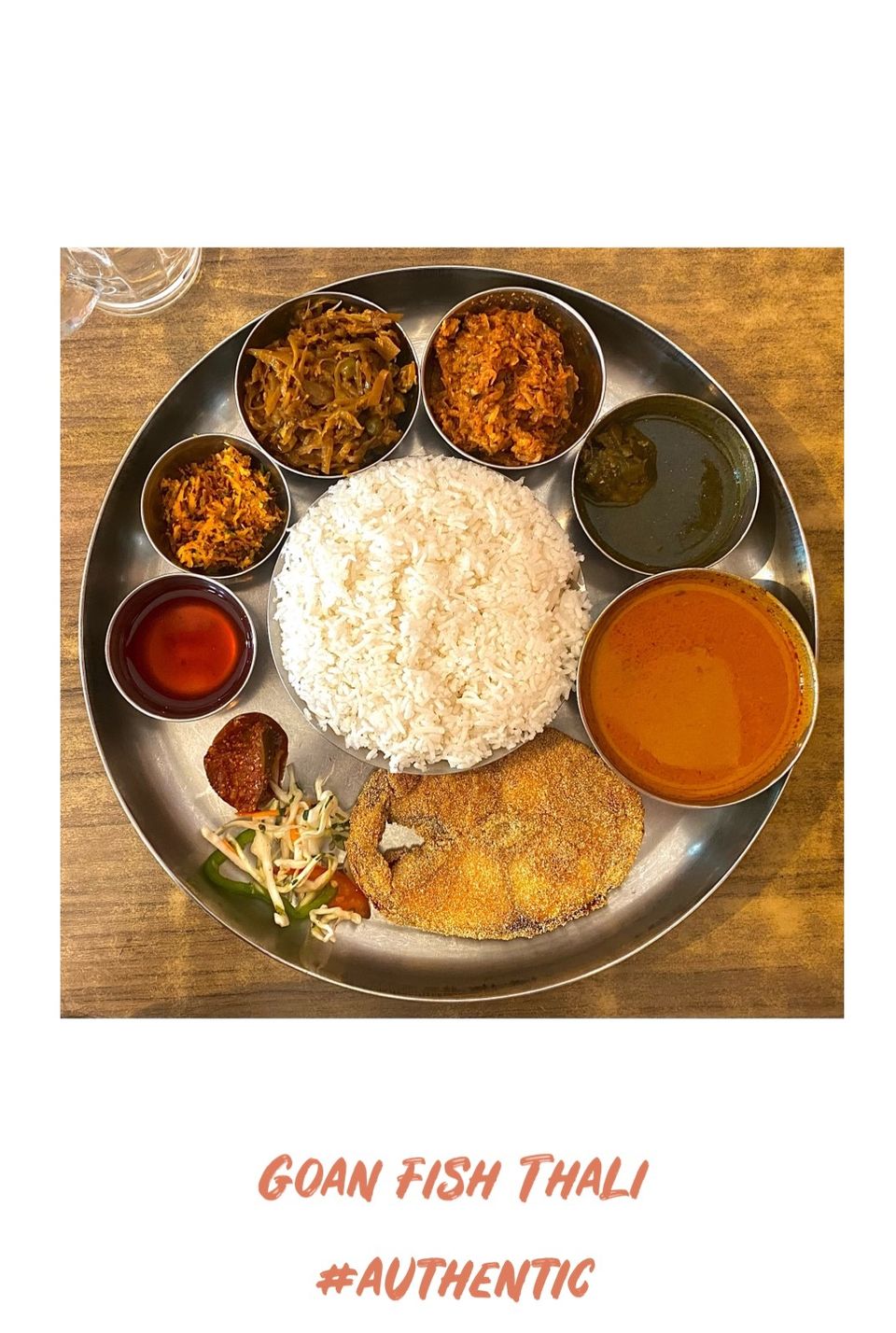 Another high-on recommendation for the most scrumptious Goan food from the bylanes of Fontainhas is Kokni Kanteen. It is a 5 minutes walking distance from the very famous 'White Church'- Lady of the Immaculate Conception.
It is extremely popular for a huge 'Goan Fish Thali'. How could I miss? It is served for a single person as they don't allow it to be shared. They certainly provide with extras from the items in the thali at additional charges.
A must-must!
And when I say that Kokni Kanteen is a stone's throw away from the Lady of the Immaculate Conception Church, I mean it.
Even though it was shut to adhere to Covid restrictions, I couldn't stop myself from visiting it. This ever-amazing church is always so beautifully whitewashed against the contrasting blue sky and the swaying palms.
During my first visit to Goa, I couldn't relate to the Hype. Yes, the party scene and the beach vibe is all things fun but I cherish neither.
But this time, a little walk into the culture and historic lineage that Goa brings along satiated my heart and soul to the fullest.
Until Next Time!