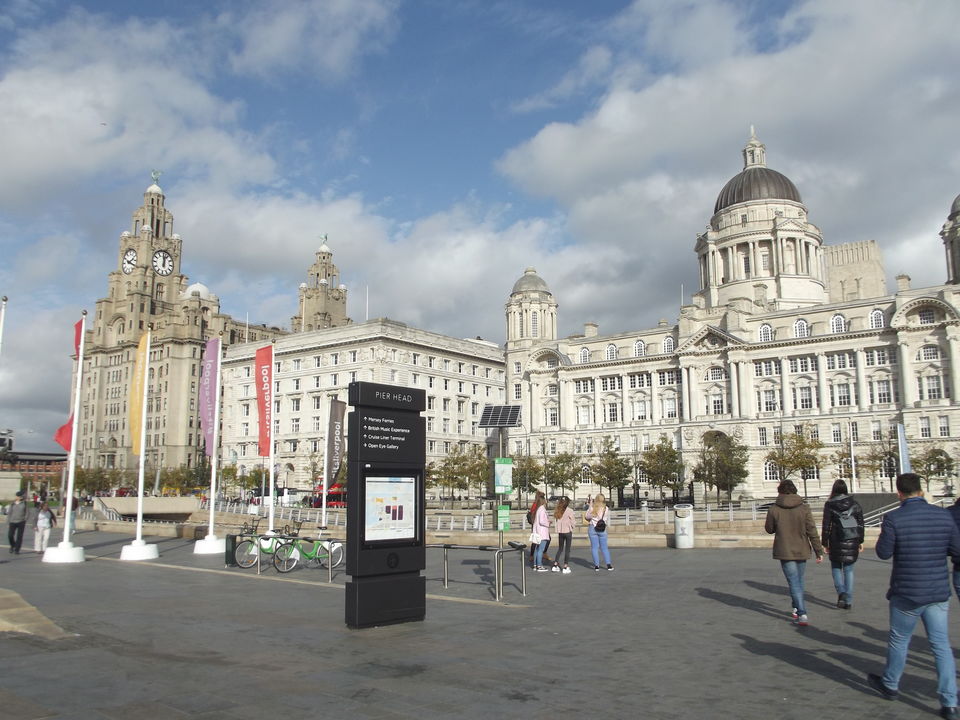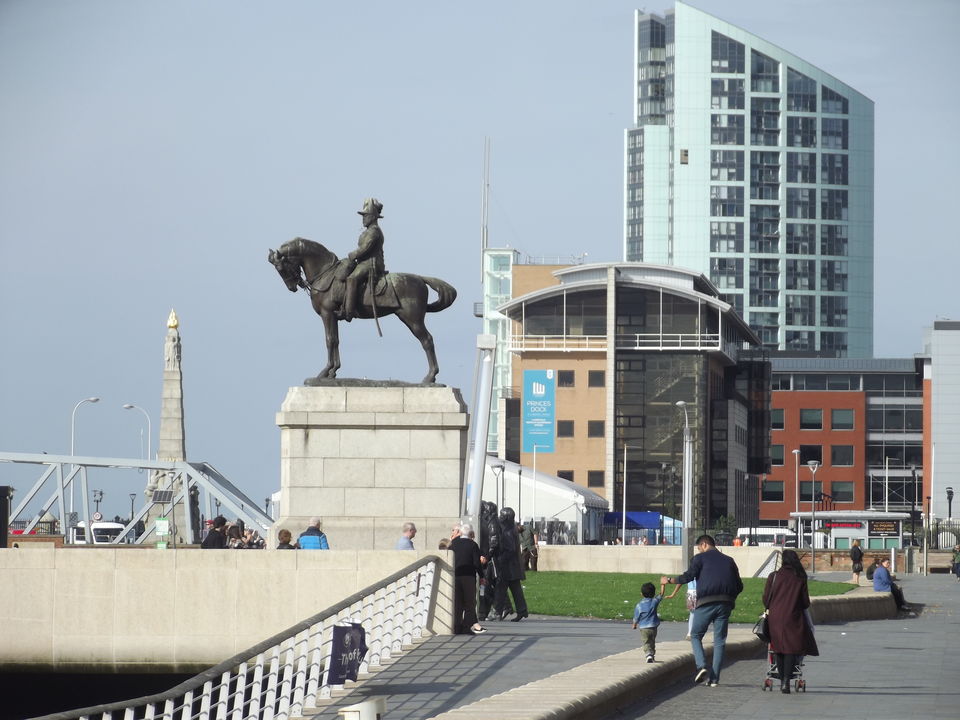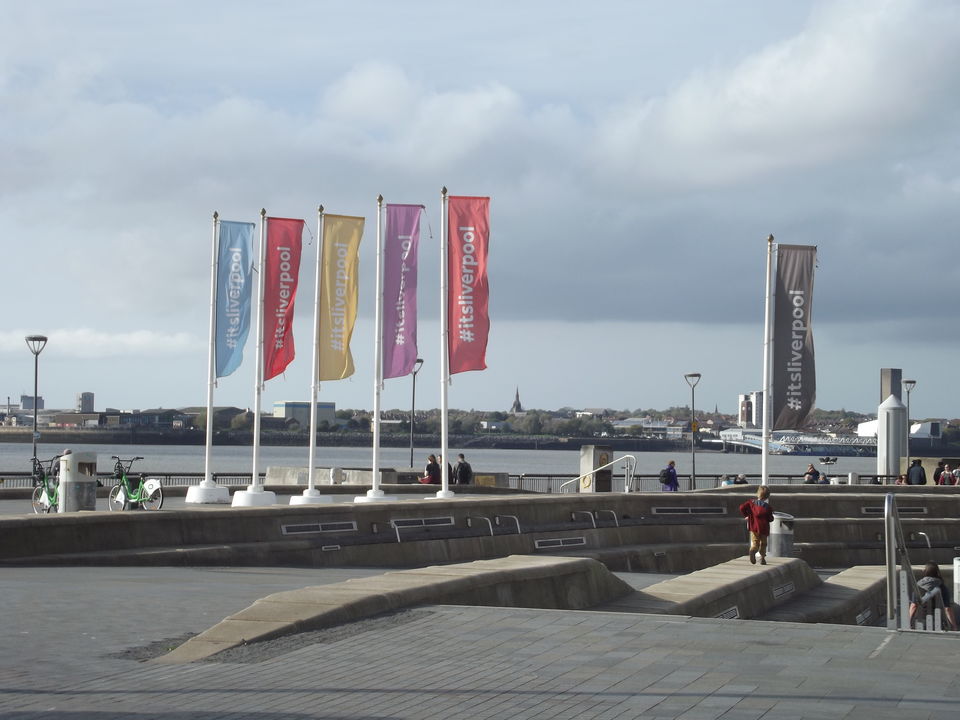 During my first week in Liverpool, a man on the last seat of a local bus asked me, "Do you have any money? Any money for me?" I looked at him, said, "No, Sorry!" and moved to a seat in the front. The man was in 'high spirits', a 30-something drifter, and the frankness with which he wanted to know if I had any money for him left me happily nonplussed.

Then one cold winter evening, I stopped to watch an 80-year-old man, about 5ft in height and with a wiry frame, as he stood on the side of the pedestrian path in the city centre and put on a performance like no other. Let's call him Elvis. There were just two other people watching, as Elvis the busker strummed his toy guitar -- which had a plastic keyboard with his right hand -- and sang in a high-pitched monotone something that sounded like this, "Oh yeah, oh yeah, old man, gooood guyyy....yeah yeah...oh yeah." His thin neck was raised towards the sky and his effort at being a street artist was touching in its sincerity. There were hardly any coins on the cloth he had stretched out on the ground in front of him. But Elvis didn't seem to mind. He just kept on singing till the orange-hued dusk gave way to an electric glow and the milling crowds thinned to reveal imposing buildings with long shadows. I left soon after but always looked for Elvis on the same spot each time I went by.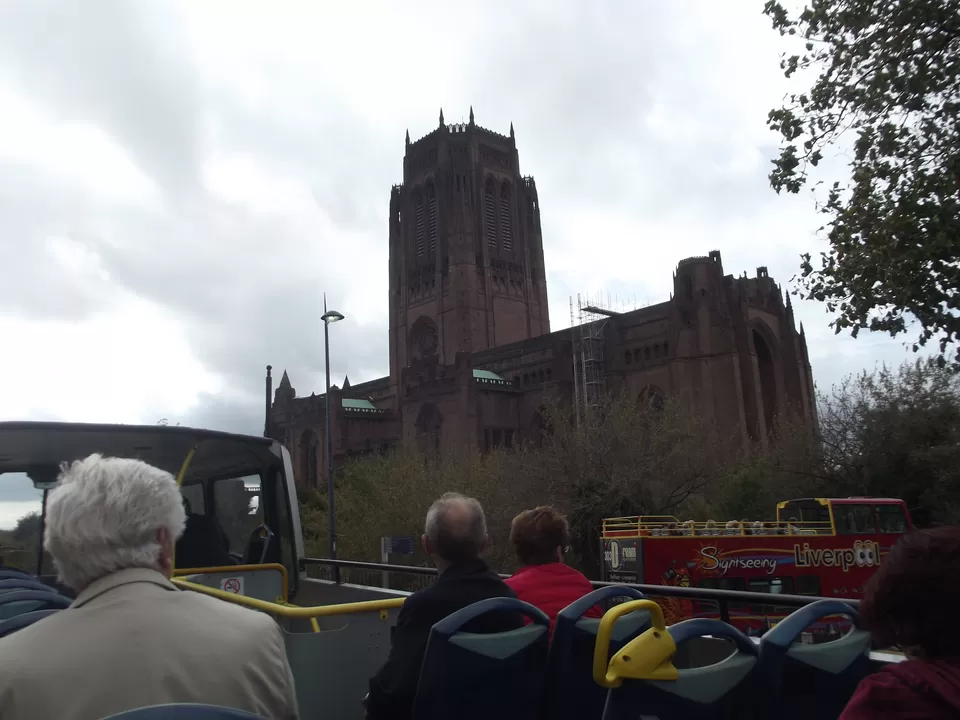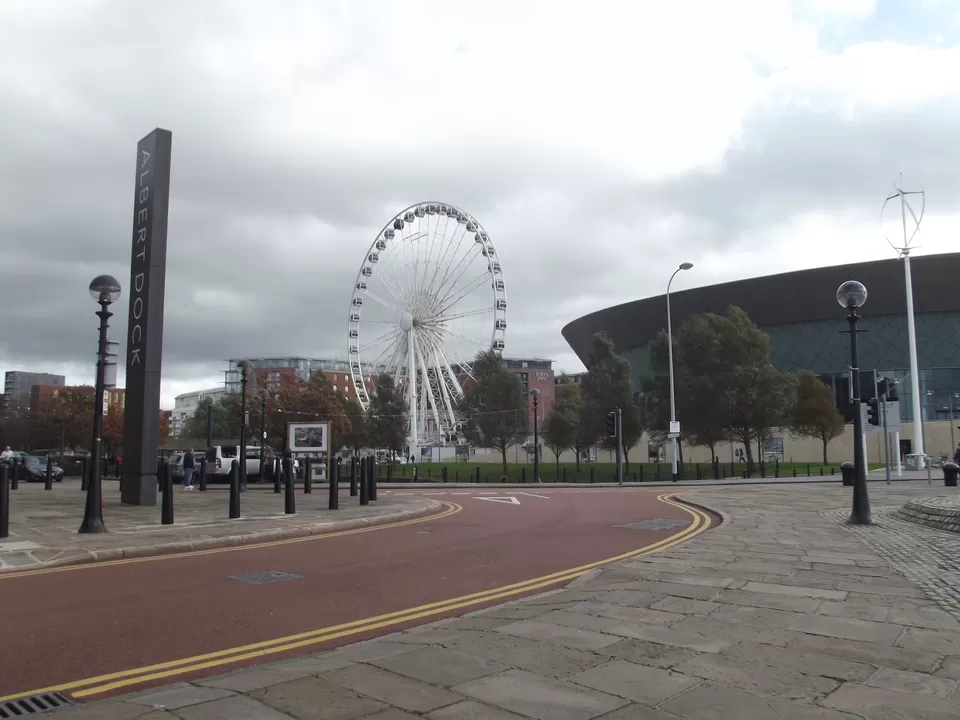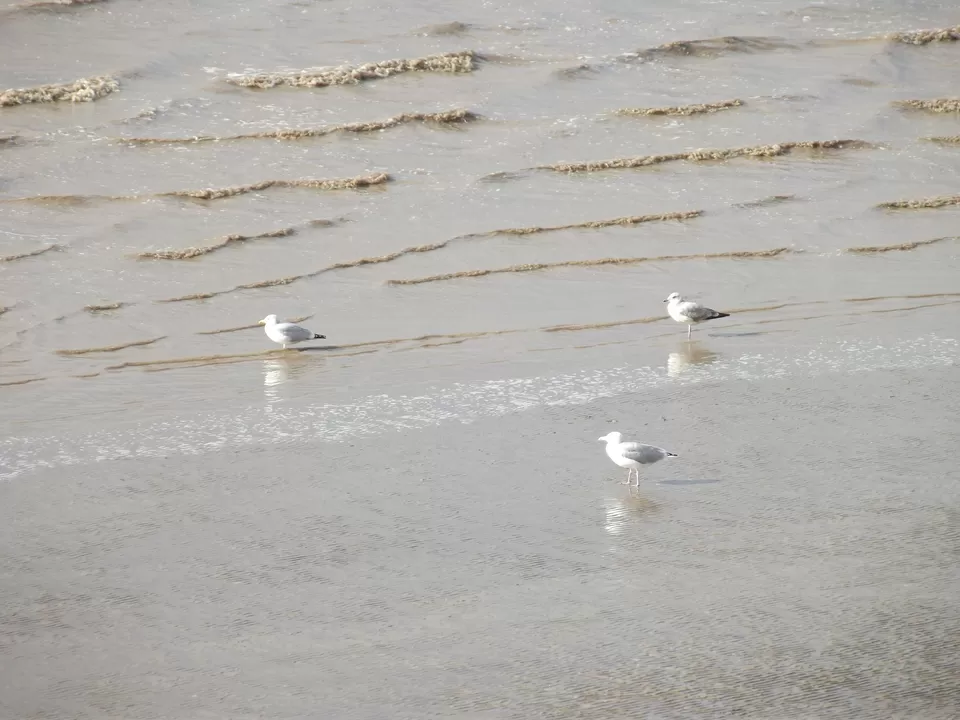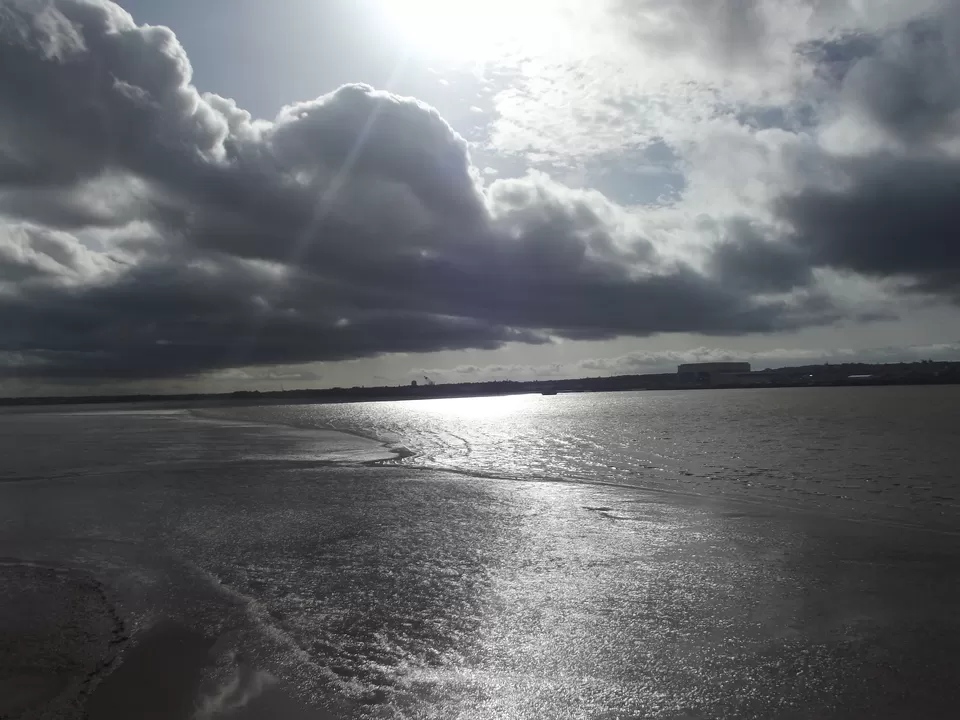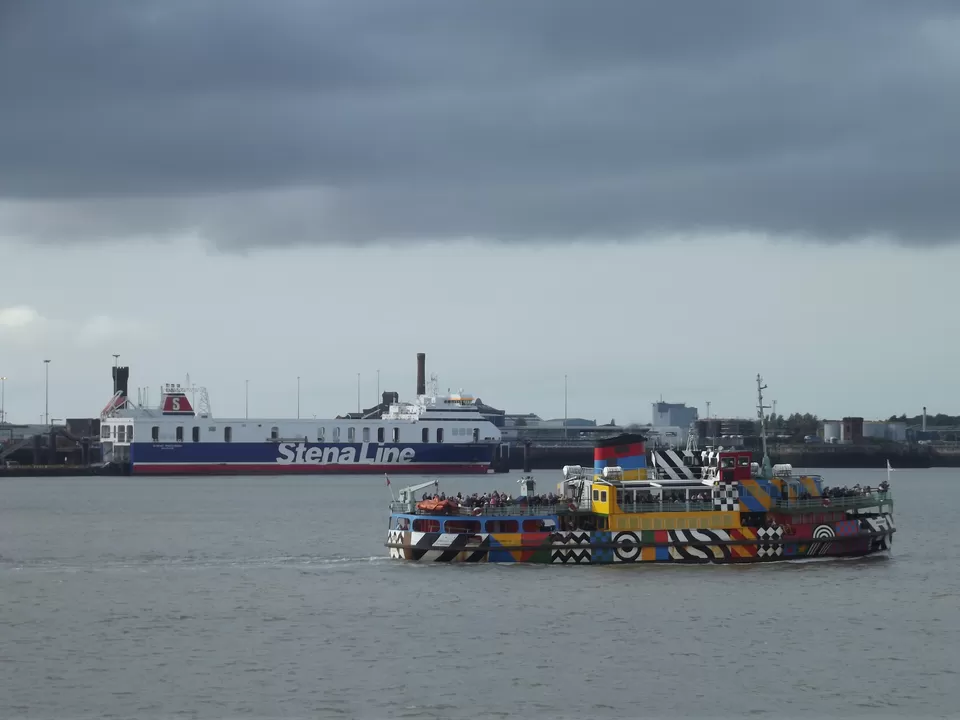 Before taking a Hop-On-Hop-Off Sightseeing Tour on an open-top bus, I knew next to nothing about Liverpool. Nothing except The Beatles, of course. That freezing day I got down at the Albert Dock, took a long walk along the wide and windy river Mersey and made my way to the Tate Museum. Alongside, I marvelled at the muddy banks of the river, spied on a seagull feasting on some fresh mussels, saw an eye-catching pleasure boat named 'Snowdrop' overtake an imposing merchant liner three times its size, and concluded that in the end, Liverpool has a better, richer, more balanced skyline than the capital London.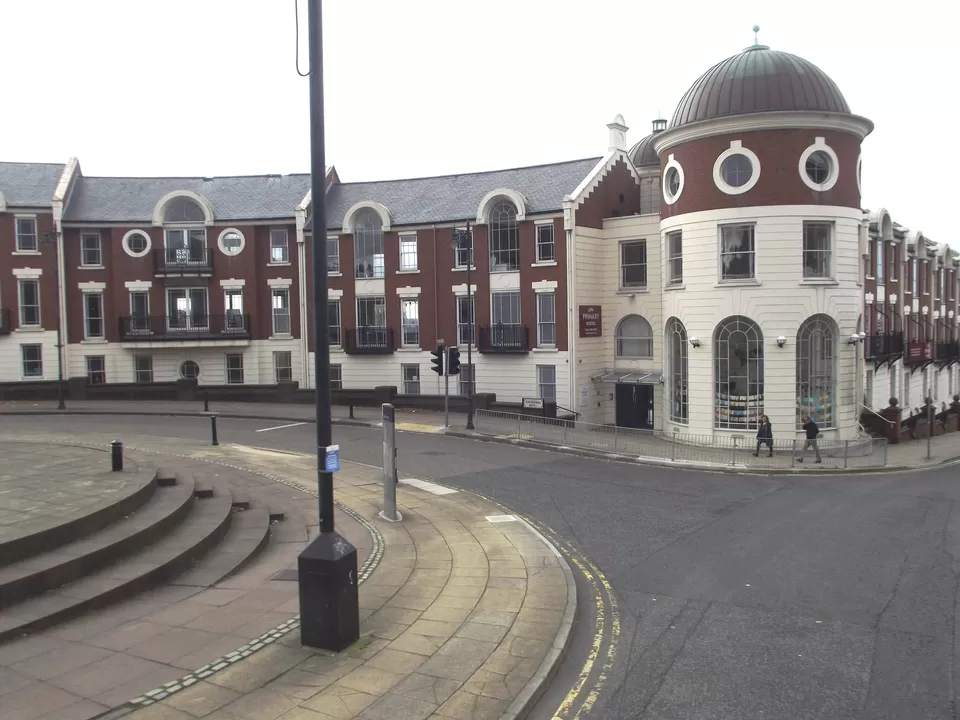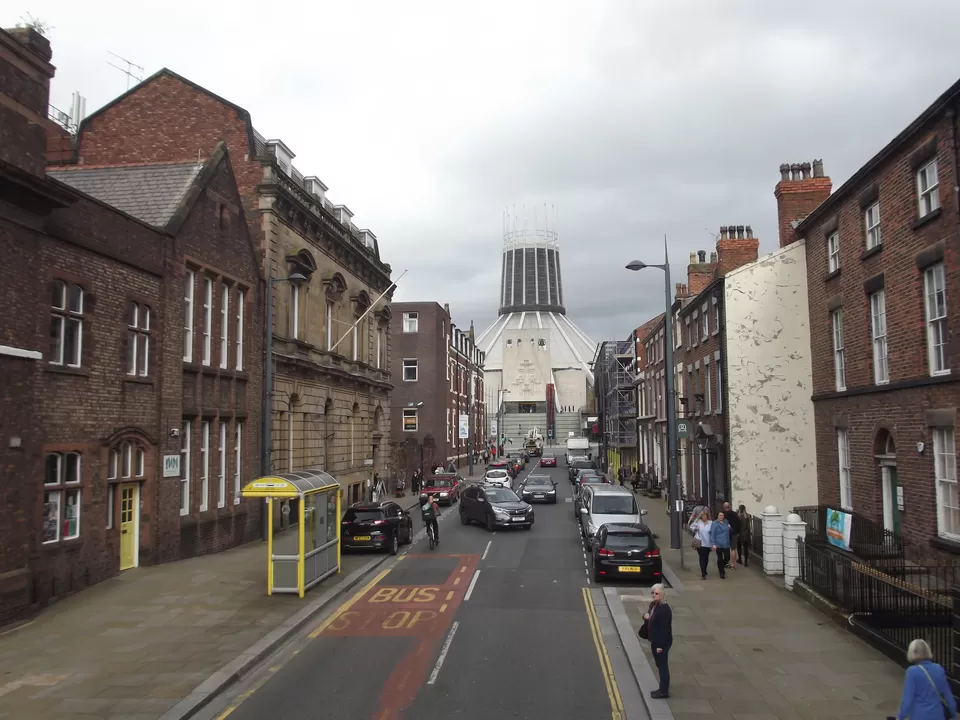 Then I found out that the Titanic was closely associated with the shipping company White Star Line, which was headquartered in Liverpool. That the style of music that inspired The Beatles is called 'Skiffle' and was heavily popular in Liverpool. Also, that Daniel Craig lived in Liverpool and the Everyman Theatre was a big part of his growing up. The tour bus guide made the city's architecture more interesting with his anecdotes, particularly that you can tell apart Georgian buildings from later ones by looking carefully at the shape of the windows.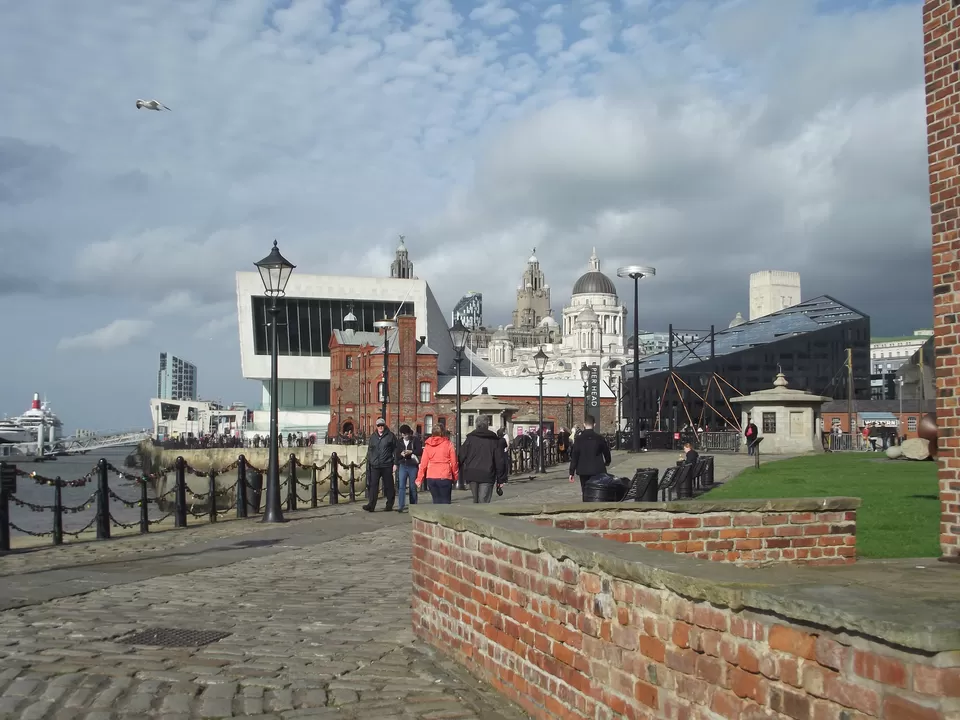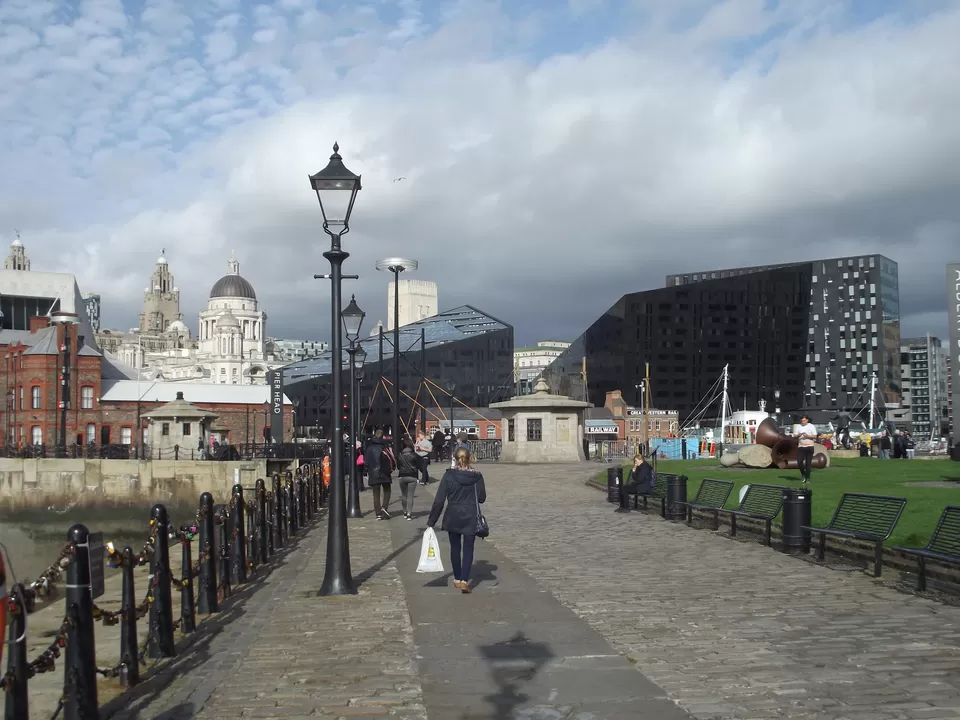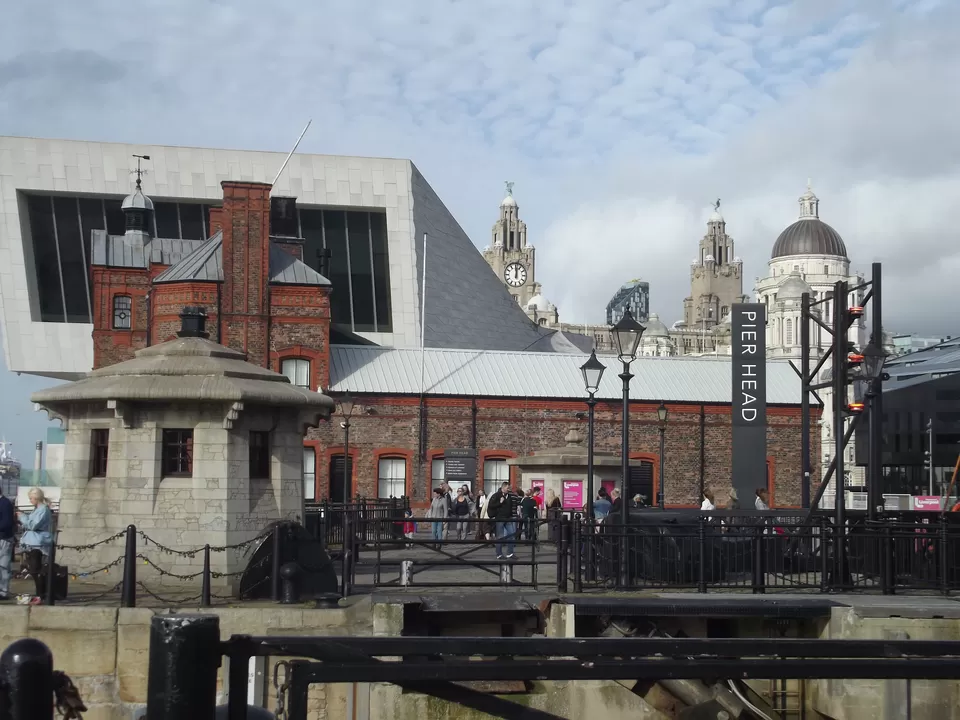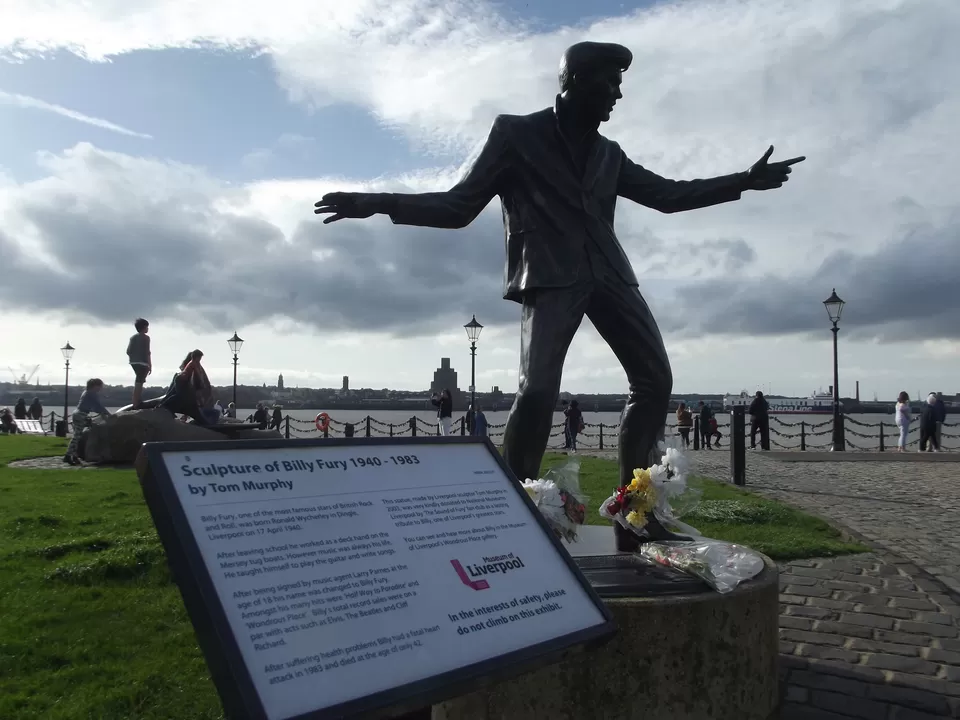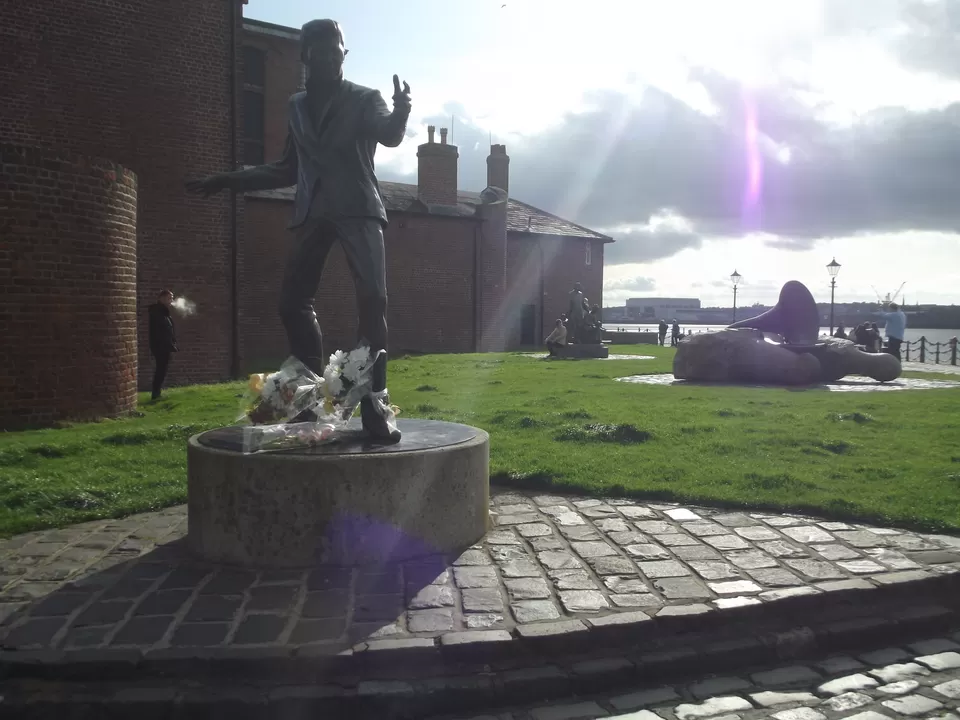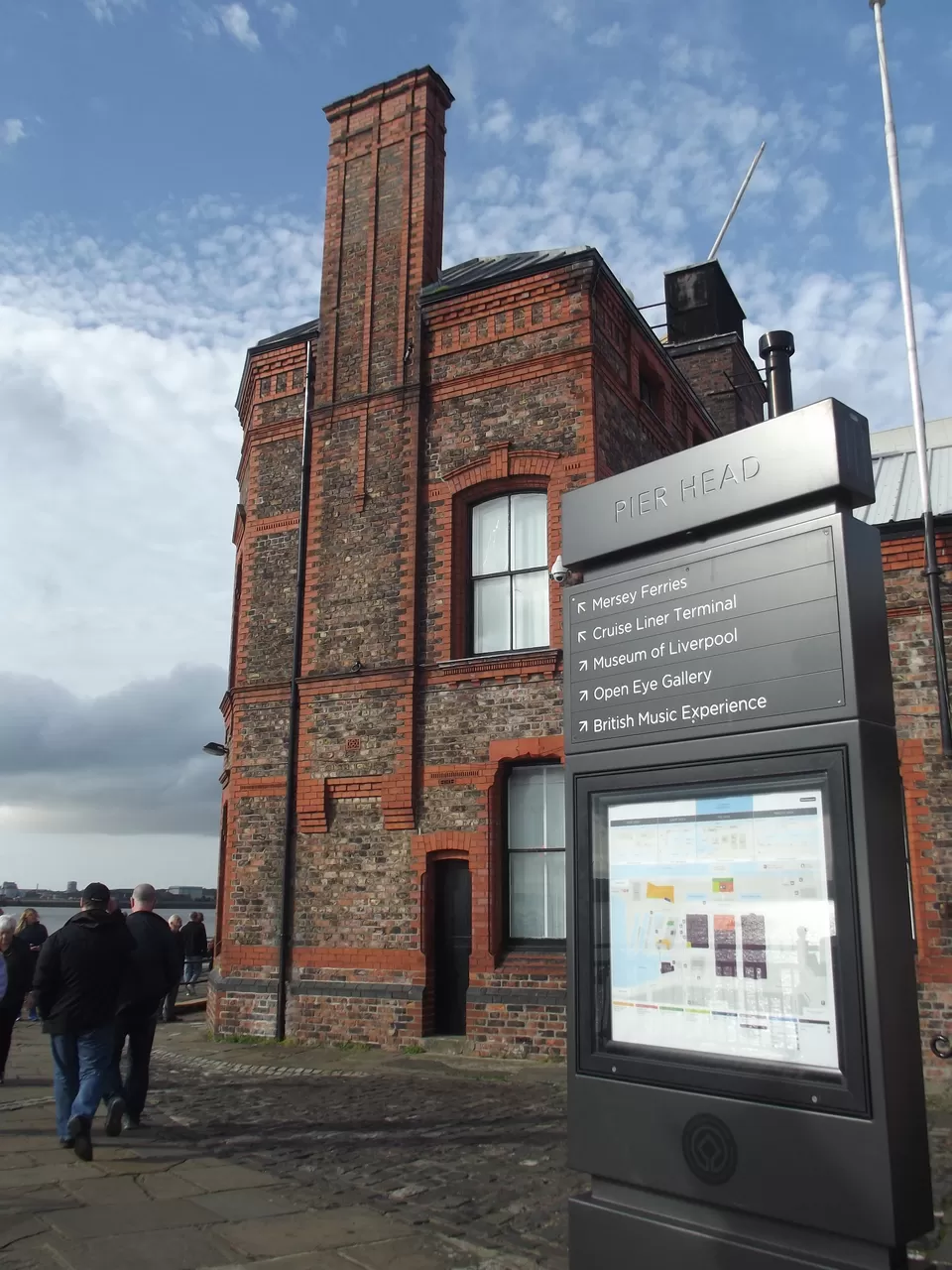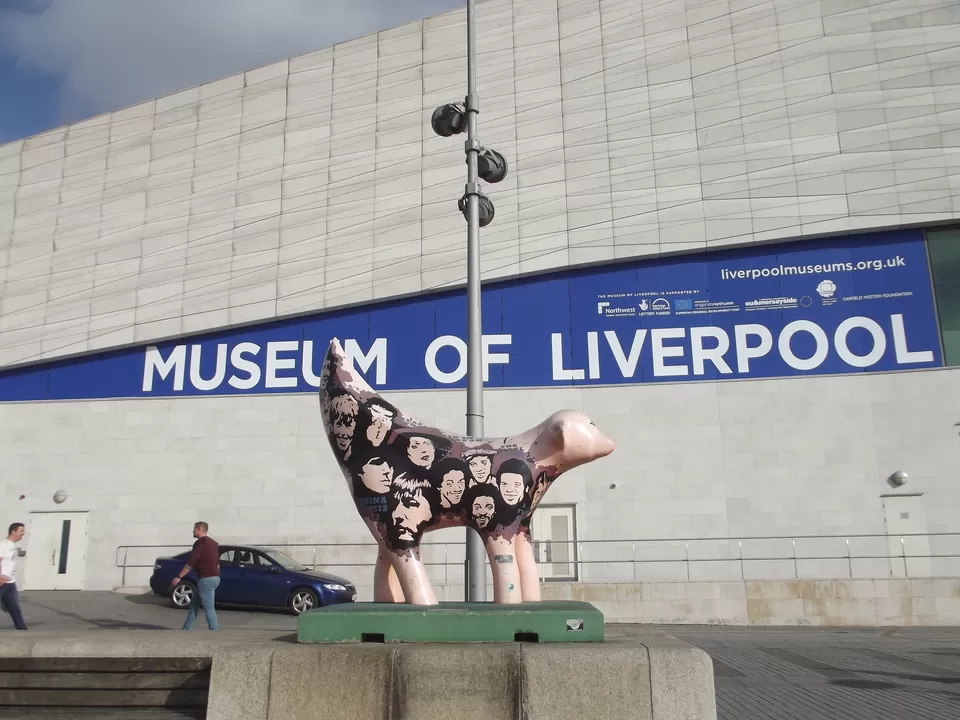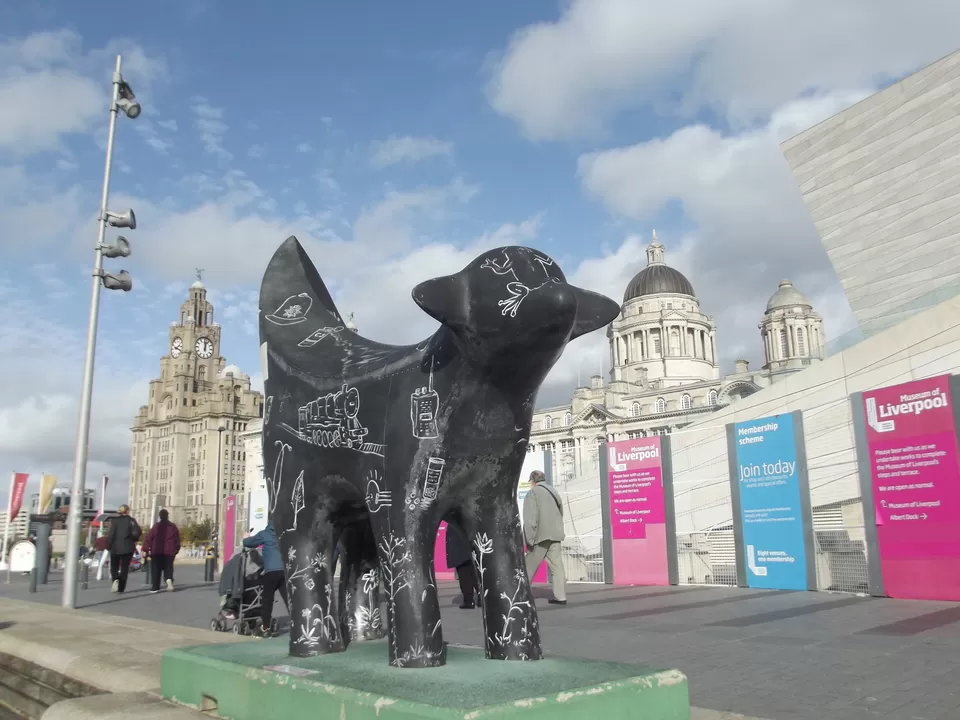 Although a city built on the slave trade, Liverpool has a strange freedom about it. You can feel this freedom, this absence of 'judgment', a lack of snobbery, in most parts of the city. May be it's the location by the water, next to the Irish Sea and by the river Mersey, may be it's because the vast Atlantic Ocean is at its doorstep and the large swathe of mainland America only a few days' sea journey away, may be it's the wind which never dies down, may be I'm just a hopeful dreamer who is also a traveller.
On my last day in Liverpool, a Saturday, as I headed home -- still musing over the grandeur of the circular reading room in Liverpool Library -- I walked past a pub that had colourful, sparkling graffitti on its green-framed windows. Streams of dance music were pouring out, people inside were howling out for more drinks and more everything and then suddenly the loud music stopped, the mood changed and everyone started singing together, in happy sloshed voices this famous Boney M number 'By the Rivers of Babylon, where we sat down....' I just had to sing along, a wide grin spreading across my face, even though they couldn't hear me.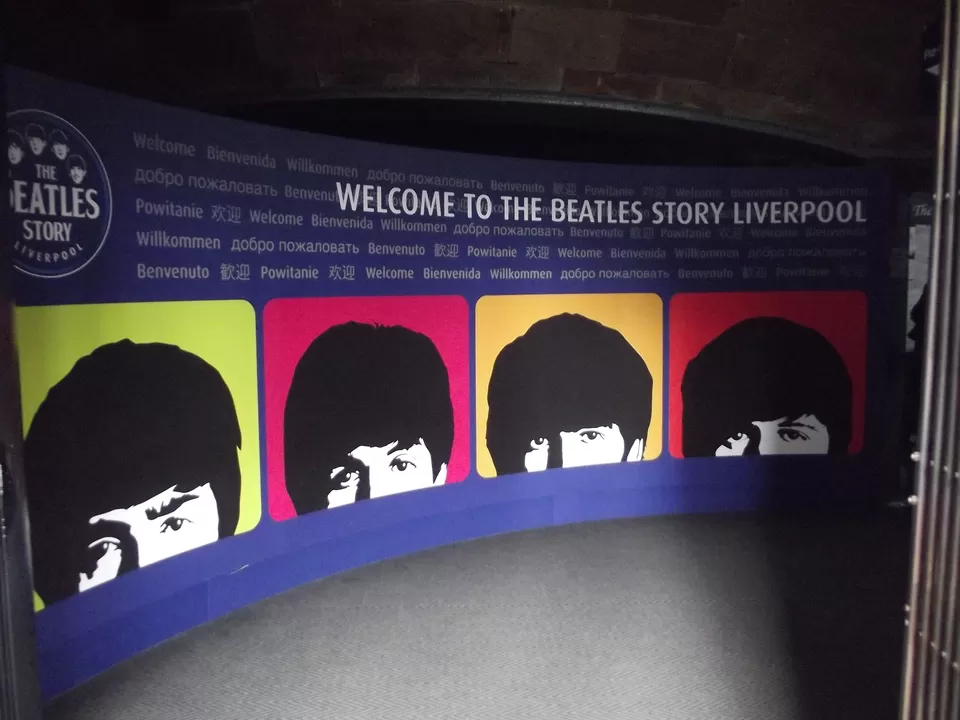 It's not easy to get over Liverpool, biting cold and what happened to John Lennon, once of The Beatles, notwithstanding. No, not easy at all.