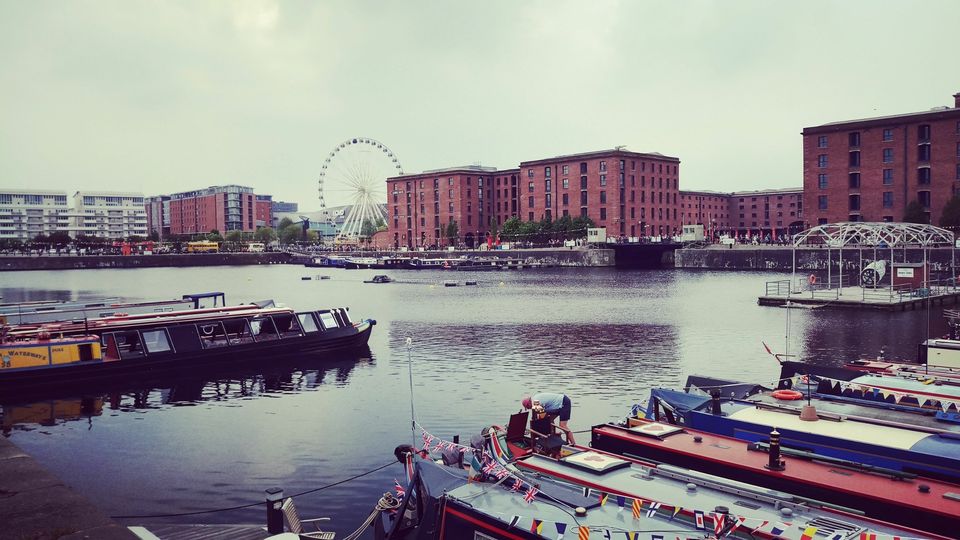 Isn't that fascinating that all your itinerary which you built over time fails miserably leaving you nothing but disappointment? But wait, do you know what we all travelers love?
Improvising! That's what I did. There was a strike organized by the workers of Northern railways which meant it was not possible to reach Leeds from Halifax by train. I had a connecting train to Liverpool this morning. So I had to reach leads anyhow and that too in an hour. Sadly my budget didn't allow me to afford a cab, so I took the cheapest option, bus. Believe me, I missed my train by just 2 minutes. It felt like all my world turned upside down. Sorry for the exaggeration but for the first time I missed a train in my life. But you know, I am strong and I decided I will make it to Liverpool anyhow. So I took a train to Manchester and then another train to Liverpool. Yes, I did that! Finally, I reached Liverpool. The city of Beatles and Titanic. On my way, I met this group who were very passionate about football. I got to know that there was a match today. I really admired their love for the club. Then I decided to walk all the way to Albert Dock which was pretty far but I could see the city and feel like a local. I could see everyone singing (shouting) some particular song, I guess, an anthem of the club. As soon as I reached the dock I was awestruck! I had never seen something like this back in India. It was very crowded but kinda expected as it was weekend. There were many shops and rides for kids. There was a giant wheel like the London Eye. As it was past noon I decided to have my lunch and then explore. There was a fine Indian dining known as Spice lounge where I had my lunch. The rich gravy of Chicken butter masala and tender lamb curry made me miss my home. After lunch, I started wondering for a while taking pictures of the boats and architecture. Then I went to the Beatles story. It was like a dream coming true for me. All my teenage I have admired their art and visiting this place felt more than anything else I have ever done. Moving on I did some shopping and bought some postcards and coasters. Then it was time for the Liverpool maritime museum. It was a huge museum and realizing that I don't have enough time I asked for help from one of the security guy who was kind enough to list me the most visited departments. Leaving the Museum I went on to see the historic place which is remembered for the then largest ship, RMS Titanic. I sat near the dock for an hour and saw the live performances of musicians, comedians, and other art forms. Then I had an ice-cream and started walking to my next destination, Liverpool Cathedral. It was huge and beautiful. The architecture was splendid and fascinating. I decided to light a candle and pray for the well being of my family. It was evening by then and I started to head back to a station to return home. On the way, I looked at people crying as Liverpool lost to Real. I feel their sadness and disappointment but I could still see their belief and devotion to their team in their songs. It is truly said that sports and music bring people together and this city had them both. Reached station and took a train to Huddersfield and then a bus to Halifax because of the strike. Walked to home, made my bed. Saw the pictures on my phone, trying to live all that once more.
See you again, Liverpool!