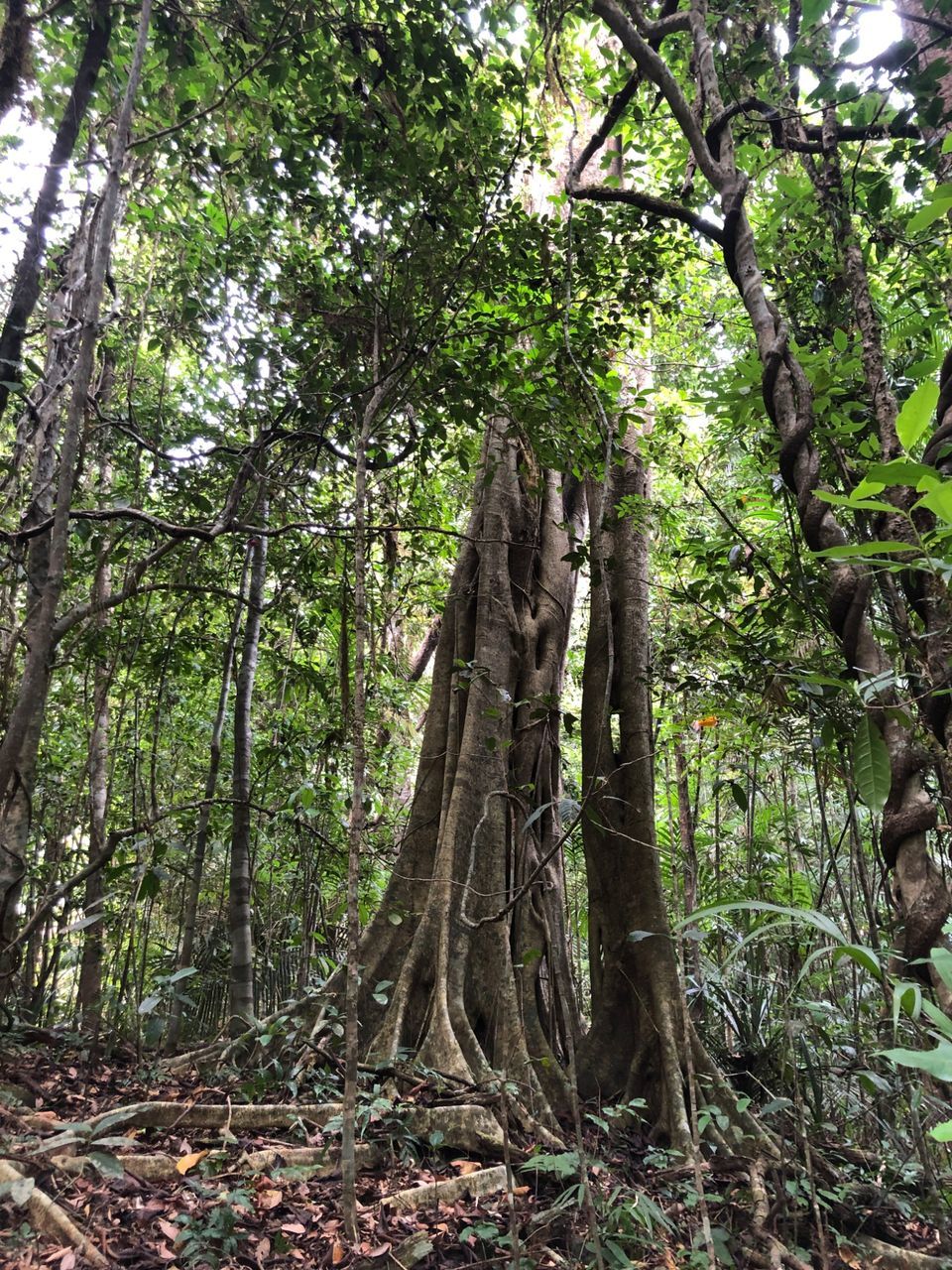 It was around 7 P.M when I reached Agumbe, a small high altitude village in the western ghat region of Karnataka. This is one of my favorite destination in Karnataka for the fact that it appears lush green and new everytime I visit this place. During my earlier visits to Agumbe I had visited Kalinga Centre for Rainforest Ecology(KCRE), Sunset point, Jogi Gundi falls and Kundadri Hills.
This time I had planned for a trek, a trek through the dense green forest and a trek to the highest point in Agumbe i.e Narasimha parvata trek (N.P trek).
Yeah I reached Agumbe on a Winter Saturday evening with my friend Akshay on his bike from Shimoga. He had come all the way from Bangalore on his bike to Shimoga the same day afternoon.
How to reach Agumbe:
Bangalore - Tumkur- Arsikere- Shimoga - Agumbe
Trains are available up to Shimoga and Buses are available till Agumbe.
As we reached Agumbe we contacted Mallya , the owner of Mallya Residency, a renowned hotel in Agumbe. He helped us to get a trek guide and arrange vehicle for the next day. We booked a deluxe room in his 'Mallya Residency' (this is located just opposite to the Agumbe Bus stand)which cost you Rs 1200/- per day.
Alternately one could also stay in the renowned (place where Malgudi days was shot) "Doddamane" guest house near to Mallya Residency.
Later we had our dinner in the nearby bus stand restaurant and headed to the hotel to call the day off.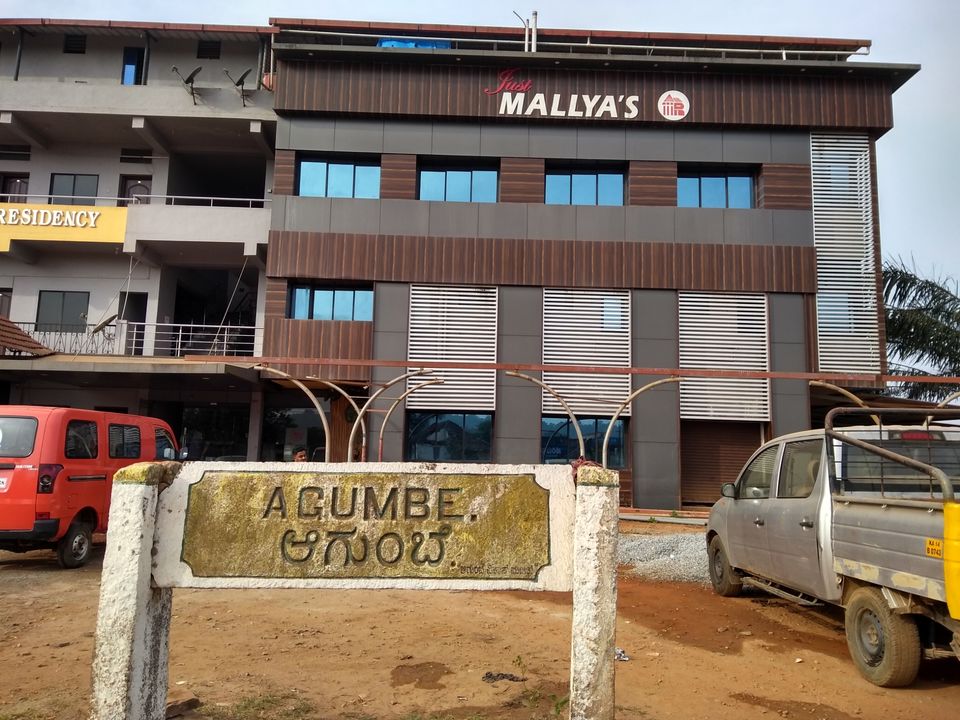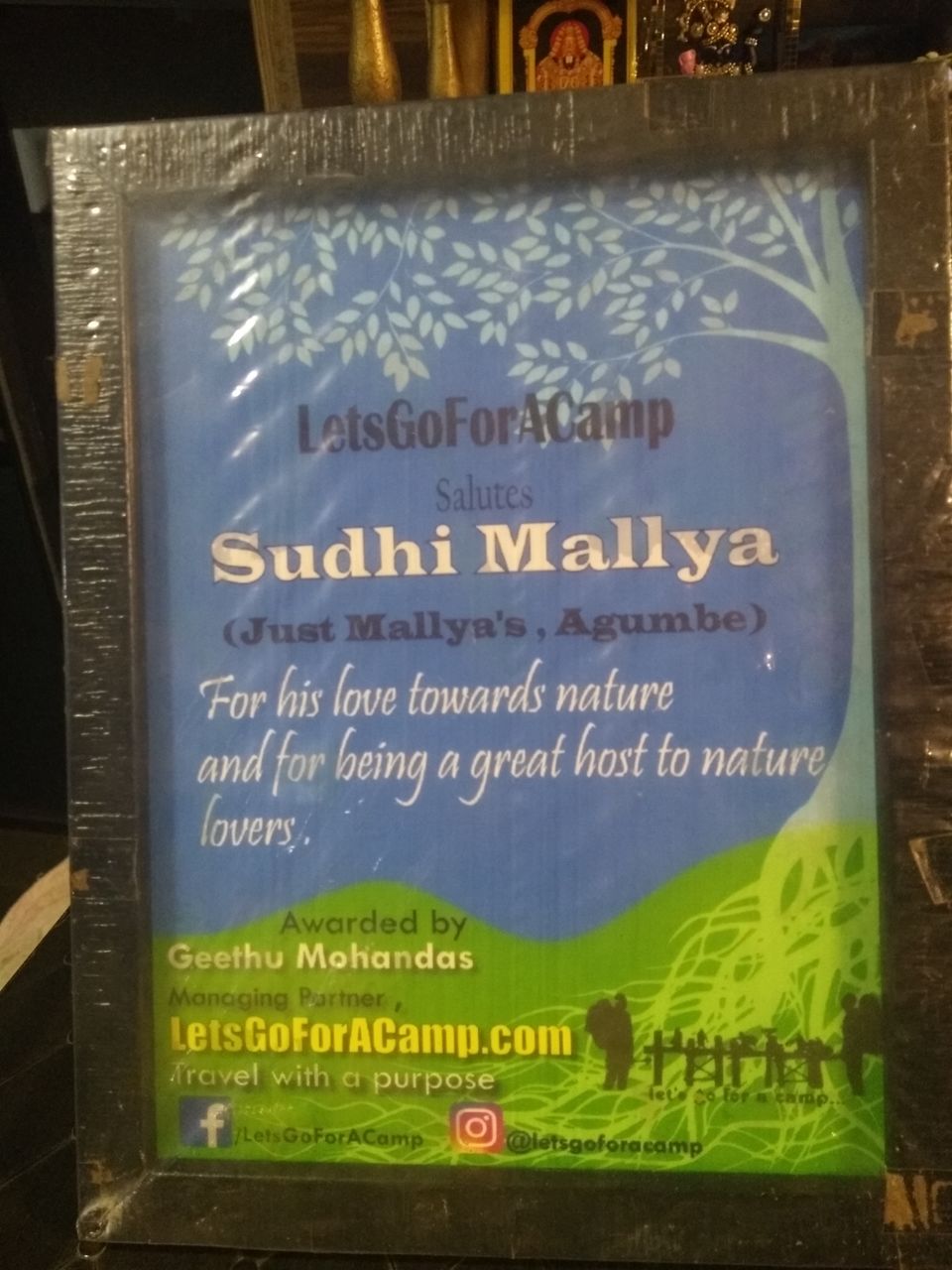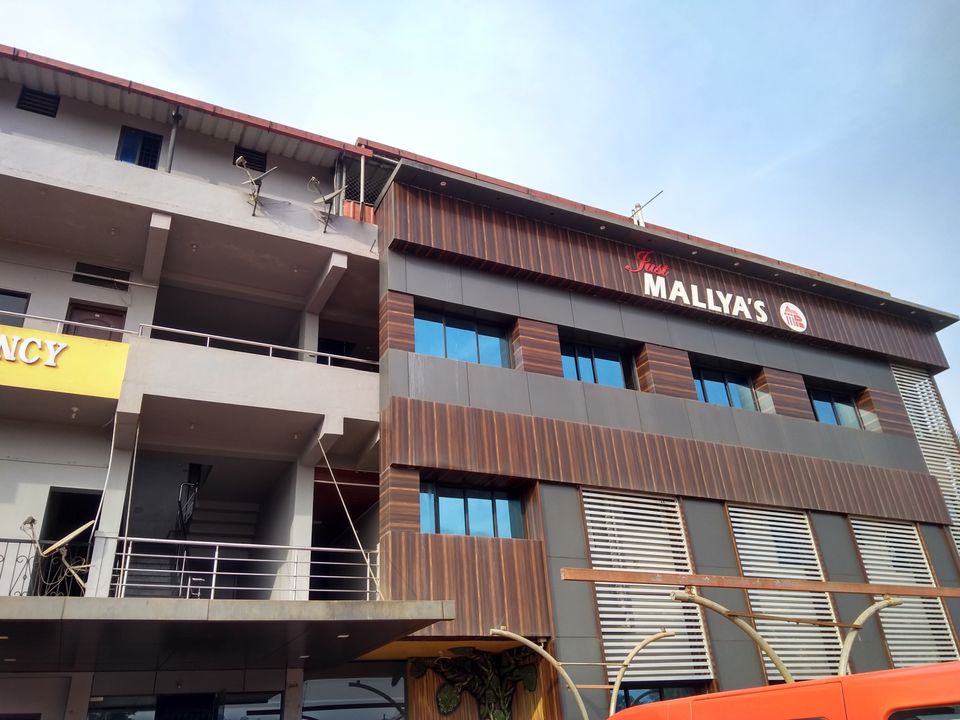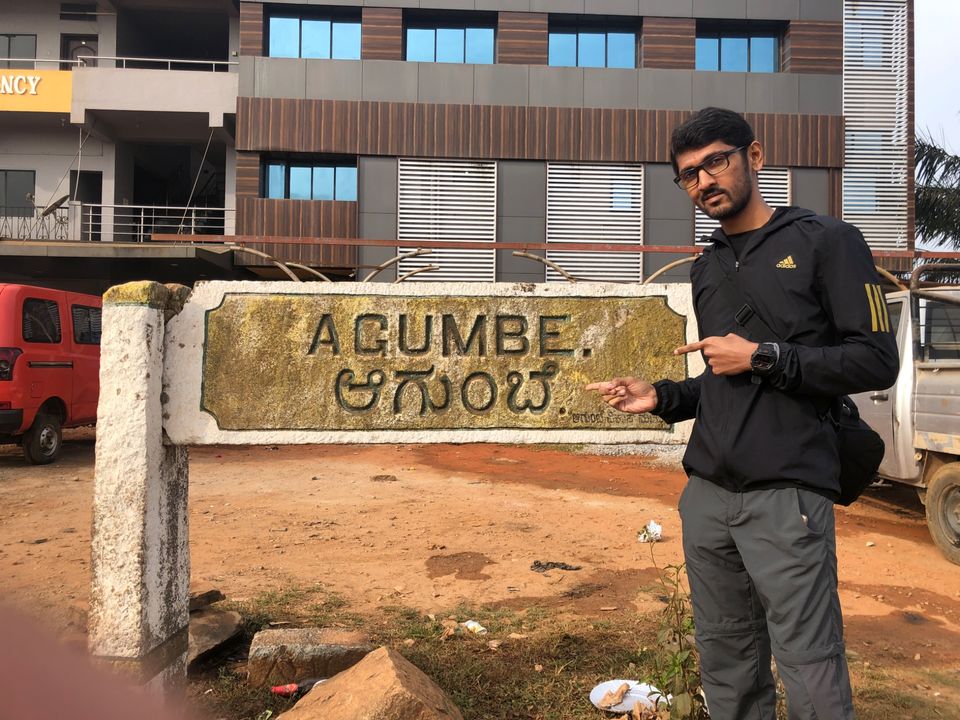 We got ready around 8 a.m by packing the lunch for afternoon as advised by the trek guide, Thimappa who was already present near our hotel. Mallya had arranged for the share cab to drop us to the starting point of the trek i.e Mallandur.
We fixed the trek guide charges as Rs 2800/- for a team of 7 members and
We paid the forest entry fee of Rs 200/- per head and started the trek.
The major attractions of this trek as seen by me are as follows,
1) You will encounter the stream that forms Barkhana waterfalls. It's a pleasant place,where you can take bath and fill up the water before proceeding further.
2) Breathtaking view of Western ghat mountains from the mouth of Barkhana waterfalls.
3) Adventurous and challenging forest trial. You can encounter Elephants midway if you are lucky. Remember to stay calm and cool. They never hurt you unless you disturb them.
4) Ferns and Meadows as you approach the peak of Narasinhaparvata are a sweetfull feast to the eyes.
This trek of around 14km ended at around 4 p.m in Kigga,Sringeri from where the share cab picked us back to Mallya Residency .
We paid Rs 300/- per head for the share cab for pick up and drop.