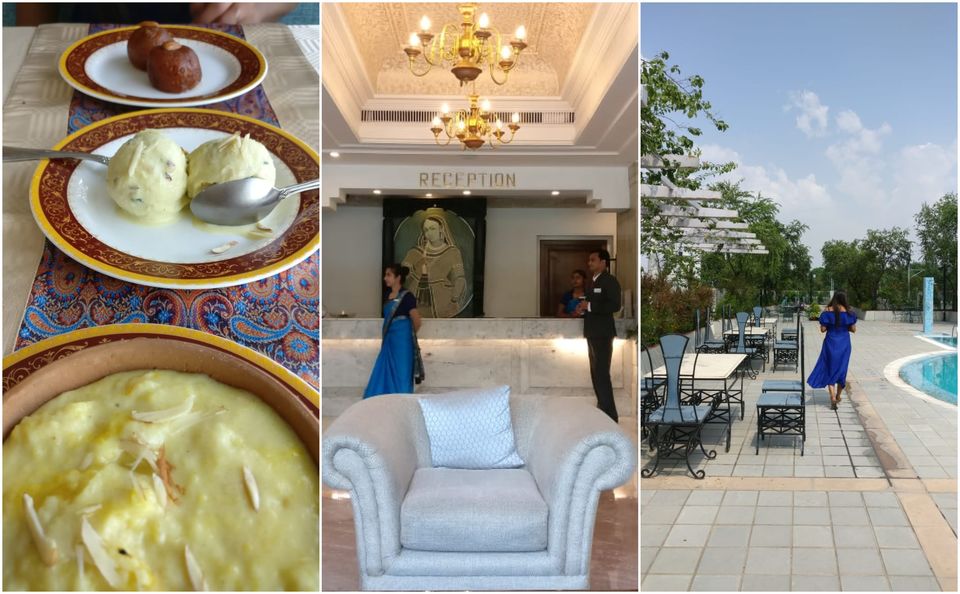 If you look up the word 'luxury' in the Oxford Dictionary, this is the definition you will find – "the state of great comfort or elegance, especially when involving great expense". It also suggests synonyms such as 'affluence', 'opulence' and 'richness'. What it doesn't include, however, is the term 'Hotel Clarks Avadh', which to me was very surprising since once you're there the entire hotel staff spends their entire time trying to ensure that you have a fantastic stay.
Since I was bored with Delhi's September monotony, I ended up going for a weekend getaway and stayed at Clarks Avadh, Lucknow. Little did I know that this would turn out to be more than just a mundane stay. Clarks Avadh, Lucknow is the quintessential personification of the famed Lucknowi hospitality, yes! But do you know the best thing!? It all came at an affordable price.
Ideal for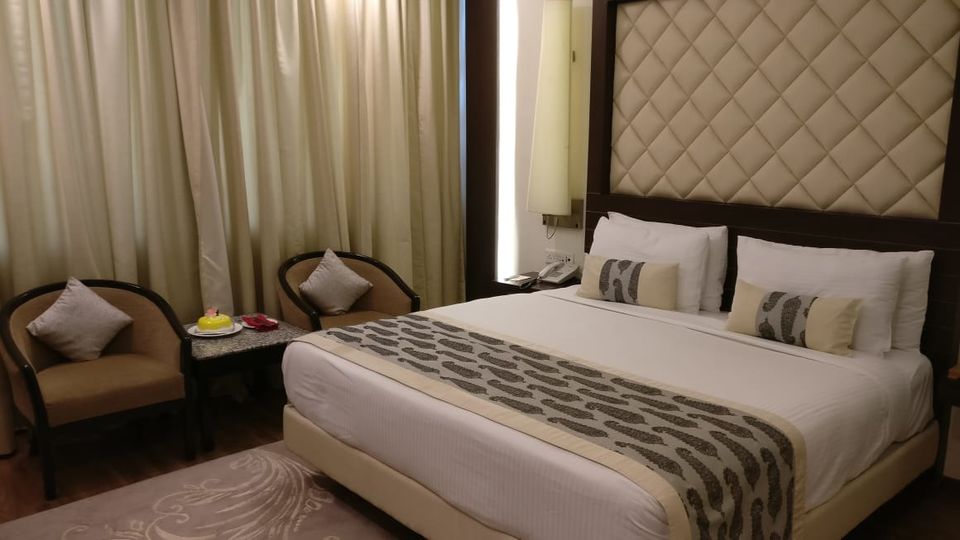 Newly-married couples, families, those celebrating special occasions and those who are looking for a piece of the good life. I, too, was there with my partner and I found their hospitality to be extraordinary. They took extra care of our comfort and went to lengths to ensure that our stay was without a single hitch.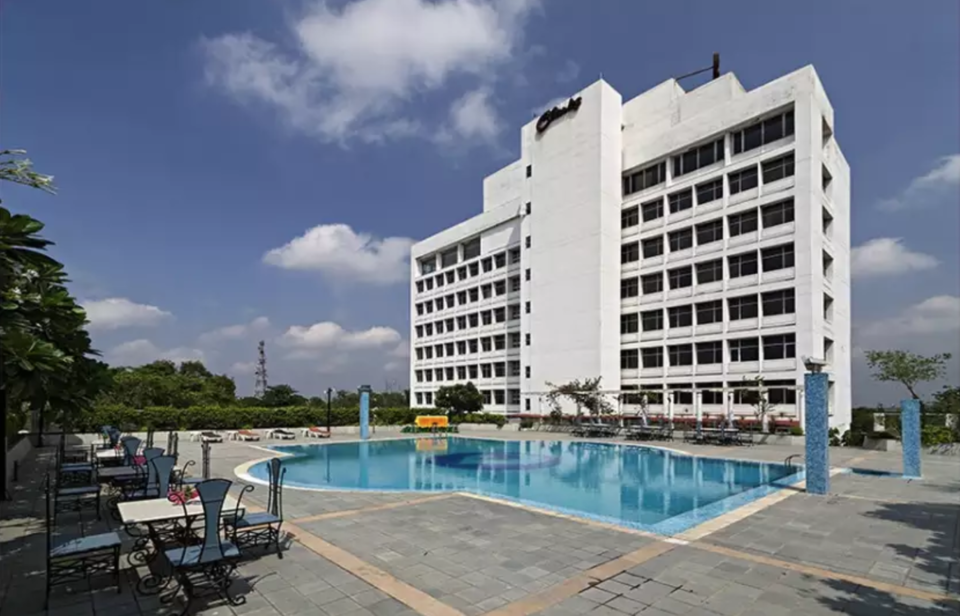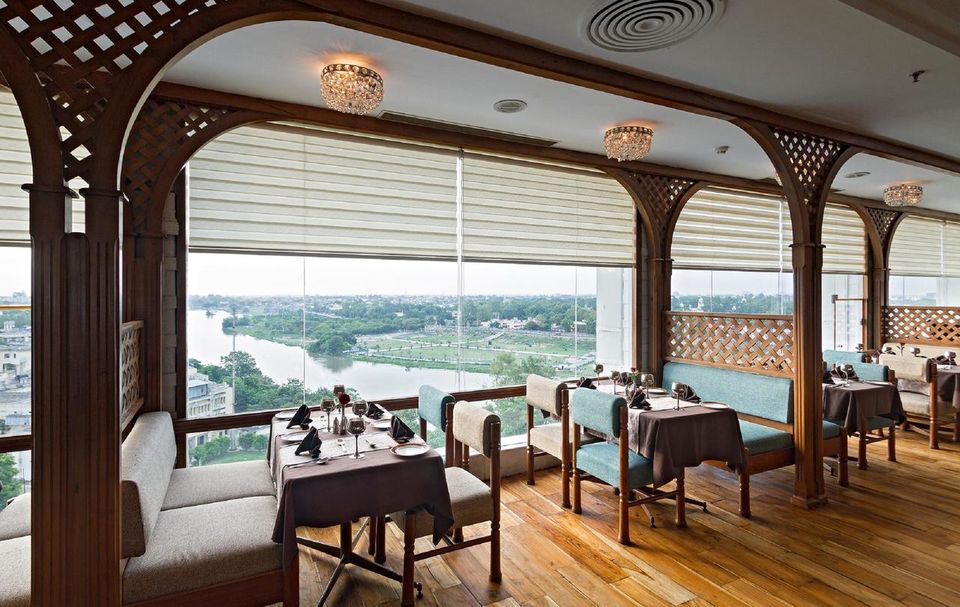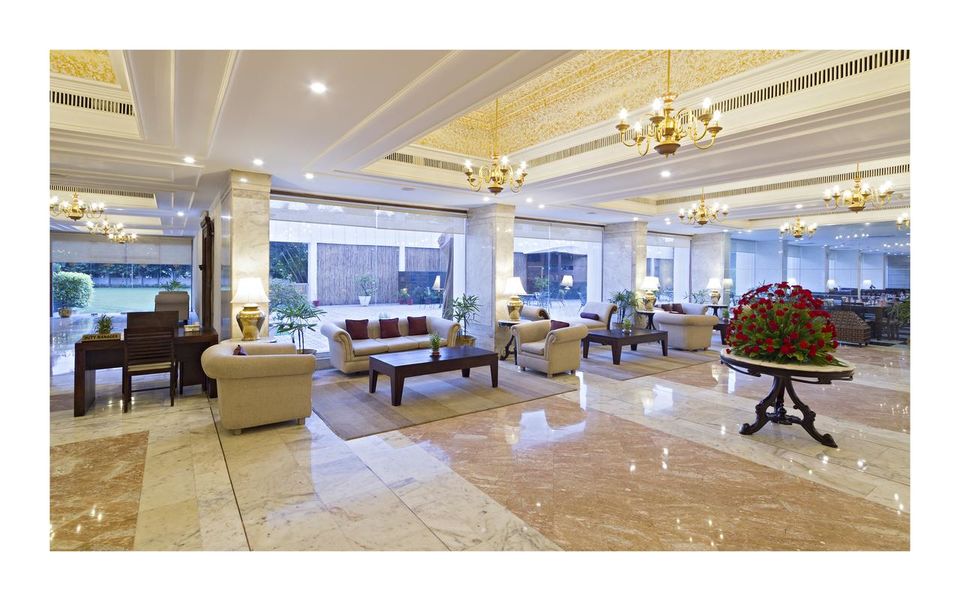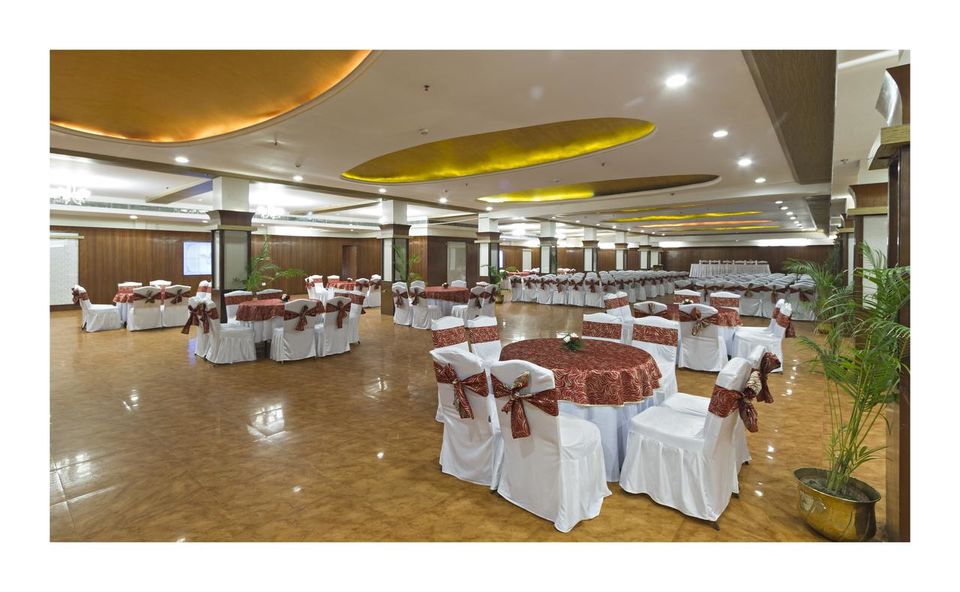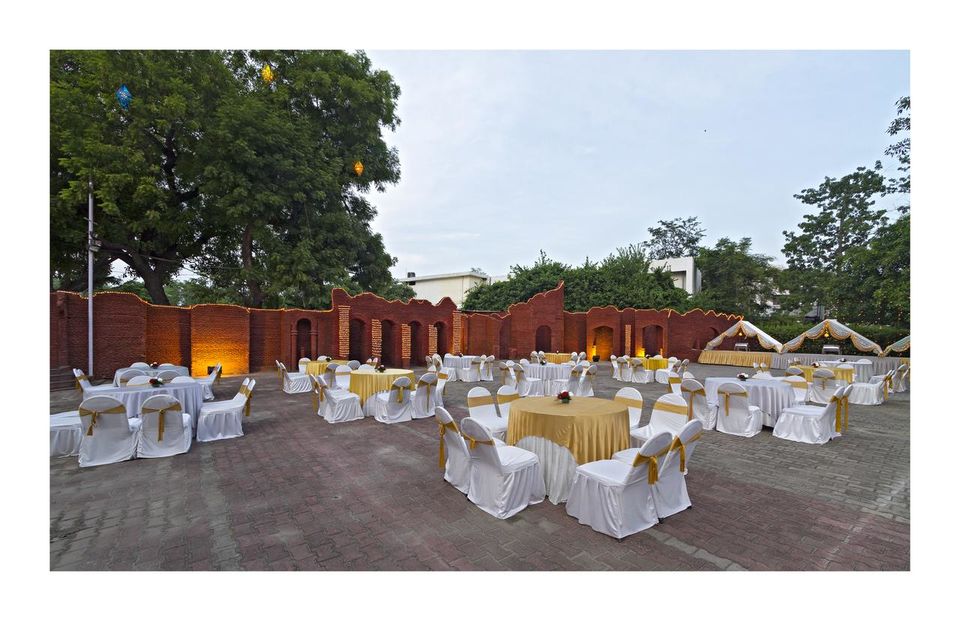 The hotel's hospitality began as soon as I got out of the Lucknow Airport where I found a very amicable young man called Kafeel Qureshi waiting patiently for my partner and I with our names on a signboard. During our 25-minute drive to the hotel, he told me useful information about Lucknow and the property such as the fact that it was Uttar Pradesh's first five-star hotel constructed almost 50 years ago! After that, as soon as we reached the hotel, we were welcomed with the traditional teeka-tilak on our foreheads, followed by fresh coconut water. Wow! Indeed that welcome was fit for kings, and we were delightfully surprised at every step.
Post the check-in formalities, instead of going to the room we headed for the buffet breakfast at Le Bougainvillea which is their 24/7 restaurant. We were quite hungry so we ate to our heart's content. Apart from the food at the buffet, the staff was gracious enough to source whatever we wanted fresh from the kitchen! My partner and I were constantly looking at each other in awe of the hotel's grand hospitality. But during the course of our weekend stay, we came to realise that it was not just meant for us but it was a way of life at Clarks Avadh, Lucknow.
The property sits comfortably on the banks of Gomti river, which offers it a fantastical view from most rooms. It is located in Lucknow's prime location, or the shopping hub of the city – Hazratganj, which is actually right around the corner, and so is the railway station. In fact, most of the city's tourist attractions and recreational centres are close to Clarks Avadh.
While we stayed in the suite, the hotel has three types of rooms, based on requirements and budget:
1. Executive Room – The most basic room but still a benchmark in luxury and comfort, the various amenities that come complimentary are air conditioning, WiFi, TV with premium channels, tea and coffee maker, buffet breakfast, mini bar, work desk and chair, hair dryer (on request), wardrobe, bathrobe and bath slippers, room service, laundry service, towels and linen, and toiletries.
2. Club Room – The Club Room is larger and more spacious, designed keeping in mind the corporate guest. There's ample light and great ventilation in order to allow a peaceful and ideal work environment. All the other amenities are the same as mentioned above for the Executive Room.
3. Suite – The suite is meant for an ultra-luxurious stay and is deserved for special occasions. Featuring state-of-the-art furnishings and facilities and an extraordinarily huge living room, an alley, a bathtub, great large windows in the bedroom, the suite is no less than a personal 1BHK apartment right inside the hotel. All the suites are situated at the corners of the floors which ensure extra quietude and direct views of the Gomti river through their windows. These rooms define luxury and opulence.
You can book any of these rooms instantly on their website in as little as ₹4,400 for 2 per night!
Apart from the exquisite hotel rooms the hotel also boasts of banquet halls and conference rooms that can hold functions as big as fat Indian weddings to formal business meetings. It can accommodate over 1,000 guests currently. However, my hour-long tete-a-tete with the spirited hotel VP Col. (Retd.) K.K. Manglik revealed that a huge renovation is already underway which will give the hotel a complete facelift, opening doors to much bigger event venues and more numbers of rooms. He became a part of Clarks Avadh's family only six years ago but it was clear that it was almost his personal passion project to see everyone has a great time while here.
Food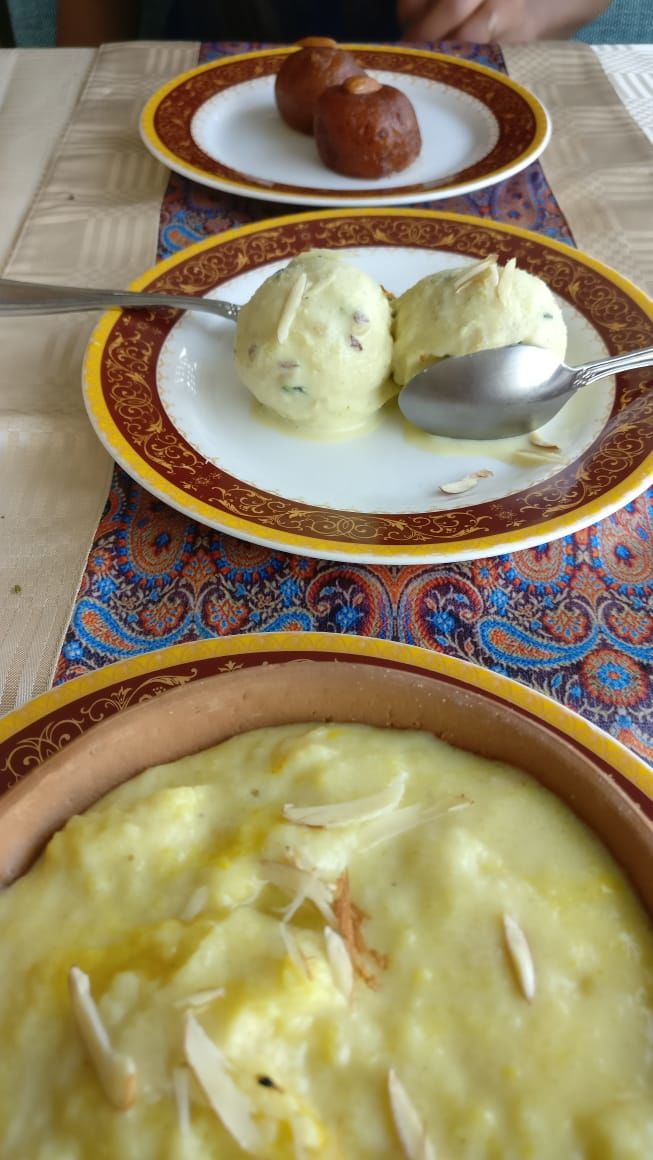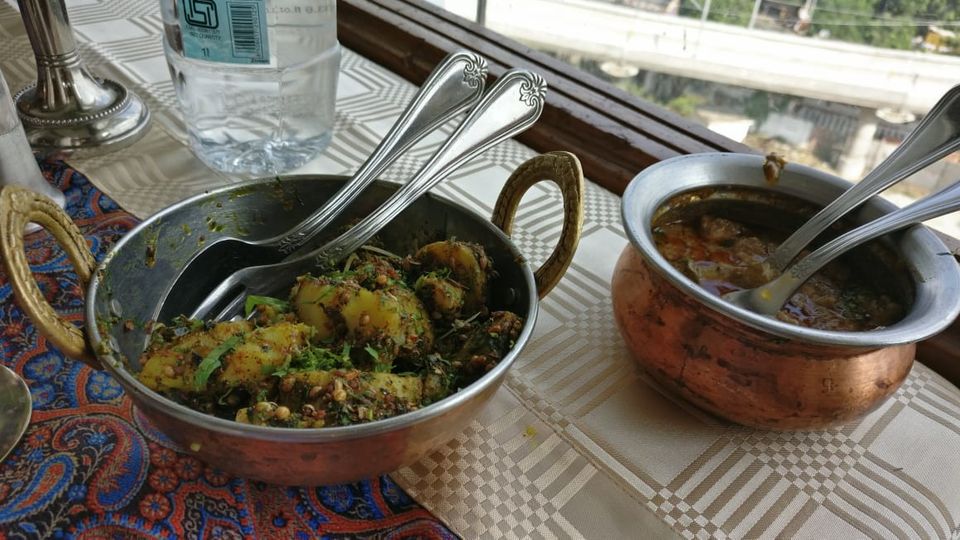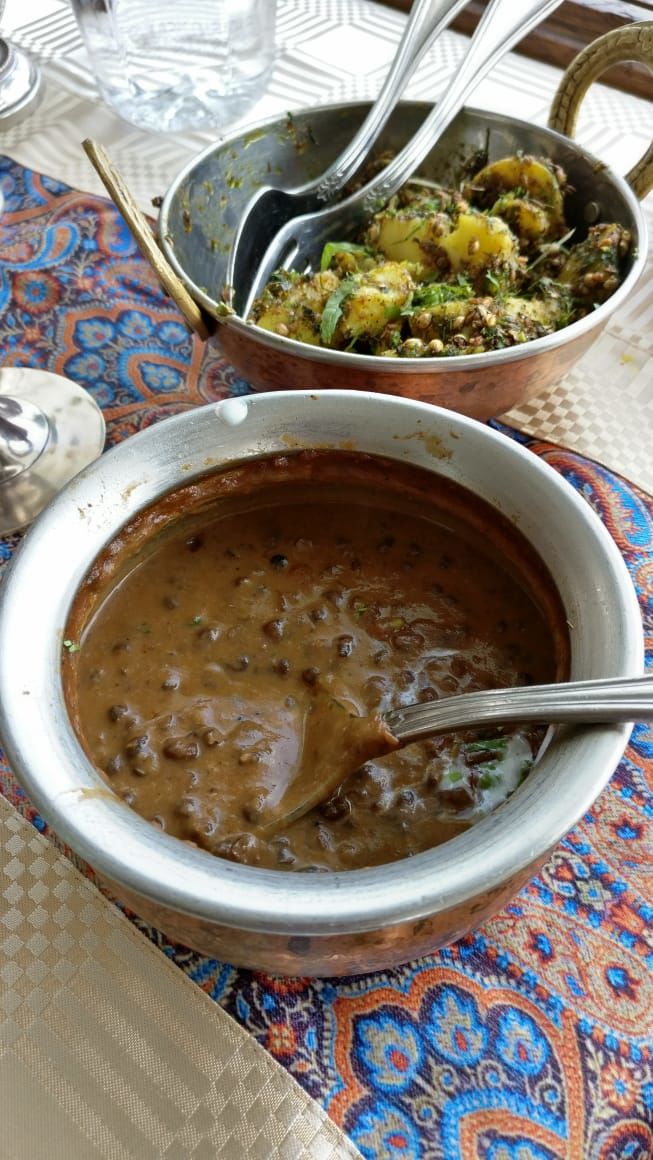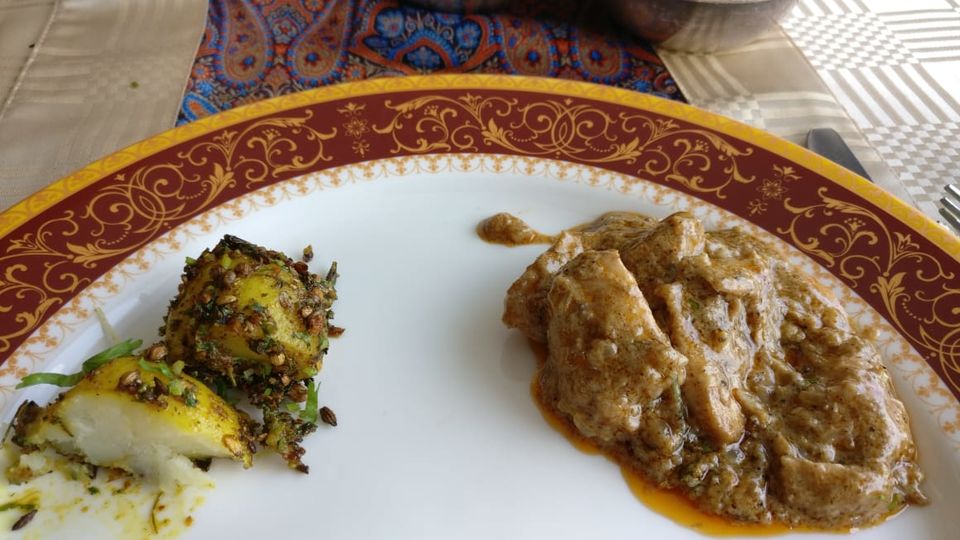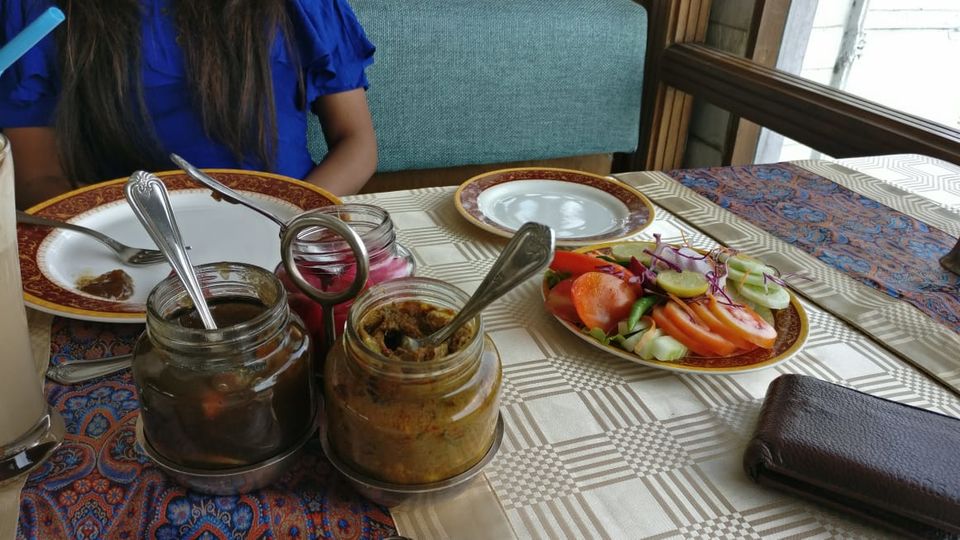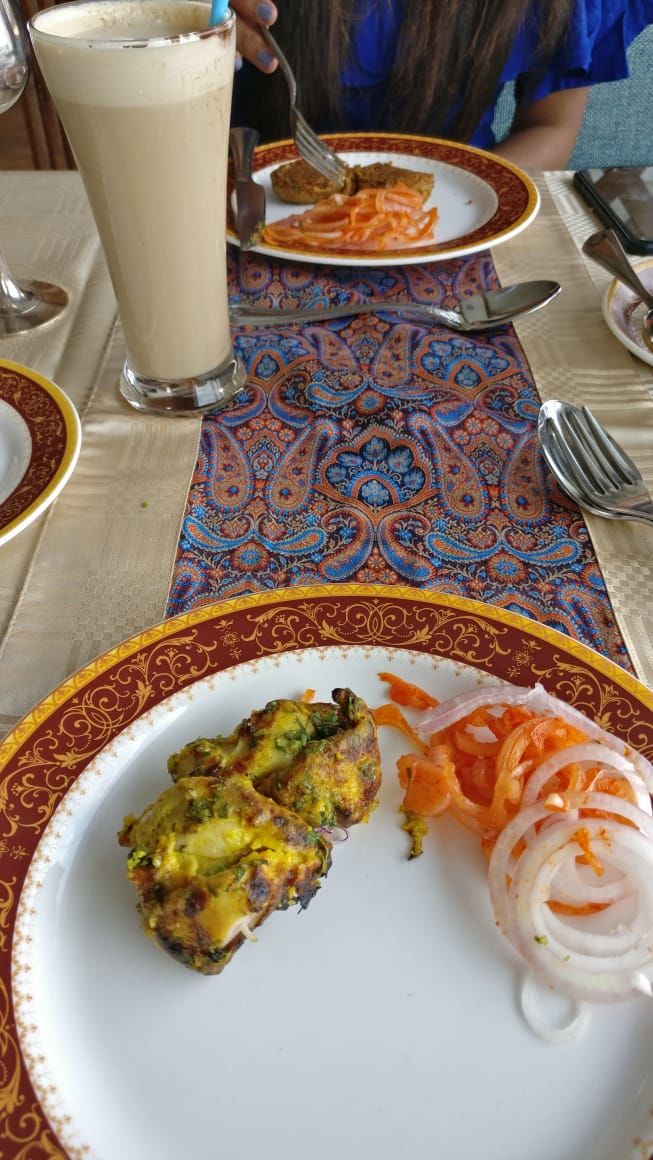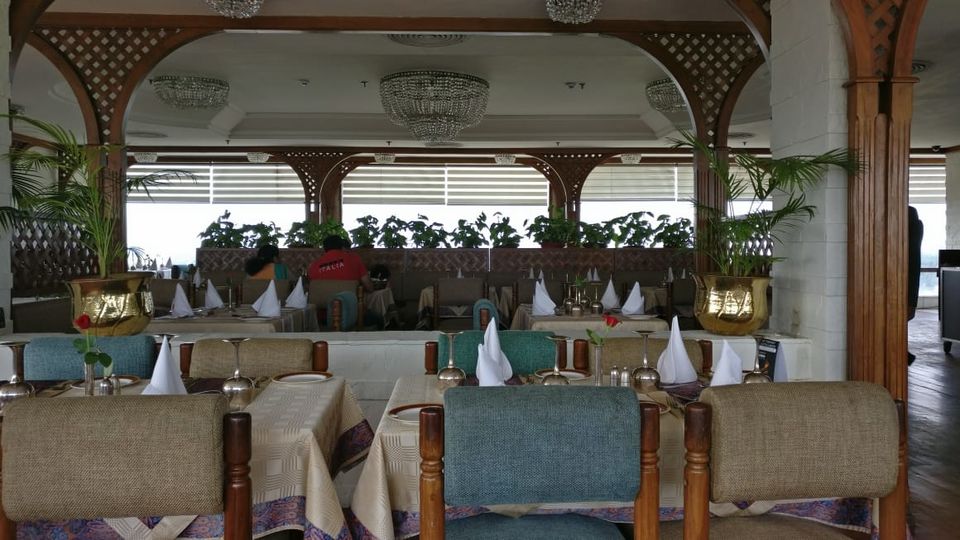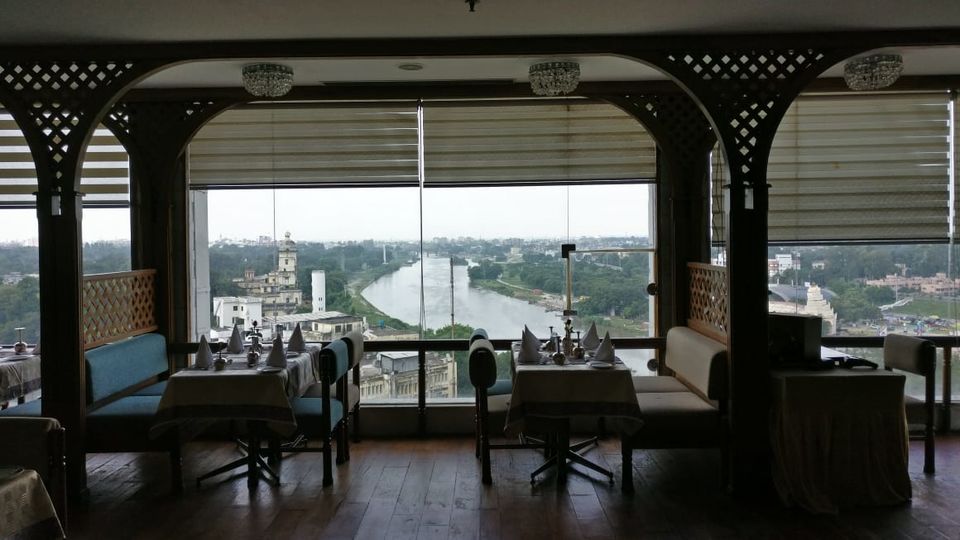 Post a discussion with the VP, on our behest we were shown around the property by Shobhit – their media manager. He took us to the suite on the 8th floor from where we could have a clear view of the cricket ground that used to host Ranji matches earlier. He also took us to the big event hall whose walls have paintings made by hand, followed by the gorgeous swimming pool and the fully-equipped gymnasium. But the most awaited part of my stay was a meal at the legendary Falaknuma Rooftop Restaurant.
1. Falaknuma Rooftop Restaurant: As the name suggests, the restaurant offers a bird's eye view of the city like nowhere else. Wildly popular in Lucknow for its Avadhi cuisine, Falaknuma opens only for lunch and dinner and is usually full on all days. With live ghazal music in the evenings and unparalleled North Indian food on your platter, the restaurant is one of the very best in the city.
The hotel also boasts of another world-class restaurant which I had mentioned about earlier.
2. Le Bougainvillea: 24/7 Restaurant: If Falaknuma makes the afternoons and evenings special for Lucknowi people, Le Bougainvillea ensures that the rest of the day is special too. The restaurant serves buffet as well as a-la-carte in the serene surroundings situated on the ground floor itself. I would recommend the buffet breakfast as there's nothing better than having a thousand different delicious options first thing in the morning!
What to do around the hotel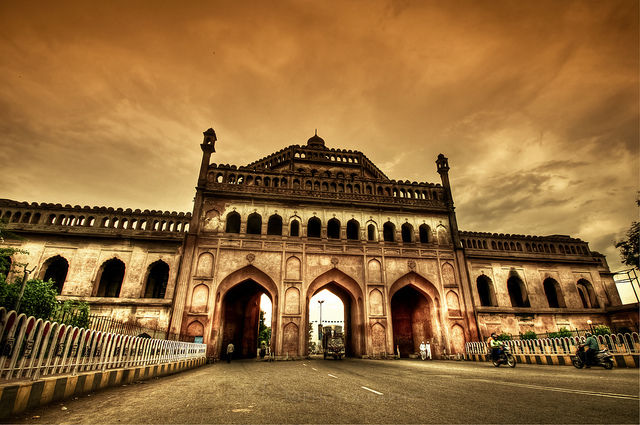 We had requested a personal taxi to go around the city, and what we got in return was a terribly sweet driver also who loved to tell the gorgeous tales Lucknow holds in her chest. The driver's name was Ajit, who himself suggested some of the city's historically important attractions to us. Some of them were:
1. Bada Imambara: This imambara complex was built in 1784 by Asaf-ud-Daula, the then Nawab of Awadh. It is an immense hall with a vaulted chamber and a dizzying maze. Distance from the hotel: 3 km.
2. Rumi Darwaza: This imposing gateway is a prime example of Awadhi architecture and was also built by Asaf-ud-Daula only in 1784. It's 60-feet-tall and was modeled after Istanbul's Sublime Porte. This is also just 3 km away from the hotel.
3. Hazratganj: If you need to shop for anything, you must visit this particular market. Lucknow is famous for its chaat and chikan, and you get both in plenty here. Distance from the hotel: 1.5 km.
4. Tundey Kebabi and Dastarkhwan: Although Falaknuma Restaurant has no parallels in Awadhi cuisine, in case you want to eat outside, do visit Tundey Kebabi or Dastarkhwan for a taste of the authentic. Both are hardly 1.5 km away from the hotel.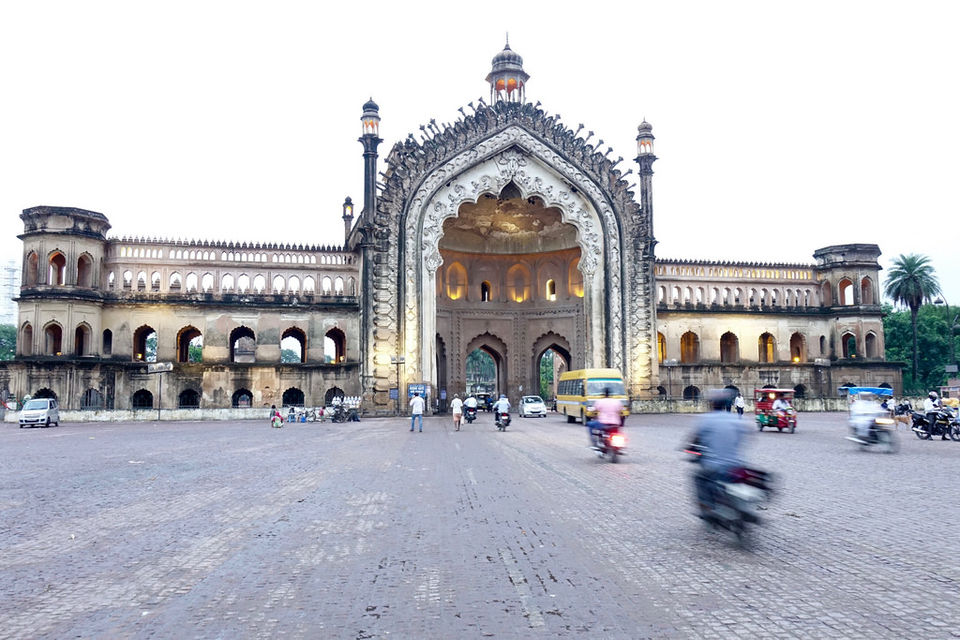 Lucknow is UP's capital and is a hustle-bustle of politicians all through the year. This makes it a very accessible city.
Via flight: Lucknow has its own airport, and in order to reach the hotel from there you can hire a taxi or just ask the hotel desk to arrange for one. Distance from the hotel: 15 km.
Via train: Same is the case with the railway station. Lucknow's station is very conveniently located and connected with all major cities. The hotel is just 4 km from there and you can take a taxi easily.
Via road: Lucknow is connected with all major North Indian cities via public buses and wide highways. If you opt for the inter-city bus, you can easily get a private taxi to the hotel from the bus terminus. The main bus terminus at Alambagh is just 6 km away from the hotel.
Best time to go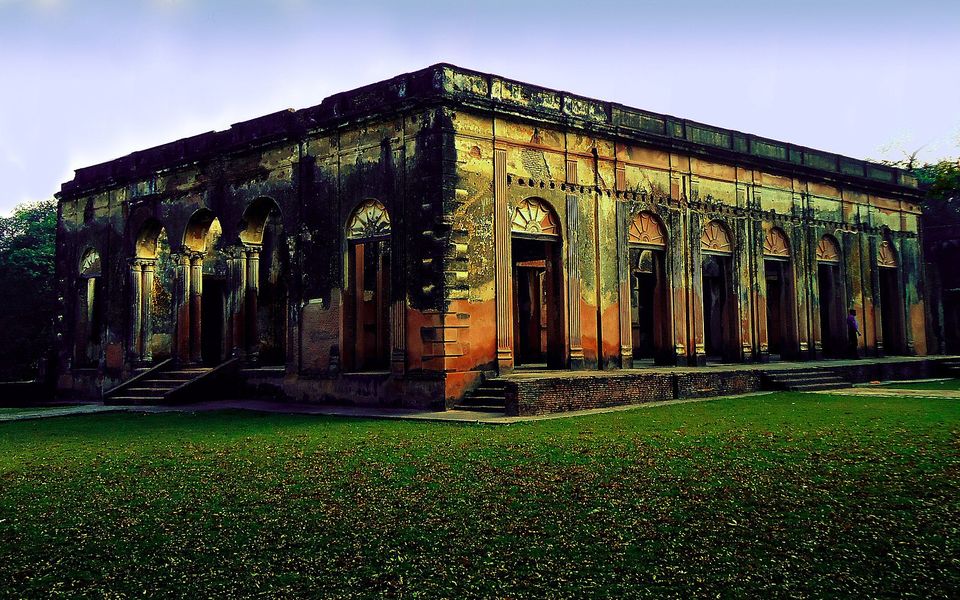 Lucknow always has something new to offer, so it is a wonderful city which can be explored all year round. However, I'd recommend you to avoid June and July because it gets pretty hot. The ideal months are between November and April because the temperature drops.
Our weekend stay at Clarks Avadh made me realise that a good stay consists merely of the tangibles, i.e., nice room, clean linen, equipped bathrooms, delicious food, etc. But a great stay is ensured when there's a personal human touch to everything associated. At Clarks Avadh, the staff was just not pretending to be nice, they genuinely were. And I discovered how drastically a great accommodation affects our entire opinion of a city. Lucknow was a success indeed!
There is no other worldly substitute to the Hotel Clarks Avadh, Lucknow when it comes to sinful self-indulgence. If you have a personal or professional milestone coming up in life, now is the best time to book a stay at Clarks Avadh. There is nothing better to look forward to in life than this!
In association with The Clarks Group of Hotels.