Every Traveler have a bucket list! We too have one bucket list in which staying at the heritage property is at the top and we uncheck it with style. We stayed at Ranbanka Palace Hotel in Jodhpur for 2 Nights and 3 Days in February the time when Jodhpur attracts lots of visitor due to the pleasant atmosphere.

Ranbanka Palace was a part of India's first heritage hotel and is Jodhpur's premier 'Classic Heritage Hotel', which is certified by the Ministry of Tourism, Government of India. Built-in 1927 for Maharajadhiraj Sir Ajit Singh ji, Ranbanka Palace Hotel is an iconic well known royal residence in Jodhpur. A part of this Historic sandstone palace has been restored and tastefully expanded to integrate eco-friendly enhancements, modern amenities & world-class hotel facilities.
Located on Circuit house road, Ranbanka Palace Hotel is conveniently placed to access key attractions in and around the Blue City. The hotel is located right at the center of the city, the hotel is 4.1 km from Jodhpur airport, 2.2 km from Jodhpur Junction railway station, 1.6km from Raika Bagh Central Bus Station and 4.7km from Mehrangarh Fort.
– ACCOMMODATION –
Talking about A Royal Stay At Ranbanka Palace Heritage Hotel in Jodhpur, This premier Classic Heritage Hotel of Jodhpur services 90 recently upgraded rooms, suites, and apartments which are spread across the Palace, the Jodhana Courtyard.
Ranbanka Palace Hotel offers Six types of Accommodation :
1. Deluxe Double or Twin Room
2. Club Double Room
3. Suite Room
4. Deluxe Triple Room
5. Triple Room
6. Luxury Triple Room

– DELUXE DOUBLE OR TWIN ROOM –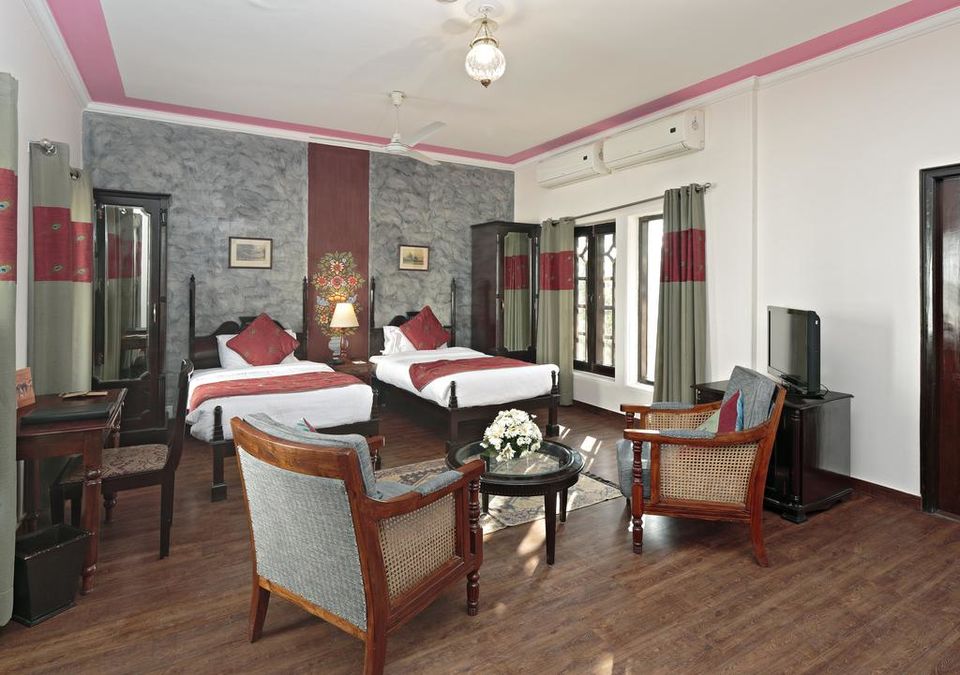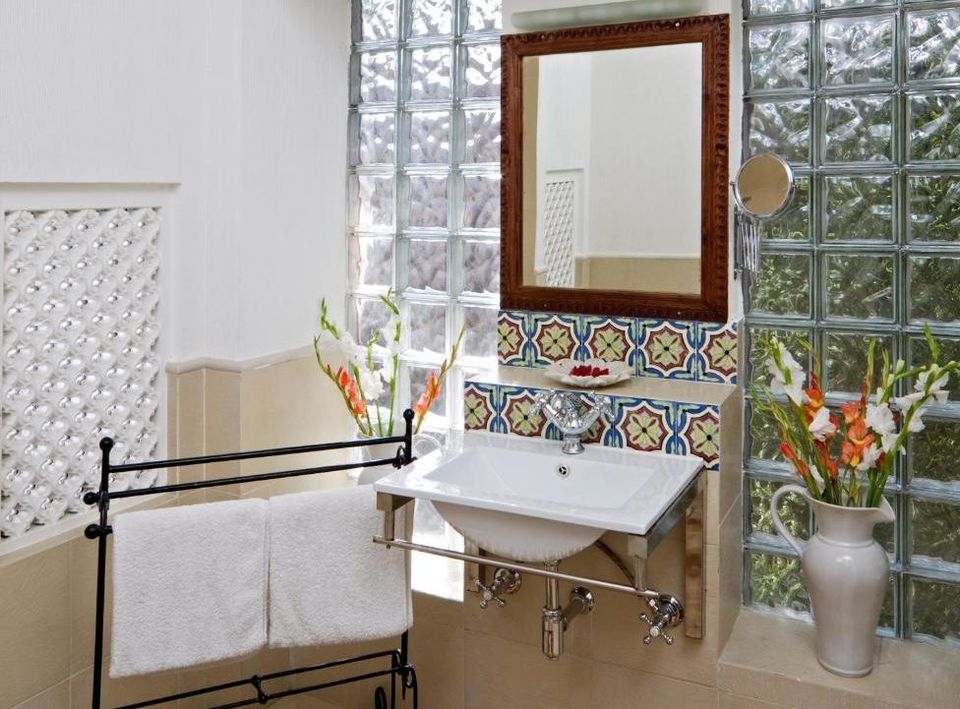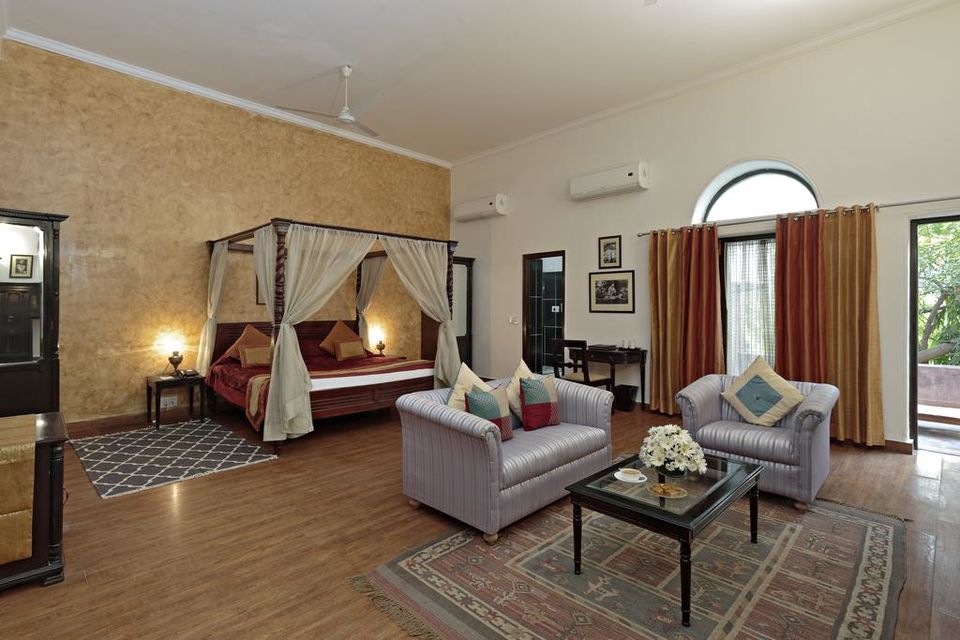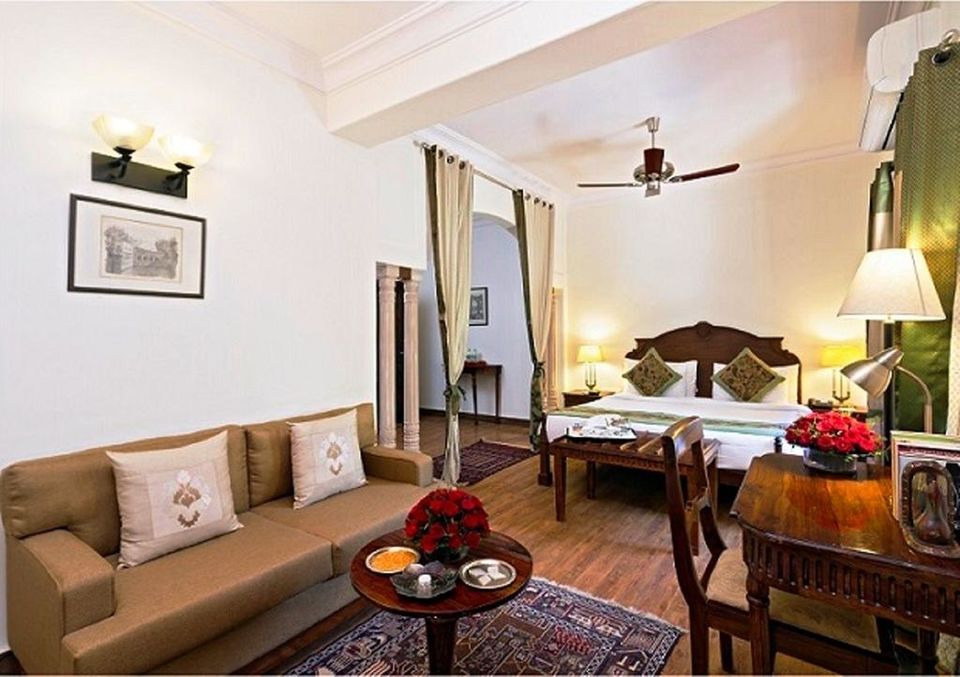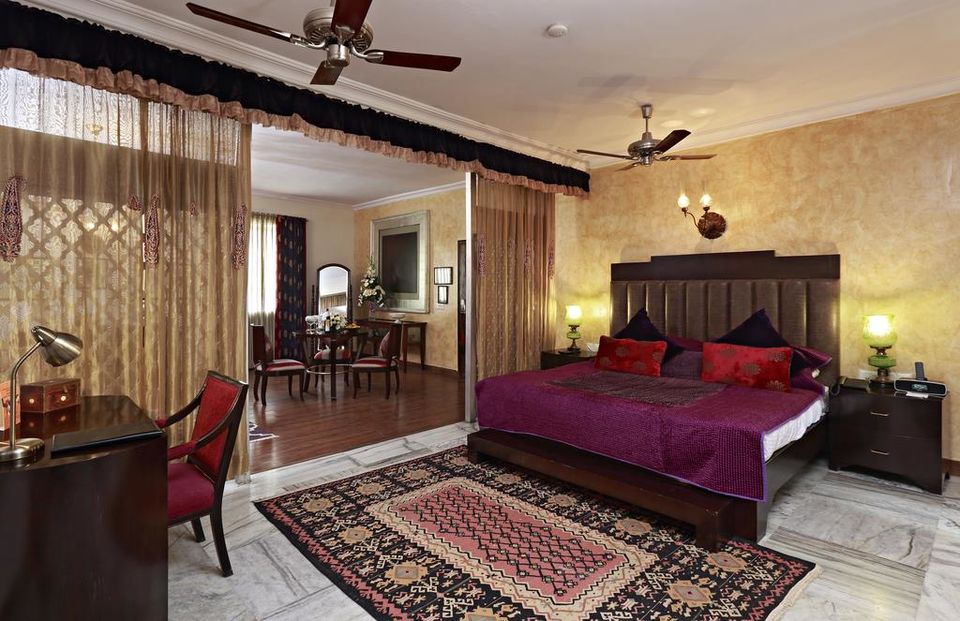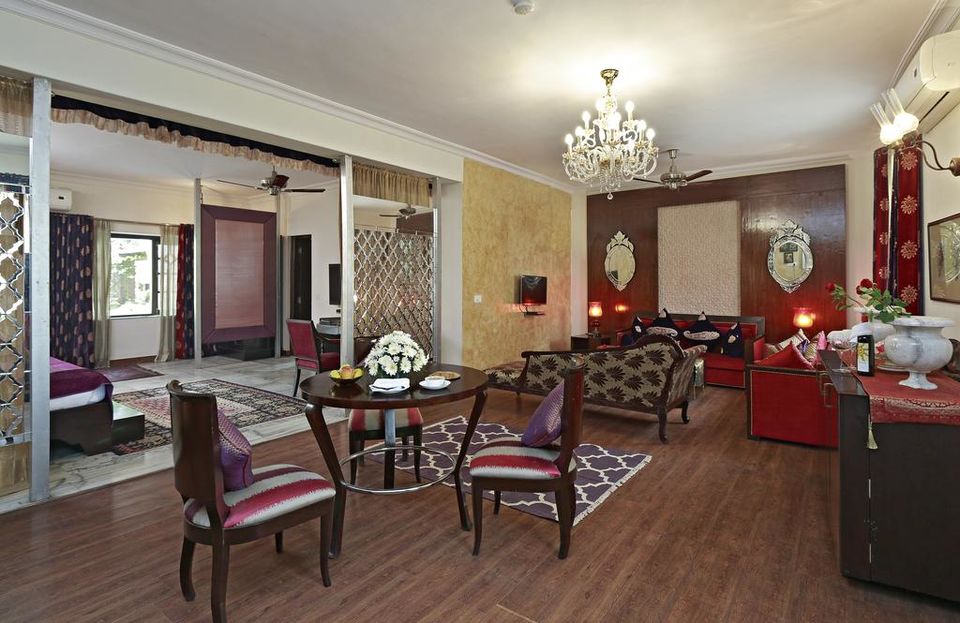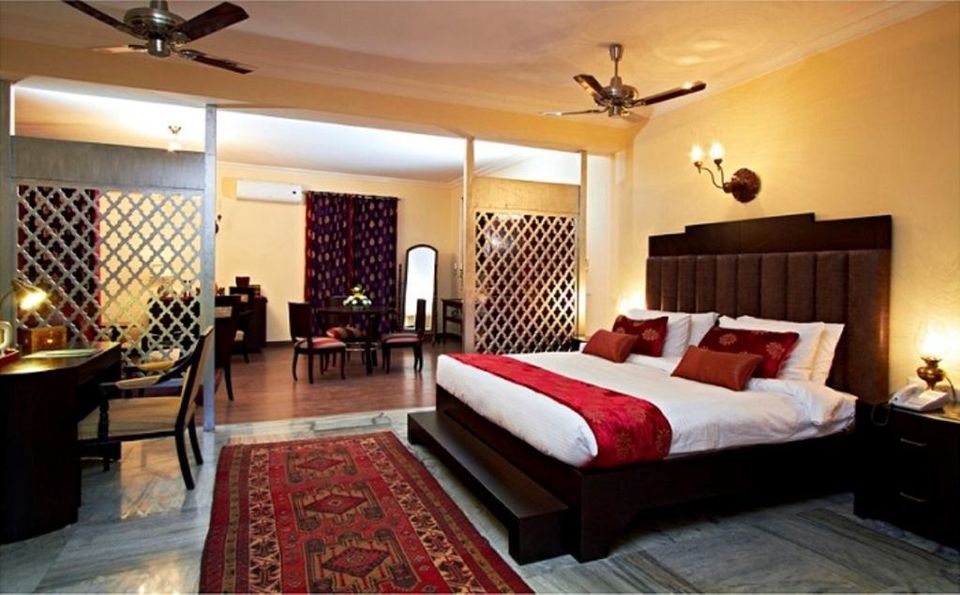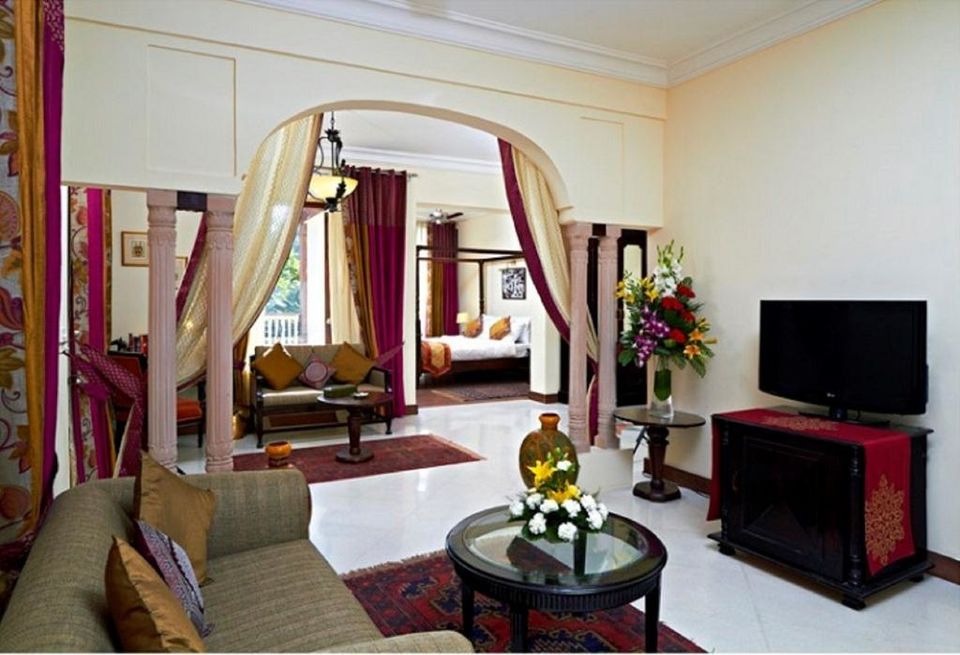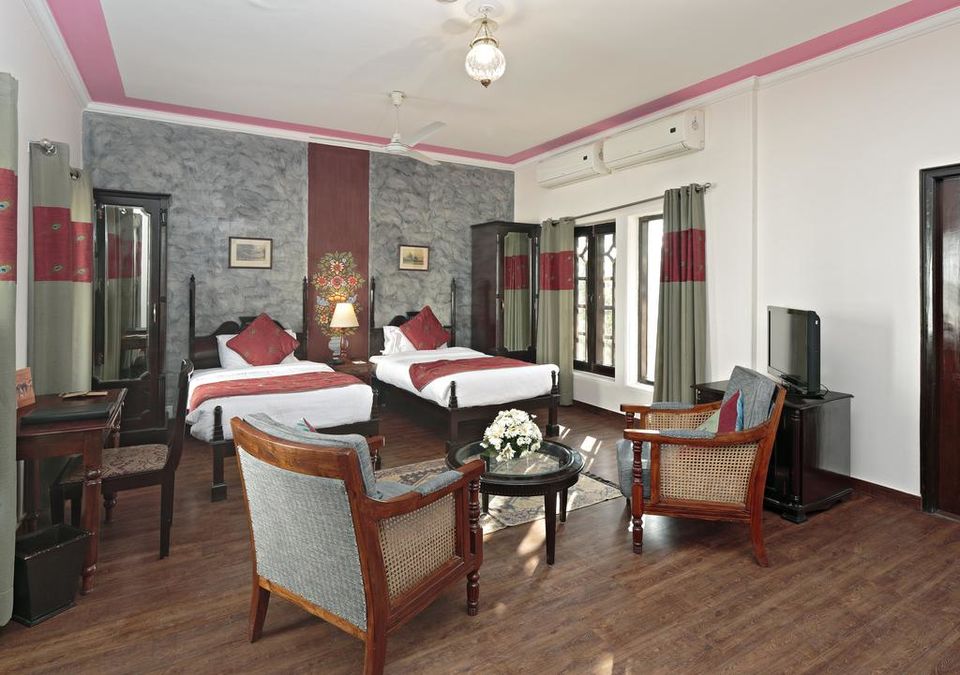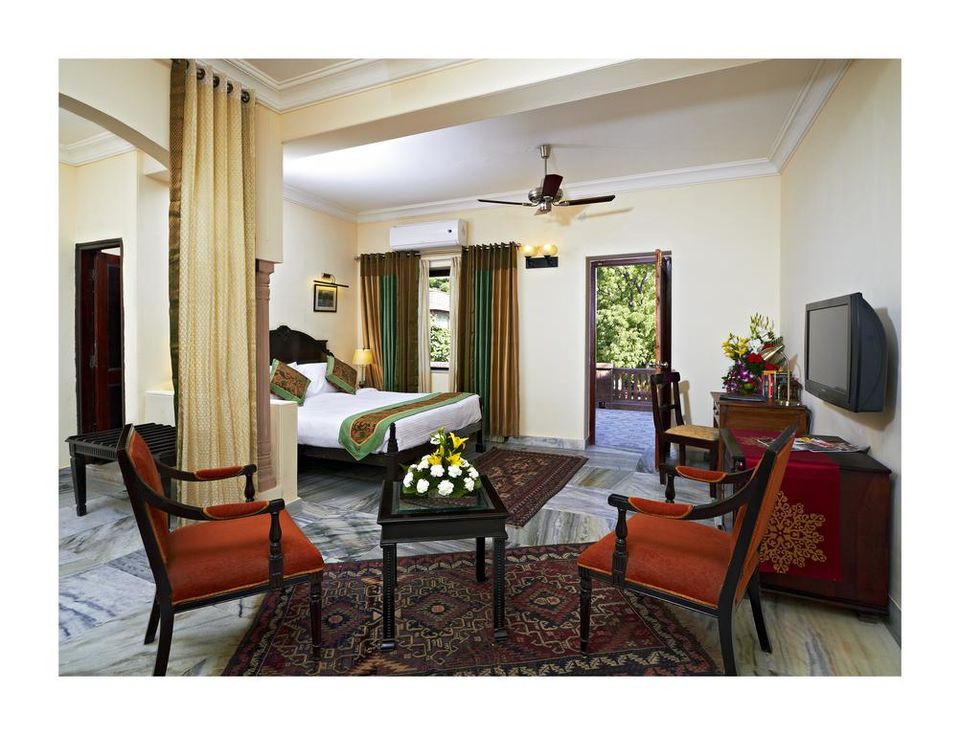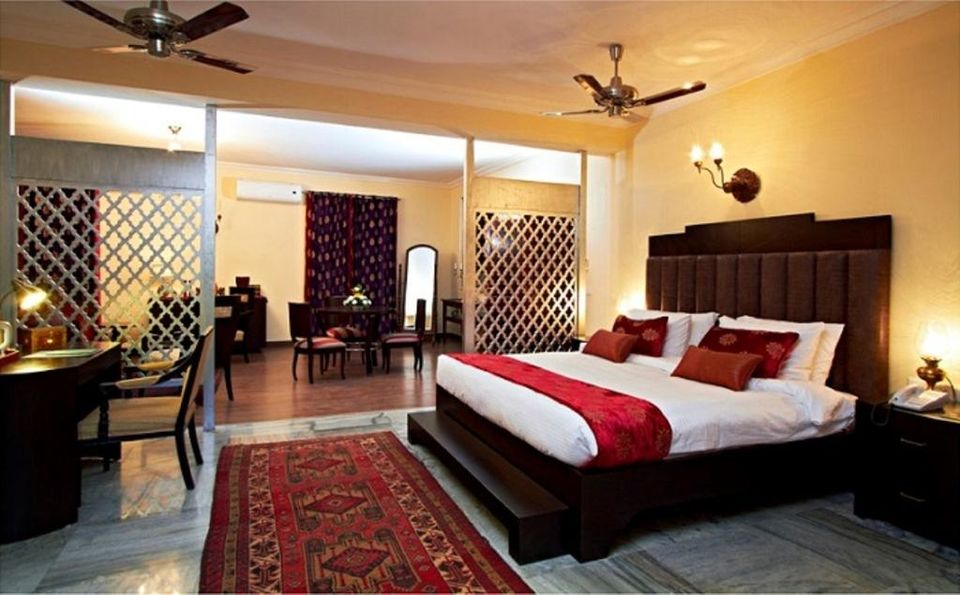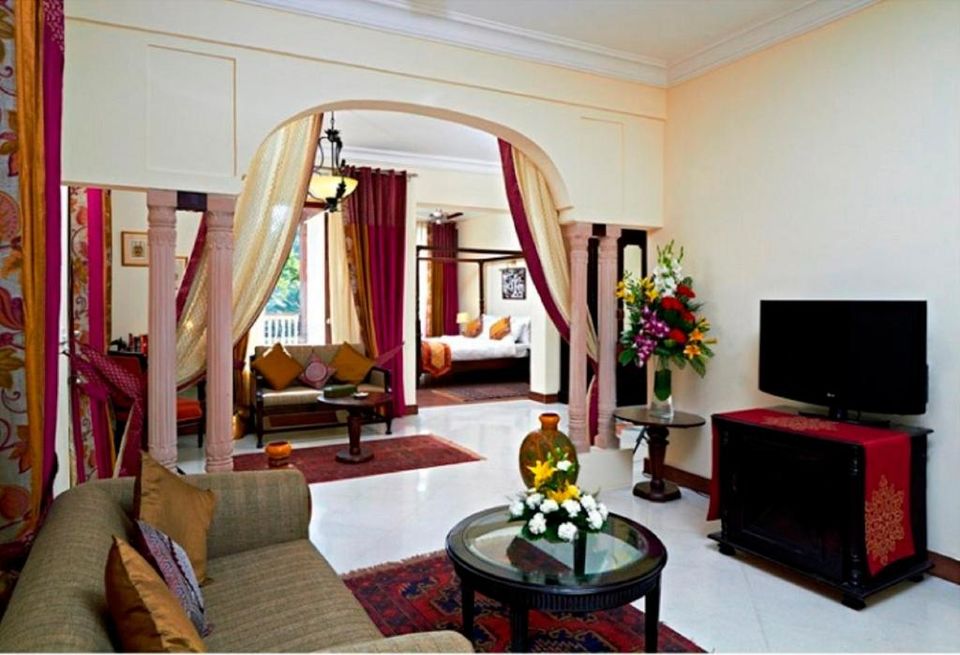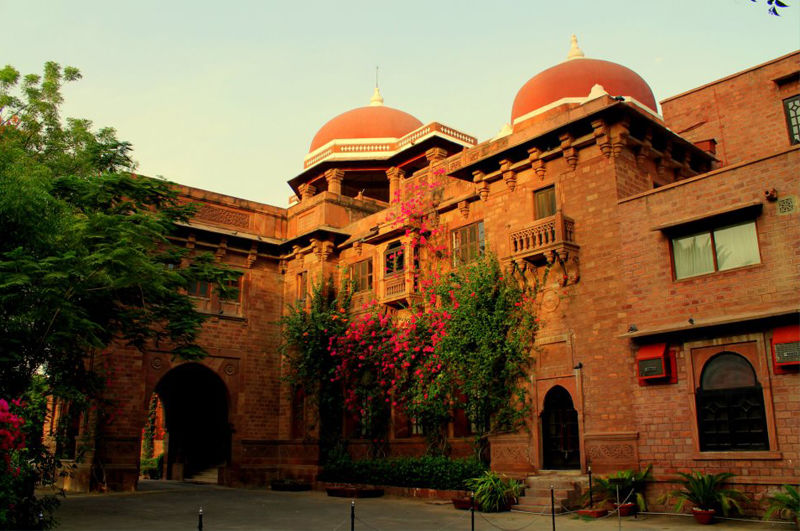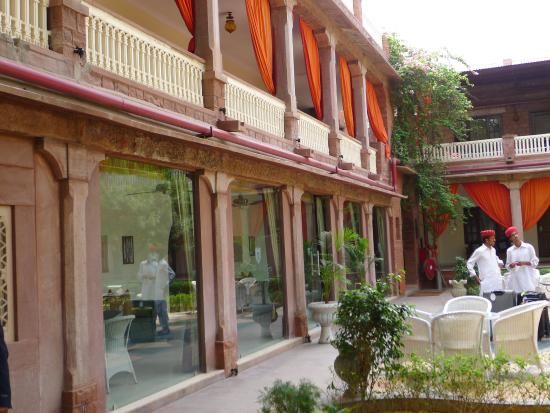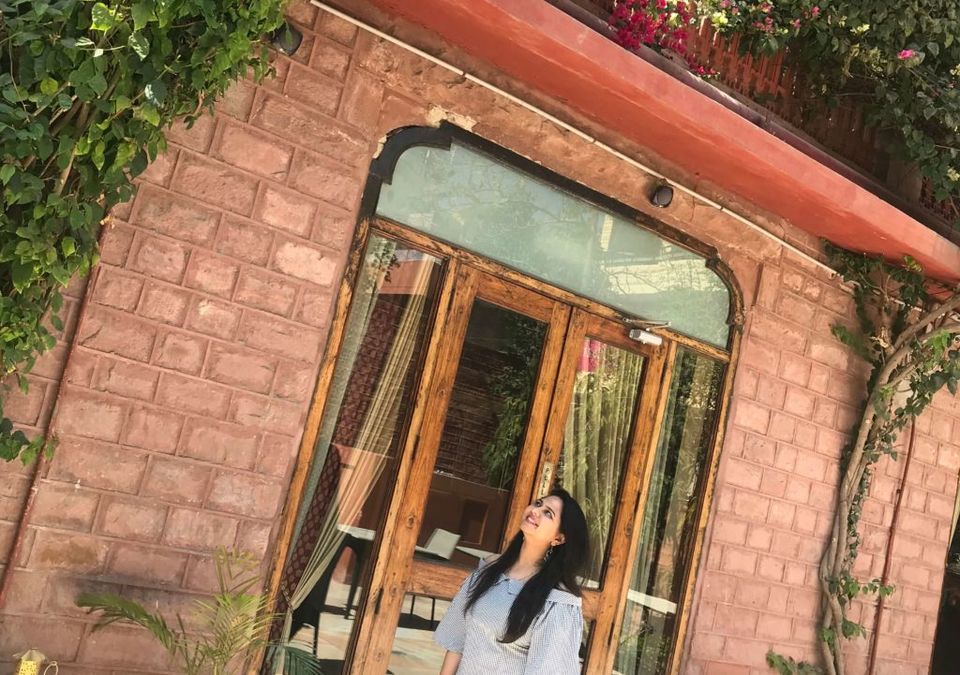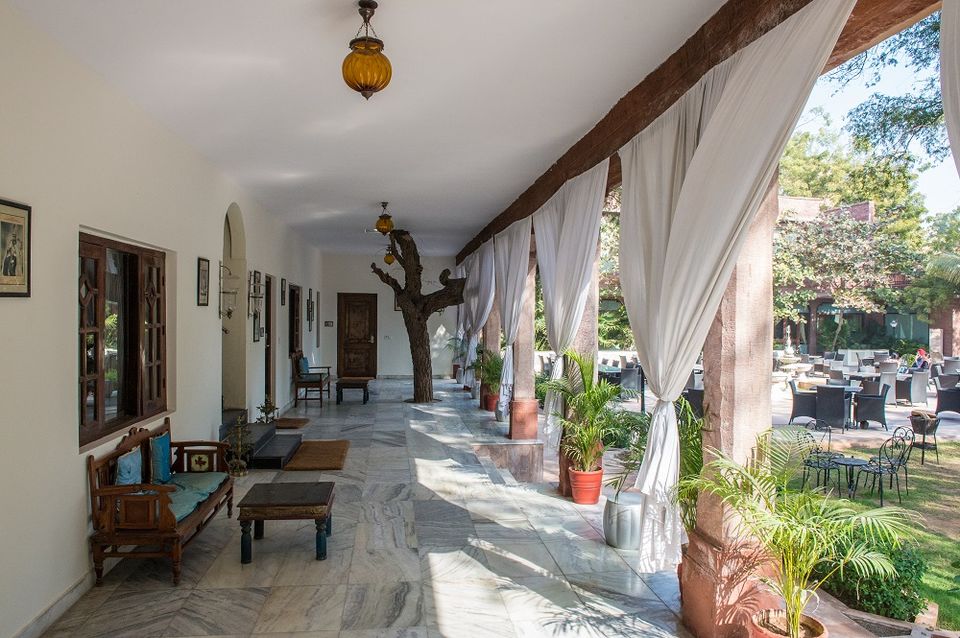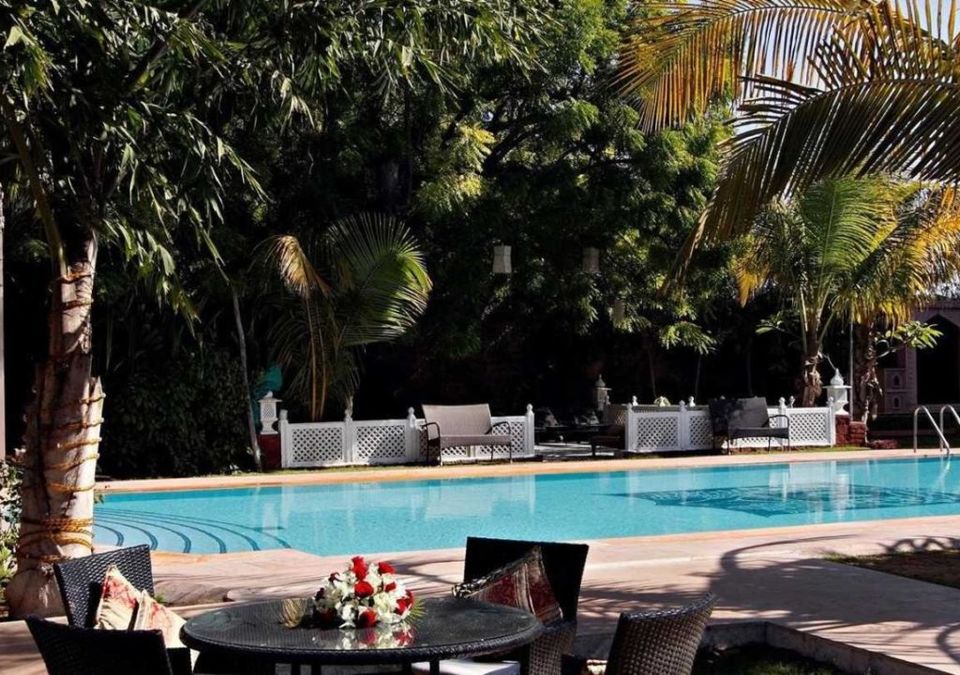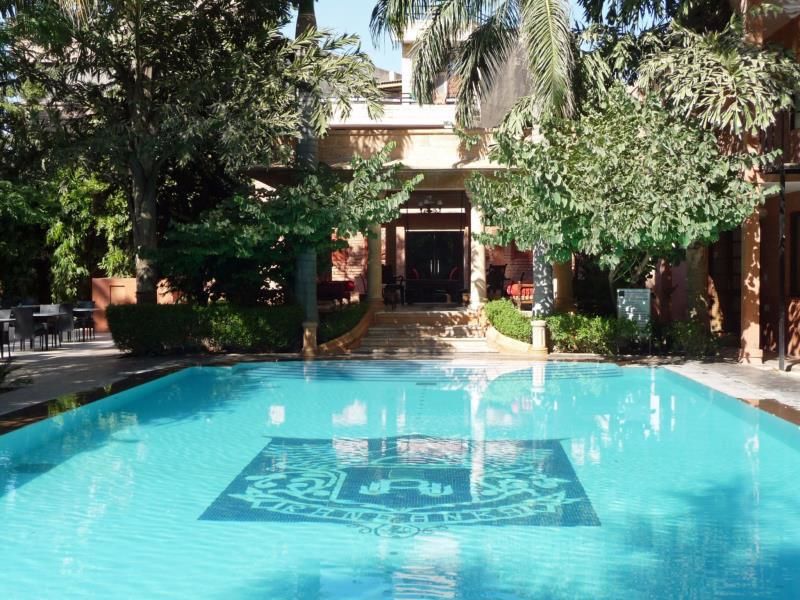 – DINE AREA –
– JODHANA COURTYARD –
Jodhana Courtyard pays homage to the culinary and various cultural arts of colonial Marwar. This contemporary and renowned cafe transforms after dusk into a romantic restaurant that complete with candlelight and mellow Rajasthani tunes.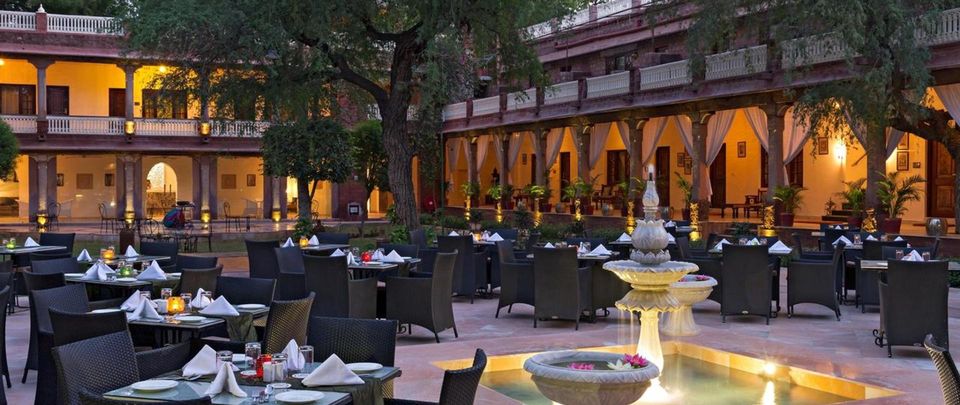 – PANCHRANGA –

Panchranga is a multi-cuisine restaurant offering continental, oriental & Indian cuisines. This Indoor dining space offers lavish buffet spreads and a comprehensive à la carte menu.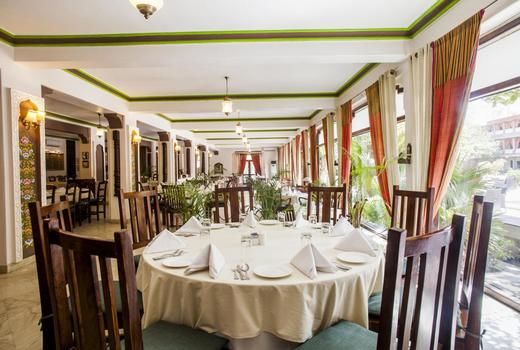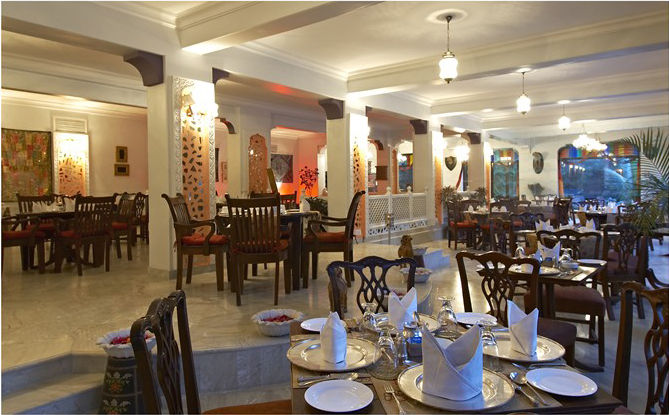 – FACILITIES –
– SPA –
A Beautiful interior Spa that offers a wide range of spa to provide relaxation to the body, A skilled professionals provides a perfect soothing message to provide relaxation.
– SWIMMING POOL–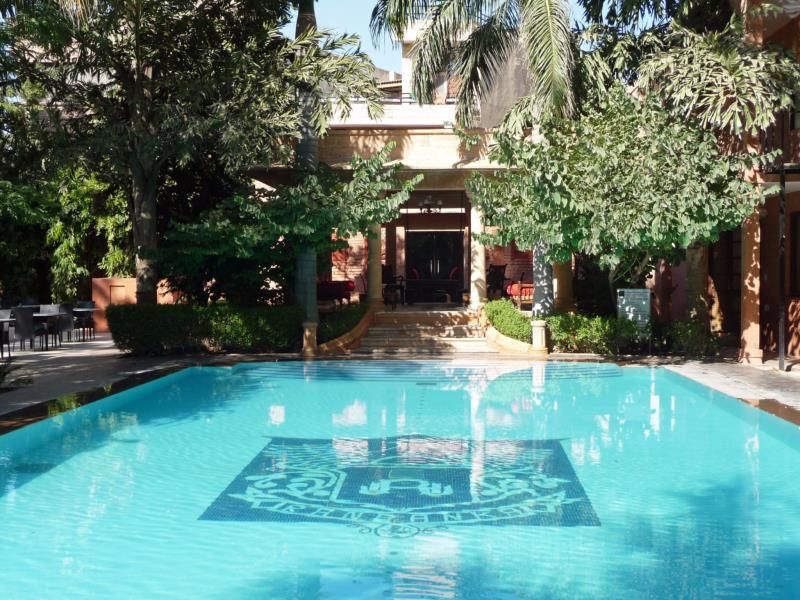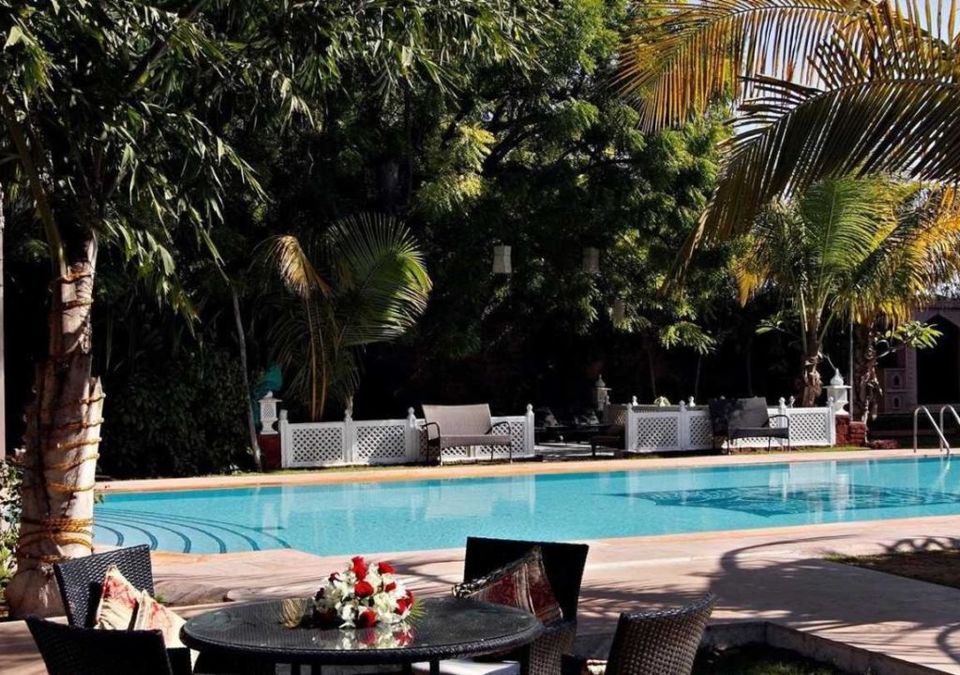 – OUR VERDICT –
So We stayed at The Ranbanka Palace for 2 nights and 3 days and it was really A Royal Stay At Ranbanka Palace Heritage Hotel in Jodhpur. I must say it was really amazing. We were humbly welcomed by the Tika which is the Indian Tradition, Later they took us to our Room, which was so Lavish and Clean as well. The view from the balcony was mesmerizing. Parts of the Palace, Swimming Pool and the Restaurant area was visible from there. They were humble enough to serve us our lunch in the room. The food there was so nice and their Hospitality and services are literally beyond everything. The staff is so kind and greet always as "Khamma Ghani", a Rajasthani way of greeting. Everything was royal and we recommend this place to all.
This blog was originally published on Love with Travel.