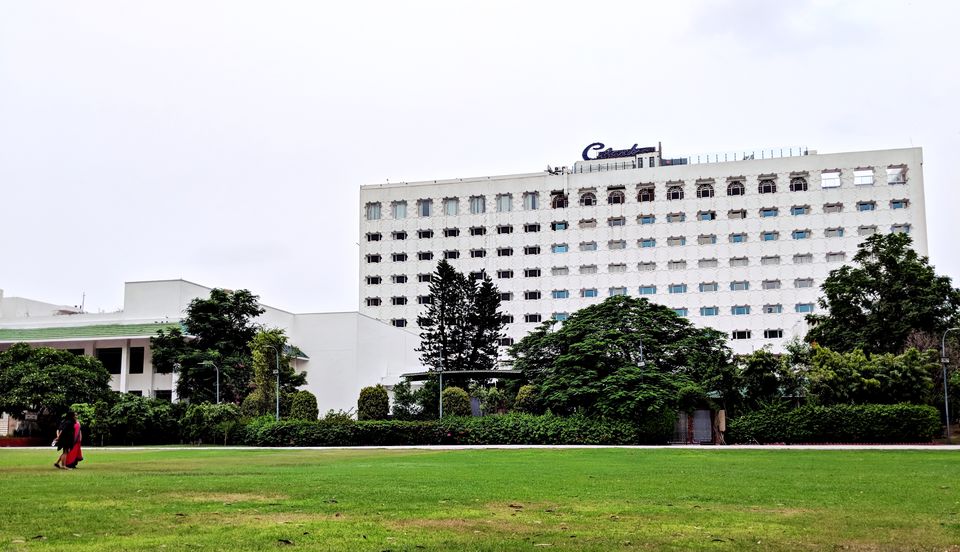 Resplendent, magnificent, colourful – these are just some of the words that have been used to describe the capital city of Rajasthan. And if you've ever been to Jaipur, you know that it is the gateway into the desert state's majestic past. It's unique culture is a rich and chaotic blend of ancient traditions and modern lifestyle – something that is depicted very clearly in one of its most iconic landmarks, Clarks Amer.
The first five-star hotel to be set up in all of Rajasthan, Clarks Amer is situated in the heart of the city, just 10 minutes from the airport. Sweeping views of Jaipur, combined with true Rajasthani hospitality, courteous staff, impeccable interiors, and delectable food make a stay at this property a visit to remember.
Ideal for
Clarks Amer is perfect for families, couples, and business travellers who enjoy luxury with a mix of the city's unique cultural heritage. It is located just 10 minutes from the airport and serves as the perfect base to explore everything that the Pink City has to offer.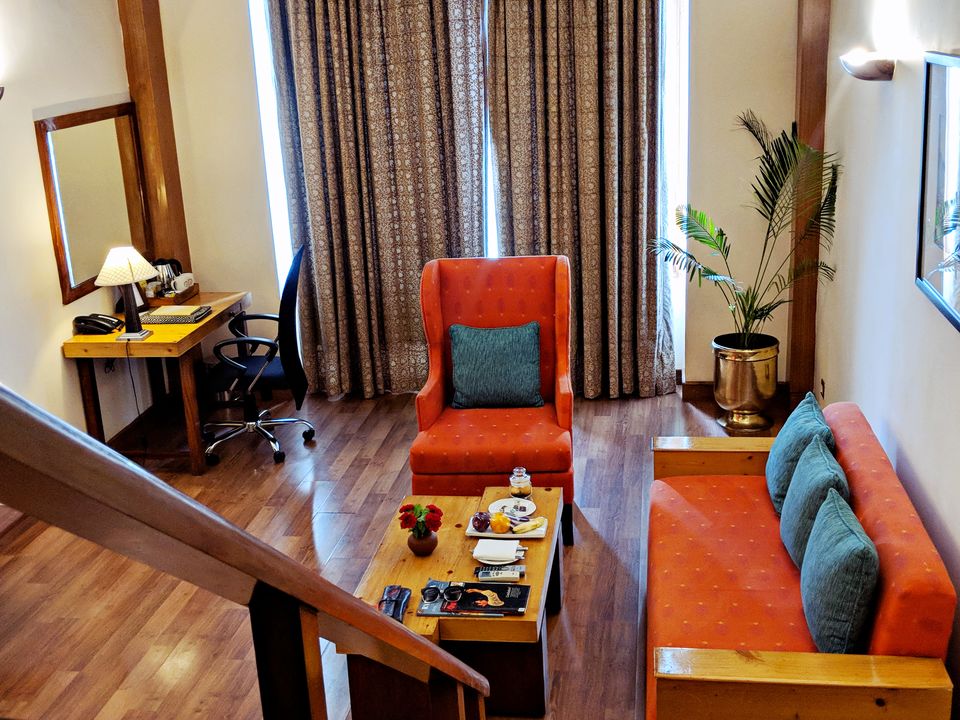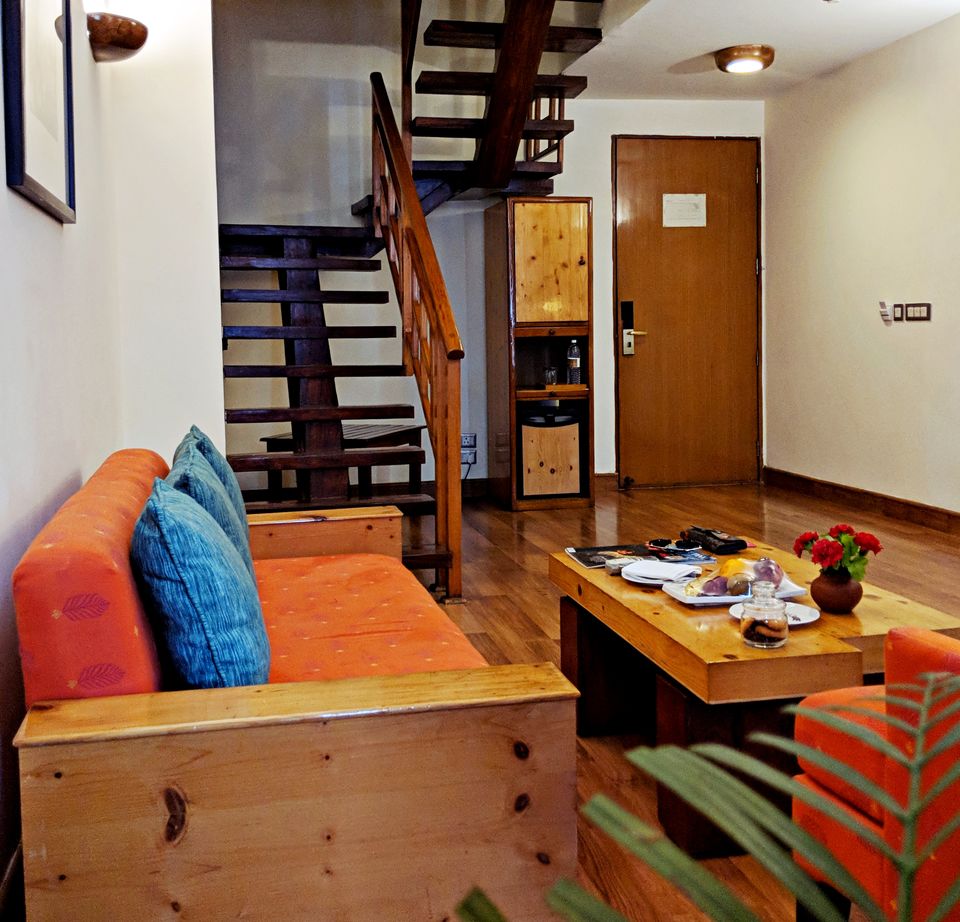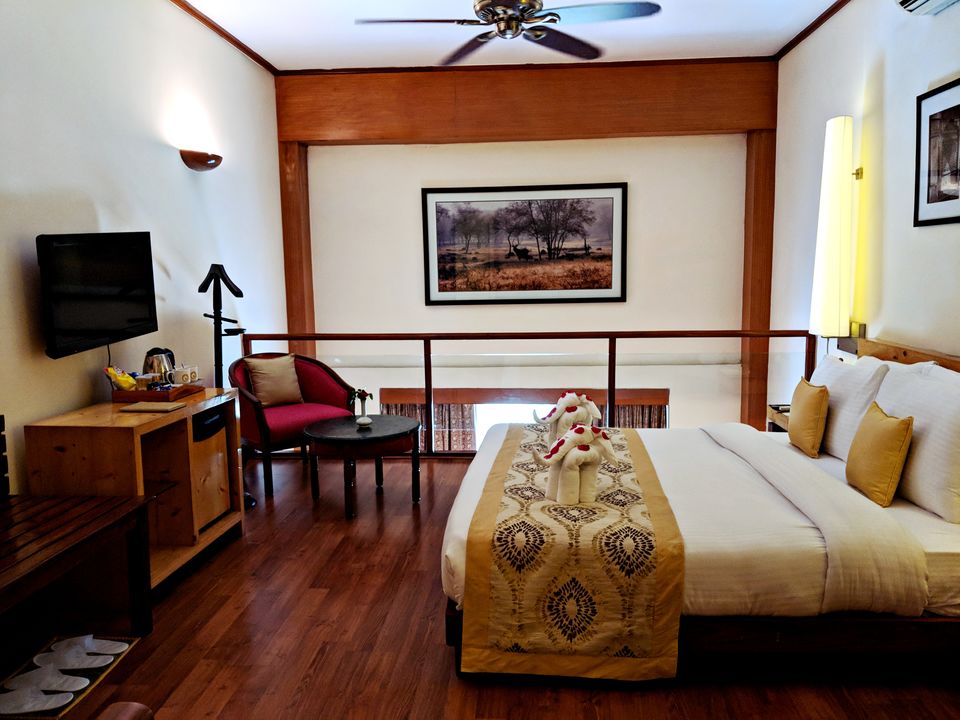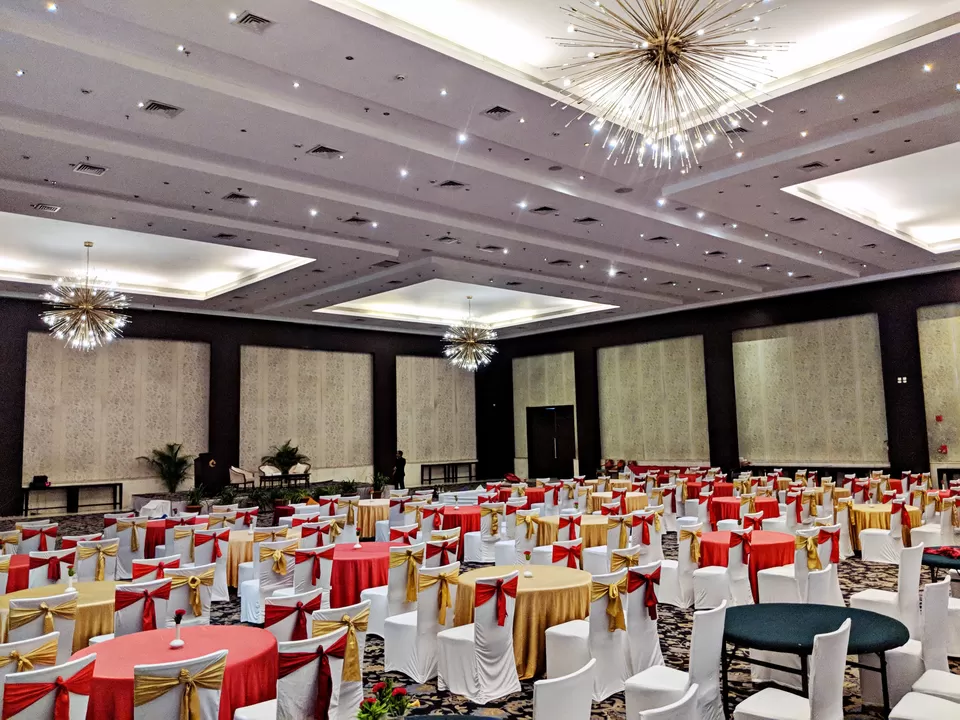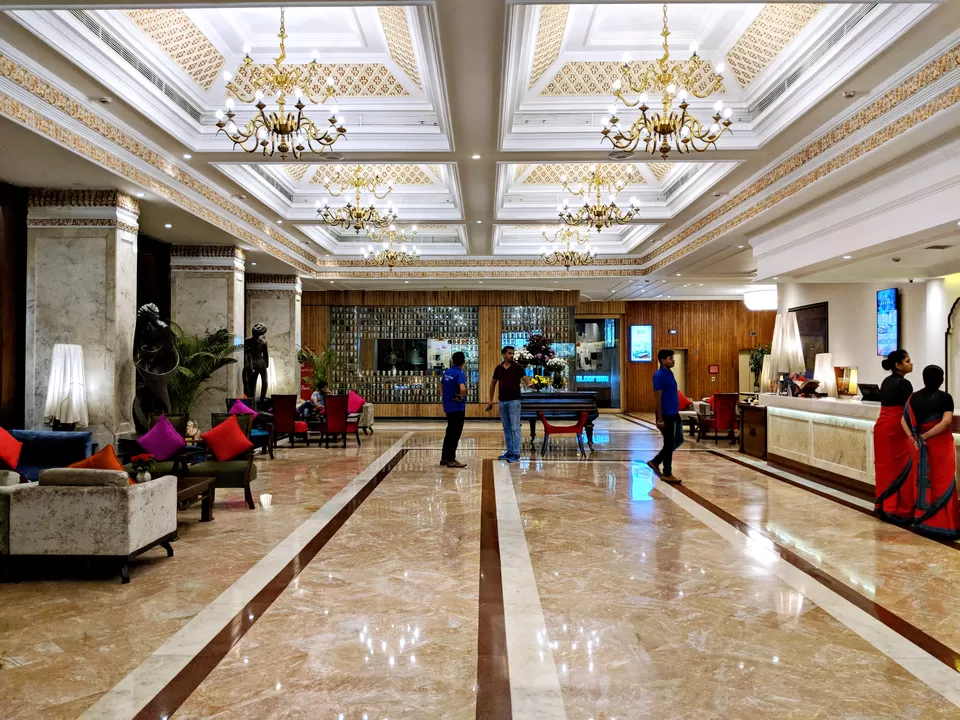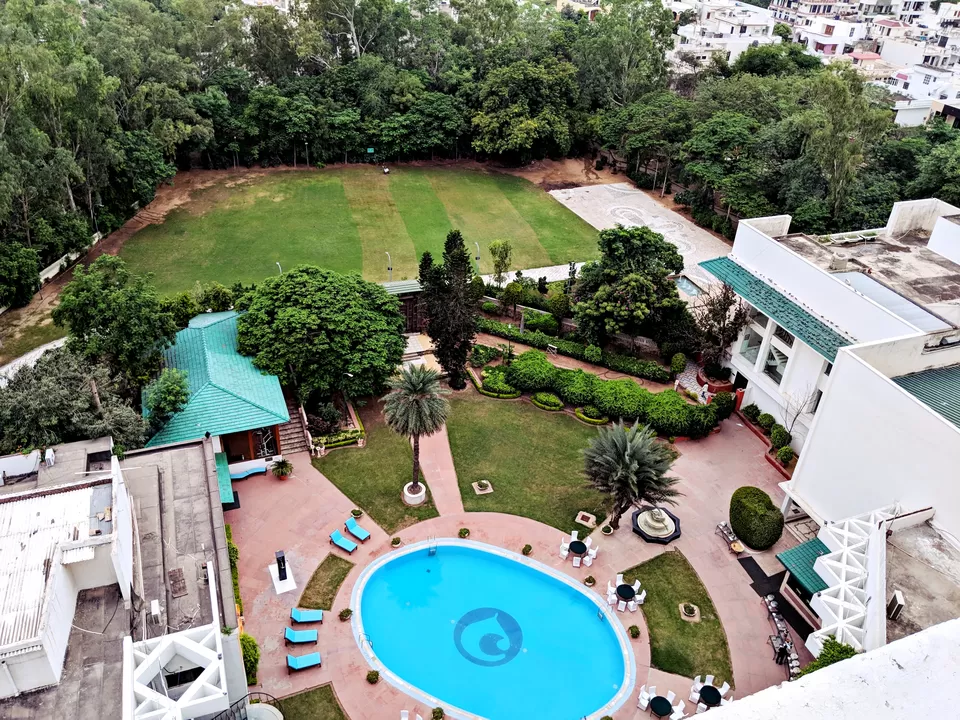 About the property
As our driver pulled in through the gates of the hotel, we were greeted by views of magnificent lawns and lush green surroundings – something you would rarely find in the capital of a desert state. After a warm welcome with a tika ceremony, we were promptly escorted to our Penthouse on the eighth floor. With a duplex arrangement, a study area, luxurious bedroom, marble bathroom equipped with a bathtub, shower, and Kama Ayurveda toiletries, we knew that the next two days were going to be all about pampering, luxury and indulgence.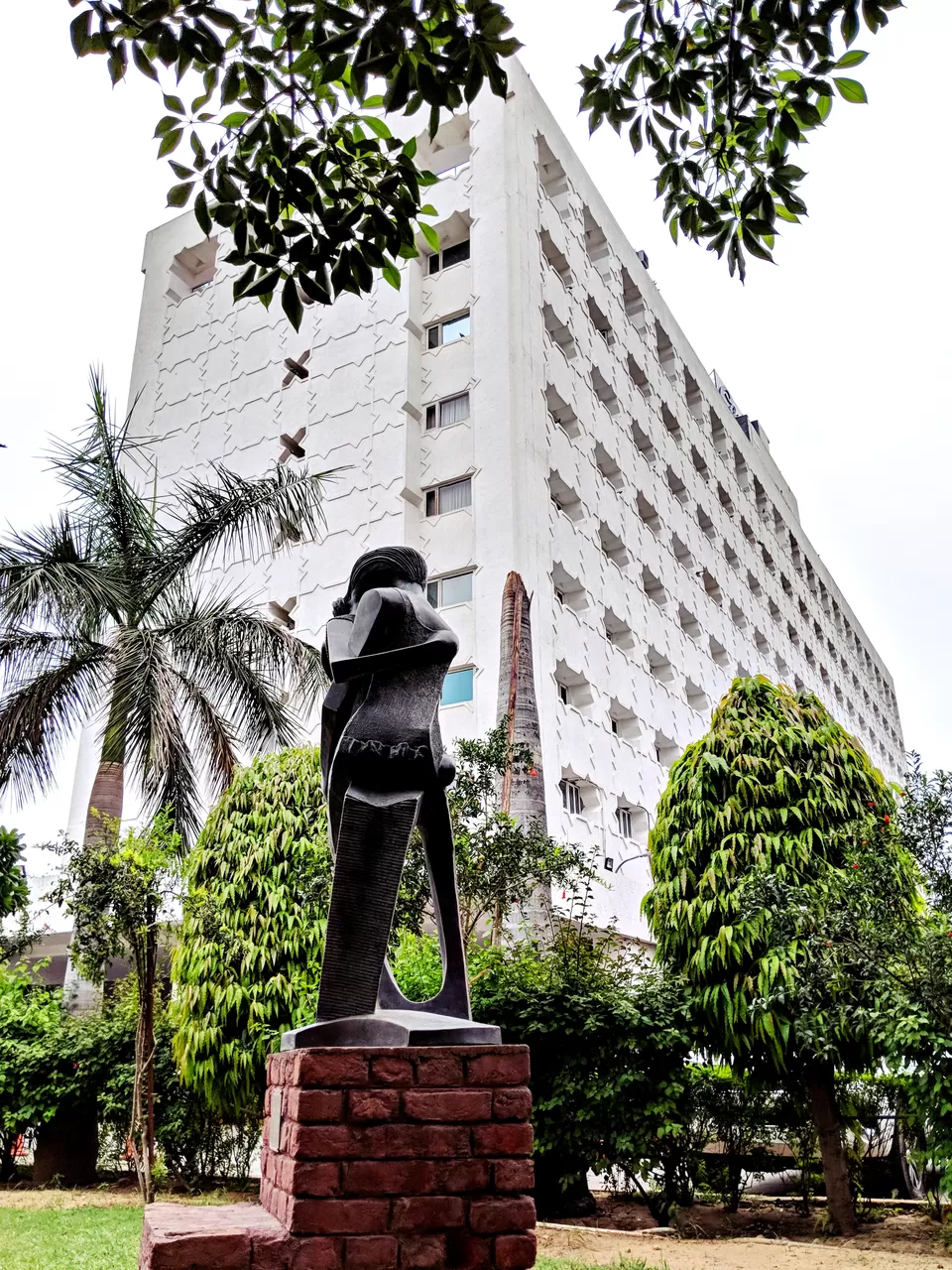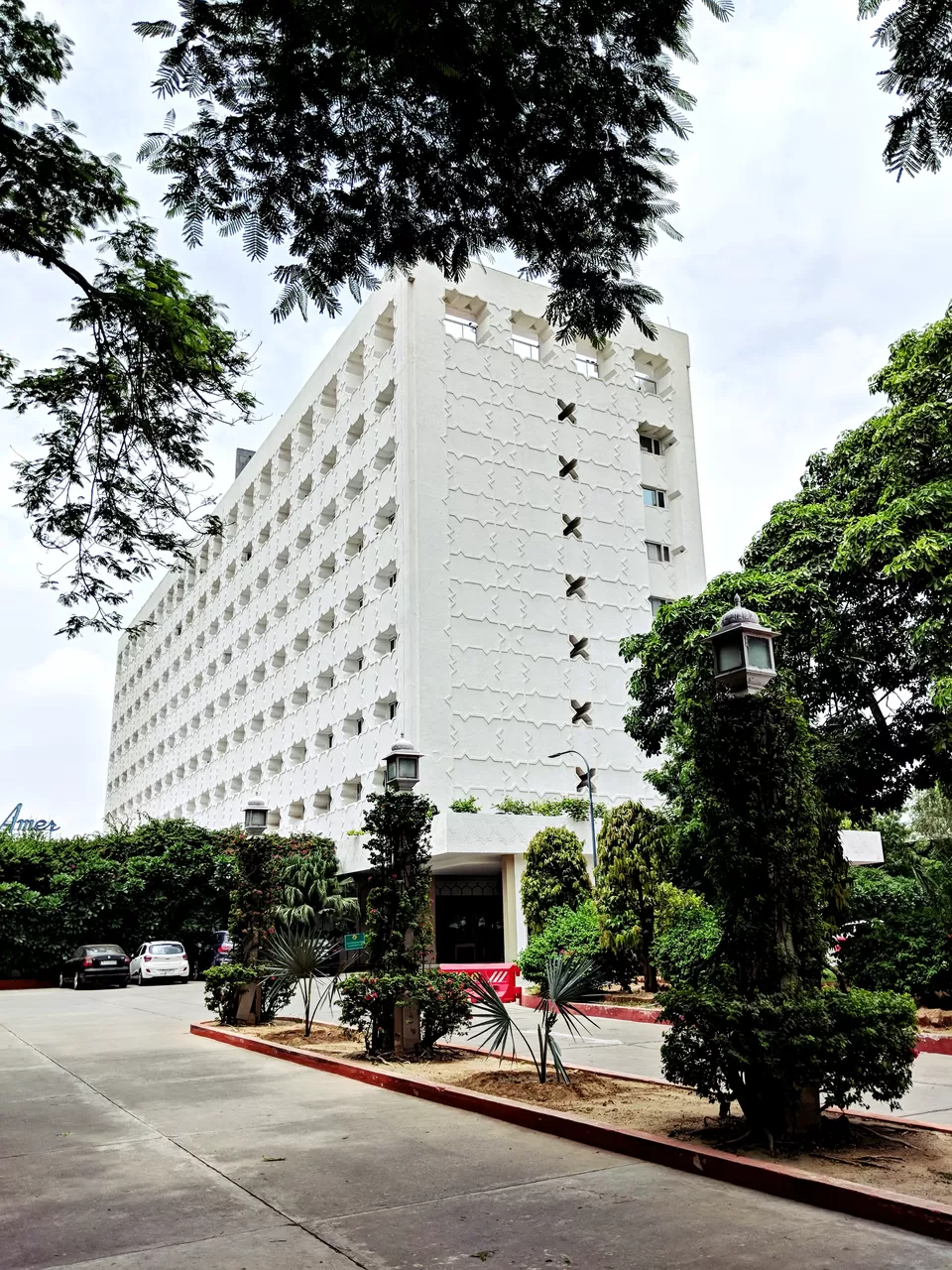 The hotel has eight occupied floors with 217 rooms divided into four types of accommodations – Superior Rooms, Club rooms, Penthouses, and Presidential Suites. Each of the rooms has modern wooden furnishing, minimalist decor and just a splash of colour with some traditional Rajasthani upholstery. If you're looking for rooms with a great view, opt for one of the penthouses, which are located on the highest floor and overlook not just the hotel lawns but also the city.
Clarks Amer boasts of being Rajasthan's first five-star property, set up over five decades ago when the concept was still nascent in India. Through the years, while Jaipur has changed drastically, the hotel has managed to retain its iconic status as well as preserve its charm. And while you will find all the aspects of a modern, luxurious stay here, you will also be surprised by the heartwarming hospitality and personalised touch – which is the very essence of Rajasthani culture and often something that is difficult to find in corporate hotel chains.
Facilities
The property is like an oasis in the middle of a desert, boasting of one of the greenest landscapes in the city, which is rapidly developing into a concrete jungle. It has two large lawns – Rama Bagh and Semal Bagh (named after the Semal trees growing here), each with a capacity to house between 1,500 to 2,000 people. The hotel is one of the most popular choices in Jaipur for hosting large events and weddings. In fact, the closing ceremony for Jaipur Literature Fest each year is held at Clarks Amer. The hotel also has several banquets and a 10,000 square feet pillar-less hall equipped to host an event of any scale.
The rooms, as I mentioned above, are fully equipped with all modern amenities – television, seating area, study, modern bathrooms, and WiFi. In addition, the hotel offers a well-equipped gym, swimming pool, and walking path for guests who would not like to give up on fitness even while holidaying. You can access these at any time during the day.
And when you're tired from all the working out, you can spend an hour or two relaxing at their world class spa. The Samaya Spa specialises in Swedish massages. With a soothing ambience and relaxing vibe, the spa is the perfect place to unwind after a long day. You can go for a massage, facial, steam, sauna, or all four. All the oils and other ingredients used in the massages are imported specially from Thailand and great care is taken to give you the best experience possible.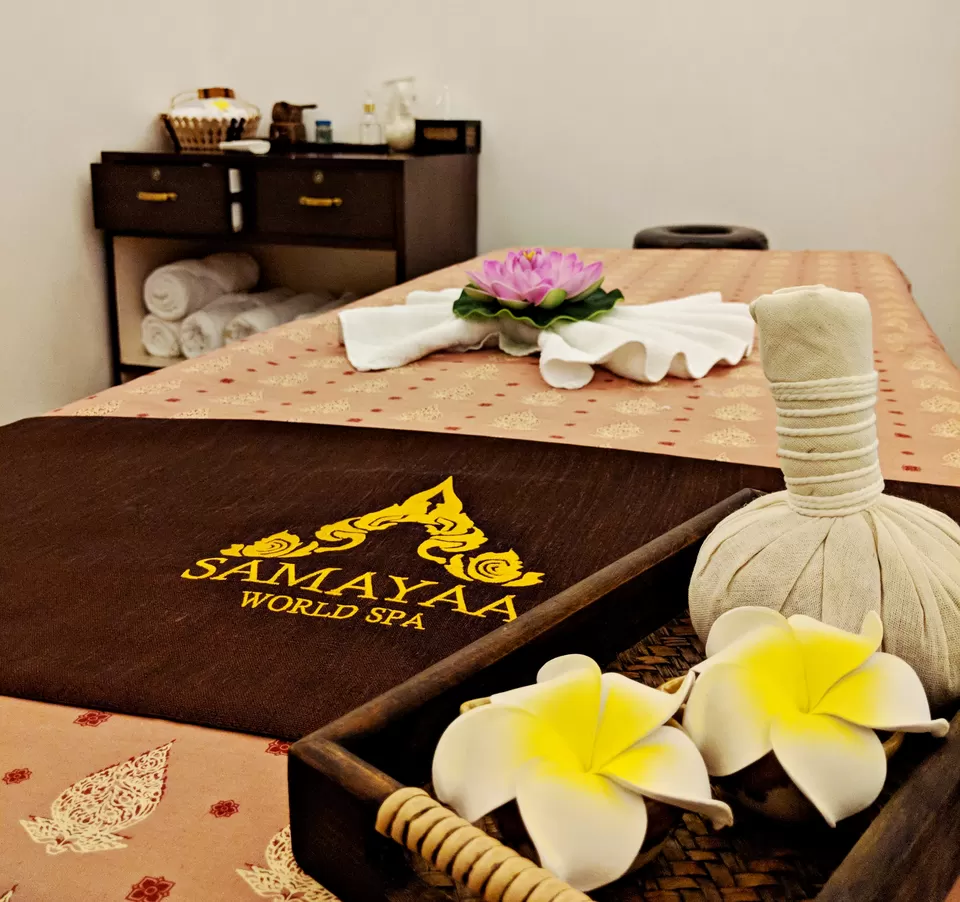 Food
Food is a major part of Rajasthani culture and great care is taken here at Clarks Amer to give you the best culinary experience possible. The hotel has five different restaurants serving meals on an elaborate menu, featuring dishes from several cuisines. You can enjoy a choice of traditional Rajasthani food, or choose from Pan Asian, Italian, North Indian, and excellent baked items to satiate your palate.
Zolocrust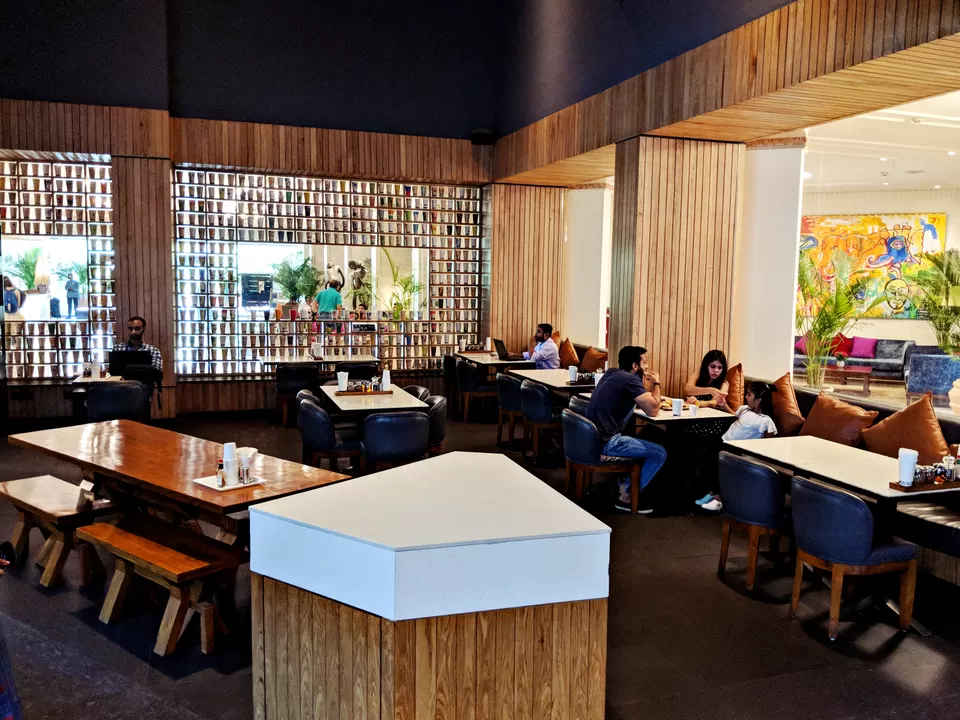 Zolocrust is perhaps the hotel's most popular restaurant cafe. It is a completely chef-operated, 24-hour cafe that produces some of the best pizzas and bakes in all of Jaipur. What this means is that everything at the restaurant is handled by chefs – everything from preparing food to serving and cleaning the dishes. They even grow their own produce!
Located on the ground floor of the hotel, Zolocrust offers a choice of delectable sandwiches, soups, salads, cakes, pastries, and shakes. All of the bakery items for the entire hotel are prepared here, including all breads, muffins, and cakes. The restaurant recycles almost 80 per cent of its waste to create compost. A number of ingredients used in the kitchen are also grown inside the hotel premises.
Must try items: Pizza Al Caprino, Yasai Yaki Udon Noodles, Dark Chocolate & Hazelnut Shake, and the Classic Apple Pie
Durbar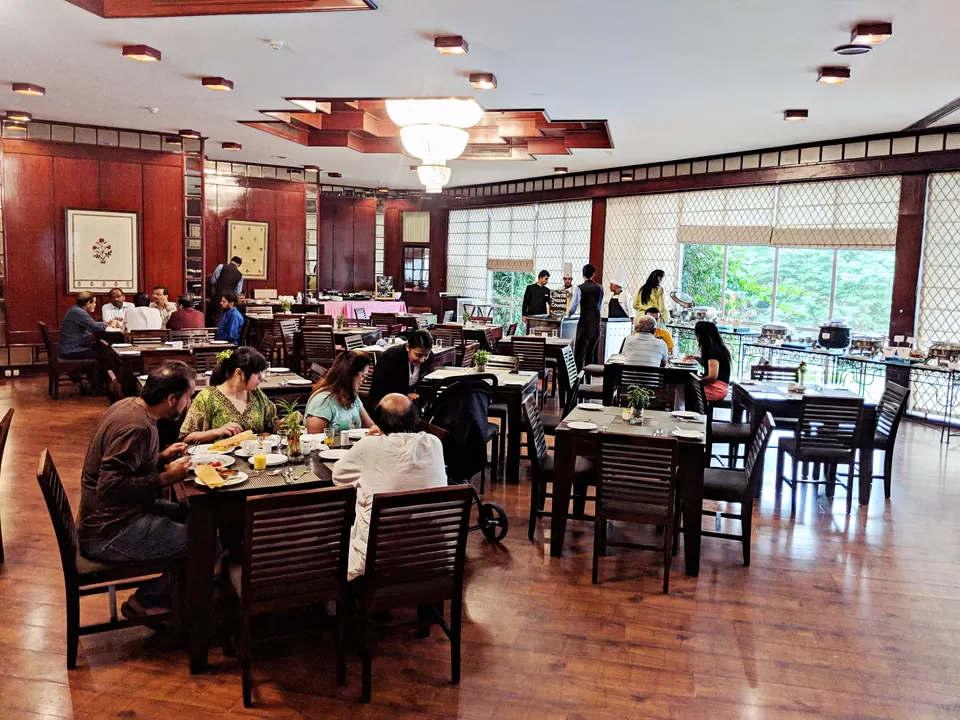 Durbar is the hotel's North Indian and continental restaurant offering an elaborate menu for breakfast and dinner. If you're looking for a great fine-dining experience with the family, this is the place to be. They also have breakfast and dinner buffets.
Must try items: Dal makhani, laal maas, palak paneer, South Indian breakfast
Dhola Maru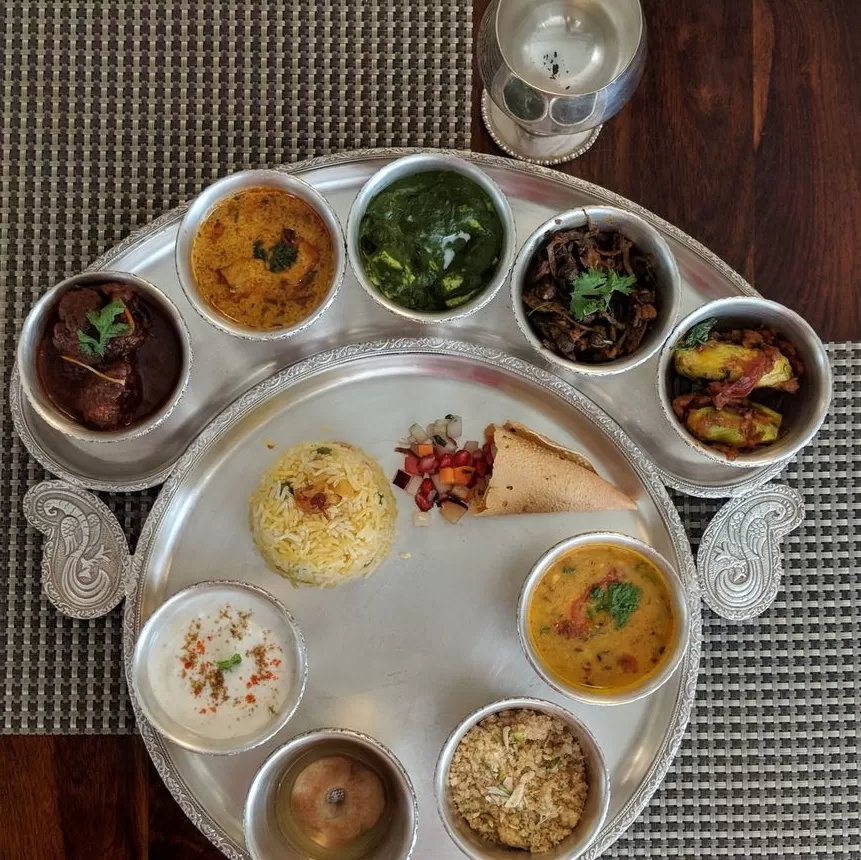 An authentic Rajasthani experience is how you can define Dhola Maru. If you're in Jaipur, this is one place you shouldn't miss. With a colourful decor, traditional music, and staff that treats you like royalty, you're bound to be enthralled by an experience at this restaurant.
Must try items: Traditional Rajasthani thali, baked malpua
taBlu Rooftop Cafe Bar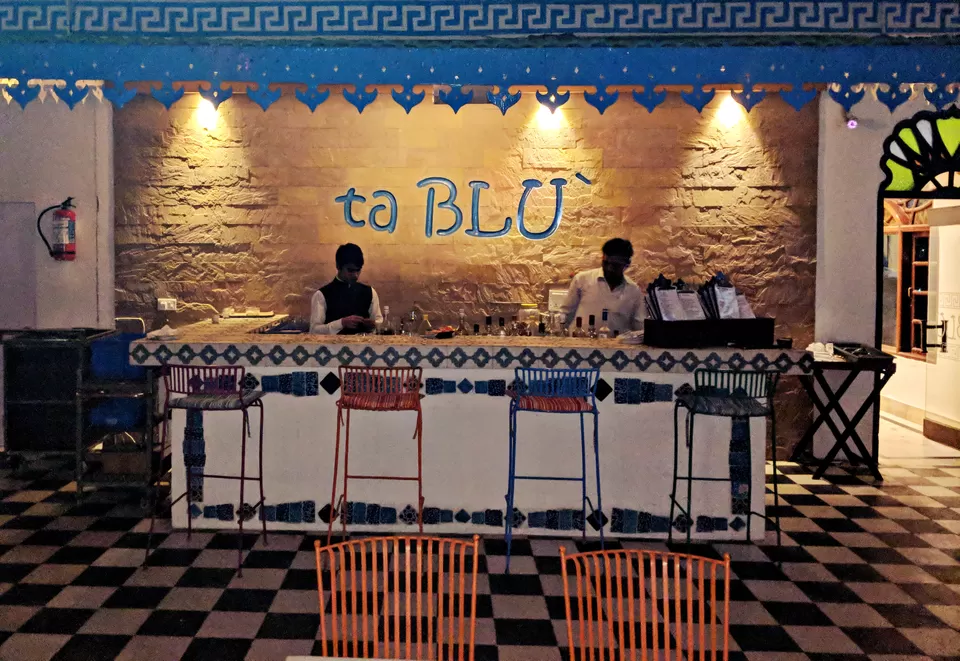 With a white and blue decor, dimly lit ambience and mellow music, taBLU offers an open-air setting to enjoy the evenings with your choice of drinks and snacks. The rooftop bar is also popular as a live-music joint in Jaipur, with the management of Clarks Amer being personally involved in organising most shows. They also have a ladies night on Wednesdays.
SORA
SORA is Clarks Amer's Panasian rooftop restaurant and bar. Located on the ninth floor, it offer the best night-time views of the city and has the perfect ambience for dining with your spouse or loved ones.
Must try items: Grilled fish, Thai red and green curries
Things to do in and around the property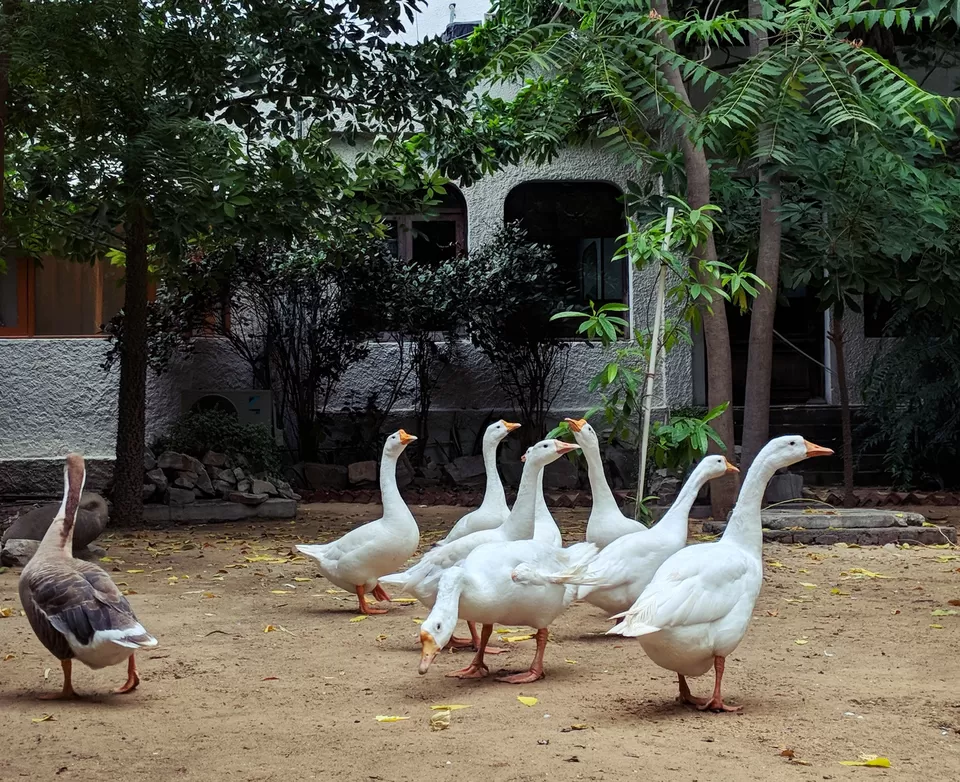 Go for a swim or a workout session at the gym: There's nothing like relaxing in the pool after a long and tiring day. Enjoy a swim anytime during your stay and maintain your fitness levels at the fully-functional gymnasium.
Unwind at the Samaya Spa: The hotel's in-house spa is the perfect place to unwind from your hectic schedule. Opt for a massage or just a quick session in the steam room and let go of all your tiredness.
Spend some time in the animal enclosure: The hotel's executive director, Timmie Kumar, is extensively involved in charitable and animal rescue work. As a result there is also a small animal enclosure within the hotel premises housing geese and emus. You can request for a visit around the area and spend some time with the lovely birds.
Explore the poly-house: The hotel has a greenhouse on the property where they grow a variety of their produce. You can get a tour of the poly house and see how the produce is grown and harvested for use in the kitchen. If you want, you can also get a kitchen tour at Zolocrust to get an idea of what goes behind the functioning of a 24-hour chef-operated restaurant.
Nature walk around the hotel: The hotel boasts of having one of the greenest landscapes in the entire city of Jaipur. They have a lawn called Semal Bagh after the number of semal trees growing at the premises. Apart from that they have a walking trail covered under a canopy of trees. You can explore the areas by yourself or request for a tour and the staff will happily take you around.
Go on a heritage visit around Jaipur: Clarks Amer can organise a heritage tour around Jaipur for you to experience the city to its fullest. They do have their own heritage tours covering several monuments and markets, however, if you want something more personalised, you can definitely get in touch with them.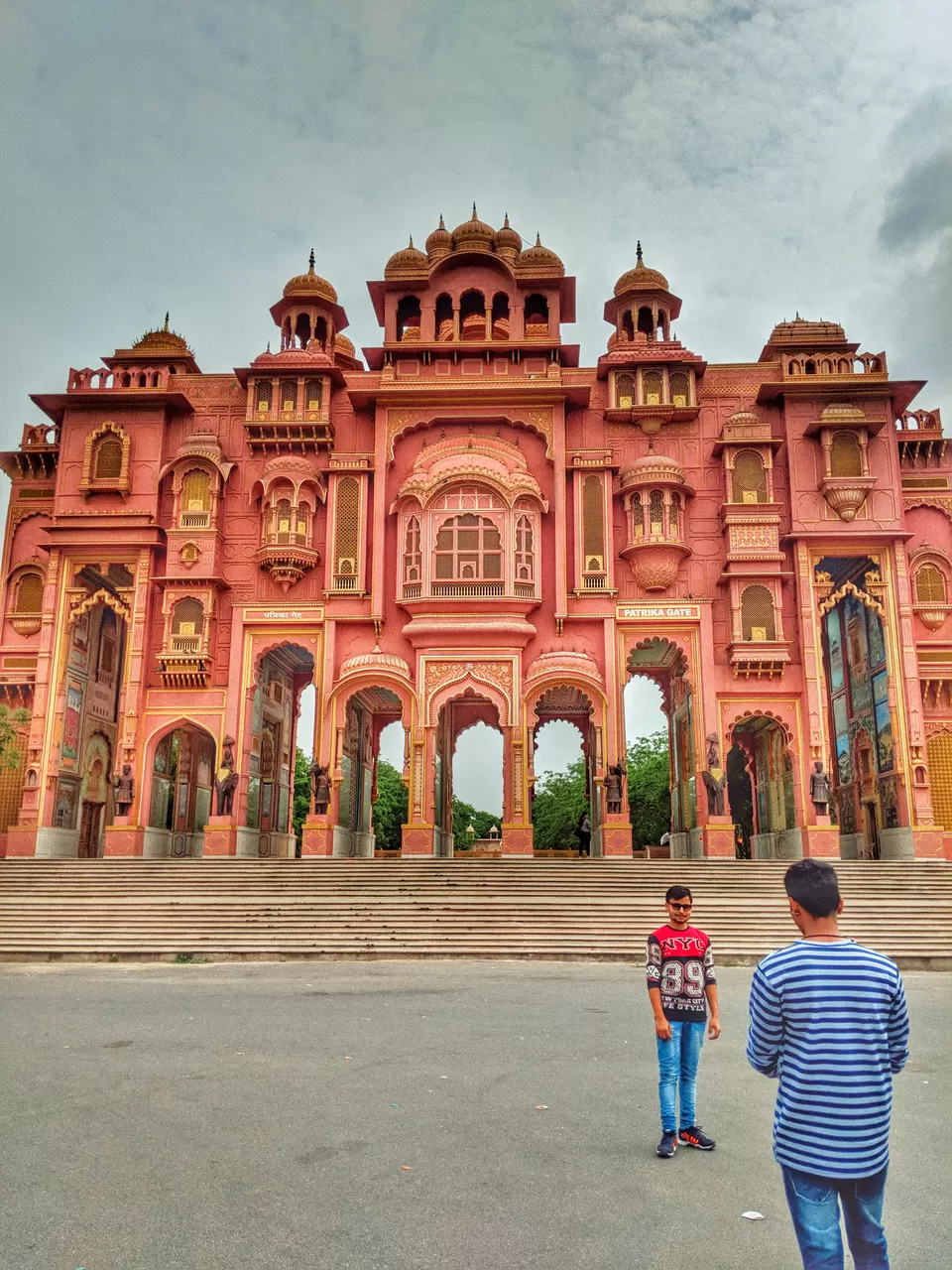 Initiatives
What impressed me most about Clarks Amer is the initiatives that have been taken by the hotel to become more environmentally conscious and to give back to society. The hotel not just has one of the greenest covers in all of Jaipur, but has also started work on reducing use of plastic. They've switched to paper straws and cutlery and are working on opening a bottling plant within the hotel to do away with plastic water bottles and replace them with glass ones. Not just that, the hotel also ensures that the food waste created is not thrown but is used instead to create compost.
In an attempt to reduce its carbon footprint, Clarks Amer has started Seeds of Change campaign where they're planning a tree-plantation drive in Jaipur to plant 10,000 trees. Besides this, they also support an NGO called Help In Suffering which helps injured animals and those in distress by rehabilitating them and finding them more loving homes.
How to get there
By air: Taking a flight to Jaipur International Airport is the best way to reach Clarks Amer. The property is just a short 10-minute drive from the airport and the staff can arrange a pick-up and drop for you from there.
By train: Jaipur Junction is the major railway station which is extremely well connected to the rest of the country. It serves as the headquarters of the Northwestern Railway Zone and is also a pitstop for the famous luxurious train – Palace on Wheels. Clarks Amer is located at a distance of about 10km from Jaipur Junction and takes around 25 minutes to reach.
By road: Jaipur has a well-connected network of roads. The major national highways connecting it to other cities are NH 48, NH 11 and NH 12. If you're in the mood for some adventure, a road trip to Jaipur is a great idea. If you're coming from Delhi, Jaipur is just a 5-hour journey. Once you enter the city from NH48, it takes about 35-40 minutes to reach the hotel depending on the traffic conditions.
A stay at Clarks Amer will help you revel in the lap of luxury, culture, and history. For prices, please visit the official website of the hotel.
In association with Clarks Amer.
Have you been to Jaipur? Share your experience with millions of readers on Tripoto.
Frequent Searches Leading To This Page:-
rajasthan tour packages from Mumbai, rajasthan tour packages from Mumbai by air, rajasthan tours, rajasthan honeymoon packages, rajasthan tour packages from Jaipur, cheap Jaipur tour packages, rajasthan tour packages