During our trip to Phuket, we wanted to spend few days at Patong as we have heard many things about its nightlife and shopping streets. However, after spending few days in Patong there came the time when we felt to leave its noisy street. we wanted to spend rest of our trip in the Karon area where the beach was really mesmerizing, less crowded, far from pubs, nightclubs, bars and also from the shouts of tuk-tuk and massage. It was the time when we selected Grand Sunset Hotel.

– THE HOTEL –
Talking about Grand Sunset Hotel, An Affordable stay right in front of Karon Beach, Located just 100 meters away from the beautiful Karon Beach in Phuket, Grand Sunset Boutique Hotel offers a contemporary retreat of beautifully decorated modern suites with a view to the beautiful Andaman Sea.
Grand Sunset Hotel has three different type of rooms:
1. Deluxe rooms,
2. Grand Deluxe rooms and
3. Two Bedroom Suite.
54 well-appointed rooms & suites, coupled with the latest high-tech entertainment and business facilities, makes the Grand Sunset Boutique Hotel a perfect choice for discerning visitors wishing to enjoy high standards of excellence and the finest Thai hospitality.
Affordable Stay: Well maintained room, with customized butler service, a large pool at the roof of the hotel, living room, waiting area, dining area and spectacular 180-degree view of the beautiful city and of the Karon Beach beyond for a price which starts at just around 1400 Baht. I don't know about you guys, but for me, that's already a great deal in exchange for such lavish amenities and services!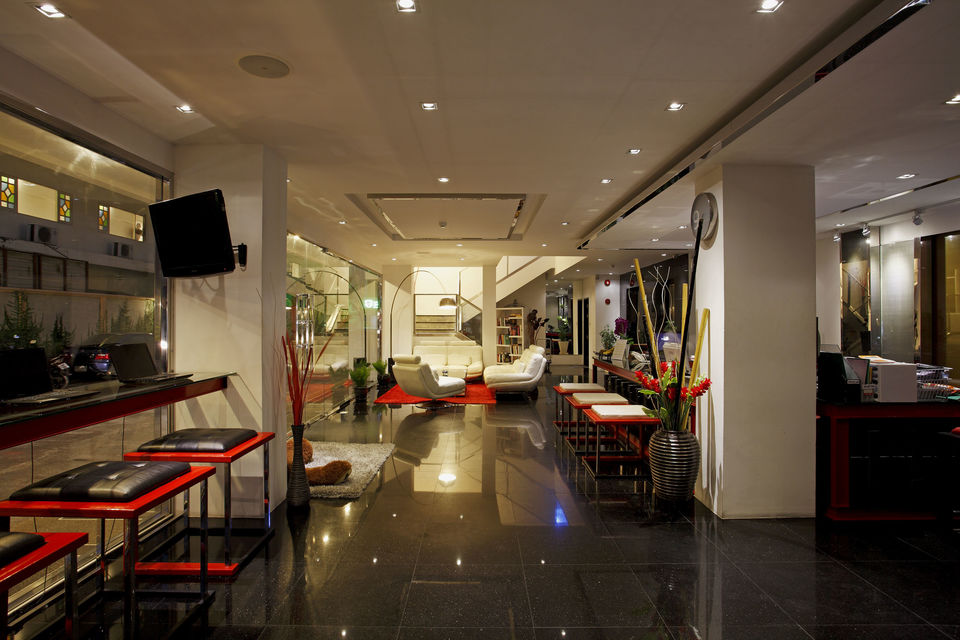 – ACCOMMODATION –
– DELUXE ROOM–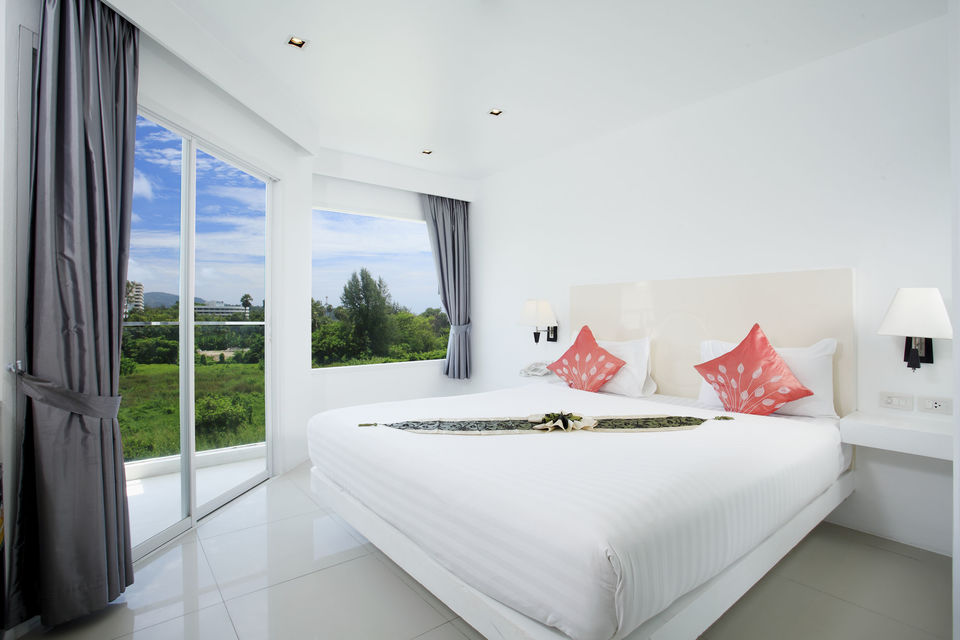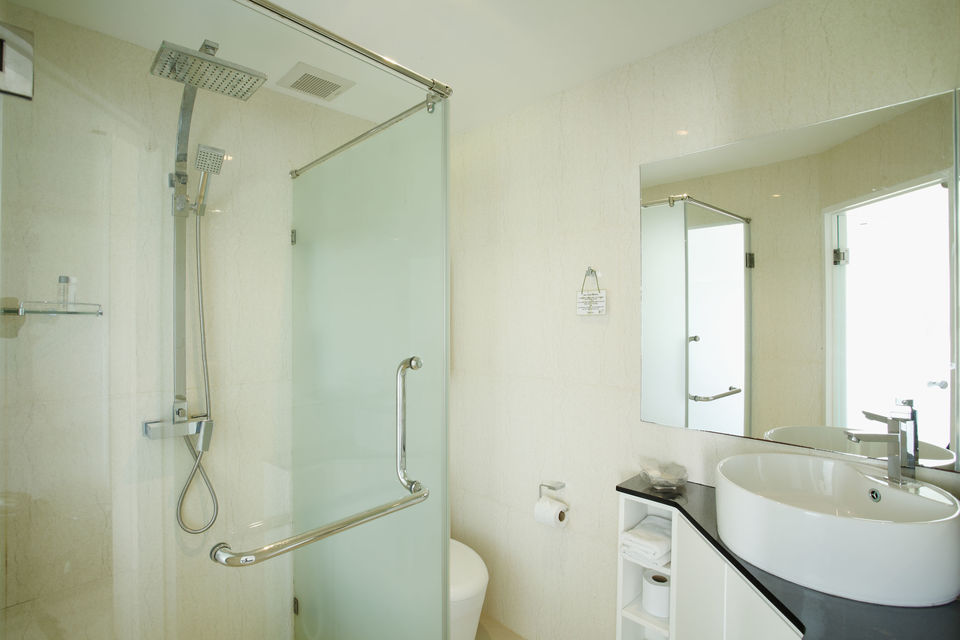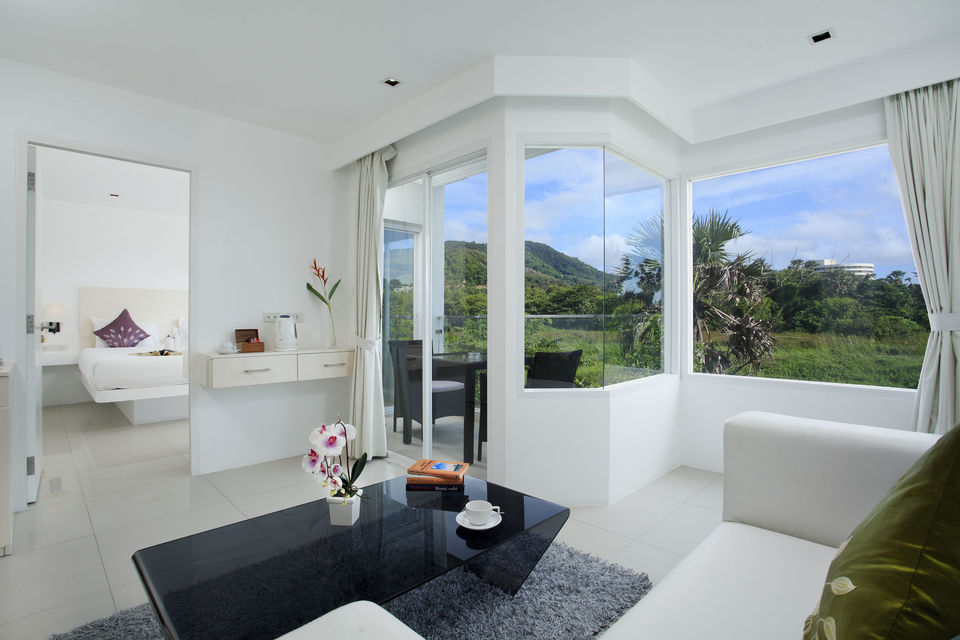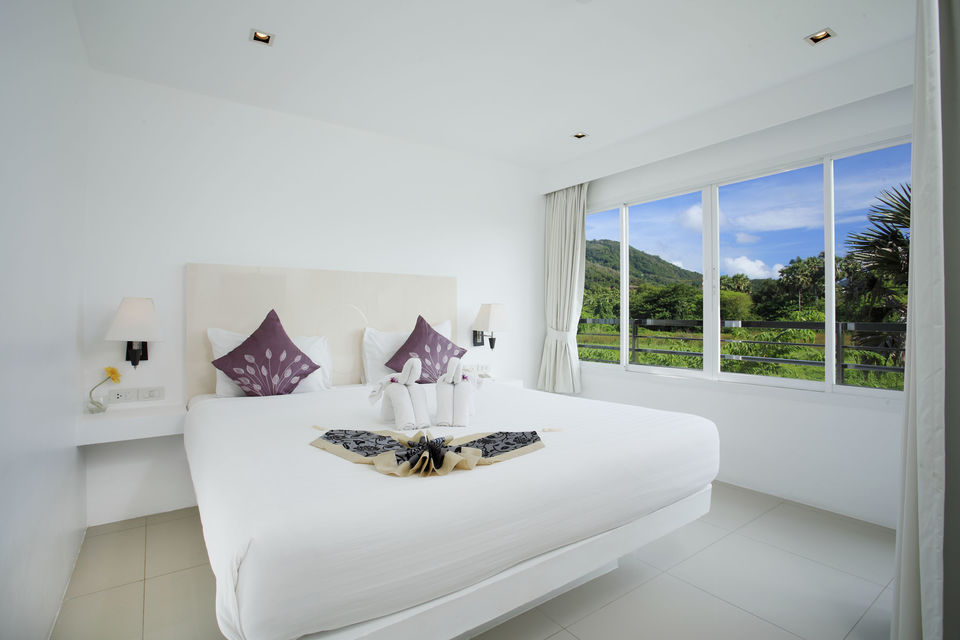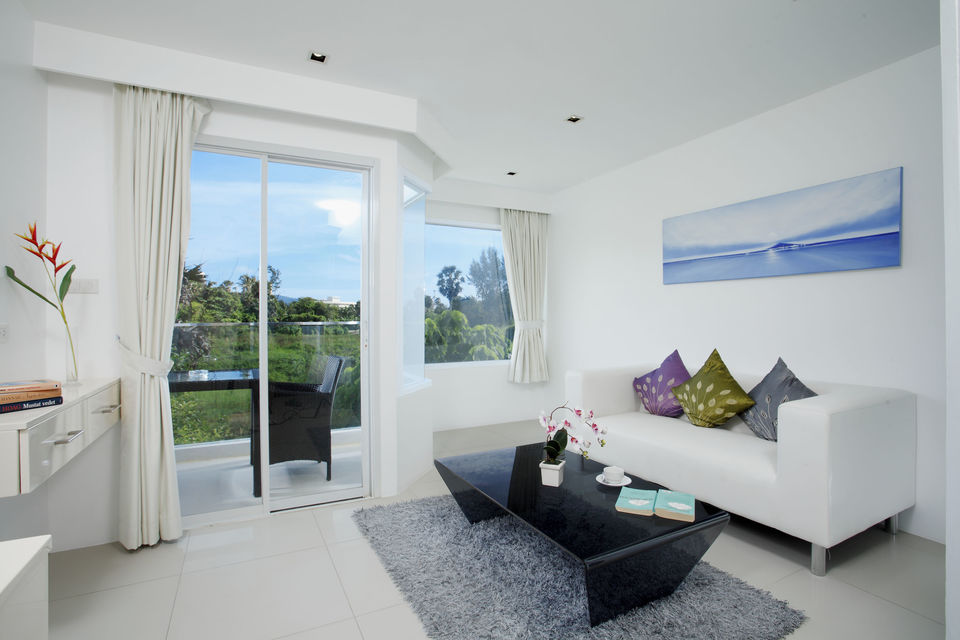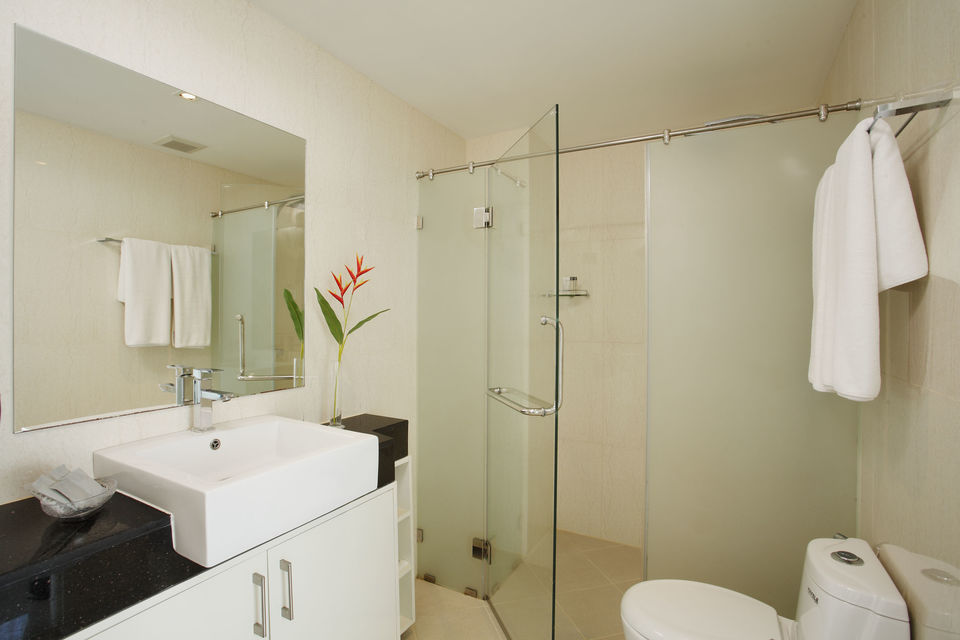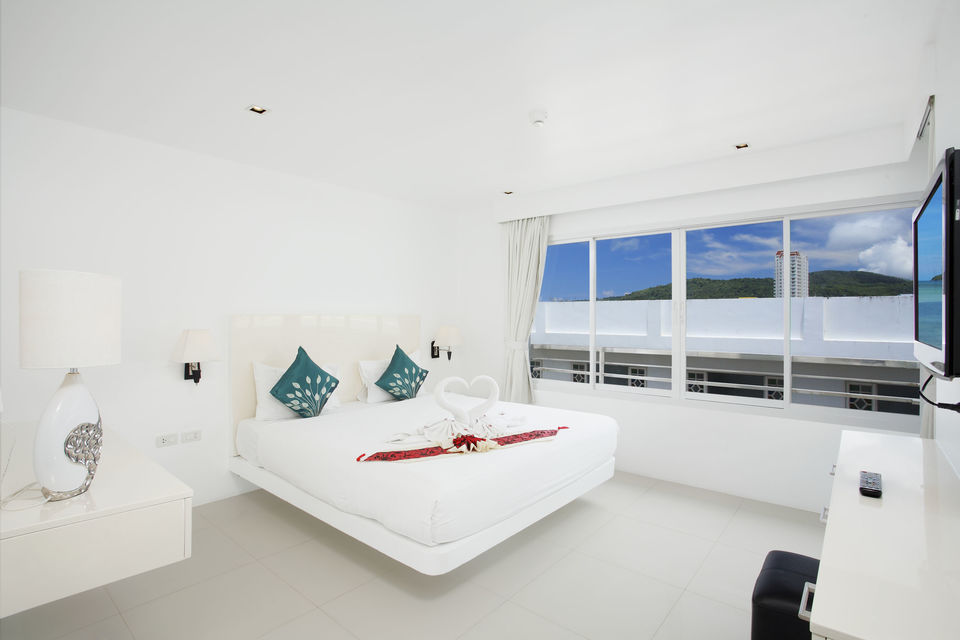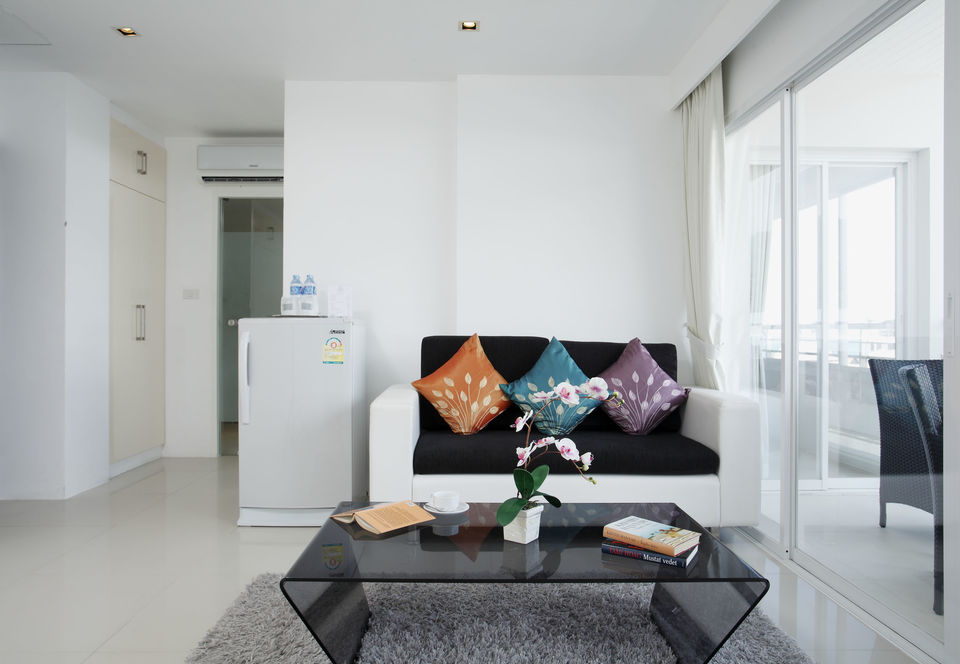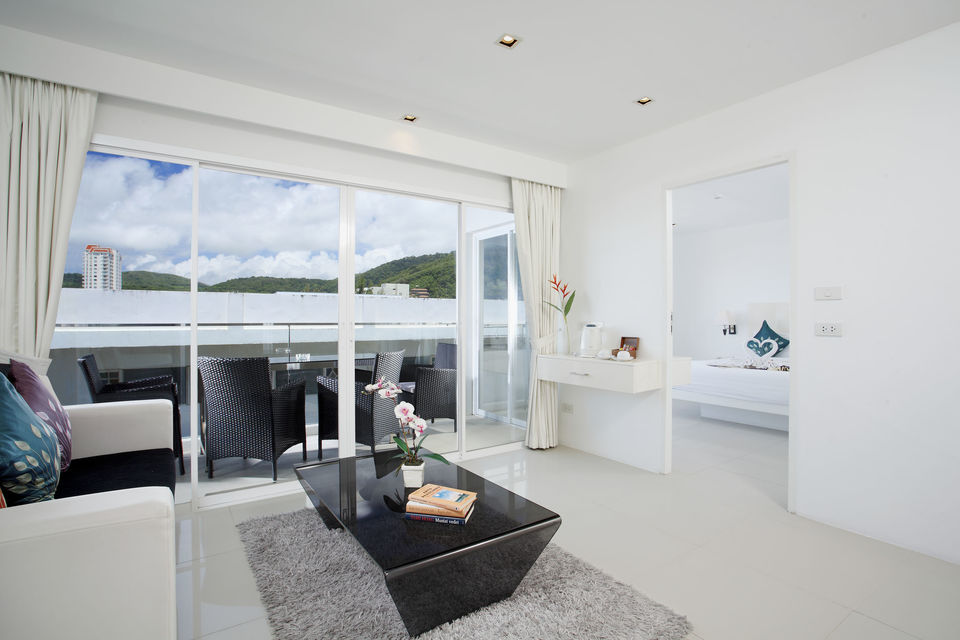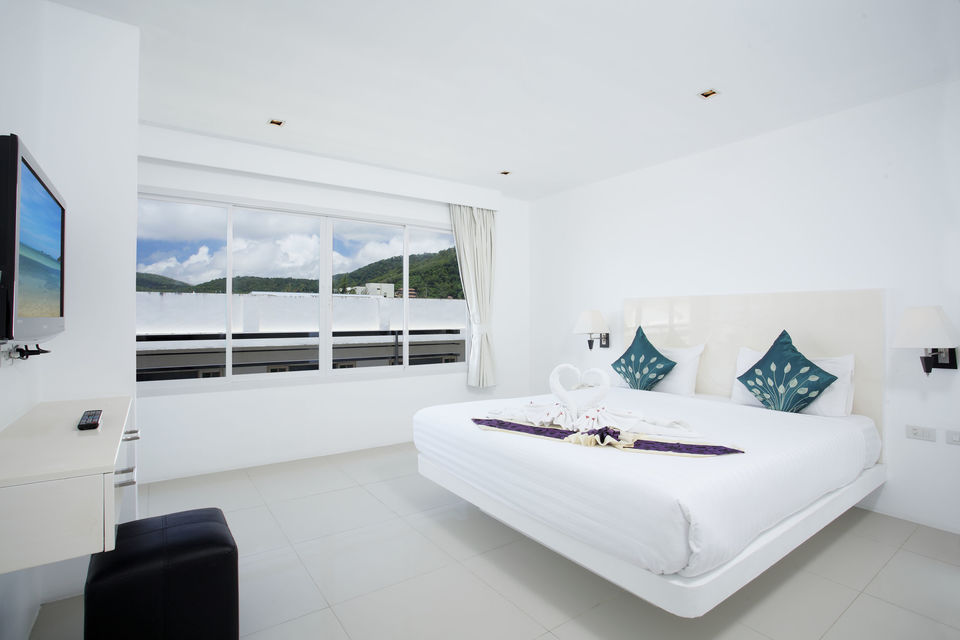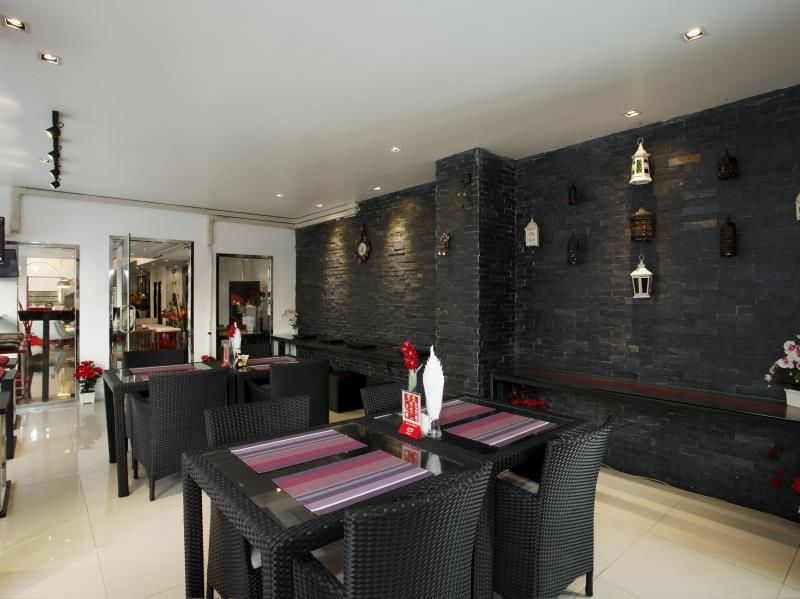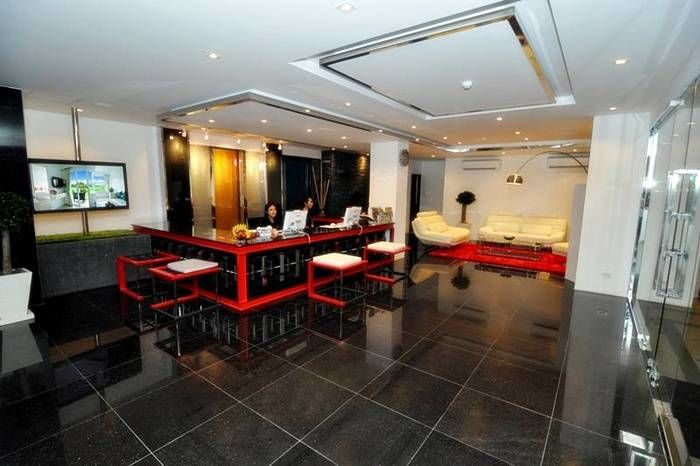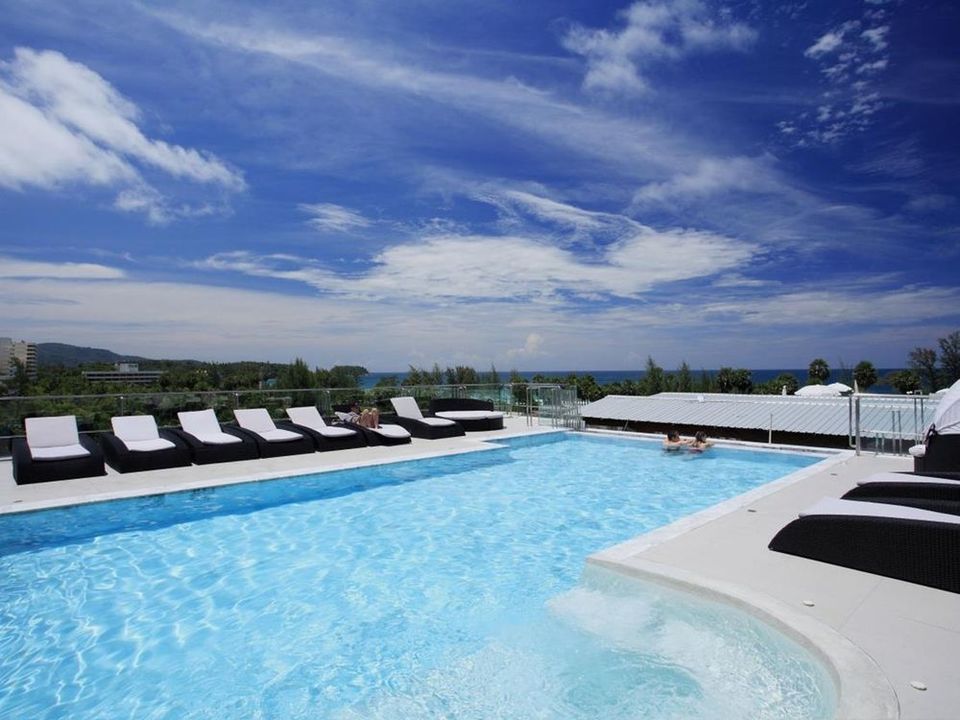 – THE ROOFTOP CONCEPT–
You can indulge yourself at the rooftop pool and Sunset Lounge bar, which offers a sanctuary of total relaxation and privacy in which to gently ease away the pressures and demands of your day.
The Rooftop is a brand new remaking of the fantastic pool area, the restaurant which serves magnificent food, the bar which mixes together fabulous drinks and all mix together with fantastic tunes from world class DJ's! This is a truly great place to chill by the pool and enjoy the amazing sunset.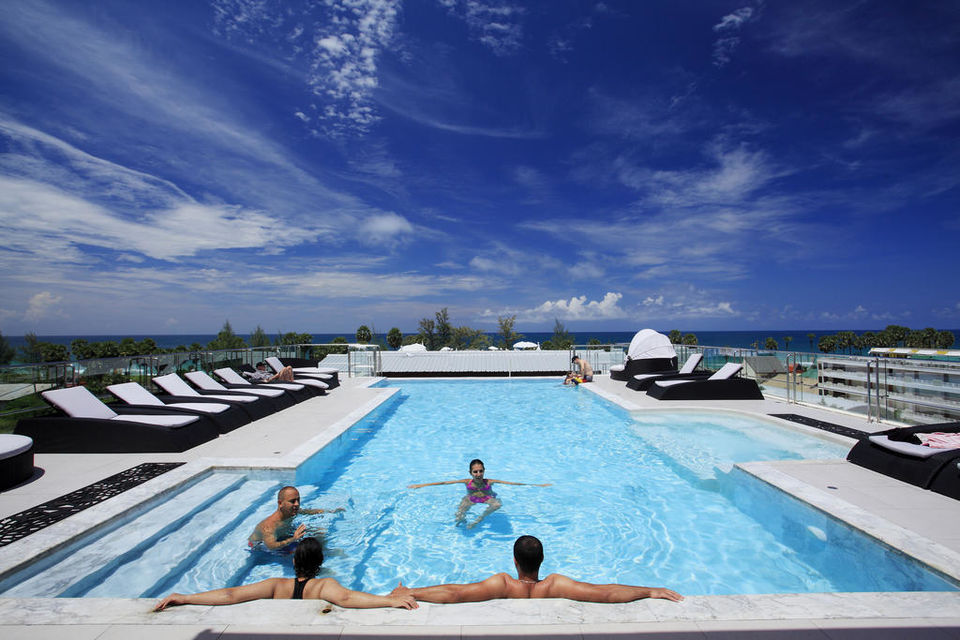 – ROOFTOP RESTAURANT –
If you want to chill by the pool sipping refreshing drinks and eating good food, then the rooftop will be the perfect place for you. Here you can get the cool ocean breeze and at the same time you can enjoy the chilled atmosphere and great music.
– BREAKFAST BUFFET–
Their breakfast buffet is of the Scandinavian style having fresh bread and various cold cuts. They also have the Egg Station where you can get your egg of any style you want.
– AMENITIES –
AIRPORT TAXI
Talking about Grand Sunset Hotel, An Affordable stay right in front of Karon Beach, If you need assistance to go at the airport or from the airport they will provide you the details. Hassle free arrival of the taxi waiting for you at the exit, with a sign bearing your name. No stress!
Enjoy a safe trip to or from the Hotel with one of their experienced, service minded Taxi drivers.
– OTHER AMENITIES –
Grand Sunset Hotel offers various other amenities for room that includes Air conditioner, Complimentary water Hairdryer dryer, In-room safe, Mini bar, satellite/cable TV, Seating area, Shower, Telephone, Toiletries, TV [flat screen], Wi-Fi [free], Blackout curtains, Complimentary instant coffee, towels and much more.
– OUR VERDICT –
Talking about Grand Sunset Hotel, An Affordable stay right in front of Karon Beach, Services were as expected and up to the mark. Breakfast was also good with loads of variety every morning and also vegetarian option was provided to us on request which was quite impressive. Room cleaning or other aspect has never become our headache. Everything was done on time before we demand. So the stay was perfect as we have thought to be and it let us enjoy more during our stay in Phuket. Rooftop Pool was just amazing with the great music. Location was also outstanding including everything whether it be a beach, shopping street, restaurants everything was just a few walk away. Well we conclude with a short phrase "Pocket-Friendly stay at a luxury Location"
This blog was originally published on Love with Travel.