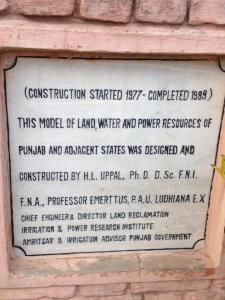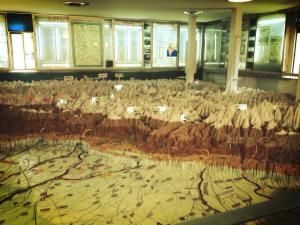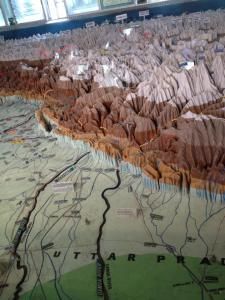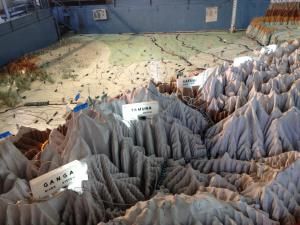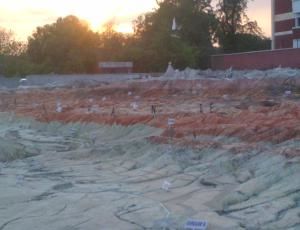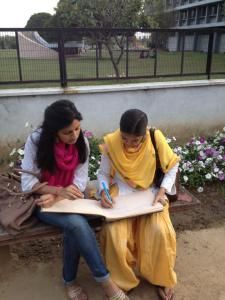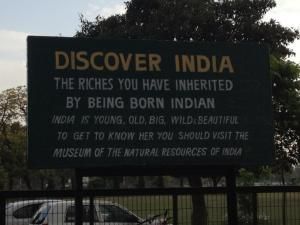 Some years ago, I found out about my great grandfather's museum in the Punjab Agricultural University at Ludhiana, the Dr. Uppal Museum of Water, Land and Power Resources of North-Western India. While few who travel to Punjab may have a reason to visit Ludhiana, for me a trip had been long overdue. Traveling with family, a journey down the memory lane for some, was a journey that paved new memories for me.
The confines of the Punjab Agricultural University offer a pleasant contrast to the rest of Ludhiana, which has sadly become crowded and polluted over the years, with the massive industrialization. In case you have a doubt, even the Shatabdi now welcomes you to Ludhiana as the hub of the woolen industry. But commercialised as the city may be, its people have not lost their charm. The immense hospitality with which the Vice Chancellor, the faculty of the University, and the locals in Ludhiana treated us was heartening.
Even more heartening was to see that the Uppal Museum has been kept in great condition. This came as a sigh of relief, after an article I had previously read in the Times of India, which seemed to suggest otherwise. The Vice Chancellor, faculty members and those at the University still regard the museum as an asset and a valuable contribution. "It's not enough to call it a museum. It is a masterpiece," says the Vice-Chancellor.
The three dimensional model of the water and land resources of North-Western India housed inside the Dr. Uppal Museum, is truly one of a kind — a physiographic model that not only reproduces mountain ranges and river systems, but even man-made additions like hydraulic, hydro-electric structures, as well as soil and conservation works. Moreover, every detail is made to scale. Outside, lies a larger model of the natural resources in and around the Punjab state. Walking around it gives you a snapshot of the entire geographical landscape.
Voyagers from far and wide have visited the museum. Prince Charles is one of its biggest claims to fame. The visitor's book, which we were later given to sign has comments that date back to 1980. "We only give special visitors the book," explains the museum's current caretaker as he hands it over to us to sign — I suppose family counts as special!
Visiting the museum made me realise the grand vision and great passion that my great grandfather had for what he did. What's more is that it has the ability to impart insights to every visitor. While for students and academics, it offers great insights into harnessing India's natural resources and can have many practical purposes, for those with a less profound understanding of its complex features, it is still a fascinating story of India told through its diverse geography and natural heritage. As it is written outside the museum, it is a chance to 'discover India' and appreciate it's natural treasures. A chance that I am glad I finally got!
This post was originally published on Saanya Gulati's website.