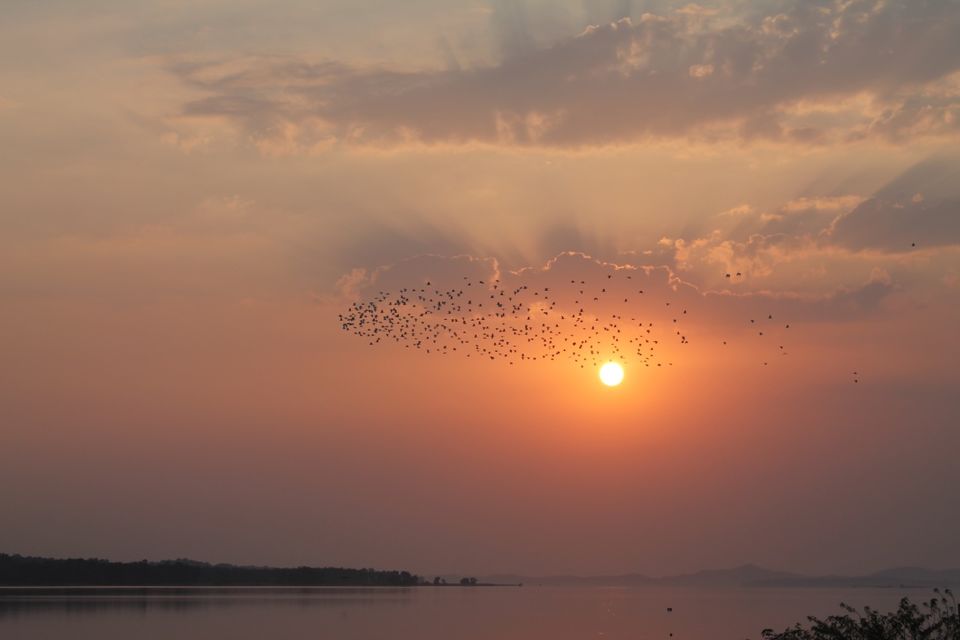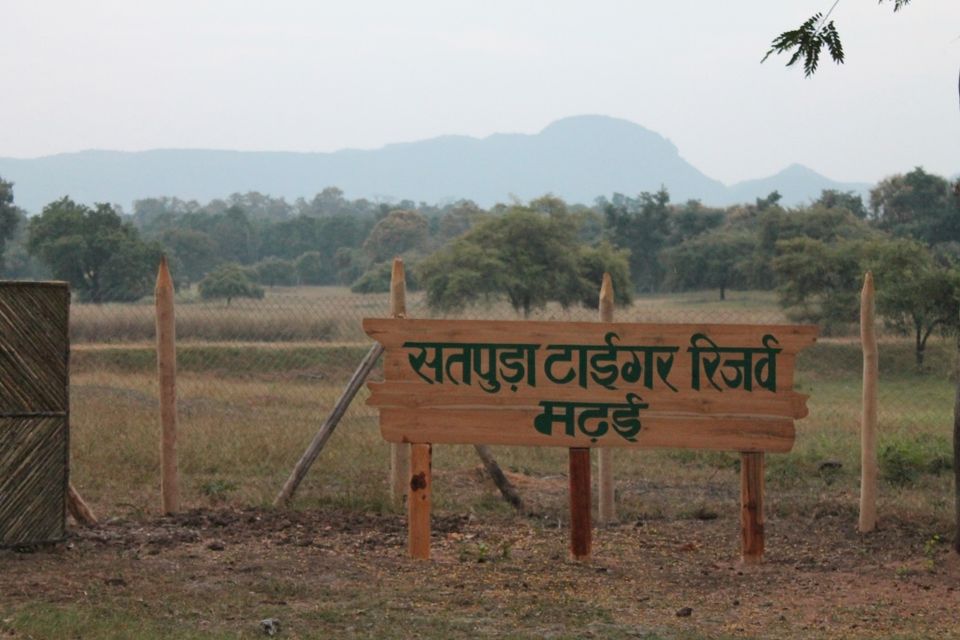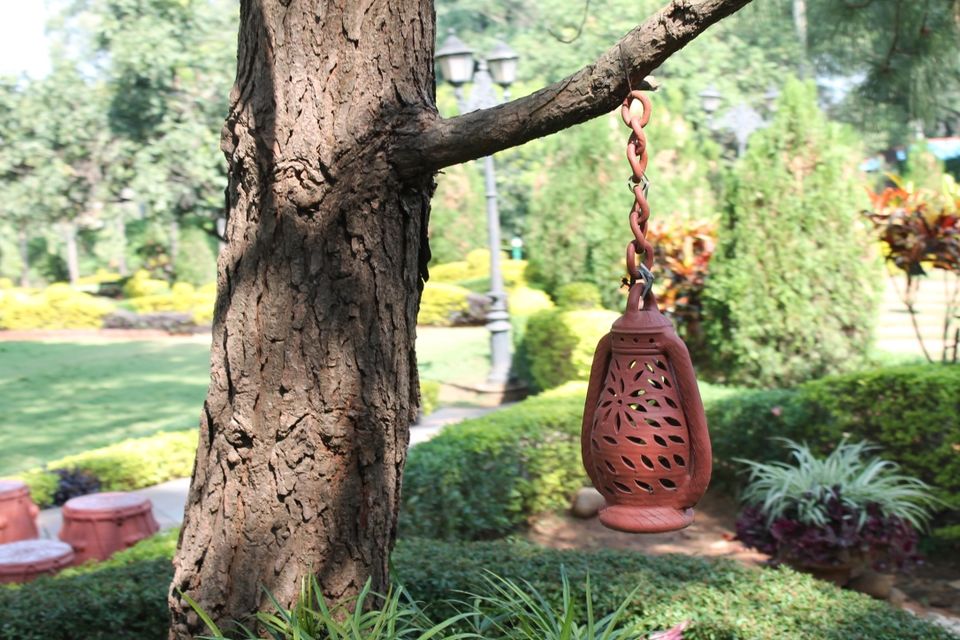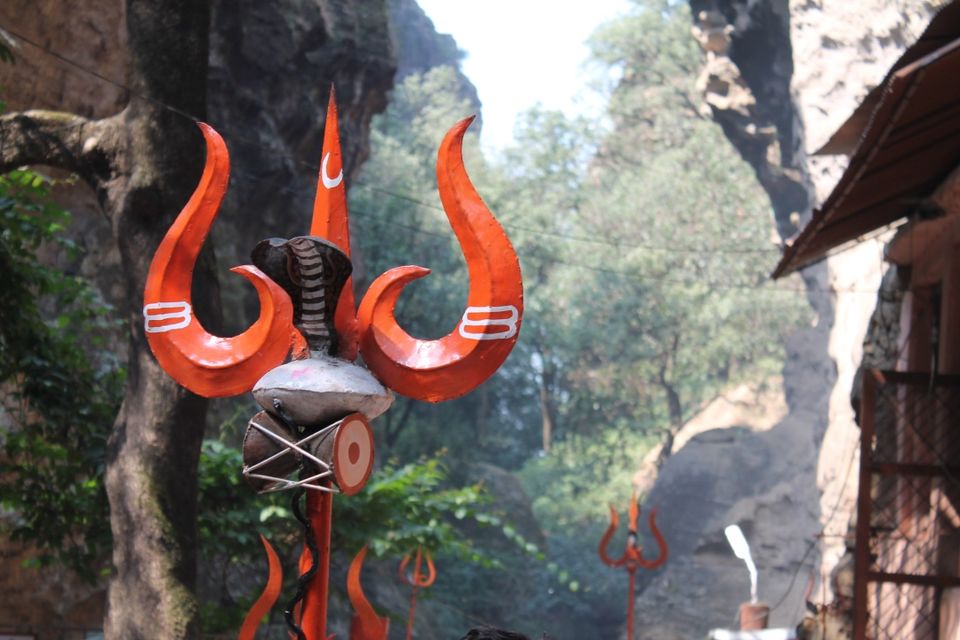 To travel is to learn and what's better than travelling along with the ones you learn and make memories you will cherish for life?
One of my college best friends who is from Bhopal, Madhya Pradesh decided to take us around to places in her state and show us what she likes to call home. The rest of us, all four belonging to different places in India couldn't be more excited to make this trip happen.
As soon as our mid-semester break commenced, we eagerly left from Delhi and landed in Bhopal, the proud City of Lakes at around 9 o'clock in the night only to see my friend's parents waiting at the airport to receive us with immense warmth and happy hugs. Always having lived in a metropolitan, this was my first time ever in Madhya Pradesh and the traveler in me was thrilled to explore and know how things were in this part of the country. On our way to my friend's house, I constantly looked out of the car window with eyes wide open, passing by the statue of esteemed Raja Bhoj, VIP road illuminated by street lamps, a few temples and festive Navratri celebrations going on in the city, only to catch sight of as much as I could. At home, we had a lovely family dinner as against the routine hostel food we survive on everyday. We slept in early because what awaited us the following morning required us to be in good spirits.
It was a Saturday when the four of us, accompanied by a driver and an officer, began our road trip to the most famous hill station of Madhya Pradesh called Pachmarhi. It was a four hours drive from the city and we munched on appetizing unhealthy food and swayed to some good music throughout. We were welcomed with Jaljeera at the resort and escorted to our English-style villas which were a delight to the eyes. Next, we headed on for some local sight-seeing and were back in time for dinner by the bonfire. The next day we had palatable Chinese food amidst the natural setting of Pachmarhi but what followed lunch was the highlight of the day. We witnessed the most spectacular sunset at Dhoopgarh (the highest point of Pachmarhi) which left each one of us dumbfounded by the beauty of it. We were peacefully silent on our way back to the resort and it felt as though we had all taken a piece of the sunset along with us in our hearts forever. It wasn't until this evening that I understood that a part of me was craving for this feeling-- this serenity and simplicity of life in the poetic backdrop of sunset rays flirting with the mountains and dispensing warmth in the coolness of the meadows.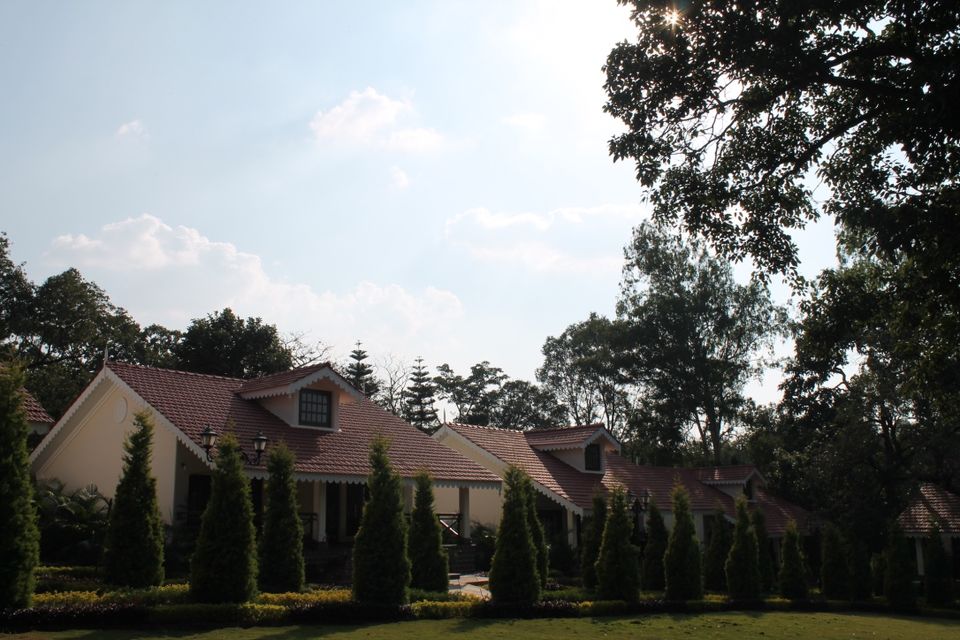 Our next stop was at Madhai, nestled in Satpura village, adjacent to Satpura Tiger Reserve. When we began to approach the rich forested lands of Madhai, we started losing network on our phones just in time to realize that something unimaginably beautiful awaited us at our jungle resort. The exquisitely designed Reni Pani Jungle Lodge, which focuses on conservation and wildlife, was replete with an immaculate swimming pool, magnificent rustic villas and delectable food delicacies. All set amidst the natural setting of the forest, it made me never want to go back to the reality of city life. Having made ourselves comfortable, we headed to Tawa Reservoir for an hour long boat ride. The boat ride allowed us to soak into the rawness and serenity of the place and we returned to the resort with a bag full of contentment.
The early morning jungle safari the following day, made me realize how much of oxygen and fresh air I was missing out on and made me dislike my city life all the more. But what touched my heart the most, were the enthusiastic waving hellos, glimmering happy eyes at our arrival, honest smiles and earnest goodbyes of the staff at Reni Pani.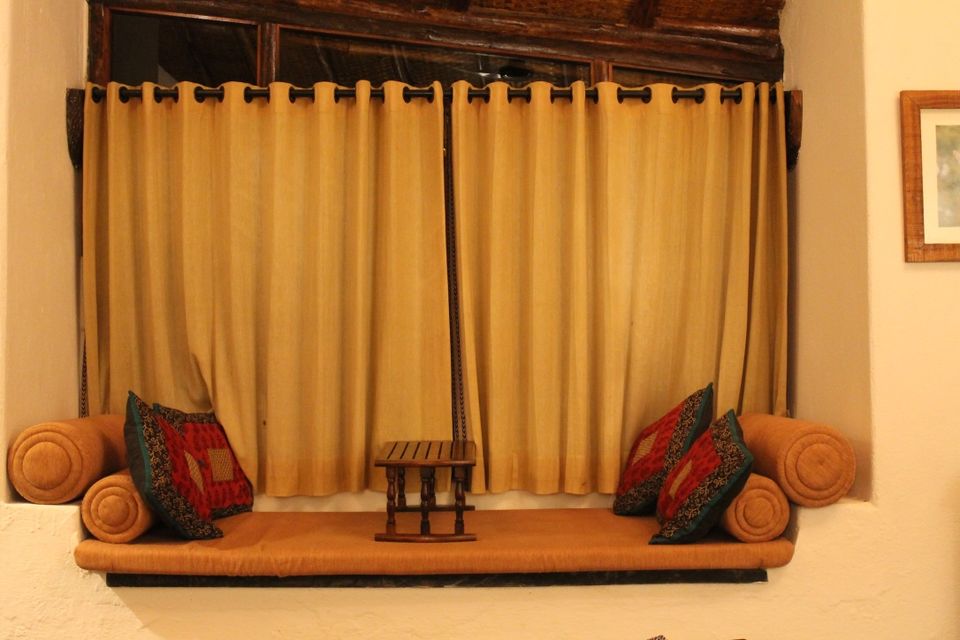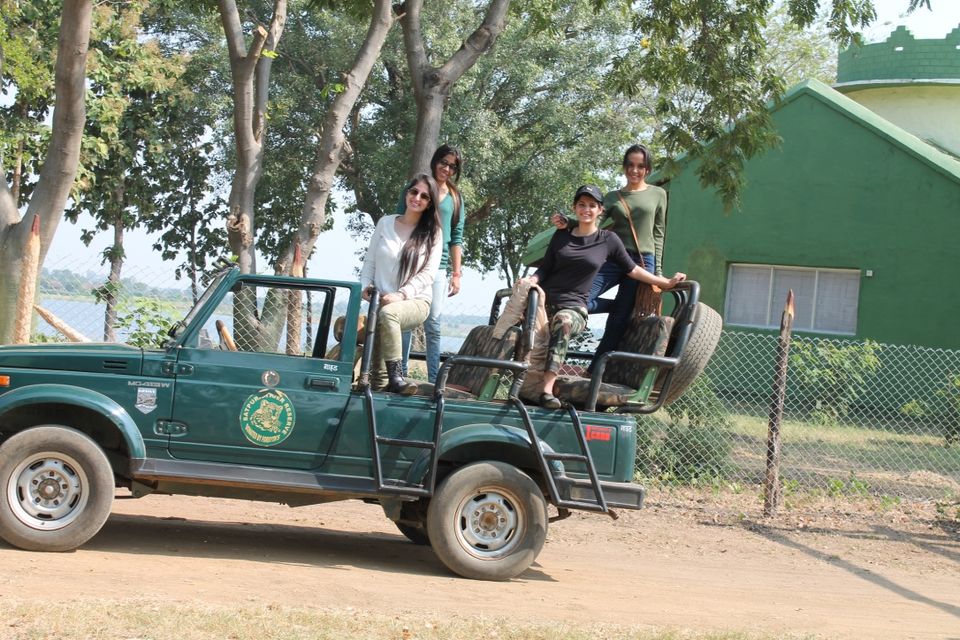 We were weary and tired on our way back to Bhopal and only stopped over at Bhimbetka Rock Shelters, a UNESCO recognized World Heritage site. At home, apart from Aunty and Uncle, our fifth friend who had just arrived in Bhopal, fervently waited for us to return soon and know all about our road trip. In the days that followed, we were pampered with endless amounts of finger-licking good home-cooked food as well as local shopping trips to New Market. My friend took us to her favourite restaurant in the royal Jehan Numa Palace Hotel and we absorbed in the glorious history and old-world charm of the City of Begums along with the delicious food. We also made short trips to the nearby cities of Indore and Ujjain in the latter days of our ten-days trip.
The essence of the trip lay in the lush green lands, pollution free air, English villas, spiritual locations filled with positive vibes, tranquil jungle nights, interesting heritage sites and scrumptious food. A certain night in the dead of the jungle was spent engaging in pseudo intellectual talks about life and a firefly kept hovering above us reminding me there is light even in the darkest of hours. There is a certain sense of joy, as I've come to realise, in the unknown. My trip to Madhya Pradesh was about embracing and appreciating the unknown and the unventured. I grew up a little everyday in a span of ten days. So, not only did I take memories spent in the quality company of nature, friends, and friendly strangers, but I also took with me, the insignificant yet insightful events that have stayed with me long after the music of memories was heard no more.