We arrived to Kodaikanal Road railway station early in the morning, It was drizzling even in the month of November. Kodaikanal Road is a beautiful small station located at the distance of 80 Kms from the Kodaikanal Town. As our cab was pre booked and waiting for us at the parking, we rushed in the same direction without spending much time at this beautiful station to save time to spend at Kodaikanal. It was beautiful scenic two hour drive and we had traditional Tamilian breakfast on the way.
As I am fond of Heritage hotels, I choose lilly's valley resort, cottages at lilly's valley resort are traditional stone cottages and are constructed in the colonial British style, with handcrafted woodwork details throughout. we stayed at Royal twin suit. The property is well maintained and very beautiful.
On the first day we decided to explore the city. The first place we visited is chettiar park kodaikanal it is well maintained park on the slope, we enjoyed the place while hopping around the fallen trees. Next we went to Kodaikanal lake. As it was drizzling time to time there were very less tourist and bicycle renting shops were closed. The only options available were horse riding and boat riding. We took a row boat ride, it was soothing to float on beautiful clam water surrounded by trees from all the sides, and listen to the splasing sound created by the paddles of boat. After a quick visit to Bryant park we went for some chocolate shopping. And you the chocolate lovers be aware as I put on weight in just 2- 3 days after eating more than half kgs of chocolate. They are so delicious and comes in so many different flavors that it is very difficult to resist. We were not able to see the panorama at cockers walk because of fog and less visibility but loved the weather and enjoyed the empty pathways as it was not crowded. Next we went to Murugan
temple and bear shola falls as our last destination for the day. Second Day we started late due to heavy rain, we were also denied from the permission of visiting Berijam Lake due to bad weather so we continued our trip by visiting pillar rocks, pine forest and devil' kitchen. Dolphin nose was a long trek I will recommend everyone to get a good pair of shoes as trek have lots of rough sections.
Top Tourist points to visit in Kodaikanal
1. Take boat ride at Kodaikanal lake
Kodaikanal lake is the main attraction of Kodaikanal, this beautiful manmade lake offers lots of activities you can go for a boat ride and choose among paddle or row boats, you can also go for a horse ride or bicycle ride around the lake. Bryant Park is adjacent to the lake and a must visit tourist point.
2. Coaker's walk
It is a narrow pedestrian path, a one kilometer scenic mountain road which runs along the edge of steep slopes on the southern side of Kodai road.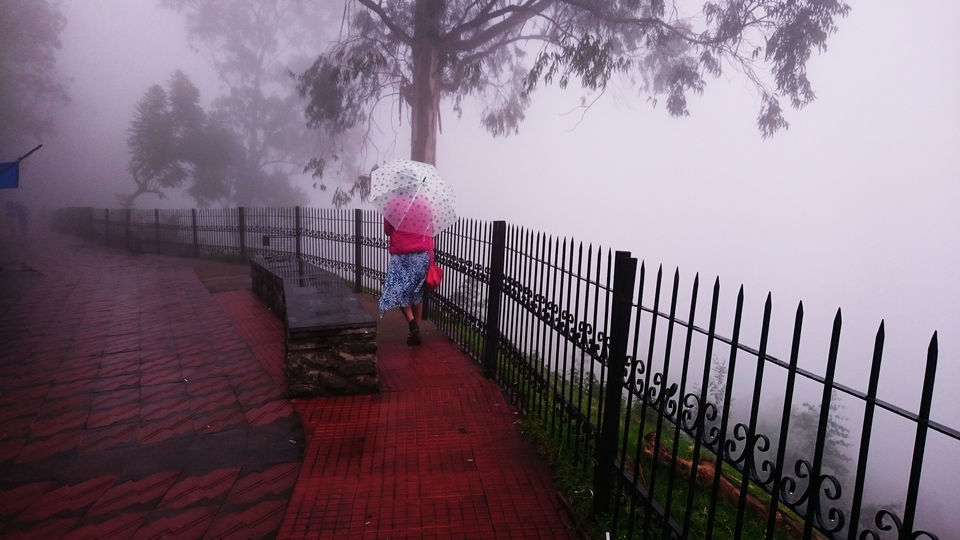 3. Bear Shola falls
It is a small cascade water fall but is very near to the Kodaikanal center, amidst plush green plantations. As it is believed that this cascade was the drinking place of the bears of the reserve forest around. 'Shola' is a type of forest that surrounds the cascade and is found in the Nilgiri Mountains.
4. Kurinji Andavar Murugan temple
This Lord Muruga temple is associated with the Kurinji flowers, which carpets at hill sides and blooms once in 12 years. From this temple one can also view of Palani and Vaigai dam.
5. Pine forests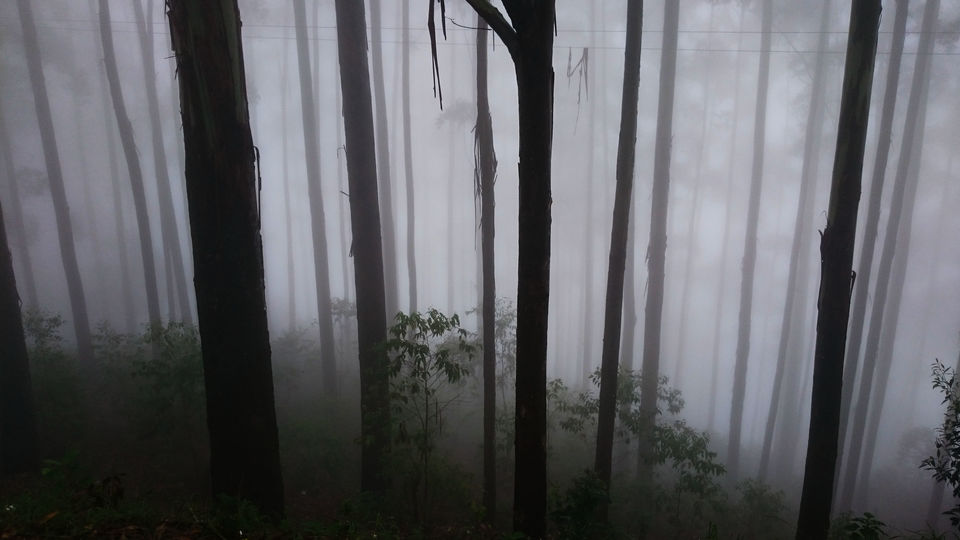 Mr. Bryant started the Kodaikanal pine plantations in the south-west of Kodaikanal, which is now a scenic tourist spot.
6. Guna caves (Devil's Kitchen)
Devil's Kitchen, are deep bat-infested chambers between the three gigantic boulders that are the Pillar Rocks. The serpentine roots of trees makes it very unique.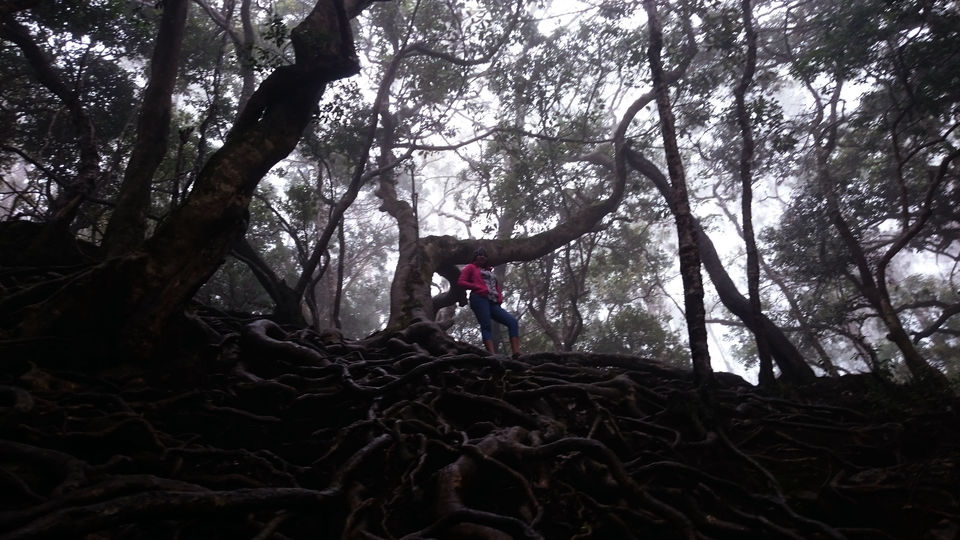 7.Pillar Rocks
Pillar Rocks are three gigantic boulders which can be viewed from Pillar Rocks view point, We visited it on a foggy day which intervened the panorama.
8. Pambar falls
Also known as Liril falls The Kodaikanal water reservoir overflows southwards forming this beautiful Cascade Falls which continues to join the Vaigai River.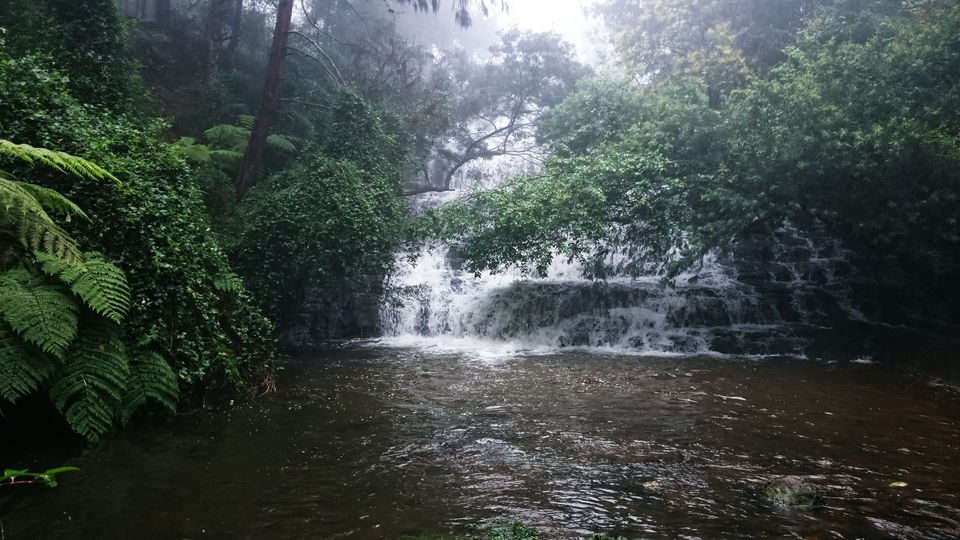 9. Dolphin's nose
Dolphin's nose is flat rock projecting over a breathtaking chasm in shape of Dolphin's nose. A small trek is required to reach the view point, so don't forget to wear comfortable shoes.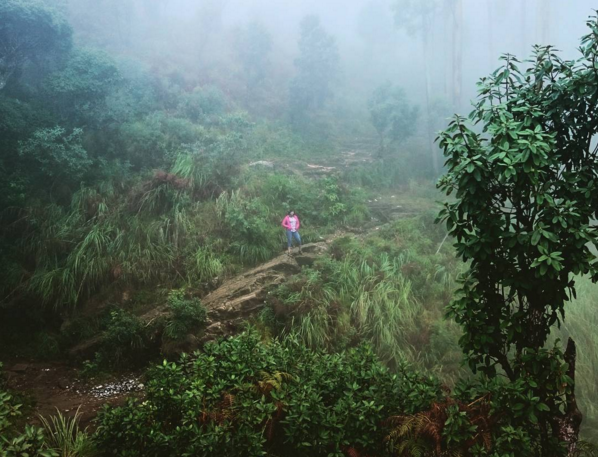 10. Berijam Lake
Entry timing for Berijam Lake area is between 9.30 a.m. and 3 p.m. As forest department permission is required and limited number of vehicles (up to 80) are allowed to enter the forest area where the lake is situated, It is good to reach early to get the permission. Bison, deer, panthers and snakes are often spotted in this area.