Travel makes you realize that once is never enough and you can never settle down after having visited a place.It makes you want to explore more and set your itinerary ready for your next trip.
It was the last week of the year 2016 and me and my friend desperately wanted to the escape being stuck behind thise damn monitors and the smelly old carpets of the workplace.Since it was planned at the last minute, we didnt have the luxury of choosing places or hotels or book tickets of our choice.After all, what better excitement than to plan a trip to the hiills at the last moment and wait to see how it unfolds!!! And so we decided to go to Kodaikanal, a popular retreat of the south and sometimes fondly referred to as the "princess of Hill sations".It is situated in the district of Dindigul,Tamil Nadu with an approximate distance of 400 kms from chennai.
Now that we have decided the place, the next question was how do we get there.Since Dindigul was well connected to chennai by train we decided to book train tickets to get there. There are other options to reach Kodaikanal as well.One among them was to reach a station called "Kodai Road" by train. Oh Yes, There are direct trains Chennai to Kodai road but the problem is it reaches pretty early in the morning around 4:30-5 am. I was told that there are buses which wait for every one hour at the Kodai road station.But I would advice against using this route since dawn is pretty early to be travelling in a ghat road uphill and the frequency from this station could be pretty less as compared to Dindigul.Another route is the palani route.You can travel past Dindigul to reach palani by train and then take a bus from there to reach kodaikanal.But then again buses from palani are less frequent to kodaikanal as compared to Dindigul.So its best to get down at Dindigul junction.
Waiting with bated breath,on Dec 28th 10:59 Am, fingers glued to the mouse and eyes staring transfixed at the clock, my fingers hit the submit button hard exactly after a minute, only to find myself logged out and looking at the extremetly frustrating Captcha in vain.But my friend on the other hand had managed to get through and in the next couple of minutes I was happily looking at the two confirmed train tickets to Dindigul junction on Dec 29th 9:40pm.Hurrah!
Since finding a hotel to stay is relatively easier these days, we managed to find ourseleves a decent budget hotel quite far off from the bus stand.The train reached exactly at 6:00AM on the morning of Dec 30th.Local buses to Dindigul bus stand wait just right outside the railway station and is a 10 minute ride from there.There were 2 or 3 kodaikanal buses waiting in the bus stand just as we reached.
Tip 1:Even if you dont manage to find a direct bus to kodaikanal from Dindugul, You can always board a bus that goes to 'Vatlagundu' also Known as 'BathlaGundu' from Dindigul Bus stand. 'VatlaGundu' is a base point for all buses going uphill to Kodaikanal.It is a 40 min drive(around 35km) from DGL.We reached BatlaGundu around 7:30 and boarded our next bus to kodaikanal.There are many government & private run buses that ply every half hour to the hillspot from here. Ticket costs Rs 80/- per person.
Kodaikanal is said to be very famous for its astounding views of mountains.So the ride uphill was sheer bliss.The road snaked through the dense forests greeted occassionally by the monkeys there.As soon as we alighted at the kodaikanal busstand we were again mobbed by the local taxi drivers.One of them handed us a pamphlet which had all the places to visit, tours packages and trips.We checked into our Hotel room around 10:00Am in the morning Freshened up quickly and set about, ready to wander.
After having a quick Bf we decided to visit the Kodai Lake first which was the nearest place to our hotel. It was beautiful to watch the lake setup against the backdrop of the beautiful hills.Being cycle enthusiasts we decided to rent a cycle to cover the entire stretch of lake which spans across 7kms. There are all kinds of cycles available for rent near the lake and the rates vary as per the cycle chosen.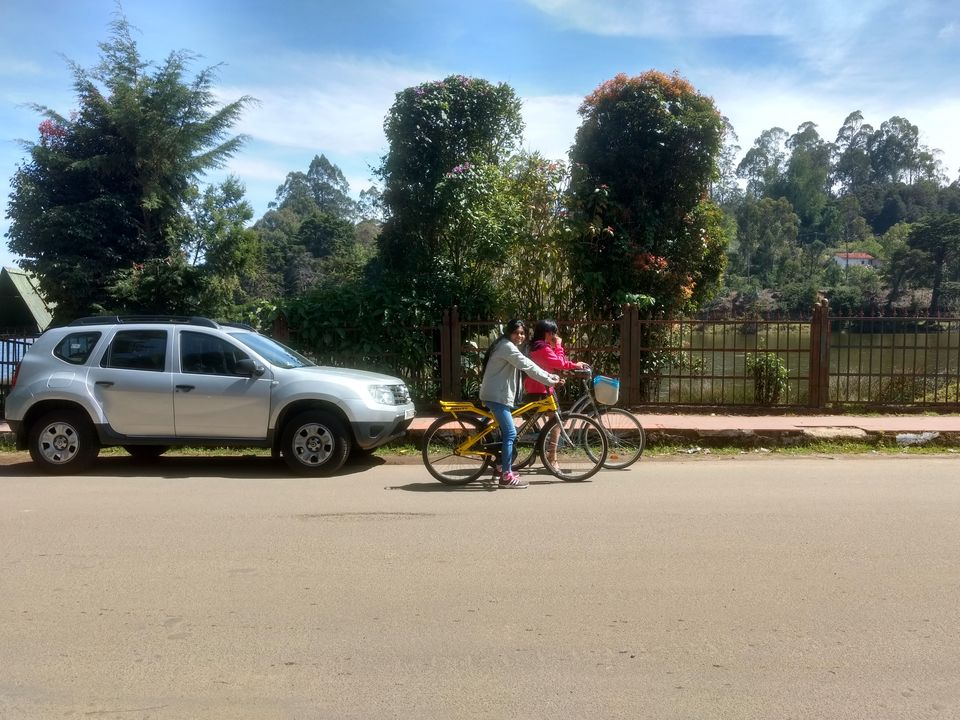 We had this crazy idea of cycling to all these spots. But it seemed almost impossible for both of us as the entire journey goes uphill and cycling up a slope is not so easy(for us atleast:P).So we hired a taxi near the lake. The agend was to cover 5 places and he charged us Rs 1000/.(There are private taxis available almost everywhere in kodai ).Having no other means of transportation we agreed to his demand.(of course u can always bargain).
Moir's View point:The first place we visited was the 'Moir's view point'.This place is a must visit especially on a non-misty day as it offers a panaromic view of the surrounding mountains and valleys.Adjacent to this place is the entrance to the beautiful 'Berijam lake' situated among dense forests.However this is a restricted place and you need to inform the driver one day in advance so that he gets permission from the forest depatment. Enroute to berijam lake you can enjoy throwing caps at the caps fly point.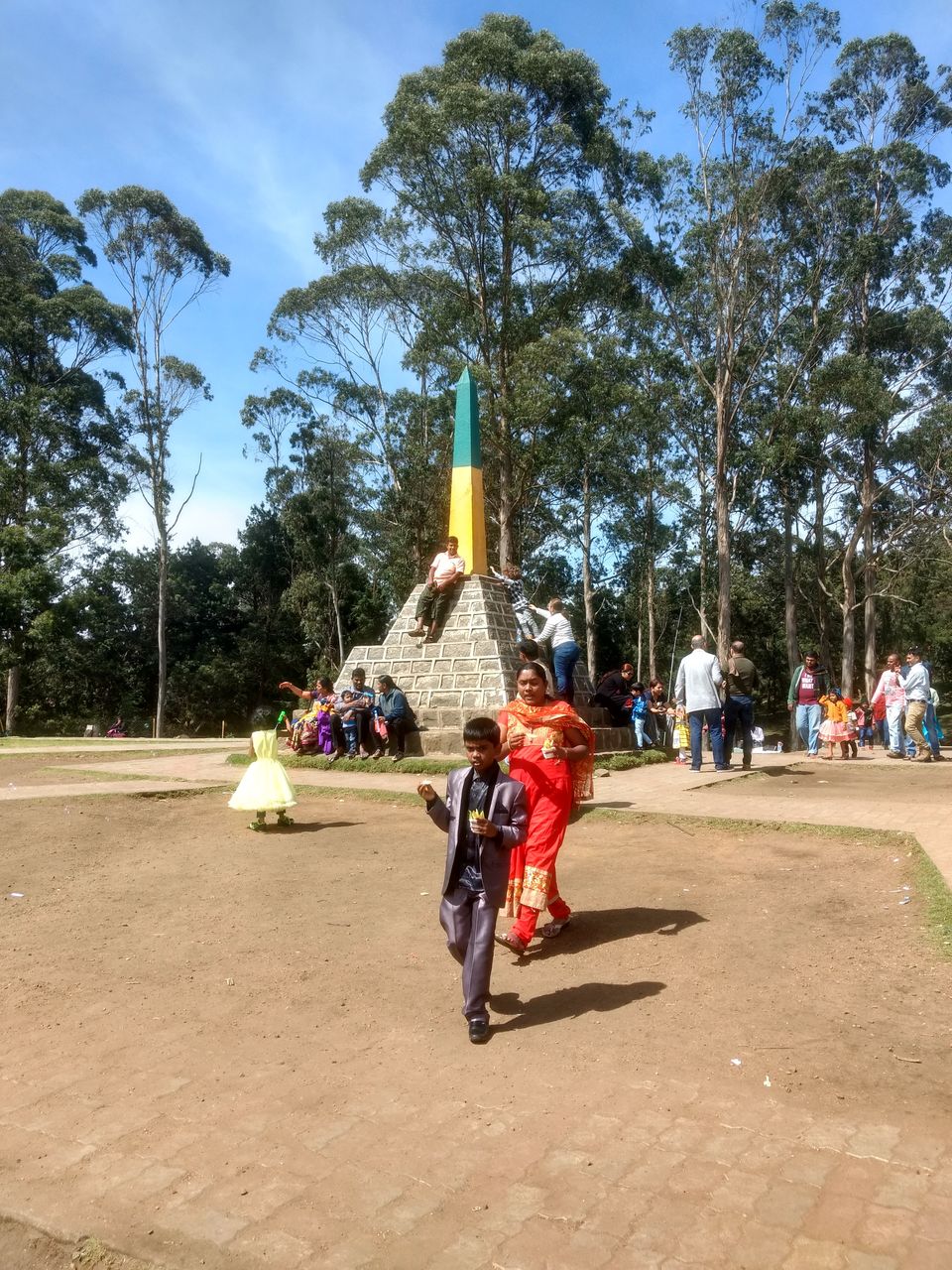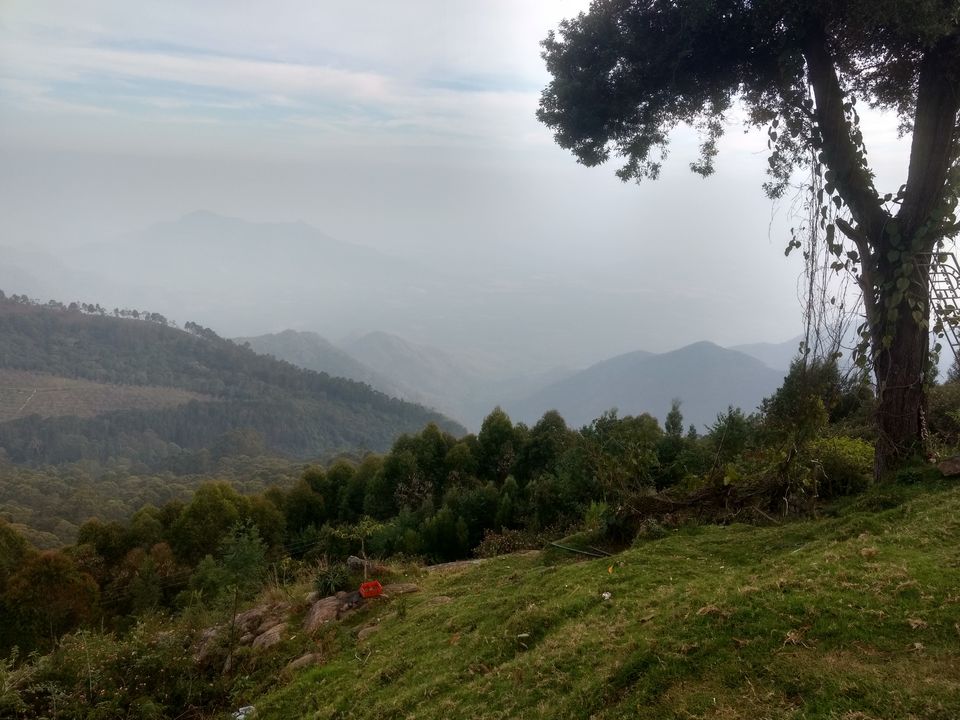 Pine forest:Next stop was at the pine forests.The entire place is covered by the towering trunk of the pine trees.There is nothing much to actually view or enjoy in this place except that this was a very popular destination for many Tamil movie songs of the 80's.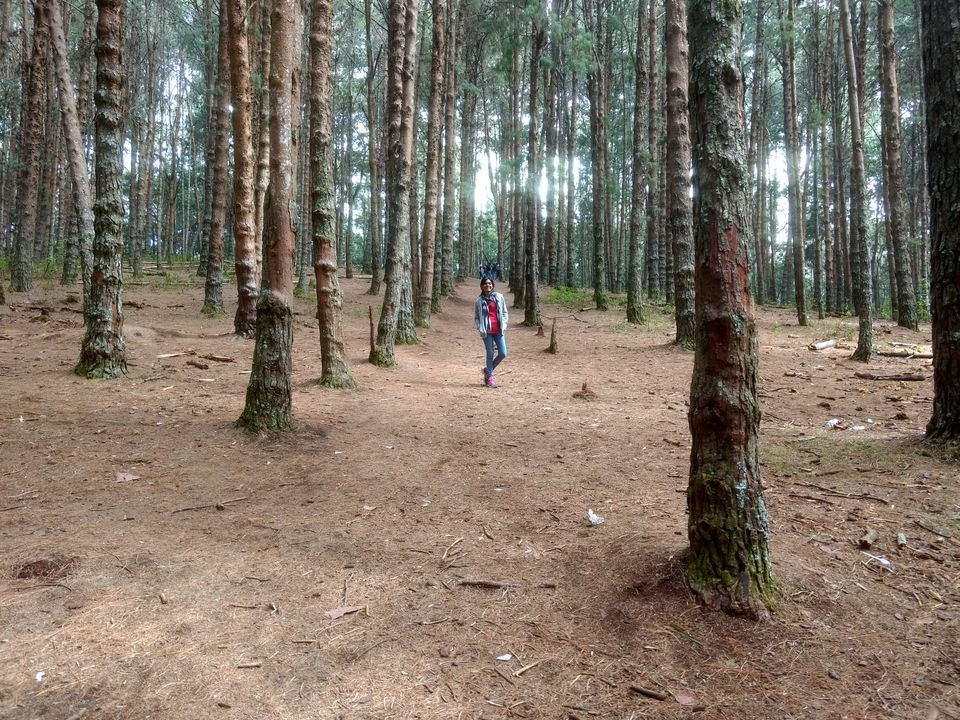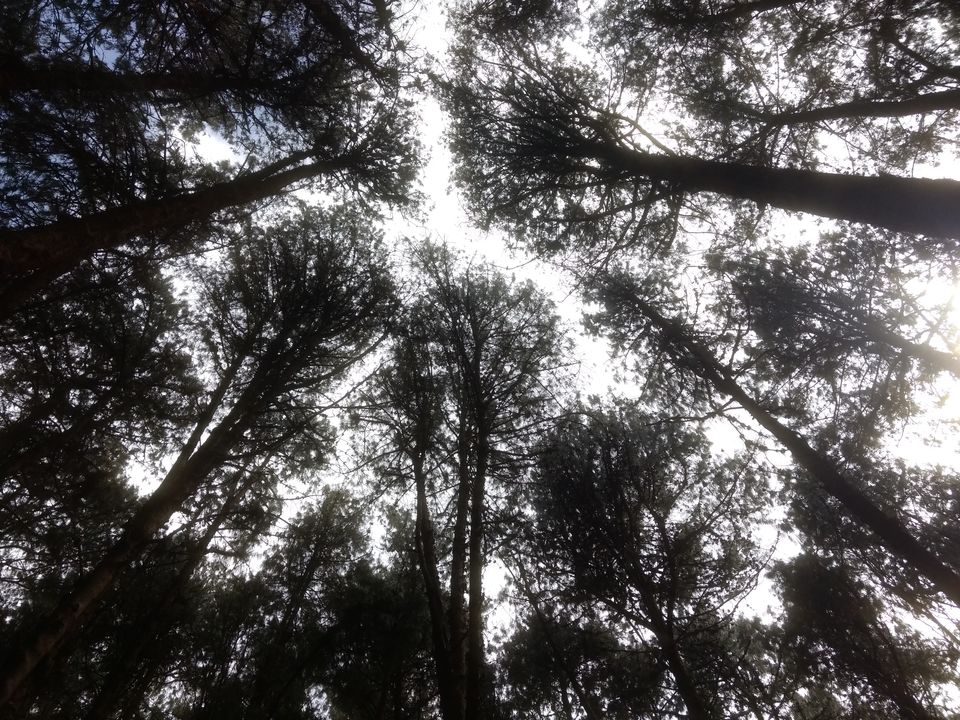 Guna caves:Next stop was the famous Guna caves. Actually known as the 'Devils kitchen', this place got its name from the extremely famous Kamala Hasan movie 'Guna'.Tickets cost around Rs 10/.This place is always filled with excitement as the place itself is shrouded in mystery.It is said that, many people had begun to explore the extremely dangerous caves after the movie released. As a result there were many people who slipped and fell into the deep cliffs, almost 300 ft ,inside the caves.There were many expeditions carried out to rescue the people who went missing or to atleast find out exactly where the cave leads to but it has been impossible so far. After an incident where a yound man who went to explore the caves never returned the entrance to the caves where closed forever. But we were unfortunate to not even be able to identify the entrance to the cave correctly.So ask well in advance to your driver which side of the pillar caves is the entrance exactly located.Anyway, there is a watch tower very close to the pillar rocks and the view from there is a feast to your eyes.


Pillar rocks:A view point of a set of two towering rock formations resembling a giant rock pillar and between these pillars is where the Guna caves entrance is supposed to be situated.Again the view from here is just breath taking.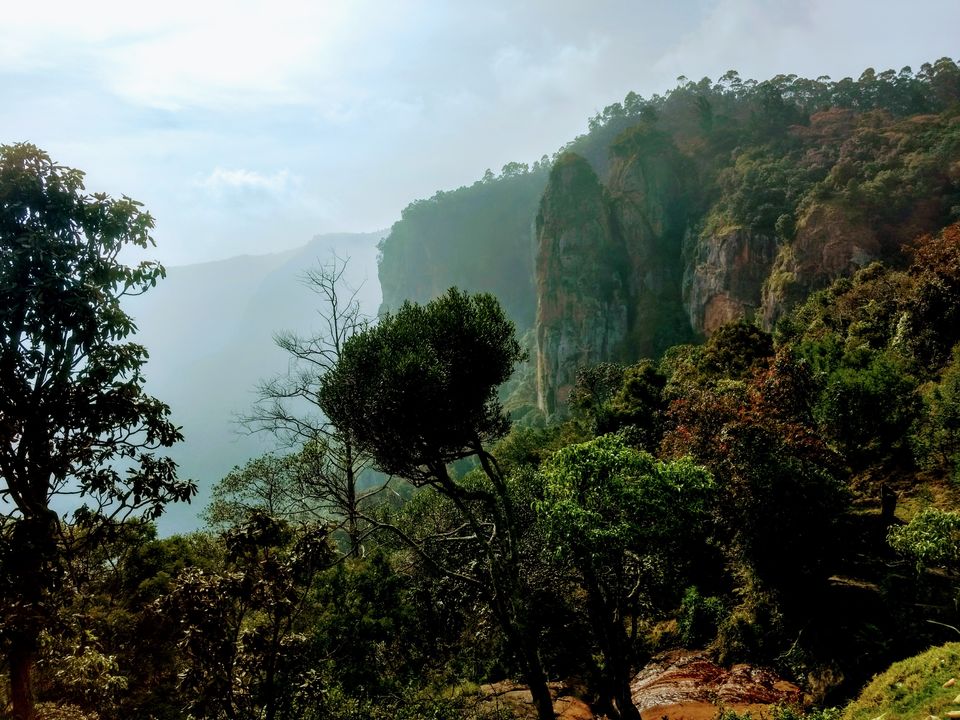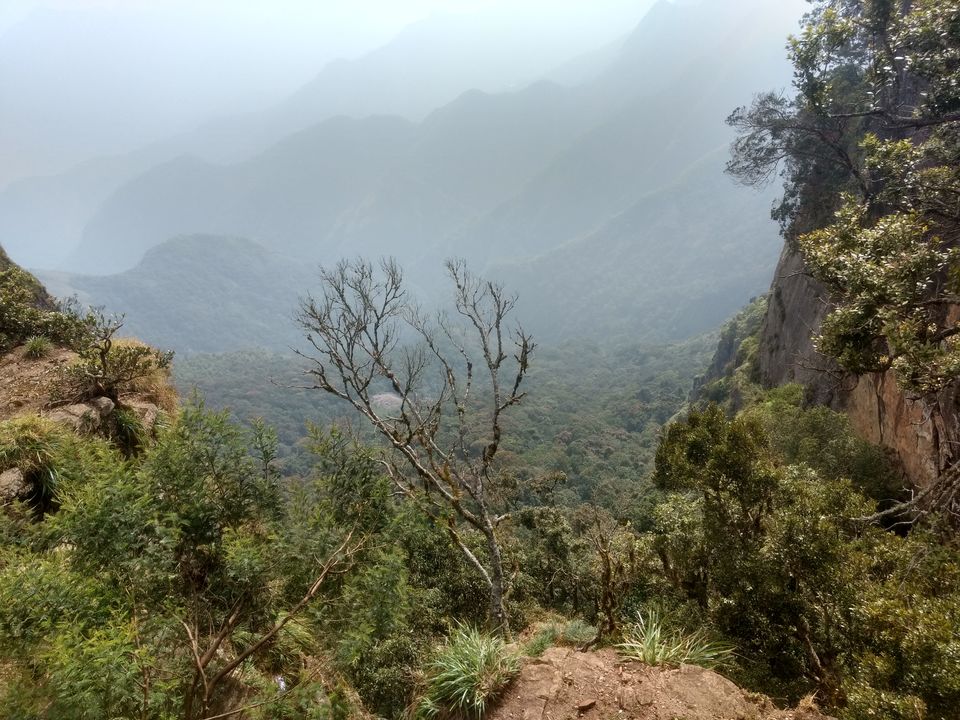 Suicide point:To be honest this place doesnt exactly give you the feel that you are standing on the edge of a cliff so high because the entire pathway is marred by makeshift shops on either side of the path upto the edge of the cliff and huge iron grills have been erected to prevent any untoward incidents.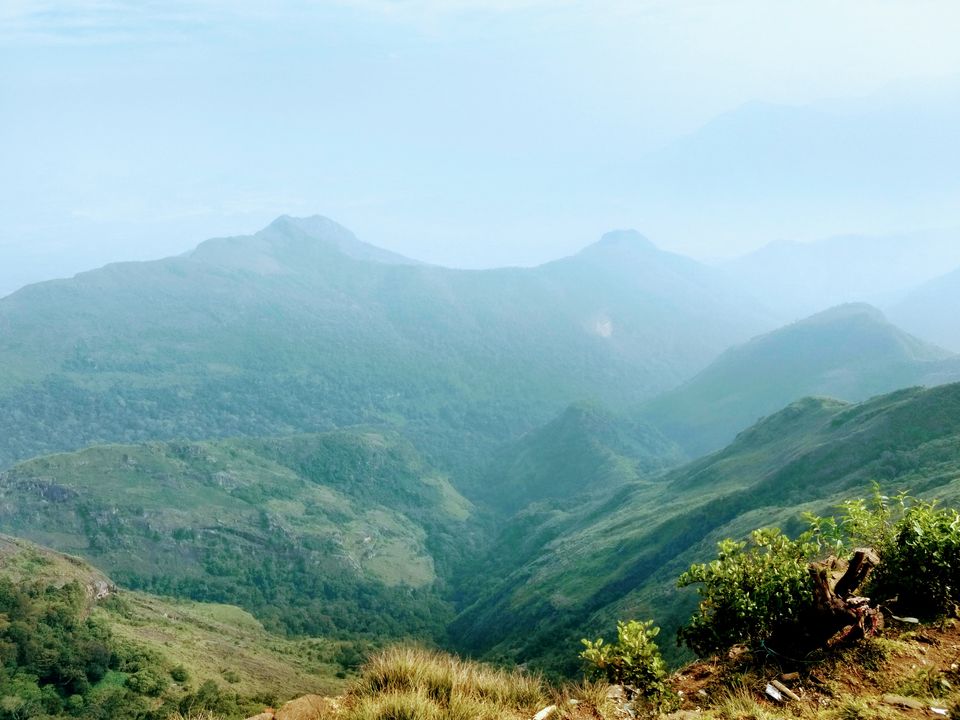 Tip 2: There is a co-operative stores right at the edge of the cliff where you can buy original Agmark honey.Look for the brand 'Marthandam'.This is a true government approved agmark honey with no sugar additives.
Shopping:There is just no dearth of local stores when it comes to shopping in kodaikanal. From spices to herbs,Tibetian winter clothing to Home made chocolates, from exotic oils to herbal powders there is everything available that you cant find in the cities.
Liril Falls:On the way from the suicide point you can find the famous 'Pambar' falls also known as the 'Liril falls' since the day when the lates 80's Liril soap ad was shot here.
Upper Lake view:There is pretty much nothing to look around here except that you can view the Kodaikanal lake from an elevated road. Close to this spot is a lady who sells exotic fruits from the forests.There is also a '500' year old tree whose lower trunk resembles the 'Ashokan Lion' in an one rupee coin.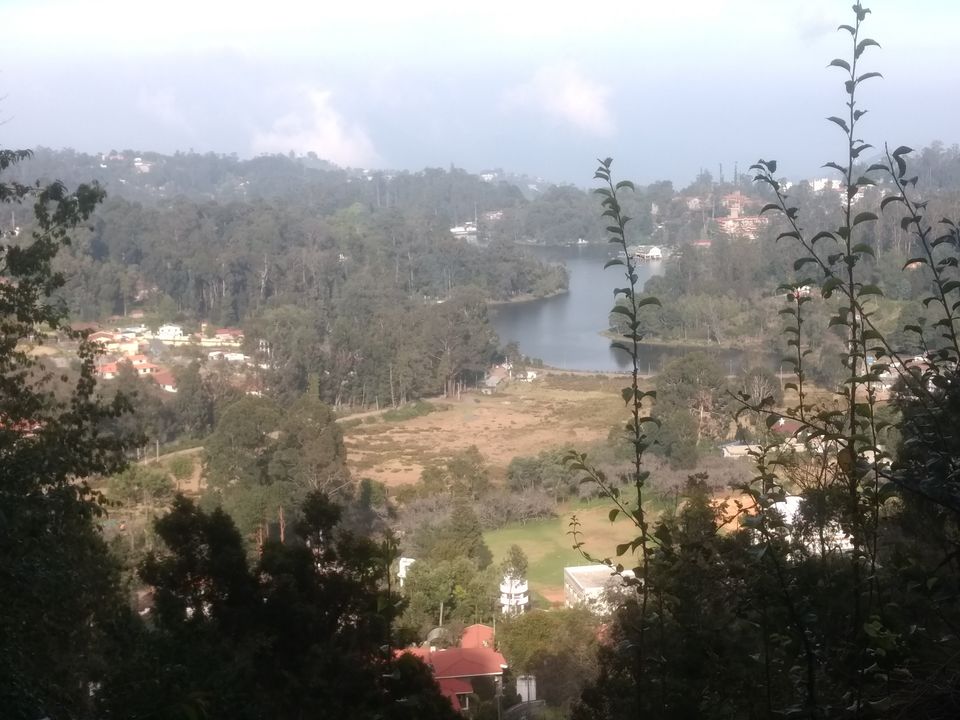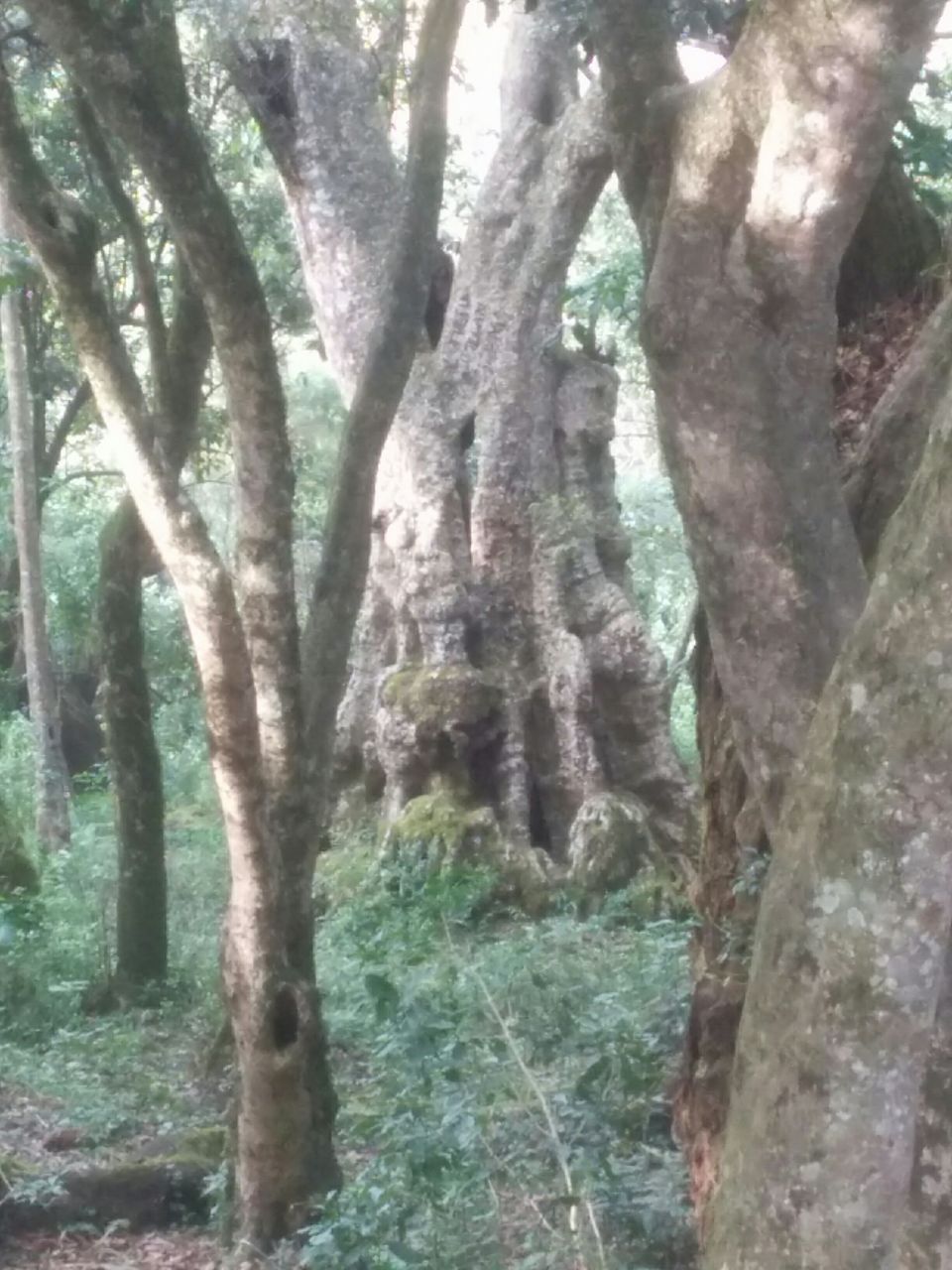 Coakers Walk & Bryant park:This was the last leg of our Day 1 trip. Both these locations are situated opposite to each other.The coakers walk is a walkway along the edge of the mountains.I, for,one didnt find this view that much amazing tho.The Bryant park has a dispaly of wild botanical museum on display and nothing much there as well.As it was past 6pm and the temperatures were dipping we headed back to our retreat for the night.
Day 2:There can be no better mornings than sipping a piping hot coffee with a newspaper in your hand,seated on the balcony facing a patchwork of green and white puffy clouds woven with the hues of spring grass and the huge eucalyptus trees. We set about on our next day of the trip to do a little bit of trekking.We had hired the same taxi that we had hired the previous day.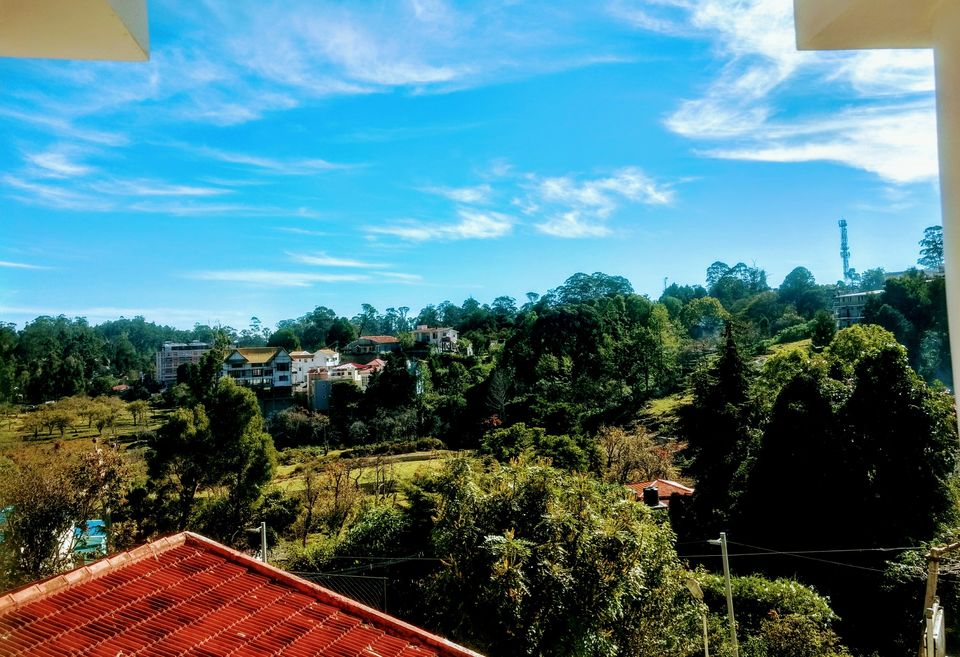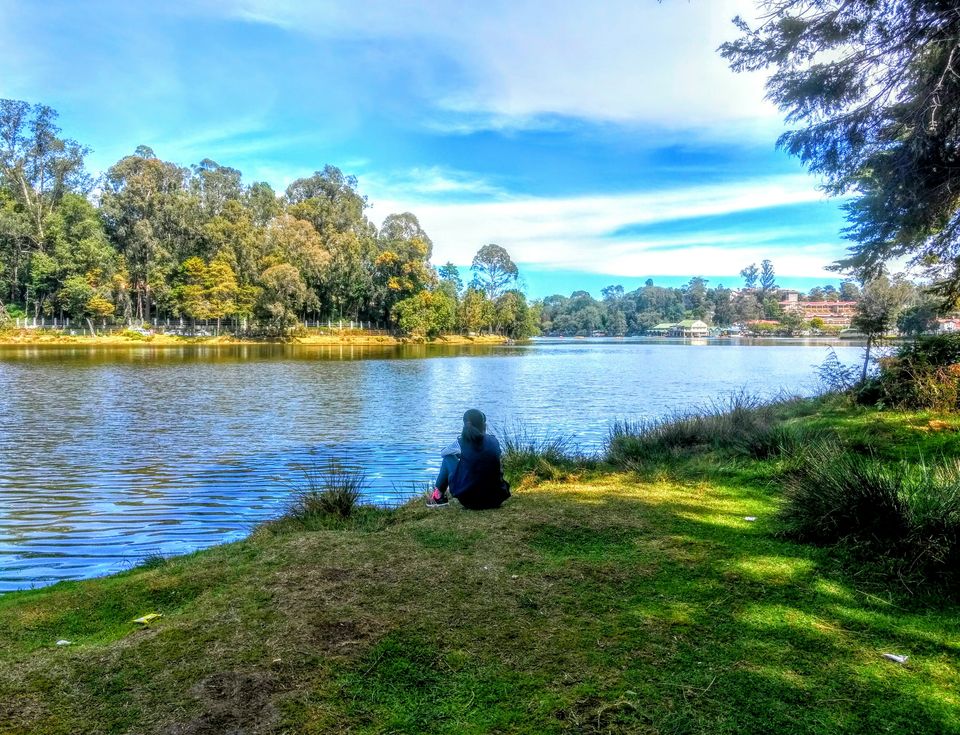 Echo rock:The driver had told us that the route to dolphins nose is the oldest route through which Kodaikanal was discovered.This route is extremely narrow and I would suggest leaving pretty early to this place as you can avoid taffic logs.He dropped us at the entrance of the dolpin nose from where we started walking downhill for nearly half an hour.We decided to go to the Echo rock first as it was the edge of the cliff.
The rock perched precariously on the edge of a giant boulder offers a 360* view of the scenery around you.But climbing on to it may not be as easy as it seems to be.Many tourists give it a miss, citing it to be pretty dangerous.But we were'nt going to miss this for sure.After all, there is no fun without a little risk:)With the help of a tree beside the rock i somehow managed to step onto the echo rock.It was a view to kill for,memory to cherish and a moment to be captured.However i kind of staggered on my way back. Because it was then that i noticed a narrow gap between the two rocks and heard the ususal 'Dont look down' phrase from my friend.It was a depth of almost 2000 ft and could feel my knees suddenly weaken. But ofcourse my friend was there to lend me a hand and somehow heaved myself up.I felt a sense of satisfaction having done something not many would do.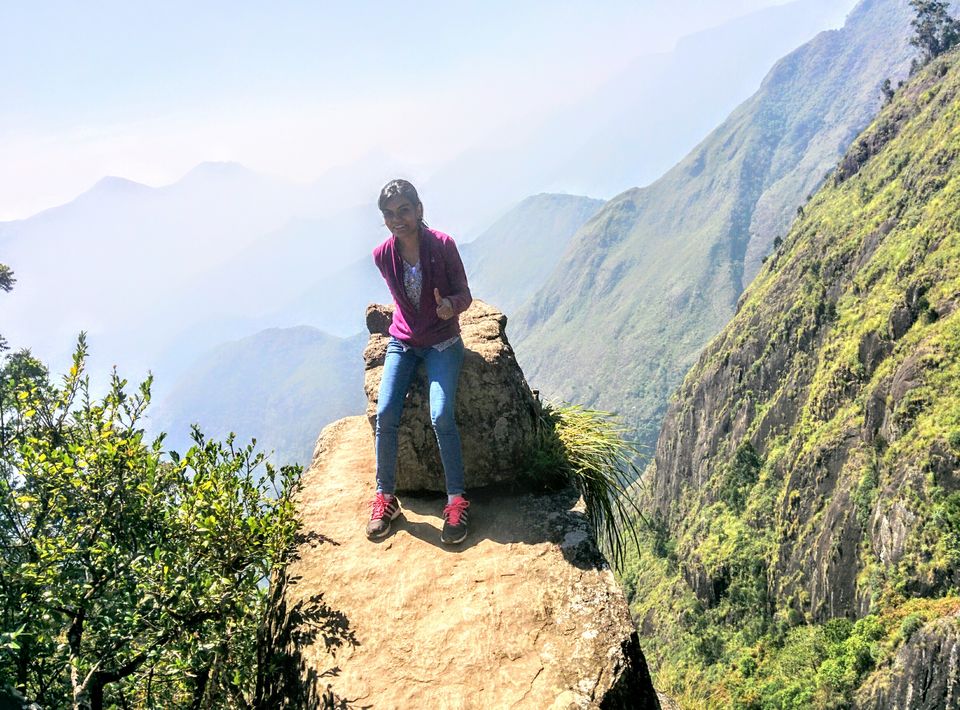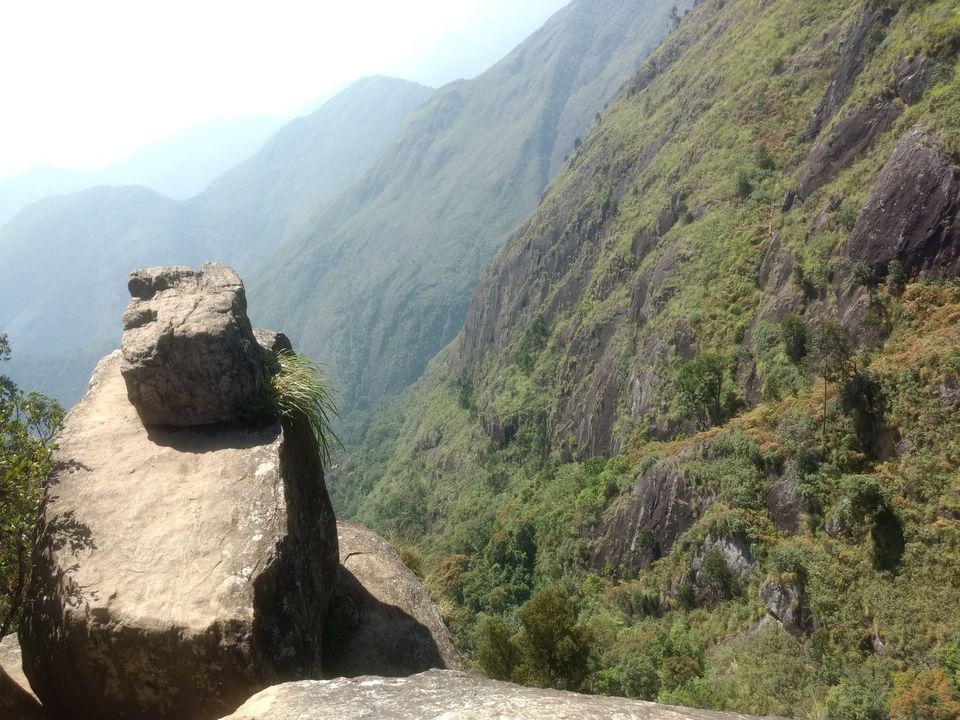 Dolphin nose:On our way back we stopped at the dolphin nose, a 6600ft deep cliff with its shape akin to that of a nose of a dolphin.It was a one hour trek uphill to reach the entrance.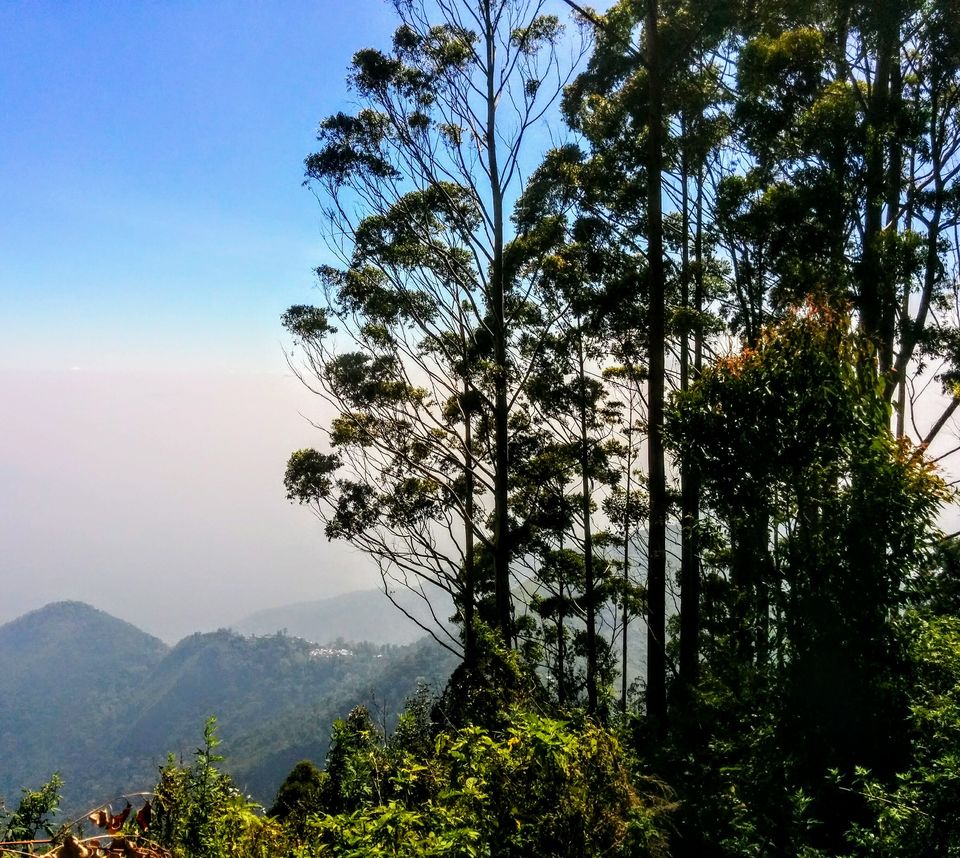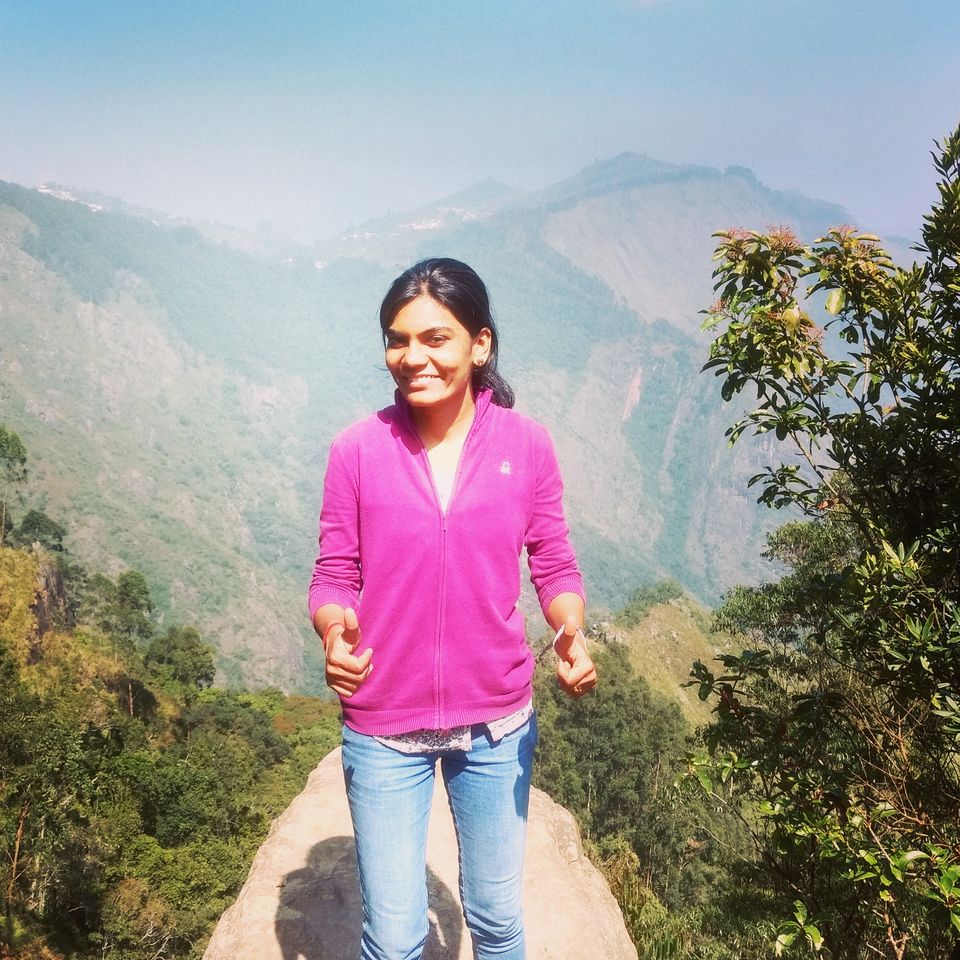 Vattakanal falls:The water in the falls had dried up and we could do nothing except climb it!.I Could imagine how exactly this falls would have been had there been water flowing in it.It was magical cascaded and set in the middle of dense forest area.But due to huge inflow of tourists this place has been littered and is beginning to lose its sheen.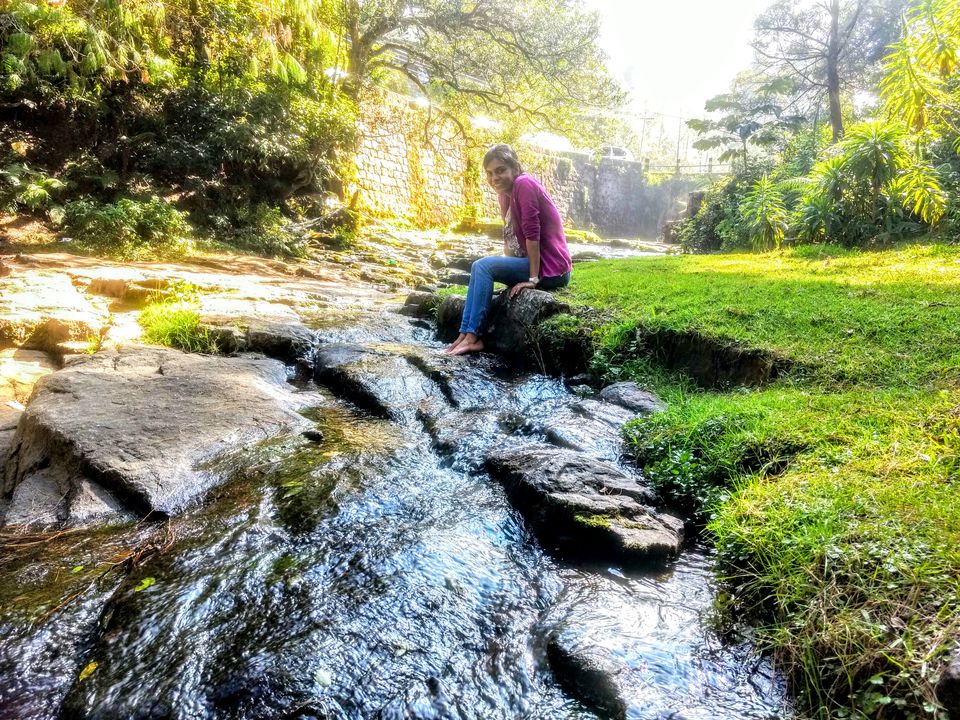 Bear Shola falls:Our final destination was the Bear shola falls.This is quite near to the kodai lake and so we had rented a cycle again.It was the best decision we ever took as we cycled through dense jungle right upto the falls.I just wish the falls hadnt dried up because the place was so beautiful even without it.
And with this ended our day long trip.It was new years eve and the place was bustling with activity evrywhere.I felt a sense of warmth and happiness spread over me.As I slept that night I knew the things which I was going to take with me for the new year.Memories! What do the mountains teach us?Why are they always so welcoming? Look around you,the hills have so courteously been home to all kind of trees,animals,birds, waterlands.Well, it had made me do something adventurous for my standards!
And with mixed feelings I packed my bags and set about on my return journey thinking of when my next adventure will begin.