Mamallapuram or Mahabalipuram's history backs to first century CE. The ancient scriptures say that it was one of the busiest ports, from where Indian traders sailed to countries of South East Asia.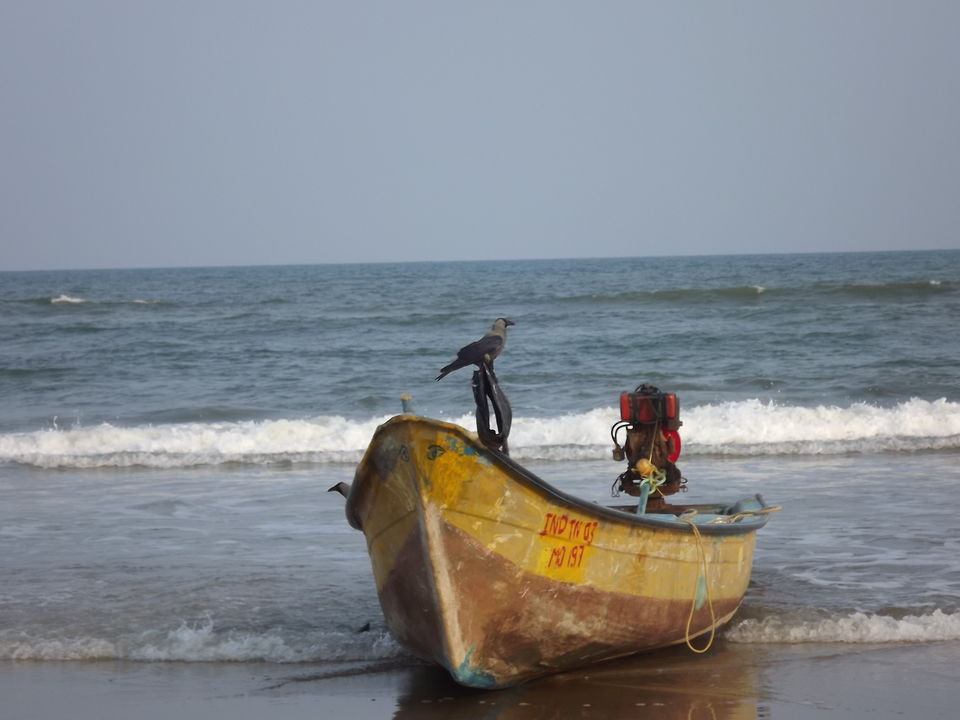 The town was developed by The Pallava Dynasty who realized Mahabalipuram's importance as a trade base. Controlling a major port city gave them a strategic uphold making them an economic superpower. Today Mahabalipuram is famous for ancient architectural marvels that Pallavas created during their reign. Every year a number of tourists come to visit these open rock reliefs like shore temple, Krishna's butterball, and Pandava's Chariot. These intricate pieces of architecture have provided Mahabalipuram the status of UNESCO's World Heritage Sites.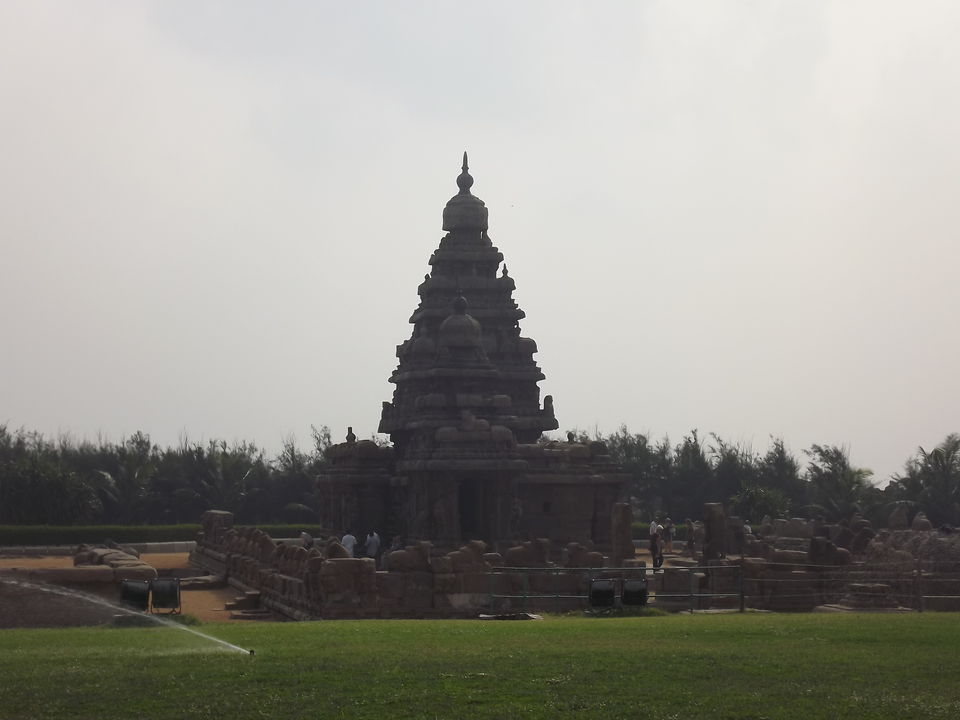 While the temple area of Mahabalipuram is widely popular among the tourists, little do they know about the Fishermen Colony tucked in a corner of Mahabalipuram's main beach which serves as a hideout for backpackers who visit here from every part of the world.
What makes Fishermen Colony special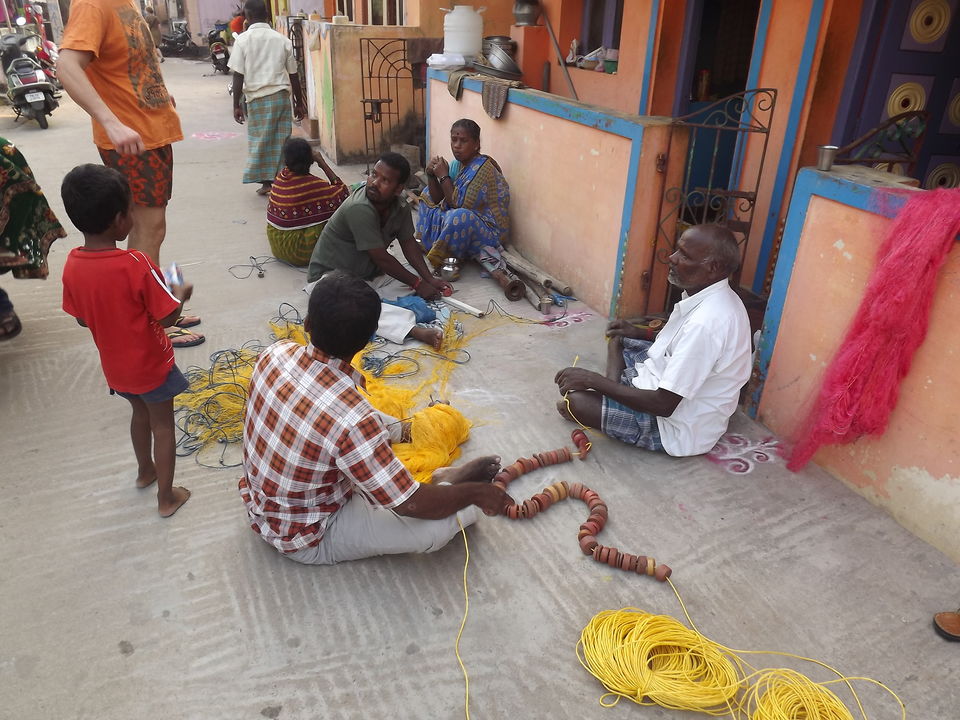 Fishermen colony is inhibited by the locals of Mahabalipuram. While fishing is their main occupation, they also run stay homes with cheap accommodation options. For a backpacker, it is heaven because you get to experience the local culture and for dinner, there is always a fresh catch of fishes.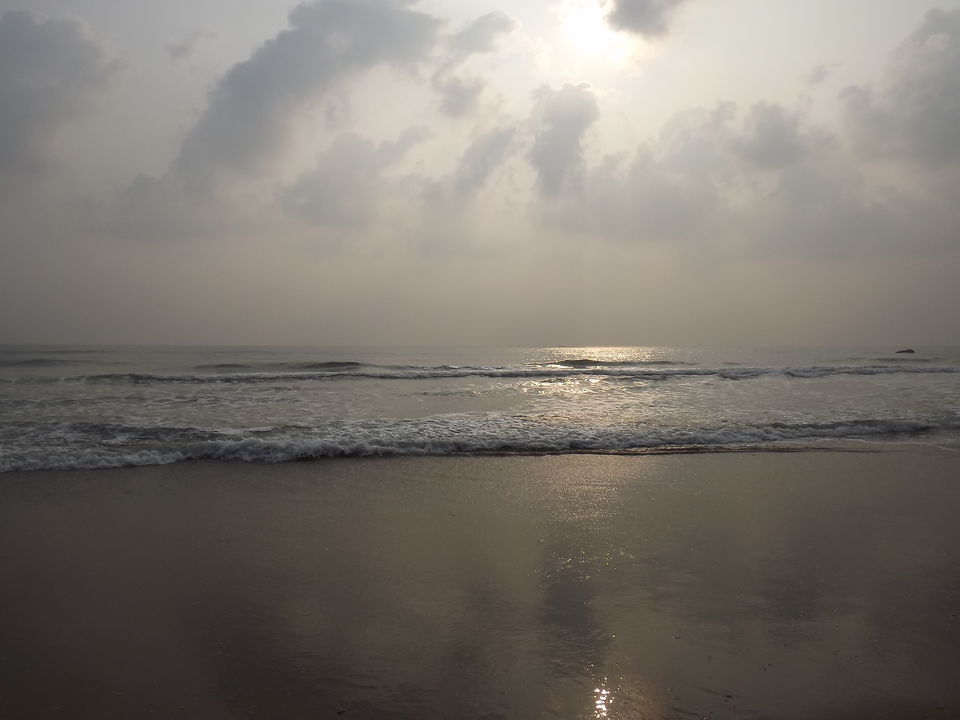 For anyone who has explored extensively in the places like Old Manali, Kasol, Dharamkot, they'll immediately find this place familiar. I was here for two days on my way to Pondicherry, an evening I heard some music coming from a home, I went inside and after an hour of music and good food, I decided to spend more than a week.
Things to do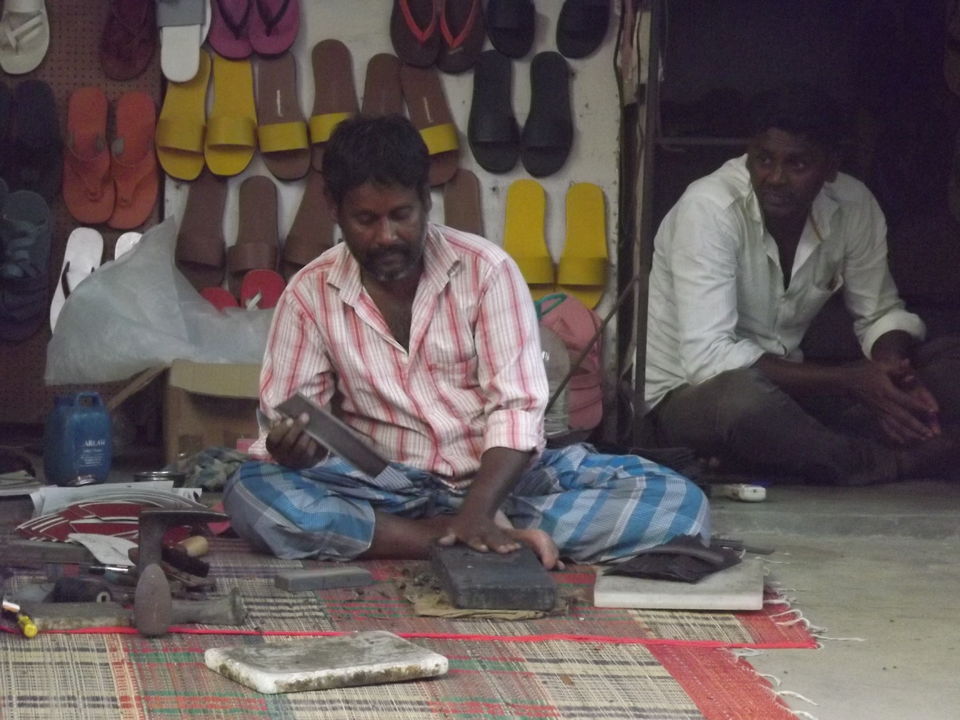 Fishermen Colony is a heaven for travelers who are looking to explore local life and learn new art forms. There are music schools, surfing schools, and rock climbing institutes promising that your stay will be worth it.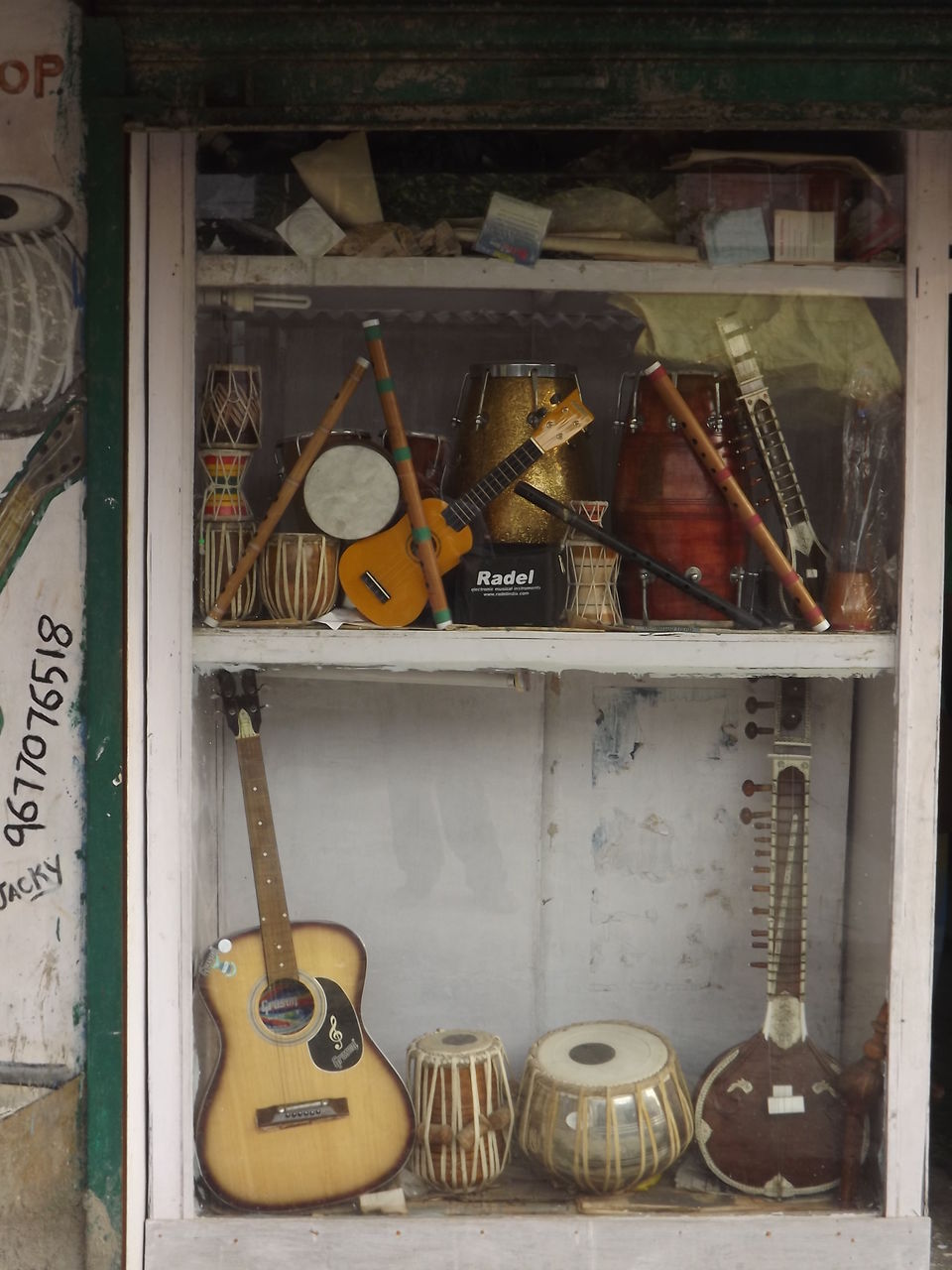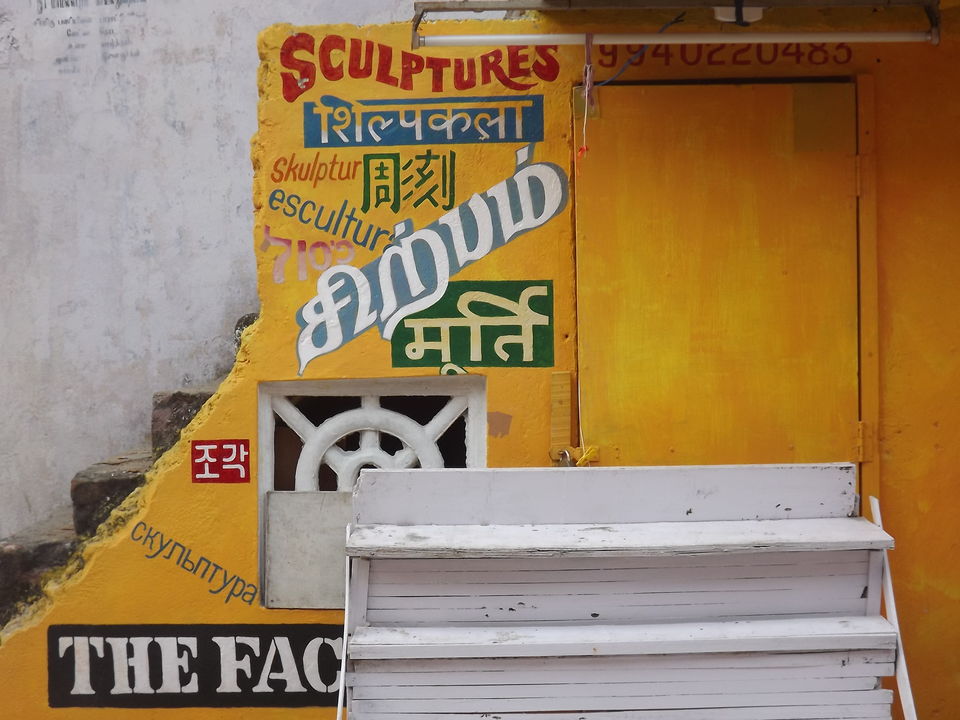 The local fishermen set off for fresh catch every morning. You can accompany these fishermen who will take you in the Indian Ocean on their boats. The ride is thrilling but is risky at the same time as these boats have no certification for safety.
Cycling Trails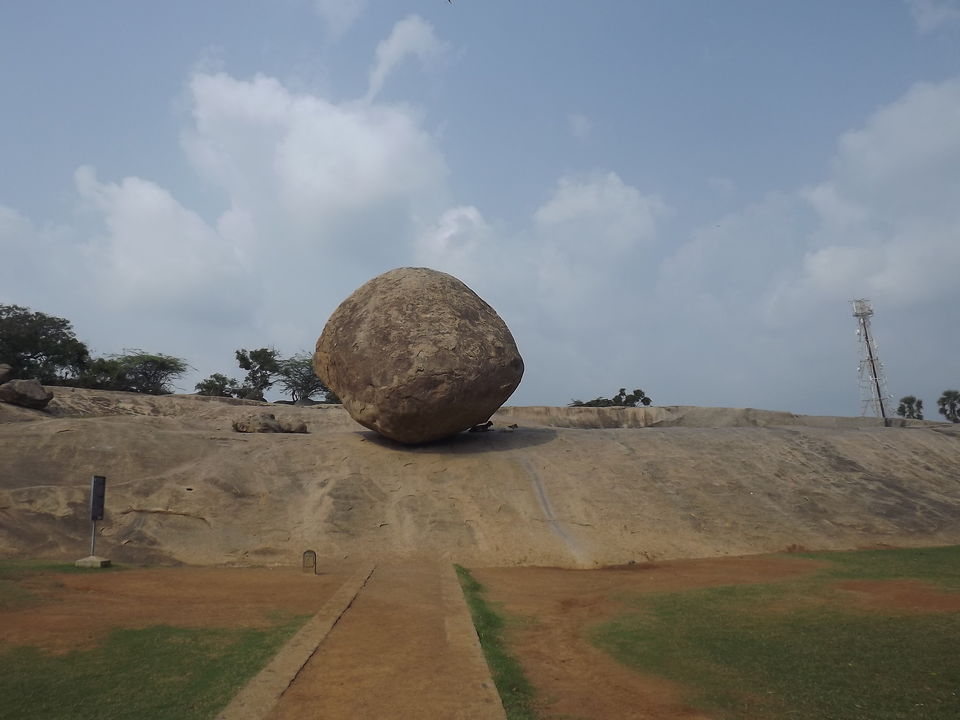 You can rent a bicycle for an entire day for INR 50 or 60 and explore the local areas. Some of the popular cycle trails of Mahabalipuram are, the temple area which is at a distance of 500 meters from the colony, this is followed by Kudumbadi cycle tour. Kudumbadi is a small village that goes through country roads. The locals here are very hospitable, despite the fact that their language is totally unfamiliar. Kudumbadi is also a home of local potters who are known for their skillful hands and intricate carvings. Spend your day here, take a pottery lesson with the locals and feast upon the local food followed by generous coconut water.
Exploring local restaurants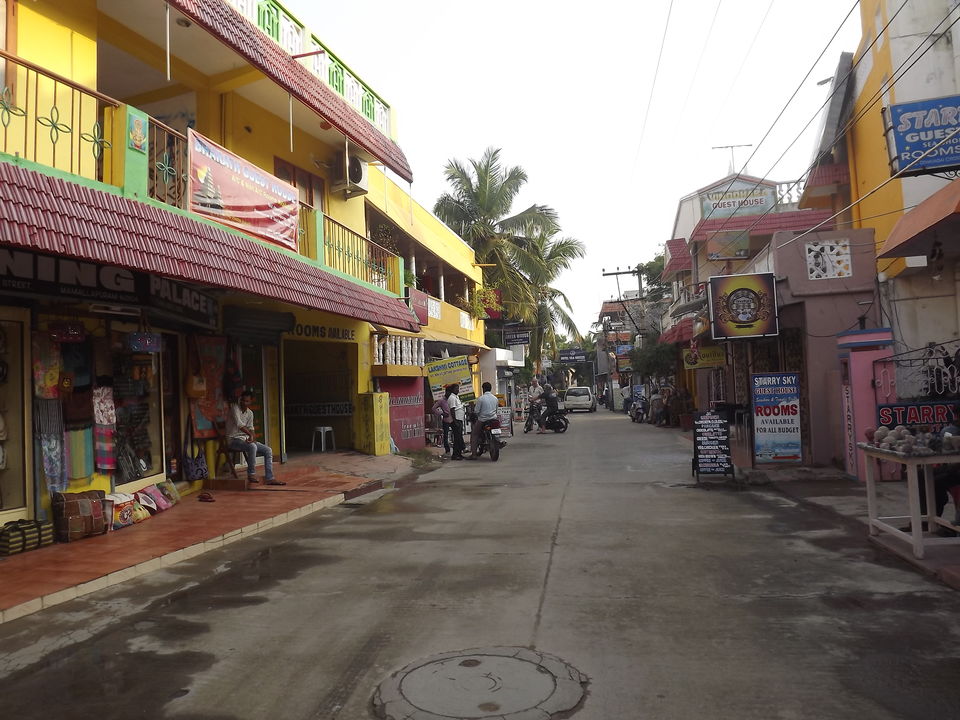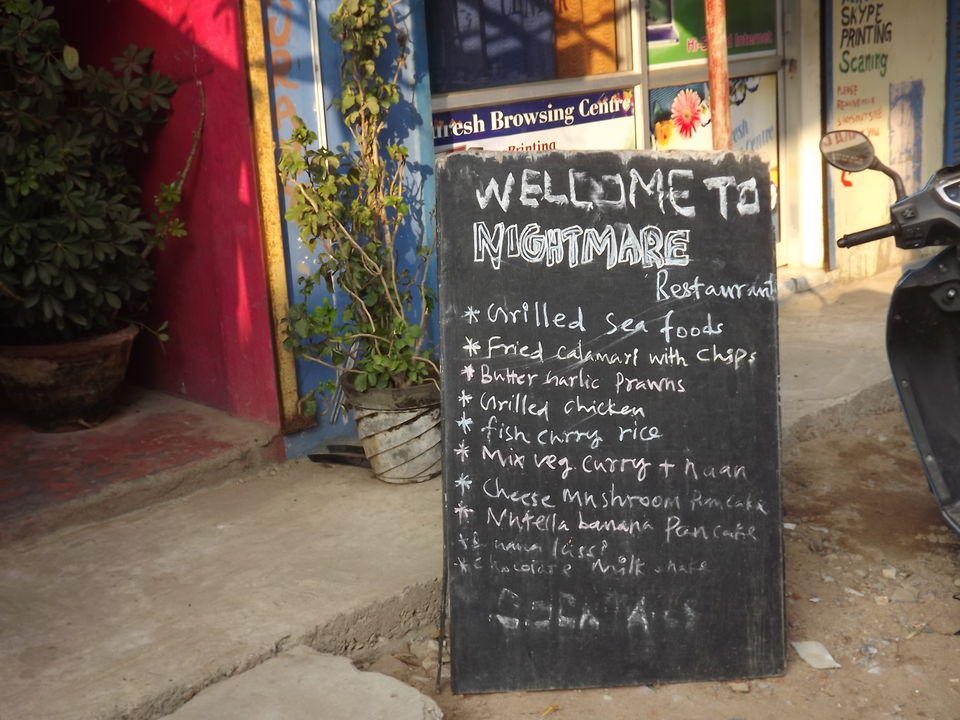 The local restaurants are exactly like those you find at any of the backpacker destinations. But what makes them a specialty is the variety of fishes that they serve. One of the most amazing places here is German Bakery and Cafe which is run by a team from Nepal. They probably have the best momos that you'll ever taste.
Trying the liquor tea at Fishermen Colony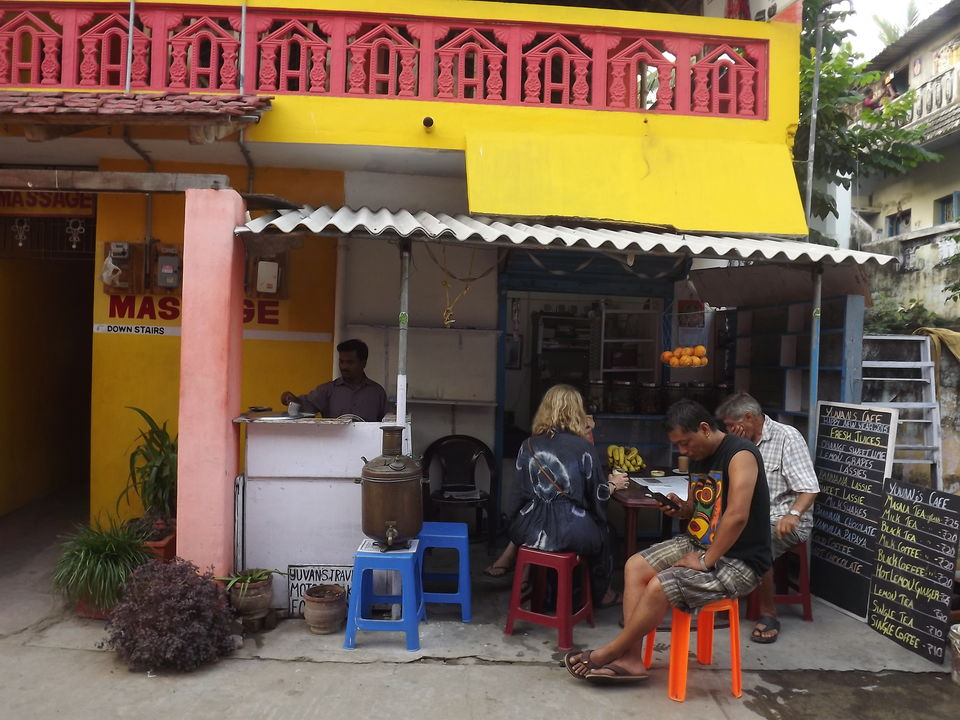 The locals of the colony have a special way of preparing their tea. They separate the liquor and mix it until it becomes a thick liquid. Later they mix this liquid in hot milk and serve it. If India is known for its tea preparations then this is probably one the most unique that you need to try once in your life.
How to find a stay at Fishermen Colony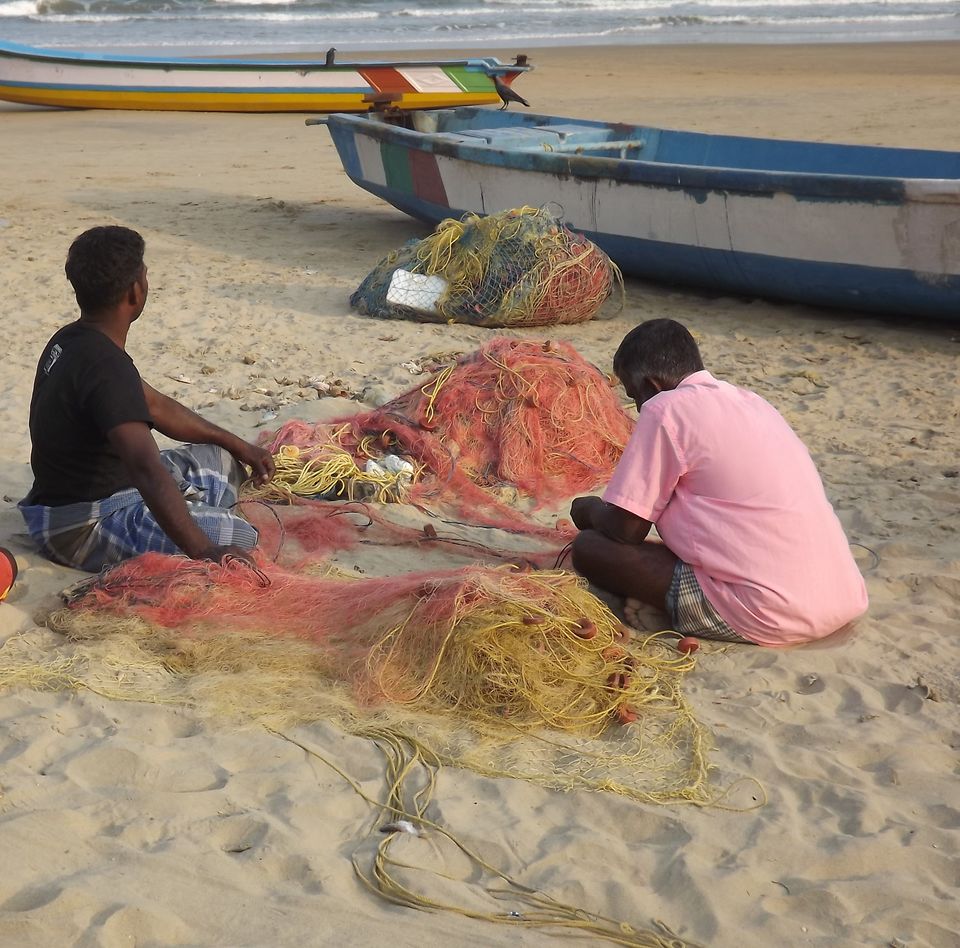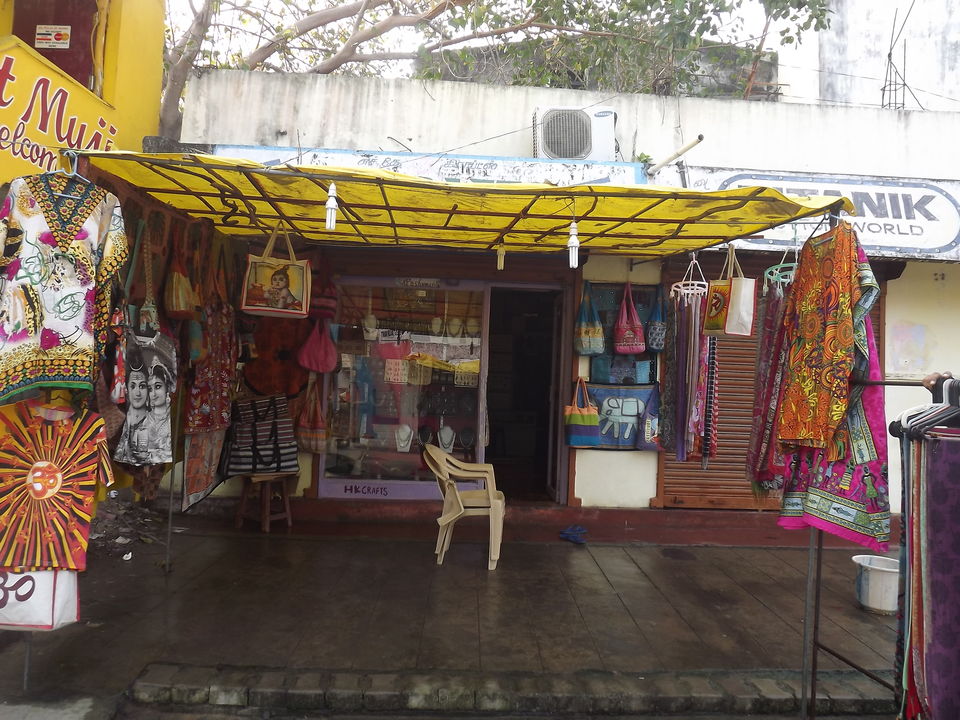 If you are the kind of traveler who is happy with basic accommodation then there are a lot of guesthouses that you'll start finding the moment you step in this lane. These small guest houses have basic amenities and charge INR 200 for an ordinary room and INR 500 for a sea facing room. Certain guest houses also have dinner included in the stay, here you need to pay between INR 80 to INR 150 depending upon the place.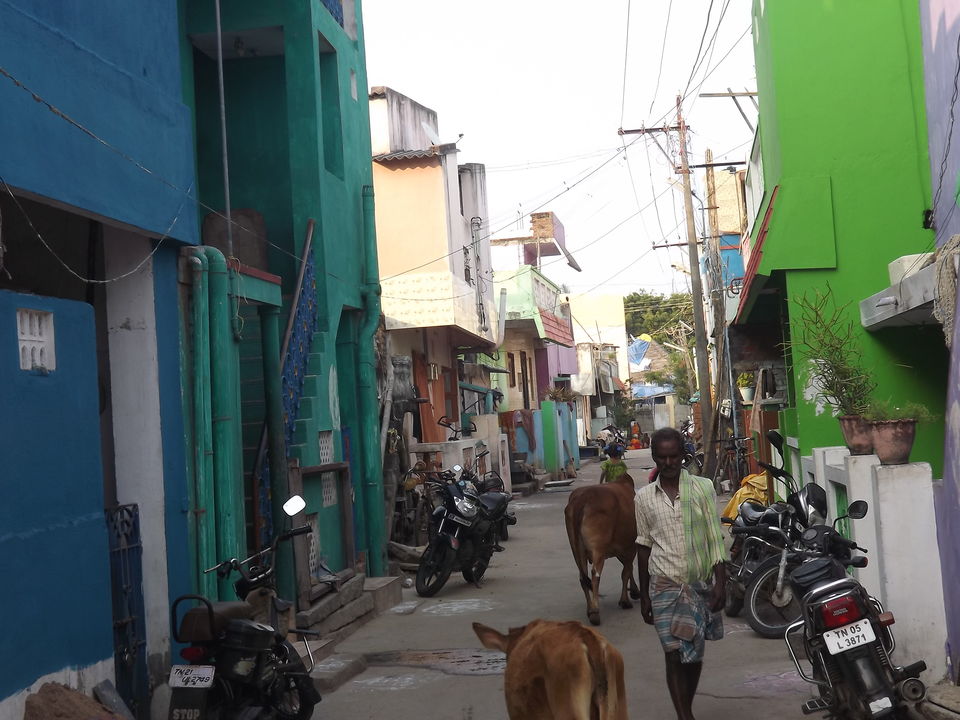 For those who are looking for a little comfort and luxury, they can find nice resorts and hotels on the street adjacent to this lane. The price range for hotels around this place ranges between INR 800 to INR 5000. Some of these hotels also have local tour packages of Mahabalipuram and Pondicherry included with the stay.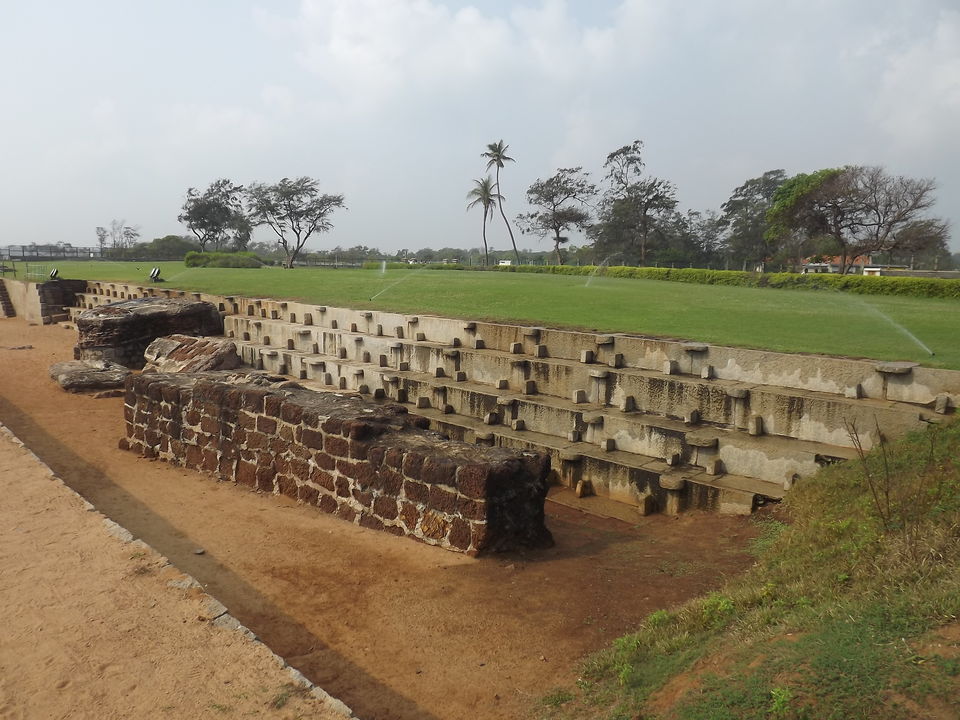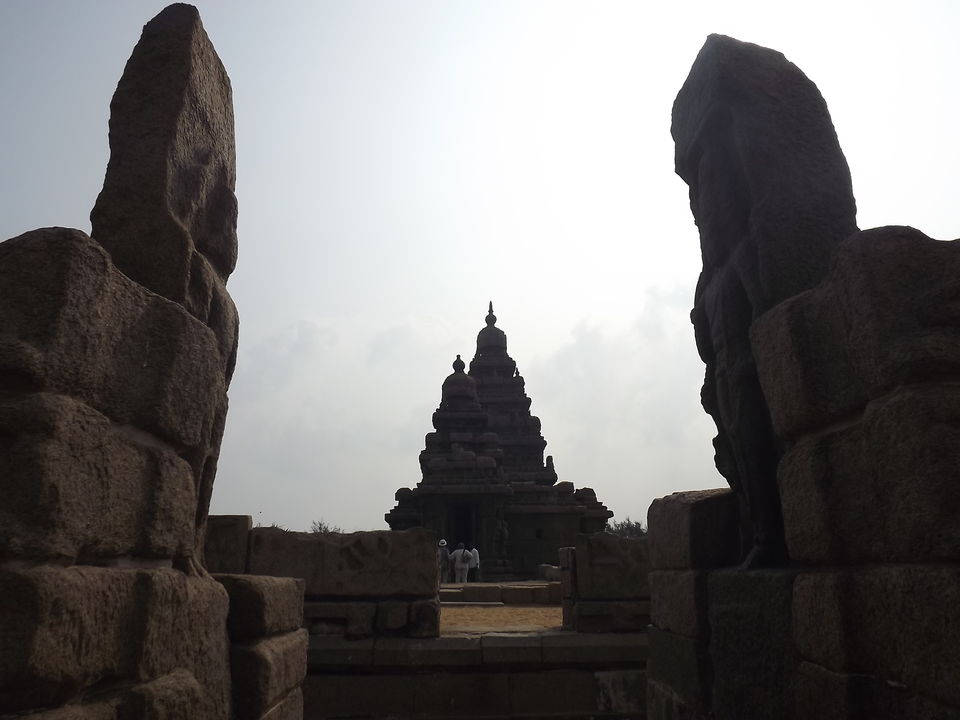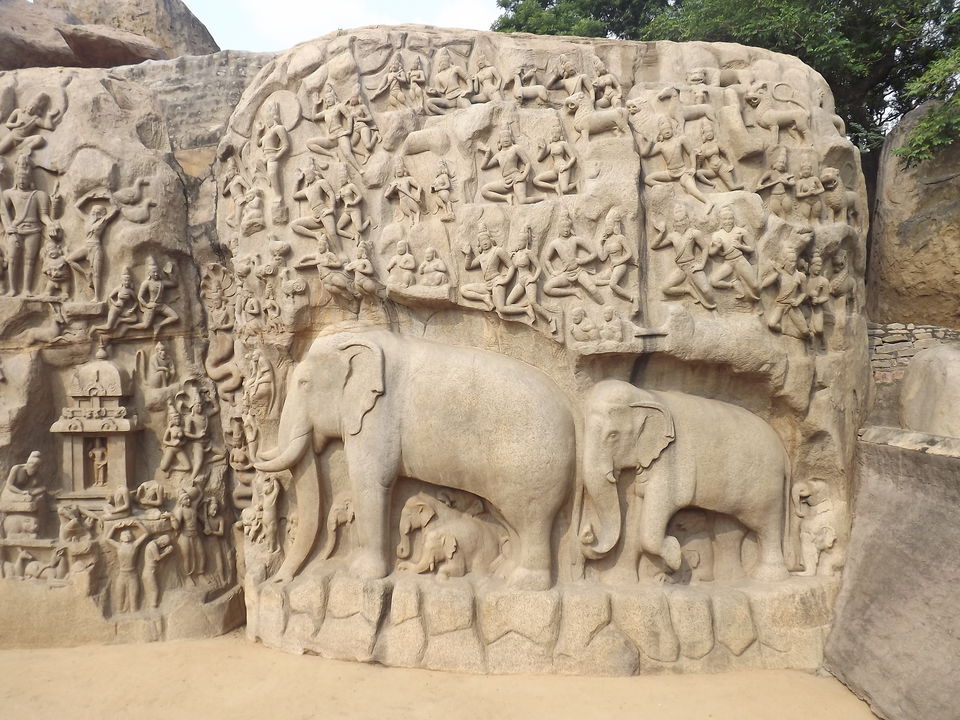 Mahabalipuram is a lovely destination, buses from Chennai leave at every half an hour for Mahabalipuram. The buses plying to Pondicherry also stop at the road diverging to Mahabalipuram, from where you can take an auto-rikshaw and ask them to drop at Fishermen Colony. The humbleness and simplicity of the locals will definitely leave a positive impression on your heart.