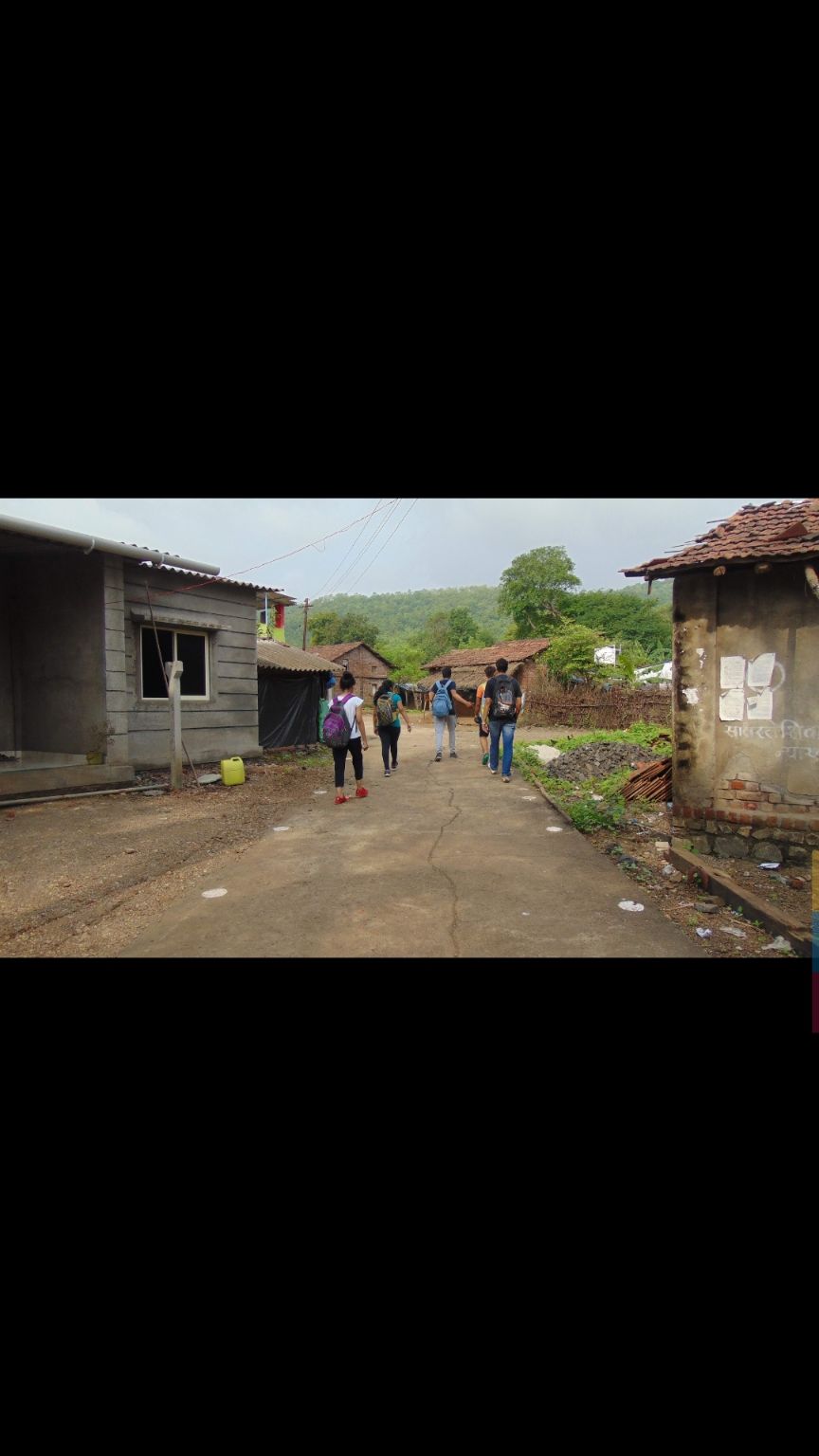 So it was a regular day, a regular life and a regular talk with my friends. Unless and untill we realised we should take a break from our regular not so interesting life and should go on a trip. As everyone is not allowed to spend a night outside their place, so we made a plan of 1 day trip to somewhere around mumbai. After some research we came to the conclusion that we should go Tandulwadi which is situated at outskirts of Mumbai near palghar.After so much of planning and research we finally decided place and time.
So it was a Saturday morning and we were ready to go. We caught 7.10 Fast local to Dahanu Road from Borivali. After an amazing 40 minute journey we reached saphale (A station in western railway in Mumbai Dahanu railway line).We were supposed to catch a bus to Tandulwadi from East side of saphale, but we Missed the bus so we're supposed to wait for more 1 hour. So rather then waiting for an hour we choose the alternative option to catch other bus which goes bypass through Tandulwadi village road. We caught the bus it was a Local Maharshtra government's State transport bus. As the bus was about to start we bought some bandages, Some common tablets and ORS. Passing from some greenery,hills and mountains we finally reached the bypass road.As it was bypass road we have to walk till Tandulwadi base village. Cracking jokes, laughing, Singing & listening some amazing songs we reached the base village. So now it's time to start the trek , before that we should check whether we are having sufficient food and water. We were enough of it. So here we go.
Our trek has been started with full energy and enthusiasm. There was some chirping sound of the birds which was amazing. This was one of the finest experience for all of us.After some time we rested somewhere near the tree and had water. Among us one guy had dehydration, but nothing to worry as we had ors. So gave it to him and we are again on trek. After 75% of completion of trek everyone got tired and some were like thats it, we can't do. But within that time we had the most beautiful view from top, and it was truly wonderful. We thought trek is over but there was still a way to go up.
As everyone was tired so me n my friend decided to go alone, but after watching that awesome everyone's energy got boosted and again everyone started climbing. So no we are at top.But it's not good as much we had view between , so went down and there was small line of water in which water was there. It was so clean , we had washed our face and everything. We were having enough water.If were out of water then we can even drink that water it was so clean. So near that place we had lunch. A group of 5 people was there they came and they asked for water we have given them water and also offered them food as we had enough. We met many people during this trek.
The trip had not ended yet, we started moving down.While moving down we got separated half people went on other route but we knew that it will end in village, so nothing to worry about that.We met in the village. So it's time to go home but there were no bus from village at that time so we have to walk again to get out of village at bypass so that we can get some lift or bus. We headed towards highway and suddenly it started raining. So we had gone inside into a temple. After rain stopped we moved again and again rain started but it was not enough and the road covered with trees it was ok for all of us . Somehow we reached highway and there we have some vadapav. After that we were waiting for bus. Bus didn't came yet so we started asking lift from the transport vehicles. One tempo stoped and agreed for giving us a left. He dropped us at saphale station and we have given him fare return. So that's our one day trip ended.It was one of the best experience of my life. I would like to again there.